Ginny Slim, groovy girl at heart and creative force behind Sugarhigh Lovestoned, fulfilled our bridesmaid wishlist with her "Bianca" sequin turtleneck and the matching "Zella" satin maxi. Part retro, part stardust, the look is simply beautiful. The Sugarhigh Lovestoned collection has soul and style. Ginny's fabulous 70's inspired collection is thoughtfully curated and will remain forever in your closet. And the fact that these two looks weren't created as bridesmaid dresses makes them all the more enchanting.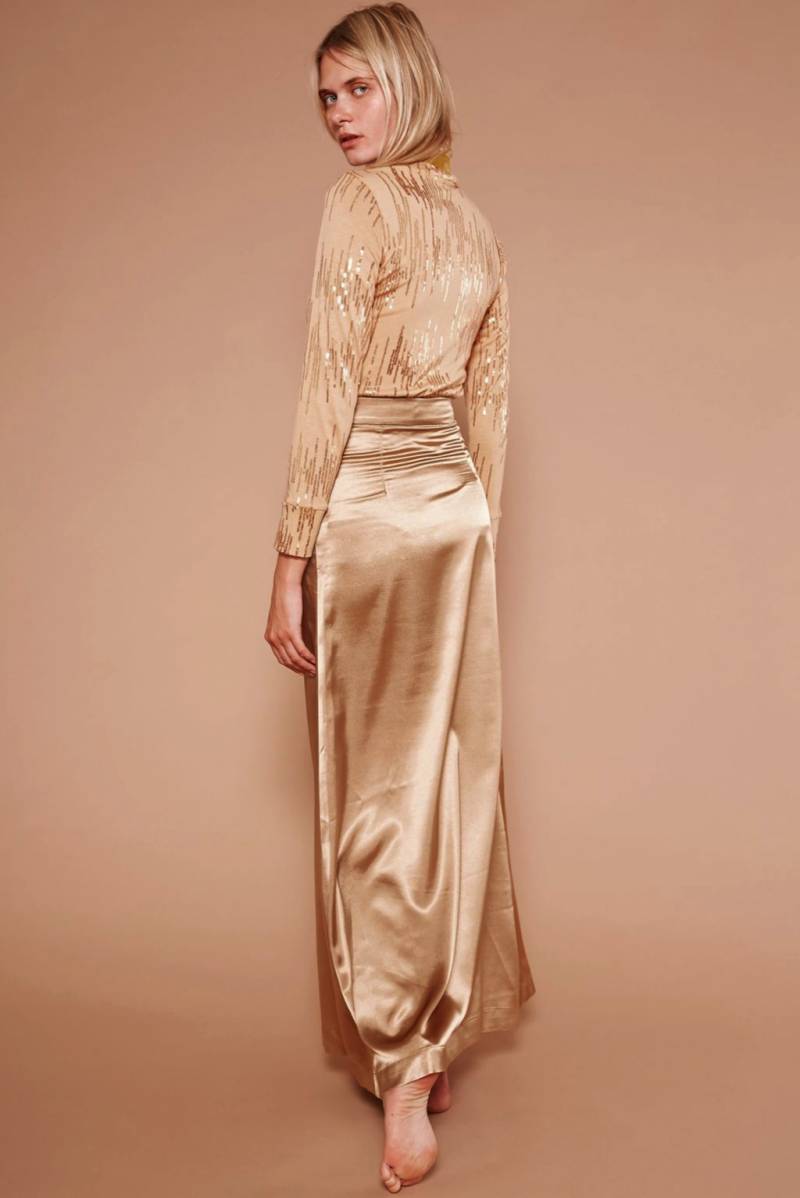 After the wedding, your maids can pair the sparkly turtleneck with a favorite pair of jeans. Ginny's tells us, "The Bianca top is made out of soft, super-soft 4-way stretch jersey, modeled after an actual vintage turtleneck. Style with our matching Zella satin maxi for the most amazing look of the season. If you dare, go bare underneath your tee with boyfriend jeans and black leather moto-jacket for that Parisian babe vibe." It's retro, it's modern, and it will outlive the wedding--everything a bridesmaid dress should be!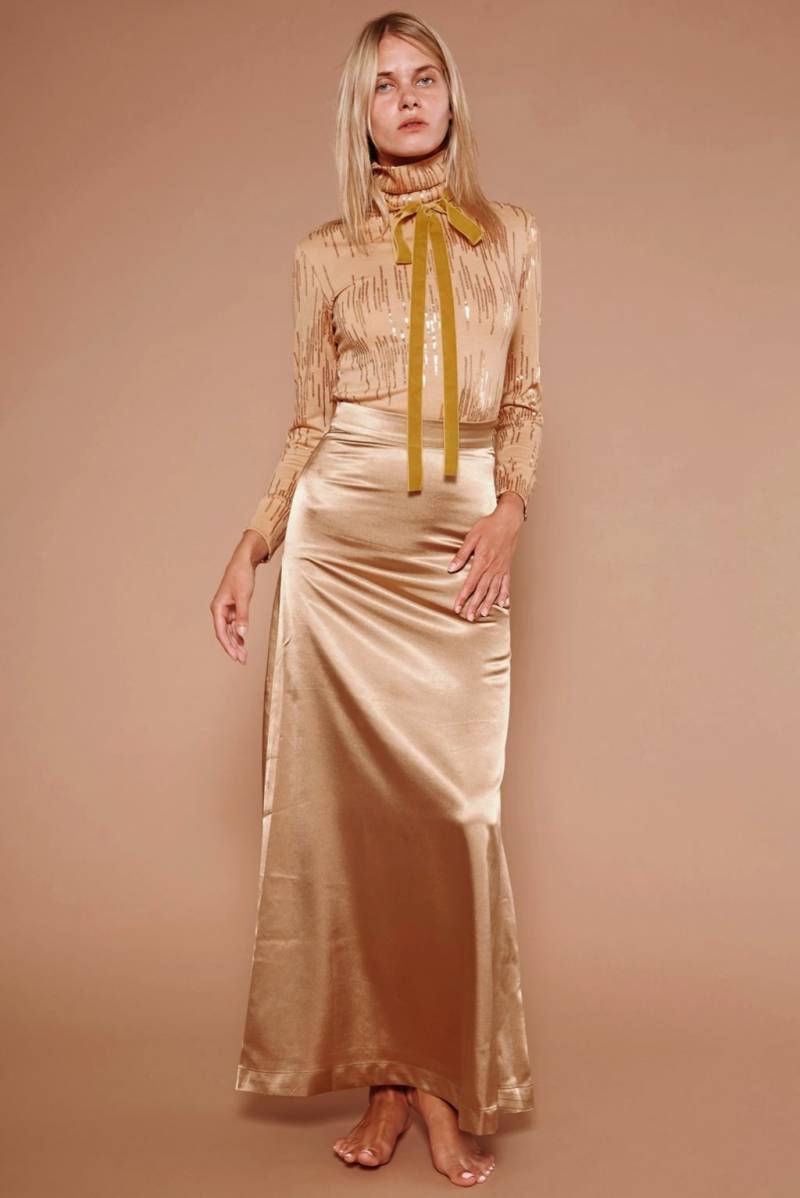 Ginny's advice on how to rock the satin skirt post wedding: "Style with you favorite old rocker tee and cropped faux fur jacket for that snow-fox look. Or match it perfectly to our Bianca Sequin Turtleneck and make an entrance, we don't mess around."