"The Spring 2020 COSTARELLOS Bridal Collection offers a refreshed line-up of ethereal neo-romantic gowns drawing inspiration from the designer's native Greece.
An expert in lace and embellishments, he continuously delivers fashion fantasies in timeless, romantic silhouettes of luxurious Silk Crepe, wispy French Tulle and structured Silk Twill. These fairy-tale worthy gowns are adorned with the finest laces and trims, including Chantilly, Cordoné and Gossamer, giving each bride that indescribable feeling when she knows she's found the one.
For Spring 2020, the Greek landscape, history and tradition are at the heart of the collection. These motifs combined with a timeless beauty draw on iconic vintage references, establishing a style that is both chic and fresh. From the delicate seams on a pristine silk crepe dress to the three-dimensional flowers cascading down a bodice into layers of sweeping French tulle, his designs mimic a landscape that is unforgettable and effortlessly beautiful.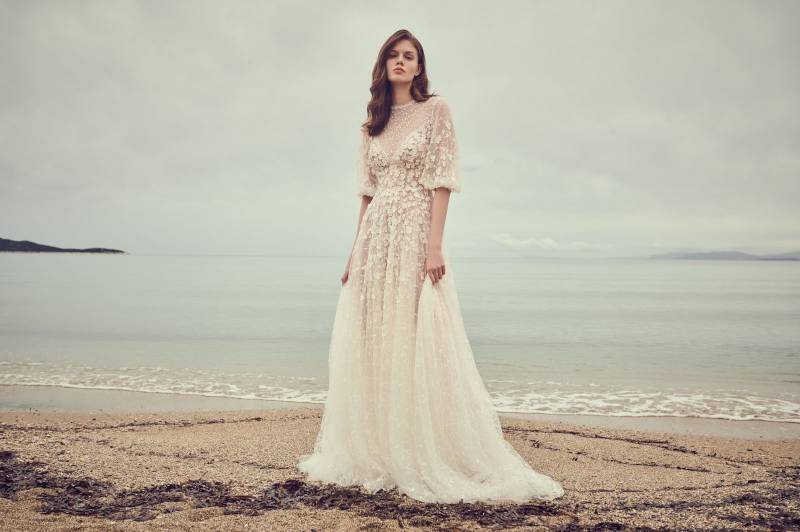 The designer's heritage is transpired through designs translating symbolic elements of Greek mythology into today's world. The muse is a woman, a modern-day Aphrodite, who is a time traveler wandering the popular Greek summery landscapes under the bright and warm sun. She is the portrait of a modern Manet muse. She sails with sensuality and elegance; layered ruffles catching the summer breeze with her swathing skirt floating behind her, reveling in her femininity.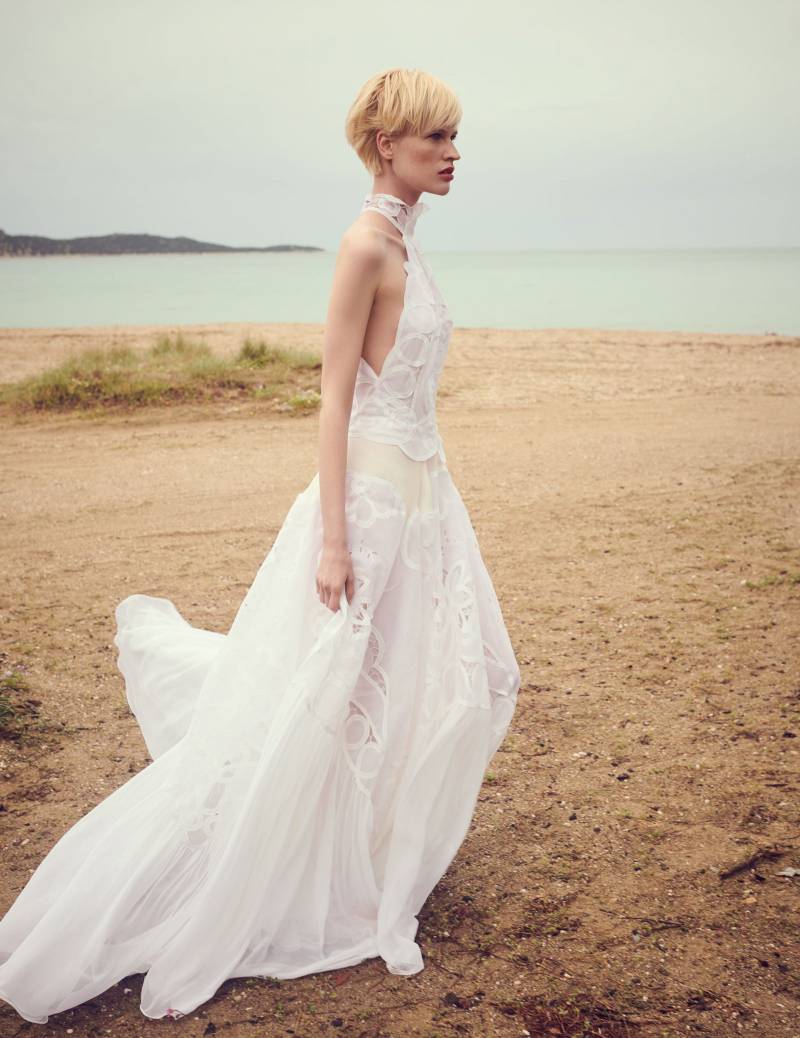 The collection is set in the early 20th century during La Belle Epoque (The Beautiful Era), a time when women's fashion took on a new opulence and extravagance with embellishments of lace, heavy beadwork and lines of ruffles in lightweight fabrics. This transitional period is channeled through designs exuding romantic femininity, with tall necklines, ruffled accents, crystal-beaded fringe embellishments and exquisite lace fabrications.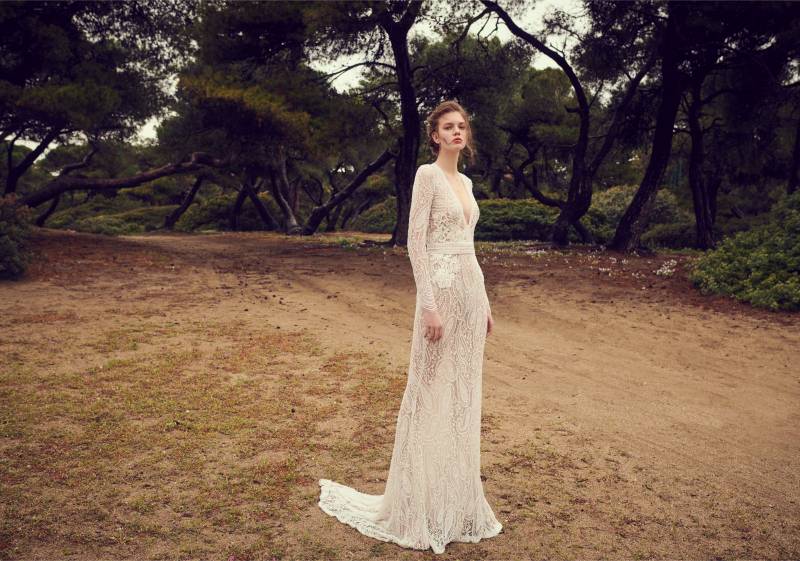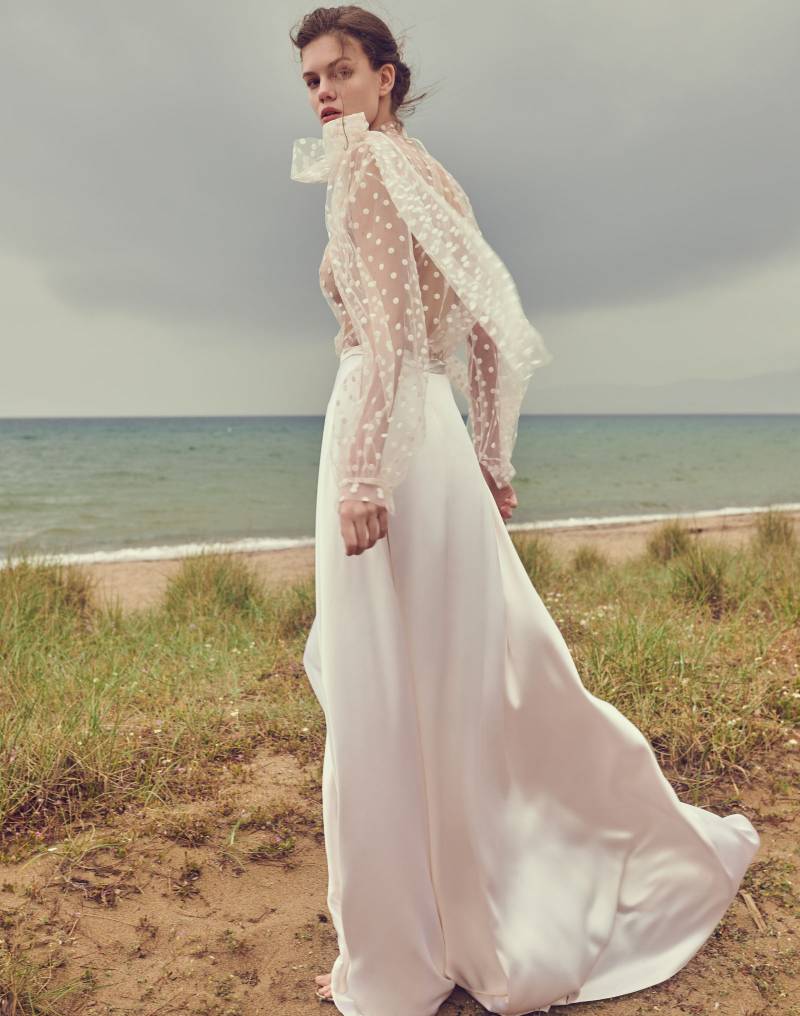 Apart from the timeless, elegant style for which the designer is known, this collection also includes two-piece looks, hollow out hand-cut appliqués, and a newly-added fabrication of structured Silk Twill, accented with casual elements such as pockets, detachable bows and broderie anglaise eyelet lace.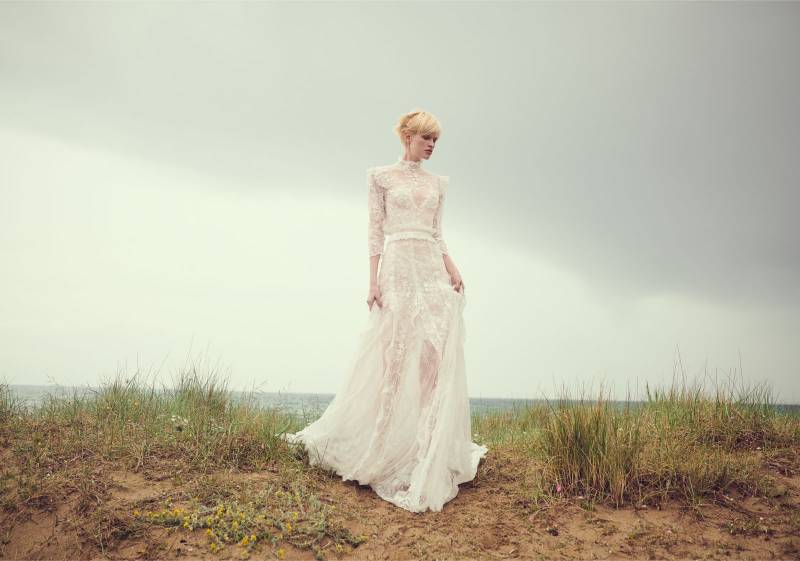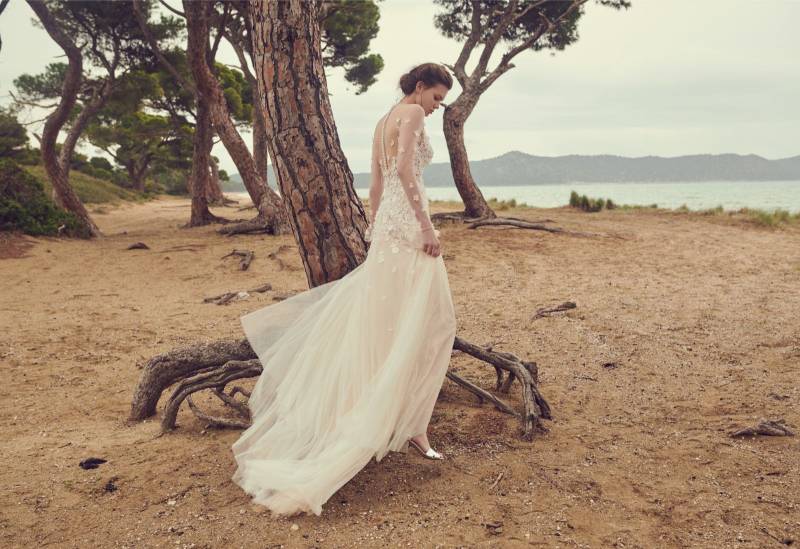 Costarellos evokes a feminine old-world charm offset by a flirty playfulness, offering a refreshed modern twist to figure-flattering designs. The global brand has several of the most coveted stores carrying the line including: Harrods, Moda Operandi, Harvey Nichols Net-A-Porter, Mark Ingram & Chic Parisian to name a few."