New York City based label HONOR has a reputation for dressing women such as Kirsten Dunst, Oprah Winfrey, Taylor Swift, and Alexa Chung. Inspired by a heritage of fearless women, each design comes with a fantastic combination of feminine silhouettes and delicious detailing.
Their Spring 2020 Bridal Collection pays particular attention to feminine accents, unique construction, and quality fabrics. This line is also full of beautiful sleeves! The newest line features sleeves of the lightest, sheer fabrics for an ultra femme feel. And for a cleaner look, HONOR also features a few more structured pieces for the sophisticated bride.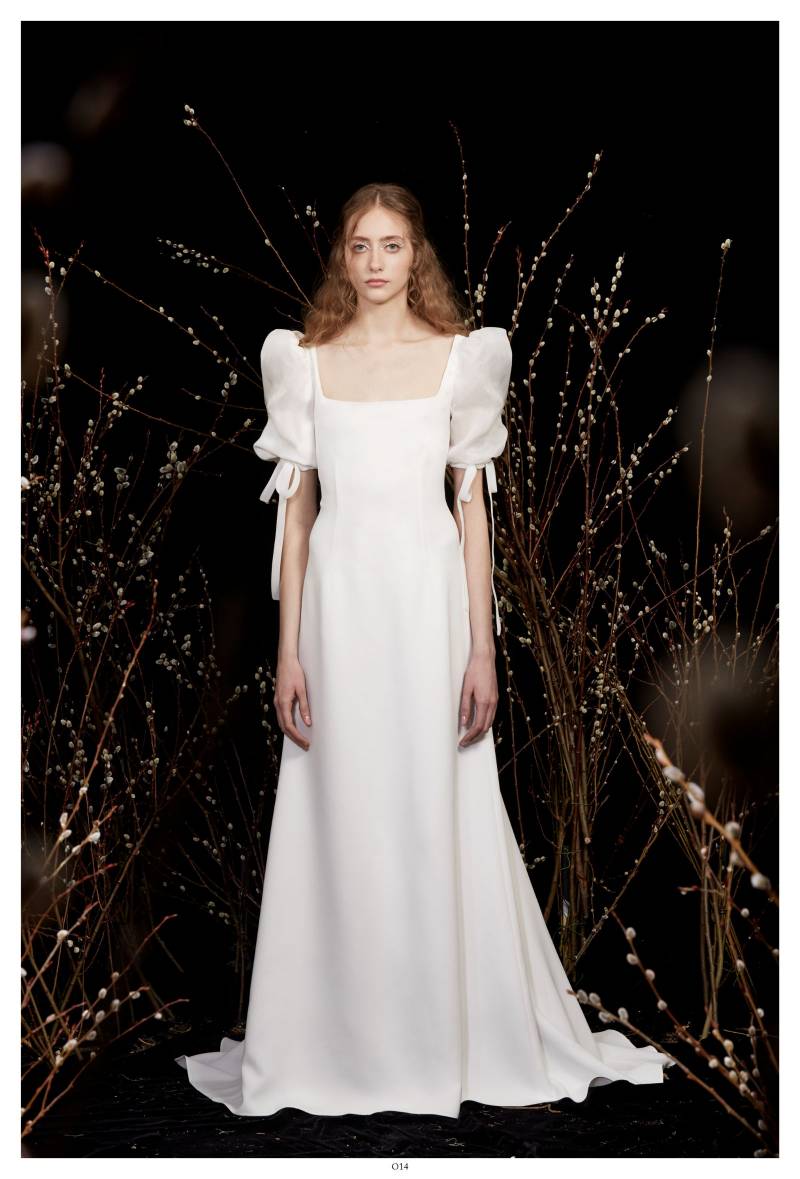 We adore these fun, two-piece shorts sets! They make a great outfit for all your upcoming bridal festivities.
Soft, flowing gowns reminiscent of the Edwardian era are a perfect fit for a wedding in the French countryside.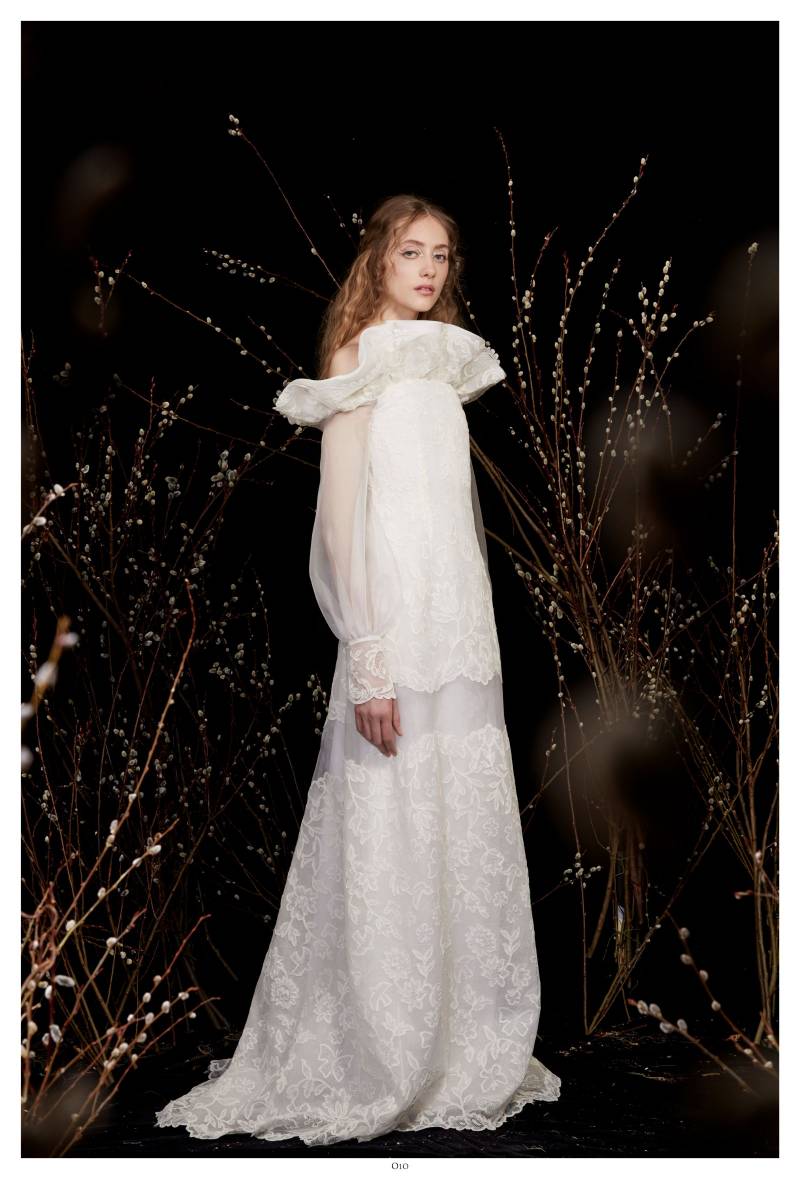 HONOR's attention to neckline detailing adds an extra level of soft femininity. We love the pairing of these more conservative tops with a modern white trouser.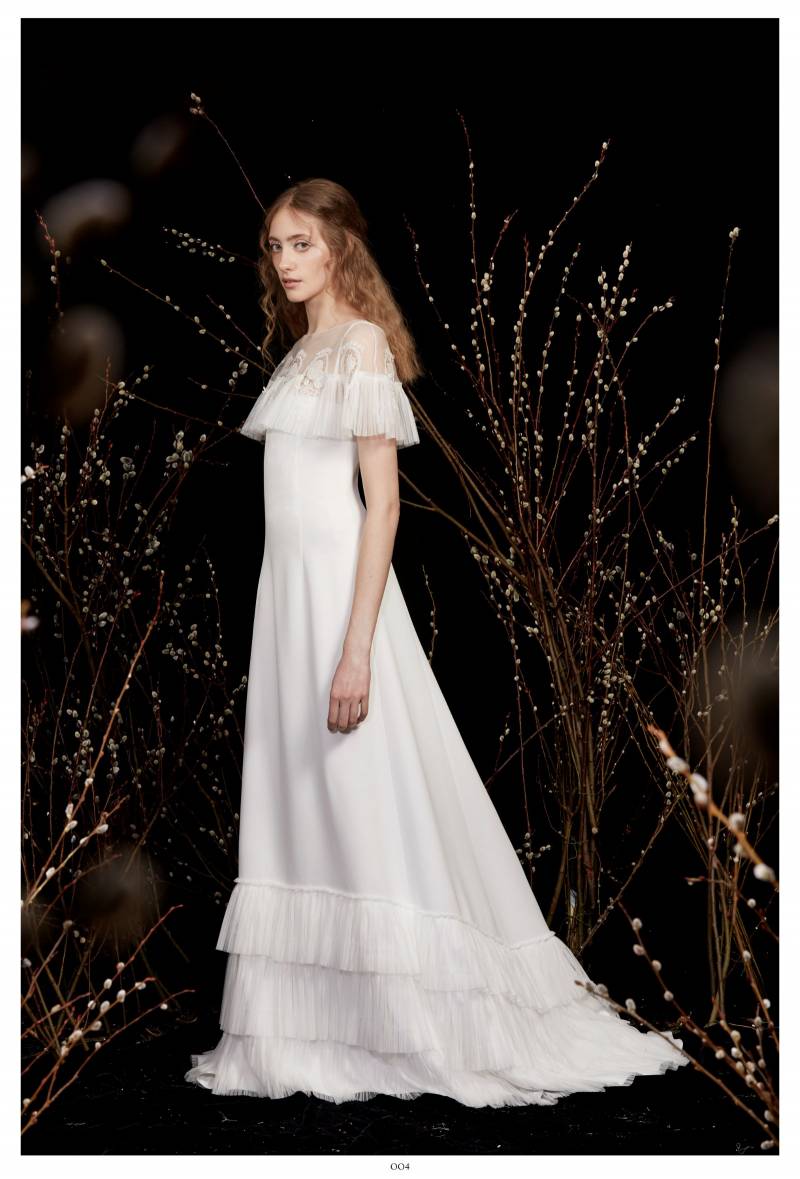 And as an ode to the entire collection's white and black theme, the line is polished off with an all-black gown with puffed off-the-shoulder sleeves and pearl detailing.