From designer Kaleb Norman James:
"Sometimes you find inspiration in the strangest of places and in the most unique objects. Sometimes it's in distant travels, across oceans and long stretches of road, while others you find it in your own backyard...literally!
My parents have this amazing 100 year old home in Kirkland, Washington. Before they owned it, it was a 7 acre dairy farm with a central farm house and a series of buildings on the property where everything from milk processing to fruit was stored during harvest season. One particular out building was where the farmer and his wife stored their tools and personal belongings, almost like a garage. The amount of dust and debris always kept us from really exploring deeper into this building, until my parents decided to turn it into a guest house years later. Many of the items used in the shoot were from this shed and are items that hold great nostalgia to myself, as they give a glimpse of a simpler life that was lived on this property before we had the privilege of moving in. The old wooden shed, surrounded by overgrown vines and vintage paraphernalia came together to create the perfect palette, one that wasn't distinguished by a particular color or theme, but felt consistently organic and perfectly imperfect."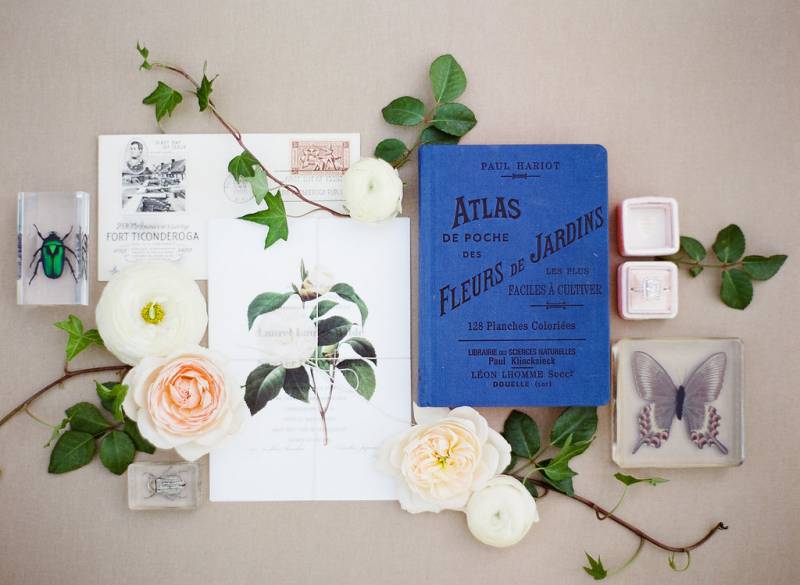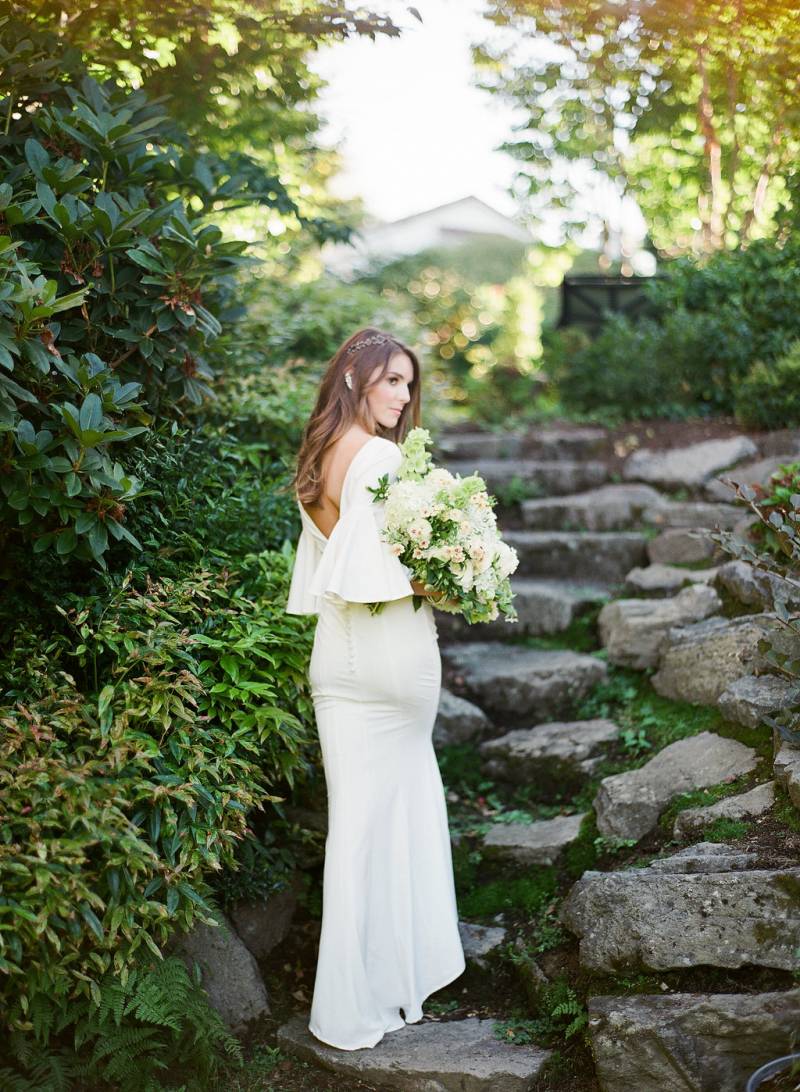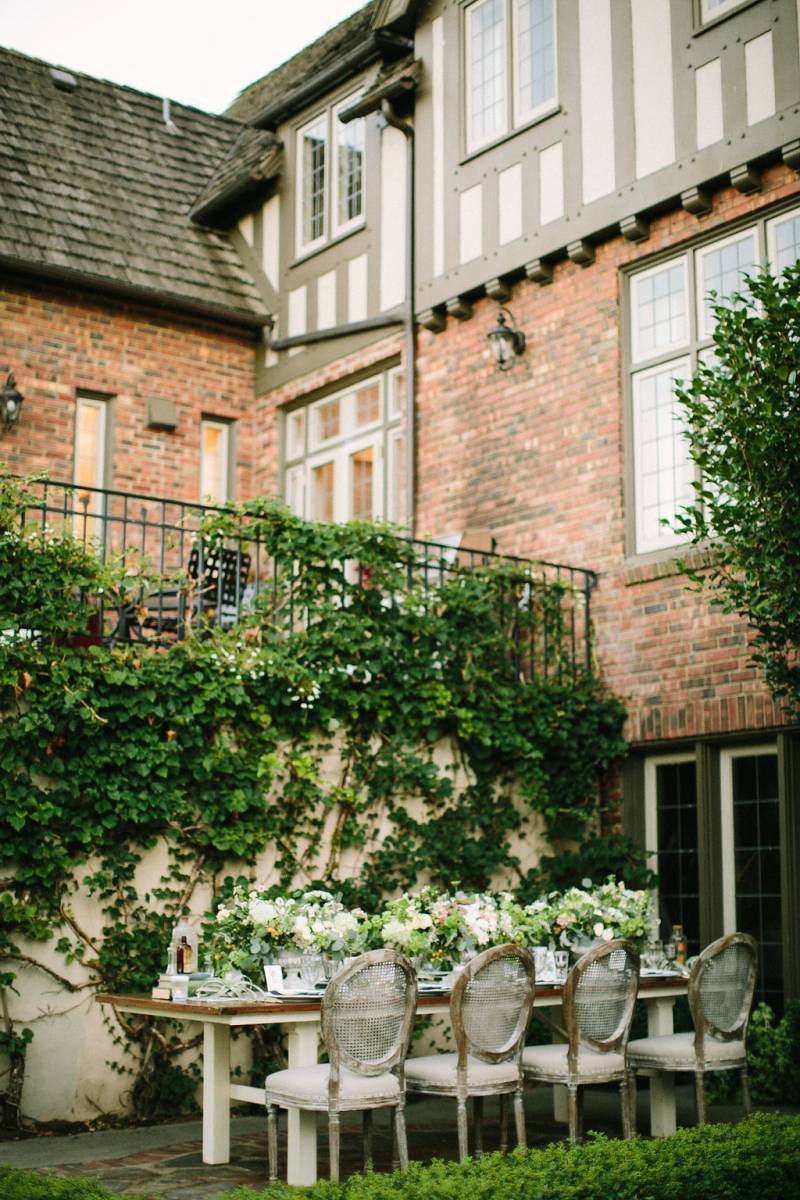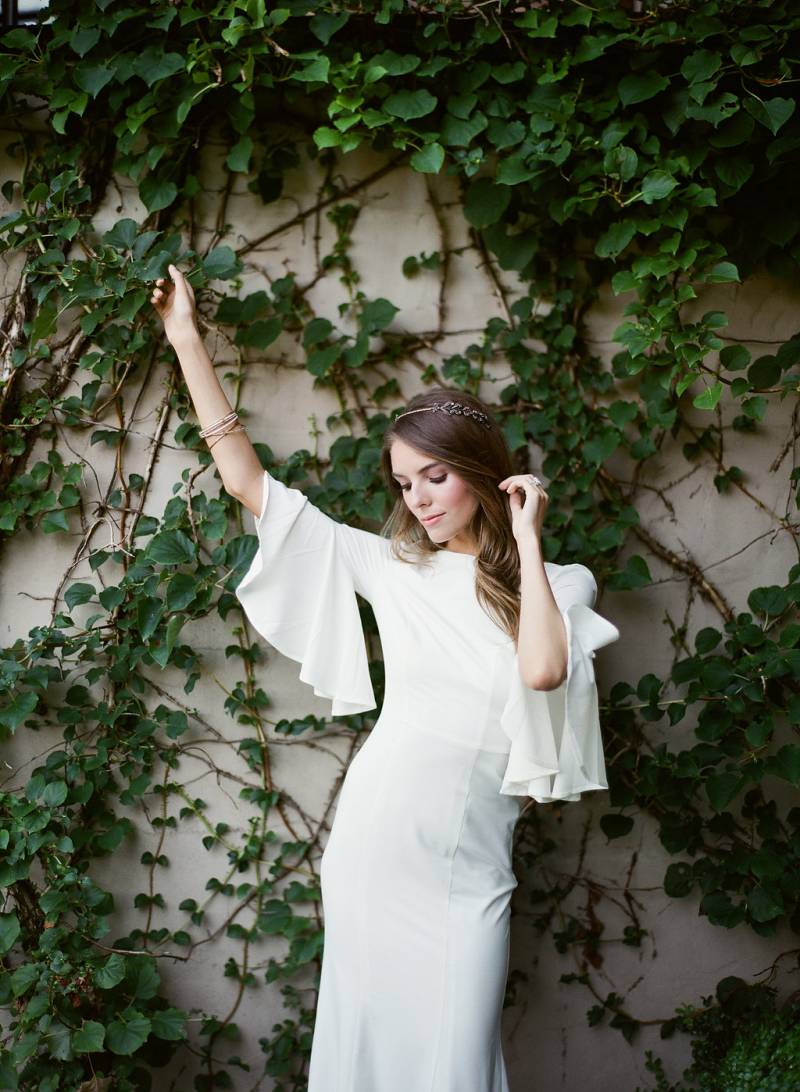 "We found a series of old tools and farming equipment, but beyond the main room was a small door that lead to a closet. I believe this is where the farmer's wife kept her items, as we found a series of old hats, books, perfume bottles and apothecary related items. I was in heaven! After dusting everything off, the real fun began! I found everything from medicine bottles for different animals on the property, to a collection of vintage toothbrushes, to a beautiful vintage bottle of Chanel No.5. These findings, amongst the trailing ivy that had grown in through the dusty windows set the stage as the inspiration for this shoot."