This was one of our all-time favorite weddings featured in our Summer Fall 2013 edition! Hawaii photographer Brooke Dombroski captured the beautiful couple, Alana and Kyle at the bride's family home on the North Shore of Oahu. Green Wedding Shoes featured more gorgeous images from the event today. Our Summer Fall 2014 print edition is almost sold out on newsstands so try to get your hands on a copy fast!
Since Alana and Kyle are most comfortable hanging out in the sand, it's not surprising that they hosted their ceremony alongside Waimea Bay on the North Shore of Oahu. "We couldn't imagine a more perfect and nostalgic location to exchange vows," she continues. "It was really special to share such a sentimental and beautiful place with everyone." Their circle of loved ones felt right at home. "All of our friends grew up in the surfing and beach cultures, so what better place to host them than at one of the dreamiest places on the planet?" Alana says.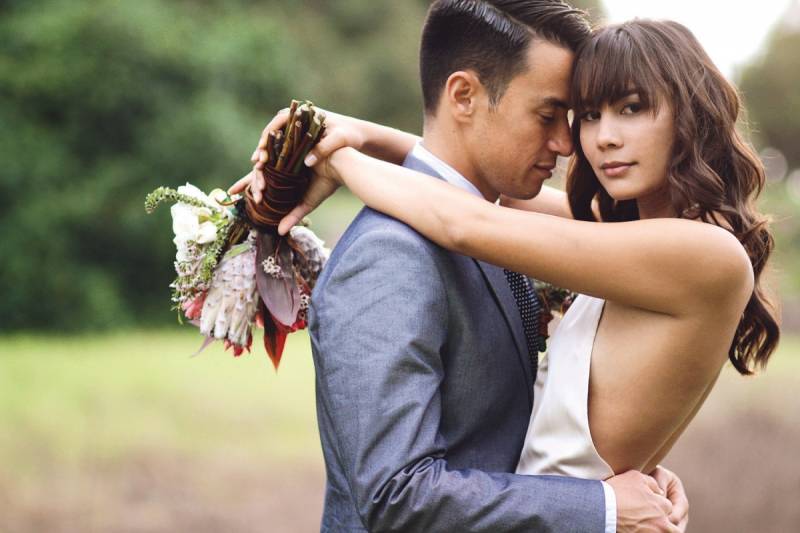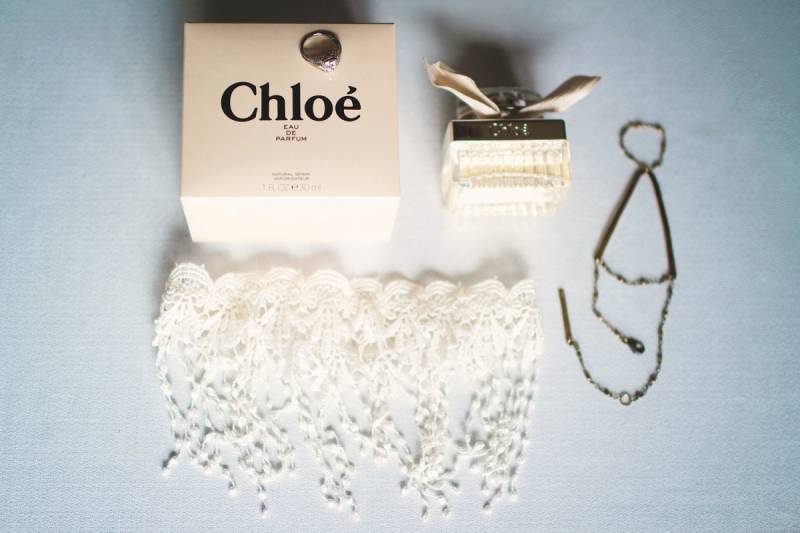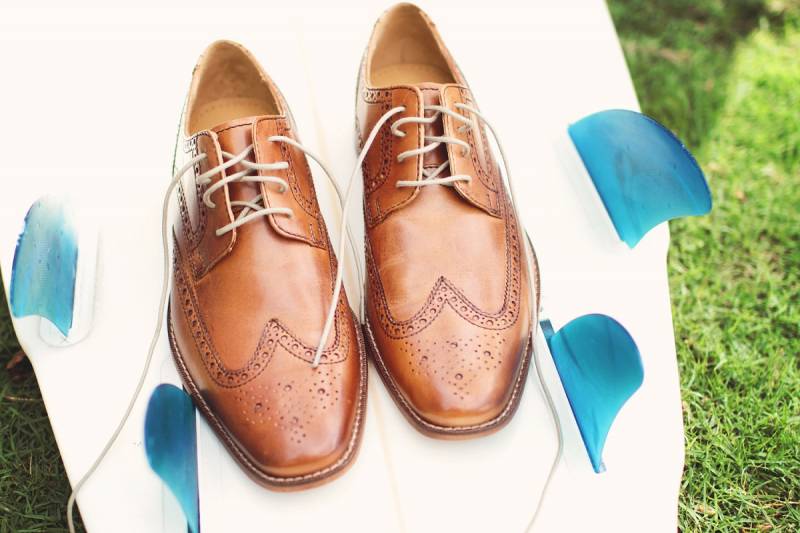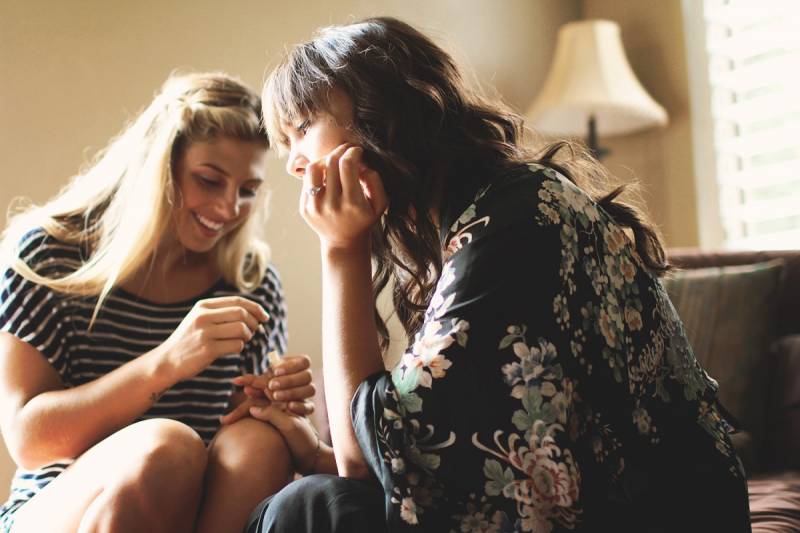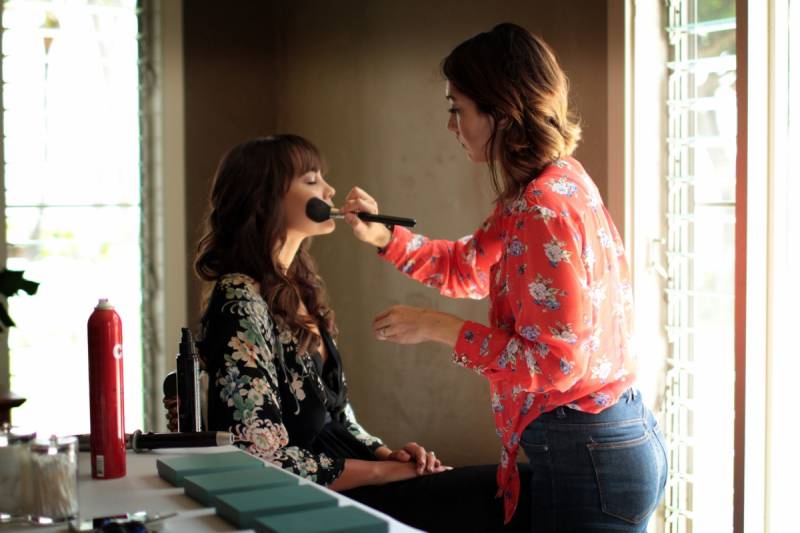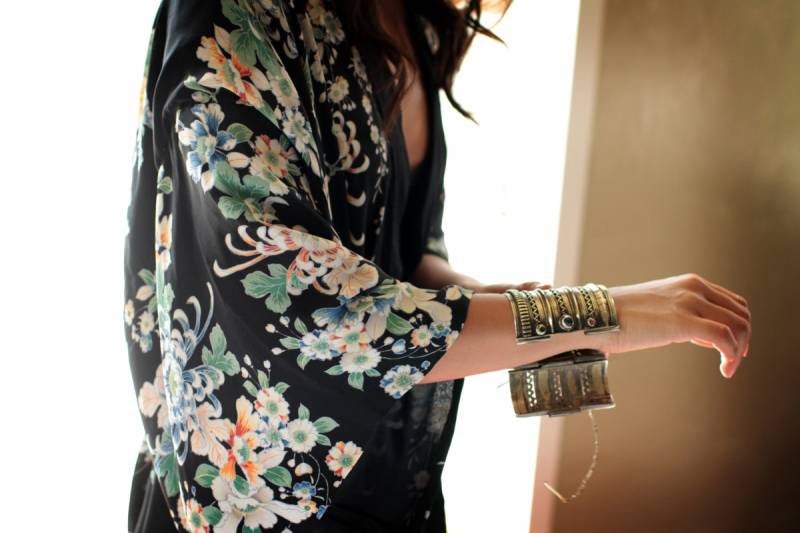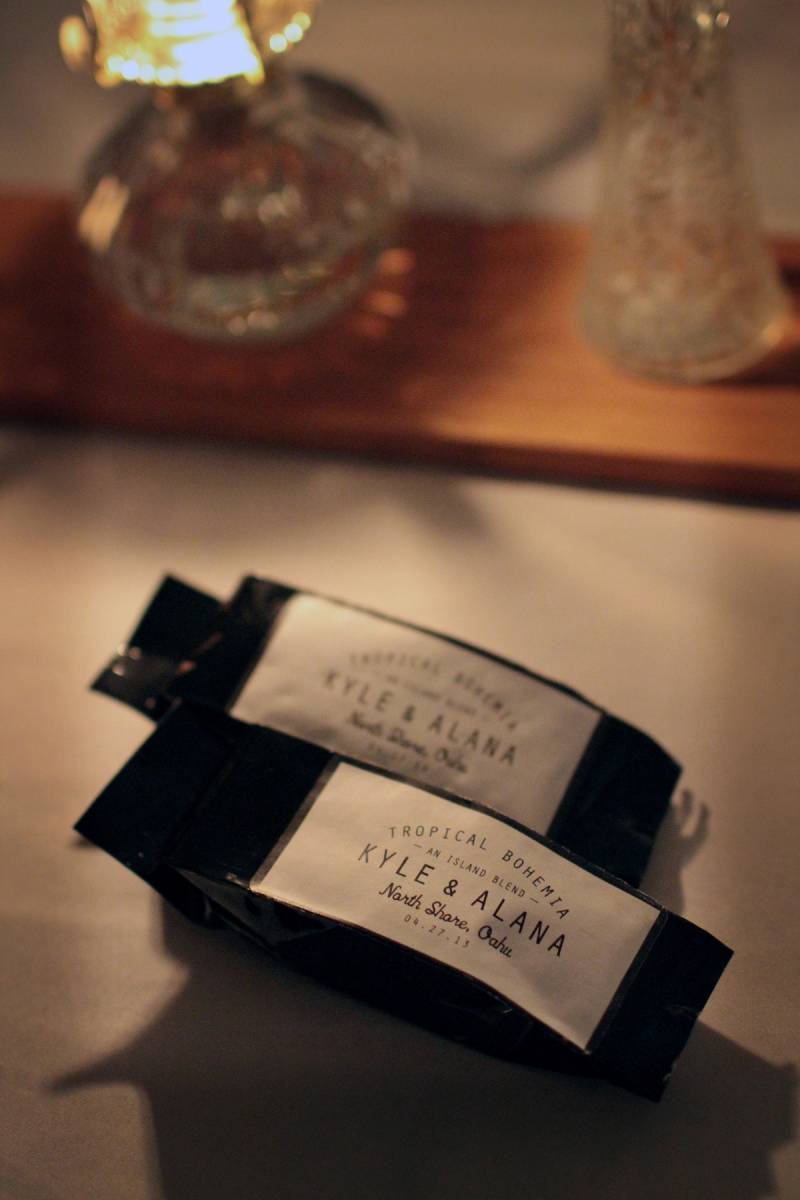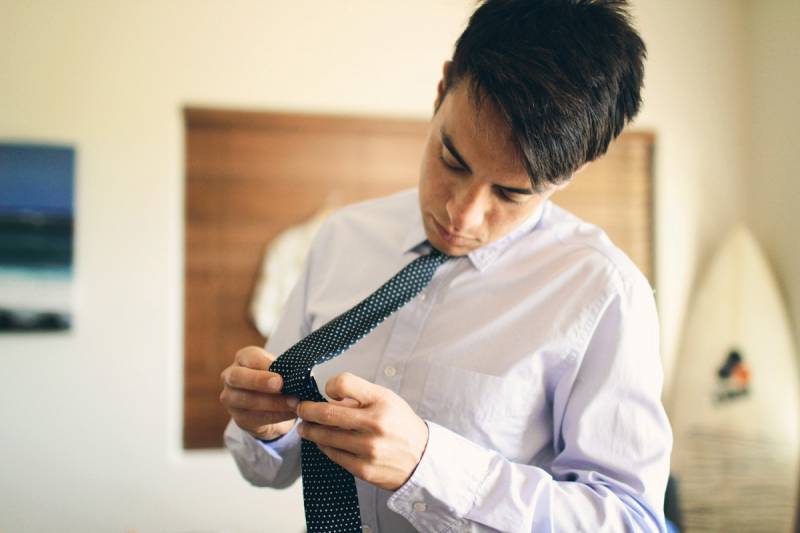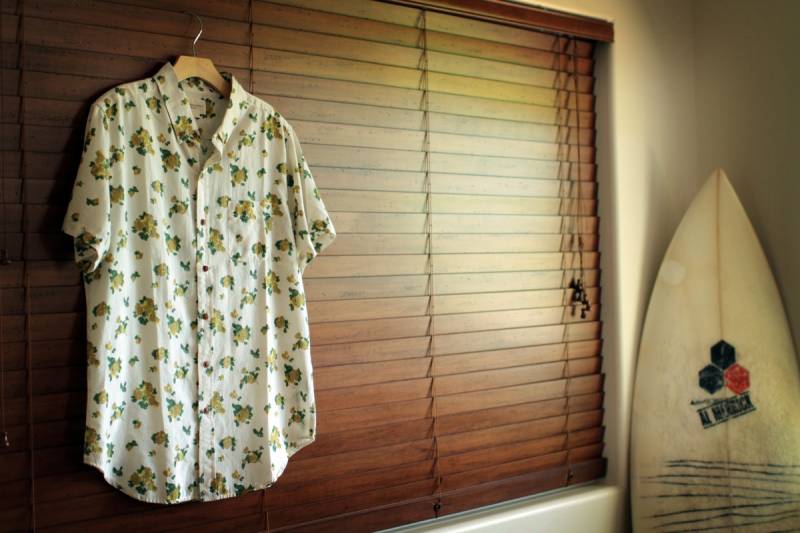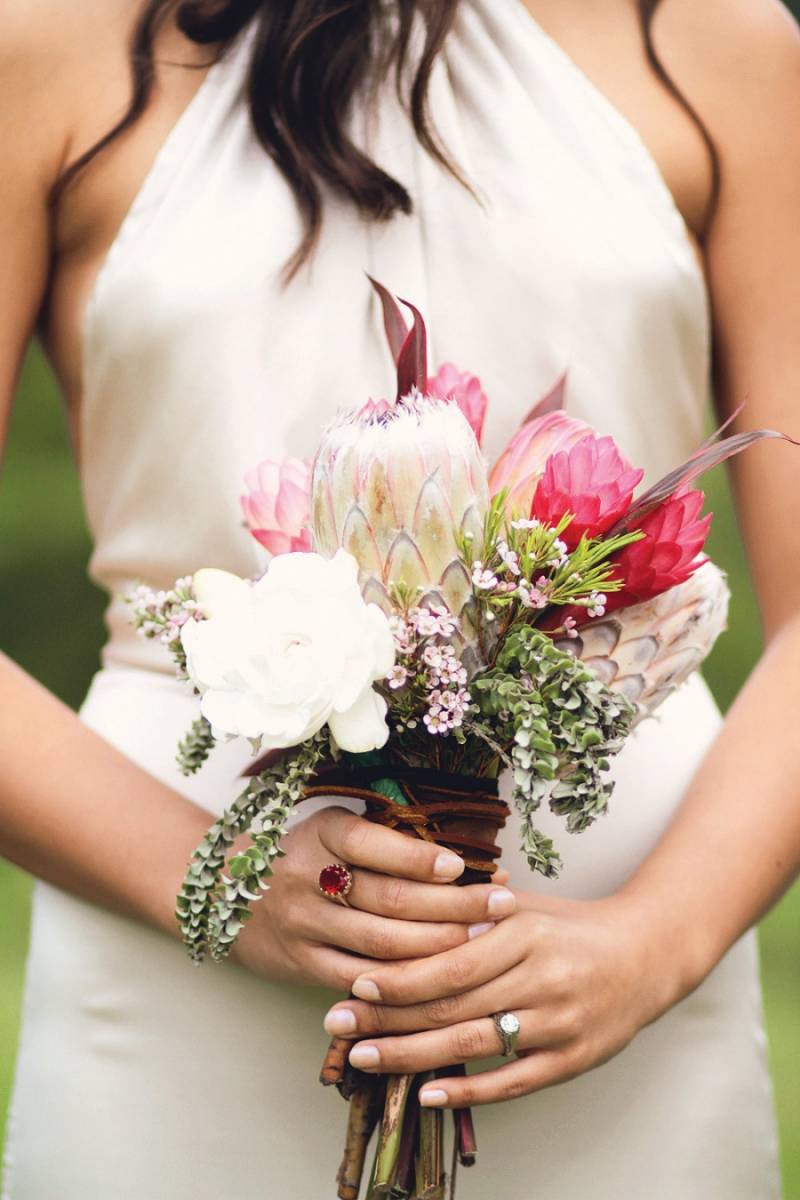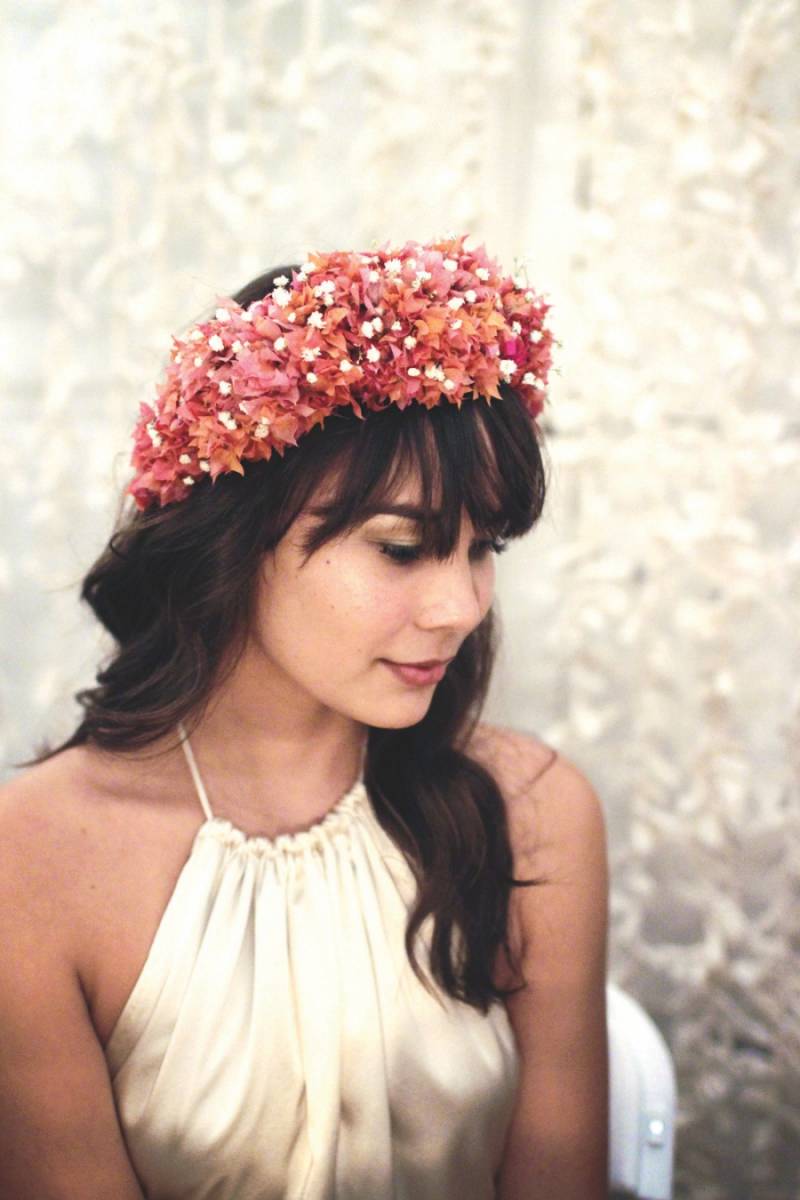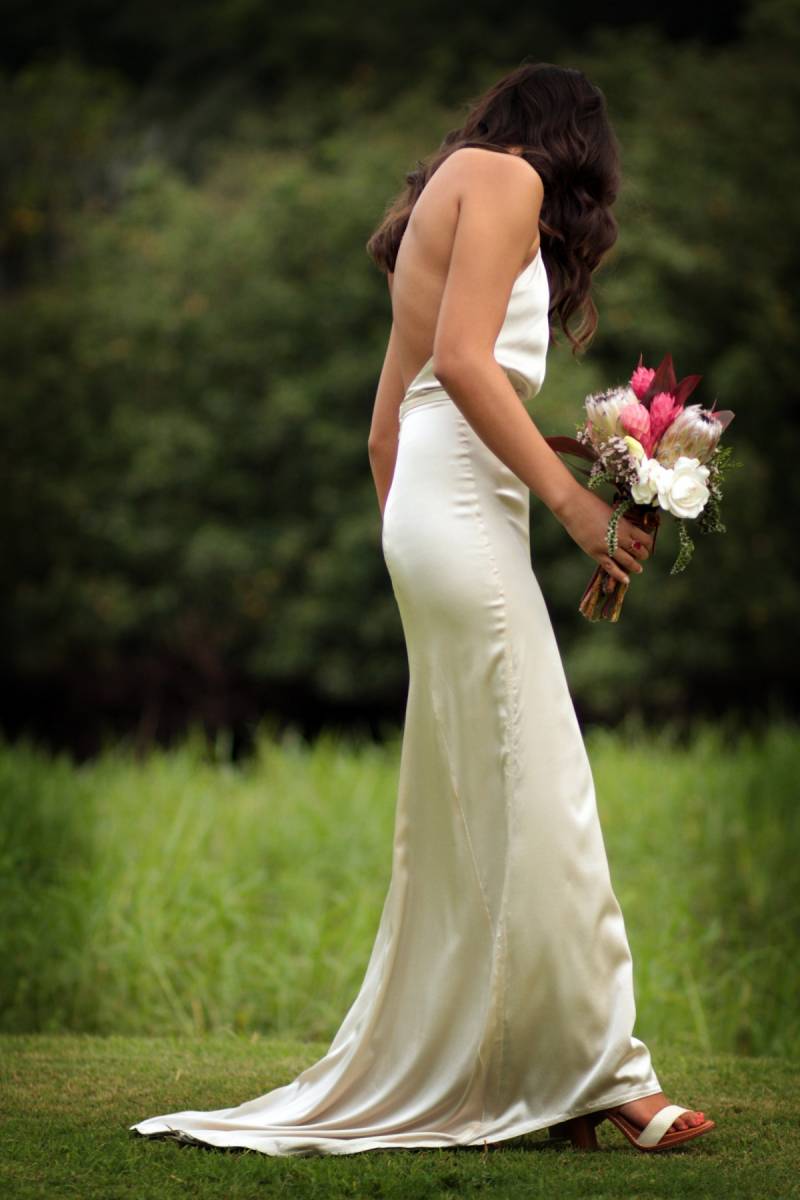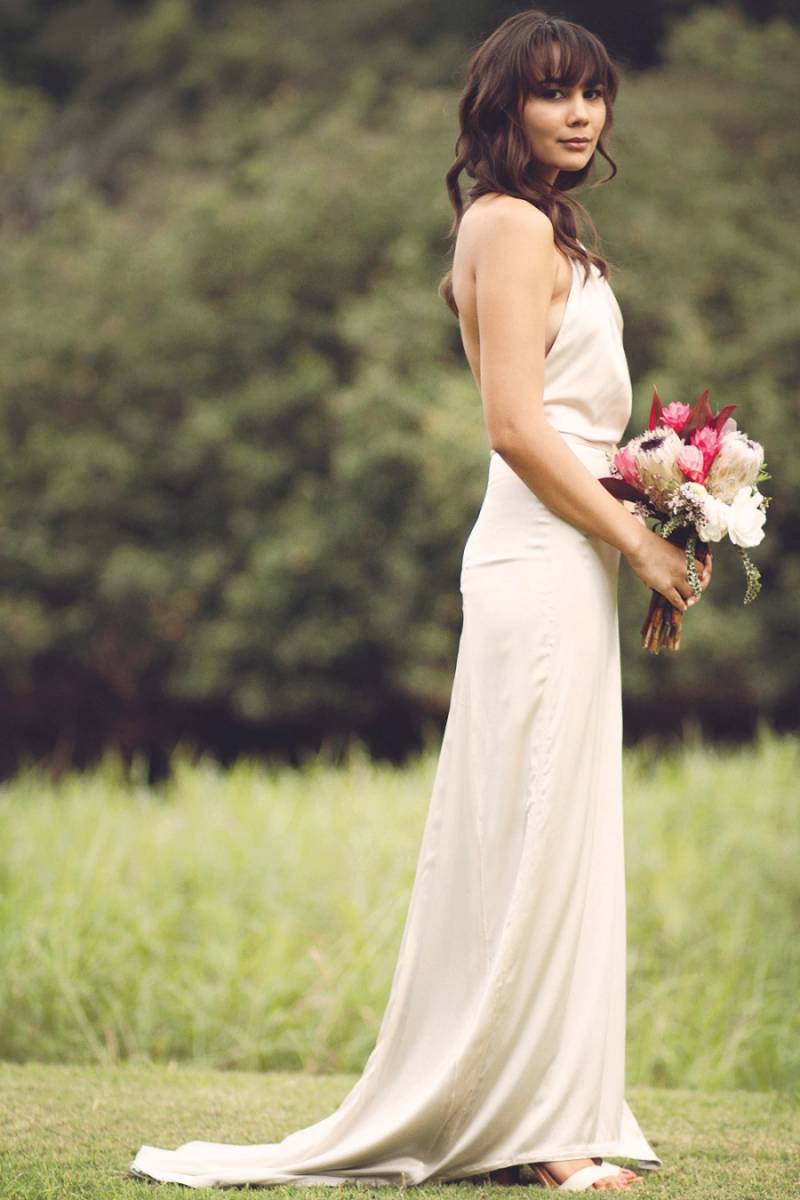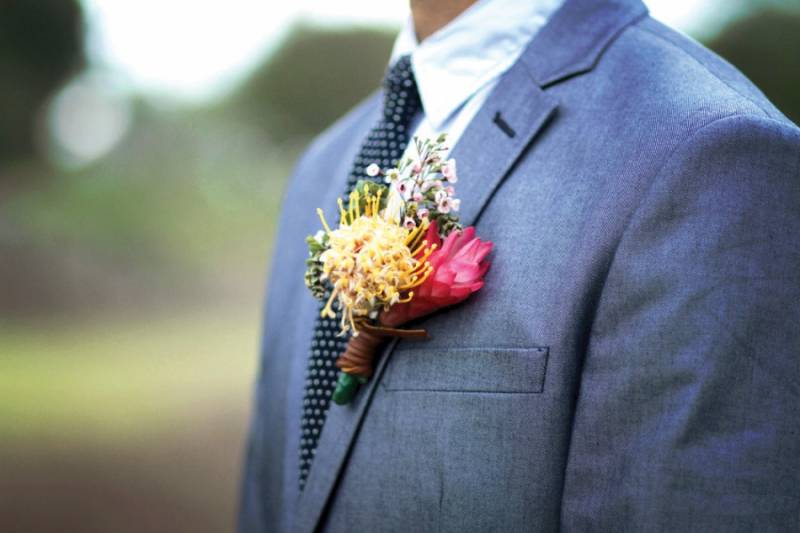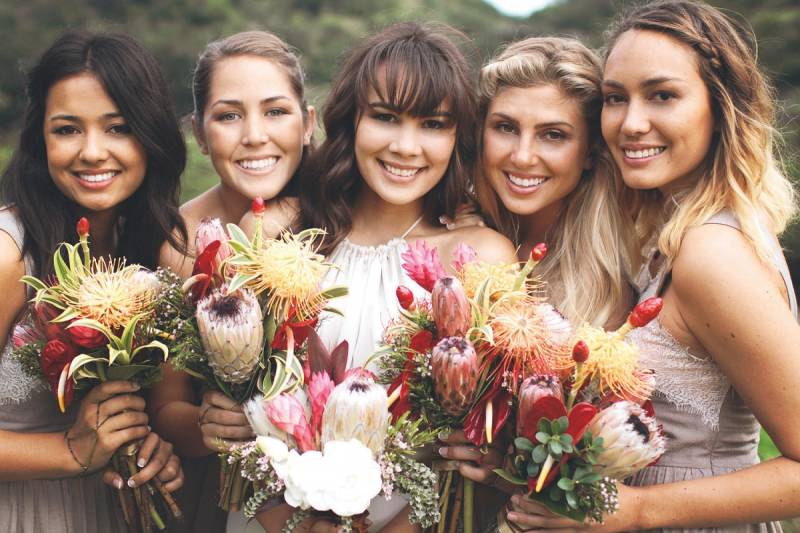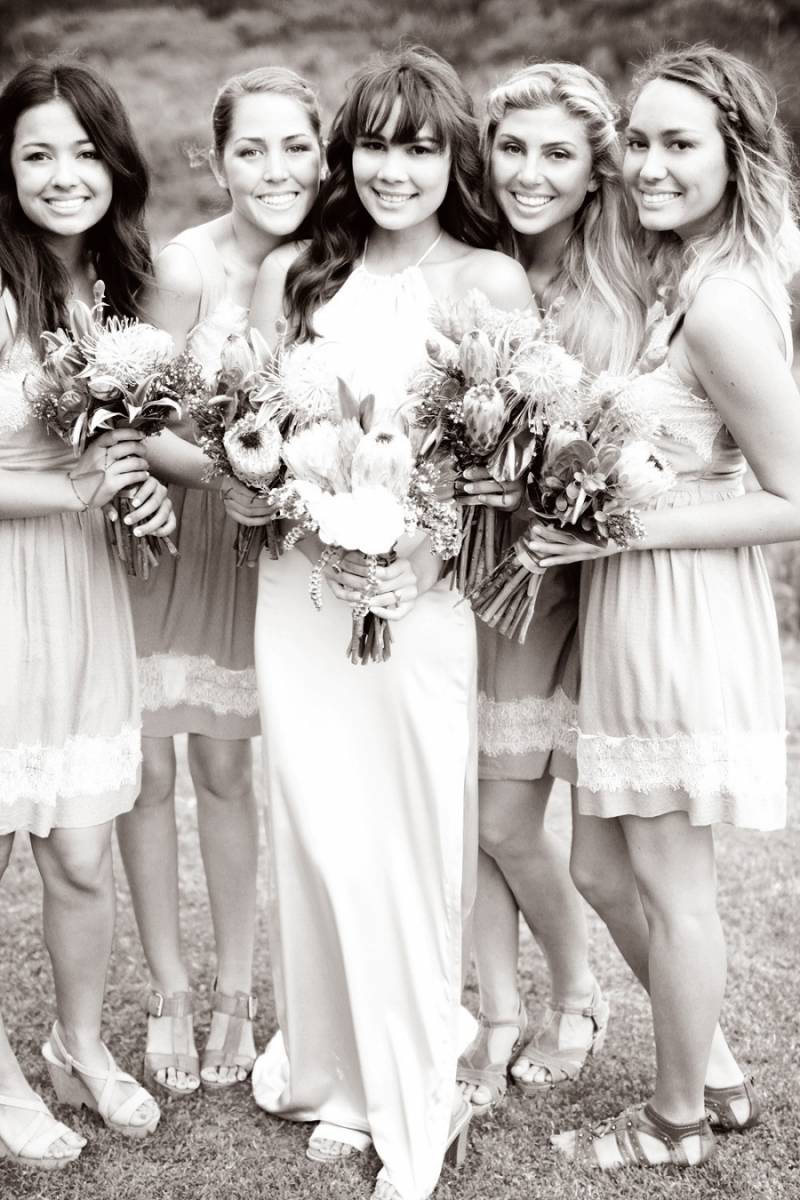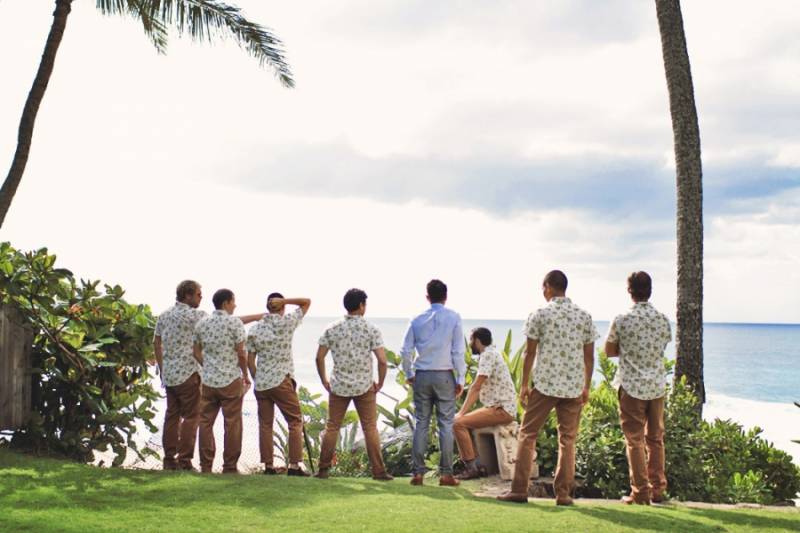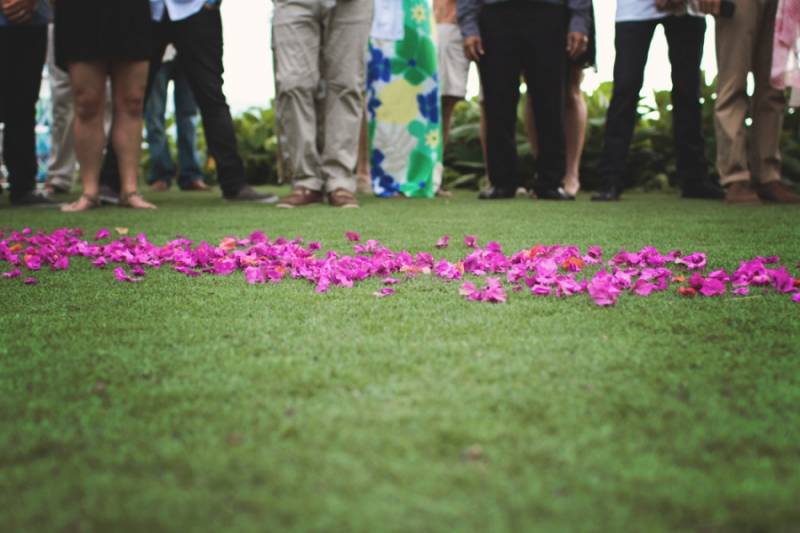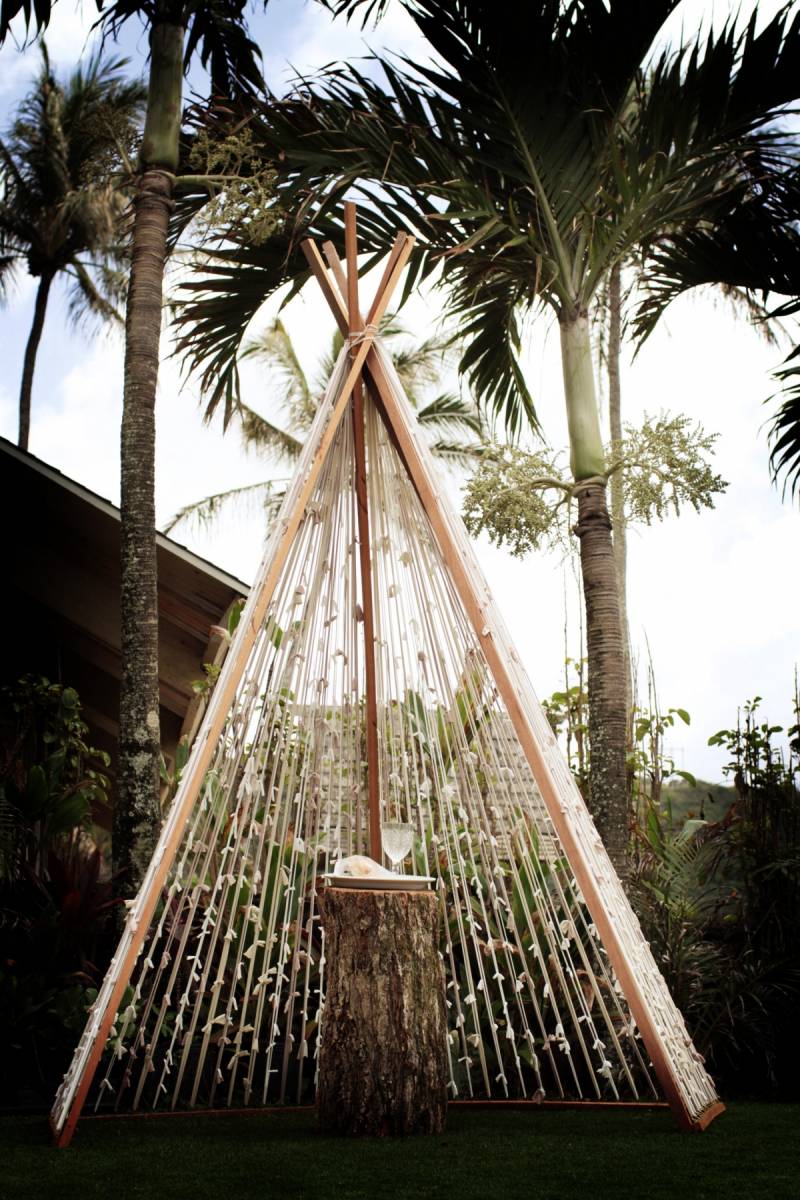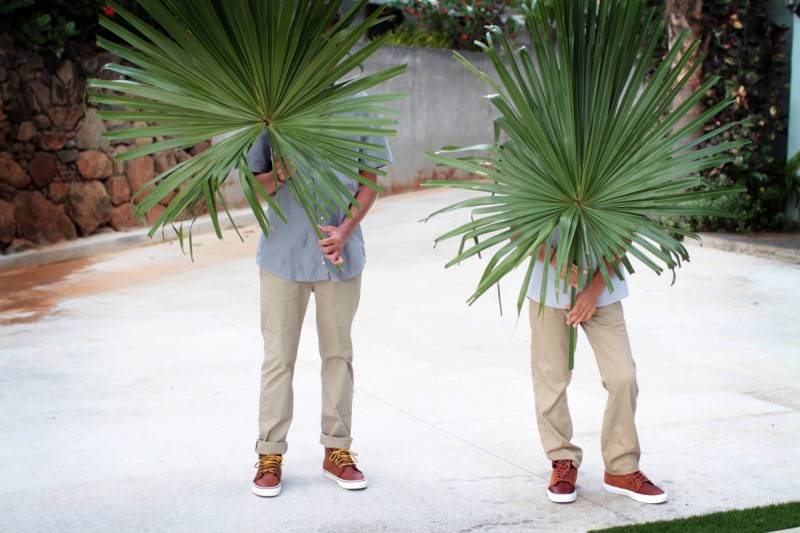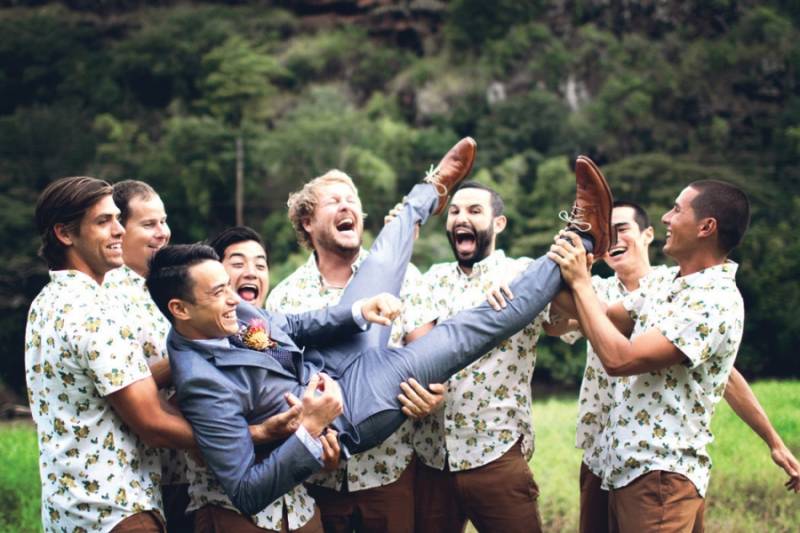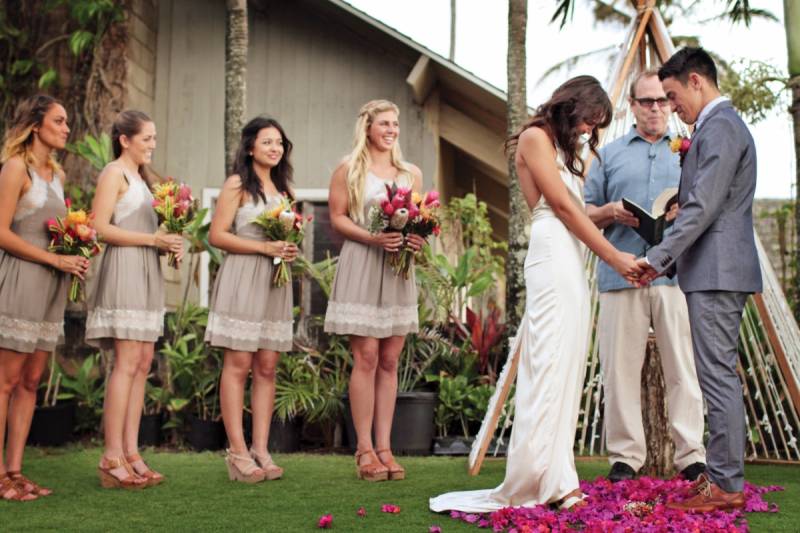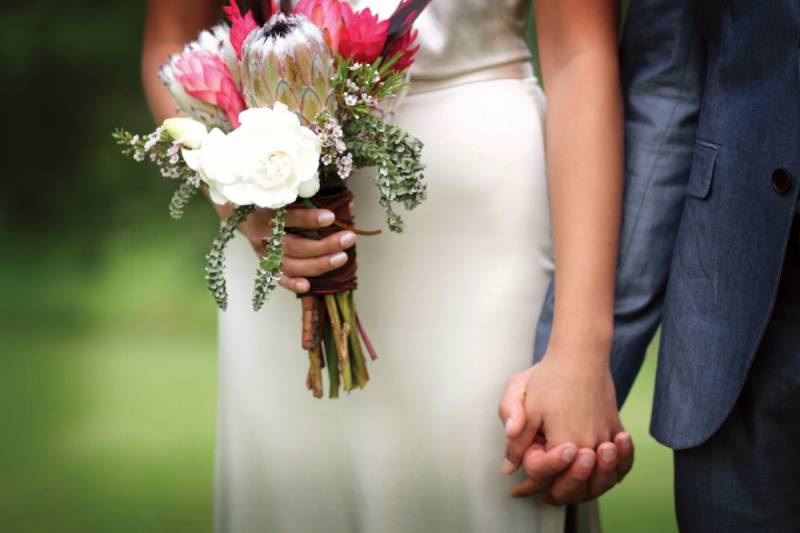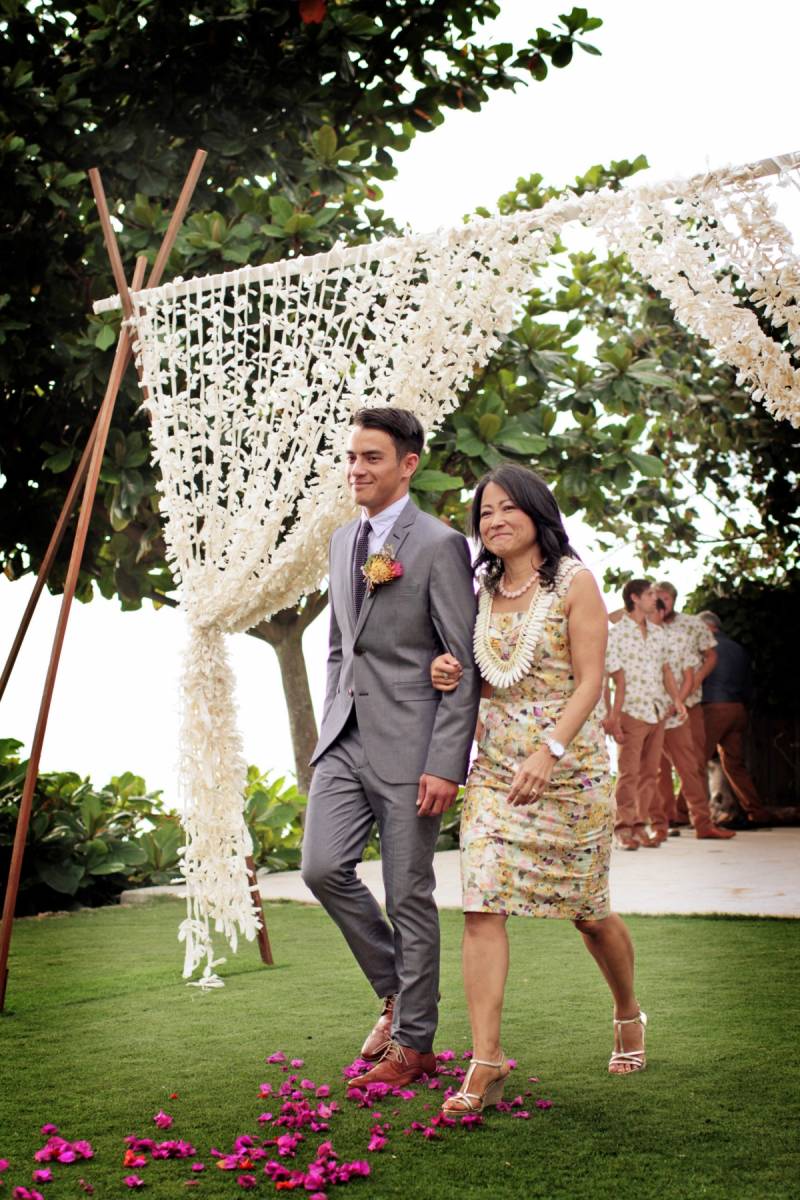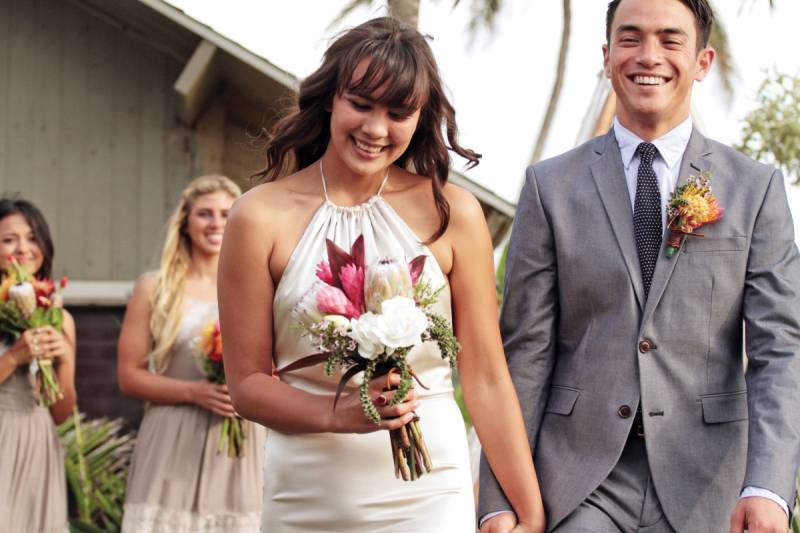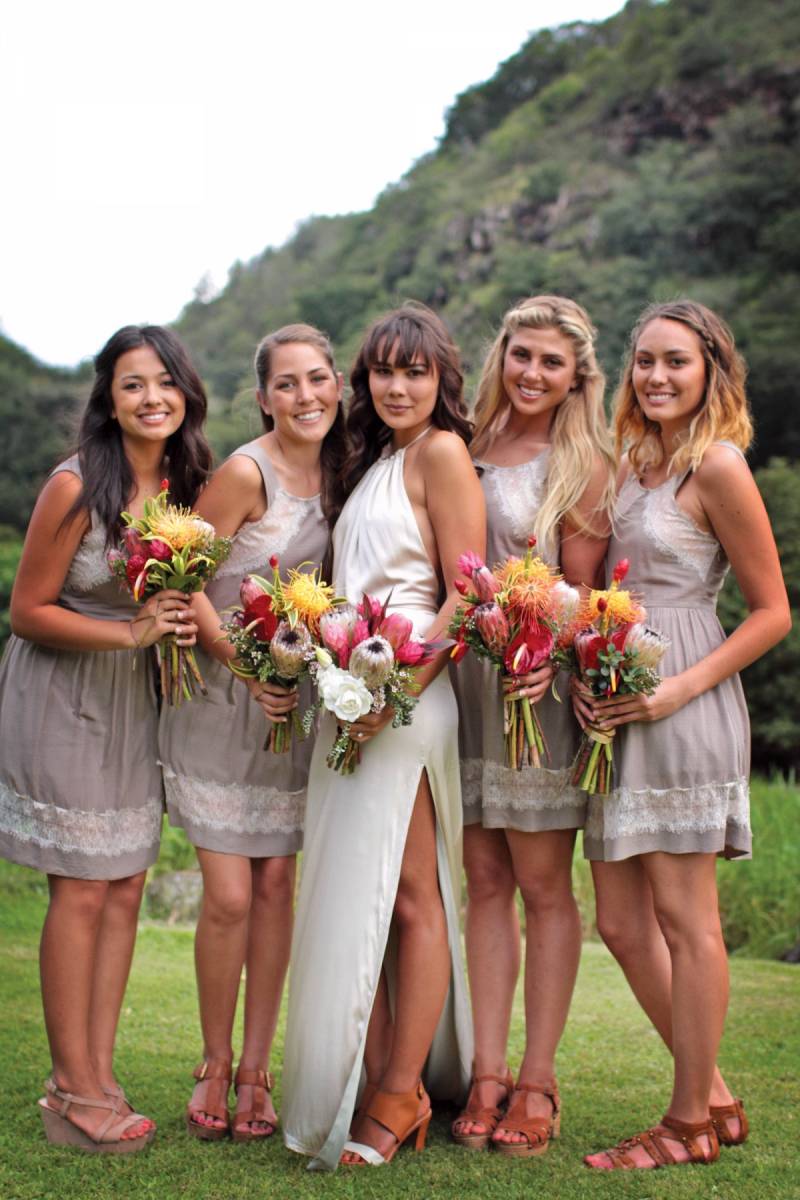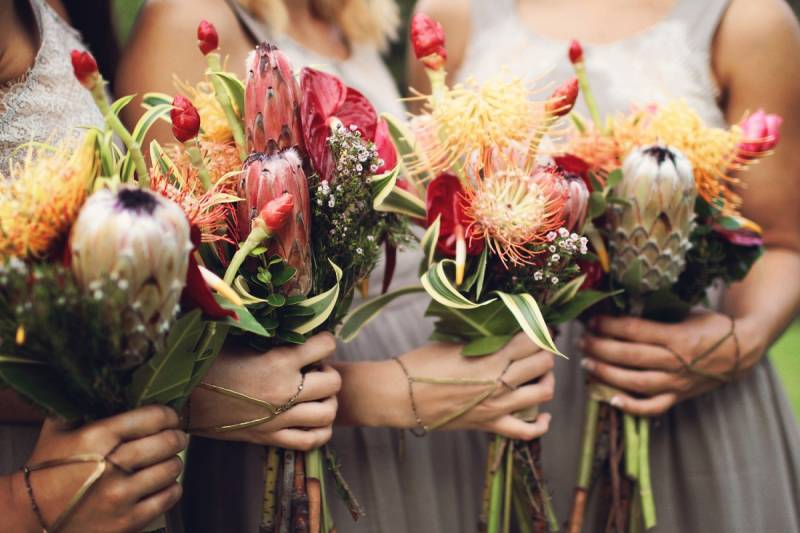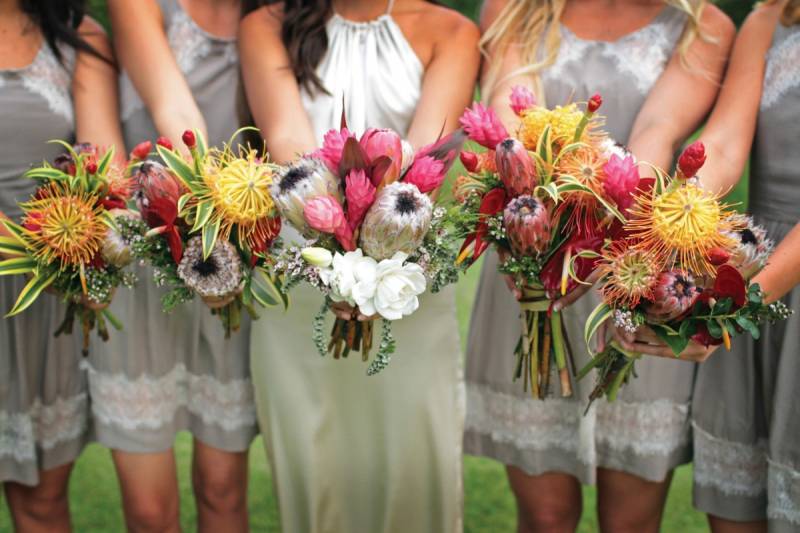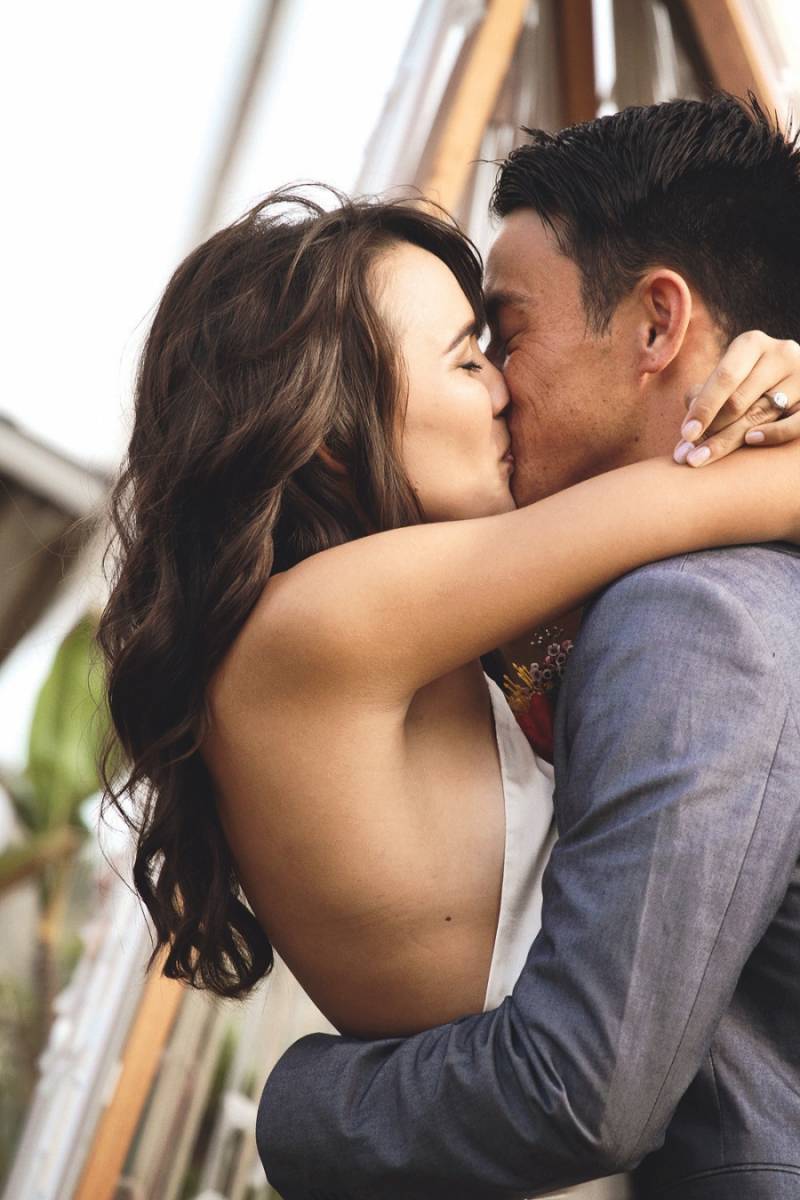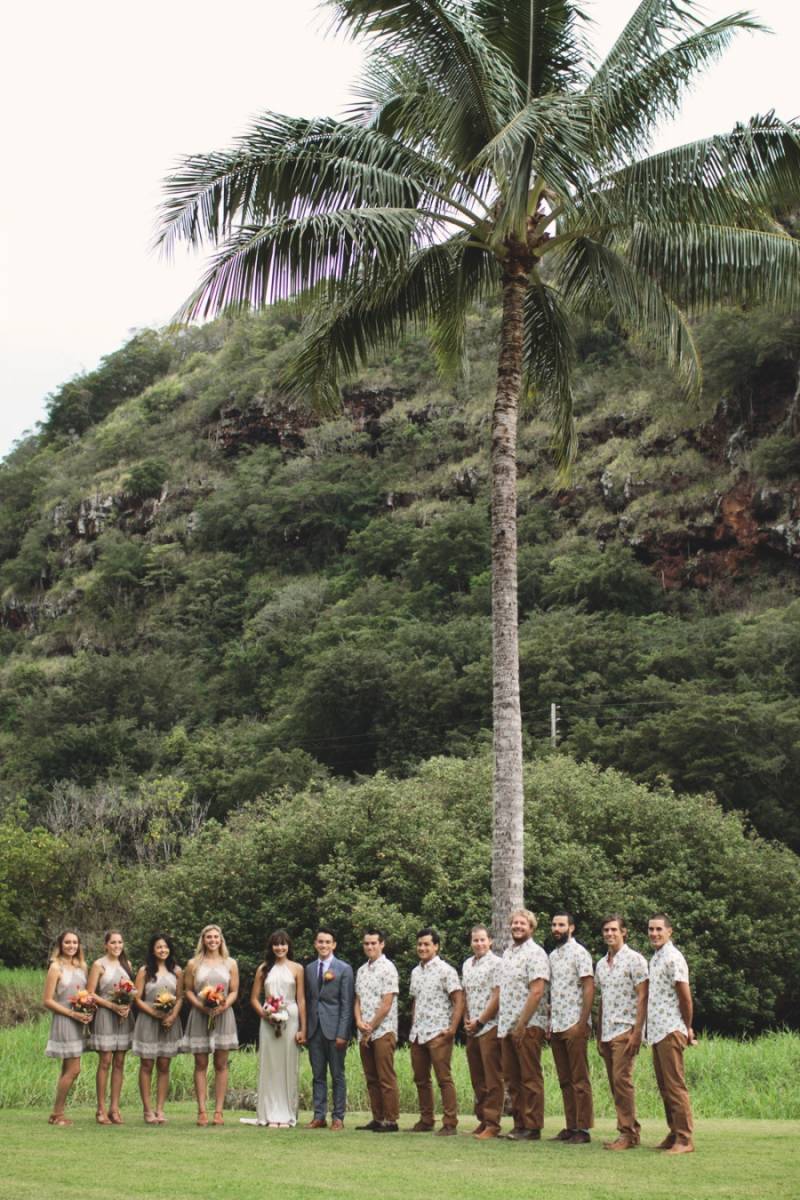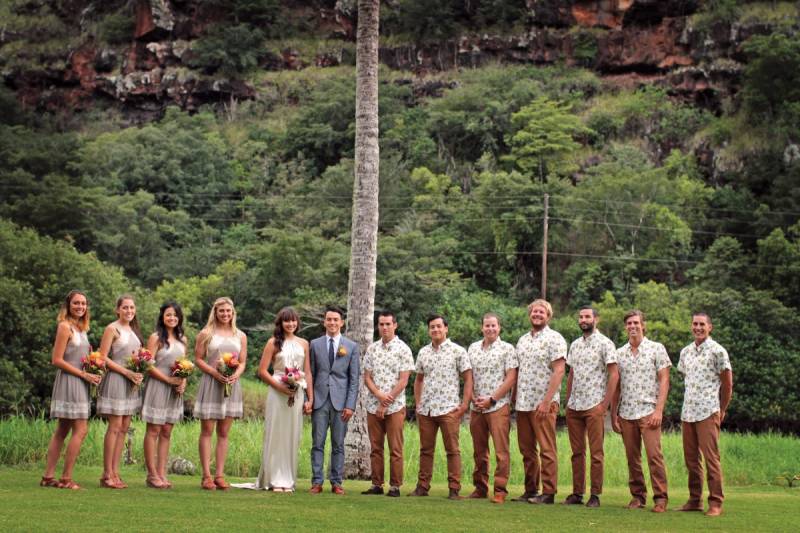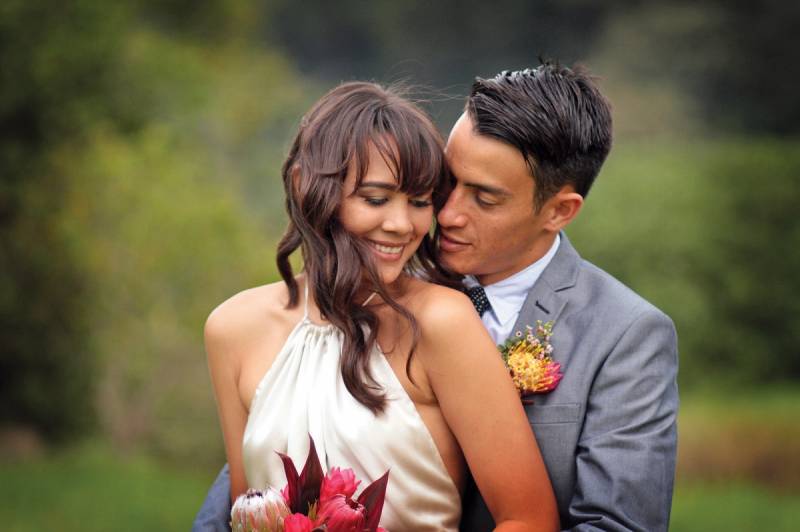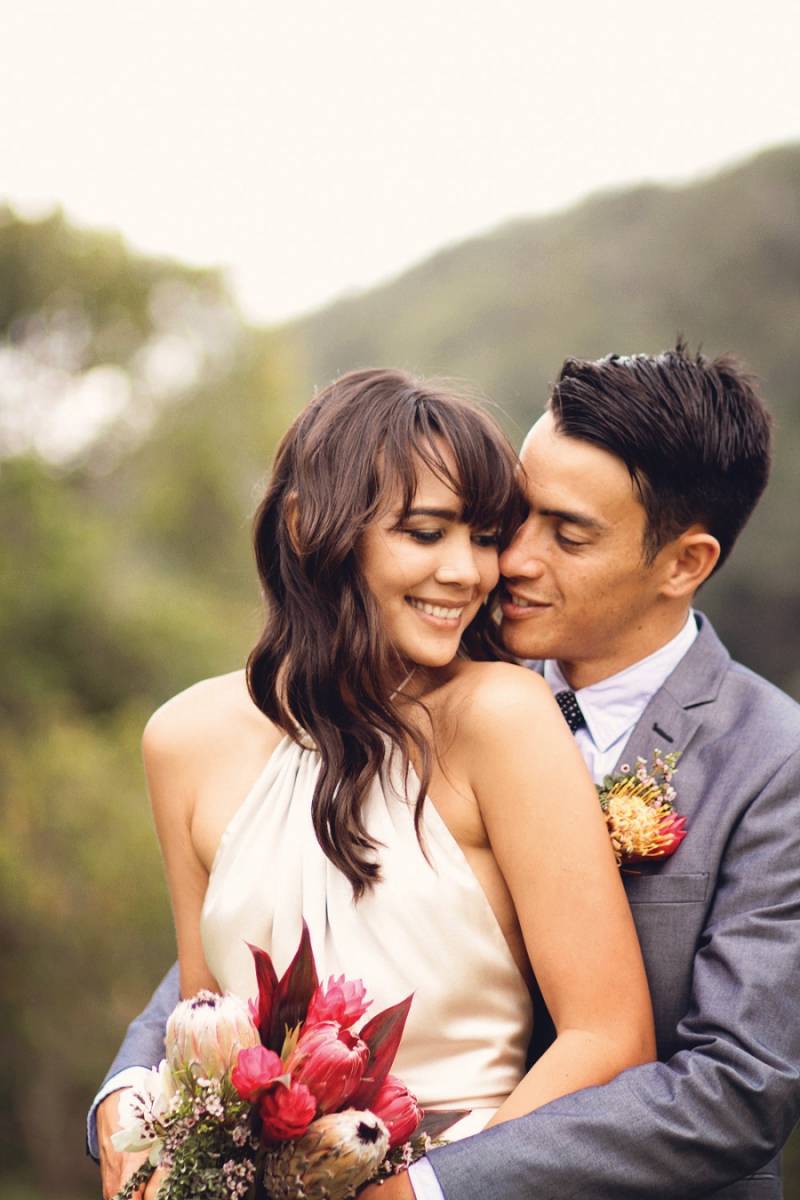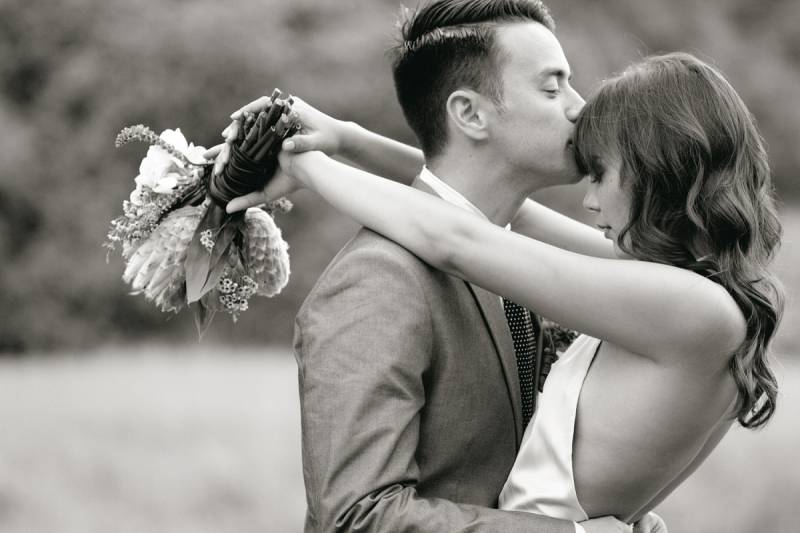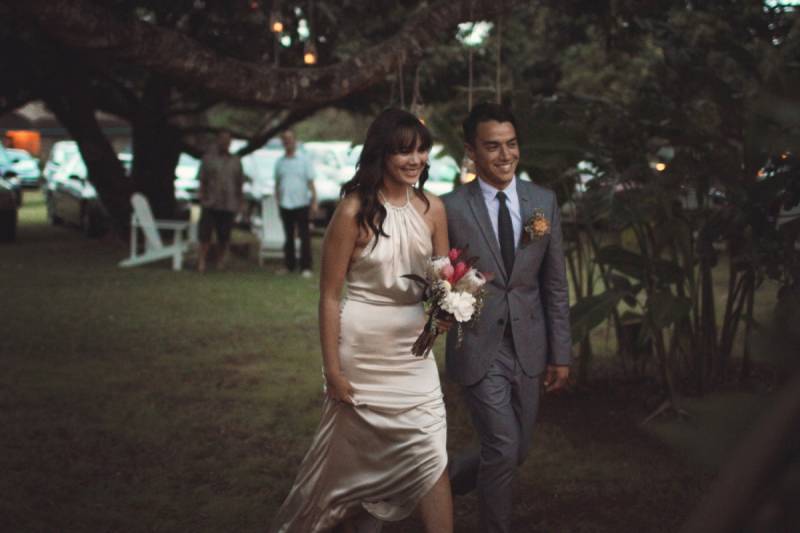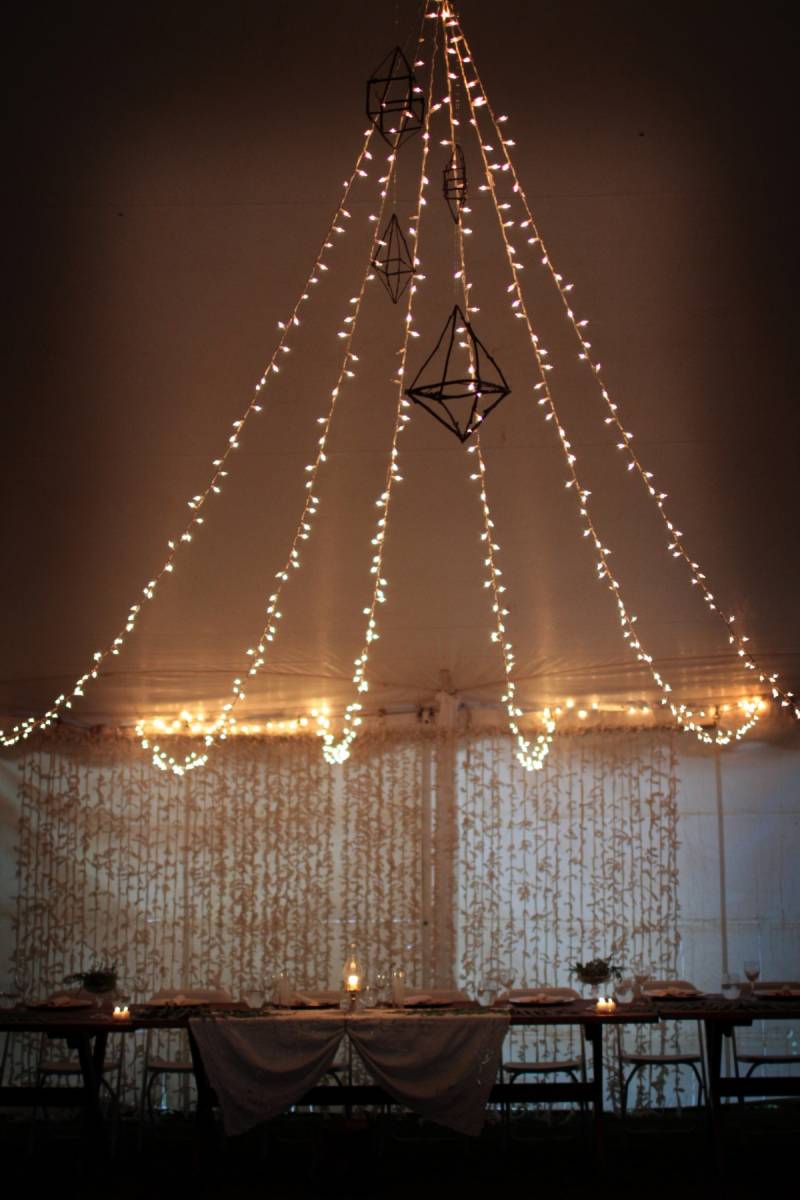 To satisfy the party-goers' sweet tooth, a guava chiffon cake by Oh Happy Cakes was served along with iconic Hawaiian desserts including Liliha Bakery's coco puffs and Pa'ala'a Kai Bakery's snow puffies. In addition to a fruity sangria punch, Hawaiian-style pale ale by Mucho Aloha was enjoyed by all. One of Alana's highlights was the first dance with her husband to "Into the Mystic" by Van Morrison, when she could finally relax in his arms. As a sign of gratitude, the self-declared coffee lovers presented each attendant a bag of coffee beans direct from their friends at Rio Coco Beans in Nicaragua. The next morning, the newlyweds got together with friends and family members for a beach barbeque on the North Shore to share stories of the wedding. "Those were some of the most memorable and happiest times of our wedding." The entire weekend was a celebration of family, friends and—most importantly— love.