The Portland couple decided to host a destination wedding at The Bayer Estate on Oahu's southeastern coastline. "It was nice to have the support of Tani's family, most of them Hawaii residents, to help with the wedding," Daniel says. "And my family is small enough that they were more than happy to travel to Hawaii for us!" Built in 1936, The Bayer Estate's charming French farmhouse design retains the characteristics of an old Hawaiian plantation home.
"We were looking for a rustic and antique feel for our wedding setting and The Bayer Estate was the perfect venue," Tani says. "It's the only place like it in all of Oahu." Owner Sooz Mirikitani is a consummate hostess with a passion for entertaining and an eye for relics of the past, which suited the couple's vintage aesthetic.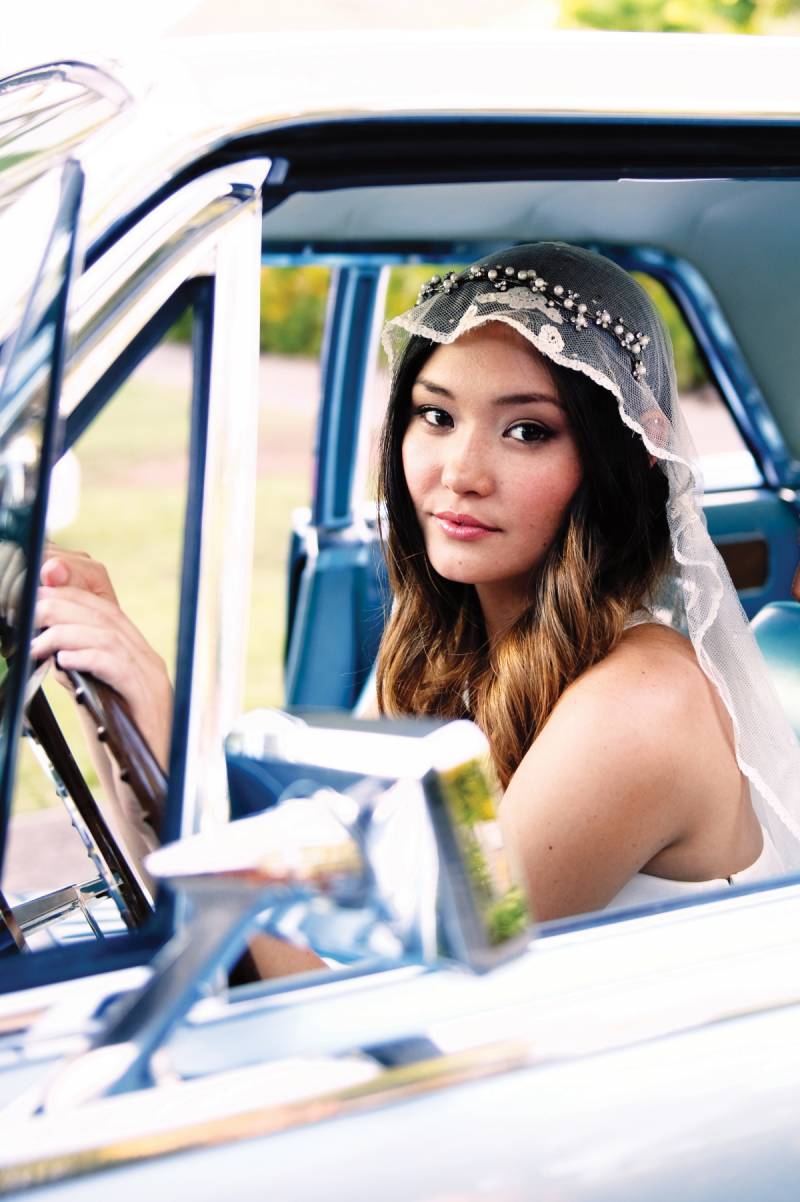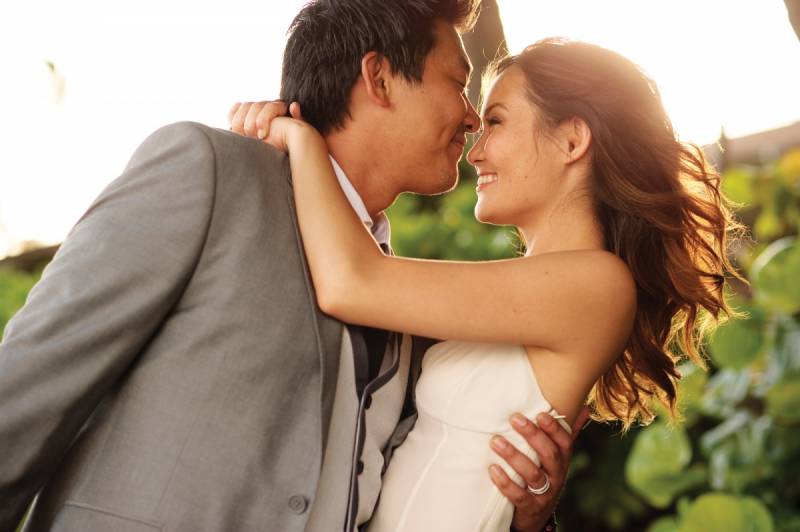 On June 24, 2011 celebrants mingled on the expansive lawn behind The Bayer Estate, scattered with a dozen tall coconut trees. Daniel was a handsome groom in a silver Bertolli suit purchased from Collier's in Portland.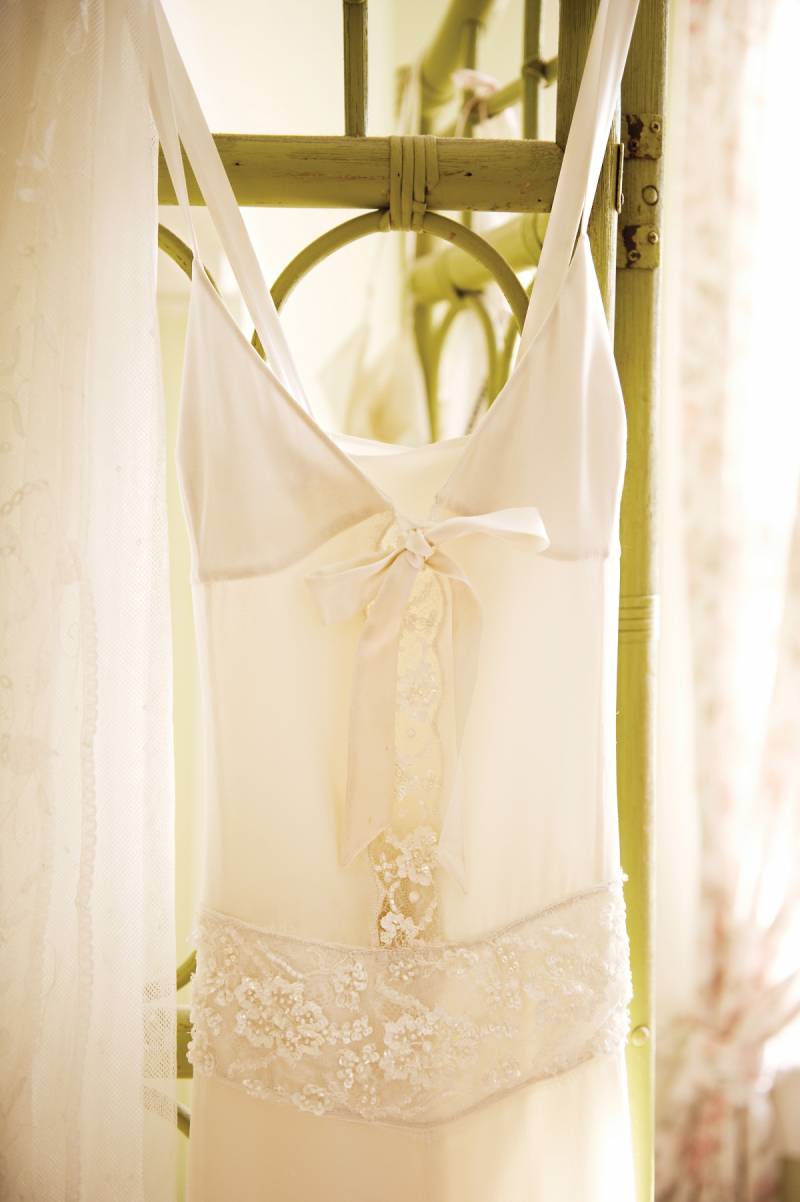 Tani appeared at the ceremony in a rare Valentino gown with her flotilla of flower girls in handmade fairy crowns. "If anyone could have found such a dream dress, it was my mother," remarks the bride. After an unsuccessful attempt at purchasing a pre- owned Claire Pettibone lace gown online, Tani's mother came across the exquisite Valentino gown on Ebay and knew it was made for her daughter. "The one thing I was sure about before I even started shopping for my gown was that my mother would be the one to select the winner," Tani says.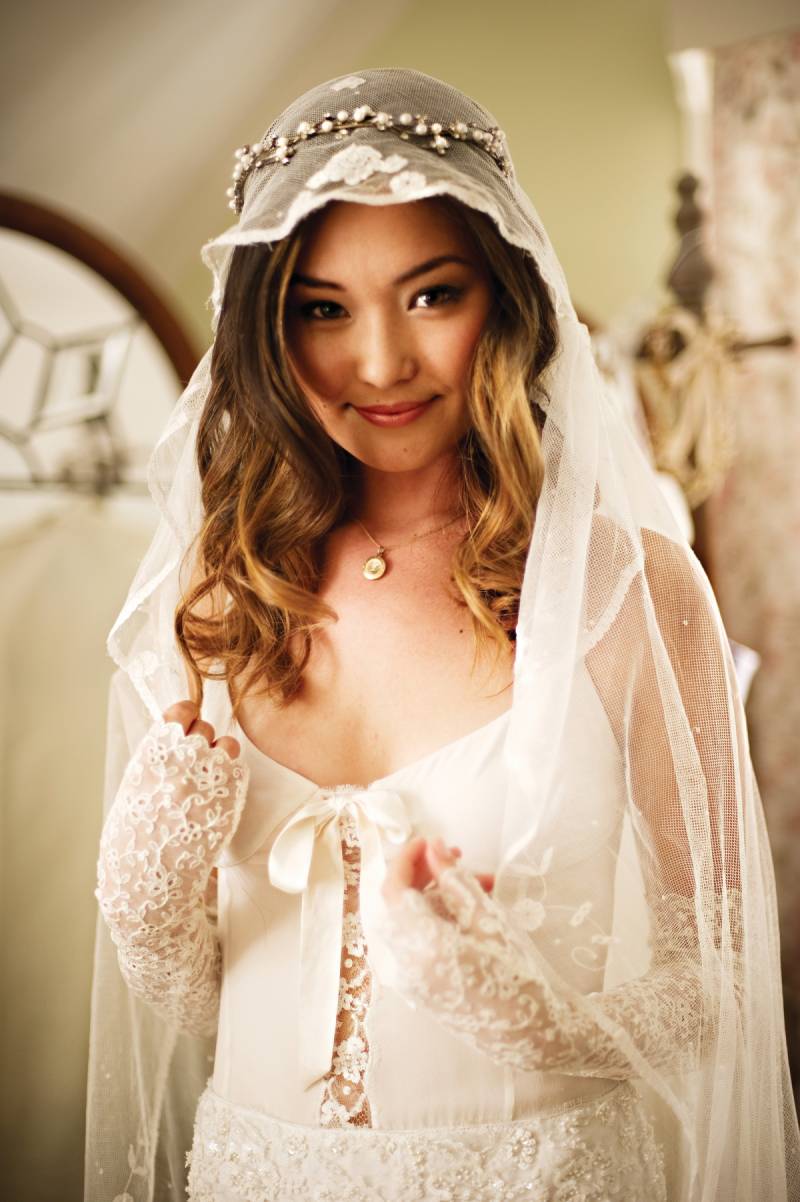 A 19th-century cathedral veil, fingerless lace gloves and champagne-hued Badgley Mischka heels completed the bride's finery. "I can't tell you how much that veil means to me," Tani says. "Not because it's simply gorgeous or because I wore it on my wedding day, but because it was a gift from my mother."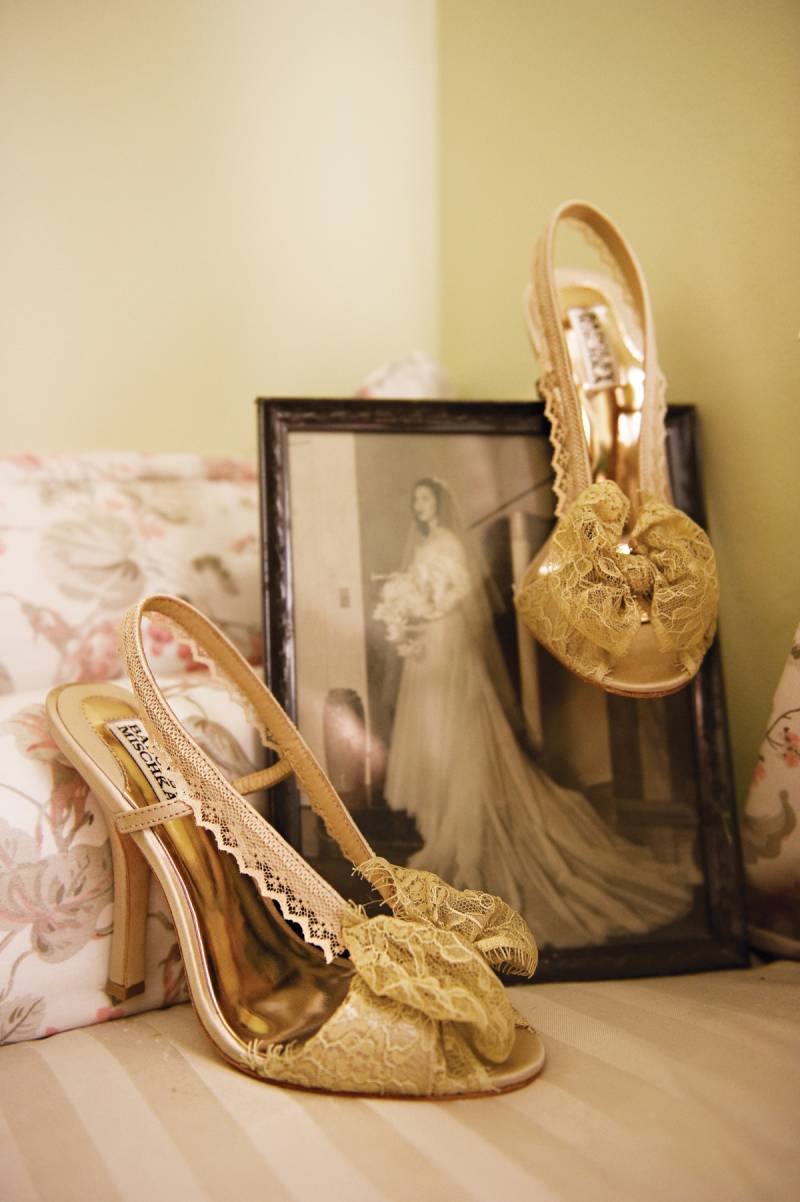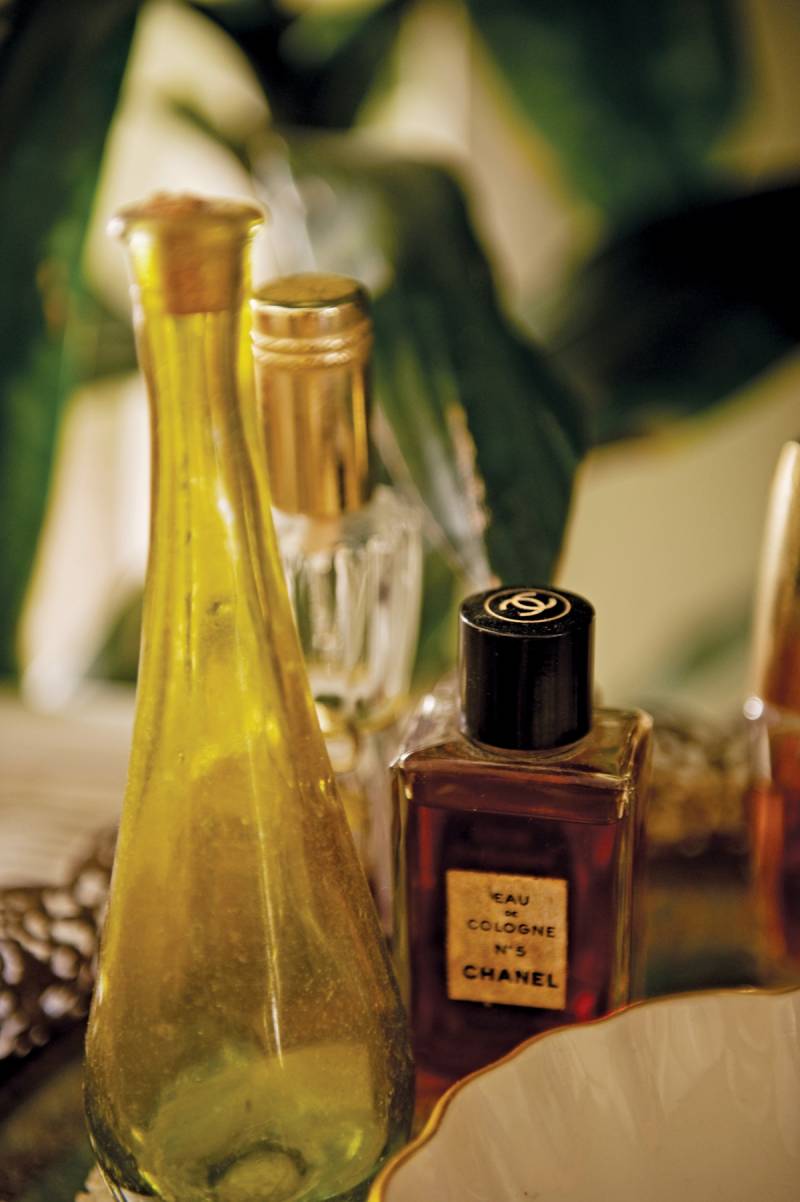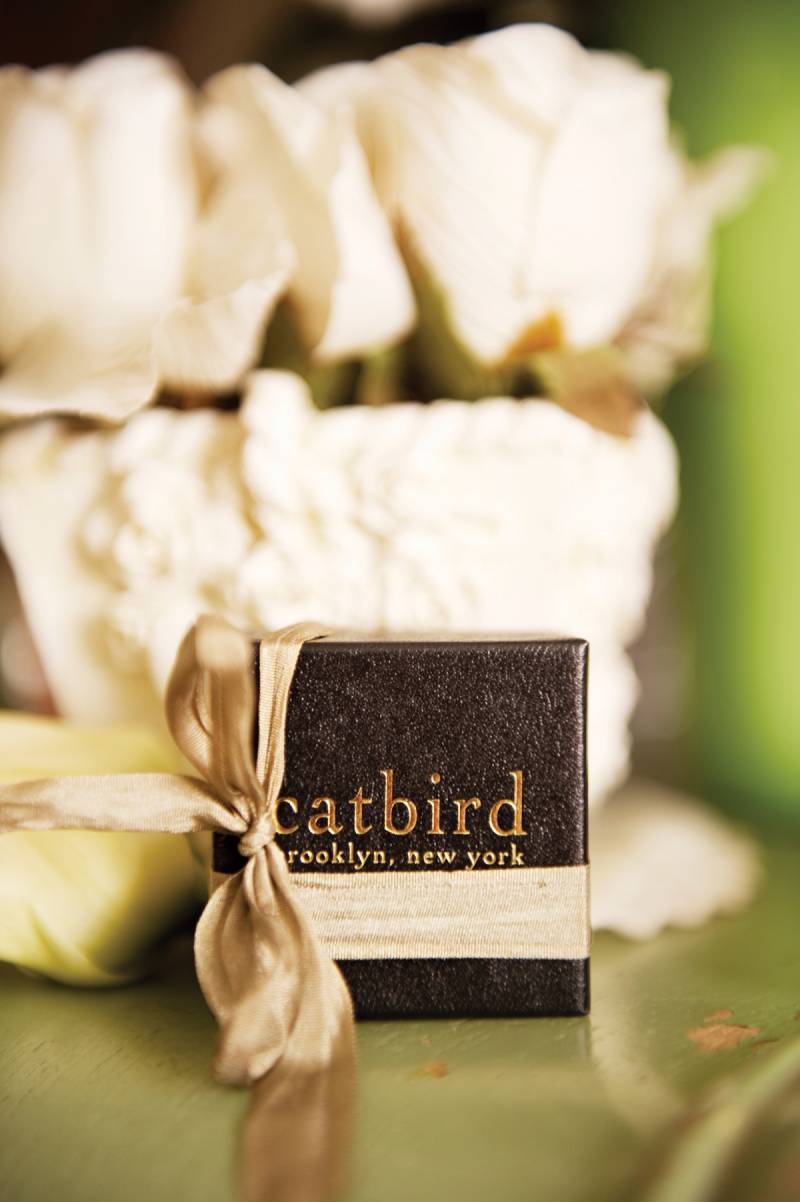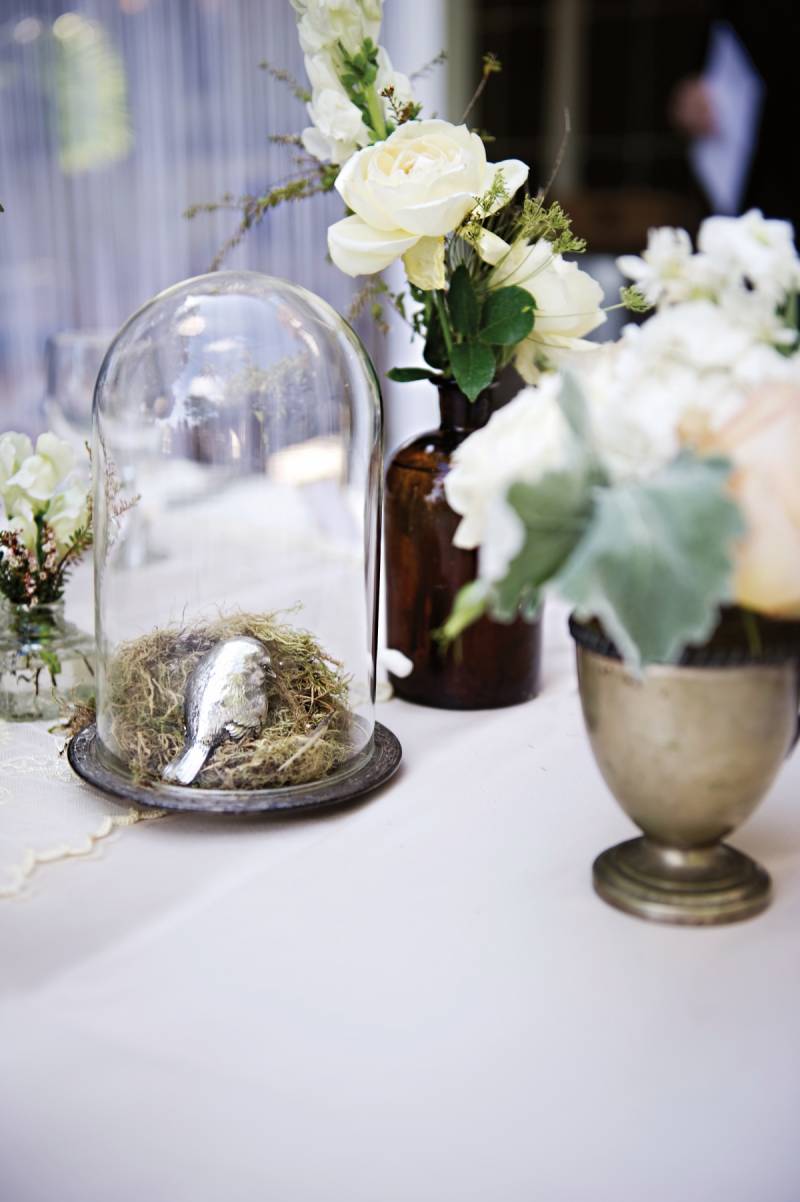 The sweethearts called on wedding coordinators Nancy Bernal and Al Waterson to realize their vision for the day. Holding the professional titles of singer, model and actress, Tani has been creatively involved in fashion shows, set design and photo shoots for some of the most exciting talents around. She was not daunted by the production of her own wedding, but rather exhilarated by the prospect of artistic expression. The bride imagined an enchanting scene reminiscent of A Midsummer Night's Dream where fantasy and whimsy meet classic elegance. "We wanted an antique-filled, magical forest scene painted in classic hues of gold, cream, sea foam blue, silver and blush pink," says the bride. The couple spent their weekends scouring countless antique shops and vintage boutiques in Portland, amassing a collection of bell jars, glass vessels and oil lamps. "It was by the grace of God that we were able to get to Hawaii without one fragile thing out of place," Tani says.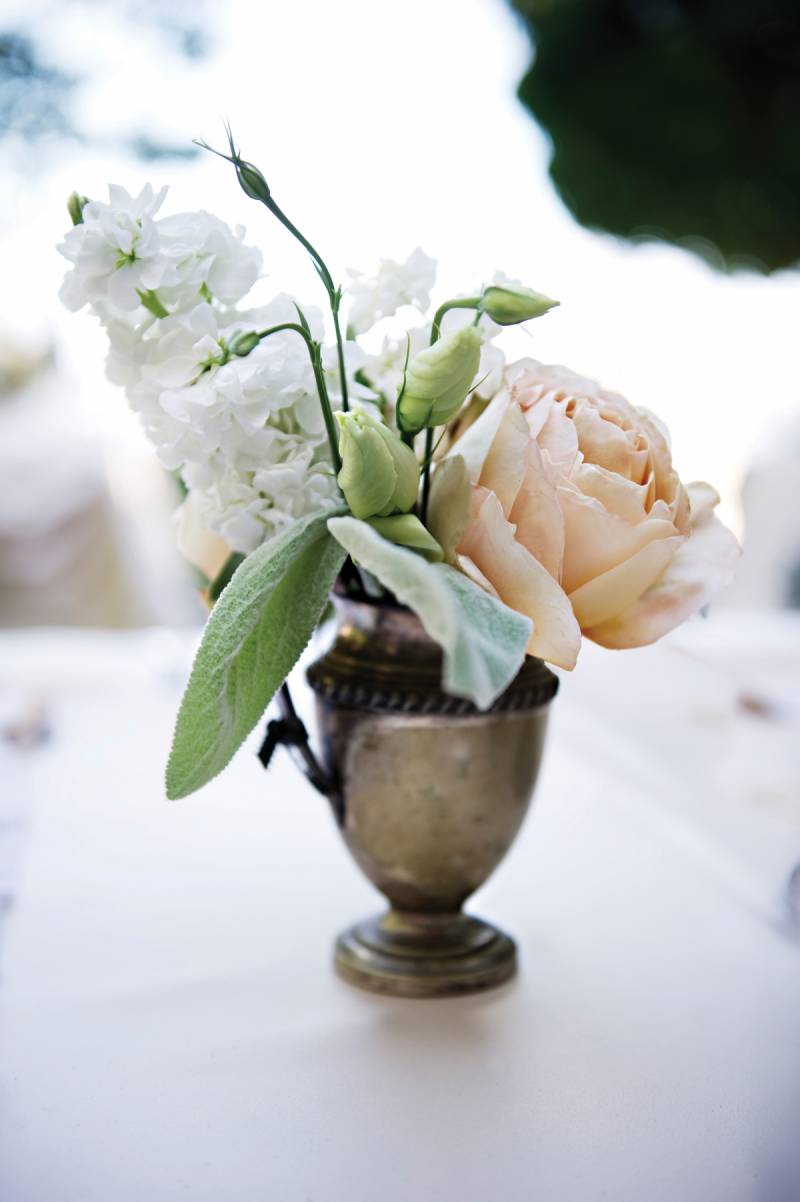 A row of bridesmaids wearing a spectrum of soft pastel dresses stood beneath chandeliers made of ribbon and a gorgeous canopy of flowers created by Debbie Hemingway of Designs by Hemingway.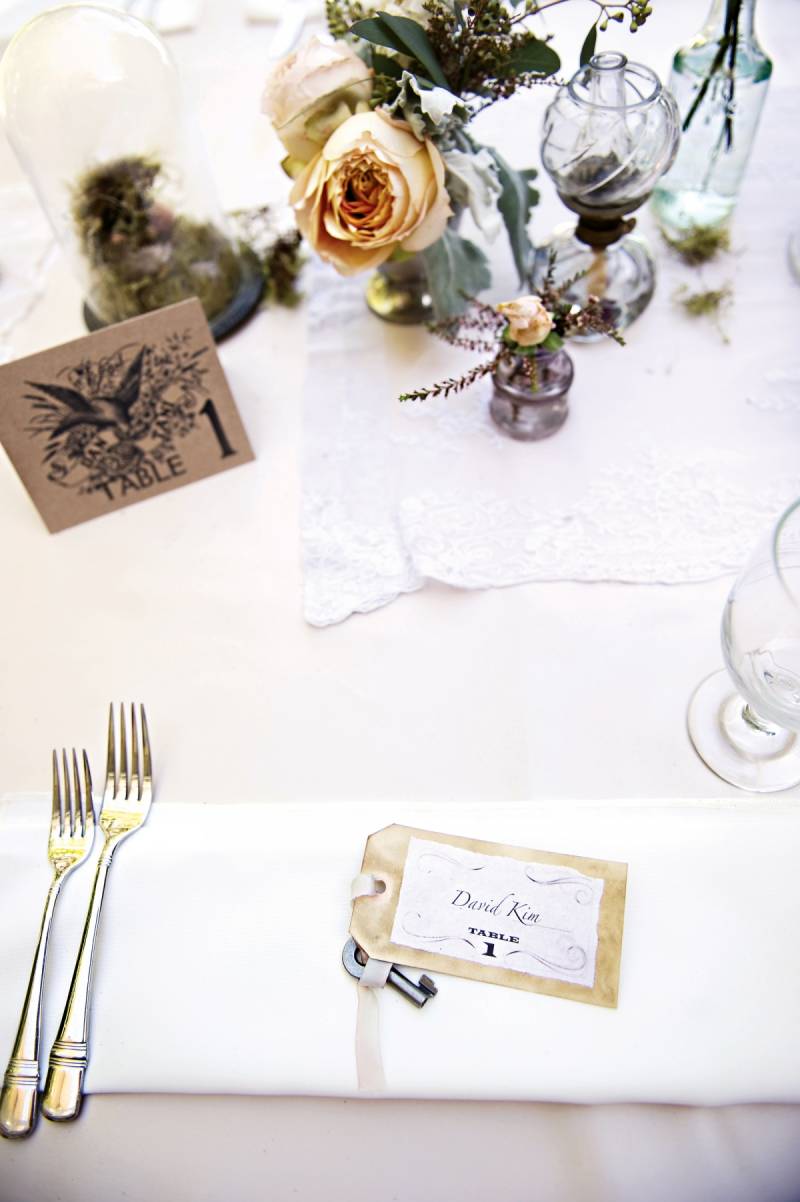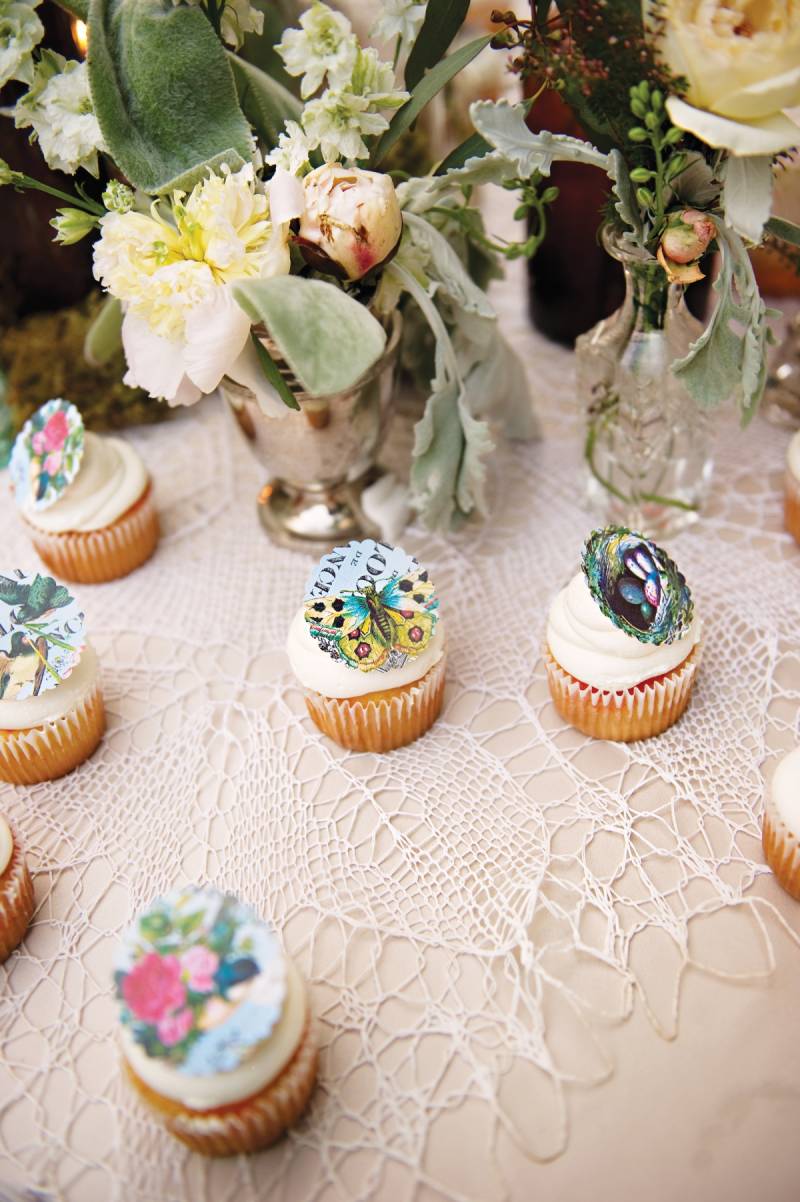 After the touching ceremony, party-goers took to their seats to enjoy an incredible spread of locally-sourced, organic cuisine by chefs Bryzane Lagmay and Cynthia Castro of Blanc Catering. It was a wonderful heartfelt celebration that perfectly reflected the couple's shared sensibilities. "Sooz and Linda from The Bayer Estate made our wedding dreams come true," says the bride. "They are two of the most generous and accommodating women and without their kindness and patience, our wedding wouldn't have been the same." It was a true midsummer night's dream.