Nestled in the warmer climate of the Santa Ynez Valley, Gainey Vineyard is named for the 1,800-acre ranch that has been the Gainey family home for nearly half a century. Located in the heart of Santa Barbara's Wine Country, the ranch is surrounded by 85 acres of endless vineyards, verdant hills and gracious oaks. The site is enchanting when the fog rolls in, enveloping the undulating landscape in a fine mist. Lorraine and Raymond could envision their wedding under the beautiful old California oaks, with a mind-bending view of the surrounding mountains and vineyards as a backdrop.
On June 13, 2009 family and friends gathered under the ancient oak trees to witness the wedding of Raymond and Lorraine. The bride's desire for "romantic California chic" prevailed, with an extravagant carpet of fuchsia rose petals to mark the aisle.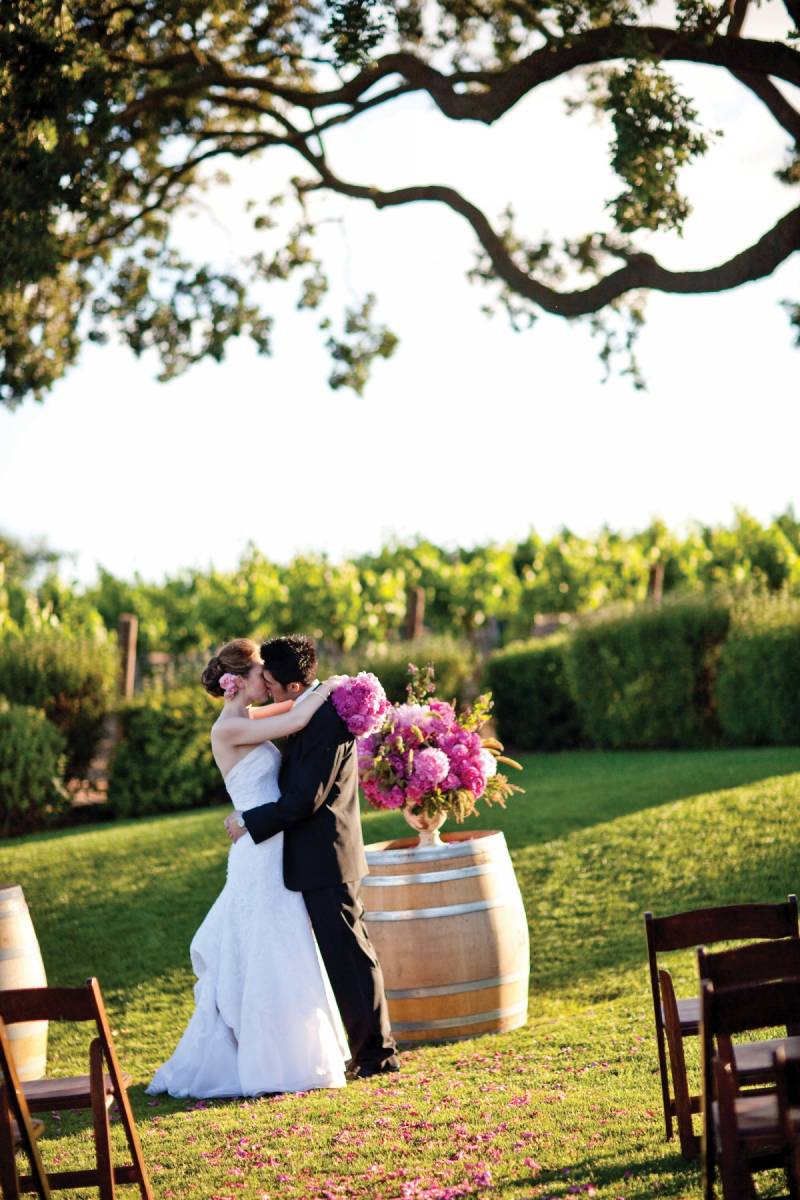 Rustic wine barrels and tall glass candlelit lanterns were brought to life with hundreds of scattered pink rose petals.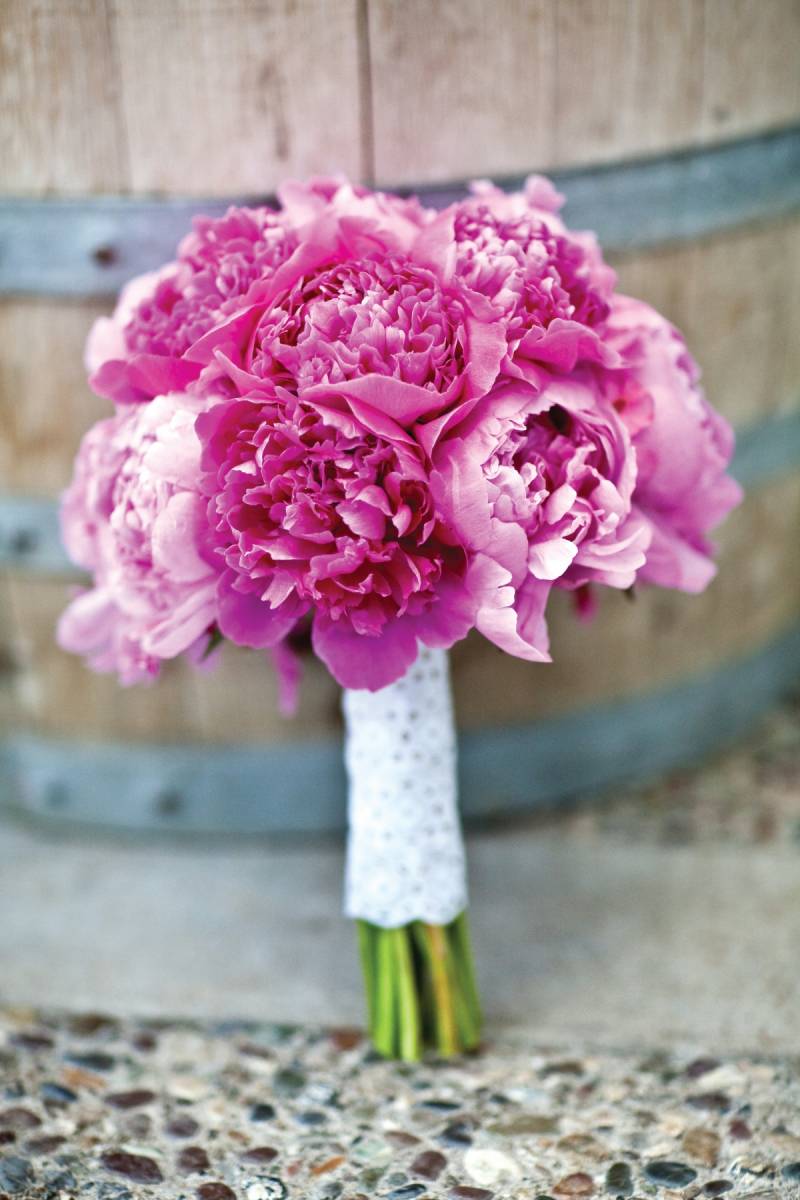 The bride selected lush pink peonies for her bouquet, the stems of which were wrapped in lace fabric that her mother had saved after handsewing her own wedding dress twenty-five years earlier.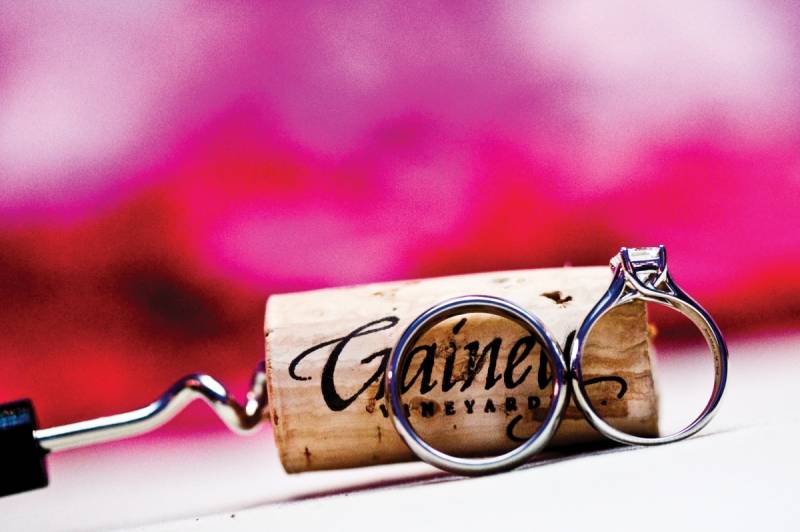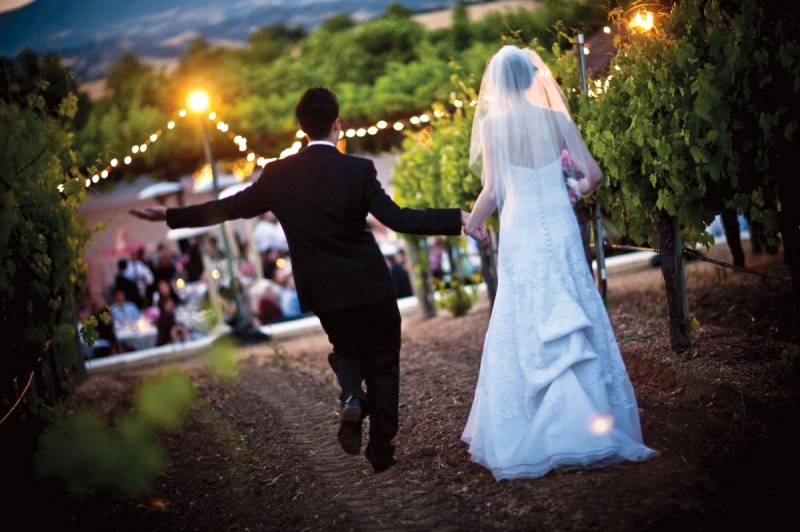 She donned light pink roses in her hair in contrast to her white re-embroidered Alençon lace gown. Triple-tier silk organza outlined the delicate bodice and hemline of the strapless gown by Christos. The overall effect was positively ravishing.
Raymond showed his panache in a two-button Hugo Boss tuxedo with a silk tie in blush pink, while his groomsmen dressed in champagne ties and vests under black tuxedos.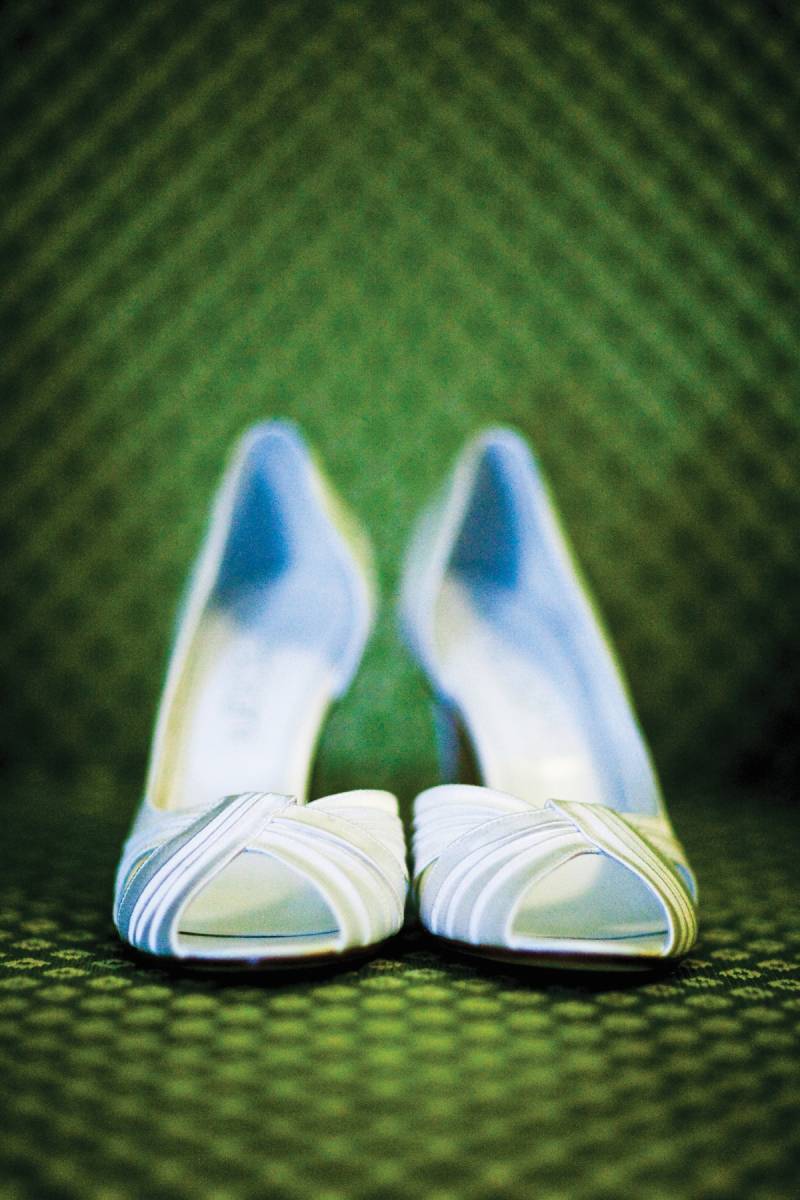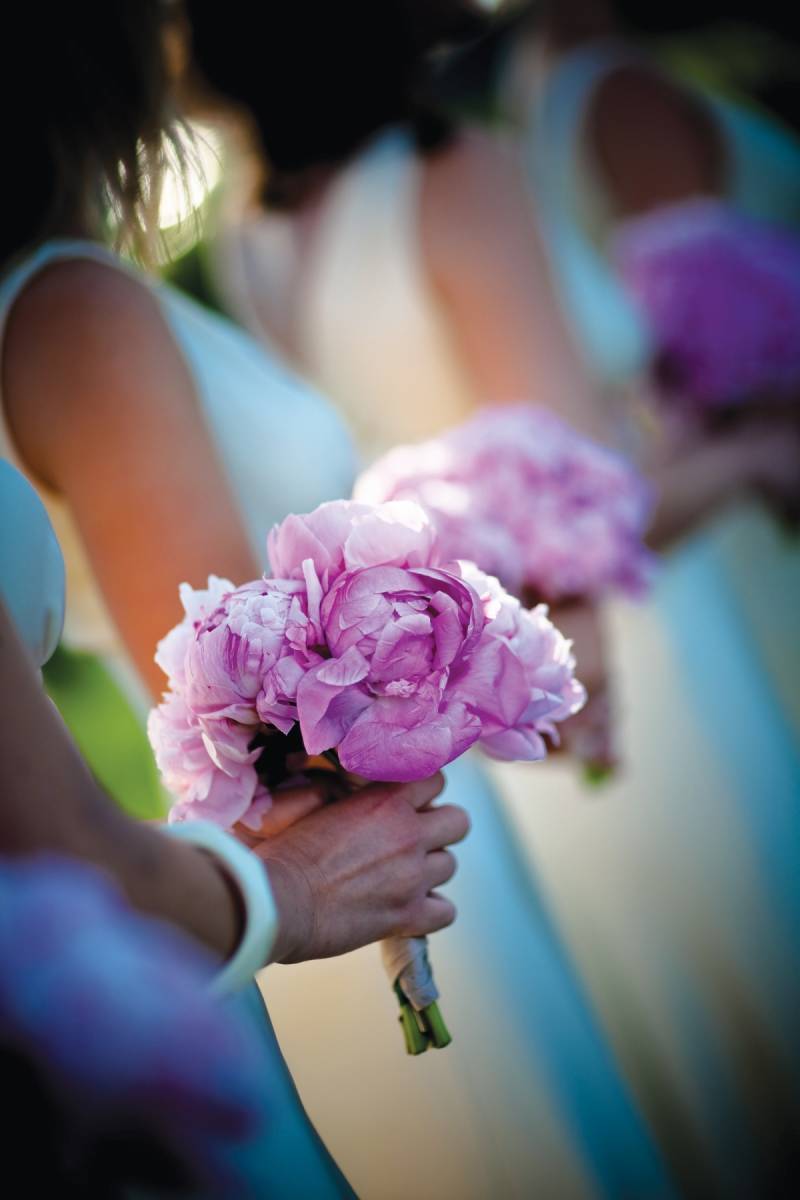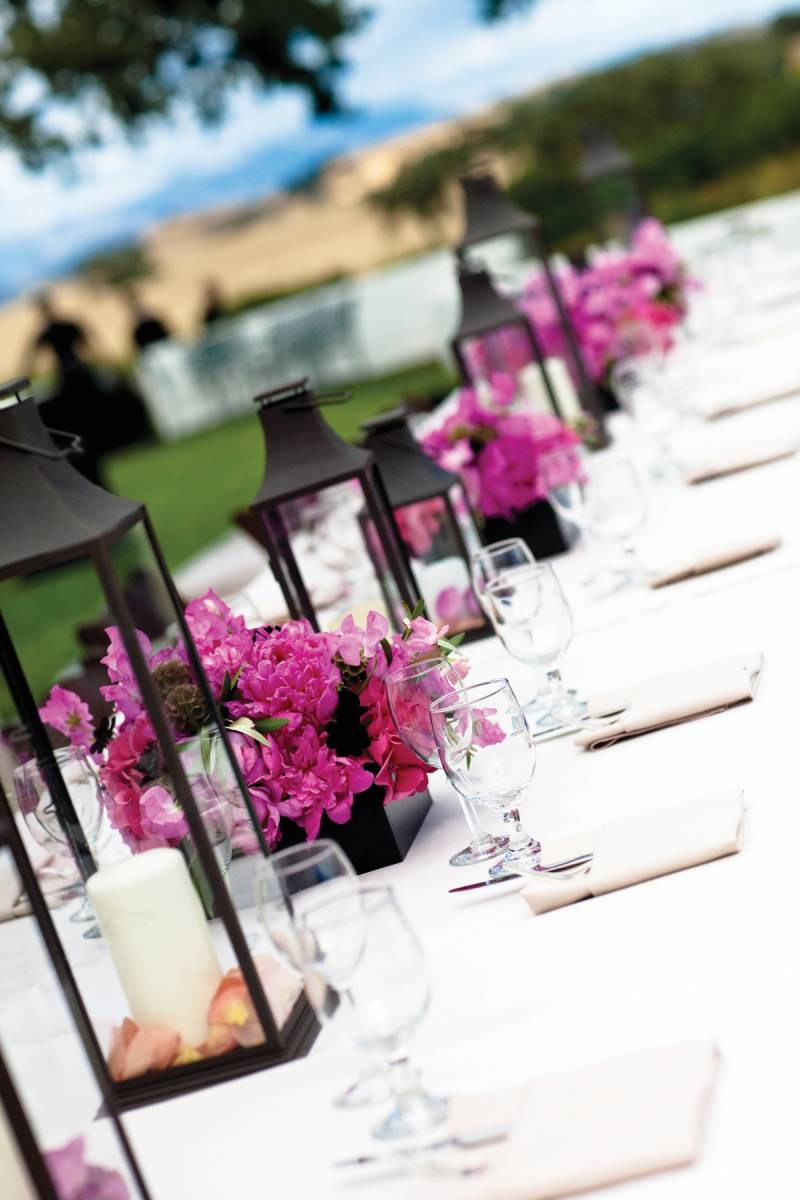 The reception commenced in the vineyard picnic area, with guest tables set under a canopy of white fairy lights. Event designer Jill La Fleur left no detail to chance. Tables were bedecked with low wooden boxes of blush pink garden roses and lavish hydrangea flowers arranged by florist Camille Panzarello of Modern Day Design. Lorraine's palette of champagne and pink with chocolate brown undertones worked seamlessly against the bucolic landscape.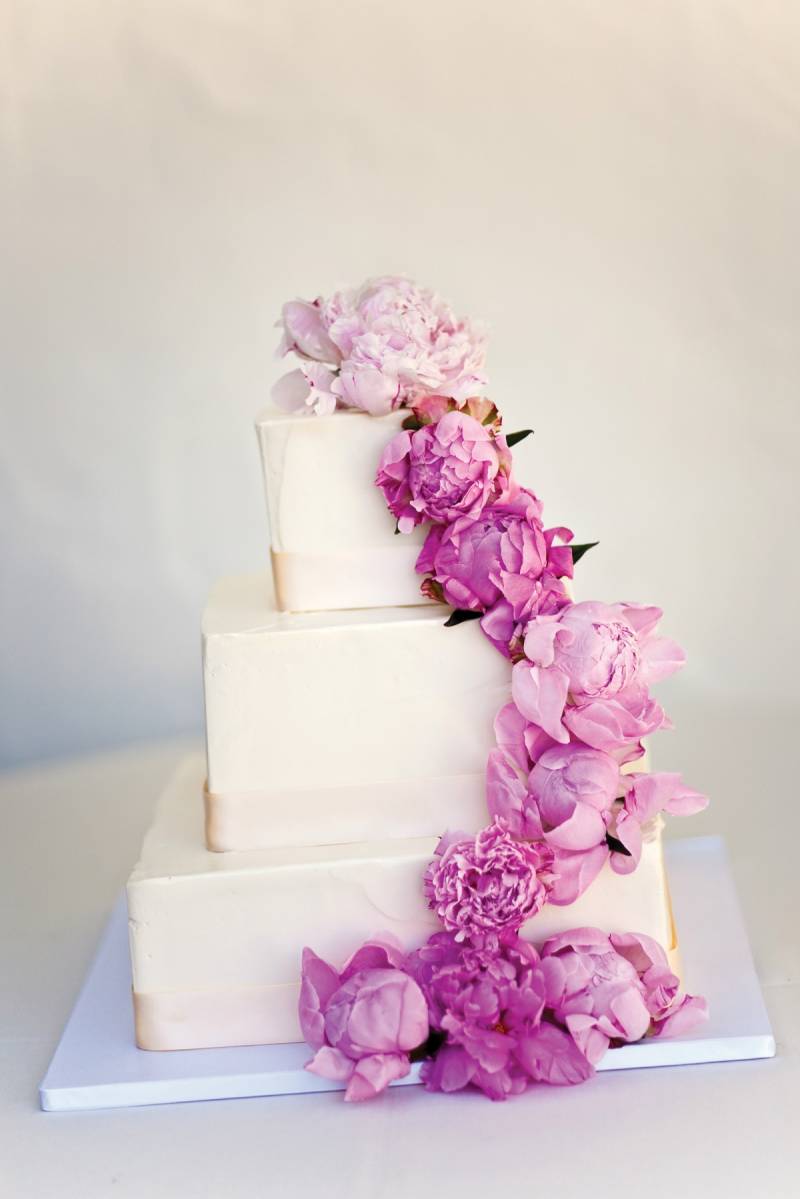 A square, three-tiered cake married the couple's modern aesthetic and the country surroundings, with a cascade of brilliant peonies set against smooth white icing.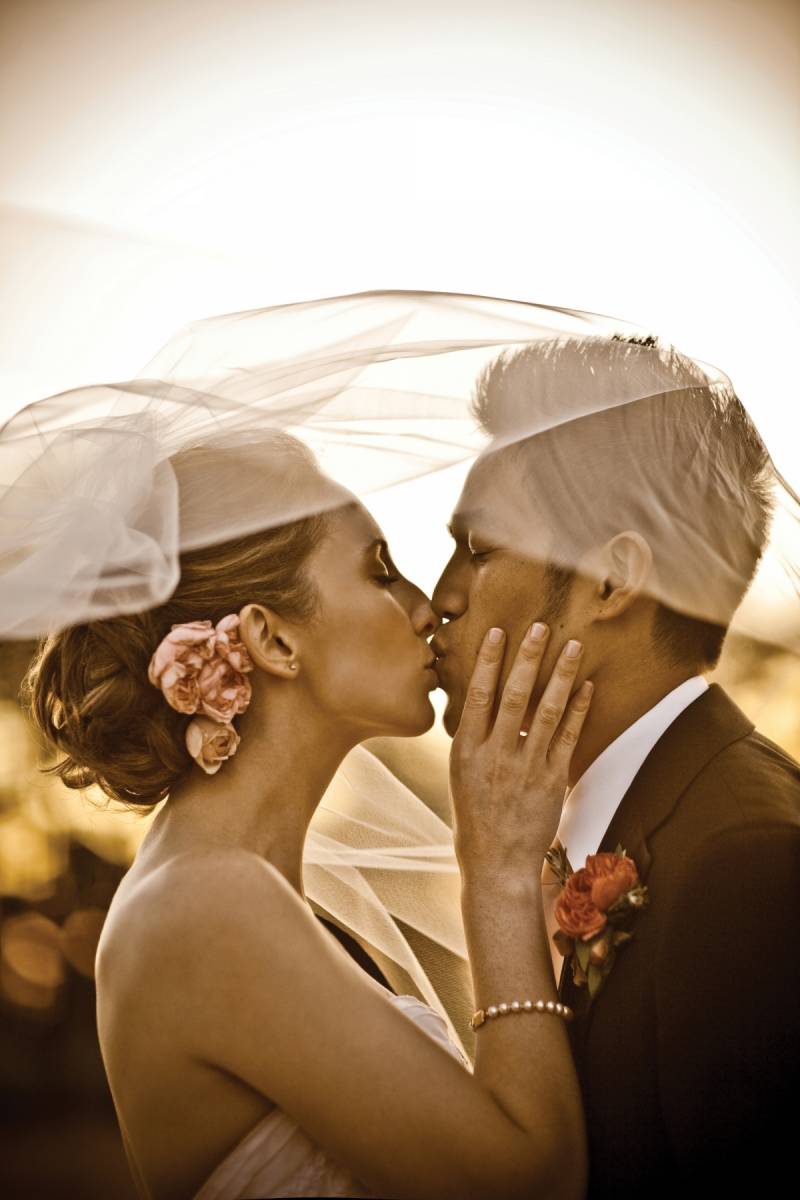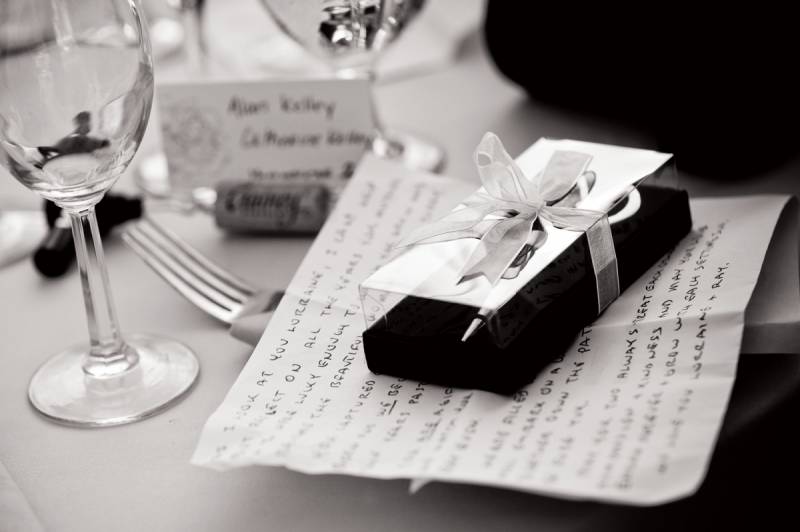 Guests received thoughtful parting gifts of heart-shaped wine stoppers and Gainey corkscrews, which were placed upon the festive tables. The seating cards were neatly handwritten and perched upon corks in keeping with the venue.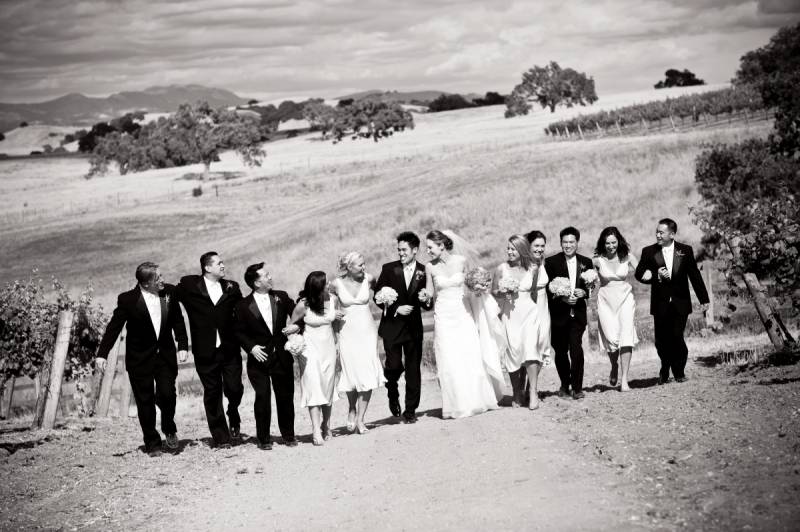 The bridesmaids wore pretty J Crew dresses in the same classic golden hue.