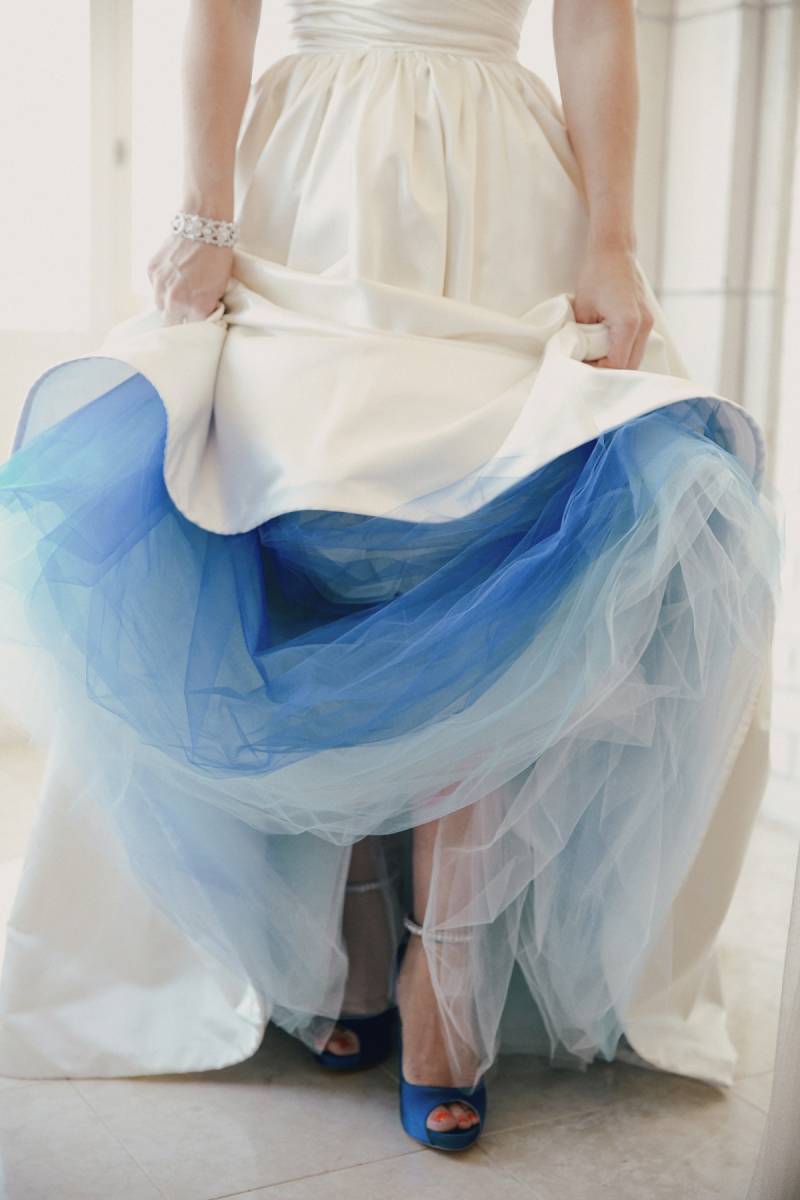 Although Stefanie had no idea when she would get engaged, she did know where she and her future husband would tie the knot: San Francisco City Hall. A shared love of the place they call home played a big part in Warren and Stefanie's attraction to the stately landmark which merges elements of French, Roman and Greek architectural design. The bride says, "We both love San Francisco and will be here forever. I had my heart set on City Hall. We want our kids to know that is where we were married." In a fortuitous turn, Stefanie's dream venue had an open Saturday on the calendar during Labor Day weekend. The catch? The couple's ceremony would take place at 10 o'clock in the morning. It turns out, Stefanie and Warren really liked the idea of hosting a daytime wedding. "Our reception venue, St. Francis Yacht Club, was right on the waterfront so our guests could enjoy the views," the bride says. The two wasted no time getting plans underway, enlisting the expertise of designer and coordinator Joyce Scardina Becker of Events of Distinction. Photography was of utmost importance to the bride. "I came across Stephanie Williams' work and knew she was the one. I wanted to just relax and know that I was in great hands."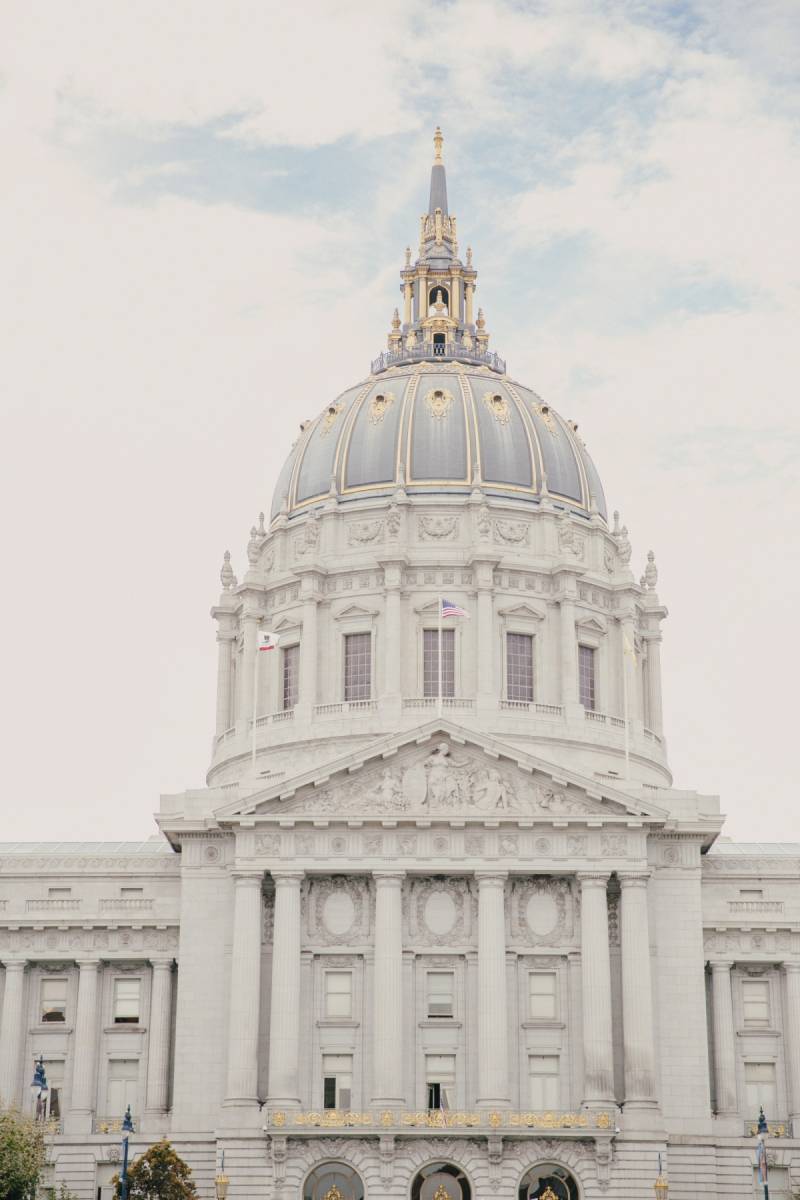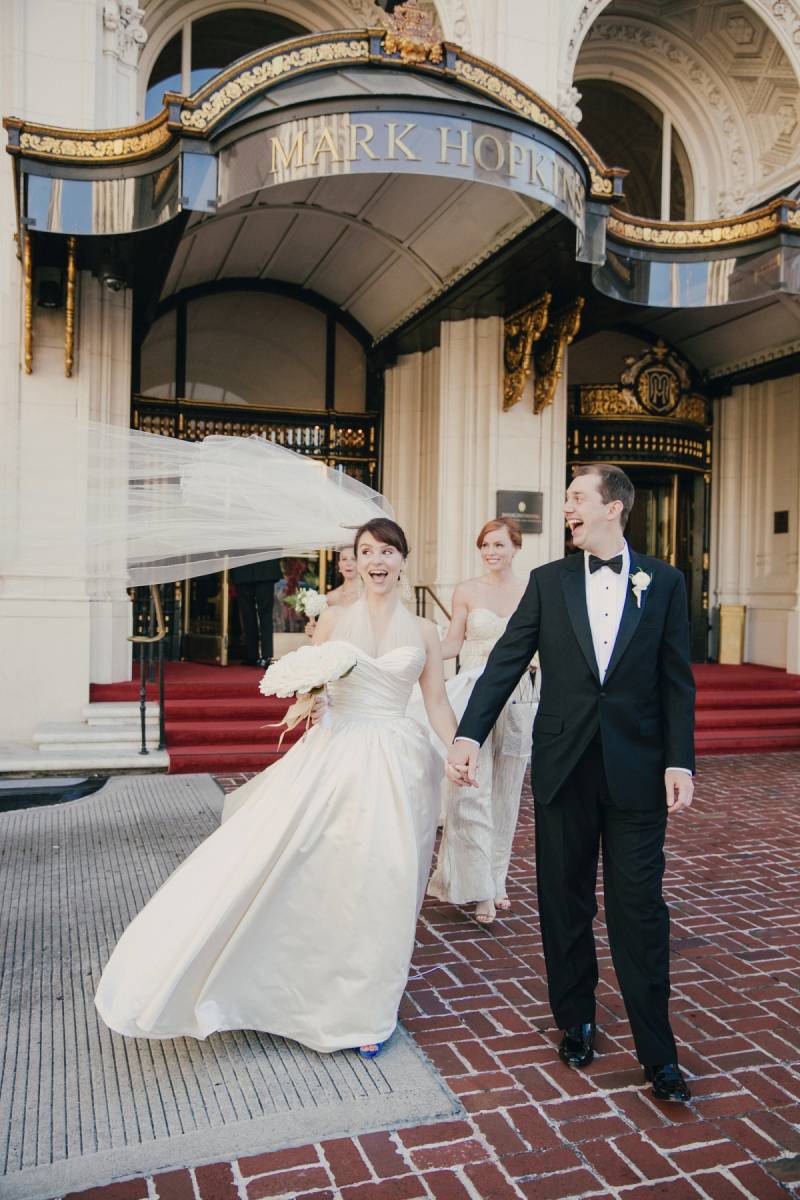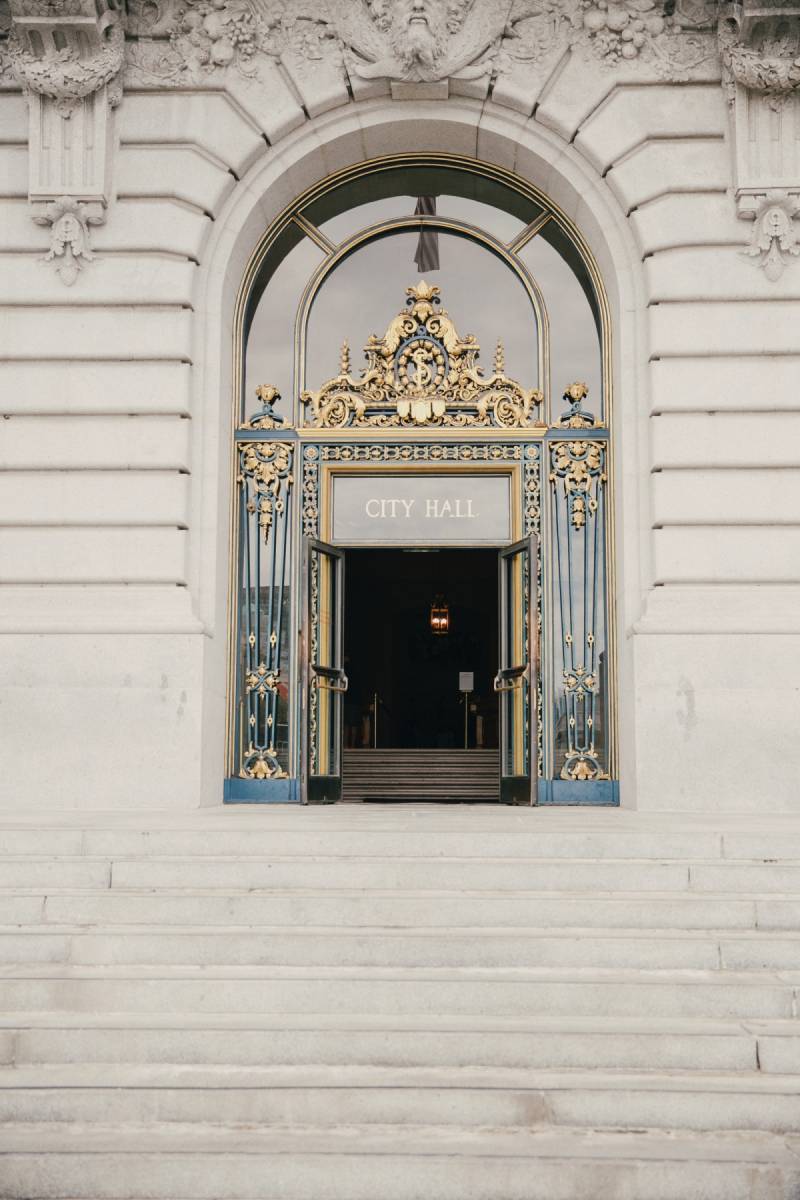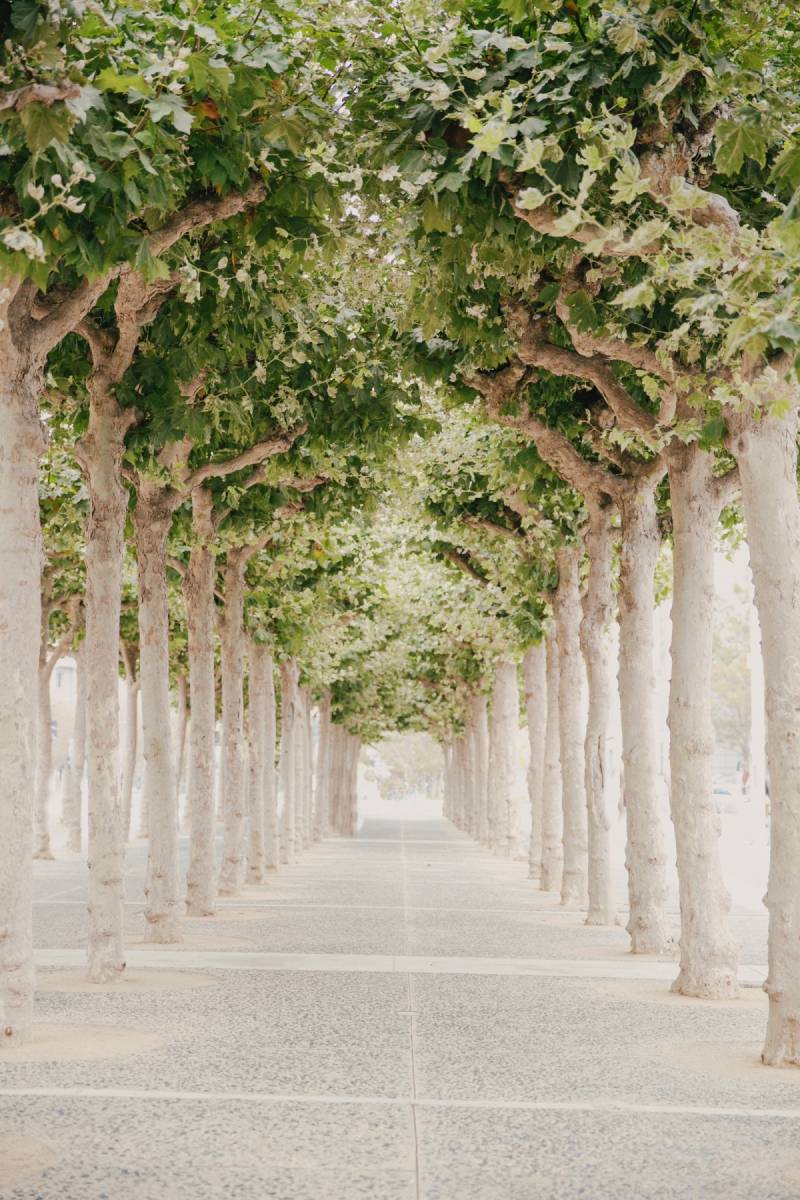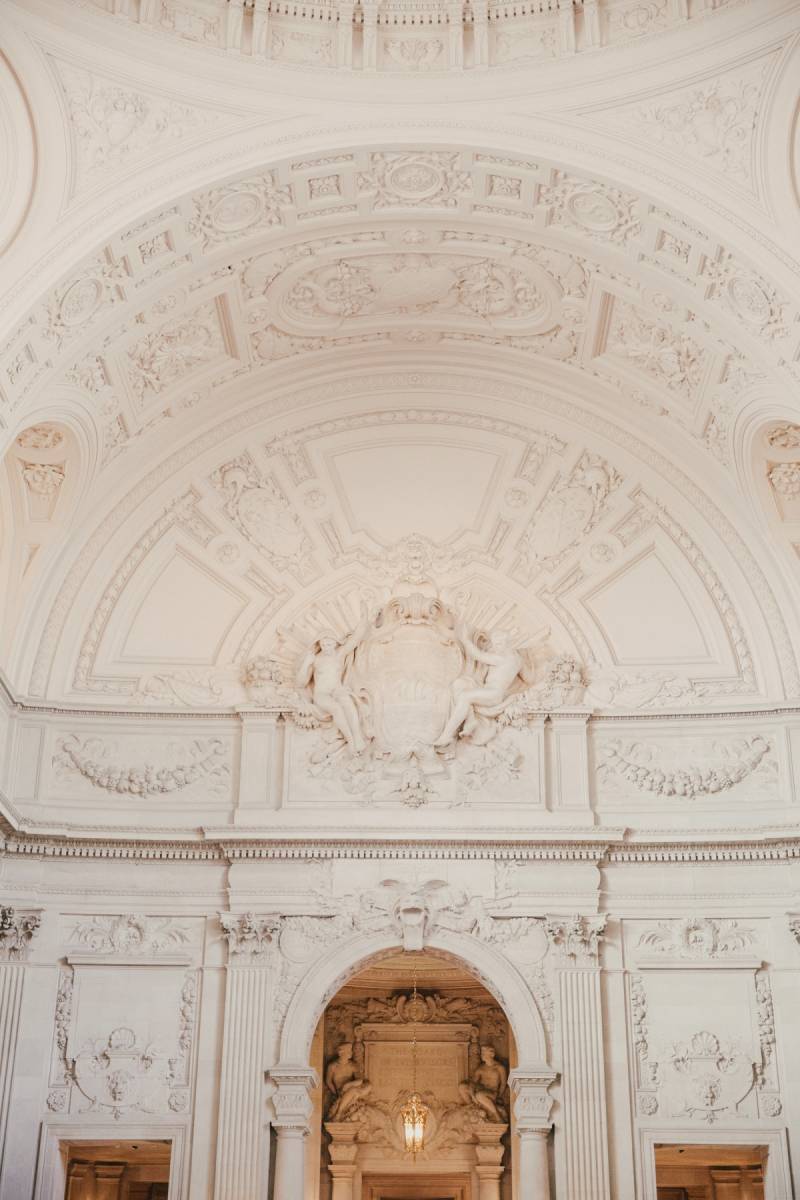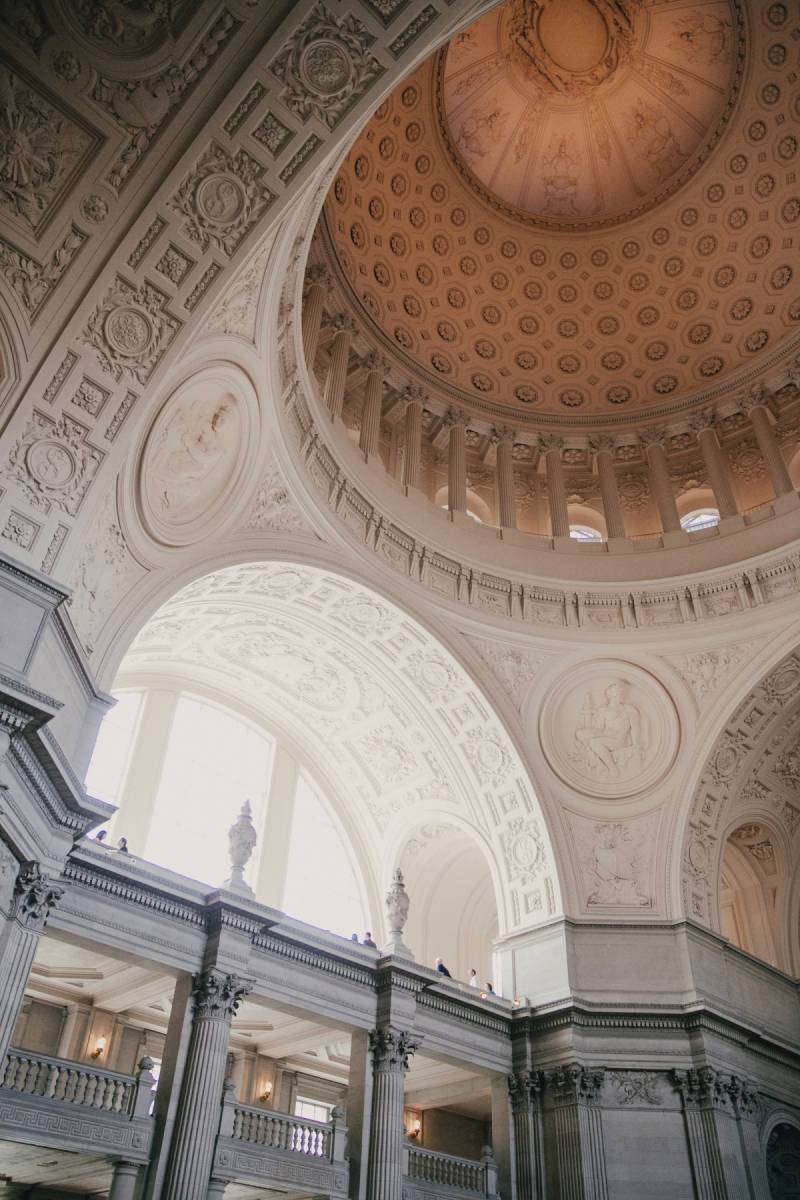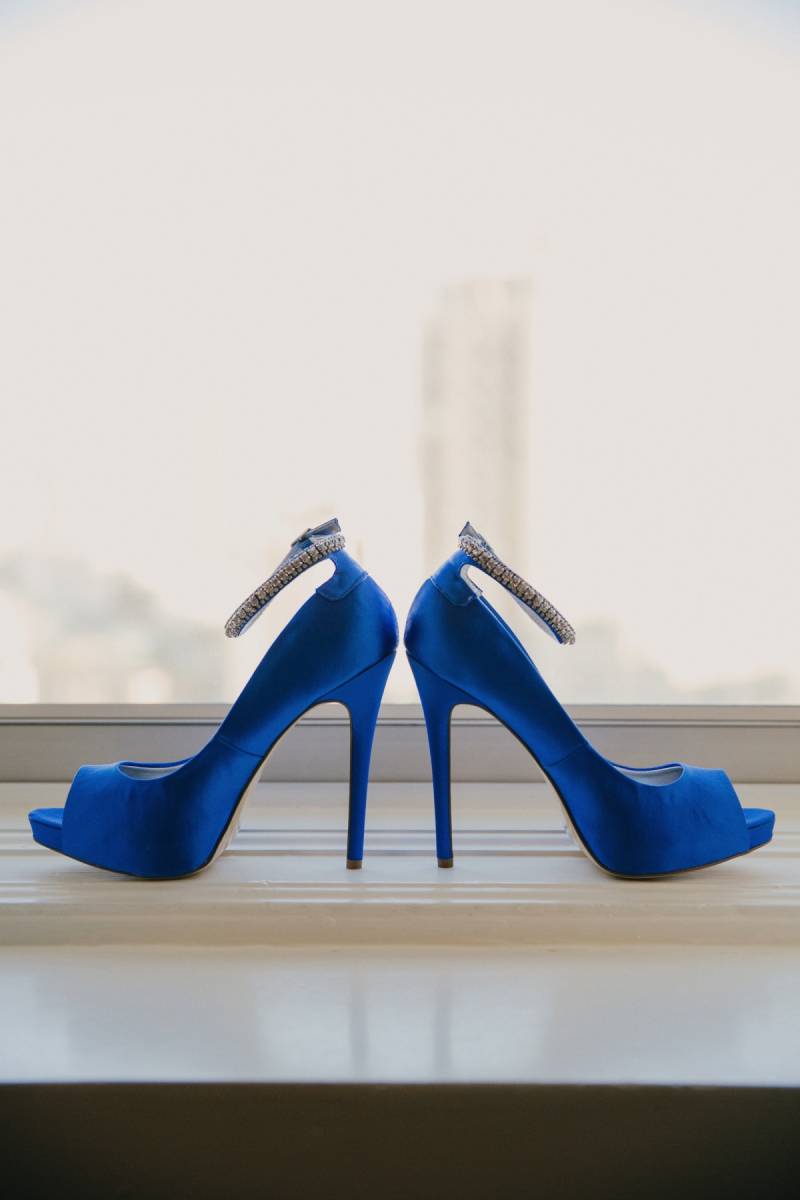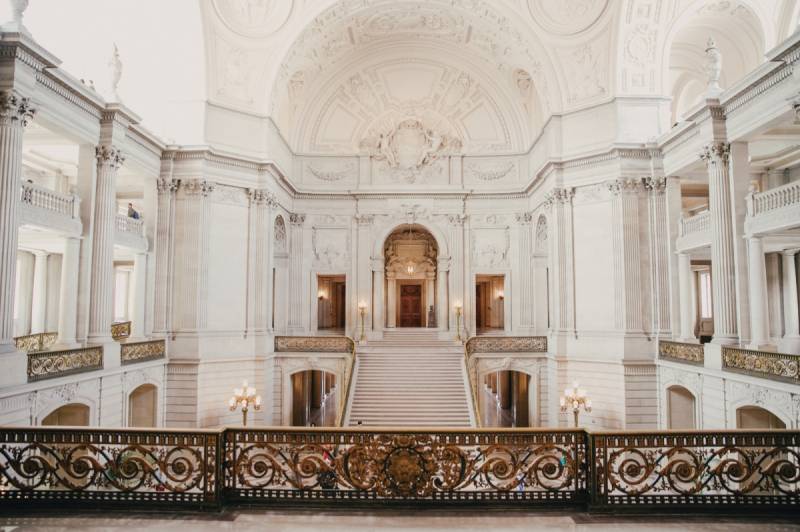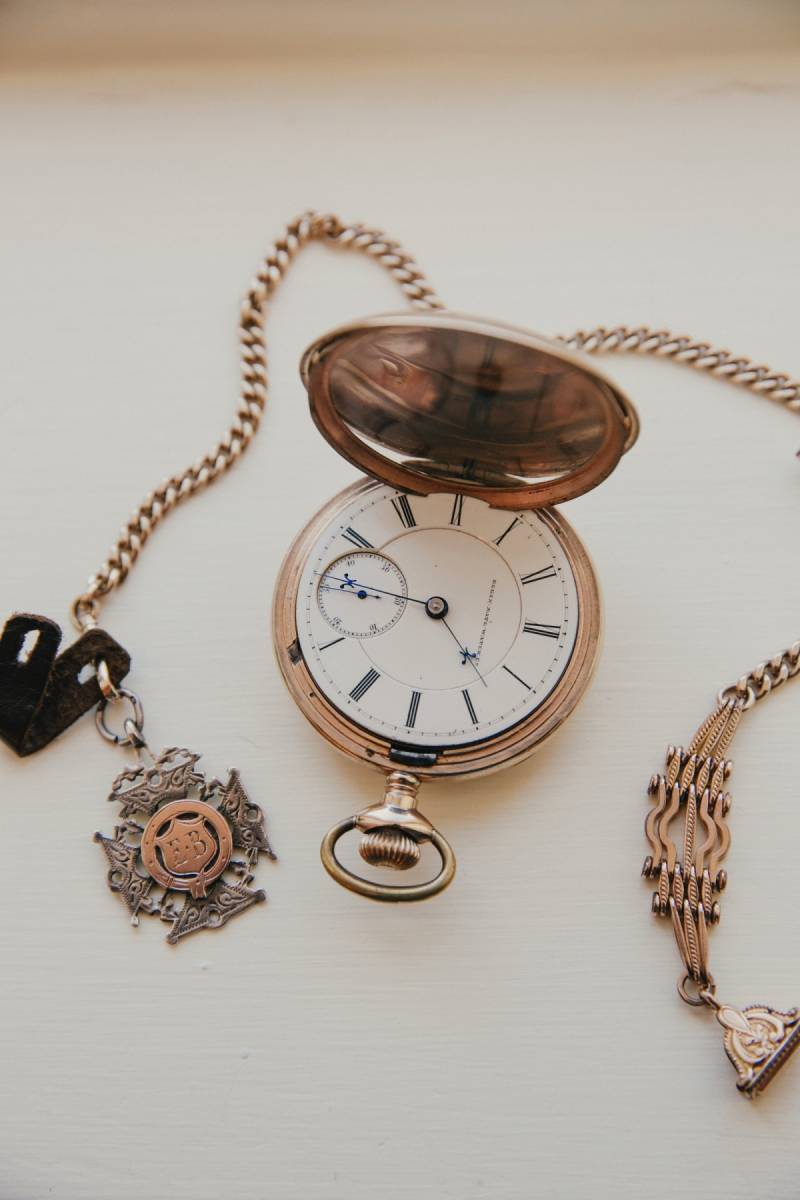 The bride appeared in a once-in-a-lifetime dress. In one sophisticated sweep, Stefanie's skirt revealed cobalt blue tulle that was handsewn underneath. The imaginative design was inspired by singer Gwen Stefani's ombré John Galliano for Dior wedding dress. "As an alternative to doing color on the whole dress (and possibly ruining it!), we went for an ombré blue tulle underneath," the bride says. "It reminded me of the ocean and added a fun flair." Stefanie carried a beautiful all-white Glamelia bouquet masterfully created by floral designer Michael Daigian of Michael Daigian Design. Individual rose petals were plucked from their stems and wired piece-by-piece to form one stunning, over-sized rose bouquet. In a touching tribute to her late grandfather, Stefanie tied one of his antique pocket watches to the handle of her bouquet. "He used to repair pocket watches as a hobby," she says. "On our wedding day, my grandmother gifted Warren the pocket watch that he used every day and Warren tucked it into his tuxedo."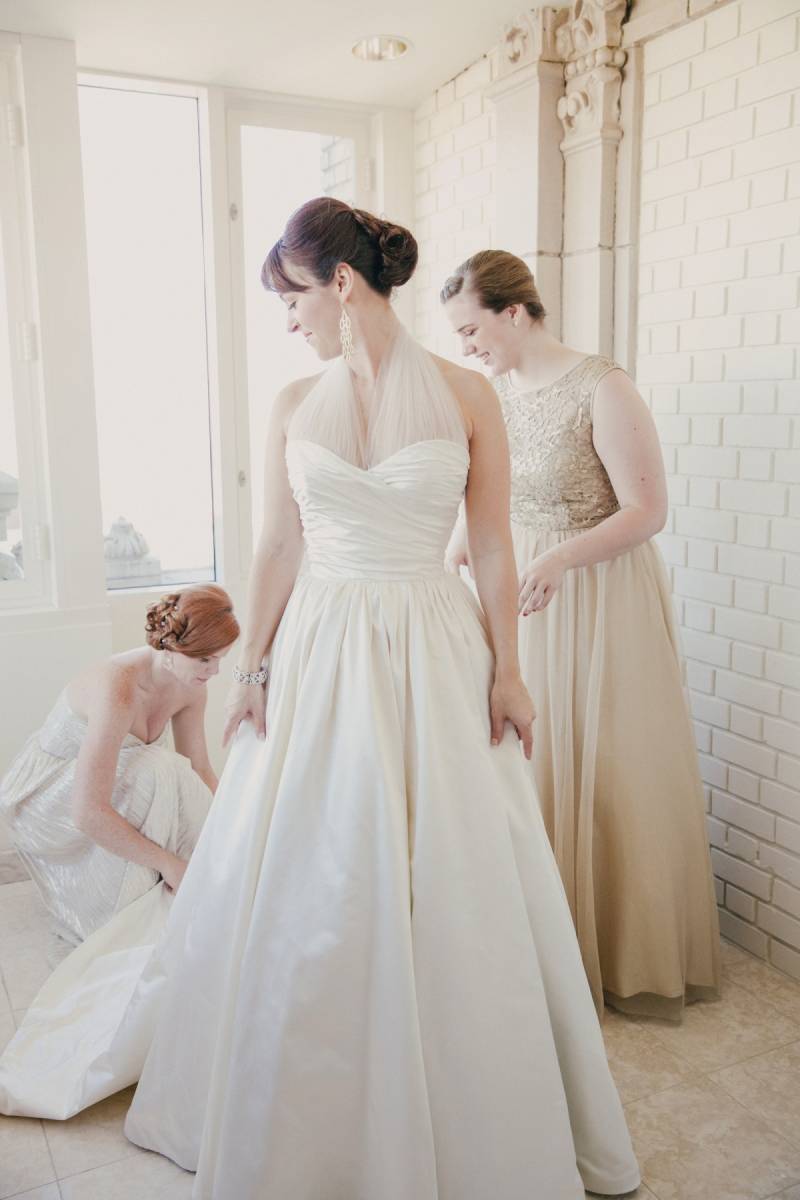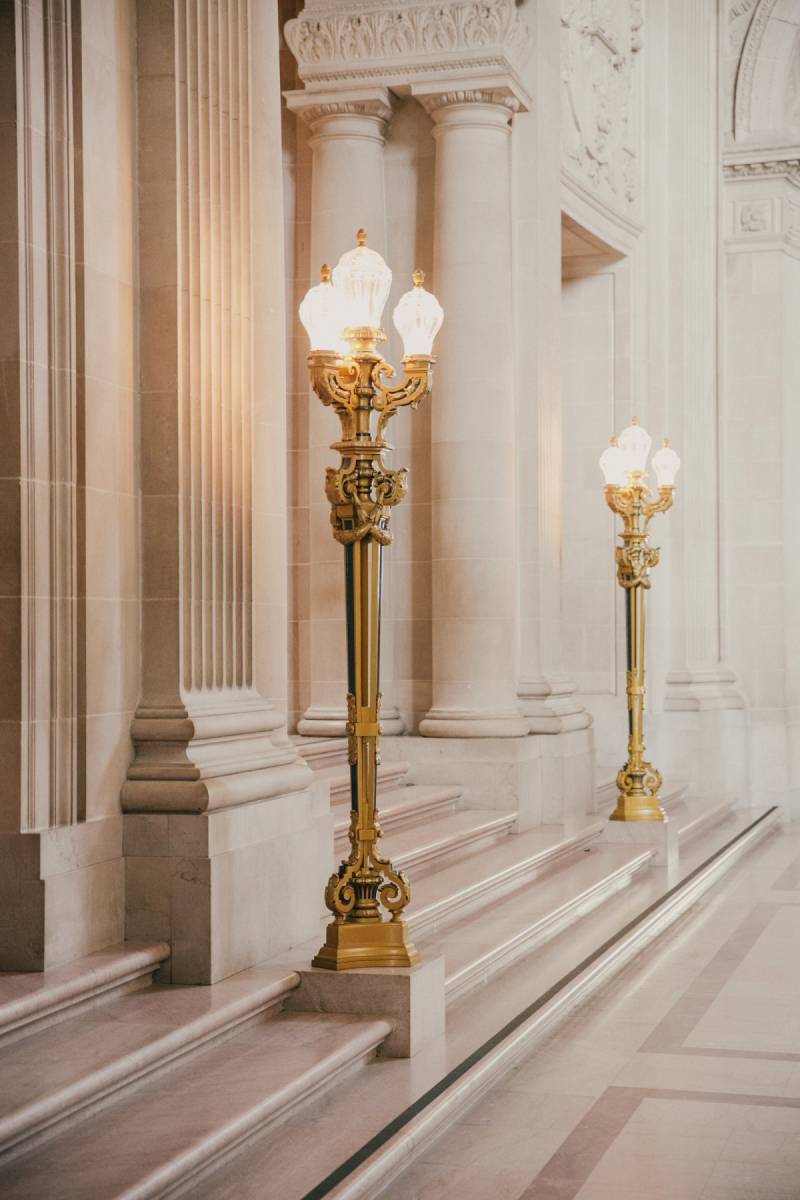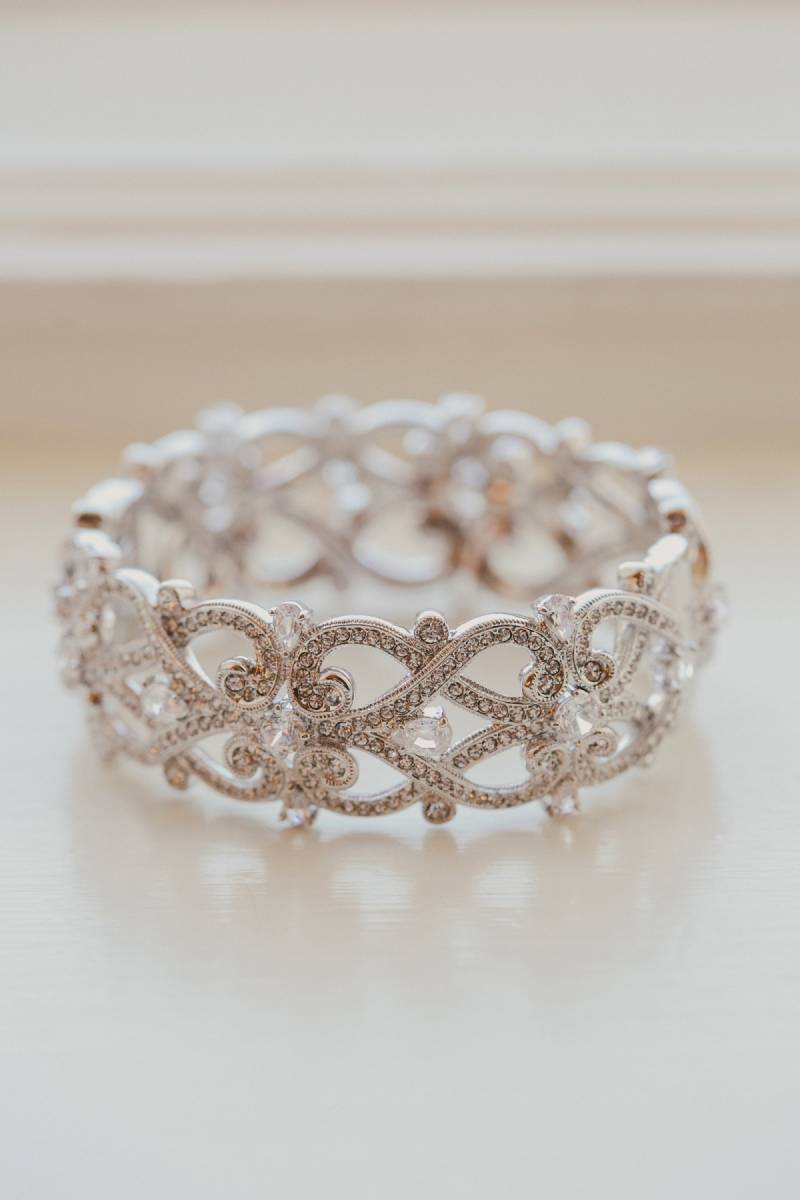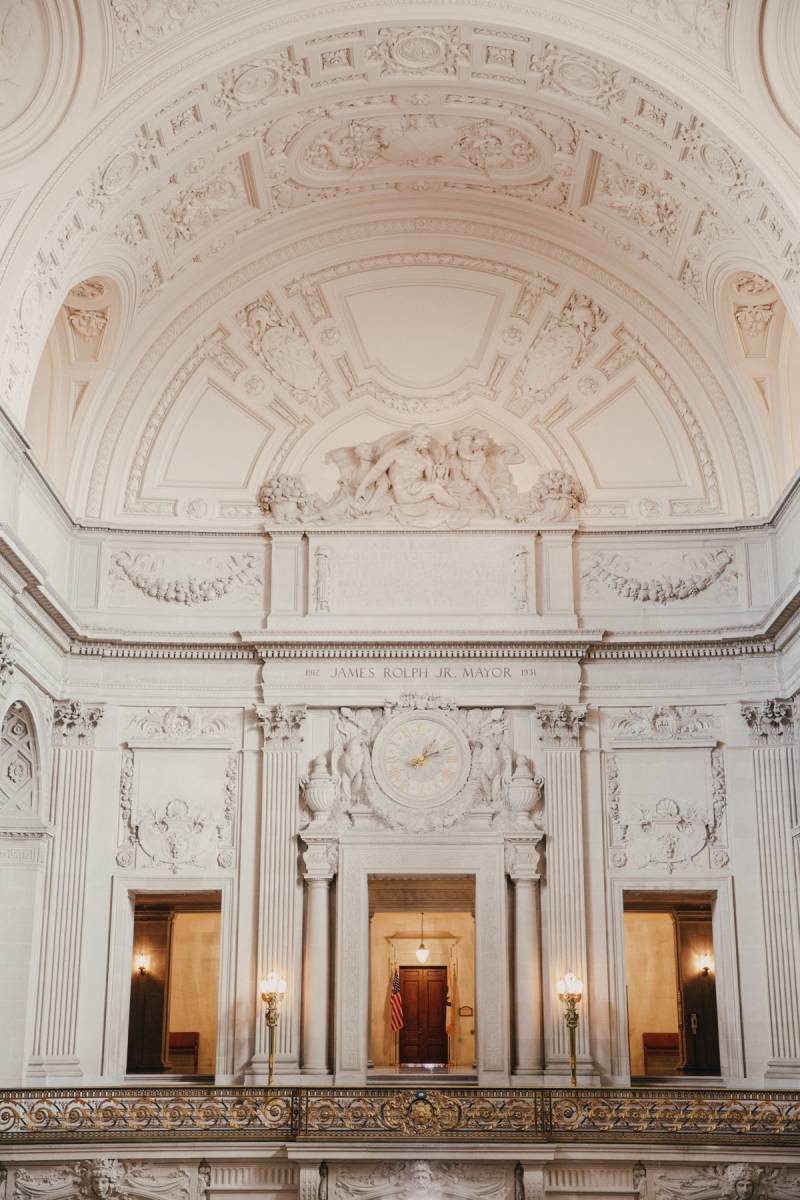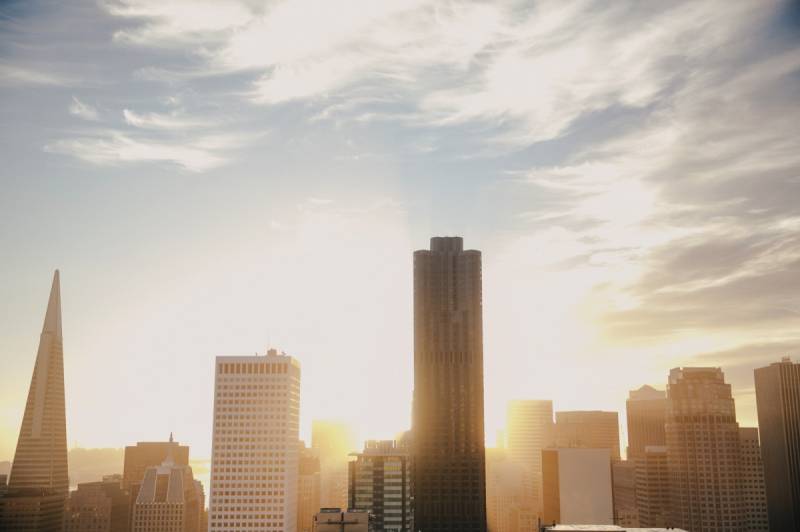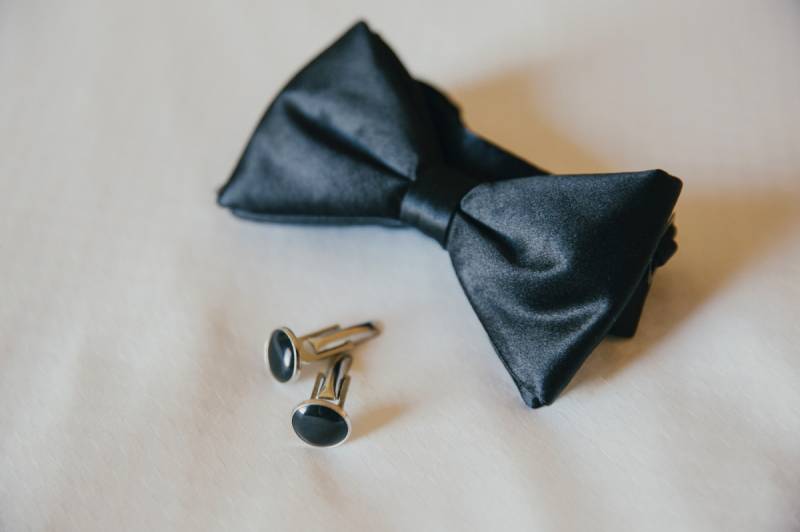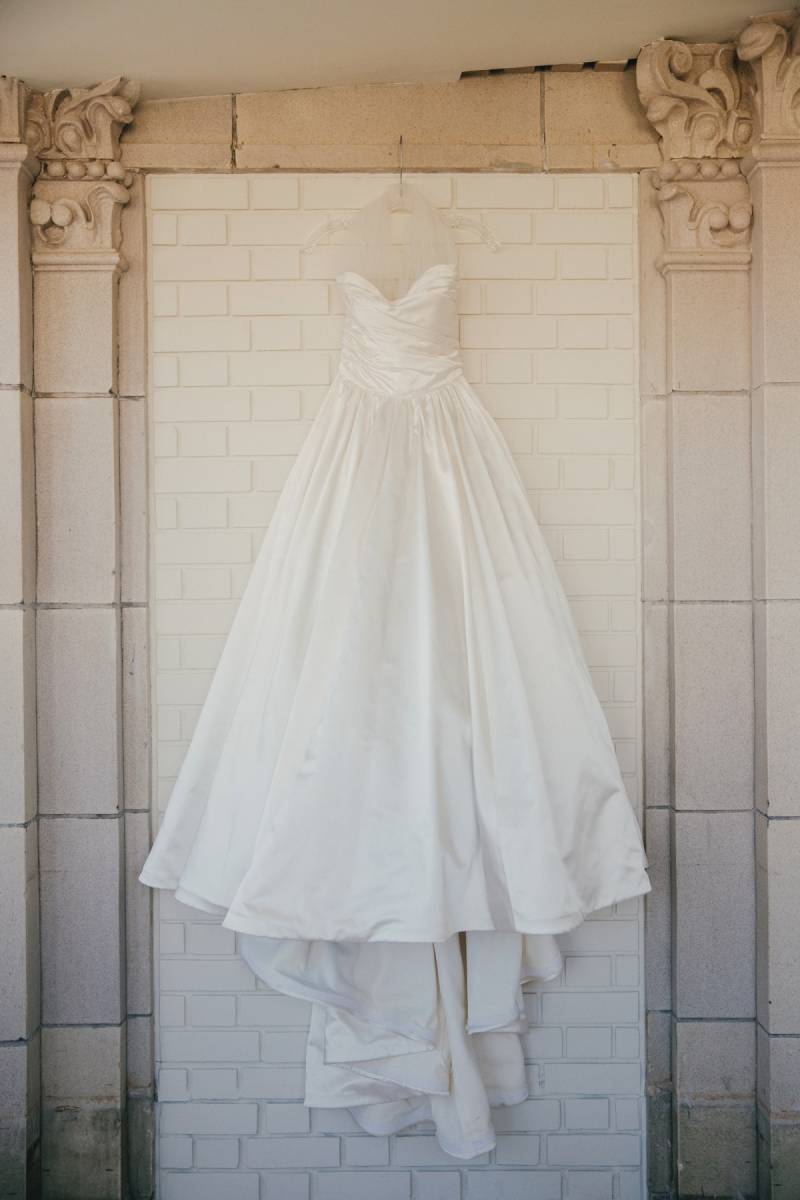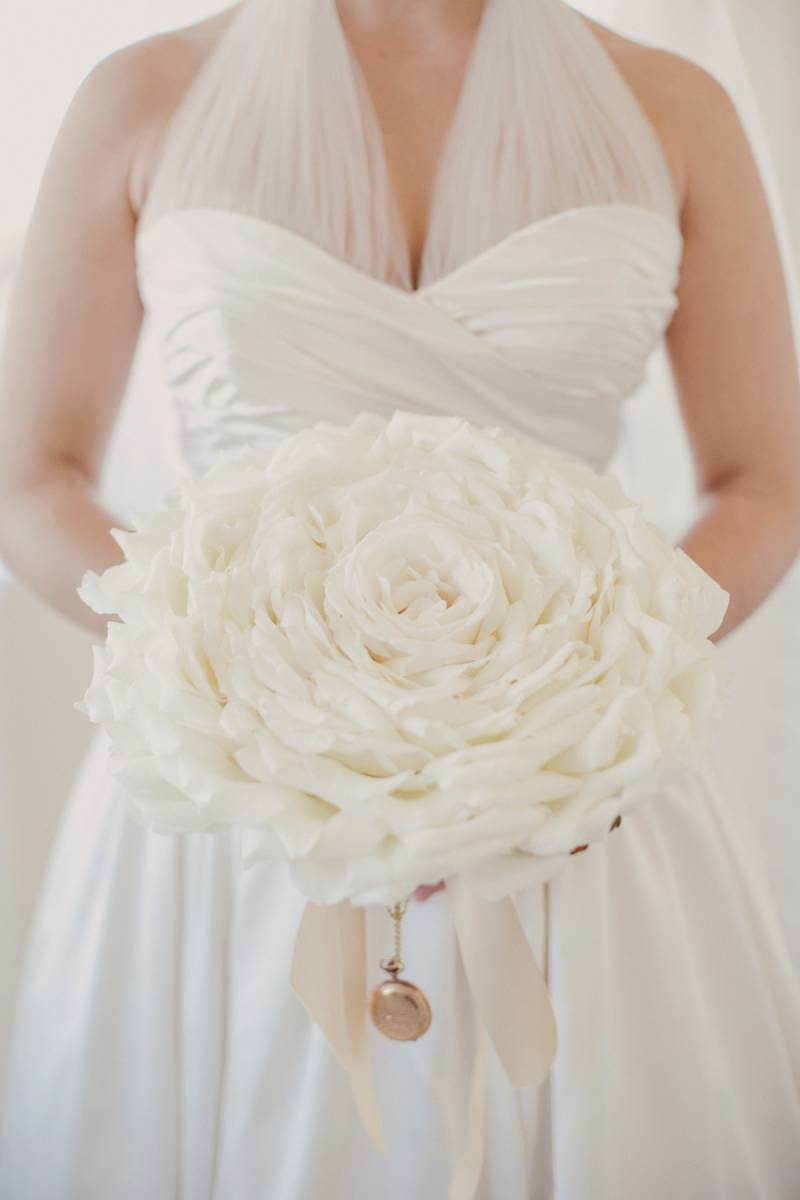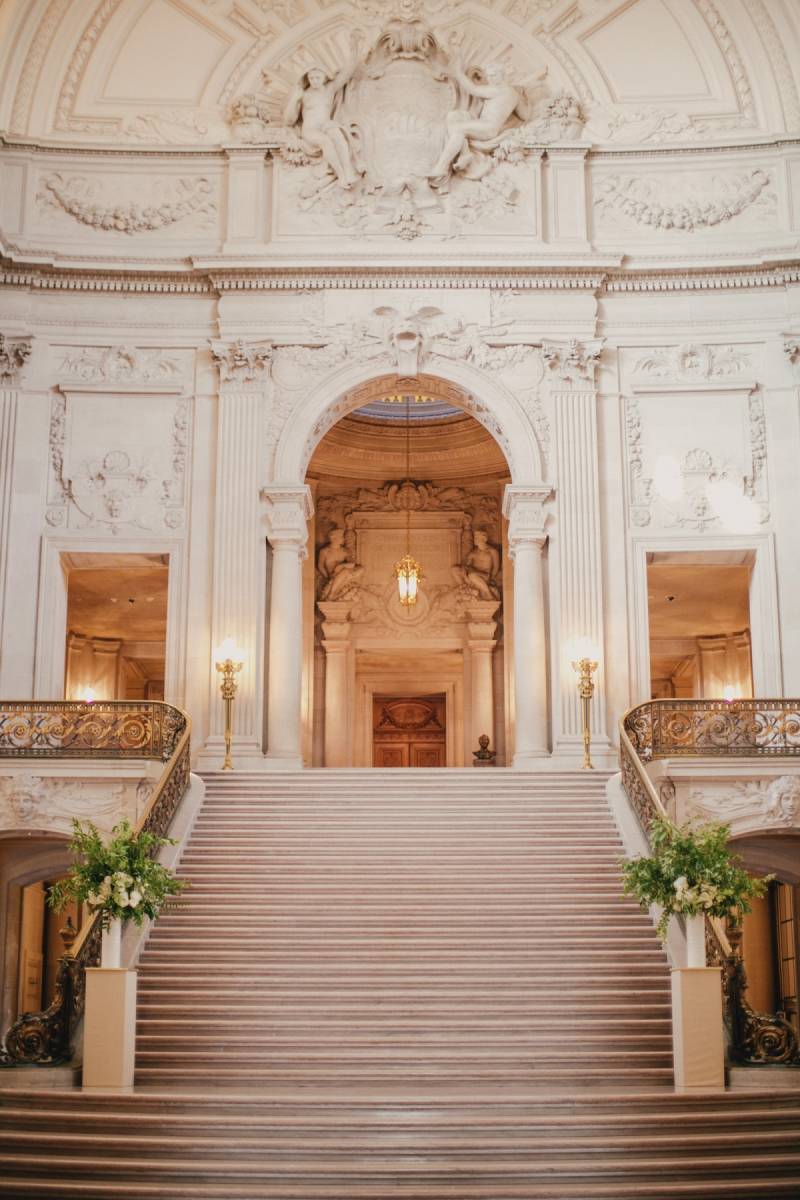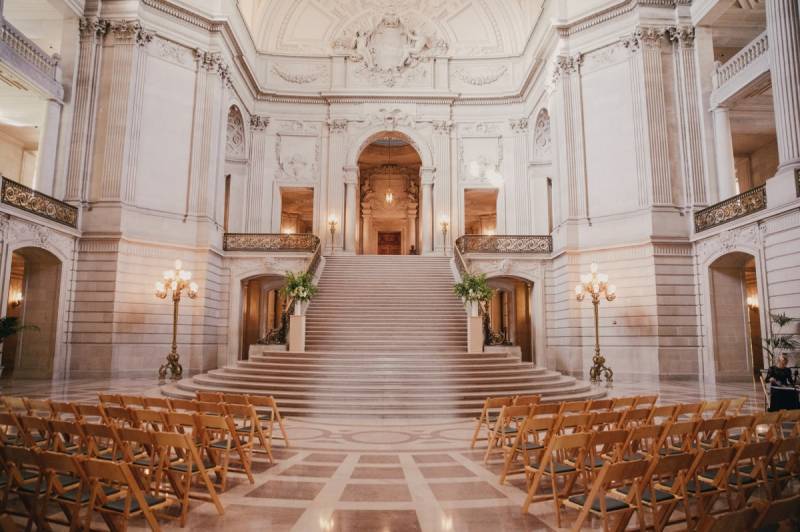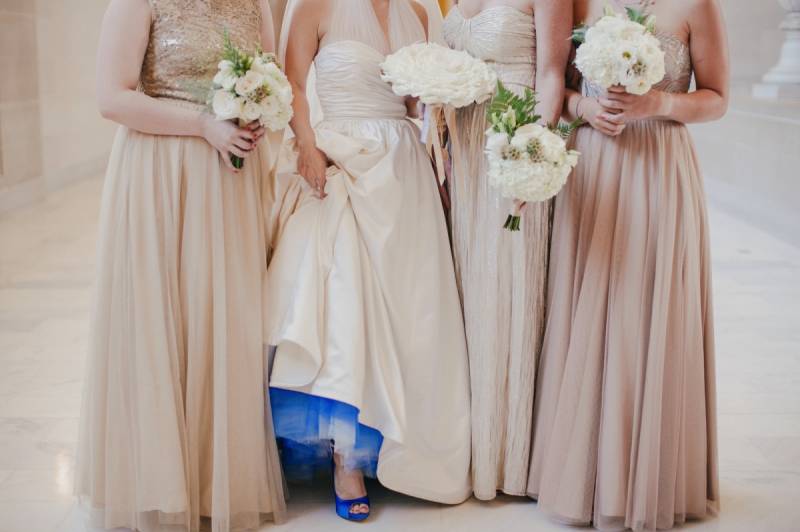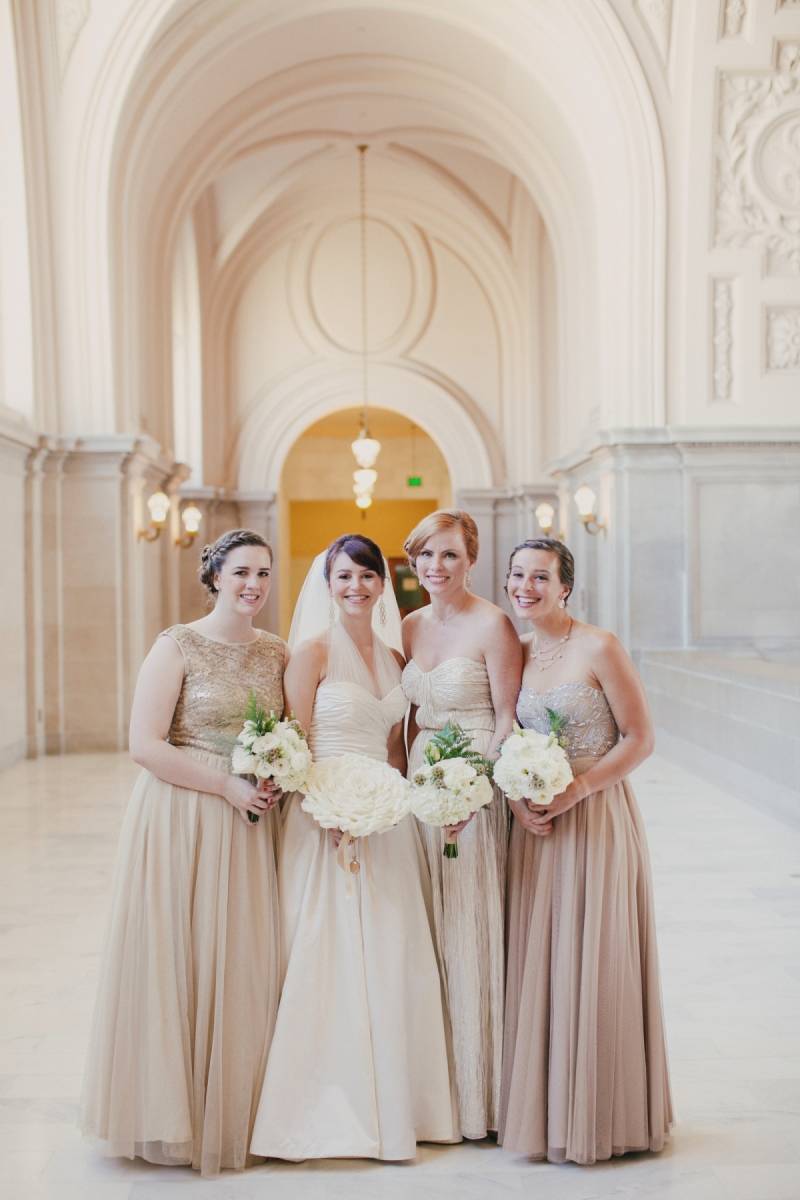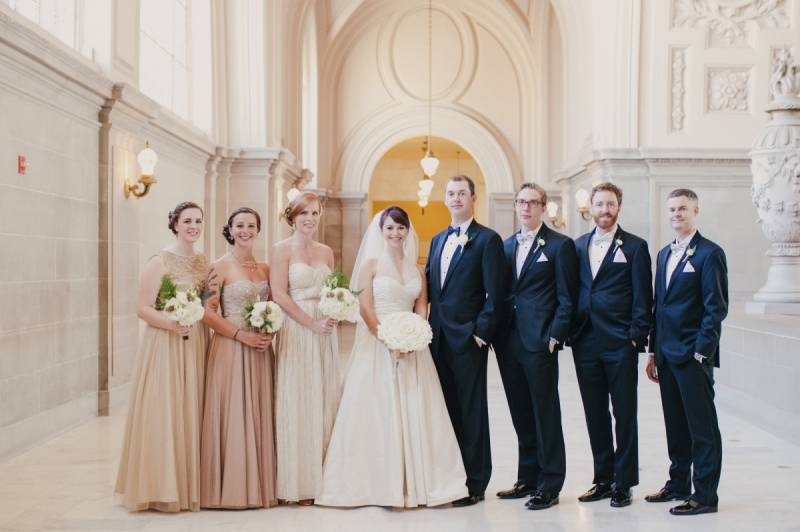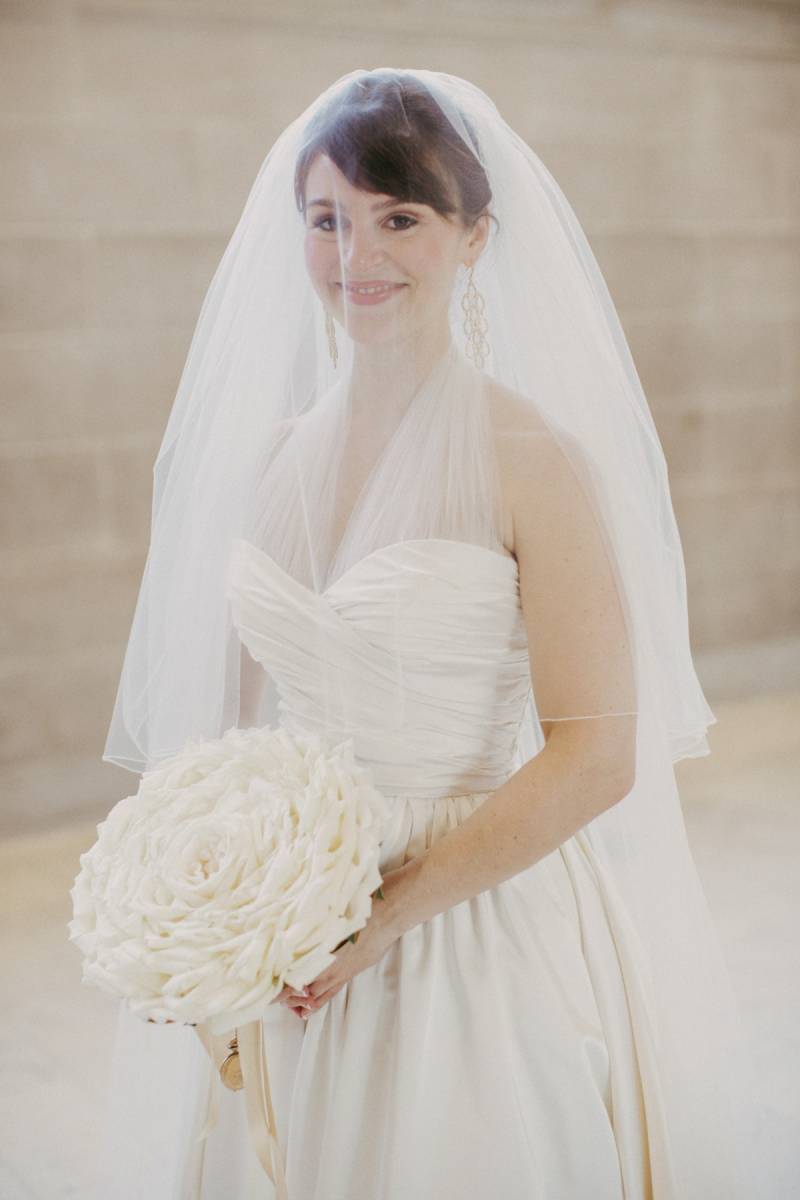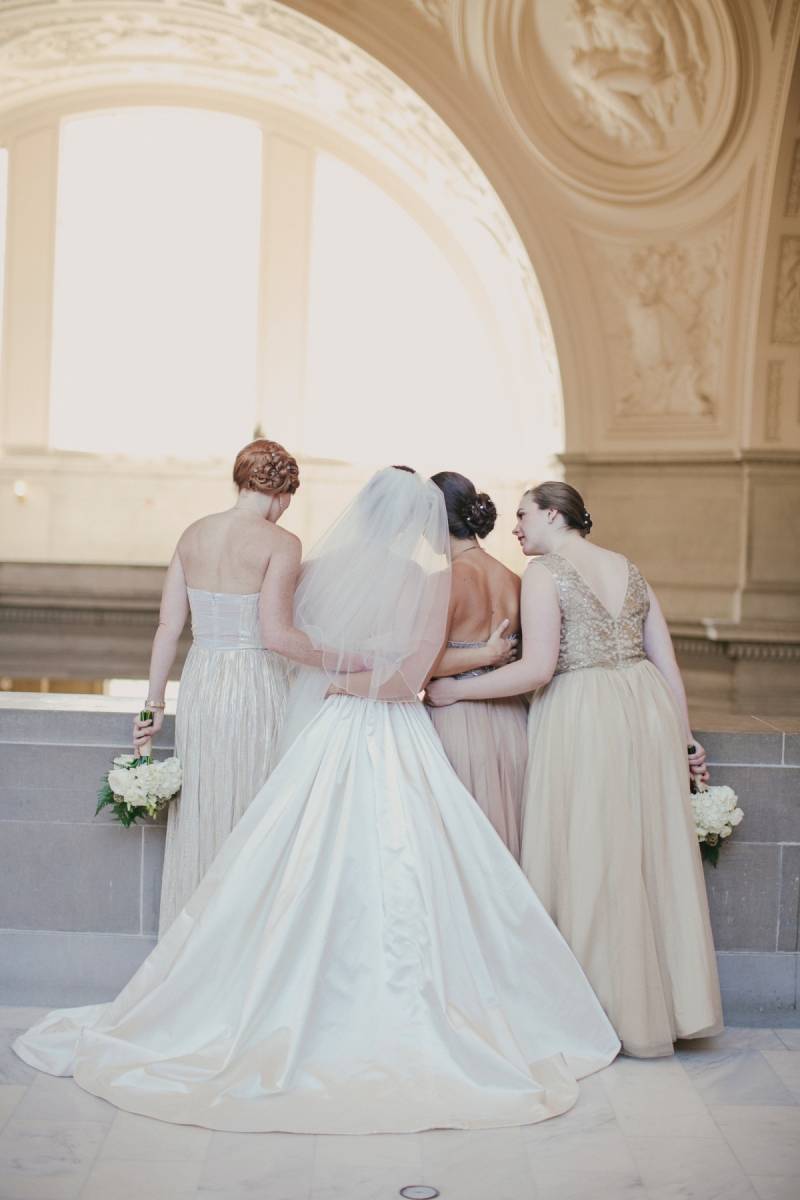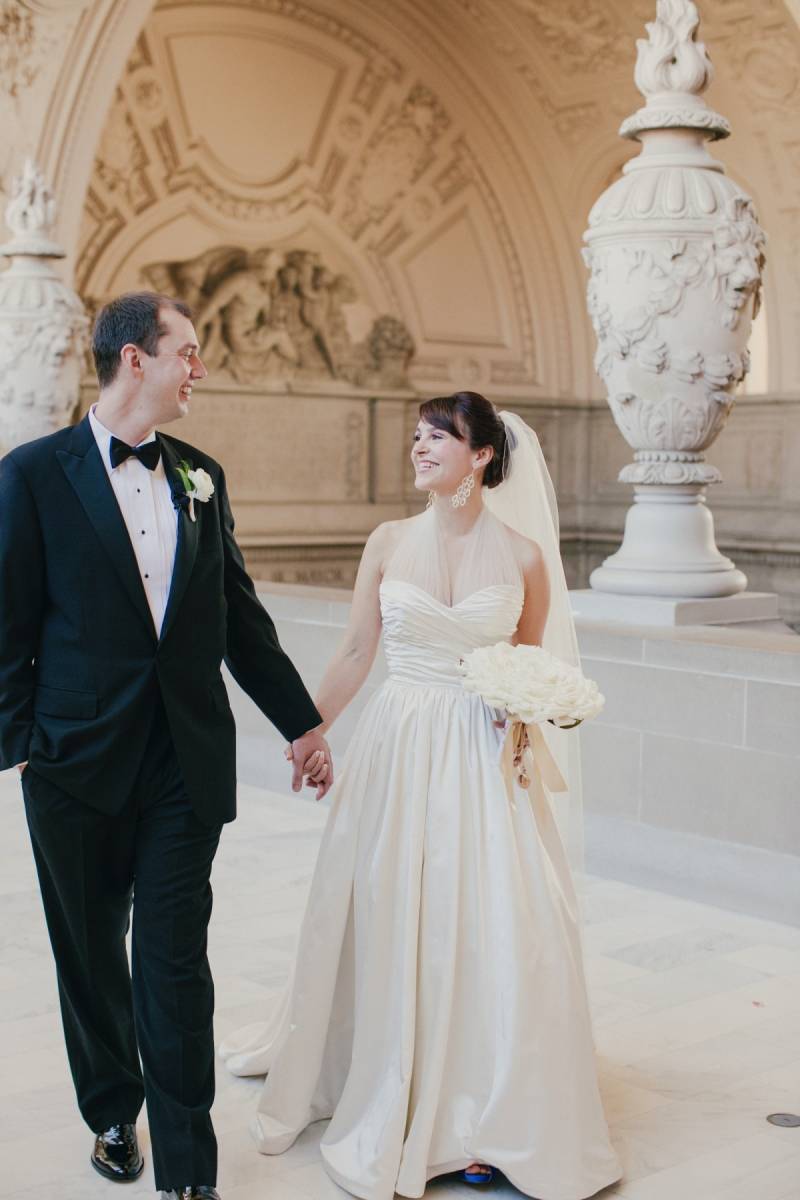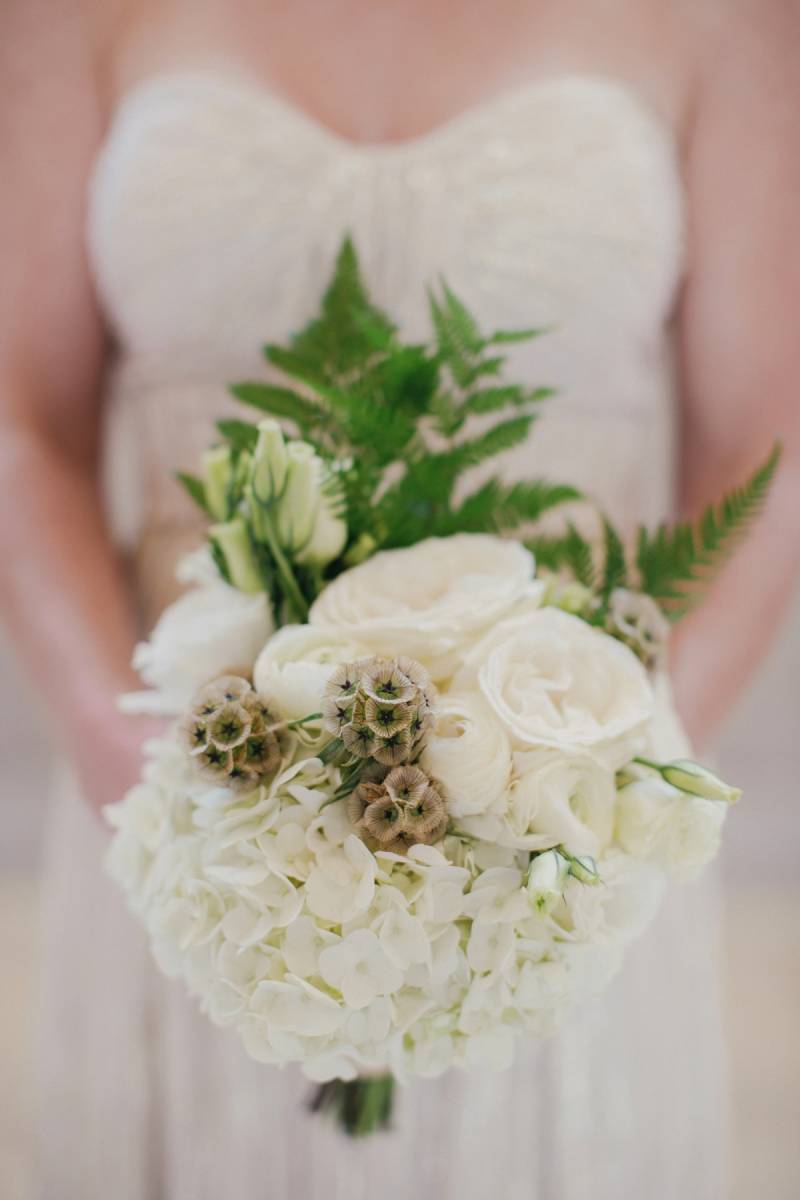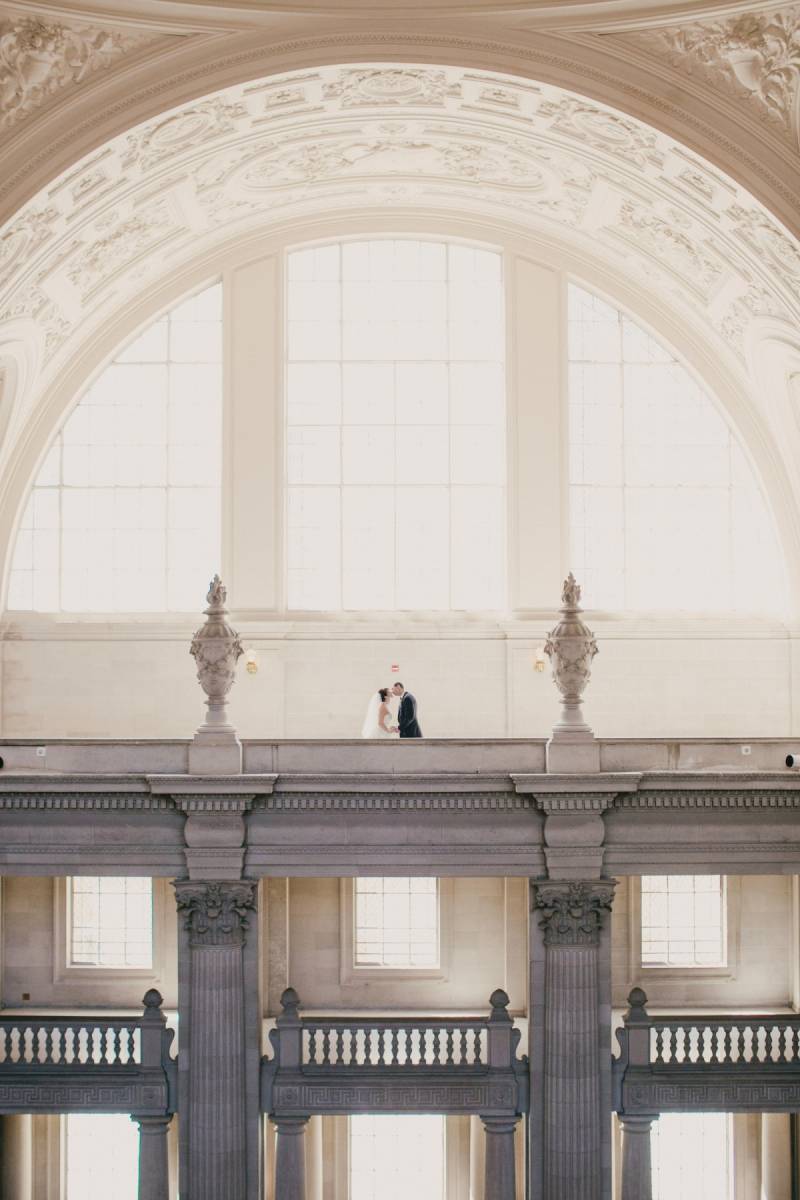 he couple beckoned guests with stationery showcasing nautical elements and iconic San Francisco landmarks. The bride's 80-year-old grandmother Mavis painted the Golden Gate Bridge rendered from one of Stephanie's photographs which appeared on the invitations. The RSVP postcard showcased the famous row of colorful Victorian houses in San Francisco, known as "Painted Ladies." The wedding day was warm and clear. Friends and family members from England, New York, Alabama and Washington, DC, gathered in San Francisco City Hall's ceremonial rotunda marked by a grand staircase and pale pink marble floors. Upon entering, a coffee and donut bar featuring the couple's favorite kiosk, Pebbles Donuts, offered guests a sweet wakeup call. And in the background, The Golden Gate String Quartet gave a fitting sense of place with hits like "California Dreamin'" and "I Left My Heart in San Francisco."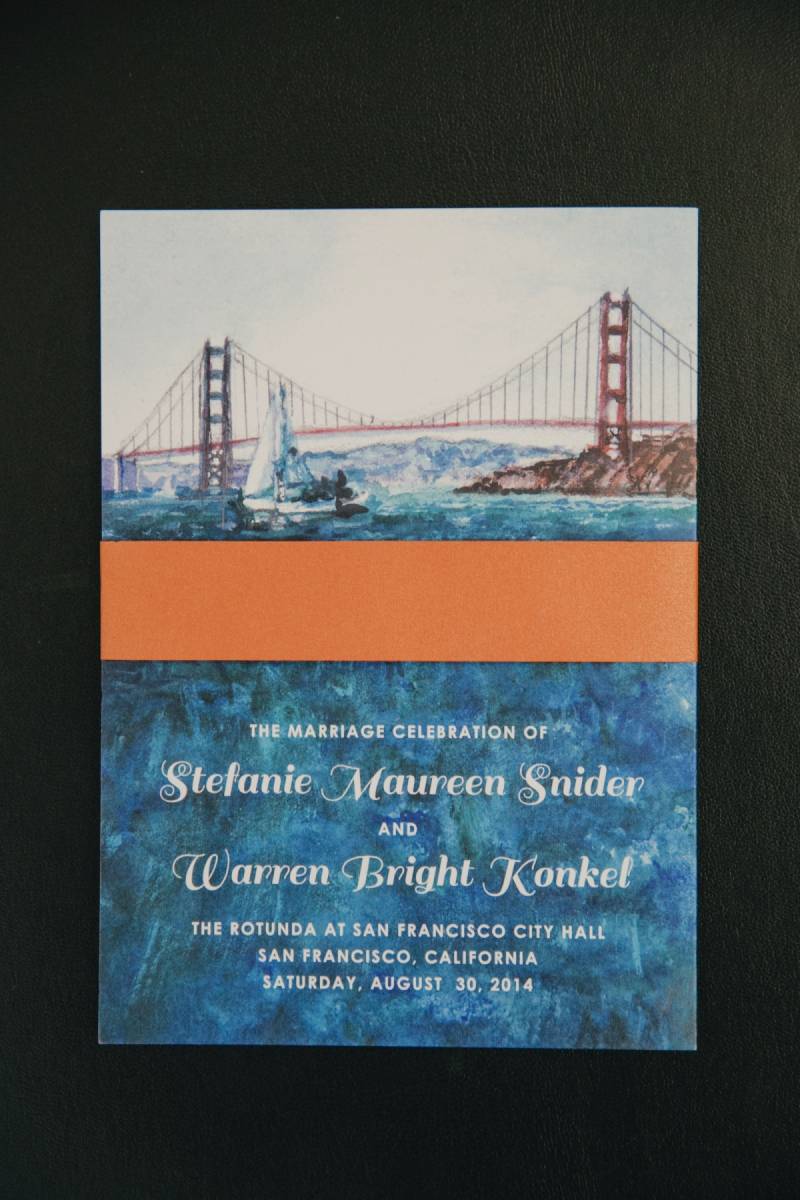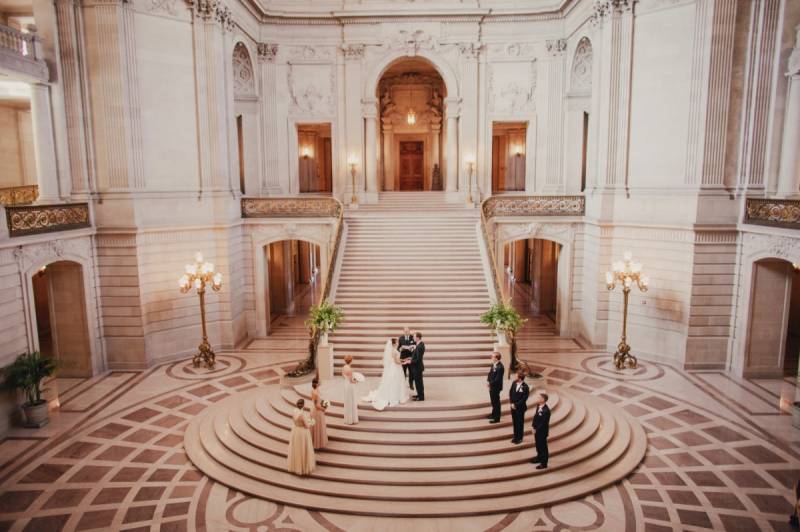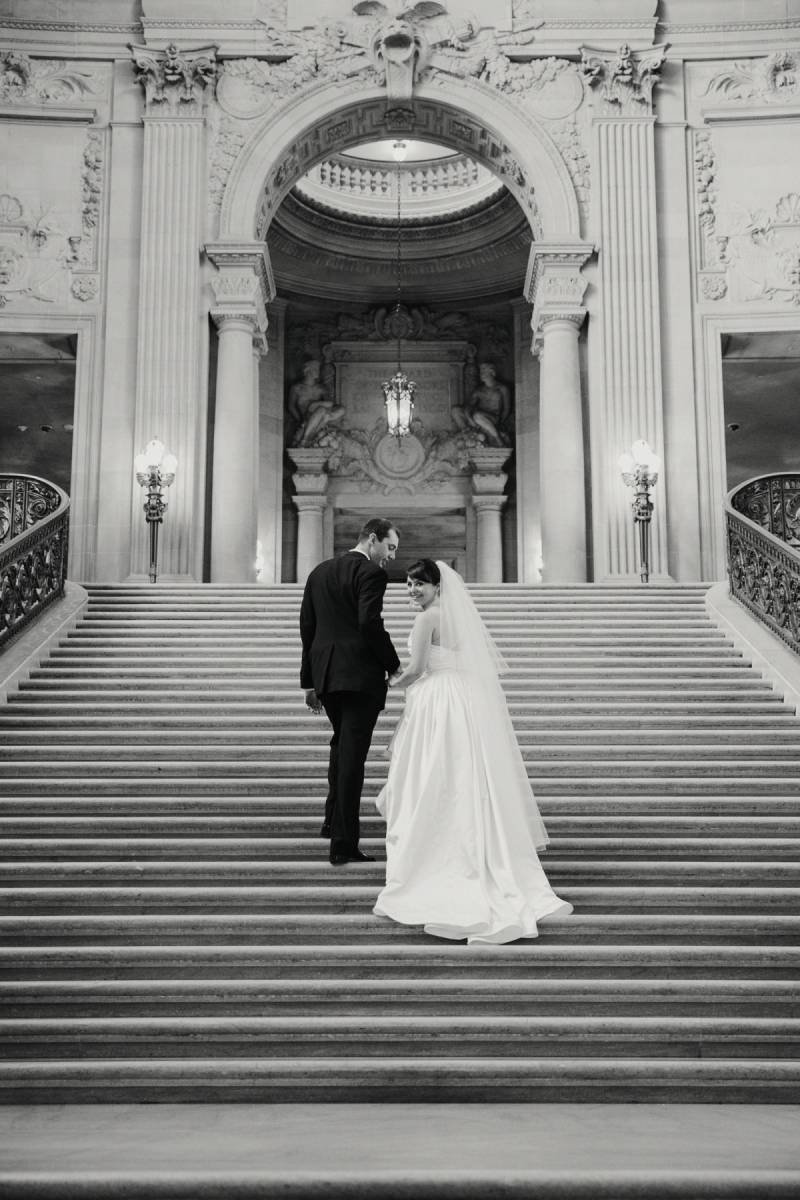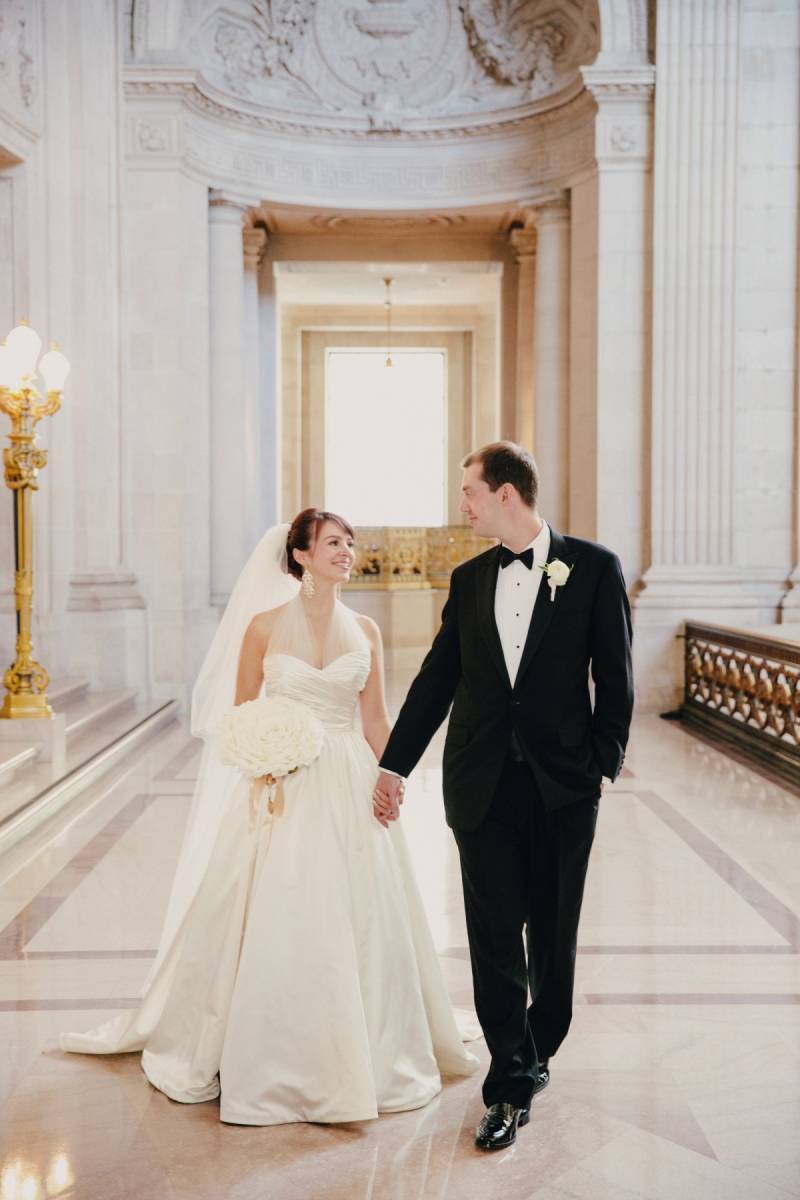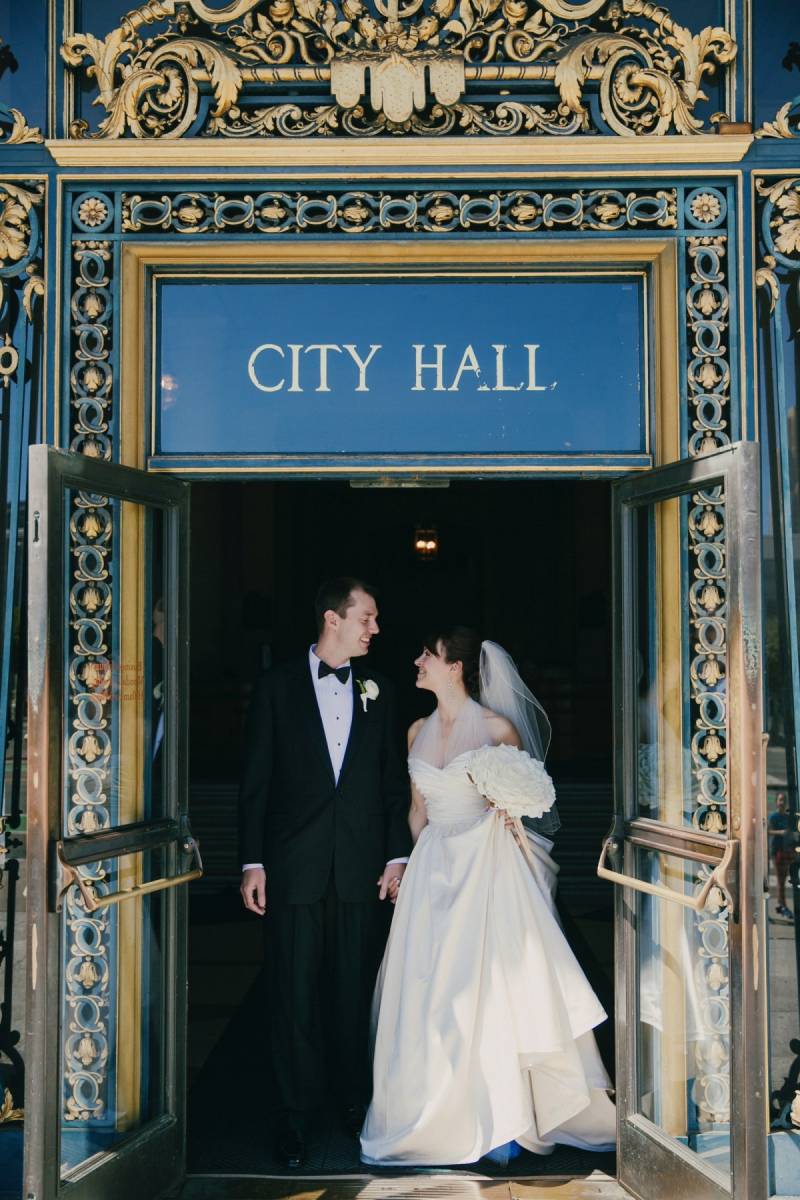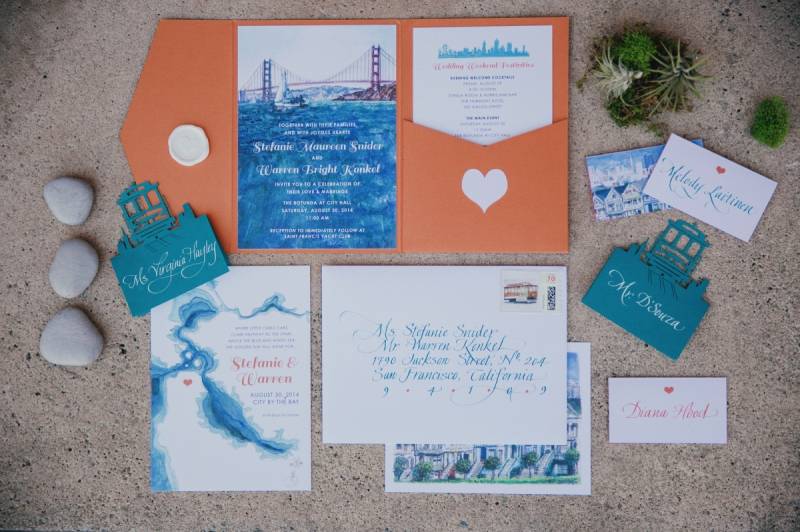 After the ceremony--presided over by the couple's charismatic friend, Brandt Squires--76 guests made their way to St. Francis Yacht Club where they sipped Dark 'N Stormy cocktails and feasted on ahi tuna tartare, Dungeness crab cakes and a tempting array of fine cheese and charcuterie. The color palette of the day was vibrant and bold: Hermés orange, turquoise and gold. Long tables were graced with earthy grapewood sculptures punctuated by cheerful poppies, pin cushions, ranunculus and dahlias. Handpainted planters of succulents and glass terrariums housing air plants and moss added a hint of California cool. A light-hearted sense of fun pervaded the afternoon. "We didn't want it to be too formal or stuffy," says the bride. At high noon, guests took to their seats for a hearty surf and turf meal of roasted filet mignon with a Zinfandel demi-glace and pan-seared salmon with horseradish beurre. During dinner, the jazz tunes of Old Hollywood filled the air.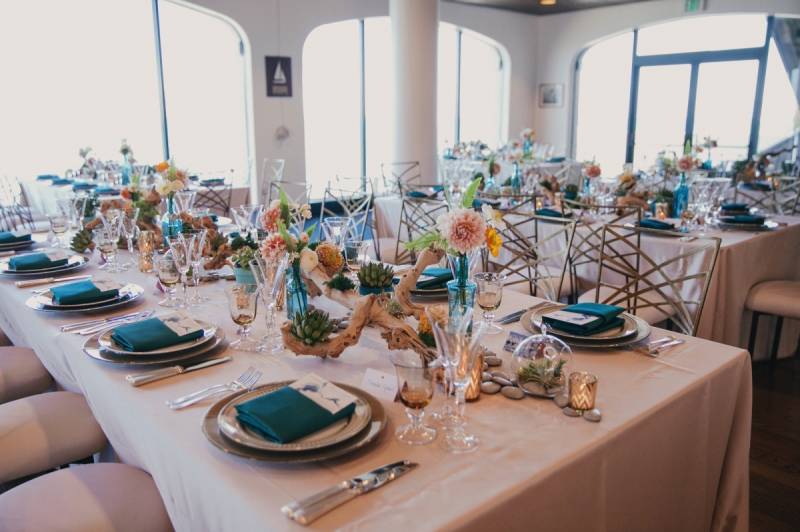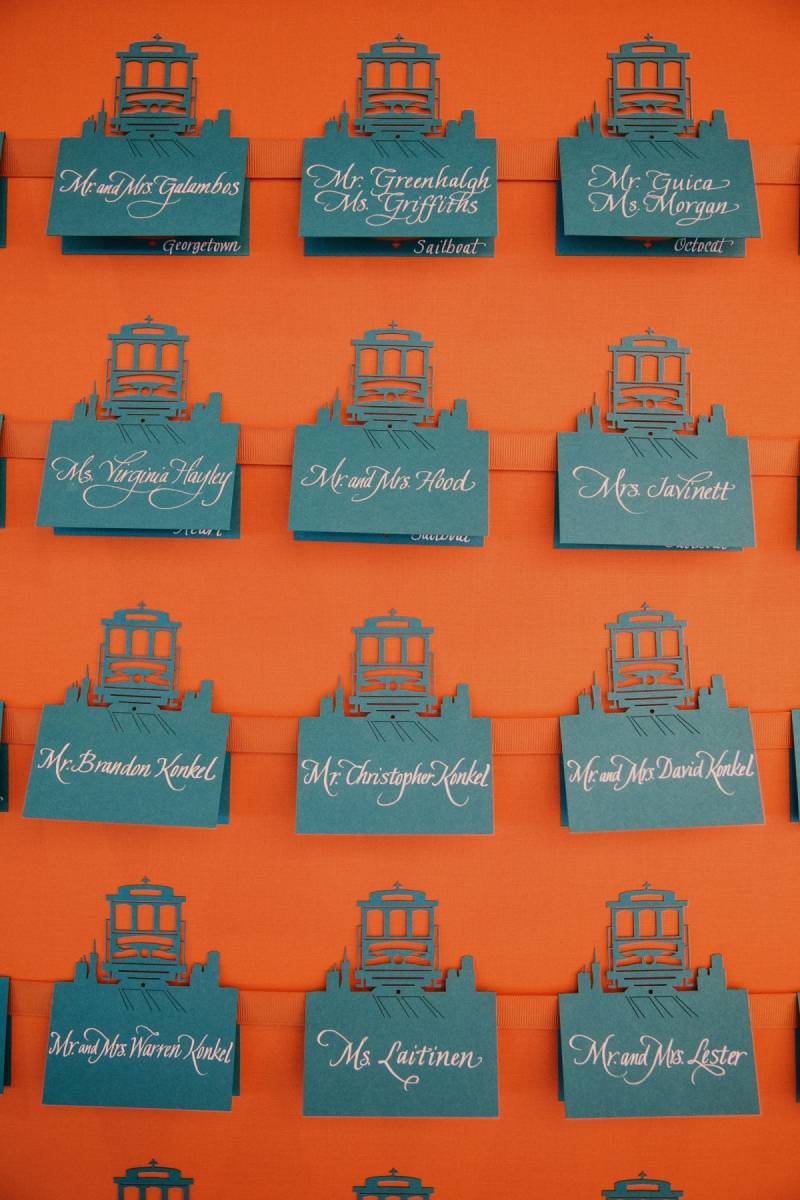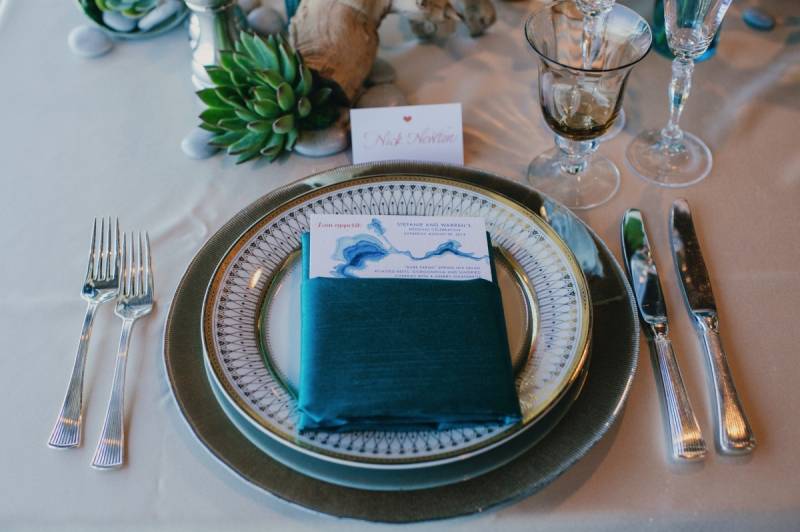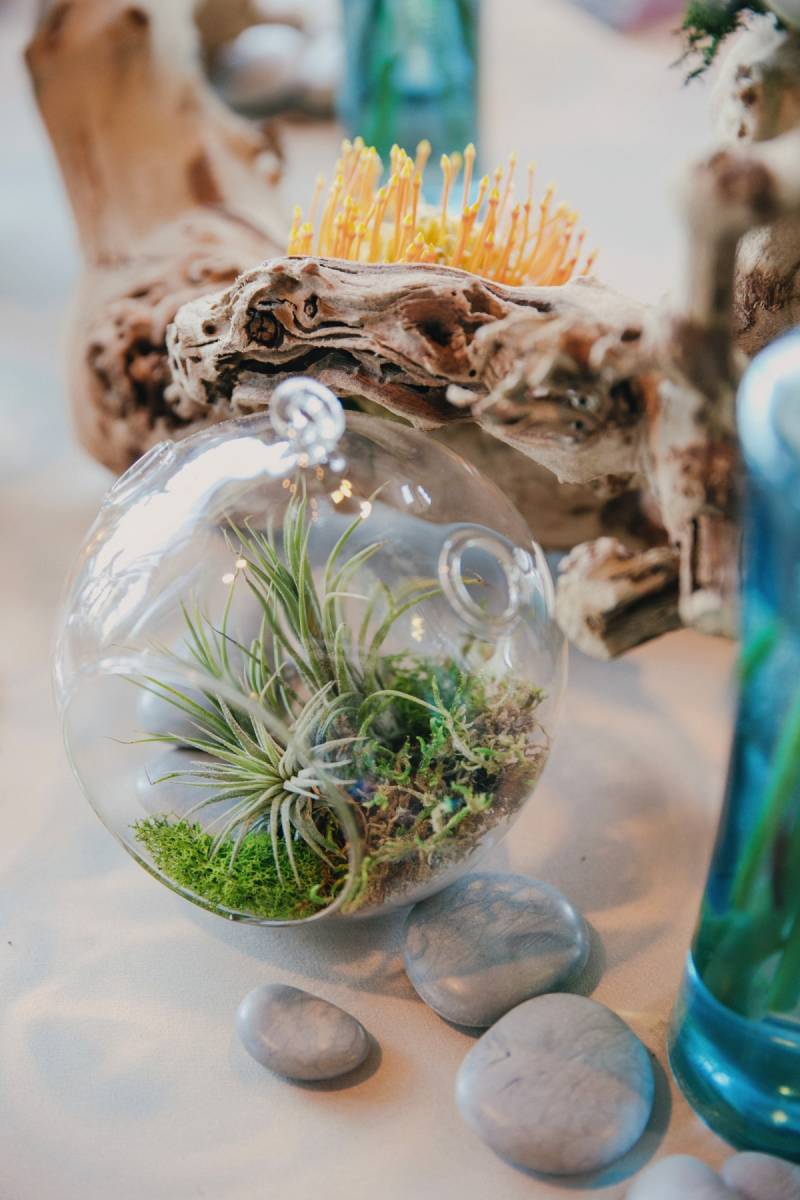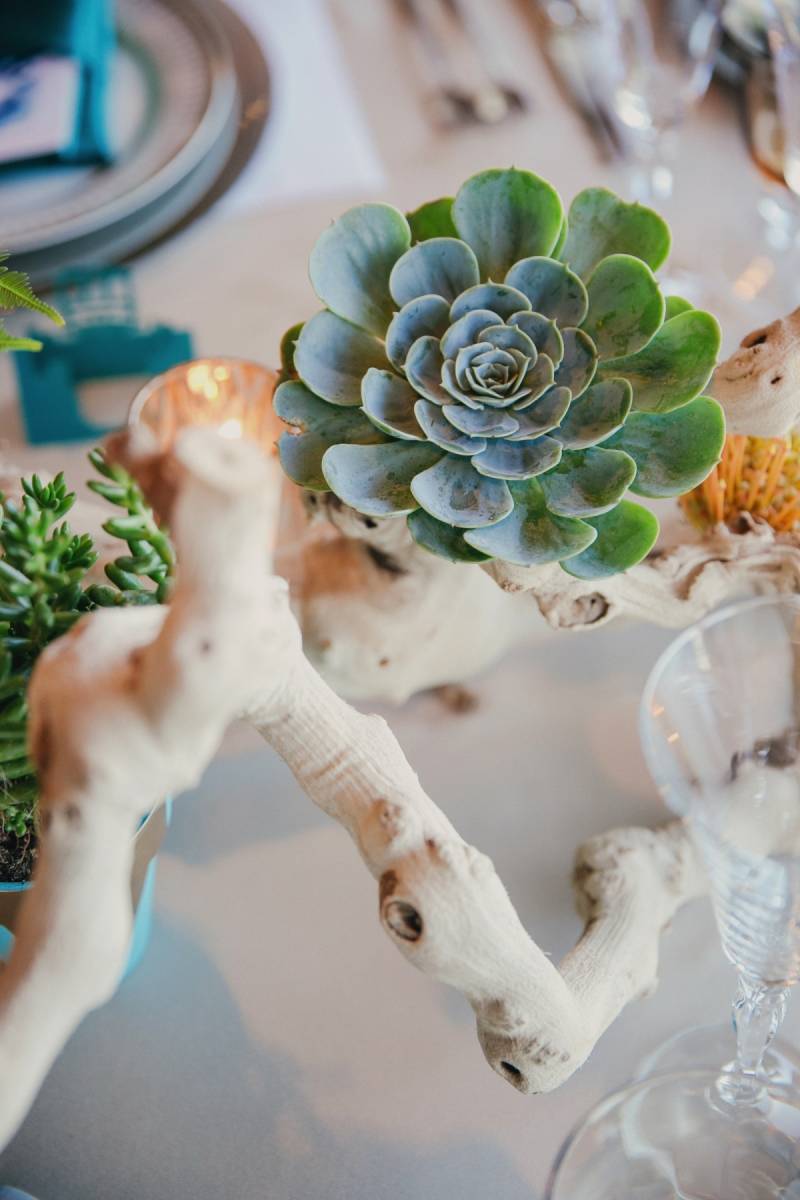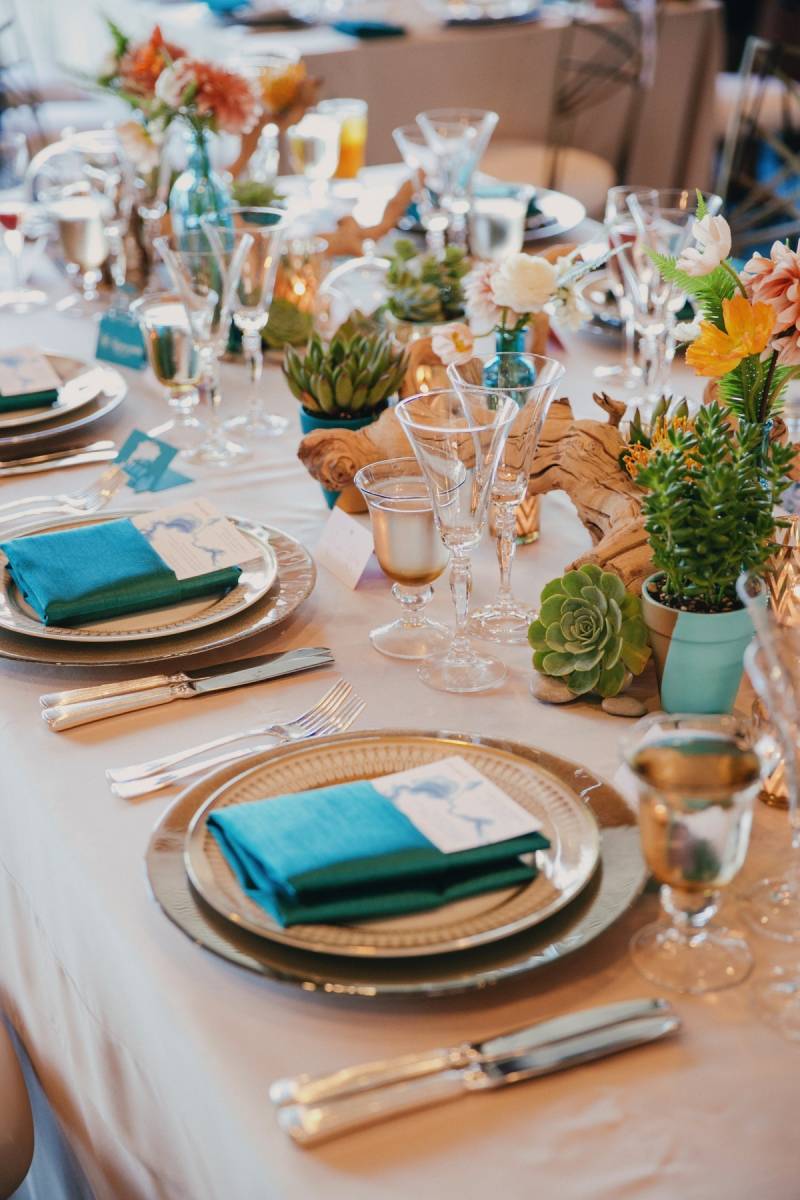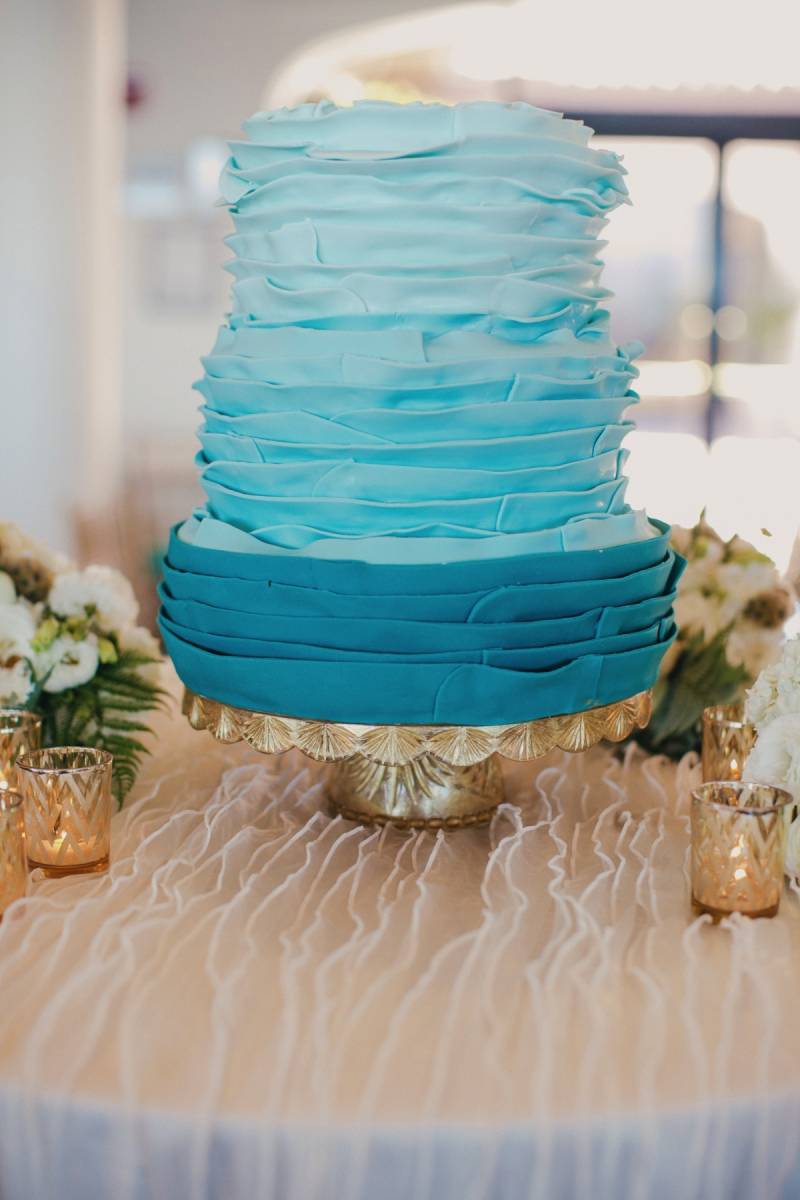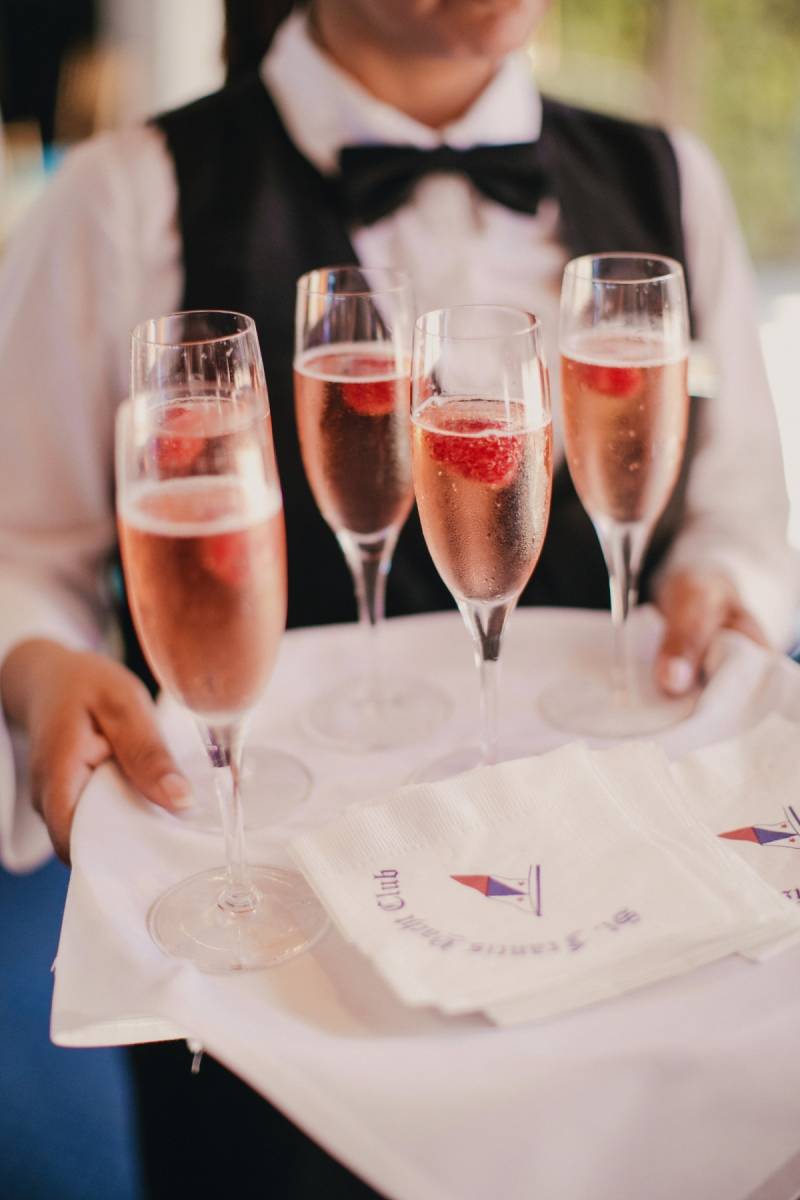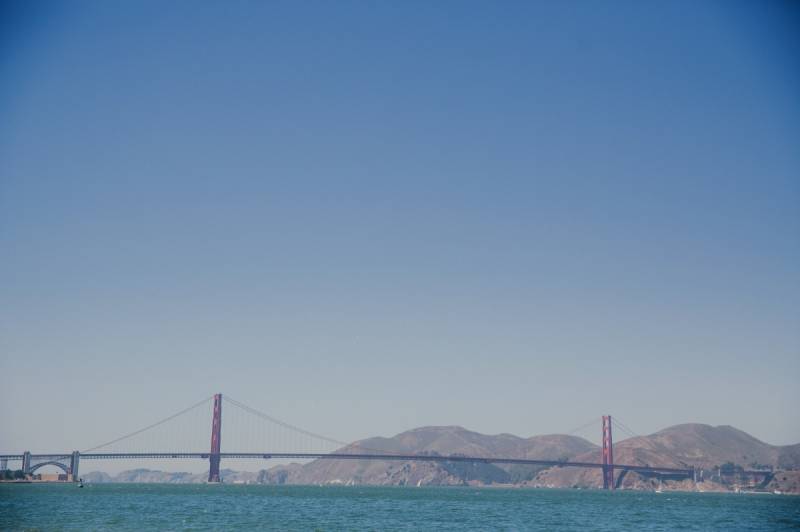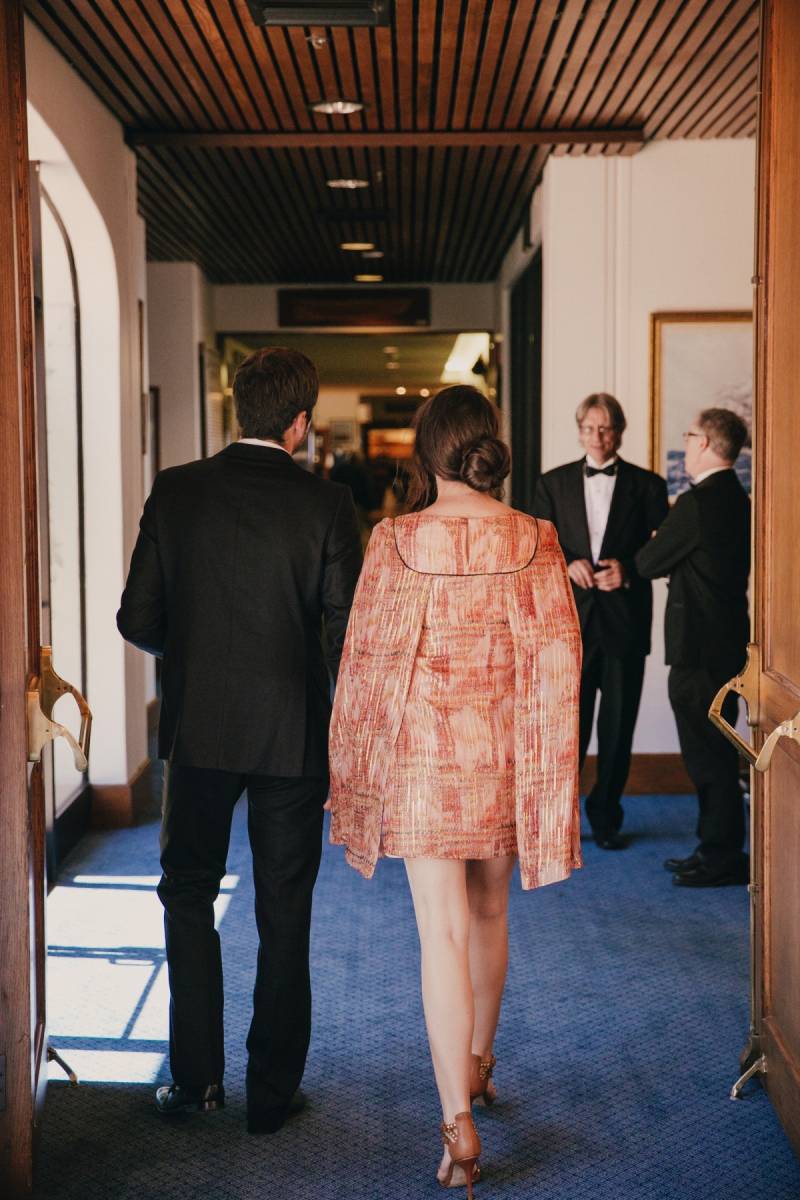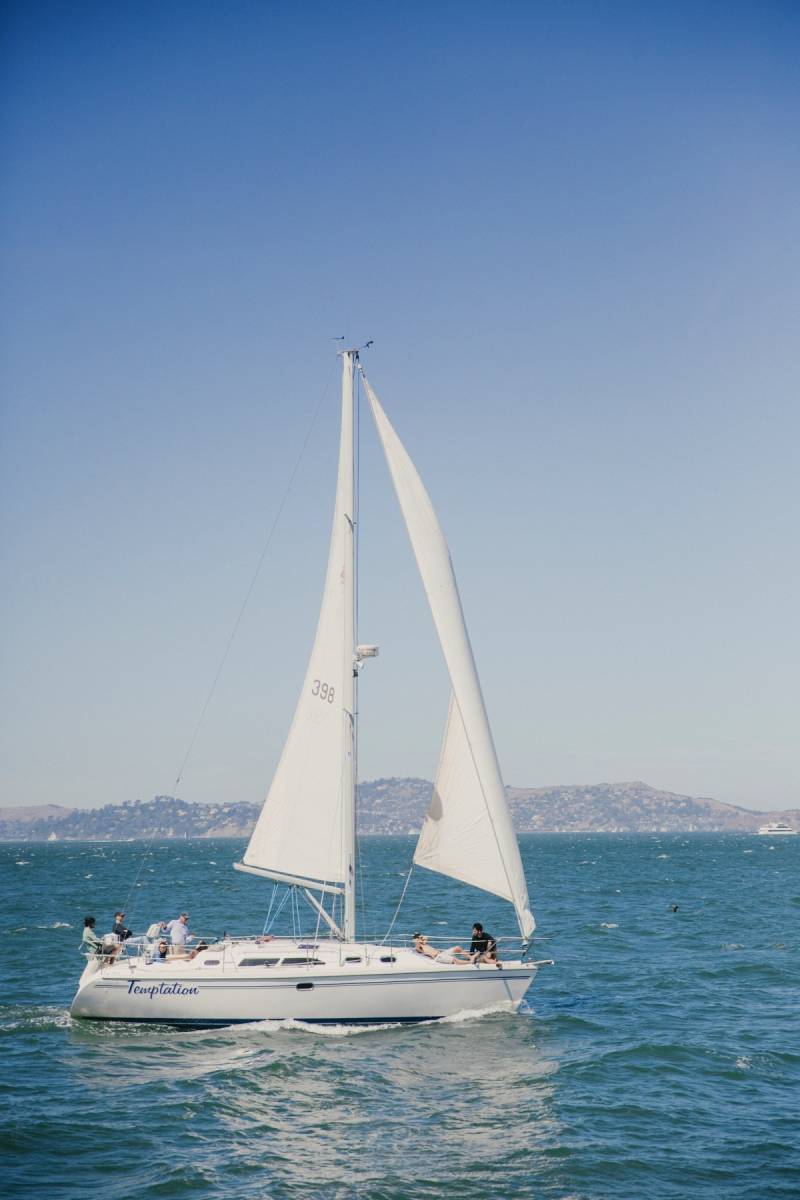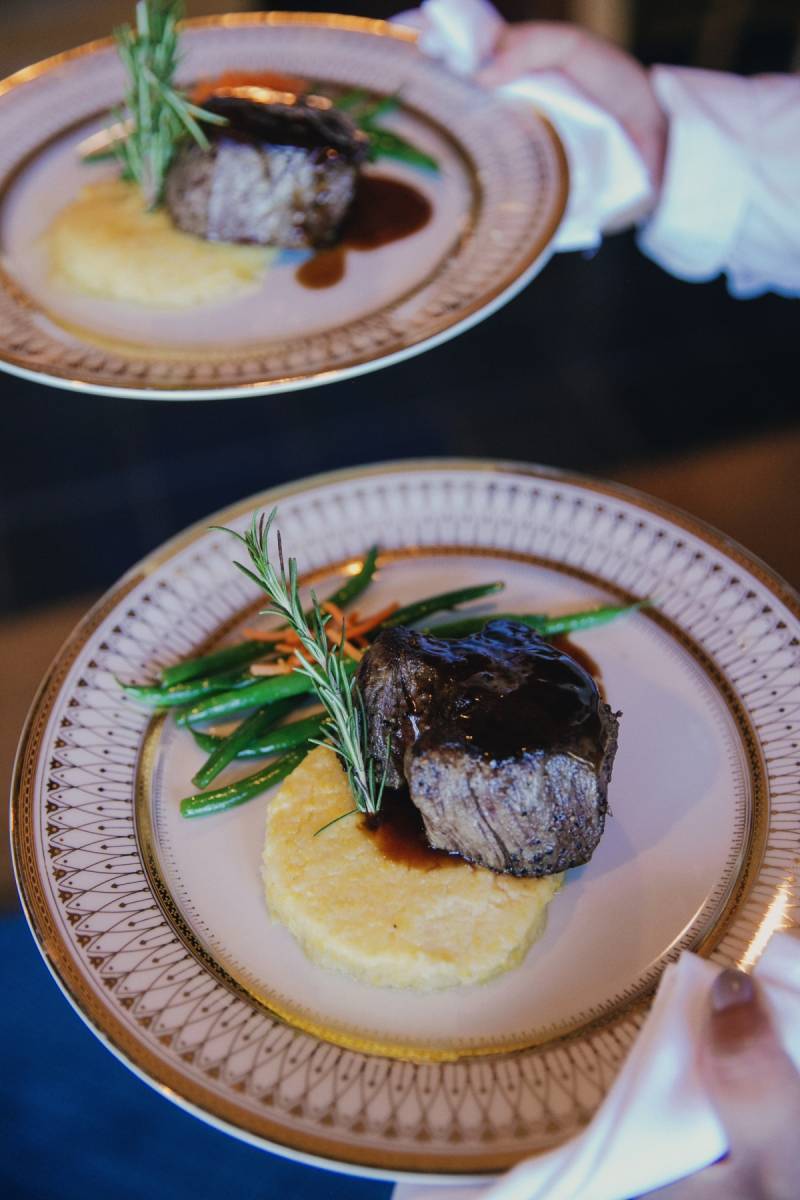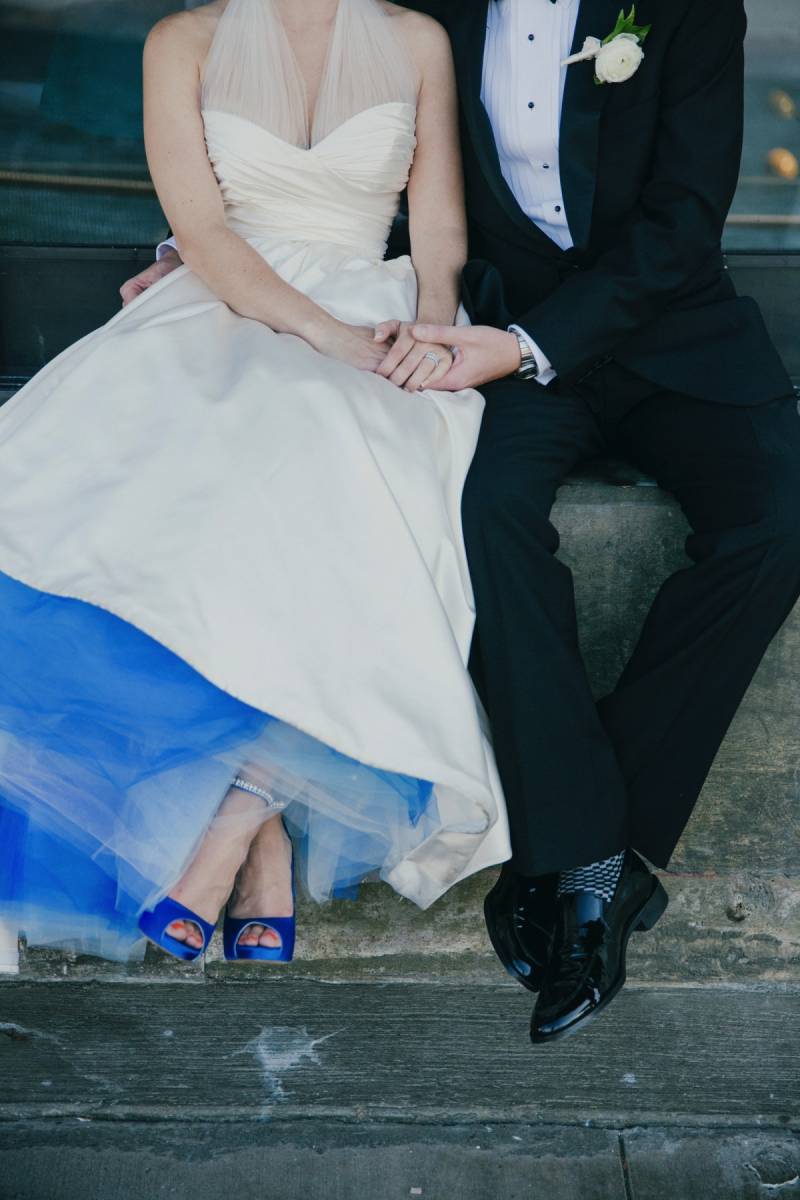 Post-reception, the Dick Bright Trio led a roaring crowd outside on the dock where Mr. and Mrs. Warren Konkel boarded the groom's sailboat in a truly one-of-a-kind send-off. Together at sea was a perfectly fitting way to begin the rest of their married lives.