Coral, sea shells and ocean elements lend an organic vibe to four of our favorite beach-themed wedding bouquets. Oahu florists from Flowergirls, Designs by Hemingway, Yvonne Design and Floral Inspirations embellish five artistic wedding bouquets with the pretty "fruits of the sea." We love how their designs suggest ocean elements in the sublte layers and textures, like the red celosia below that perfectly mimics Hawaii's coral.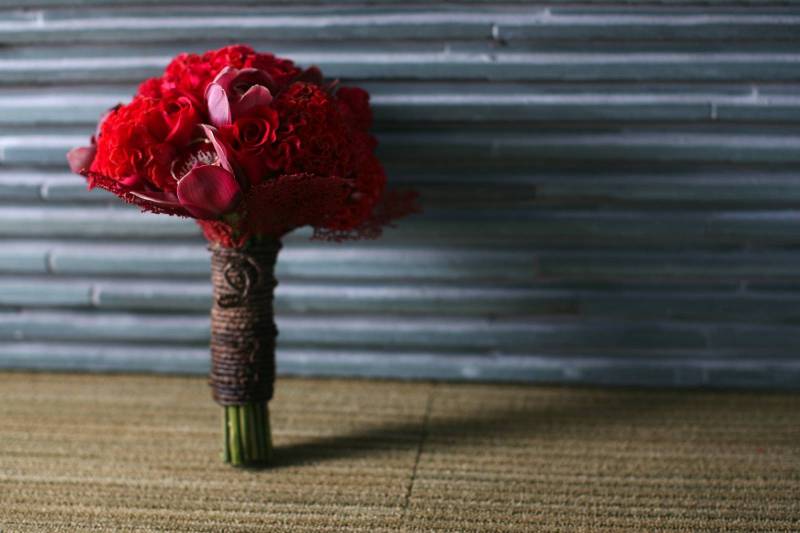 Honolulu photographer Frank Amodo is a master at capturing the beauty of his subjects. He is known among his peers for his kind heart and amazing talent. Debbie Hemingway created the white coral bouquet below, left. A Tiffany-blue ribbon is a nod to Oahu's beautiful waters. Below, right, Yvonne Chapman tucks white sea shells among lush pink roses.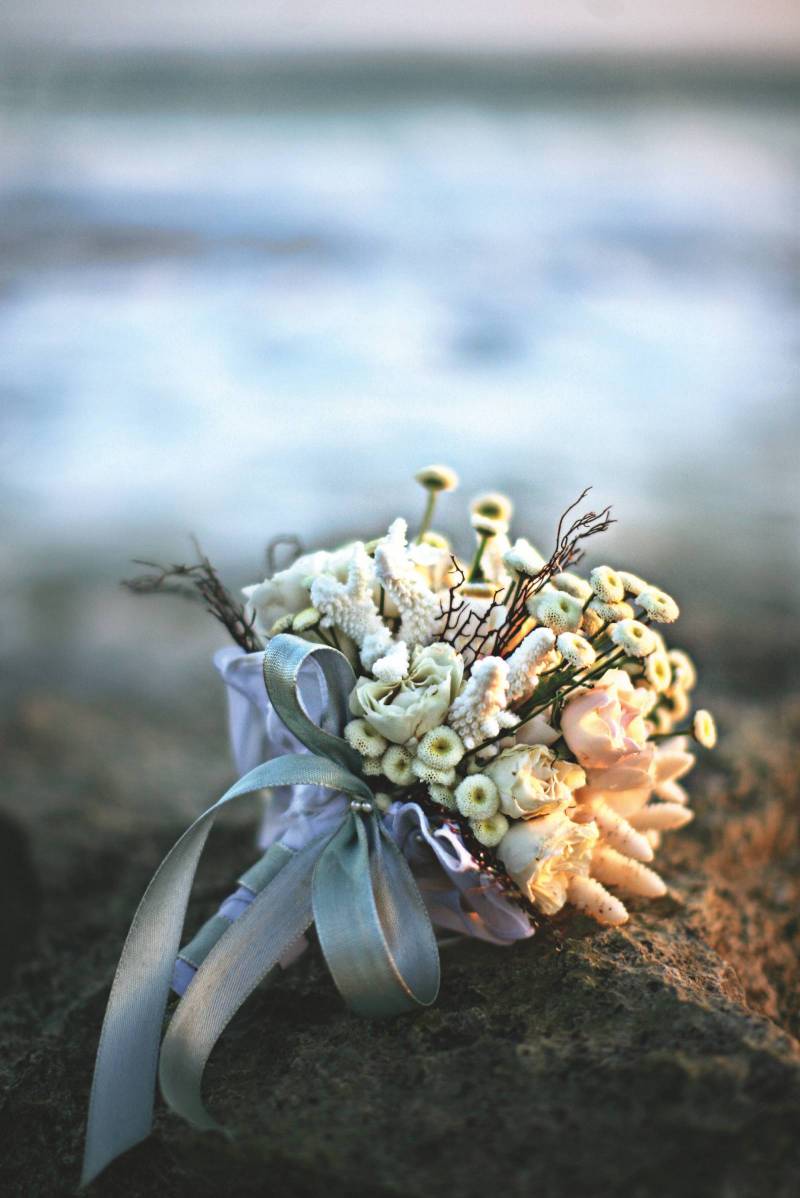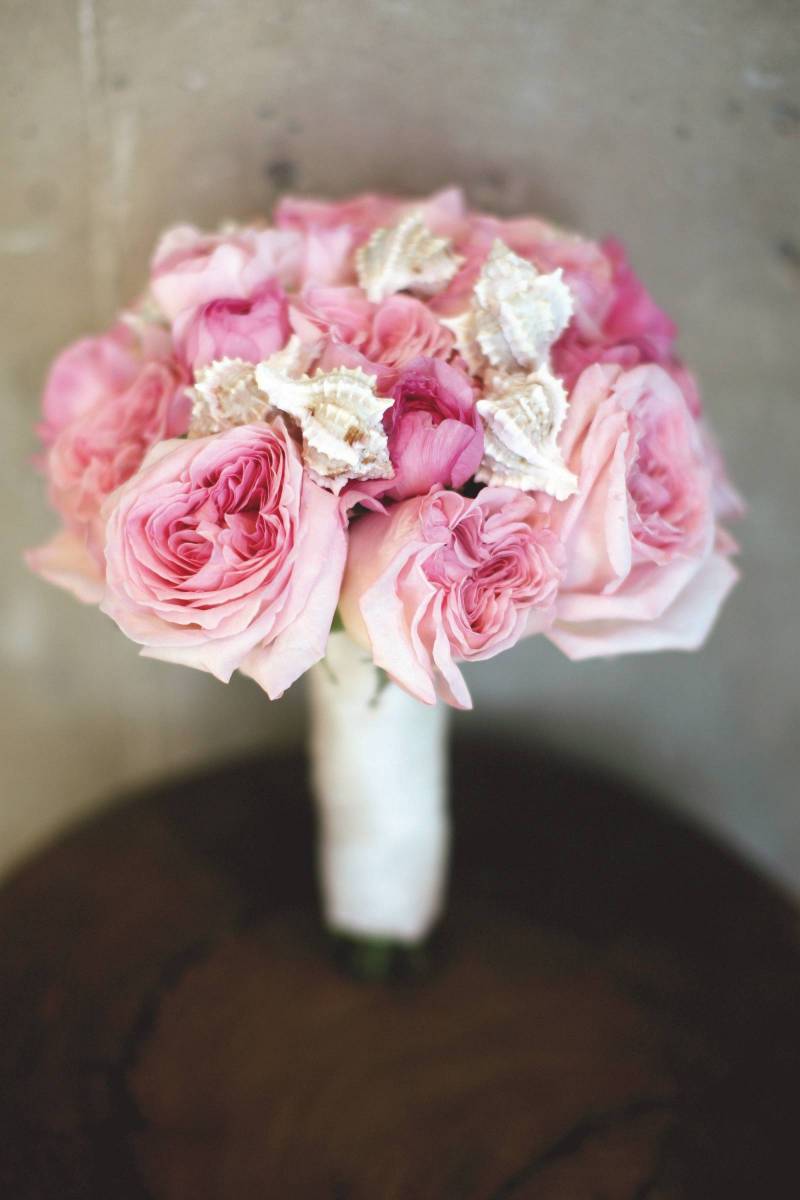 Coral roses and bright pink peonies are punctuated by delicate white coral in this wedding bouquet by Hawaii florist Yvonne Chapman of Yvonne Designs.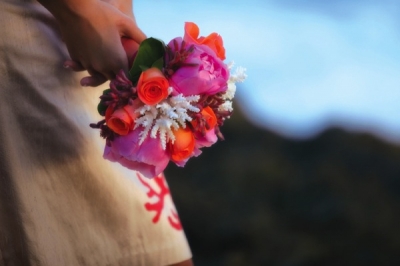 Below, Honolulu floral designer Fong Tagawa of Floral Inspirations mimics the elegant curves of a nautilus shell with her calla lily bouquet blended with magnolia leaves to play off the nautilus' organic brown coloring.