Erika and David are a creative couple who live in upstate New York on 50 acres in the countryside. The artists just completed major renovations on the cabin they call home and have dreams to "grow our own veggies and create a retreat center on the property," Erika says. When the newlyweds first set out to plan their wedding last year, they quickly jumped into the logistics of hosting a big barn bash near their home. "The budget was getting way out of hand, as was the guest list," says the bride. "So we finally sat down and asked each other where would our dream wedding be if we did exactly what we wanted (not what we thought we had to do), and the answer was unanimous— a wedding on the beach in Kauai."

So that began the journey: cancelling reservations, calling all of our friends and family who we'd already sent Save the Date's too and letting them know of our new plan. We basically decided we would fly our parents out and then whoever out of our nearest and dearest could make it would be icing on the cake! To our surprise 40 people came in the end and it was absolute perfection!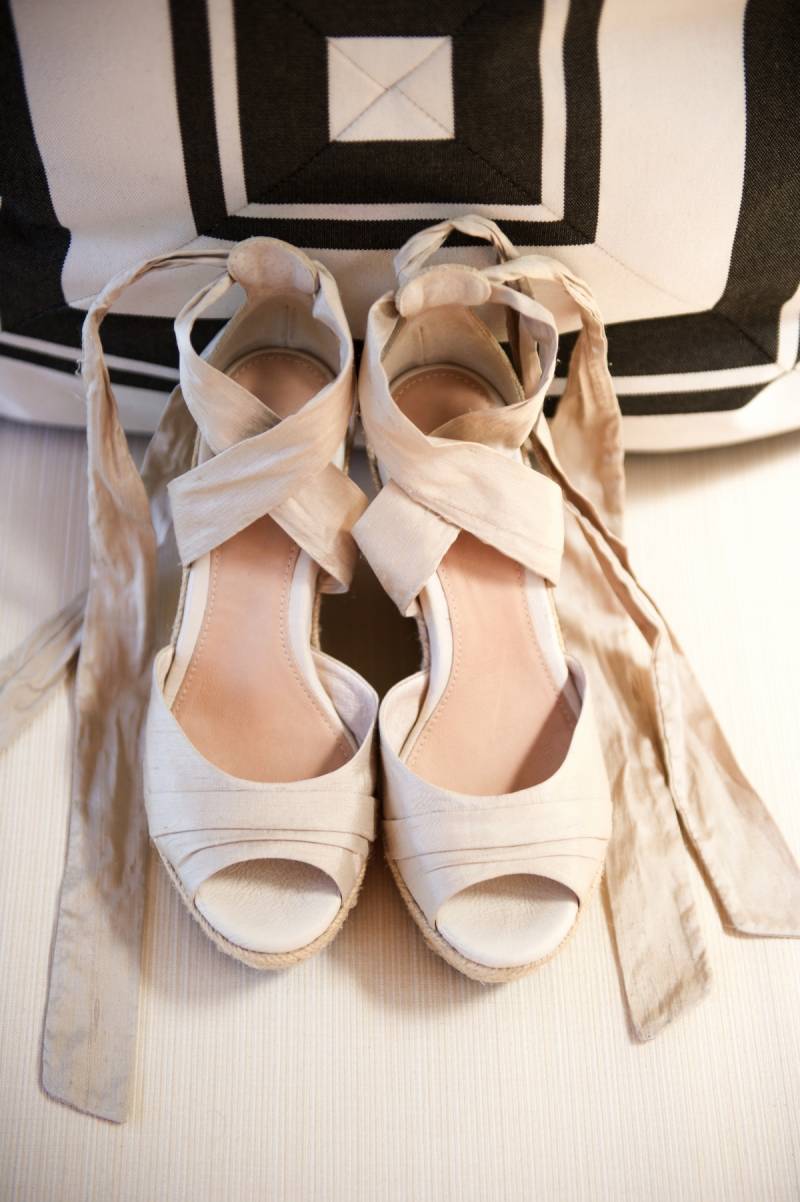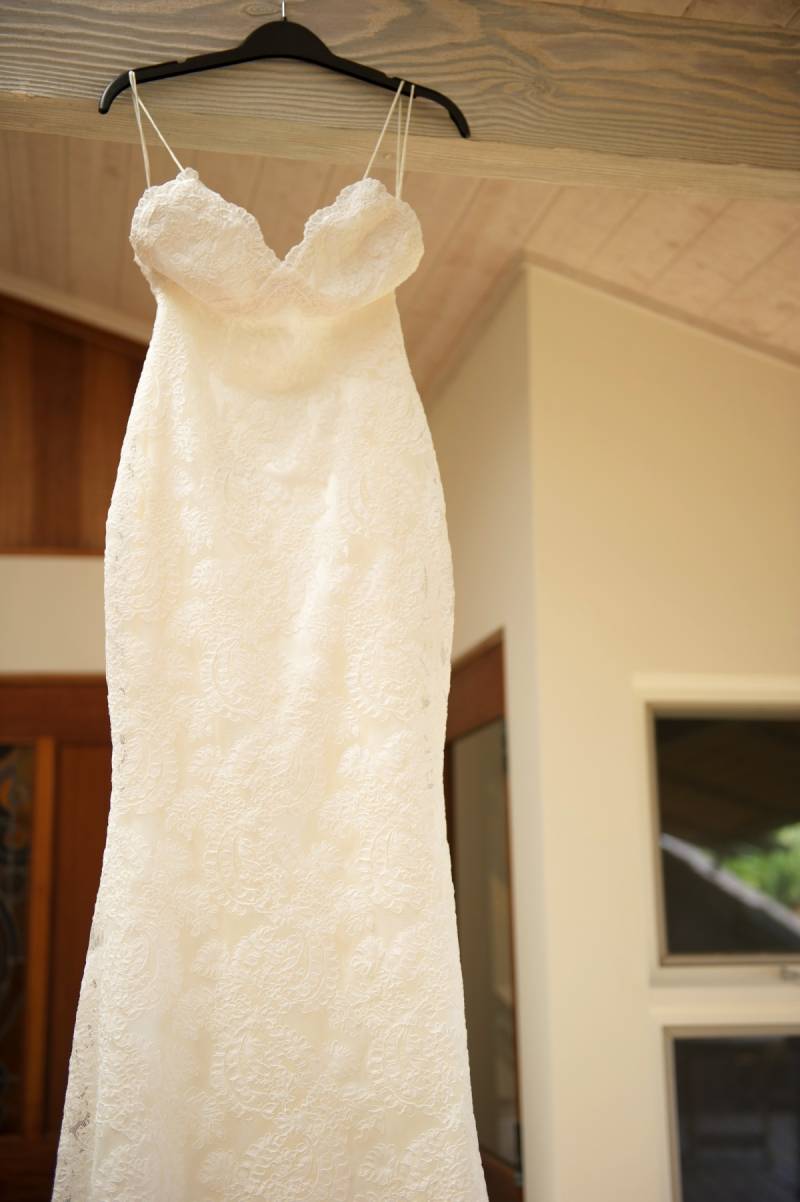 "Finding my dress was the hardest part," says Erika. "I knew exactly what I wanted but couldn't quite find it. She came across a young designer out of Los Angeles, California, Katie May, who designed her sister's wedding dress for a wedding in Princeville, Kauai. The designer went on to name the gown style Princeville. Erika says, "I ended up getting the slightly less expensive version of that dress called Poipu.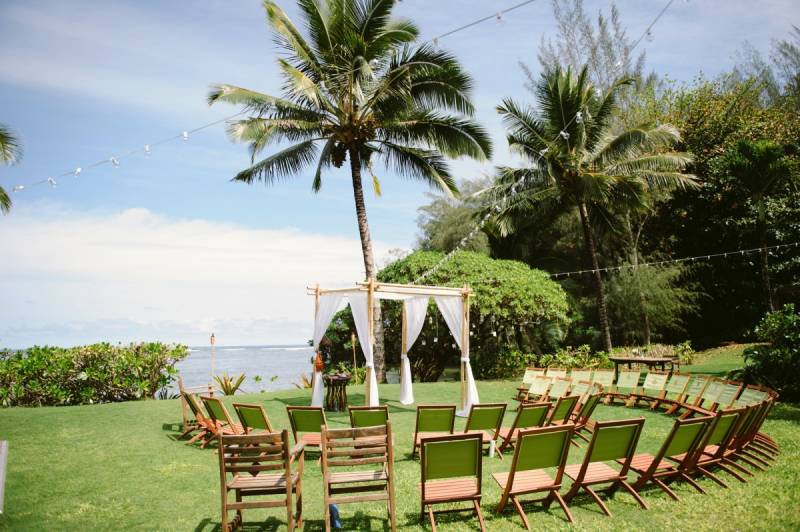 Erika and David found the ideal private locale on Anini Beach and stayed there for the week with their family members. "We decided to make it a backyard picnic-style wedding," Erika says. "The thought of tables and chairs and tents just seemed way to formal." The intimate ceremony began at noon. "It was a completely magical day and night that all of us are still talking about...our dreams came true."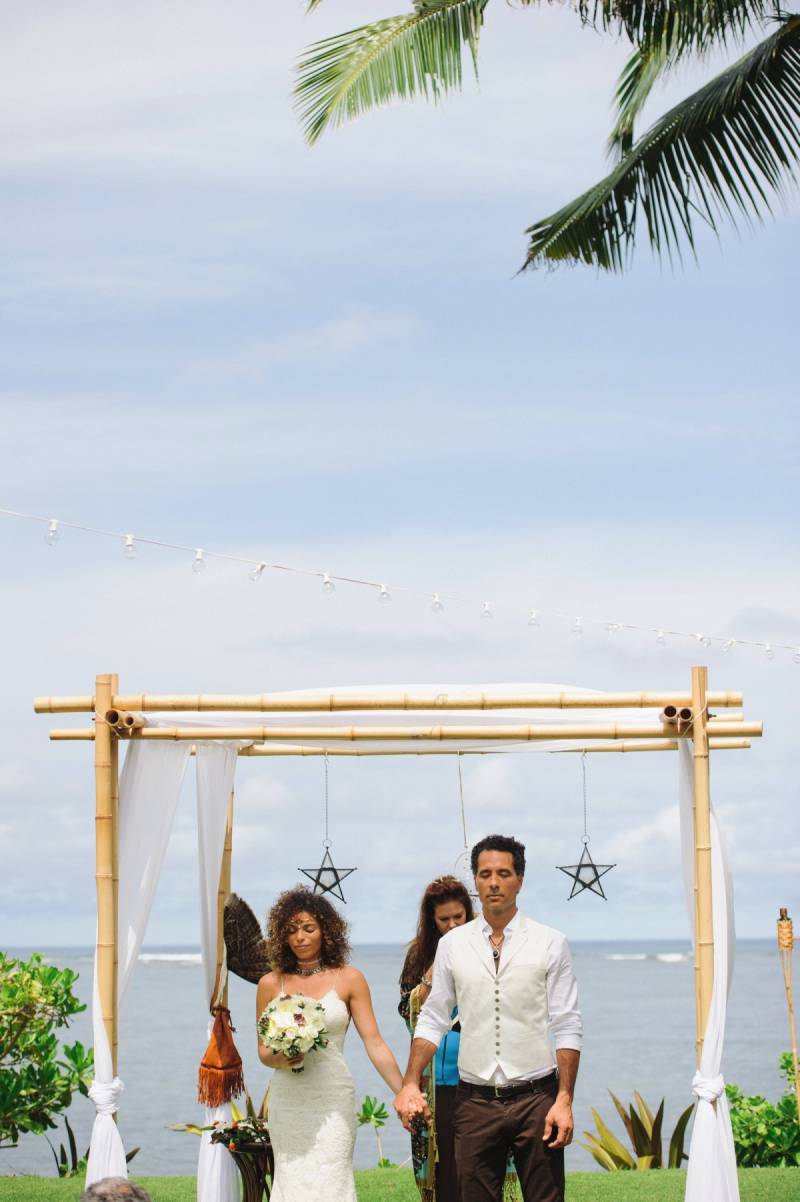 A bamboo ceremony arch is dressed in white linens. Martin Roberts Design created a gorgeous bouquet of ivory David Austin roses and succulents.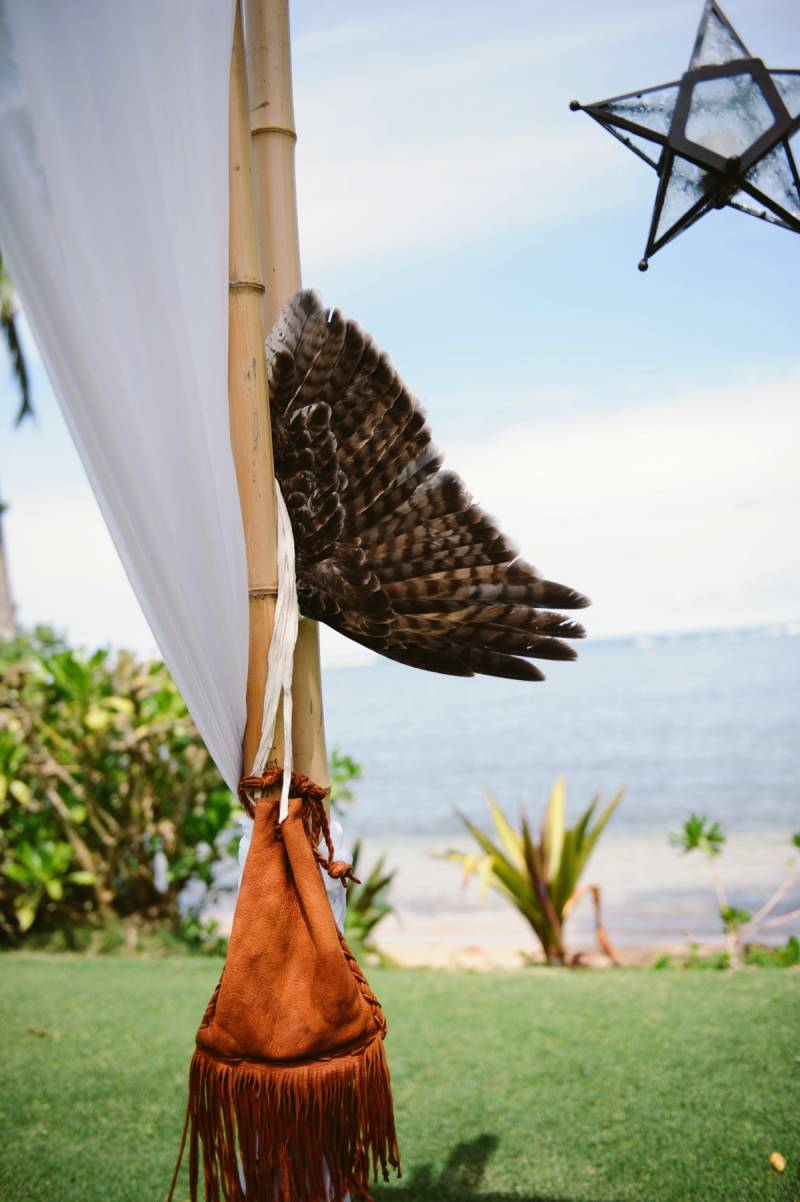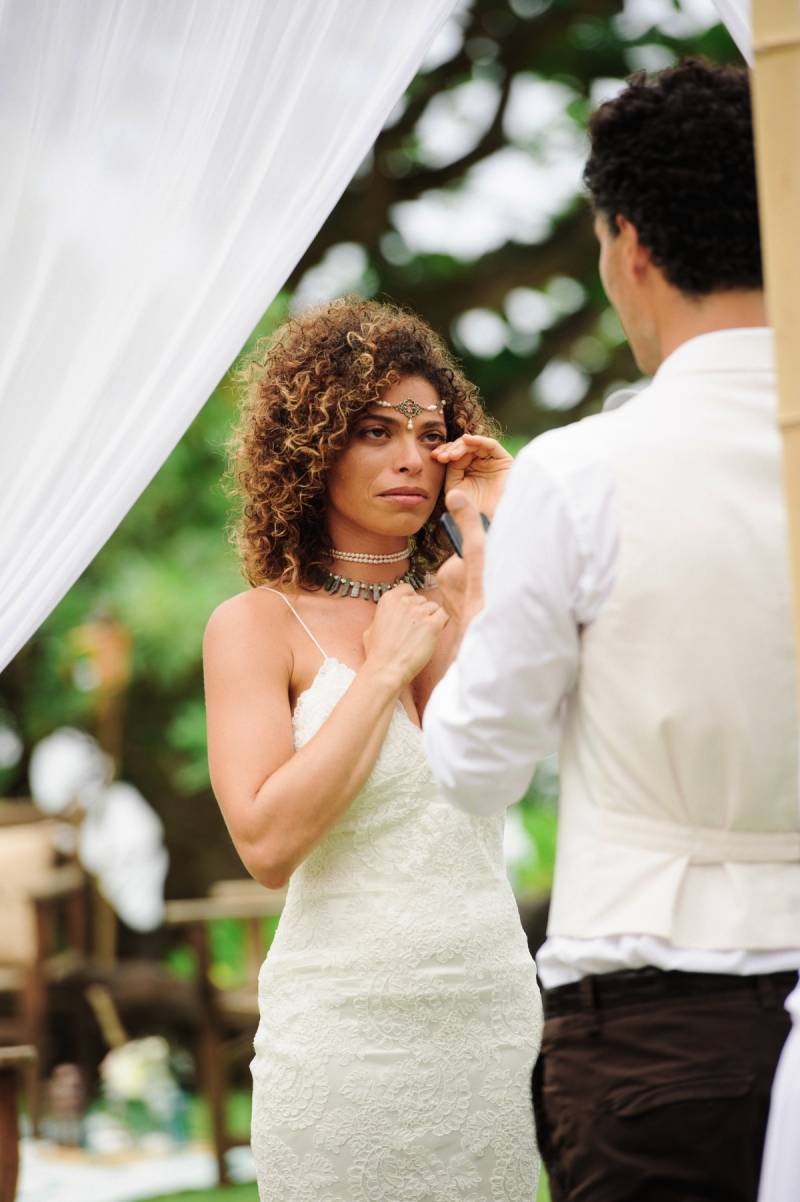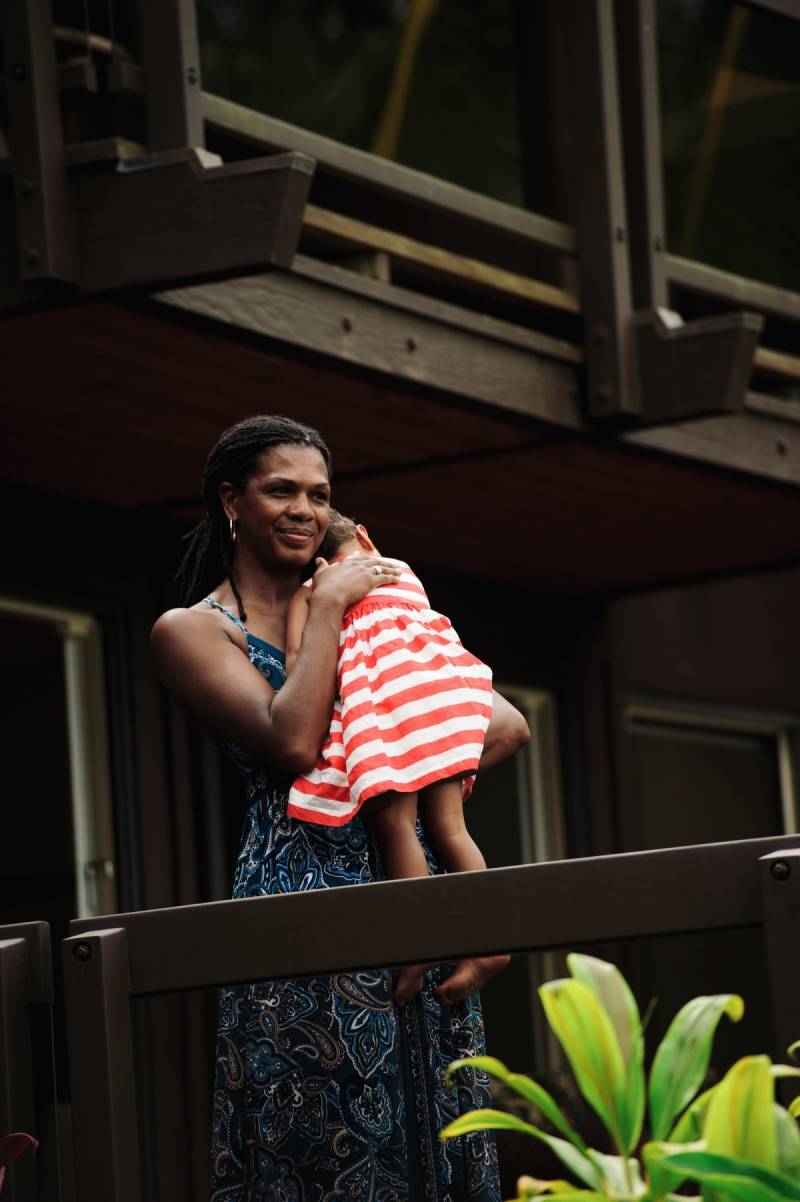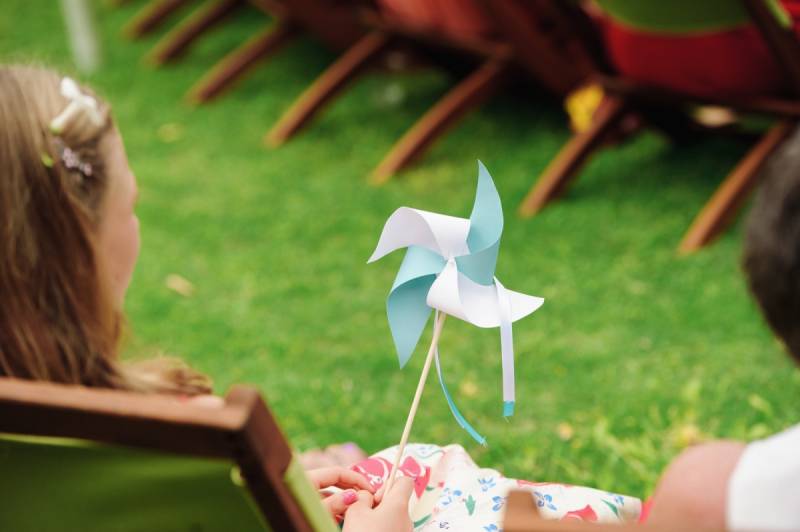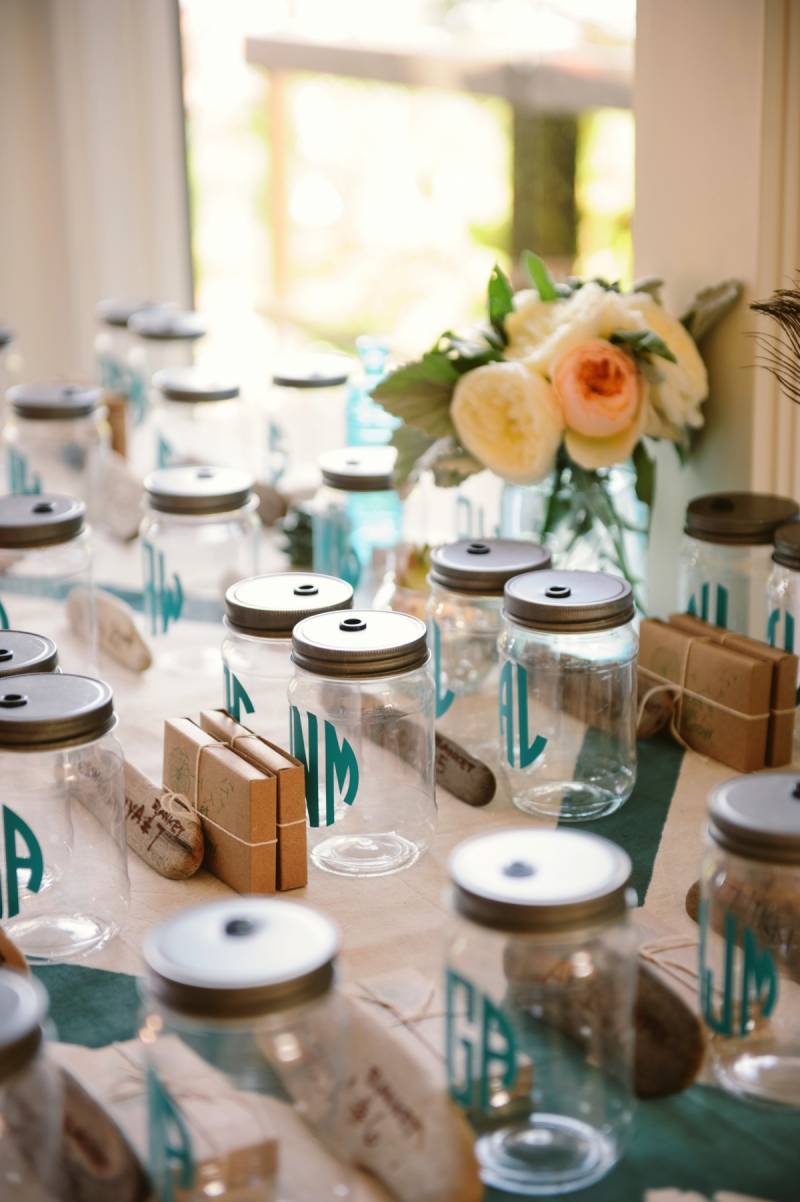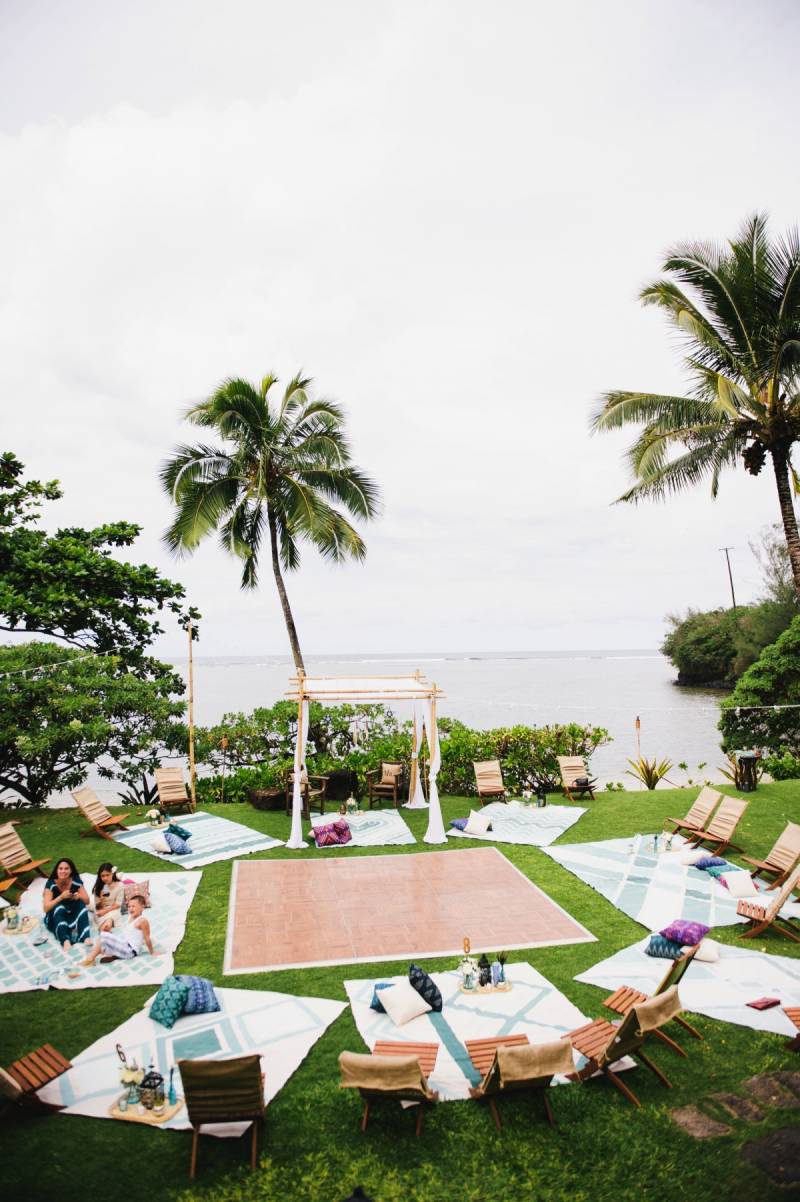 The bride and a handful of family members (even her groom) painted canvas drop cloths in the color story of the day: powder blue and indigo. They collected fun, patterned blankets for the Moroccan-style lounge setting in the grass. Erika shipped most of the décor items to Hawaii (pillows, votive candle holders, Moroccan lanterns and woven trays) to get the look she wanted.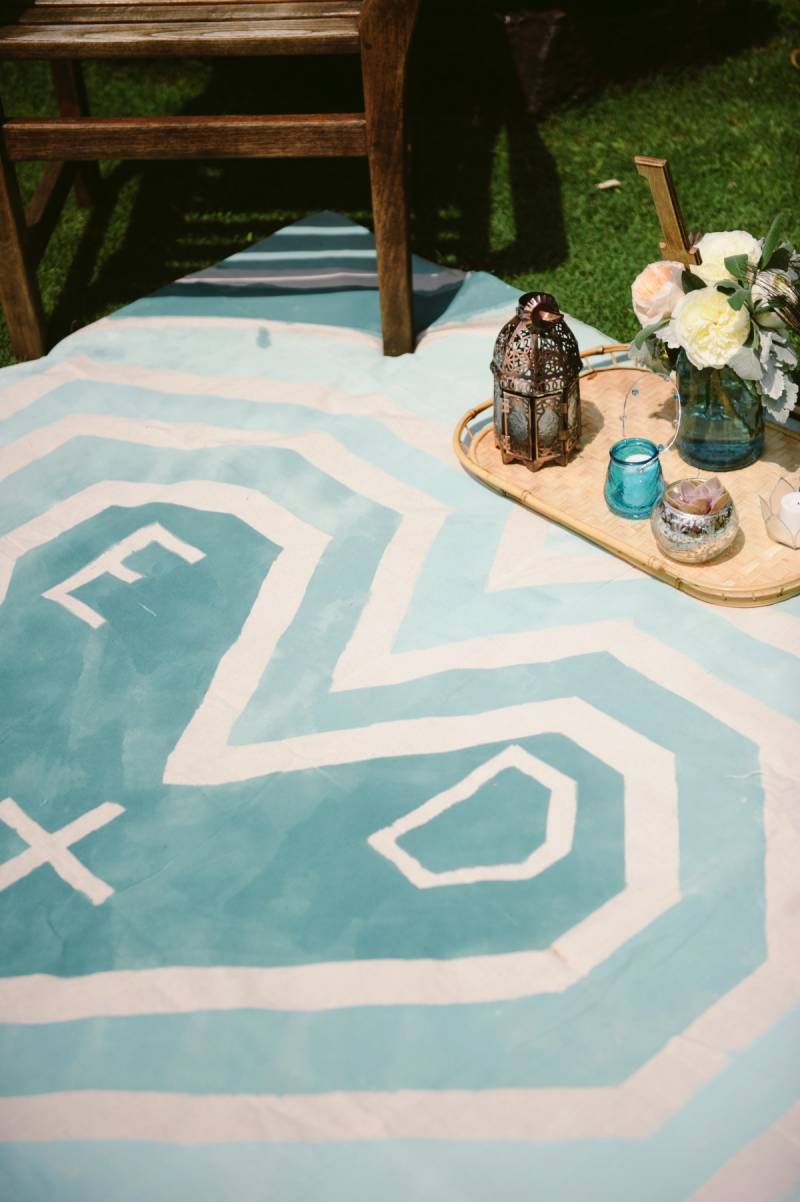 The couple's monogram graces the painted canvas clothes.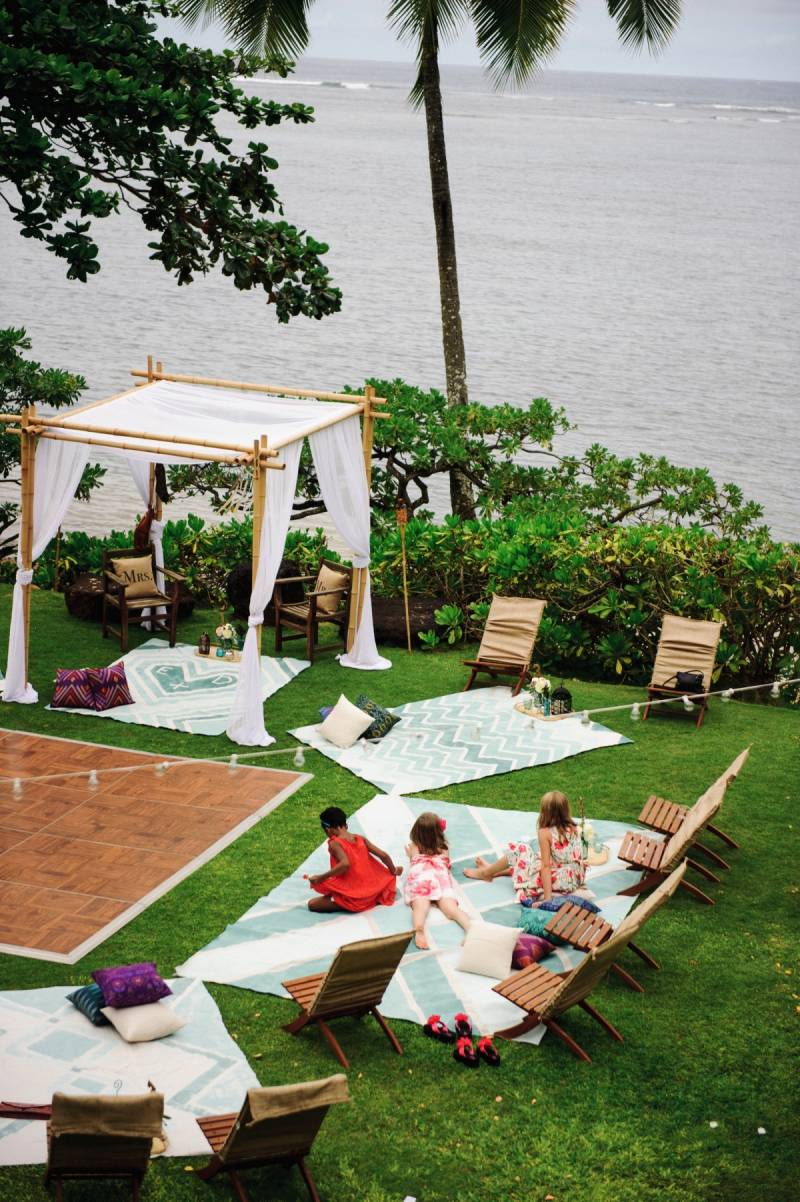 String lights by ET Services hang over a wooden dance floor provided by Kauai Tent.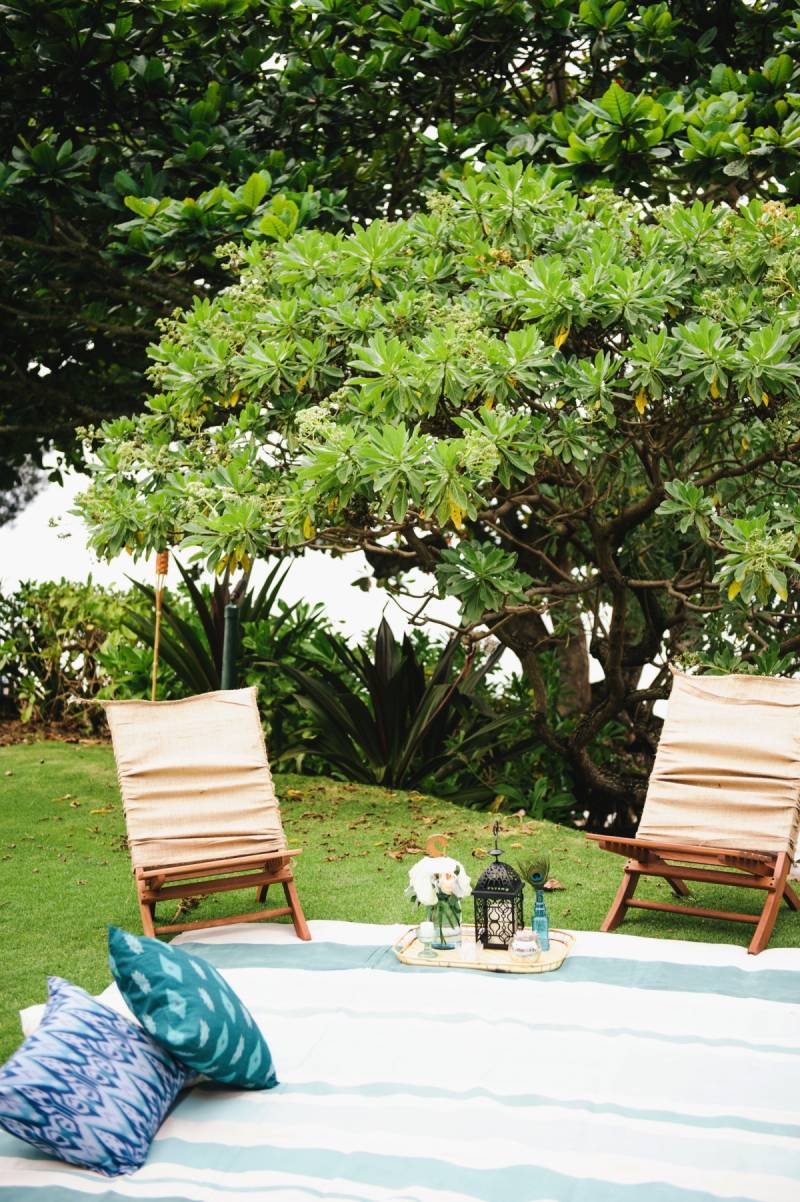 The couple set up lounge stations with a canvas cloth, blankets, pillows and a tray of candles and flowers where guests gathered after the ceremony. Wooden beach chairs are covered in burlap bags for an organic look and feel. "It was so cool to see every single guest have a hand in our wedding," says the bride. "It was really homespun and relaxed— exactly how I pictured it."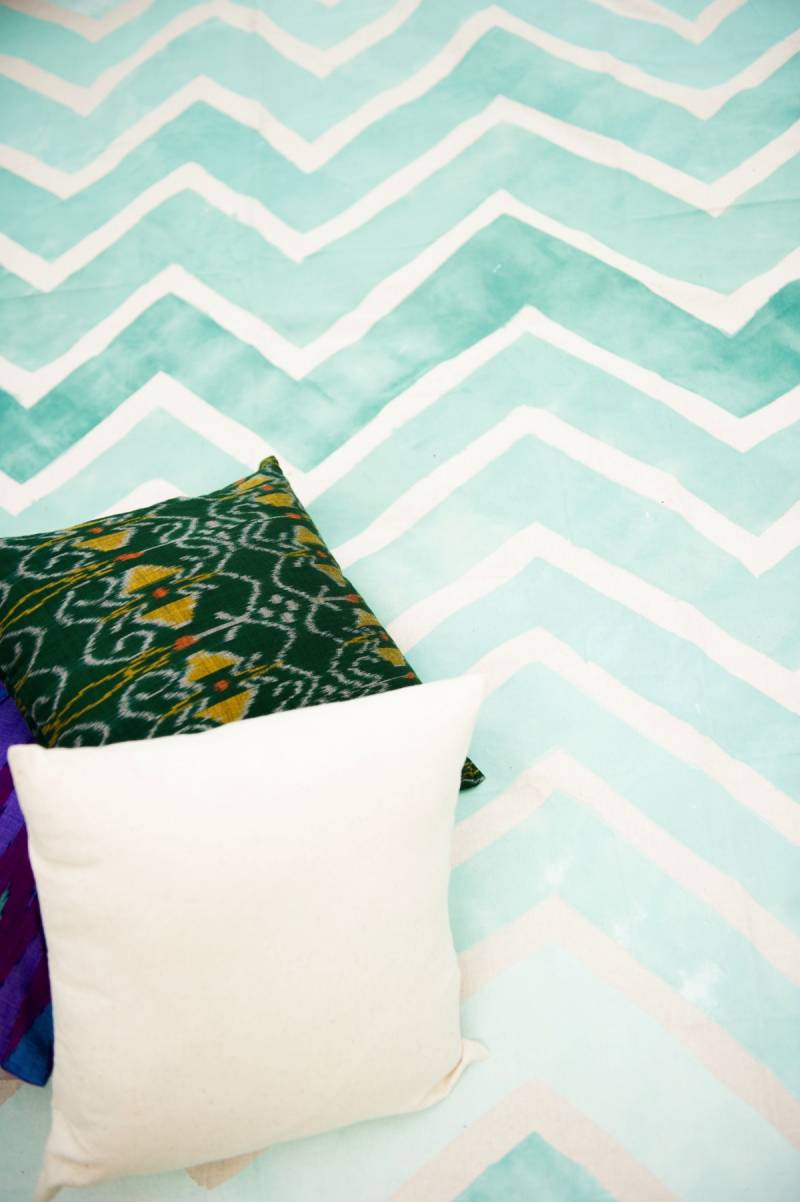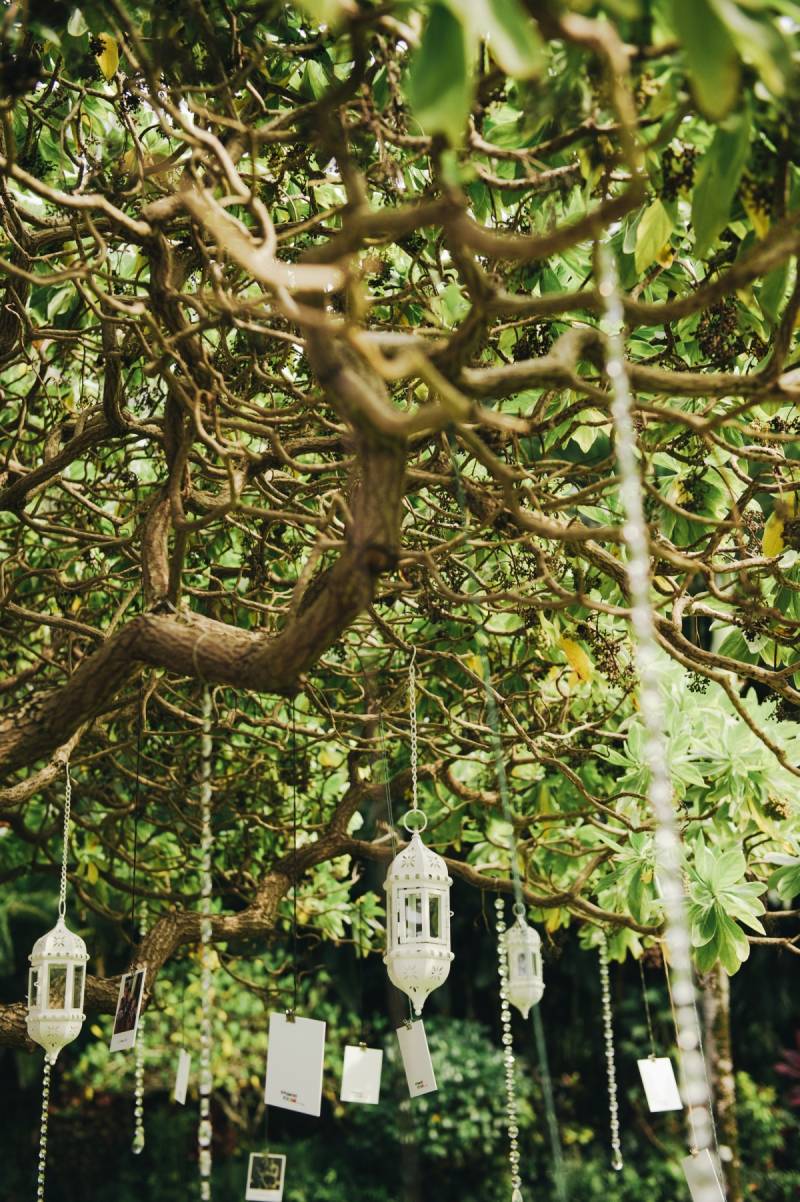 White Moroccan lanterns hang from the tree at the ceremony site.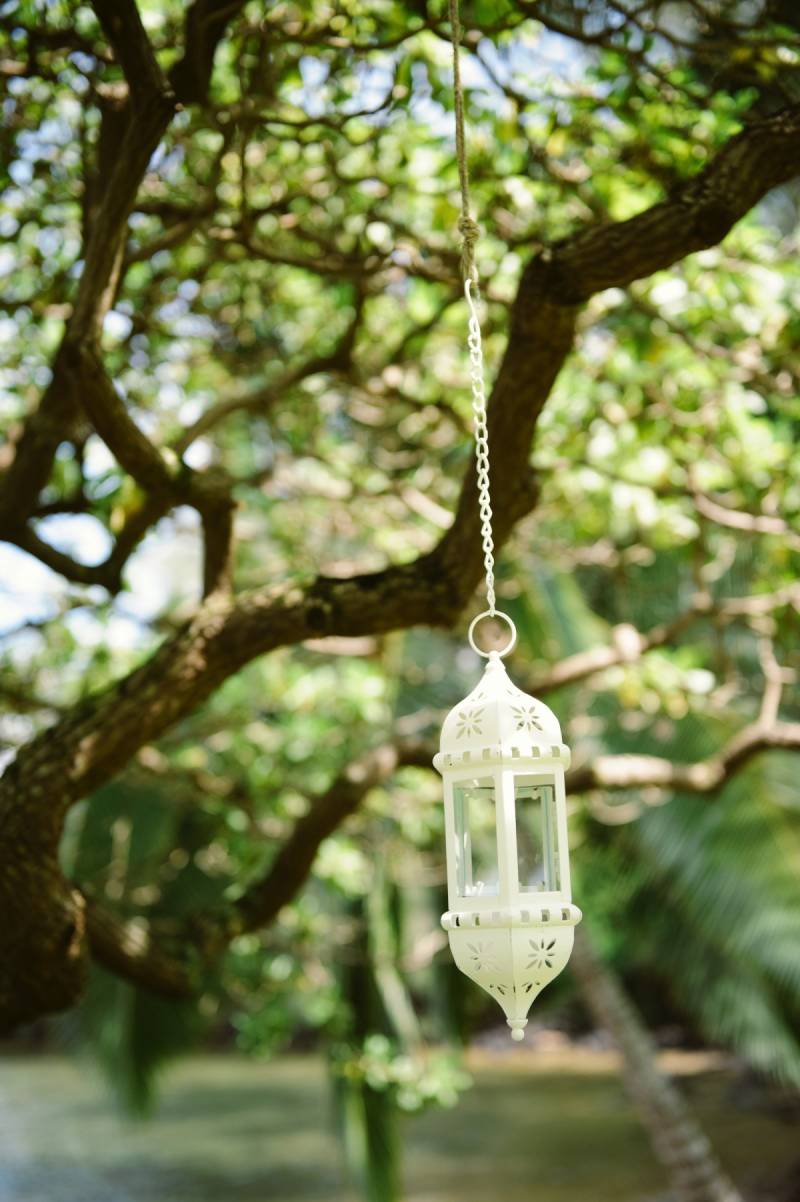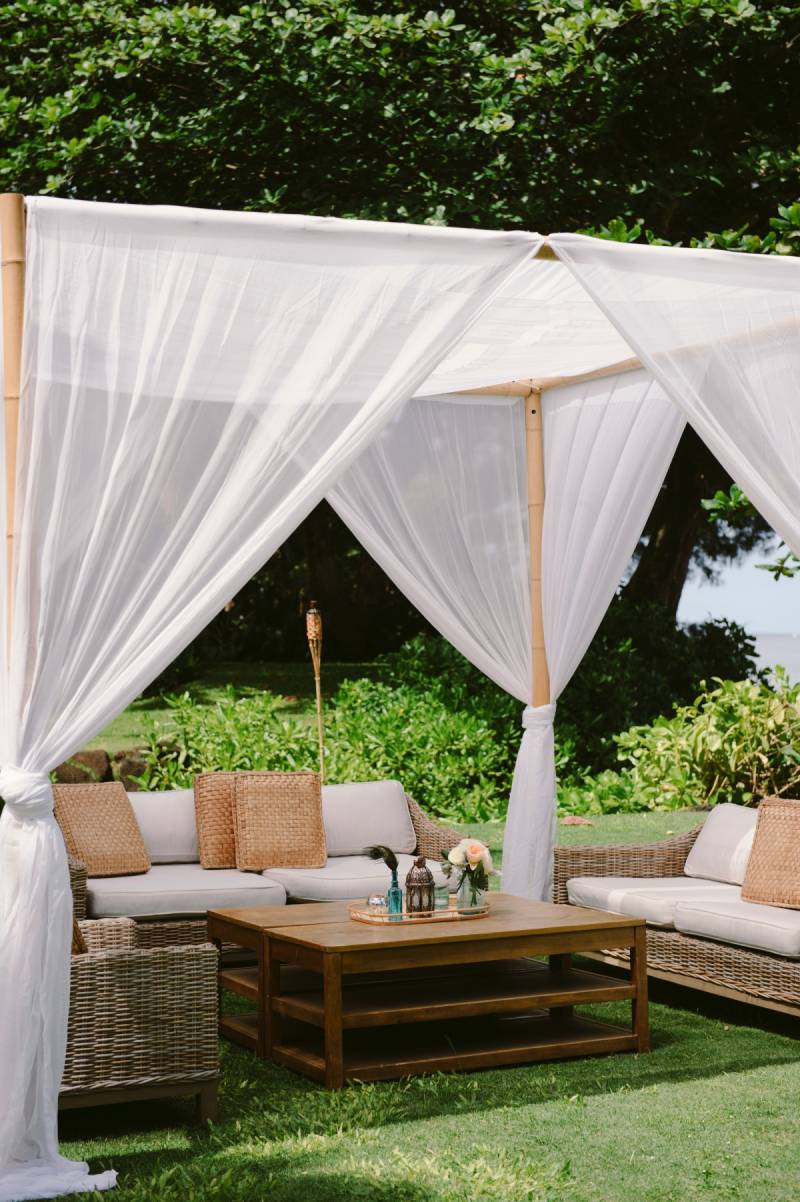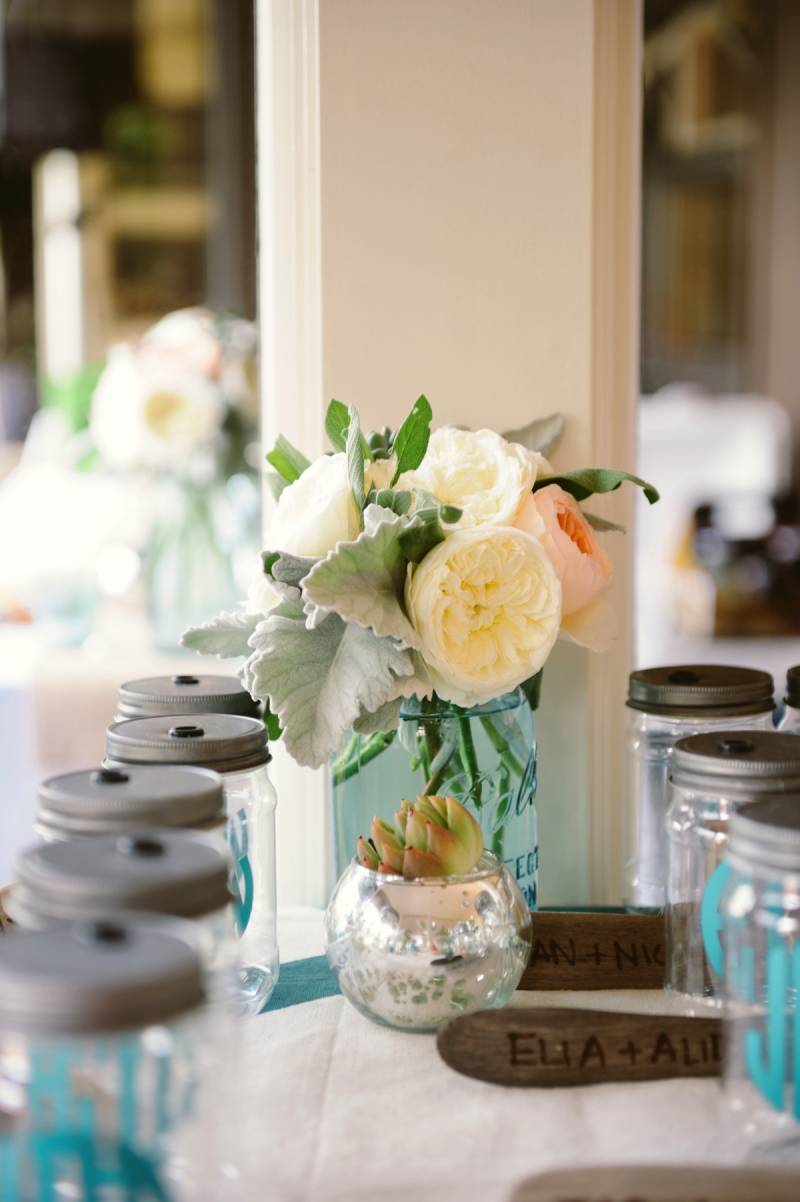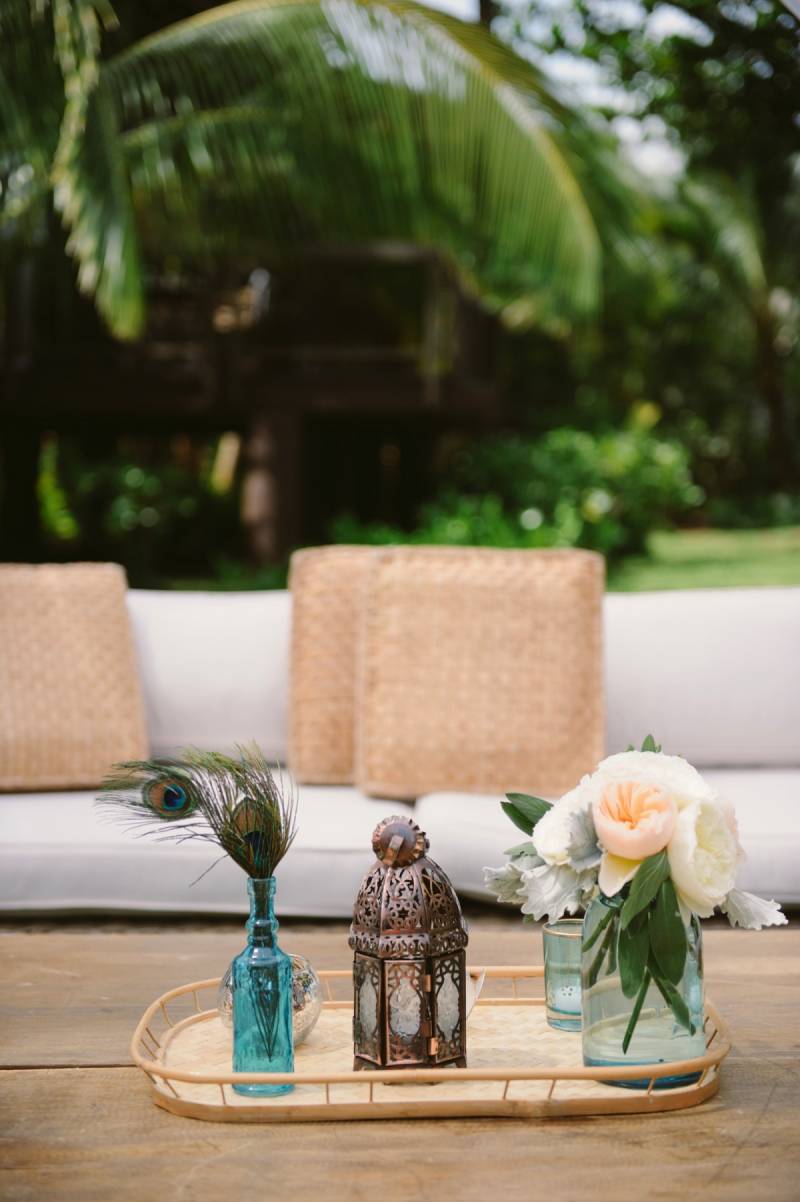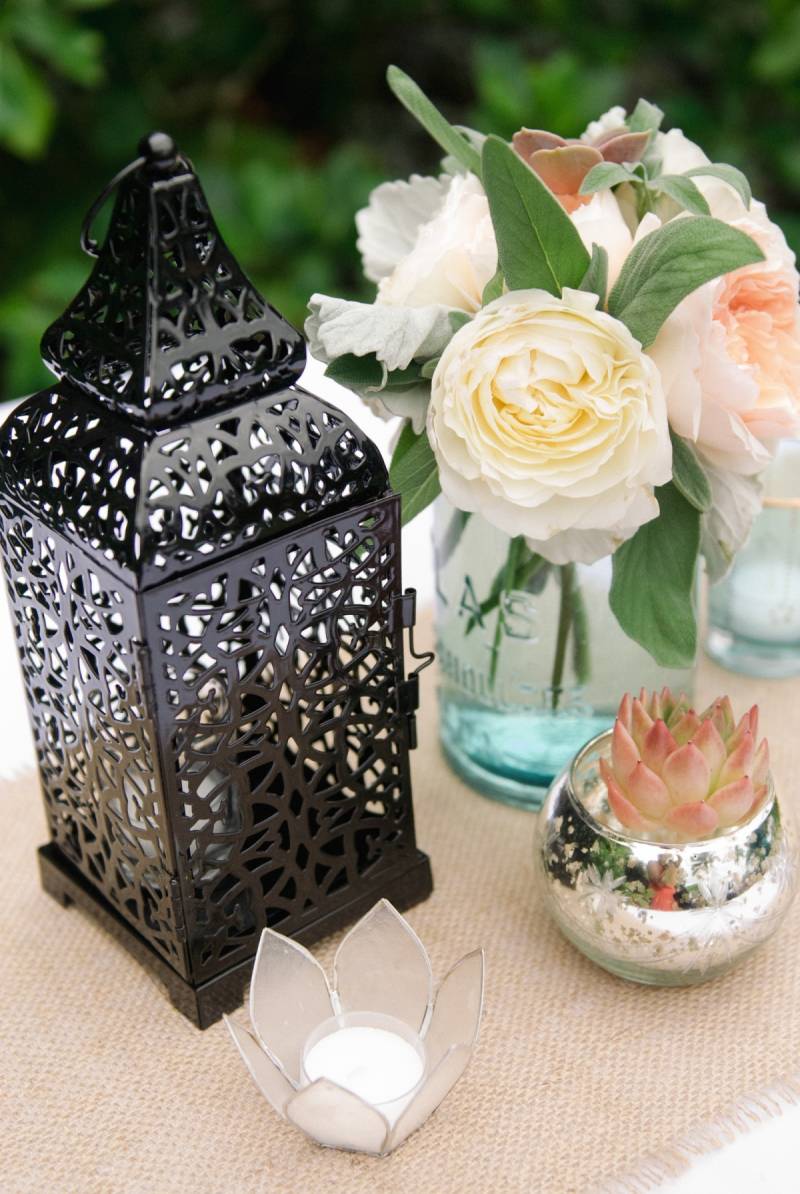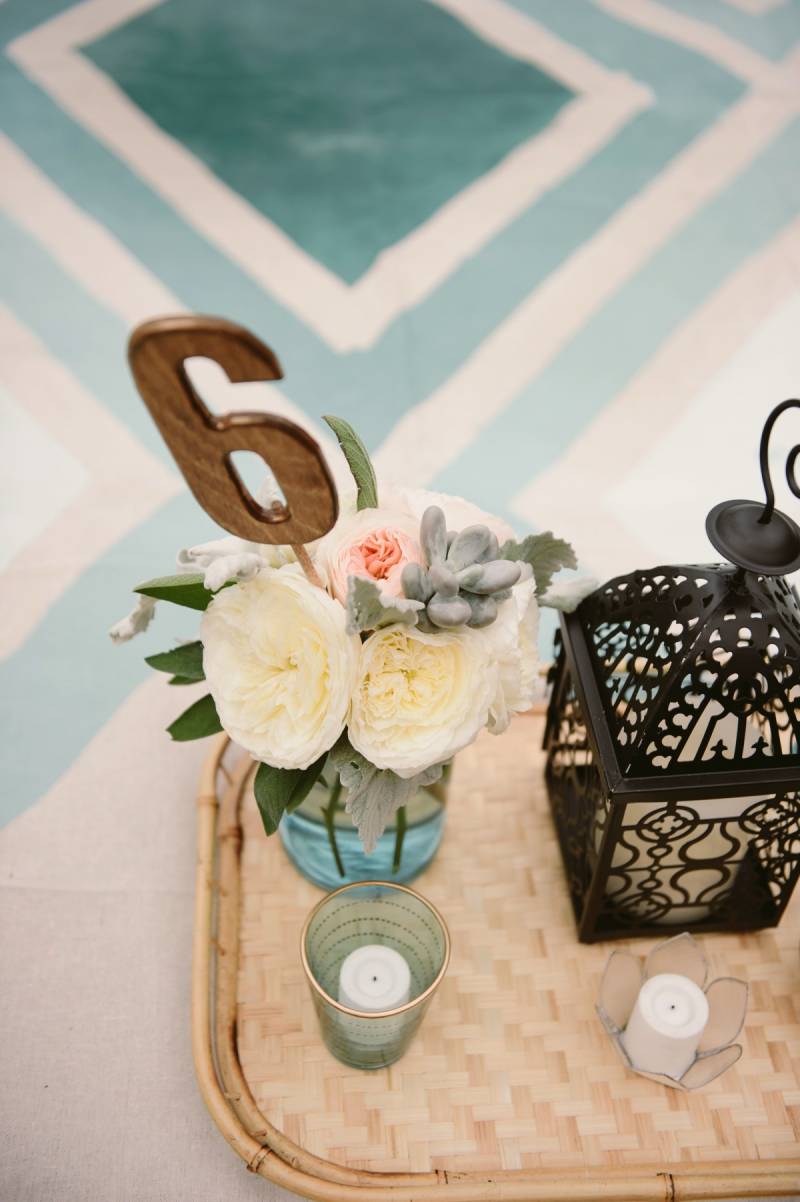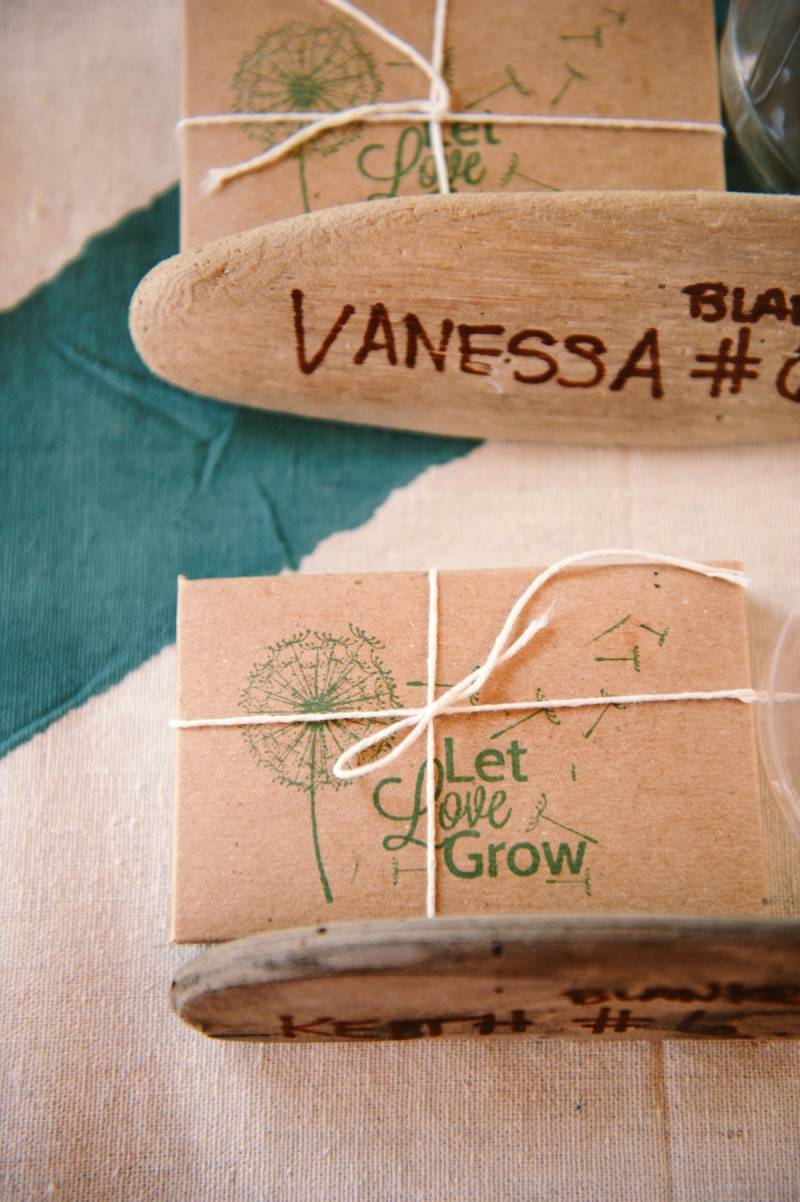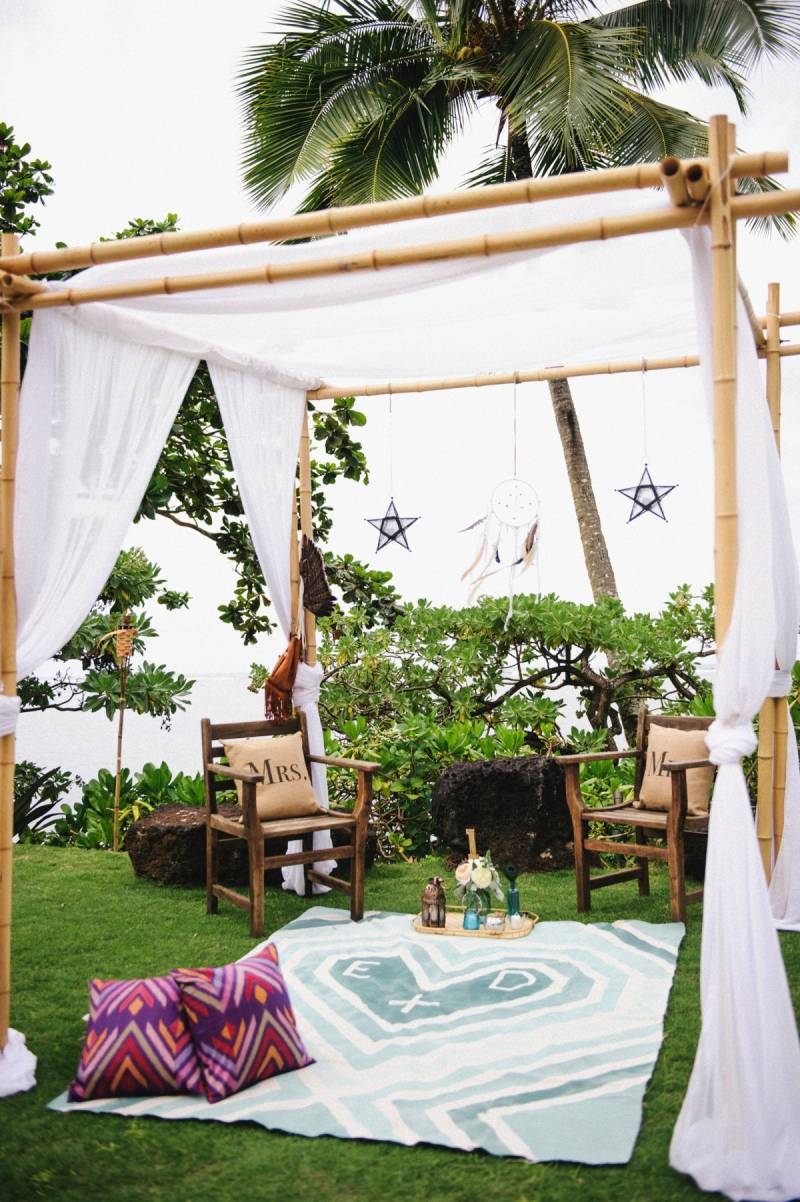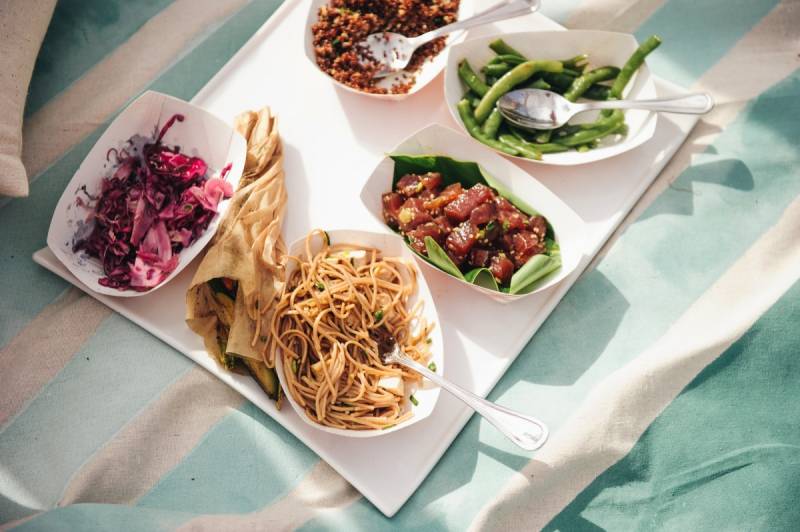 "Our incredible chef, Ryan Fox of North Shore Cooks, was totally down to rock the picnic family style meal complete with disposable bamboo plates and platters dropped off for every blanket," Erika says.