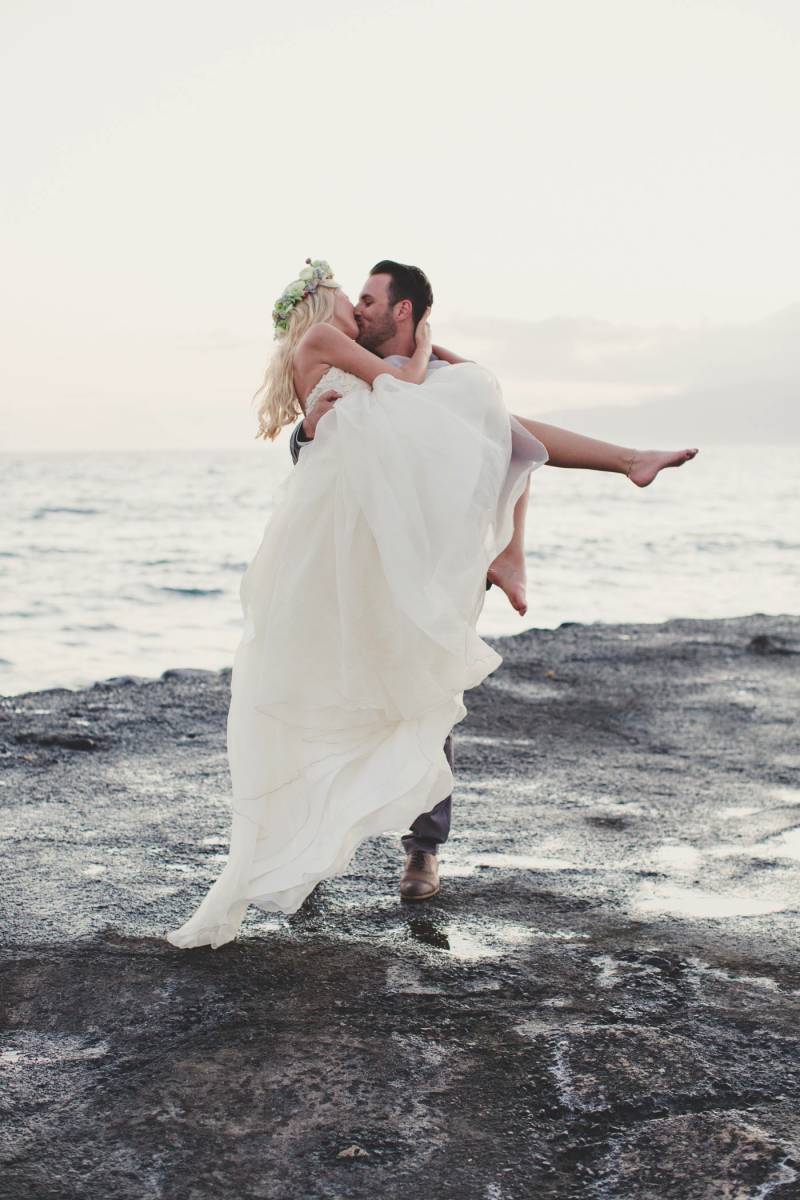 Ashley and Brandon didn't want a wedding day. They wanted a wedding week. The couple and seventy-six of their closest friends and family flew to Maui for a longer slice of celebration. "Hosting our wedding in Hawaii gave us a once in a lifetime experience to be with everyone together for more than just the six wedding day hours."
The California couple selected Maui's Olowalu Plantation House on the west side of the ilsand. "Maui has the most beautiful and natural backdrop for a wedding," says the bride. "Especially the Olowalu Plantation House! As much as we love Maui, (My husband and I actually made the move there three months after we got married!), I didn't want the typical Hawaii-style wedding with conch shells and Bird of Paradise flowers. The location was amazing on its own with the perfect amount of "tropical" going on, without feeling like it was an island-style themed wedding."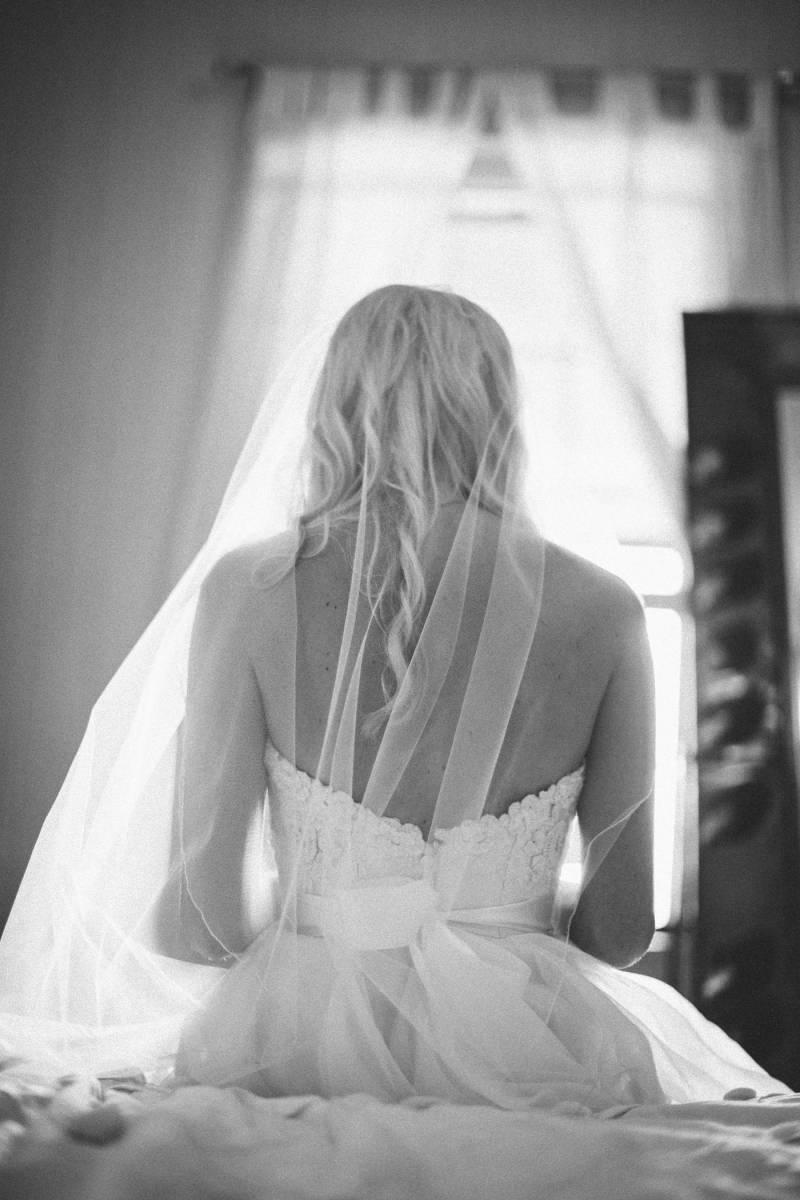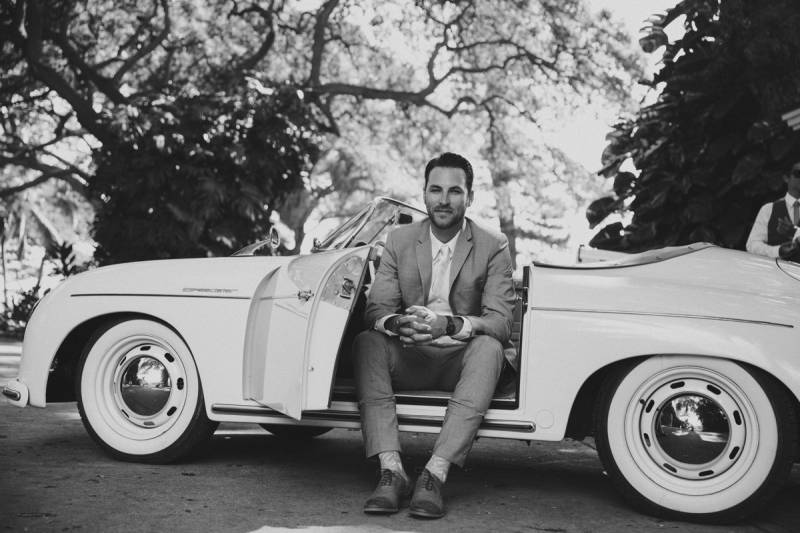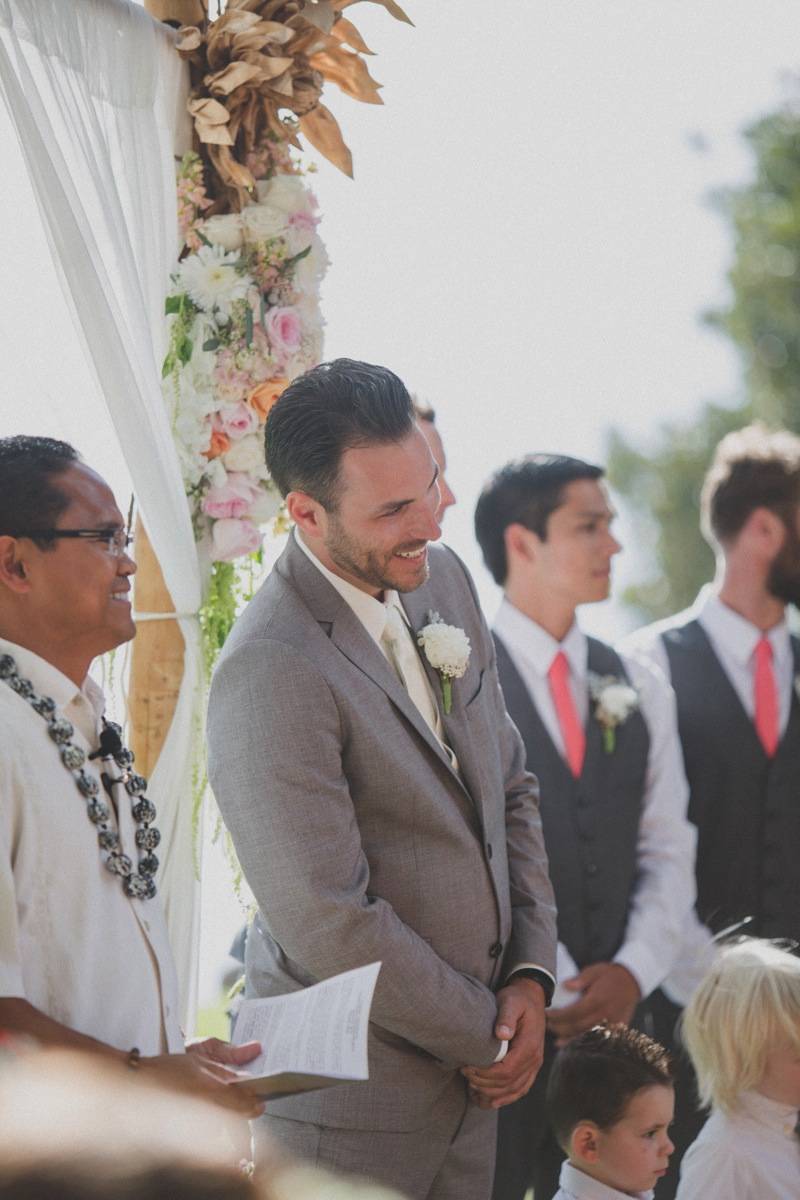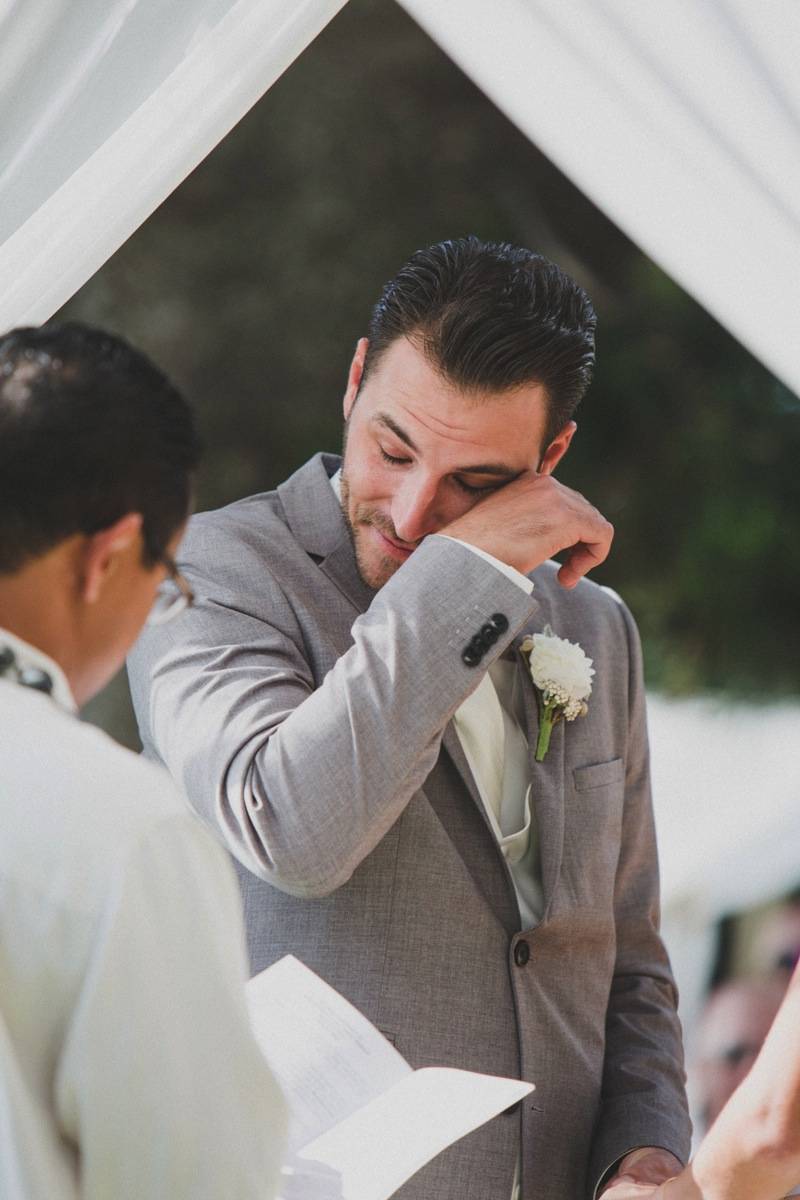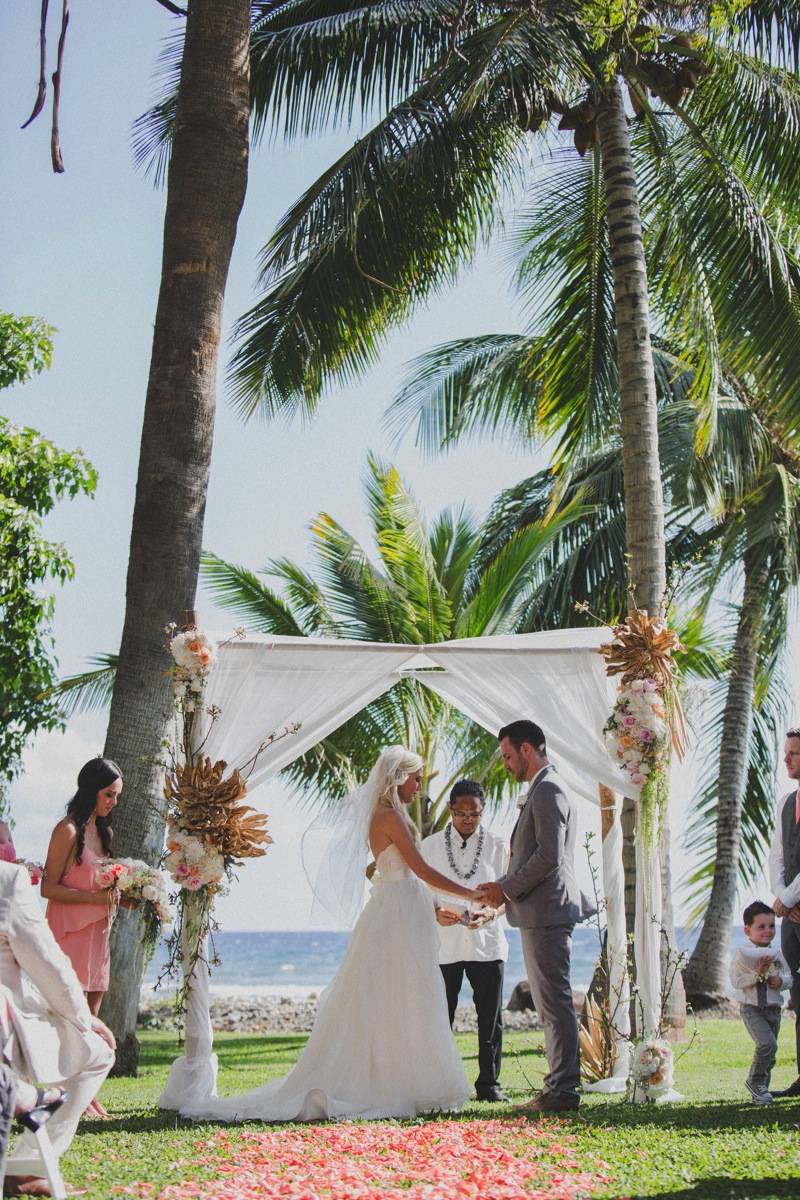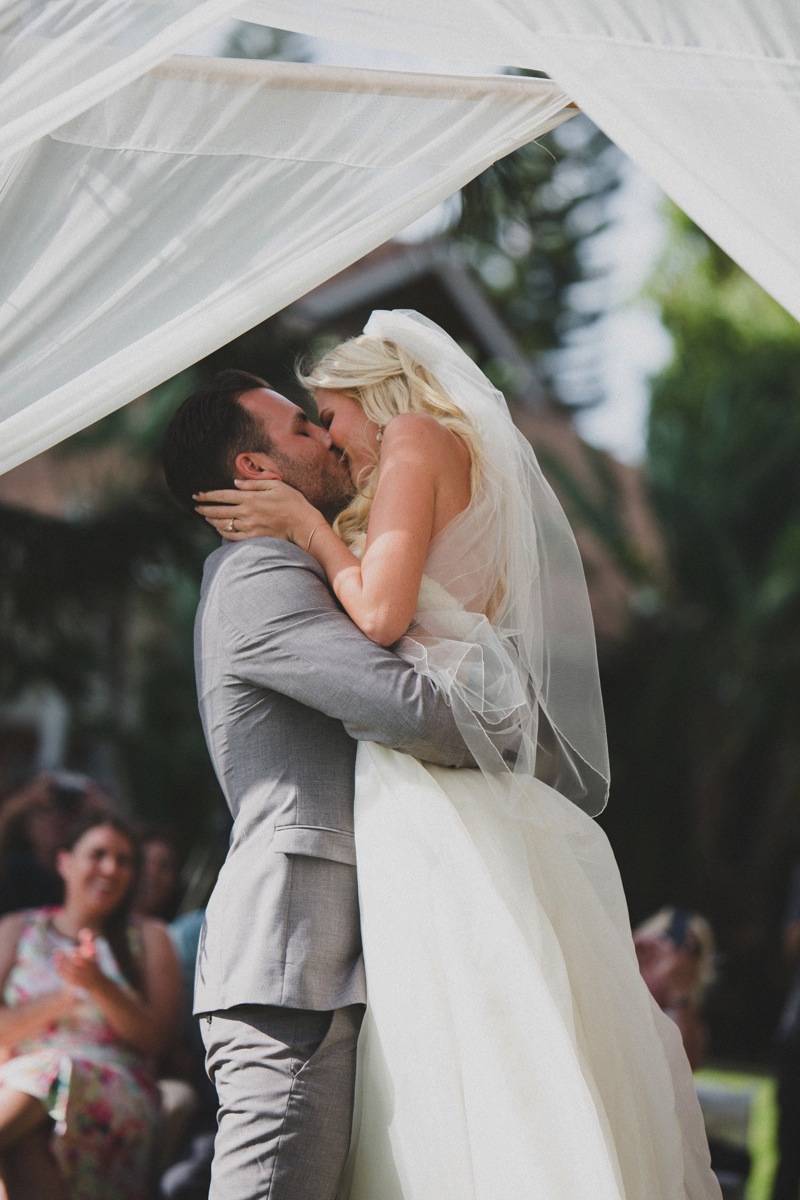 Ashley found her dress by Watters and Watters at the White Dress in Corona Del Mar, California. "I had tried on over 60 dresses at more than seven wedding dress stores. I wanted a soft and romantic, timeless dress that made me feel like a bride. I originally liked the slim silhouette and bohohemian feel dress but felt like I could wear one anytime. But this dress was the one." The bride jokes, "Being the Anthropologie connoisseur that I am, the top half had the perfect amount of stitching with the different ribbons and material to make it feel boho with the perfect train. My gold polka dot heels were by Dolce Vita from Anthropologie."
Ashley wore a veil down the aisle then changed into a flower crown, or "haku lei" for the reception.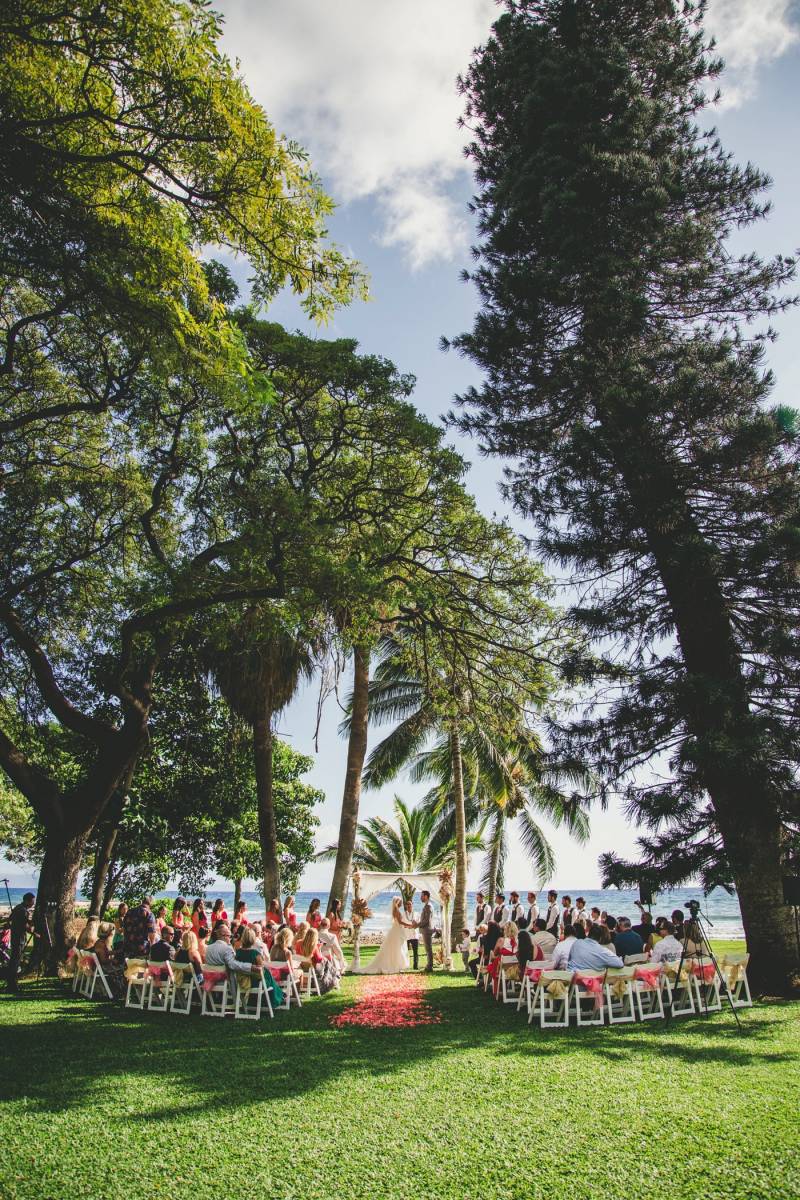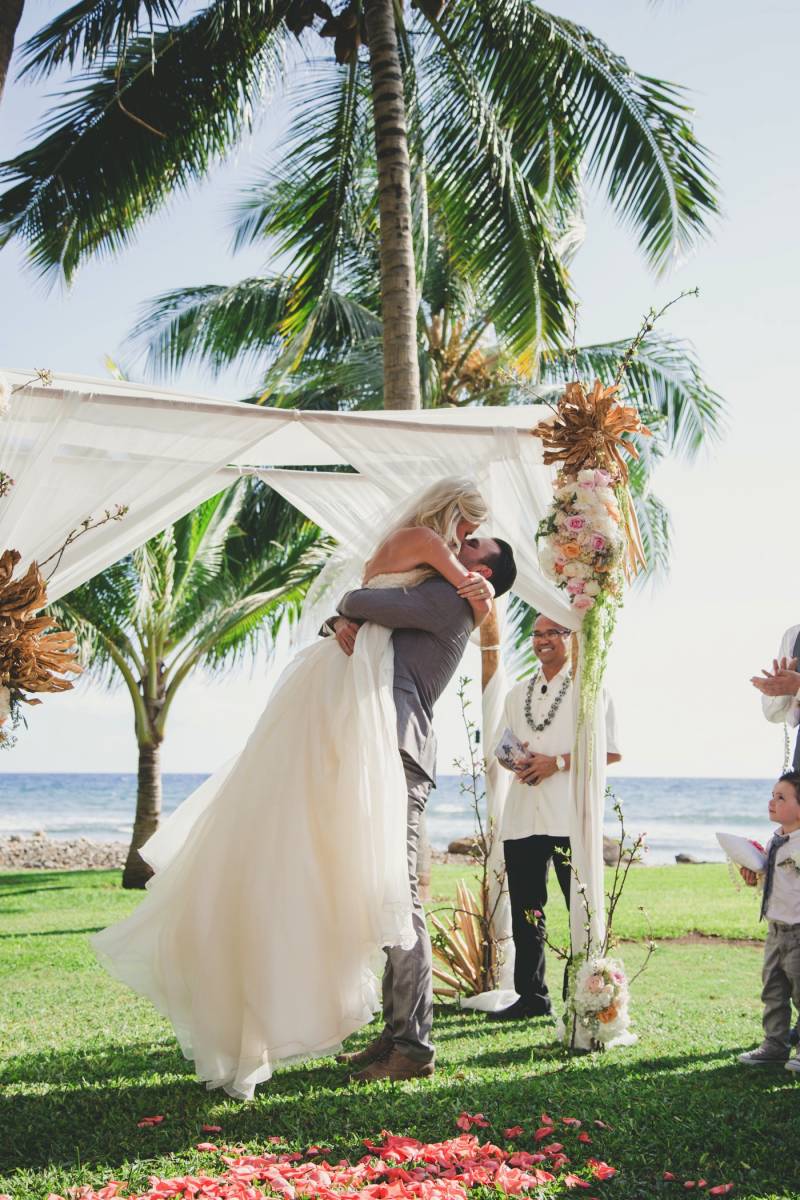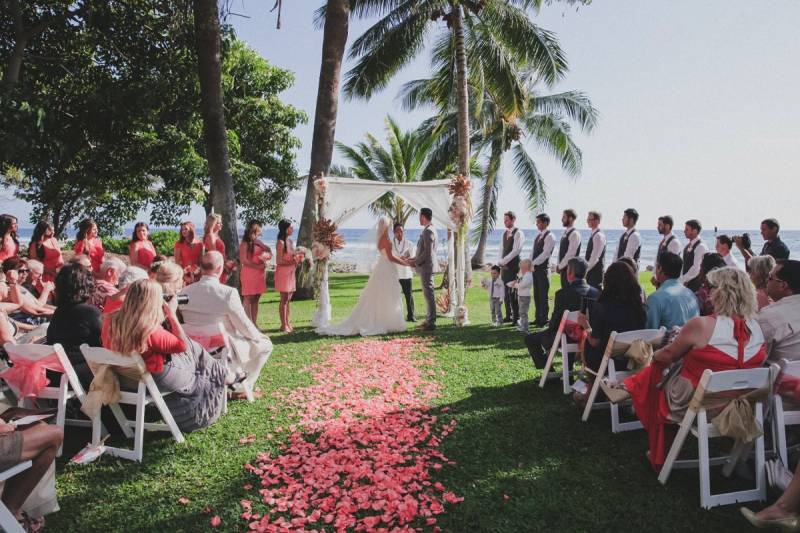 ​"I wanted coral as our pop of color, with touches of gold. I am obsessed with yellow gold, so I asked my florist about spray painting succulents gold for the centerpieces. My bridal bouquet was inspired by my mom and mother-in-law's cascading-style bouquets. It gave the flowers a more bohemian, vintage feel."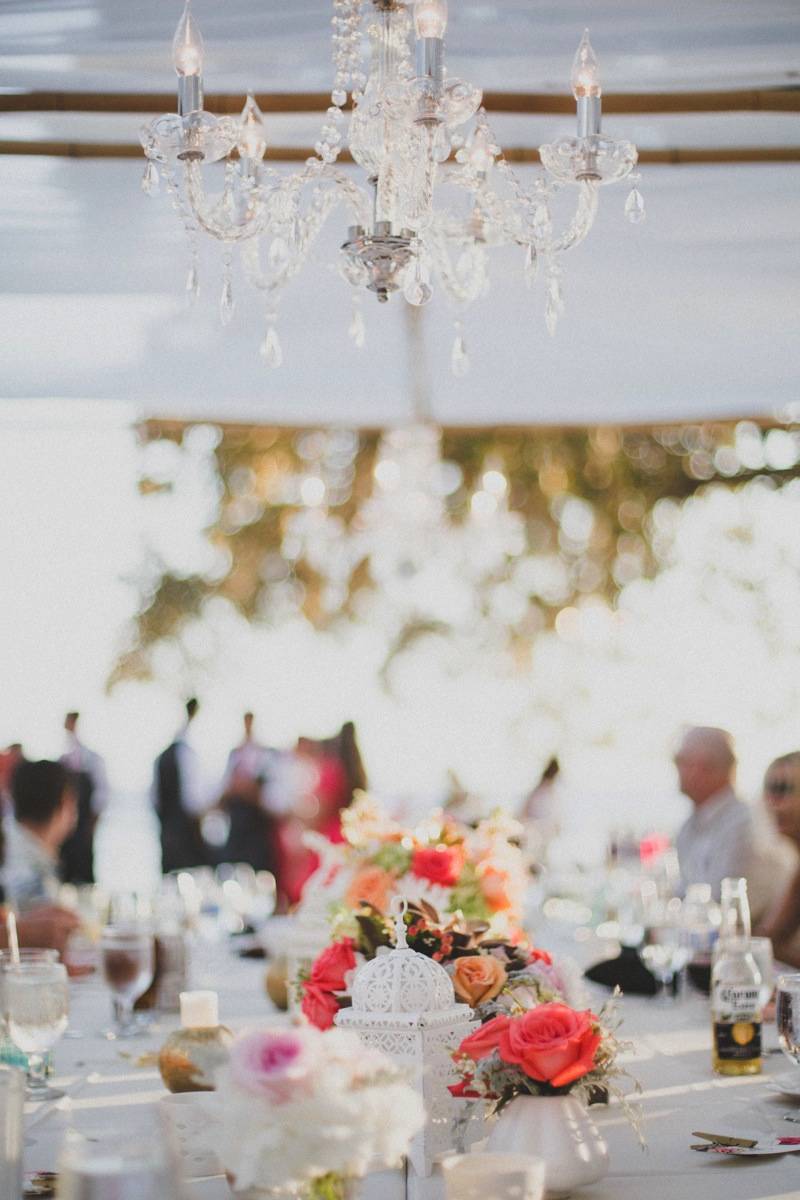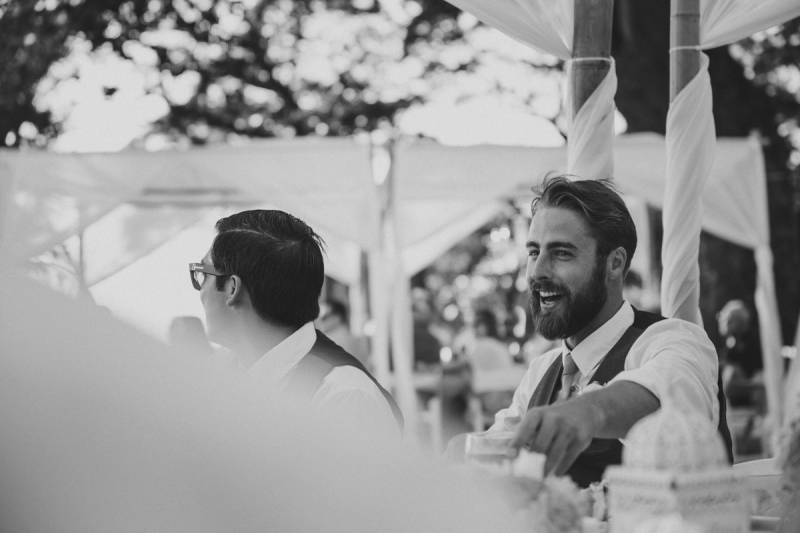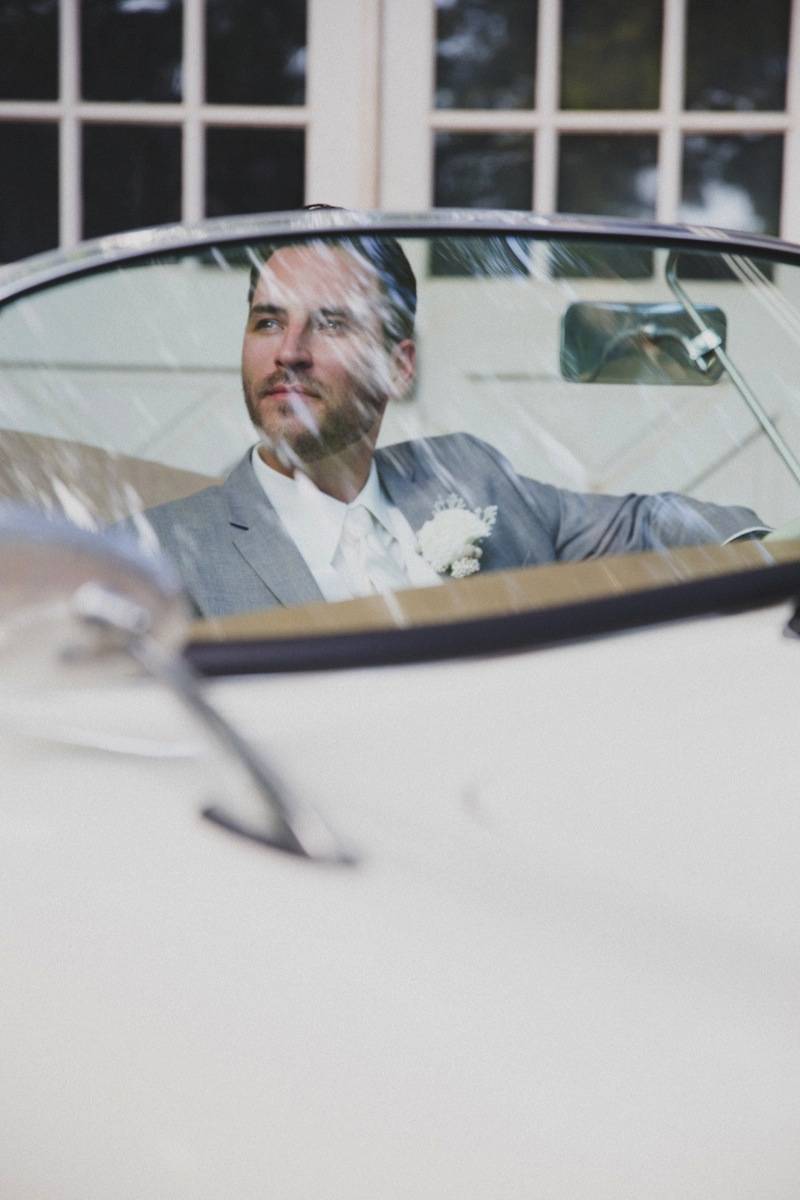 The classic car we rented was inspired from one of our favorite bands, She & him. They redid the classic song, "You Really Got a Hold on Me," and they have a really vintage sound quality. I knew I just had to have an ivory classic car! I really got all the pictures I could've hoped for!"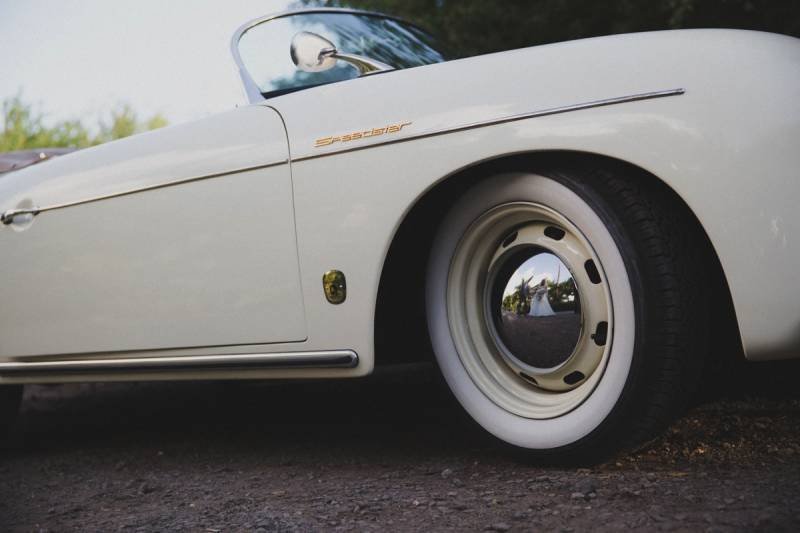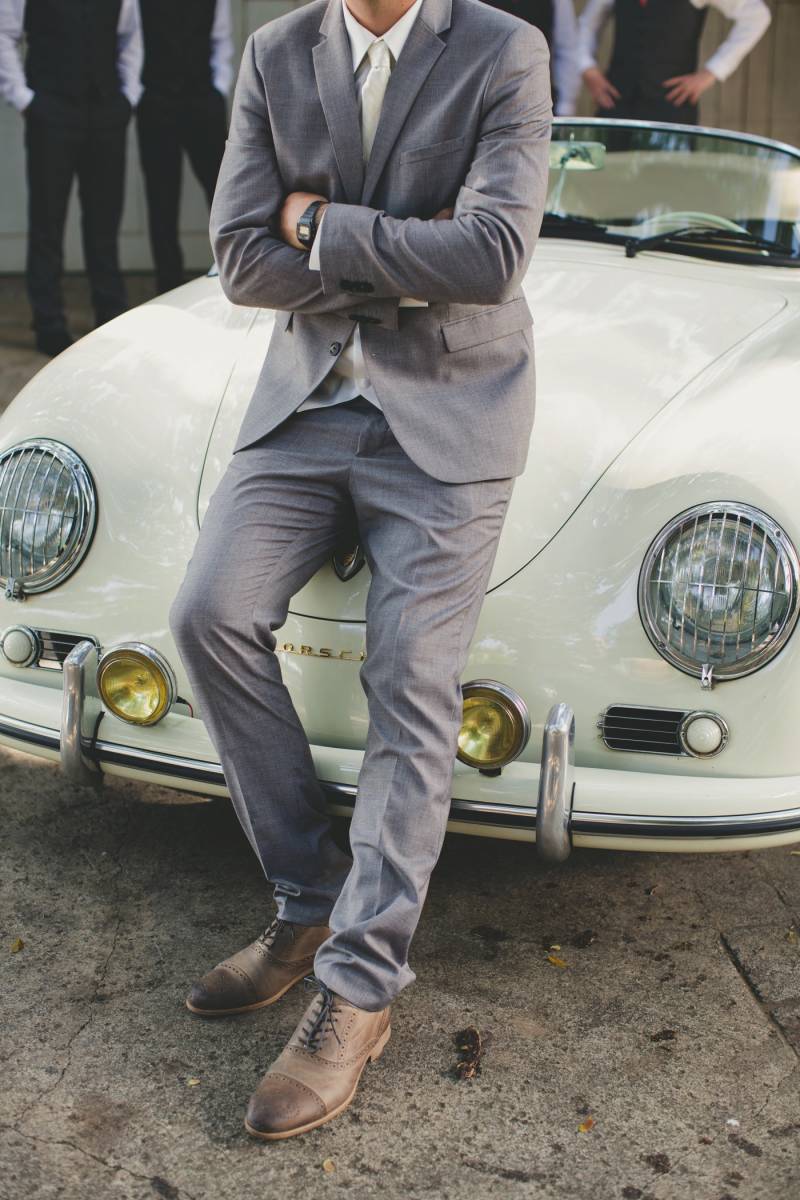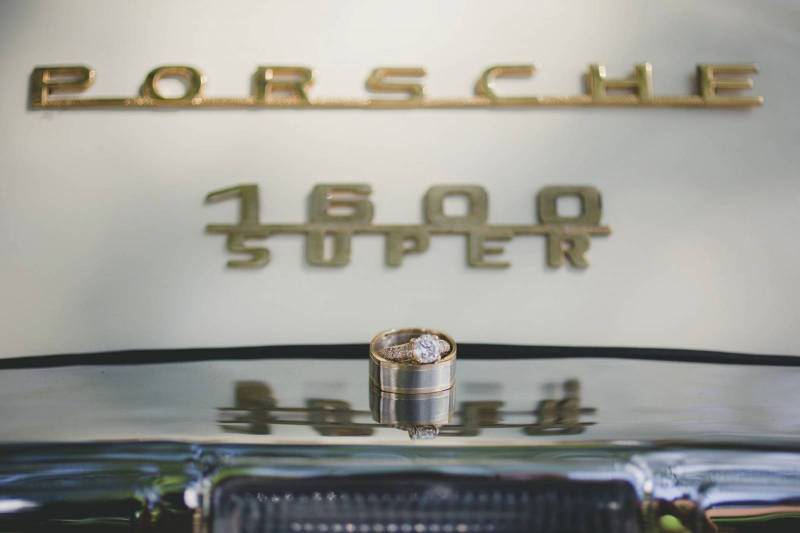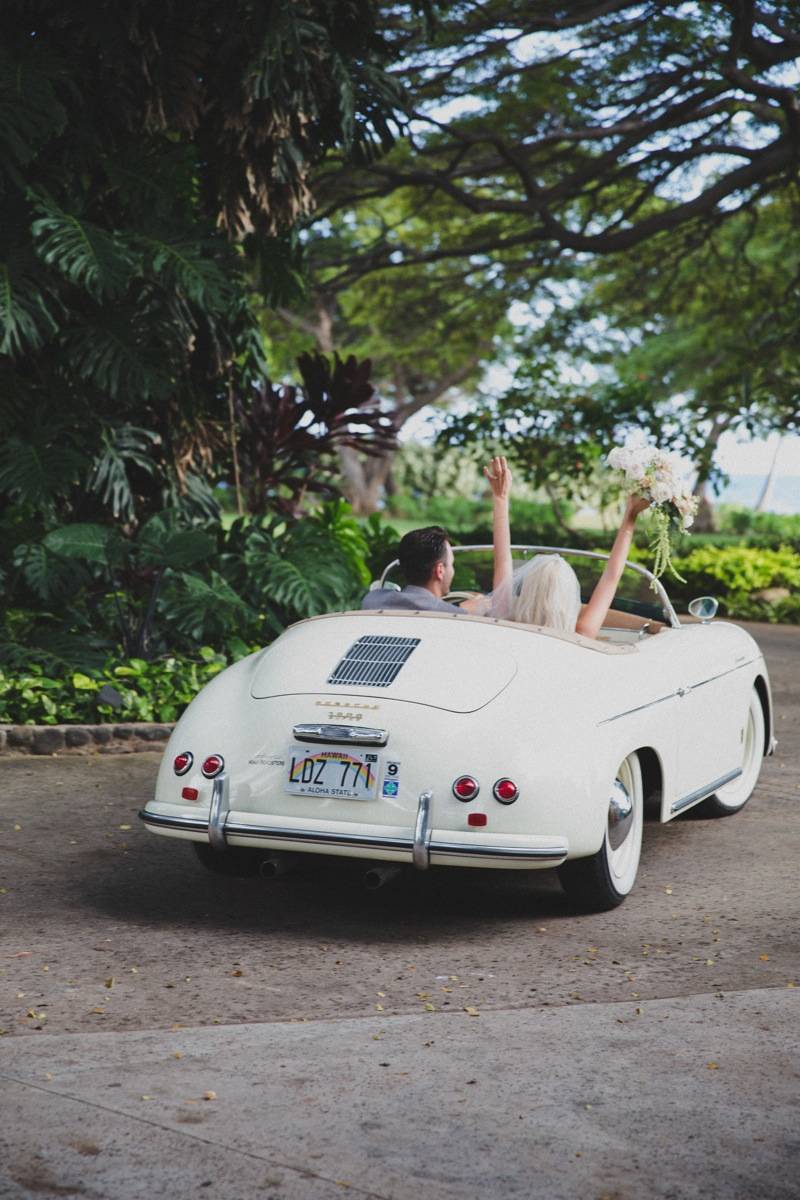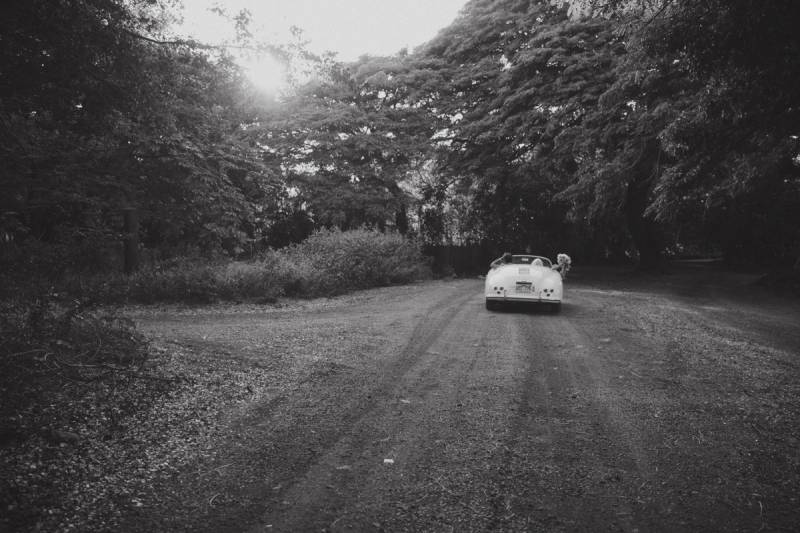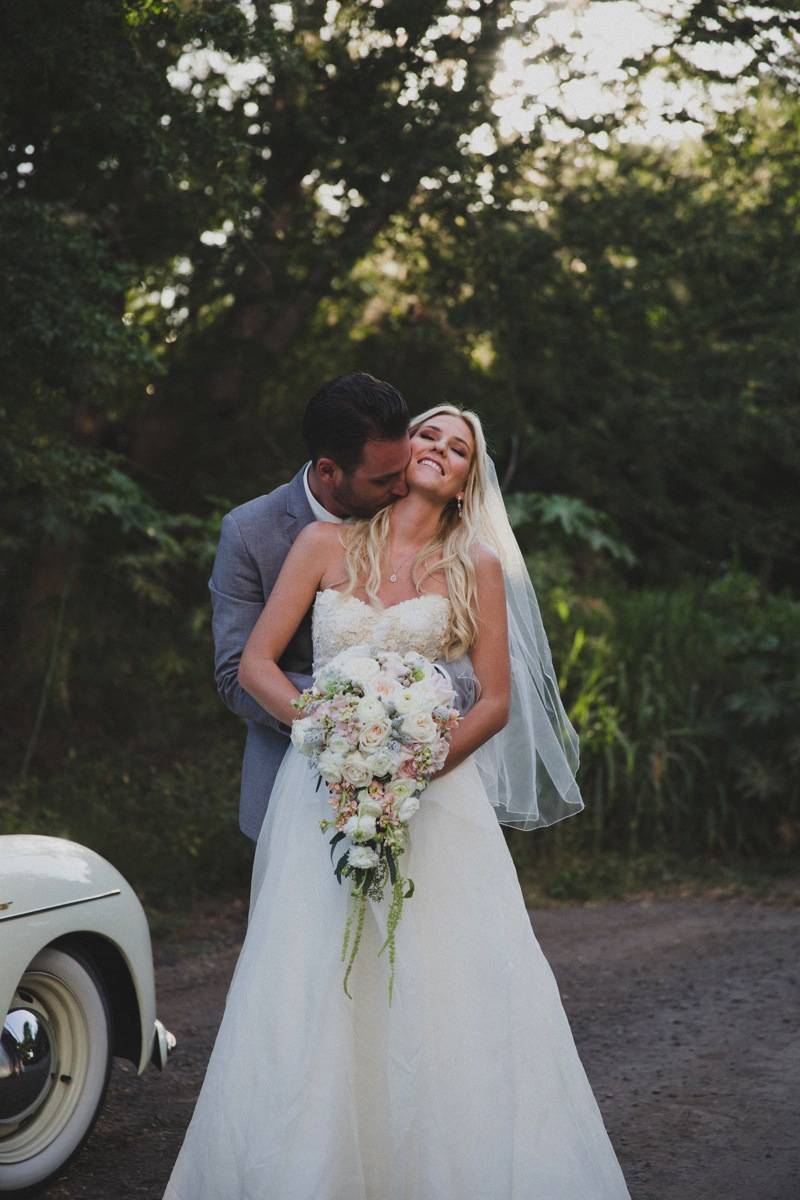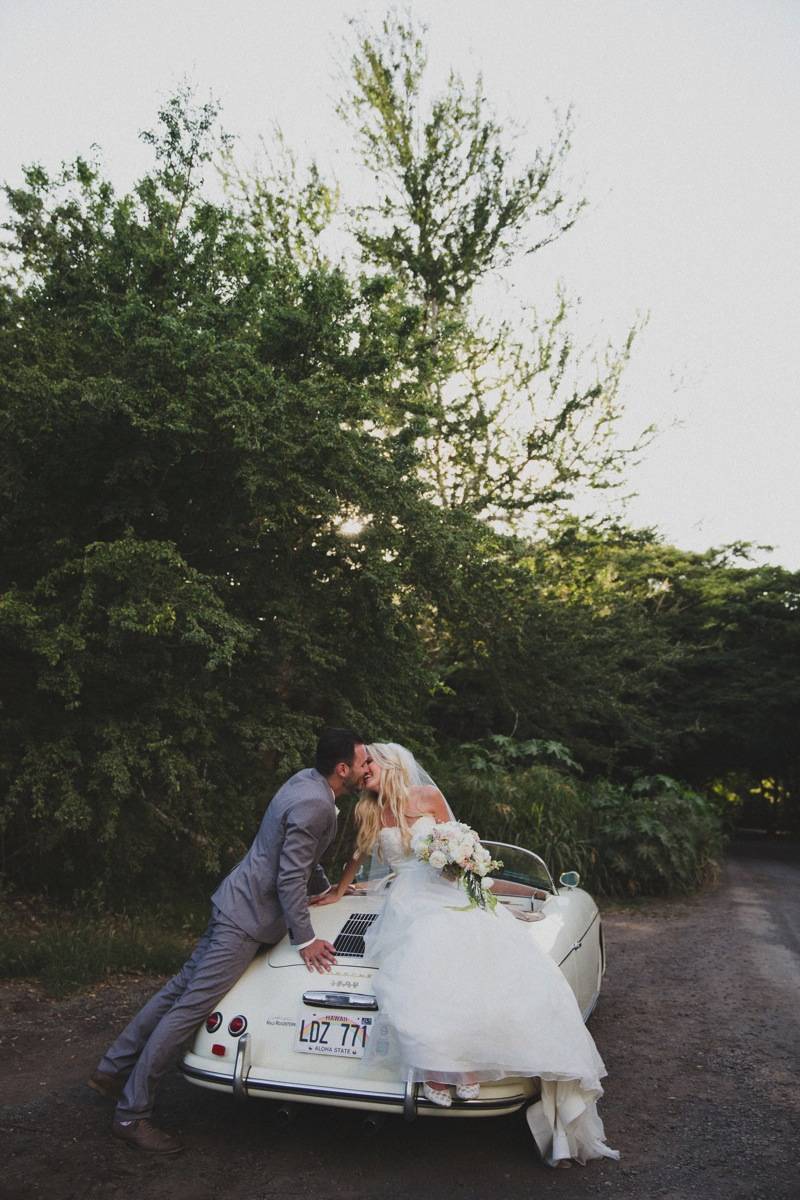 Throughout the planning process, Ashley kept the photo opts in mind. "I was just thinking how well with this photograph? Our wedding photographers, Maui Maka, were amazing! I had sent them ideas of looks and poses that I had wanted to happen on the day-of and I think we have a pretty big selection now! They were the second best decision that I had made in this process. Marrying my stud of a husband, Brandon, was the best."