The House of Christian Dior originated in 1947, and the Normandy-born designer is considered to be one of the most famous names in the world of couture. Credited with changing fashion's direction with his "New Look" in postwar Paris, Dior's creations were feminine and flattering with fitted bodices and flared skirts cinched at the waist. In the wake and poverty of war, these dresses were literal symbols of luxury provocation that made world headlines. Dior was said to have made women beautiful in an archetypical way, by accentuating—perhaps even creating—their curves with his designs. Yves Saint Laurent continued the atelier's success after Dior's death in 1957. The flamboyant John Galliano is now at the helm as Dior's design director, creating dreamy fantasy looks that any girl would adore.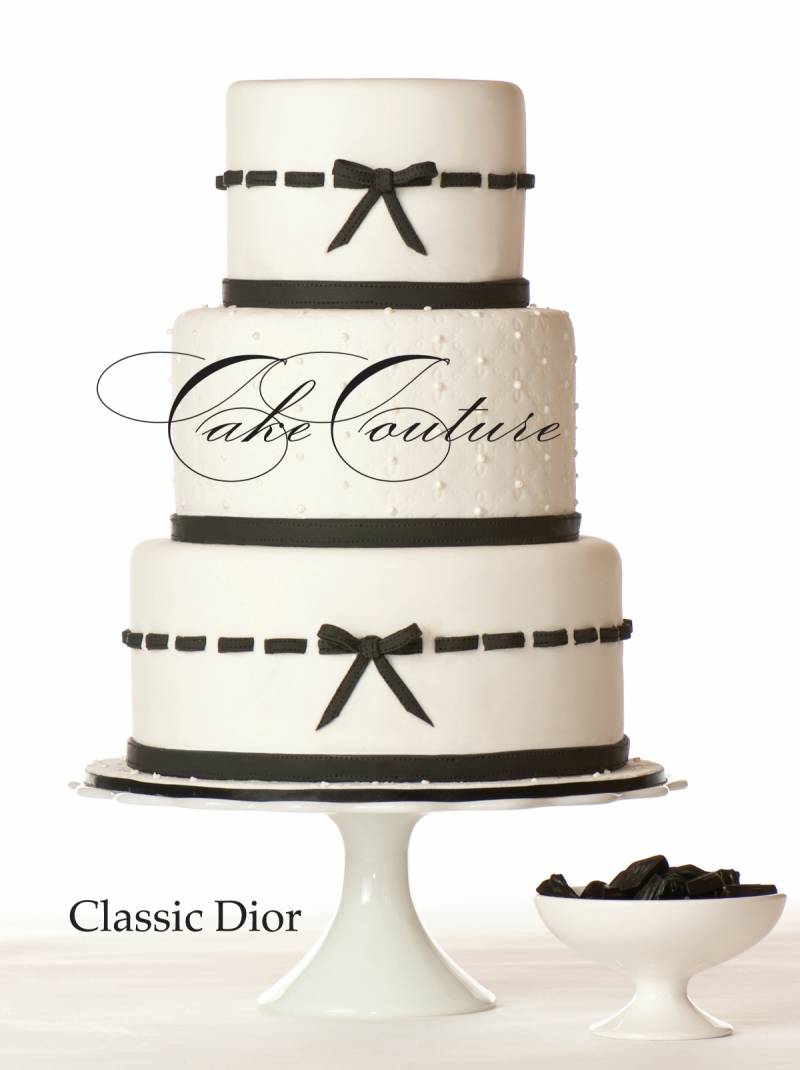 Black and white figured prominently in Dior's vintage collections, and Galliano often embellishes his creations with fabulous bows and intricate tailoring that only someone with a couture background could accomplish. The quilting that adorns modern Dior handbags is reflected in Katrina Nazareth's cake (opposite). Both cakes look as if the ribbons are actually woven into the fondant.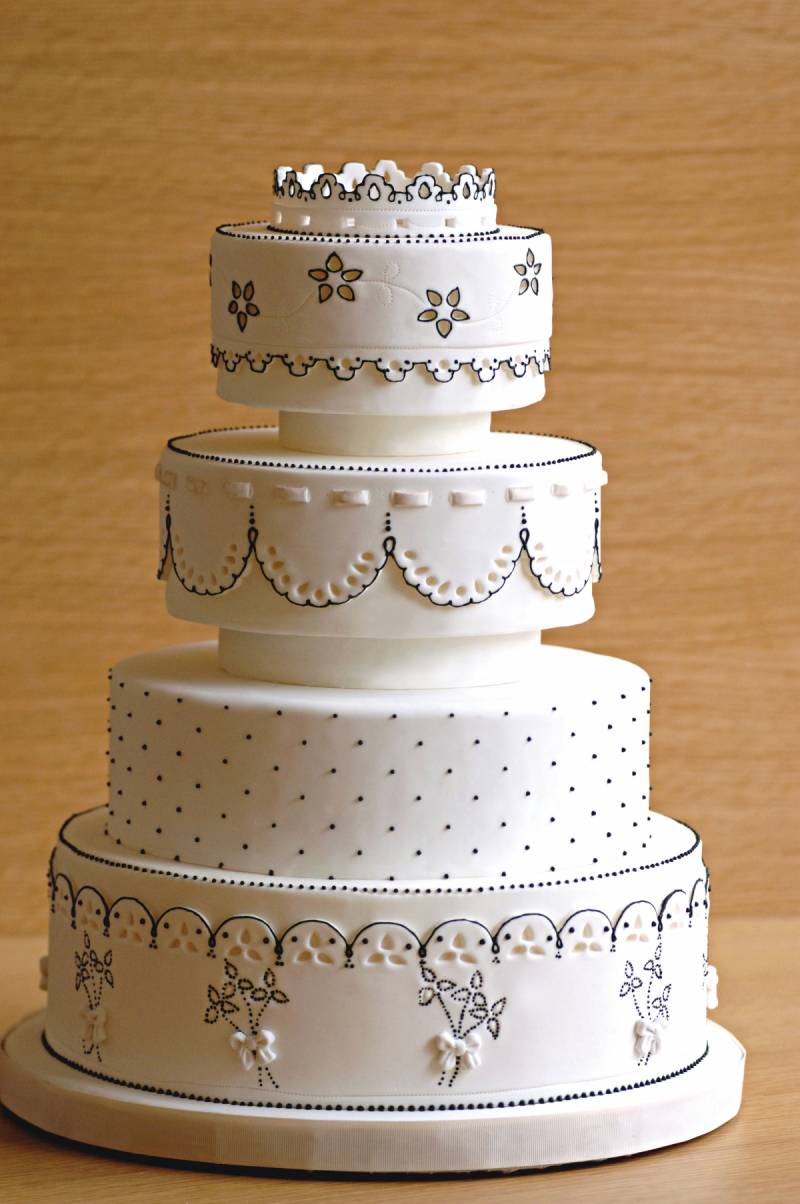 Shinmin Li's cake was inspired by the eyelets on a bride's gown. The eyelets were meticulously cut by hand from rolled vanilla icing. The exquisite details of these cakes mirror the couture touches of Dior's famous creations.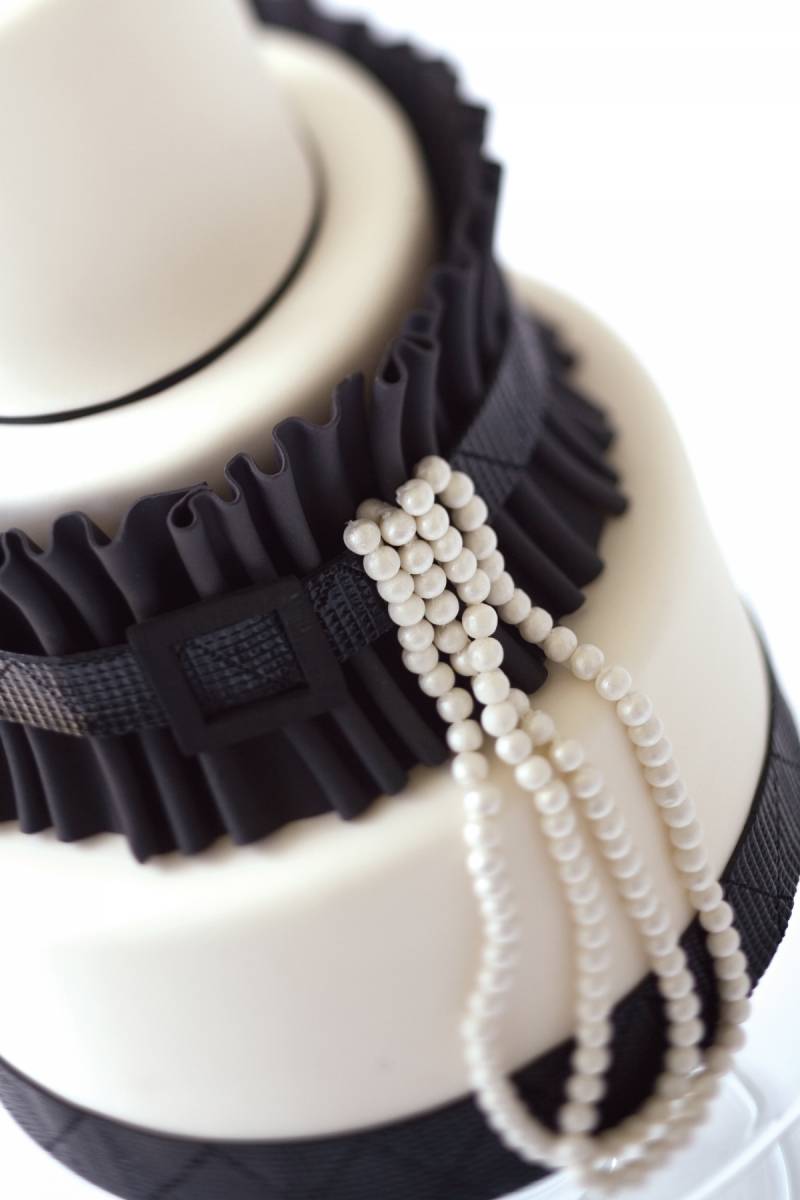 Coco (Gabrielle) Chanel began her career with a small millinery shop in Paris in 1909, and just three years later, she launched a successful line of sportswear including women's trousers, jersey sweaters and flannel blazers—a "boyish" look and quite trend-setting according to twentieth-century standards. In the 1920s, Chanel gained attention for her famous "little black dress" and the two- or three-piece suits that are still the signature of the label. She went on to become one of the premier couturiers in Paris with the launch of her chain- link belt and quilted leather bags in the fifties. Karl Lagerfeld carries on her tradition of classic, tailored styles with a hint of understated sex appeal.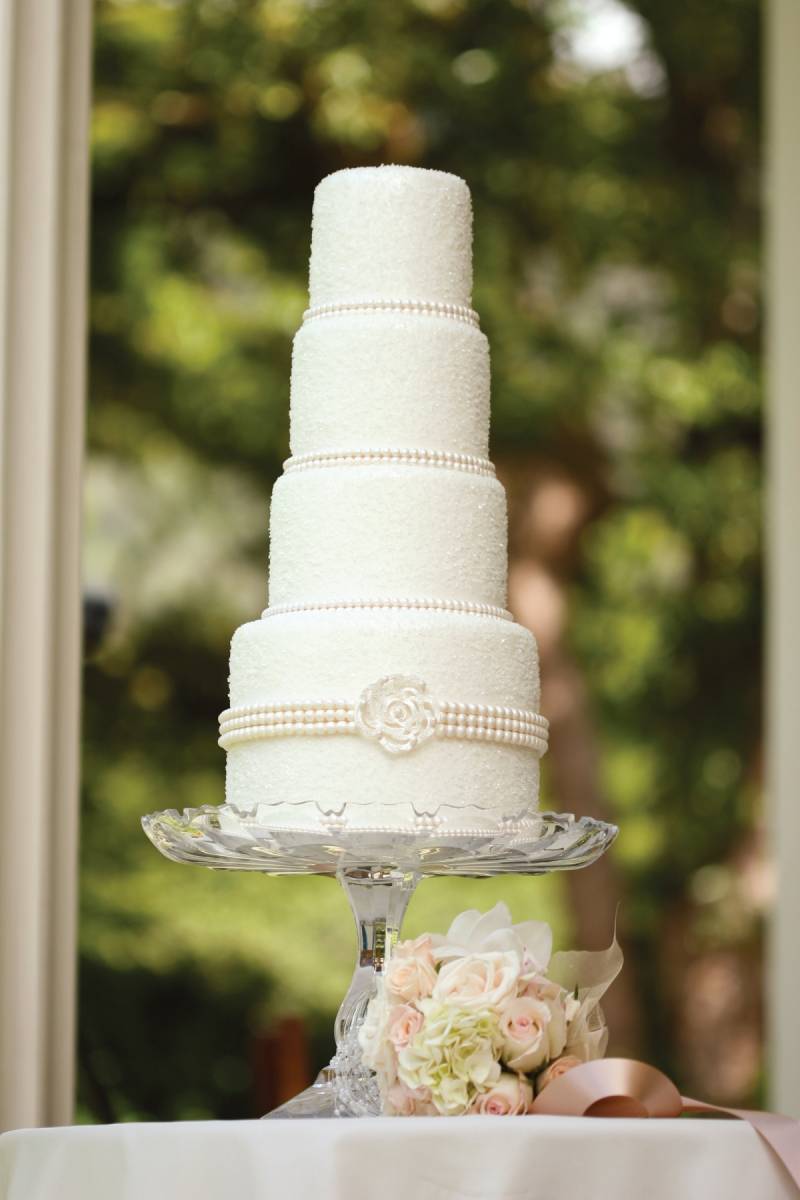 Chanel was once quoted as saying, "Fashion is architecture: it is a matter of proportions." With beautiful proportion and well-executed details, these two fondant wedding cakes designed by Carmen Emerson-Bass are the embodiment of the Chanel label. A simple black and white palette and, of course, Coco's legendary pearls complete the trademark look.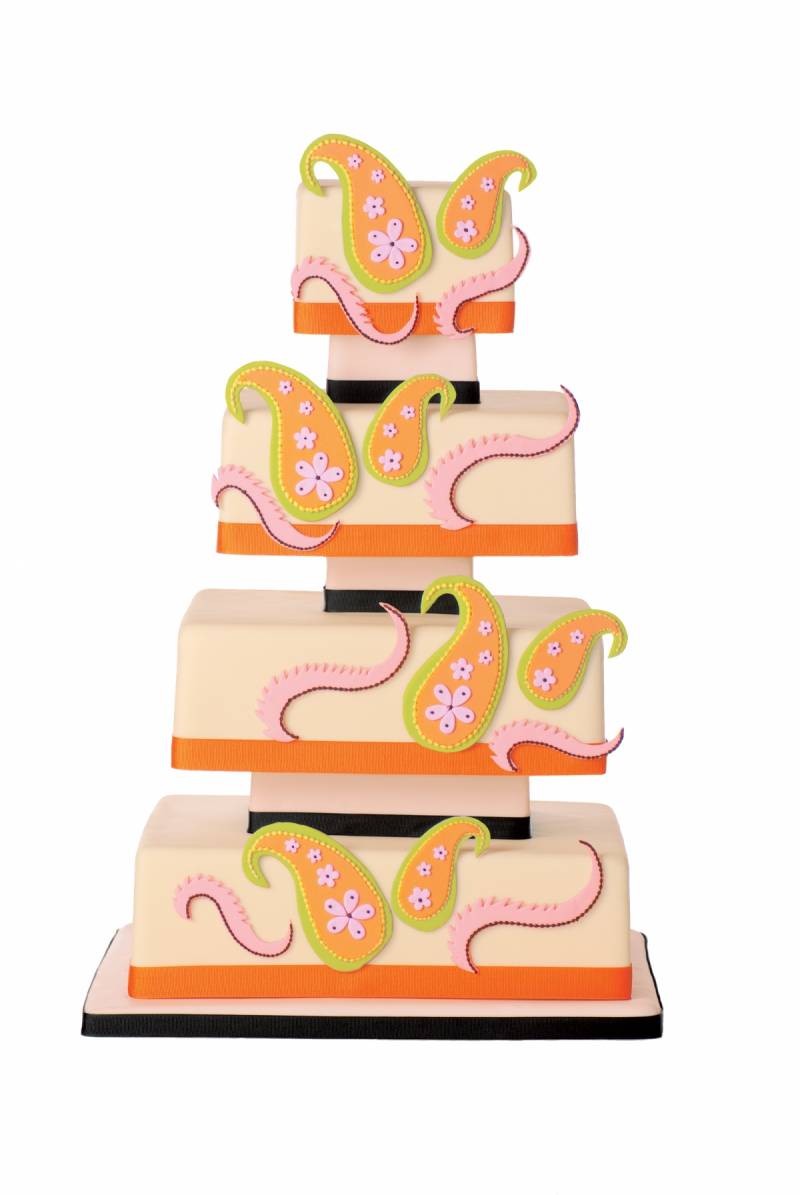 Emilio Pucci's vivacious iconic prints were a manifestation of his energetic persona, and a business that began nonchalantly among friends is now a global empire. Pucci's colorful patterns emerged into the limelight when a Harper's Bazaar photographer snapped a photo of his designs on a ski slope in Switzerland. Not long after, the Italian aristocrat's passion for women and brilliant color collided, and his first collection was born in the Pucci family palace, where his atelier remains today.
America's elite fashionistas of the day— Jacqueline Kennedy Onassis, Elizabeth Taylor and Sophia Lauren—were often photographed in Pucci's psychedelic prints, bringing national attention to the label. His Capri boutique became a hub for the jet set, who adored the colorful silk scarves and casual sportswear. The company is still run by the family, and after six decades, the fantastic Pucci brand is still bringing a smile to fashion lovers everywhere.
Oahu designer, Victoria Sgro-Konopka, designed this towering cake with four tiers covered in smooth ivory fondant. The square layers give the cake a modern flair. Colorful gum paste swirls were each cut out by hand to mimic the paisley designs intrinsic to the Pucci style, then piped with royal icing for dimension. The mixture of vivid pink, yellow and green is grounded by a touch of black to reflect Emilio's undaunted passion for color. He rarely used red for his creations, preferring fuchsia above other hues.