Maui photographer Angie Diaz paired up with Kayla of Love Sparkle Pretty to bring us the ultimate bohemian bridal inspiration. Her bridal crowns are handcrafted adornments for the lovestruck and free. Each bespoke piece holds a one-of-a-kind authenticity.
Angie conveyed the truly ethereal vision of a beach bride, adorned by delicate crowns of seashells, crystal stones, and romantic summer florals.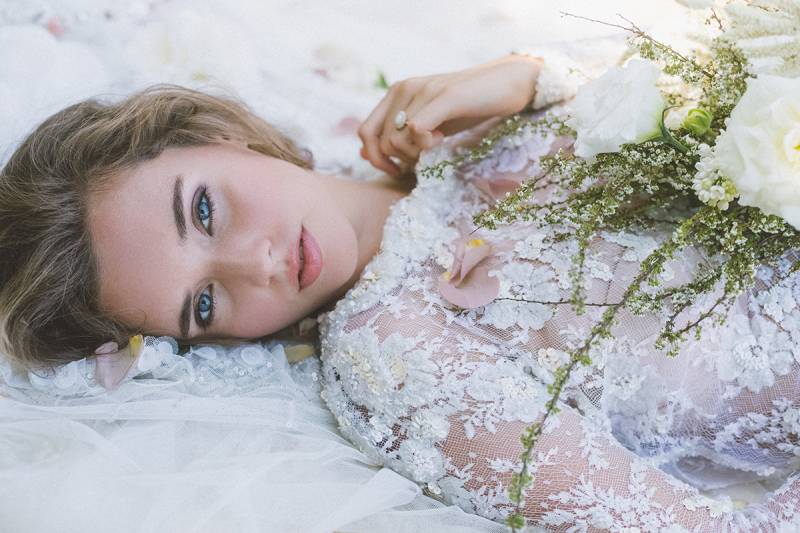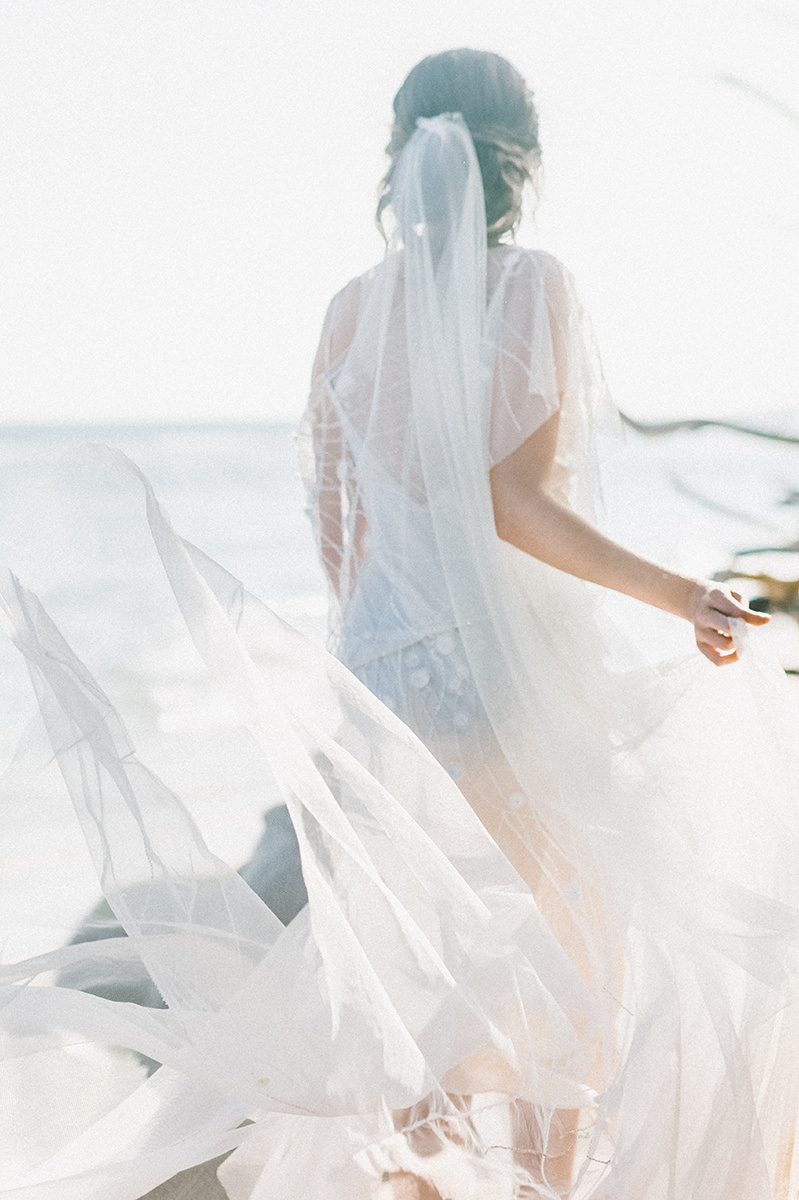 Kasey was dressed in a vintage Gossamer gown draped in silk tulle. The blue-eyed bride wore natural island look created by Meili Autumn Beauty to accentuate the organic beauty of Maui.