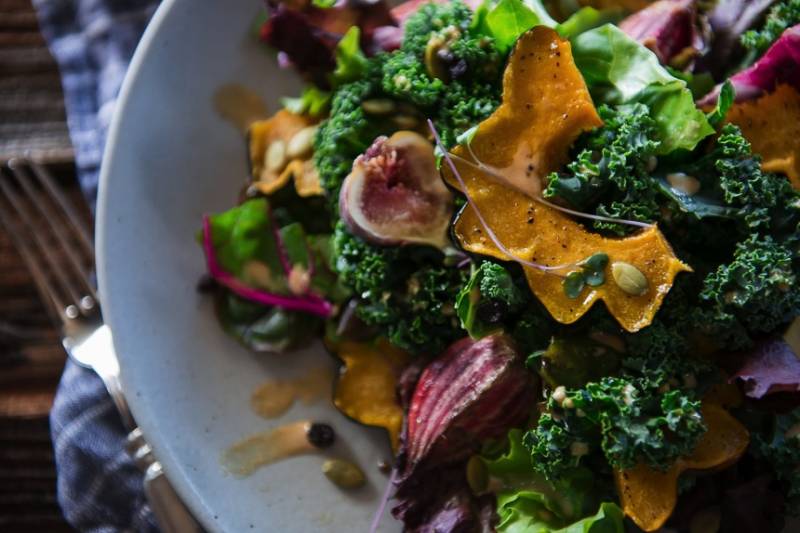 Today we're welcoming nutritionist, photographer and blogger, Anise Thorogood, of Love and Garnish to share a perfectly delicious smoothie for those late night wedding planning sessions.

"Slowing down and being present are not things that come naturally for me; it feels as though this practice must be tended to like a garden within my soul. The autumn season is the perfect time to reconnect to our inner-selves and slow down to take some much-needed "you" time. Mother nature even reminds us of this as trees and creatures are slowing down and getting ready for hibernation. Our mood becomes slower as well, seeking more sleep and comfort.

As a bride, I was always on-the-go: making sure everyone was happy, appointments and details were in order, and I was up-to-date on the latest trends. It's during periods like this in our lives when we must take those extra 10 seconds before a meal to take deep, cleansing breaths and give thanks. Times like this when we must remember what it's all about in the end and slow down the ride a bit. Times like this when we must drag ourselves away from Pinterest and do 10 minutes of stretching and meditation. Perhaps even draw a hot bath, light some candles and invite the fianc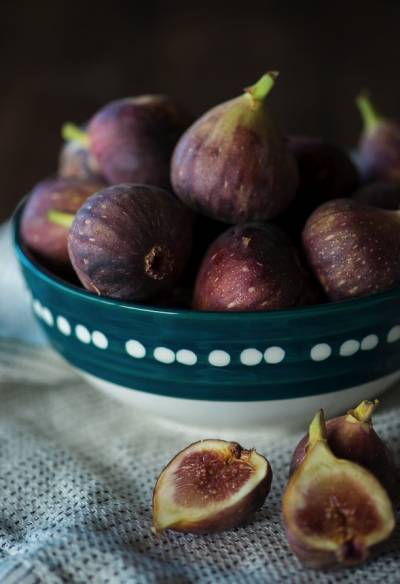 Thankfully, nature is here to help us reconnect. Foods that are available during this time of year help us to do just that: root vegetables like beets are warming and grounding and hearty winter squash are contractive. If you're unsure of what grounding and contractive foods are, let me help. When something is grounding, it brings us "closer to earth." It helps us balance in a way that centers and calms us. A contractive food helps bring us inward and become quiet, creating a special place for our thoughts. It's amazing how nature gives us the appropriate foods we need at the exact time we need them.

Enter my all-spice roasted squash with roasted beets and figs over a nourishing kale salad with a spiced tahini dressing. This quick salad has been on repeat in my home for quite a while, but always with a slight difference. I've given it a bit of an autumn spin with the all-spice roasted squash, beets and fresh figs. Even if you're busy like I was this week, there are always quick and healthy options like this one to get you through the week. Want to turn this into a main meal? Add some lentils or quinoa or even both for an all-round satisfying meal.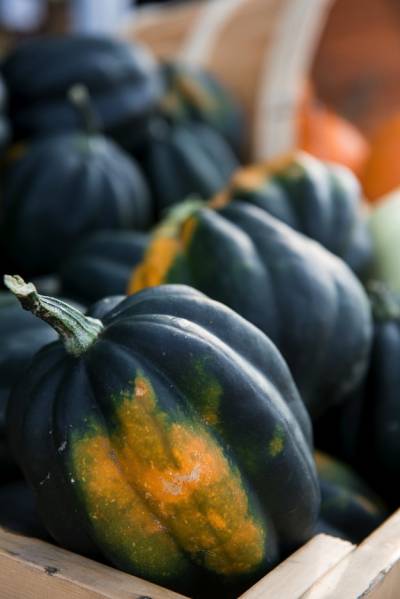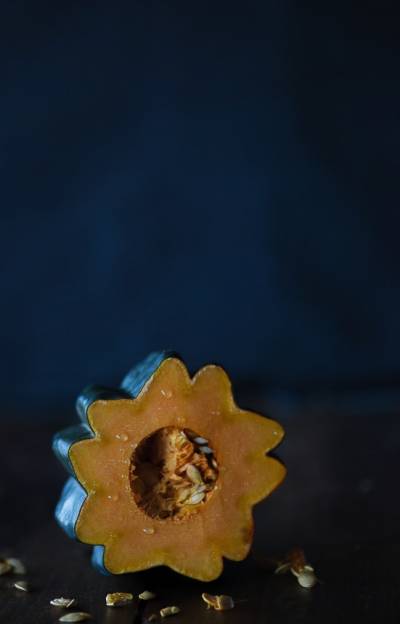 GROCERY LIST
1 small acorn squash, sliced into .5 inch rounds then in half
4 beets, peeled and quartered
3 Tablespoons coconut oil, melted
1/2 teaspoon sea salt + pepper
1/2 Tablespoon allspice
1 large bunch kale, cleaned and ribs removed (5-6 oz after trimmed from the stem)
4 Tablespoons fresh cilantro
2 Tablespoons fresh parsley
4 Tablespoons raw pumpkin seeds
3 Tablespoons currants
6 figs, quartered
Spiced Tahini Dressing
1/2 cup tahini
4 Tablespoons tamari
6 Tablespoons water
2 teaspoon honey
1/8 teaspoon ginger powder
4 Tablespoons pumpkin seed oil or flaxseed oil
Instructions
Preheat oven to 350.
On a large baking sheet lined with parchment paper, combine squash and beets and toss with melted coconut oil, salt and pepper. Arrange the squash and beets in a single layer on the baking sheet. Sprinkle the allspice over the squash. You may need more allspice depending on how big your squash is. The allspice should be generously sprinkled on the side facing up. Bake at 350 for 25 minutes or until squash and beets are soft and cooked through.
While the squash and beets are cooking, prepare the dressing and salad. In a food processor: pulse to combine all ingredients for the spiced tahini dressing except the oil: tahini, tamari, water, honey, and ginger powder. Slowly add the oil while the food processor is running. Transfer to a jar with a tight-fitting lid and set aside.
For the salad: chop the kale into bite-size pieces and place in a large bowl. Massage the kale* with half of the reserved tahini dressing. Mix in the cilantro, parsley, pumpkin seeds, and currants. Arrange the figs over top.
When the squash and beets are done, arrange on top of the salad and drizzle more dressing on top as needed.
Notes
*When preparing raw kale for a salad, always massage it with an oil or fat to break down the fibers a bit. You want to rub it with the dressing in between your hands, almost like your crushing and squeezing it in your palms. Massage until the kale has softened and decreased in size by at least half.