There was never any question that Jennifer Fairbank and Kyle Ditto would return to their home in Oahu to be married. Jennifer looked forward to creating an event in the tradition of Hawaii, with everyone lending a hand. "It was important to me that my family and friends were involved in a lot of the process and preparation of the wedding, because it made it personal and special," she explains. It was a labor of love for the extended ohana of the outgoing couple.
Susan's lifelong friends offered their private oceanfront home, Ho'onanea Estate, for the wedding venue. As the one and only couple who would be married there, Jennifer and Kyle were ecstatic and honored. Beyond the exquisite beauty of the grounds, the view couldn't have been more perfect. "We loved the fact that we would be married with Kaneohe Marine Base in the background—it's the place we first met!" exclaims Jennifer.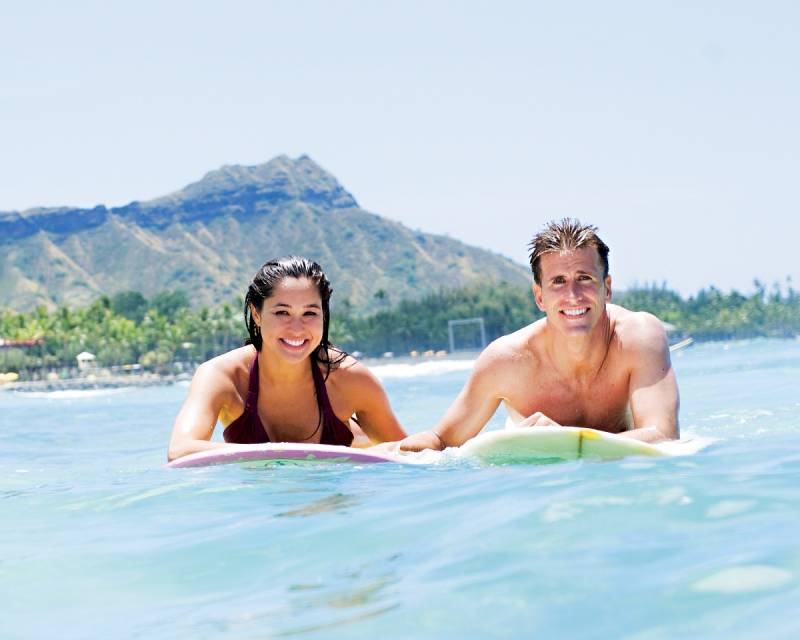 In the days just before the wedding, the couple asked Chrissy Lambert to photograph them in their favorite of all places—the ocean. "We wanted to capture our love of surfing and the fact that we both grew up in Hawaii," says Kyle. Chrissy had one of the shots enlarged for the wedding day, so guests would have an opportunity to sign it as a keepsake of the occasion.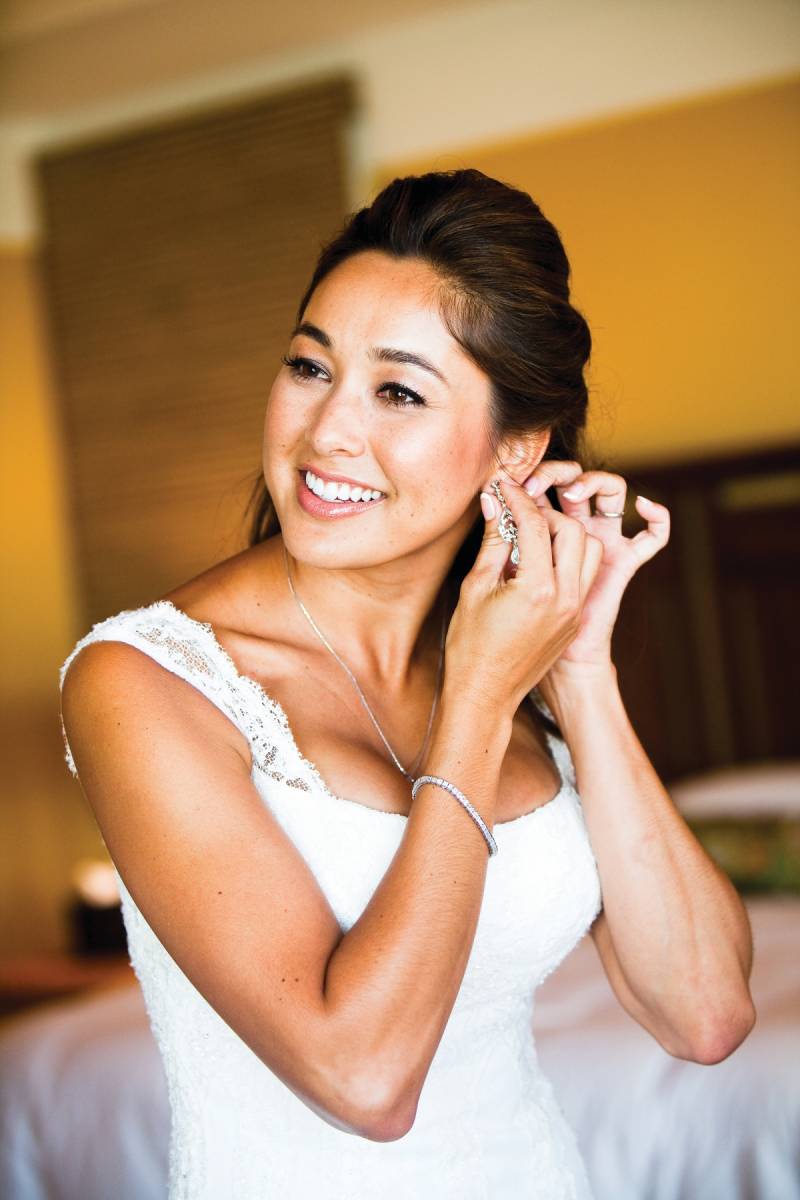 The bride was breathtaking in a multi-tiered lace La Sposa gown.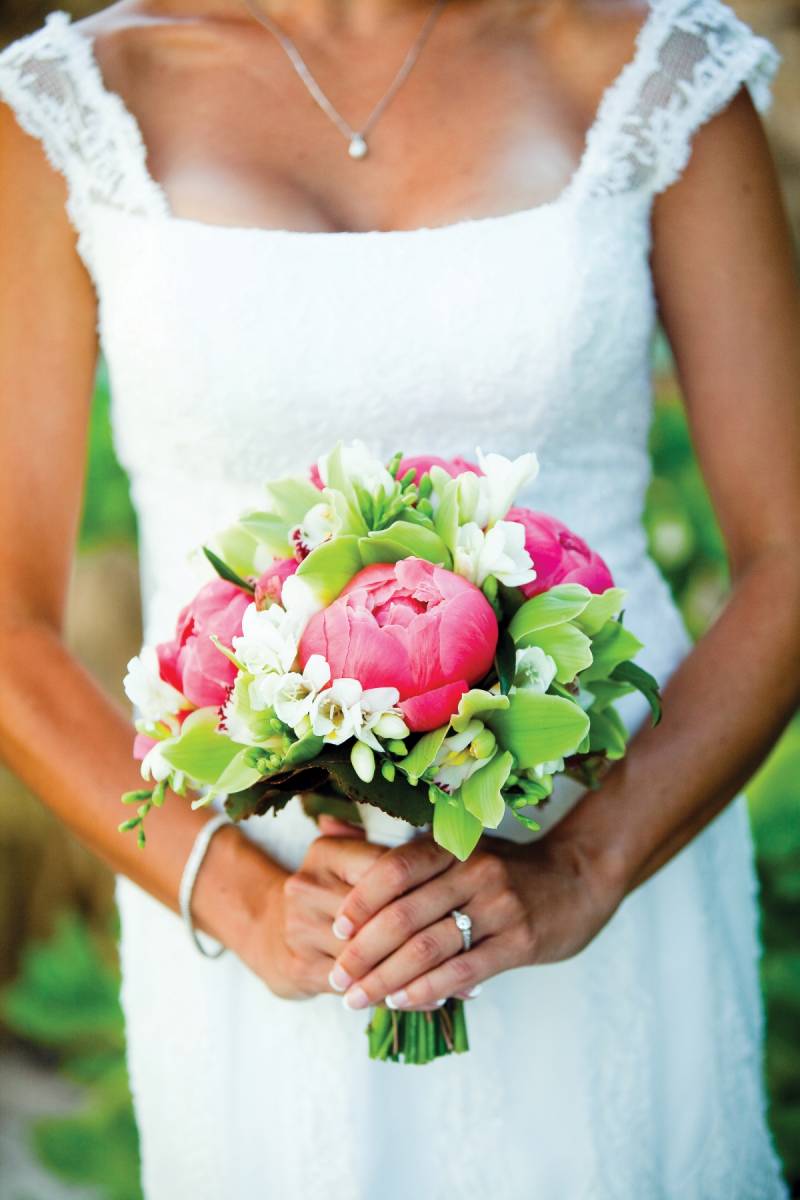 Flowers and greenery for the reception were flown in from the Big Island of Hawaii, where a family friend gathered them from the gardens on his property. Jennifer solicited the help of her "second mom", Gail Berengue, to design the floral arrangements.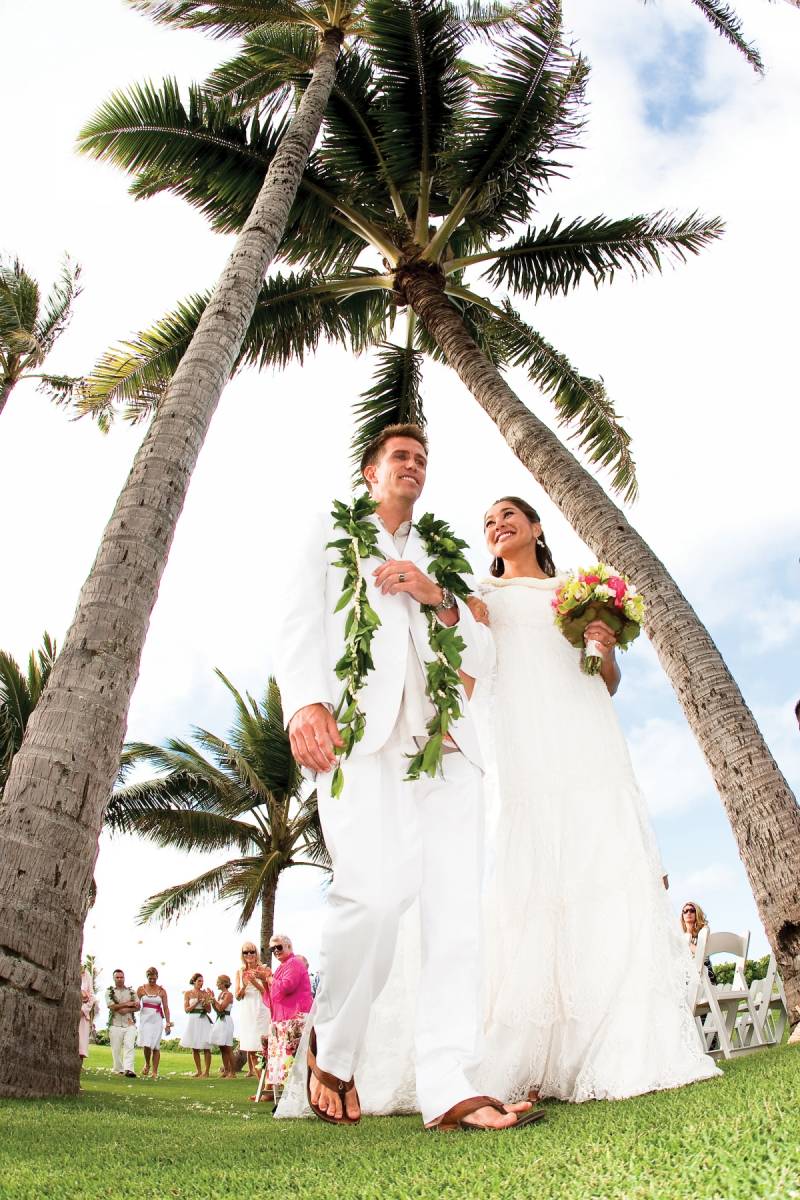 The groom in a sophisticated Joseph and Feiss suit. The bride's desire to blend her Hawaiian roots with her new Texas home came to life in the details of the event. "Our theme was 'country meets beach'," says Jennifer. Guests were encouraged to kick off their shoes in one of the baskets set out around the dance floor. The pair's fun-loving personalities were on display in the playful fuchsia and green color palette and the interactive photo booth. Tea and lemonade were served in glass jars with bottled beer and soda in tin buckets. The favors were a clever mix of island hospitality with a nod to Texas: mason jars covered in pink and green palaka (plaid) fabric and filled with homemade Hawaiian sea salt.