The Haiku Mill is quite possibly every bride's romantic mise en scène. Replete with gorgeous French antiques collected by proprietor Sylvia Hamilton-Kerr, the historic landmark that was once a working sugar mill is now a romantic garden tucked away in the hills of Maui. Unlike any other spot in Hawaii, this "Provence of the Pacific" offers an urbane backdrop for a spread of French cheeses paired with European libations. Stephanoi Smith of Garnish Events offered her expert recommendations, suggesting bottles that are a feast for the eyes as well as the senses.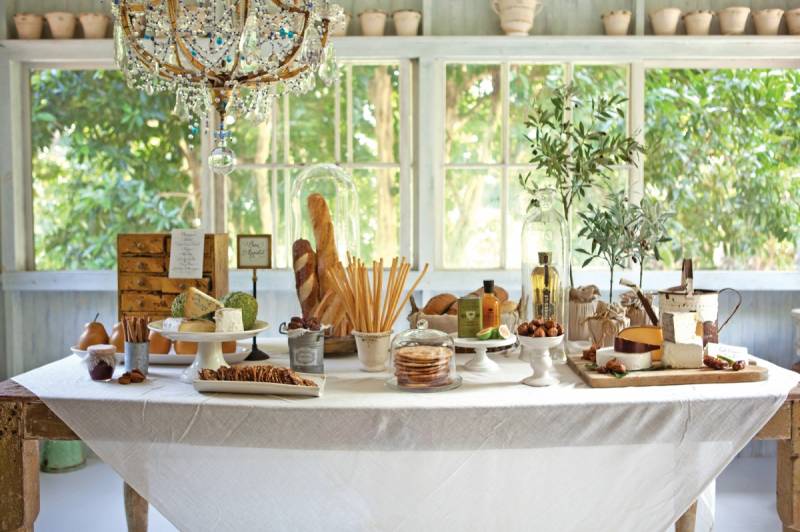 A tempting array of fine cheeses and fresh breads make a tantalizing spread for wedding guests. Small olive trees and organically grown fruits bring the table to life. Once used in gardens, antique glass cloches called bell jars offer a beautiful European touch.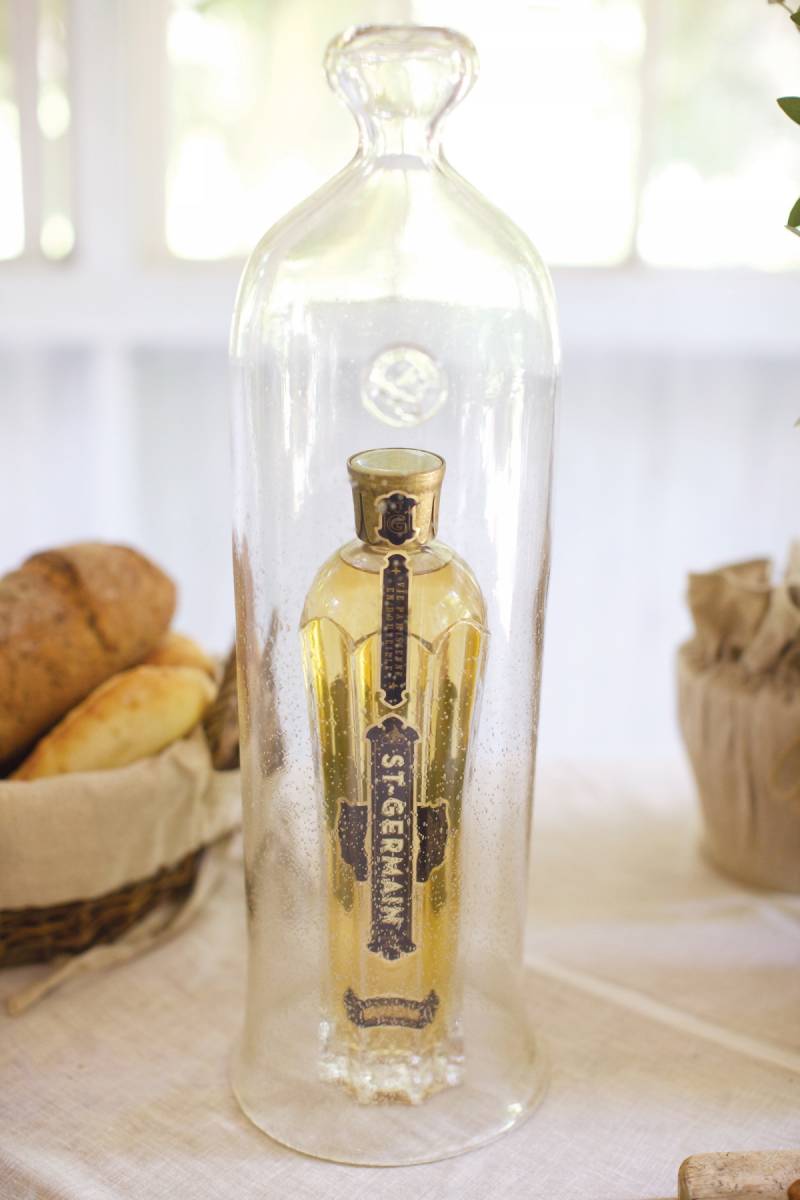 St-Germain, an artfully complex liqueur, is created of delicate hand-picked elderflowers with a brief four to six week blossoming period. As the flowers are selected, they are delivered to small collection stations, where harvesters are paid by the kilo for their flowers. Some even transport the flowers using specially rigged bicycles. The process calls upon three generations of experience to create the fine French liqueur dating back to 1884. The result is an artisanal blend with a clean floral nose and hints of pear, peach and grapefruit zest.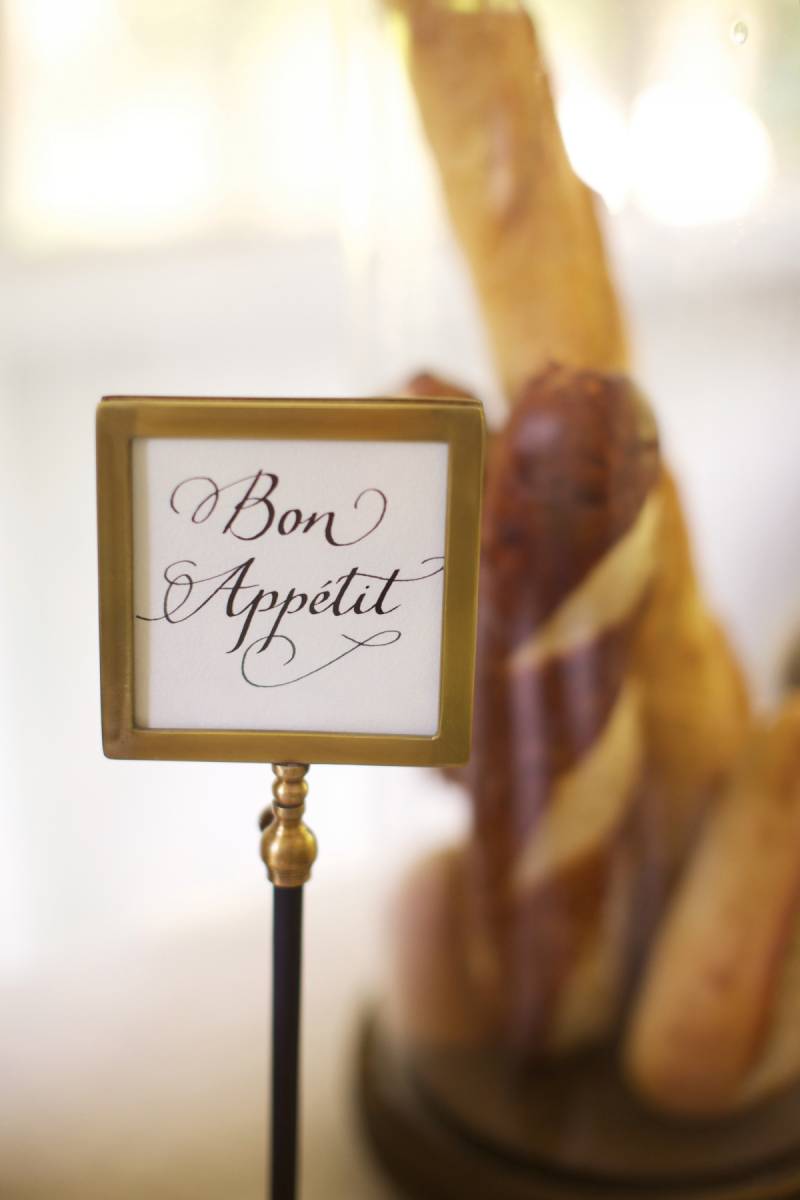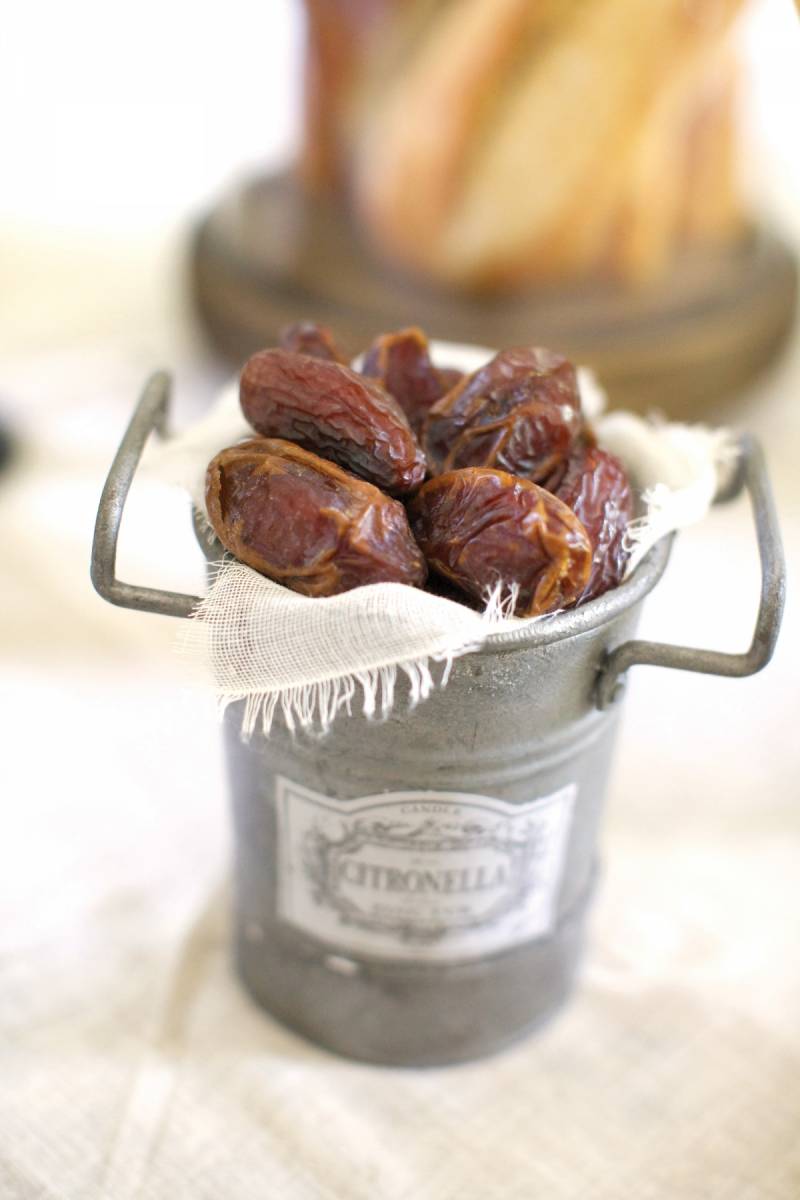 When designing a cheese table, figs and dates add a wonderful earthy texture and balance the piquancy of the cheeses. Homemade jams and French cookies are a sweet touch.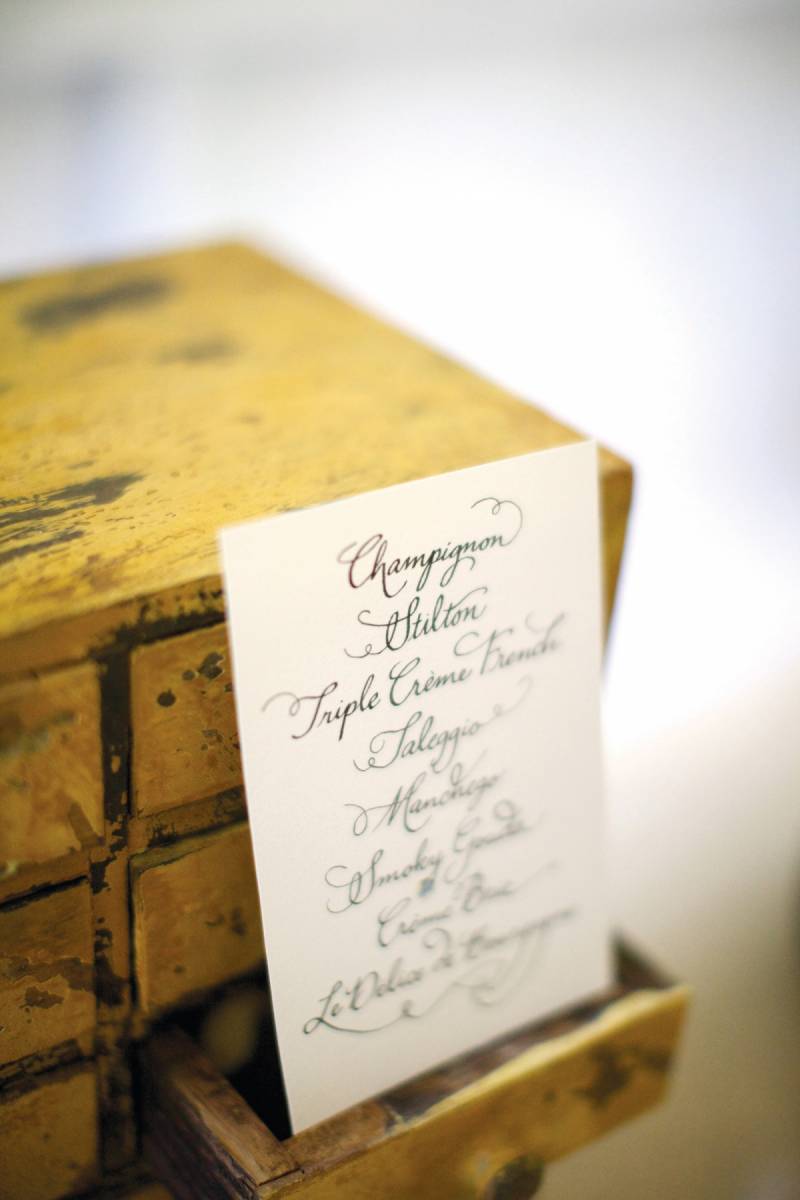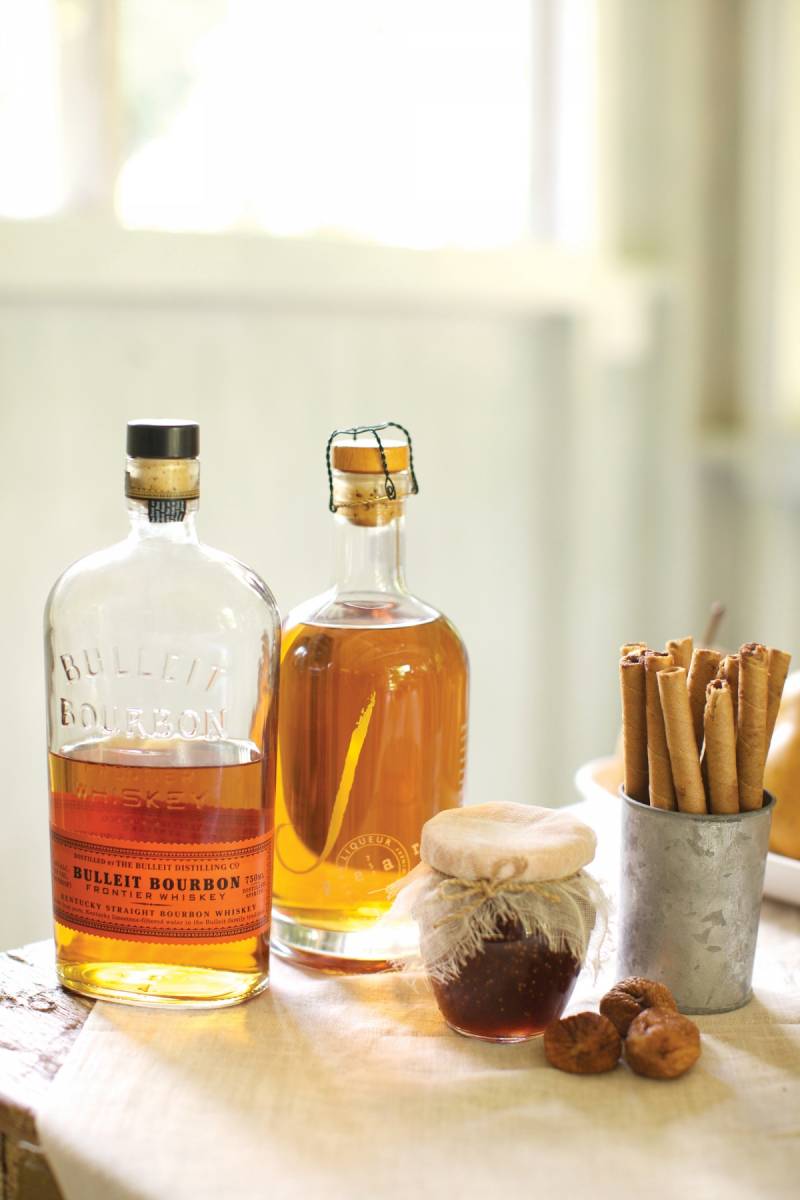 Bulleit Bourbon is made by following the small-batch technique inspired by Augustus Bulleit over 150 years ago. The beautiful russet color of this spirit lends another dimension to the table. Bulleit Bourbon is especially high in rye content giving it a bold, spicy character with a smooth finish. J Winery Pear Liqueur brings to mind scrumptious baked pears. Bartlett pear juice is fermented to dryness in stainless steel tanks and double distilled, yielding a pear brandy that is aged for ten years in oak barrels.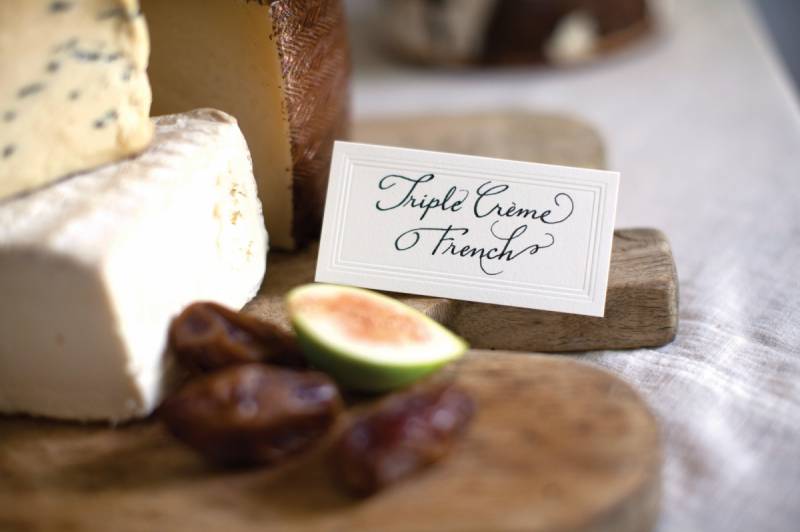 Calligraphy artist Barbara Lewis created handmade signage for a lovely finishing touch.