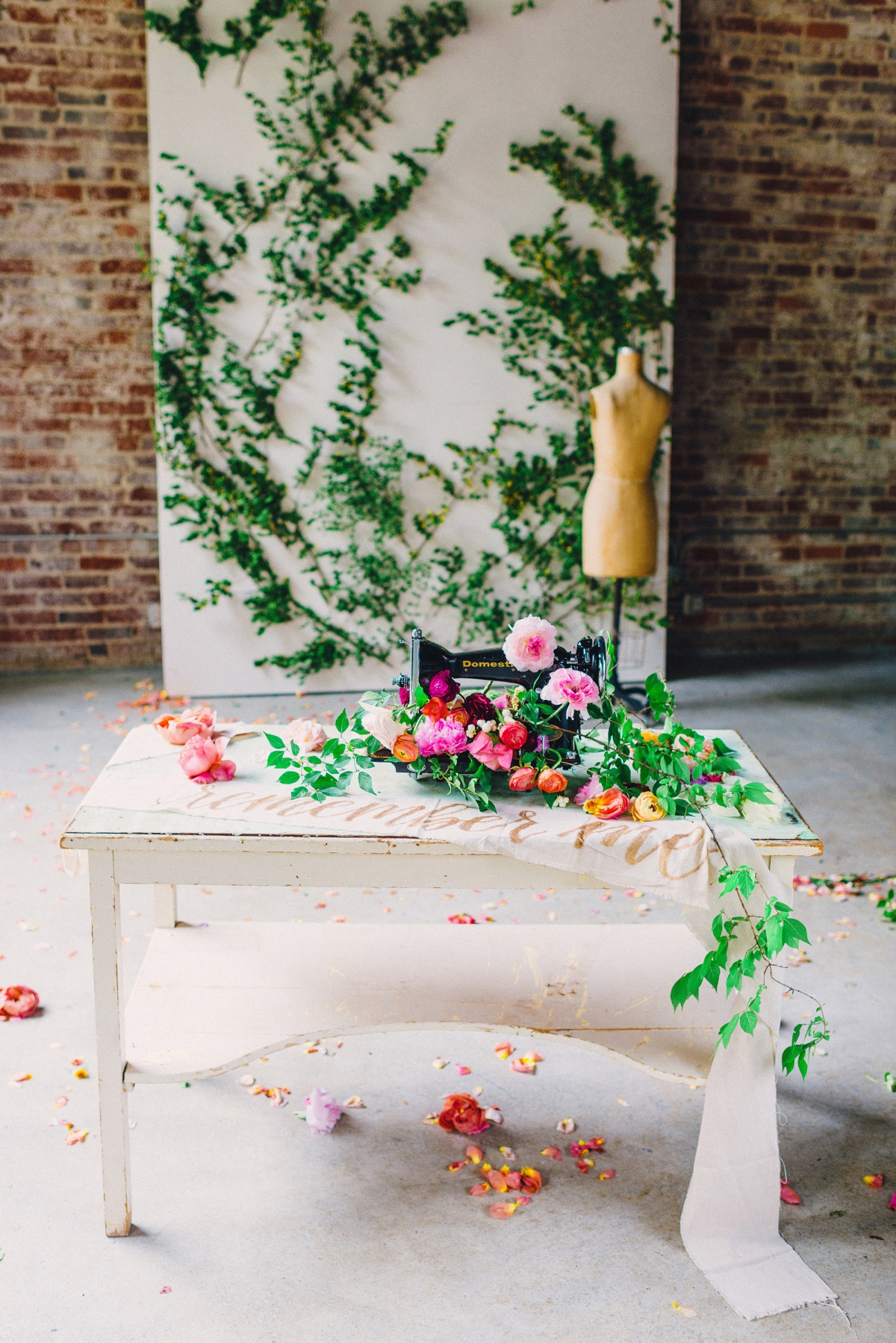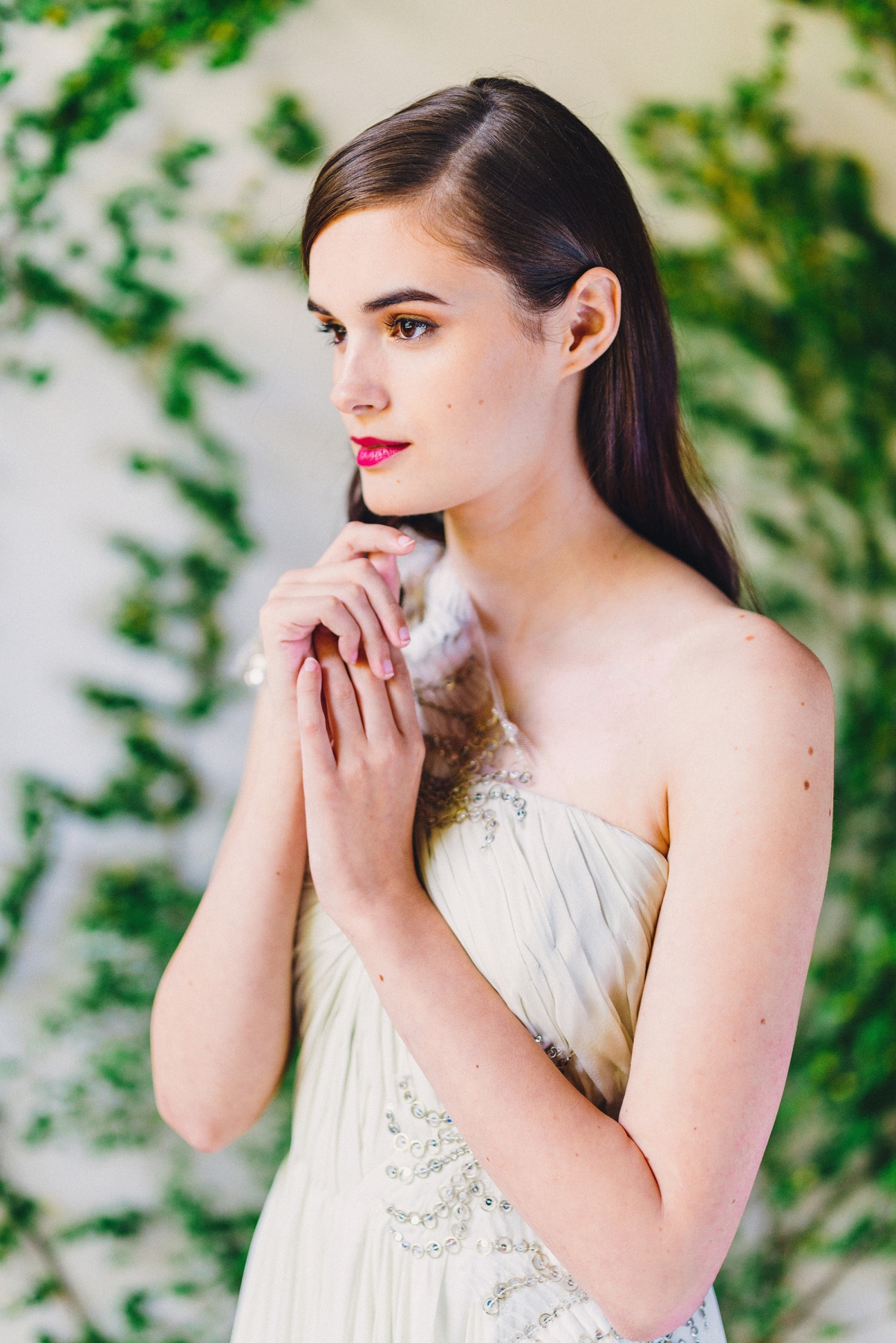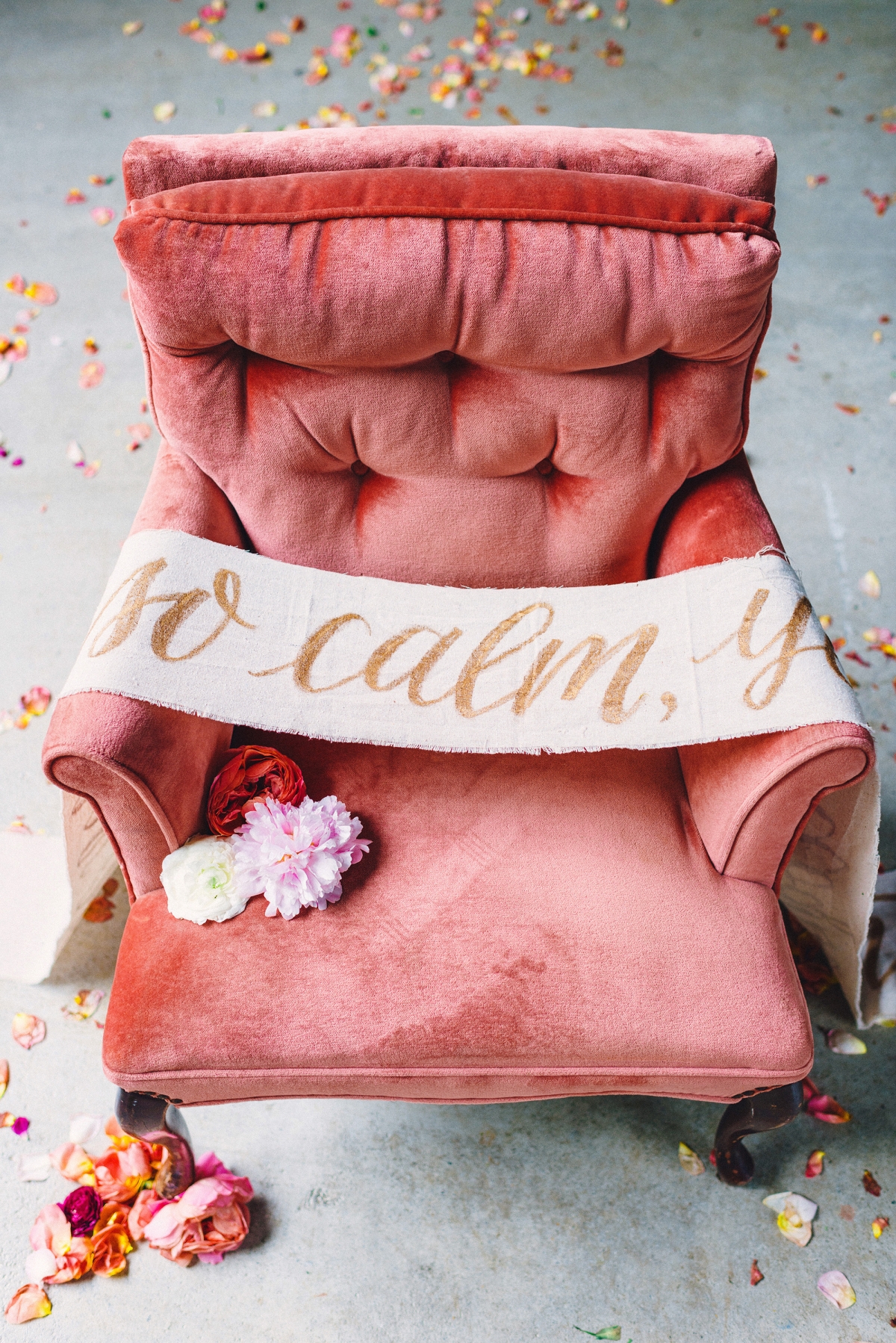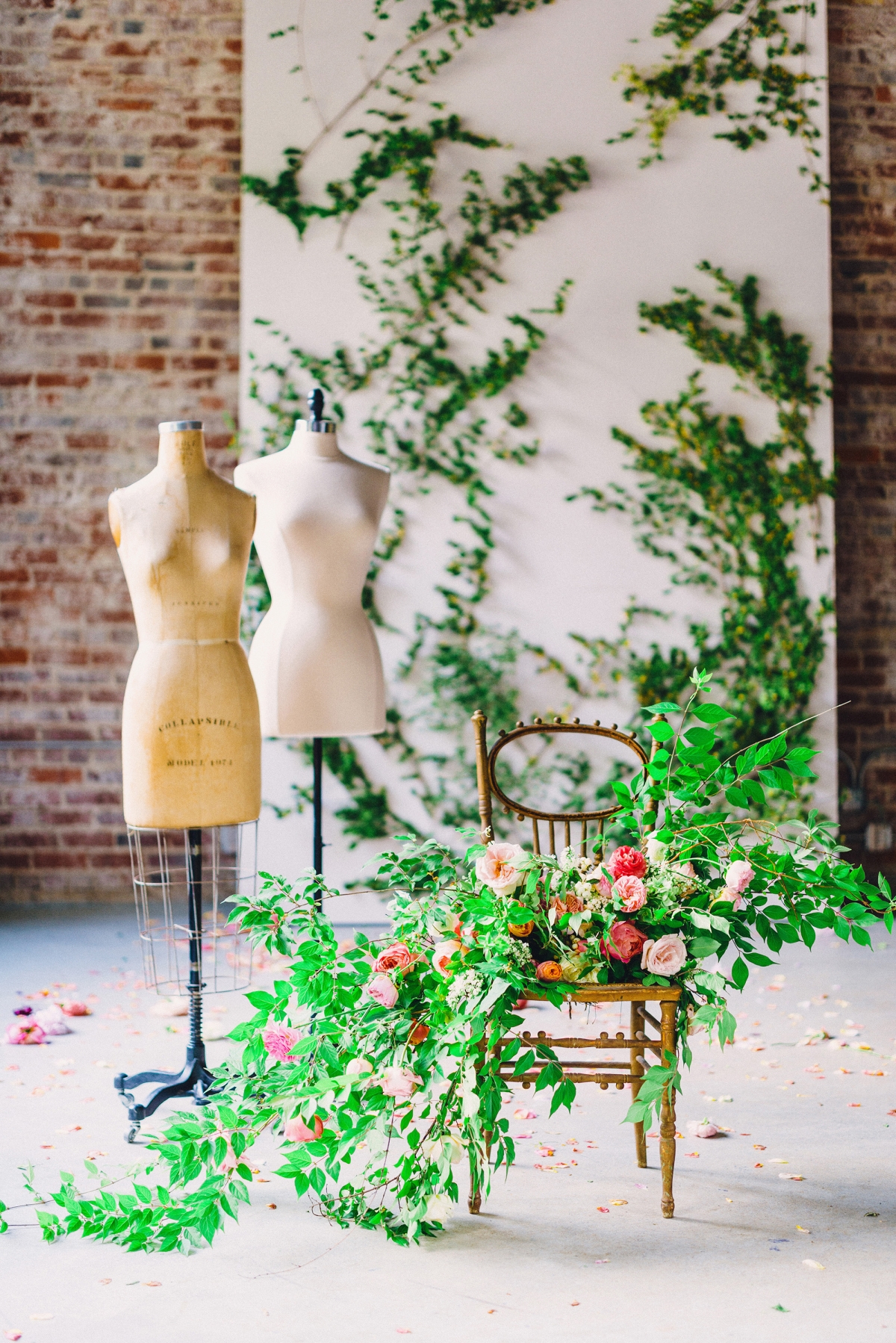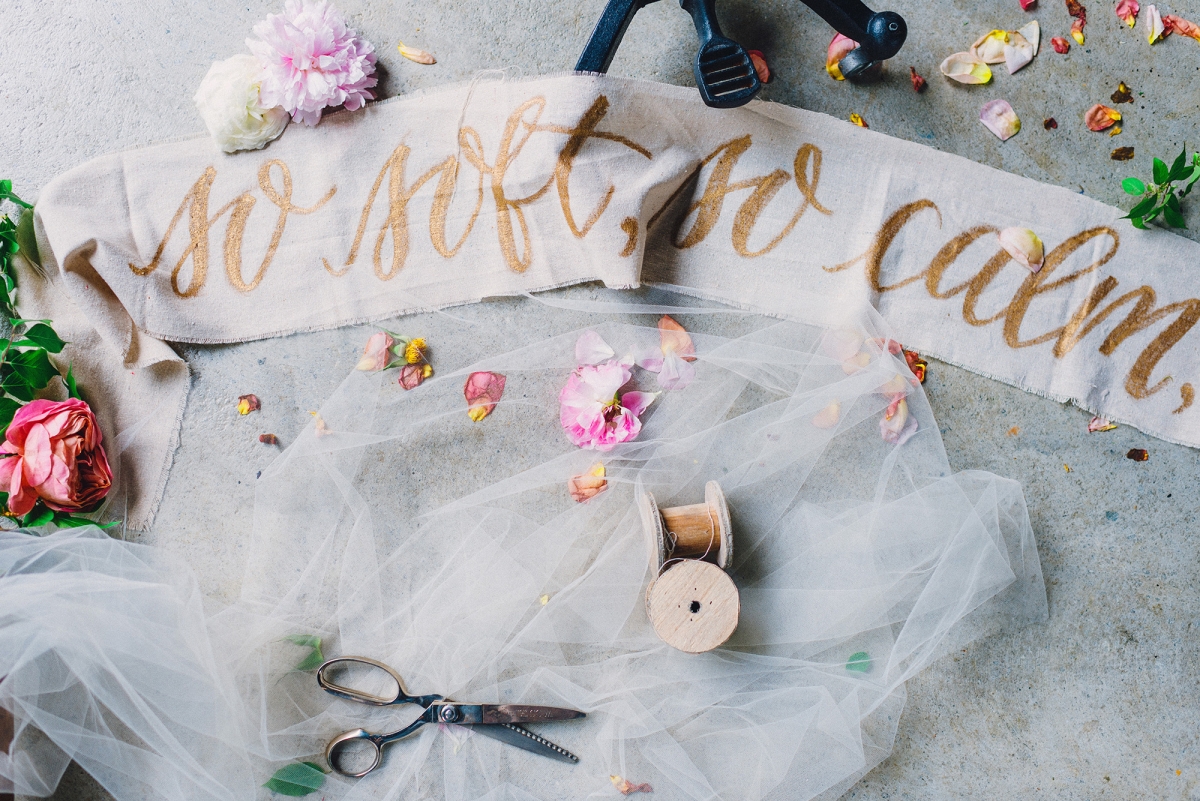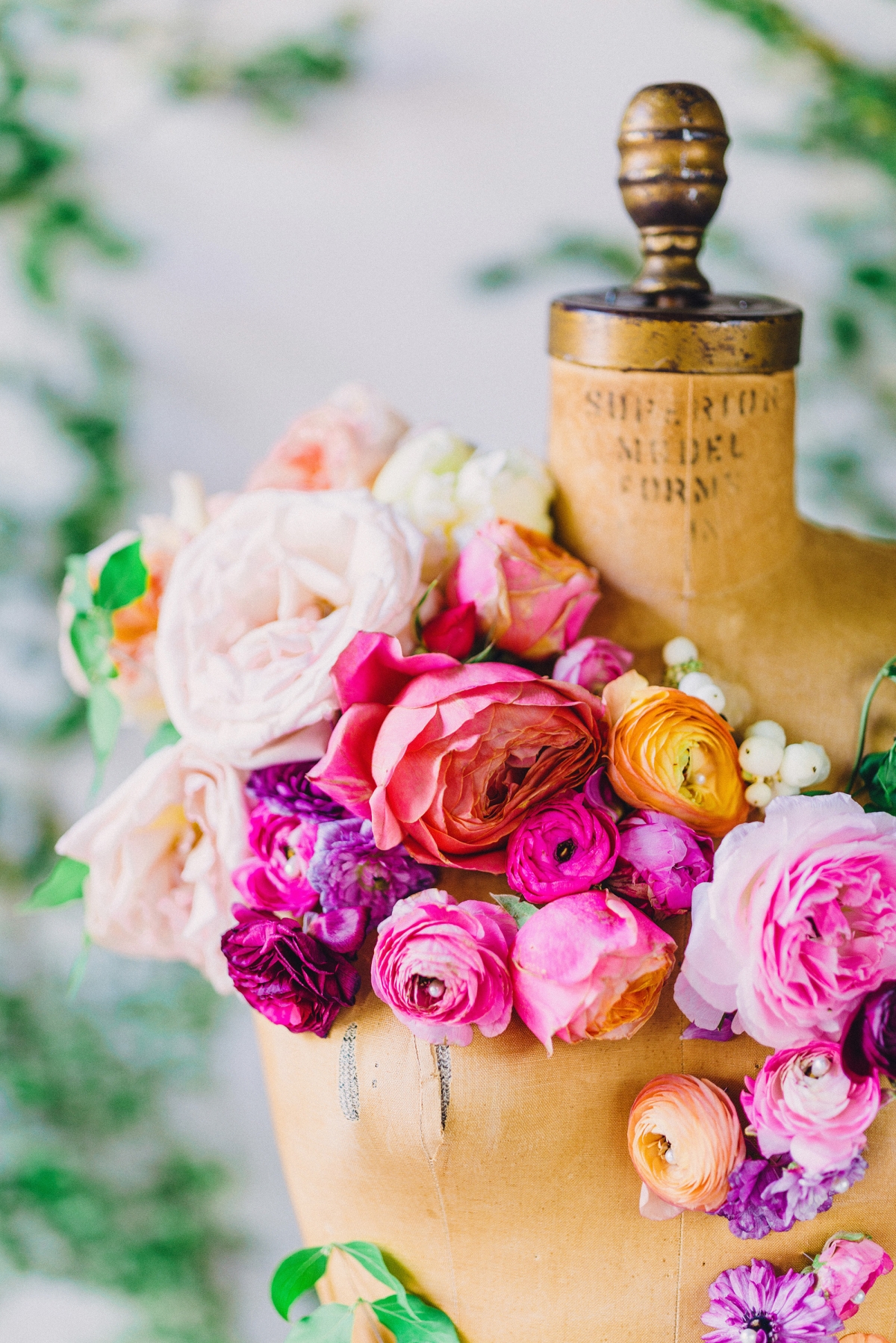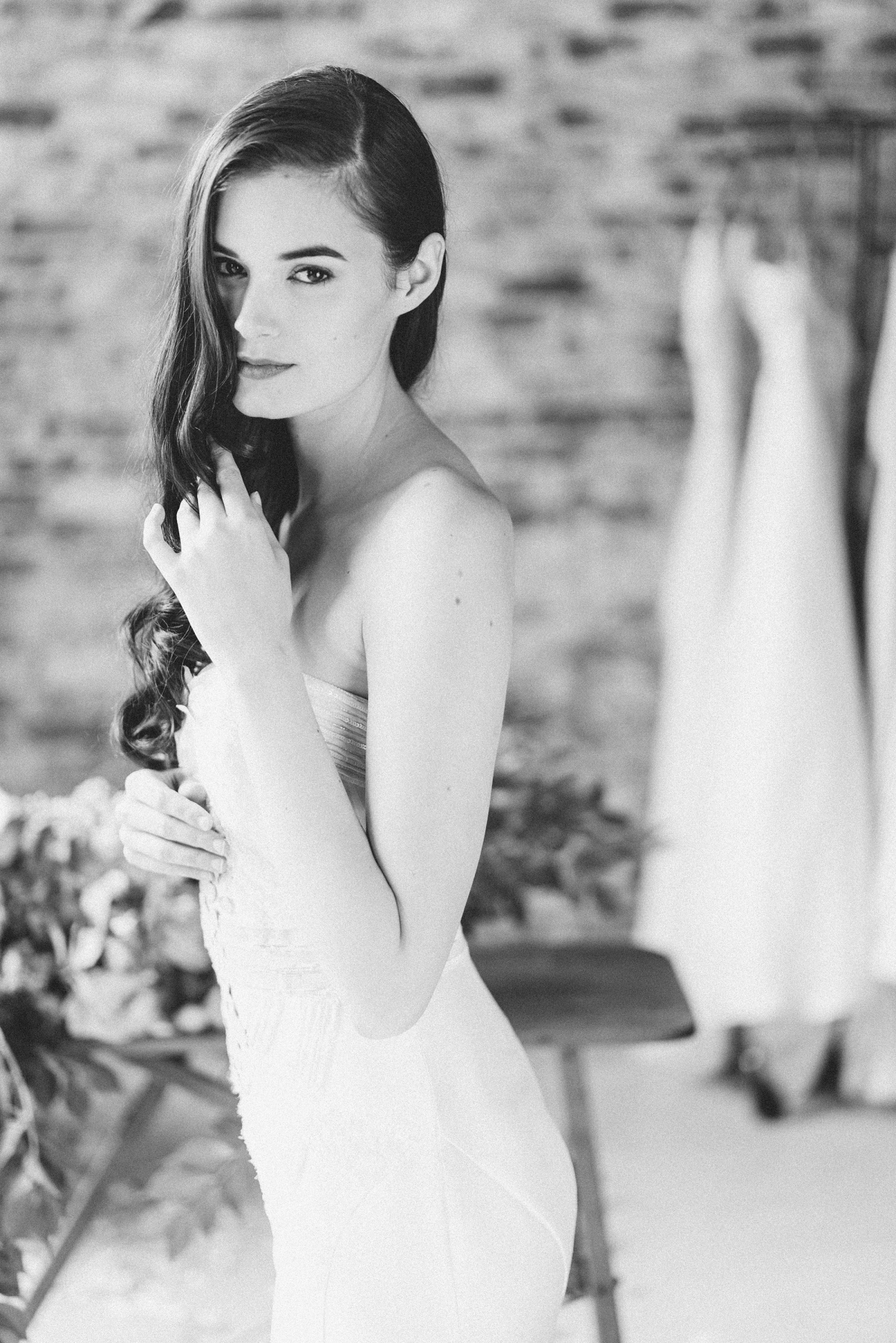 The color pallet of delicate purple, soft pink, and warm orange hues drastically contrasts against the white walls sprinkled with green vines.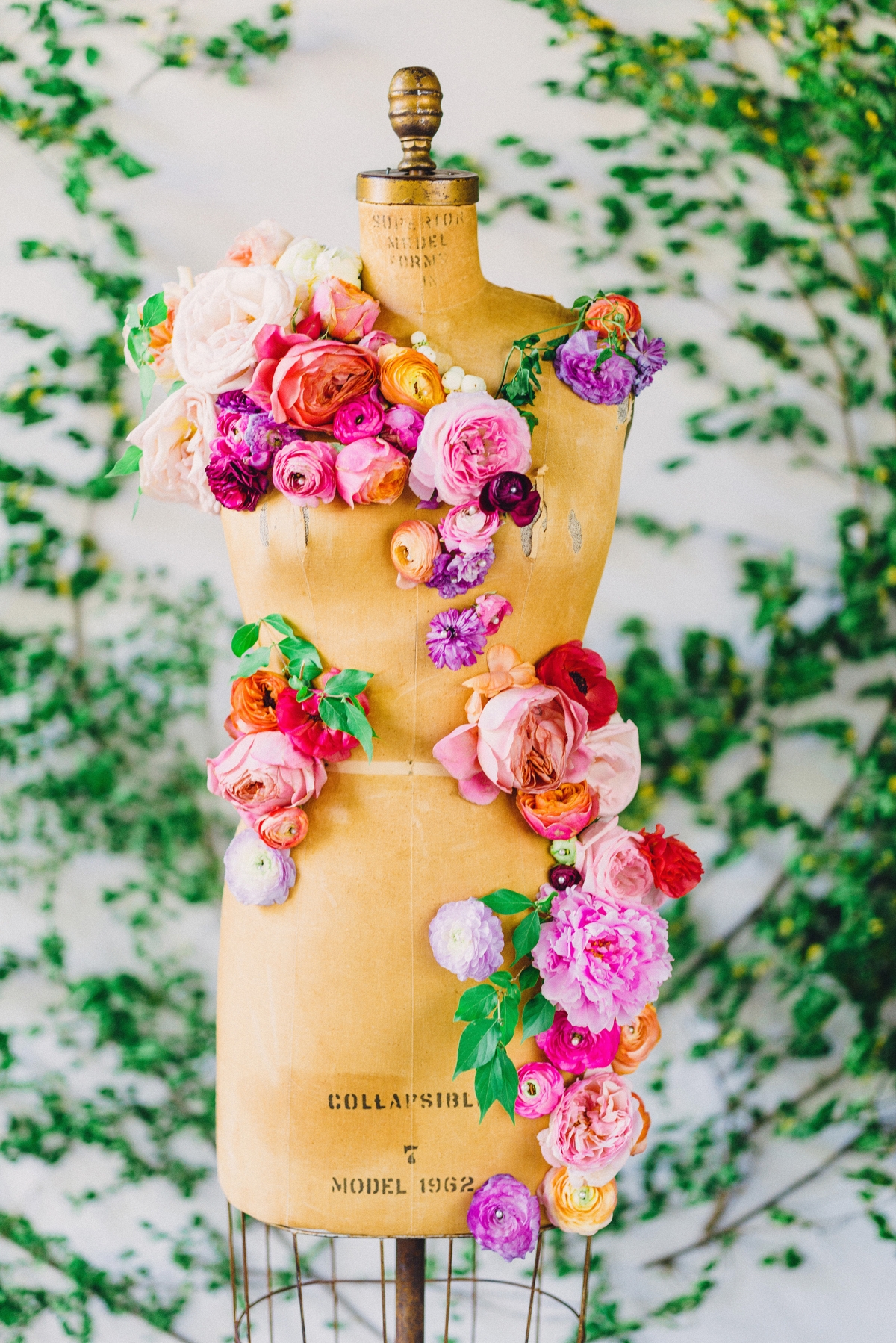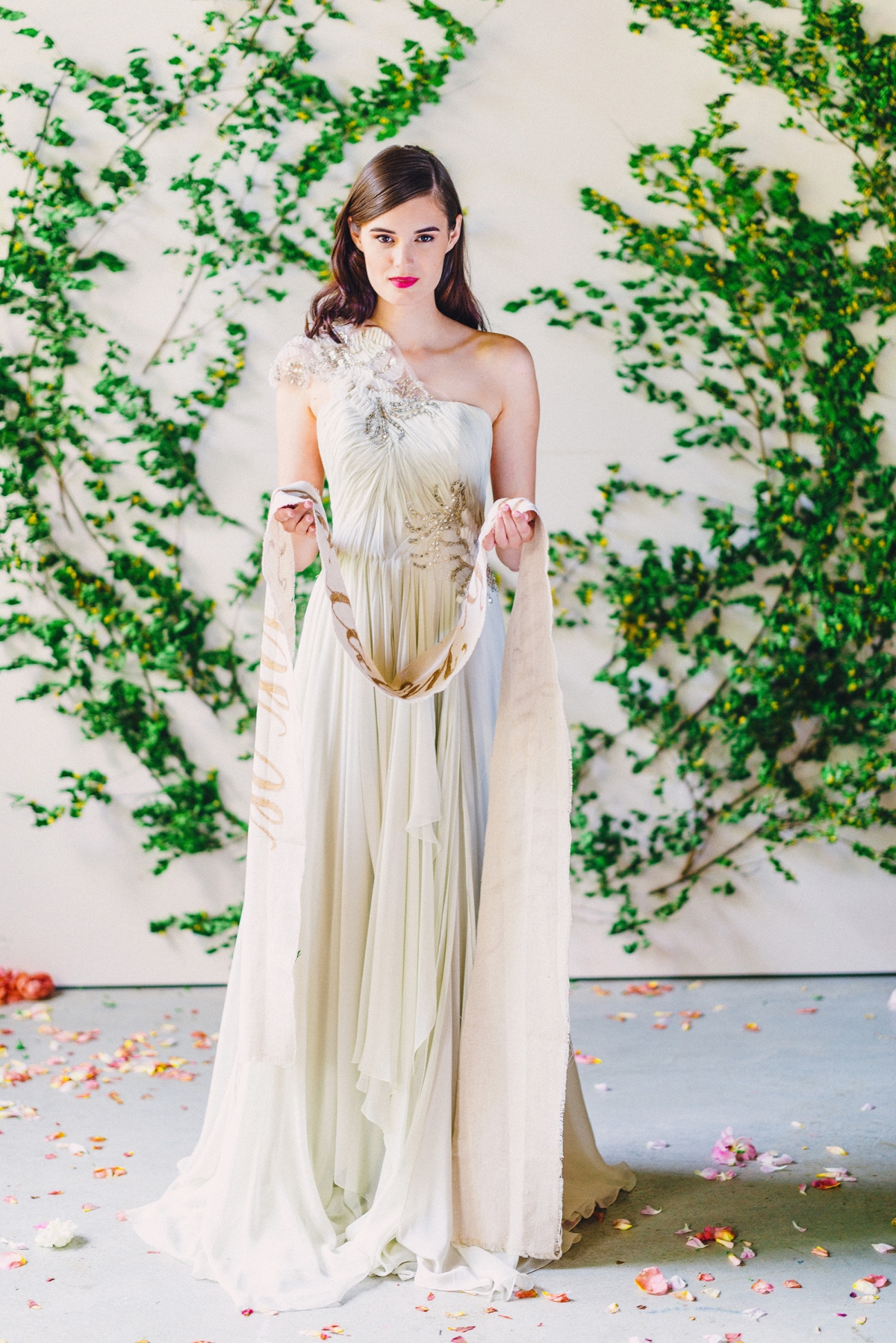 The bride almost resembles a vintage Greek goddess with flowing gowns of cream and gold.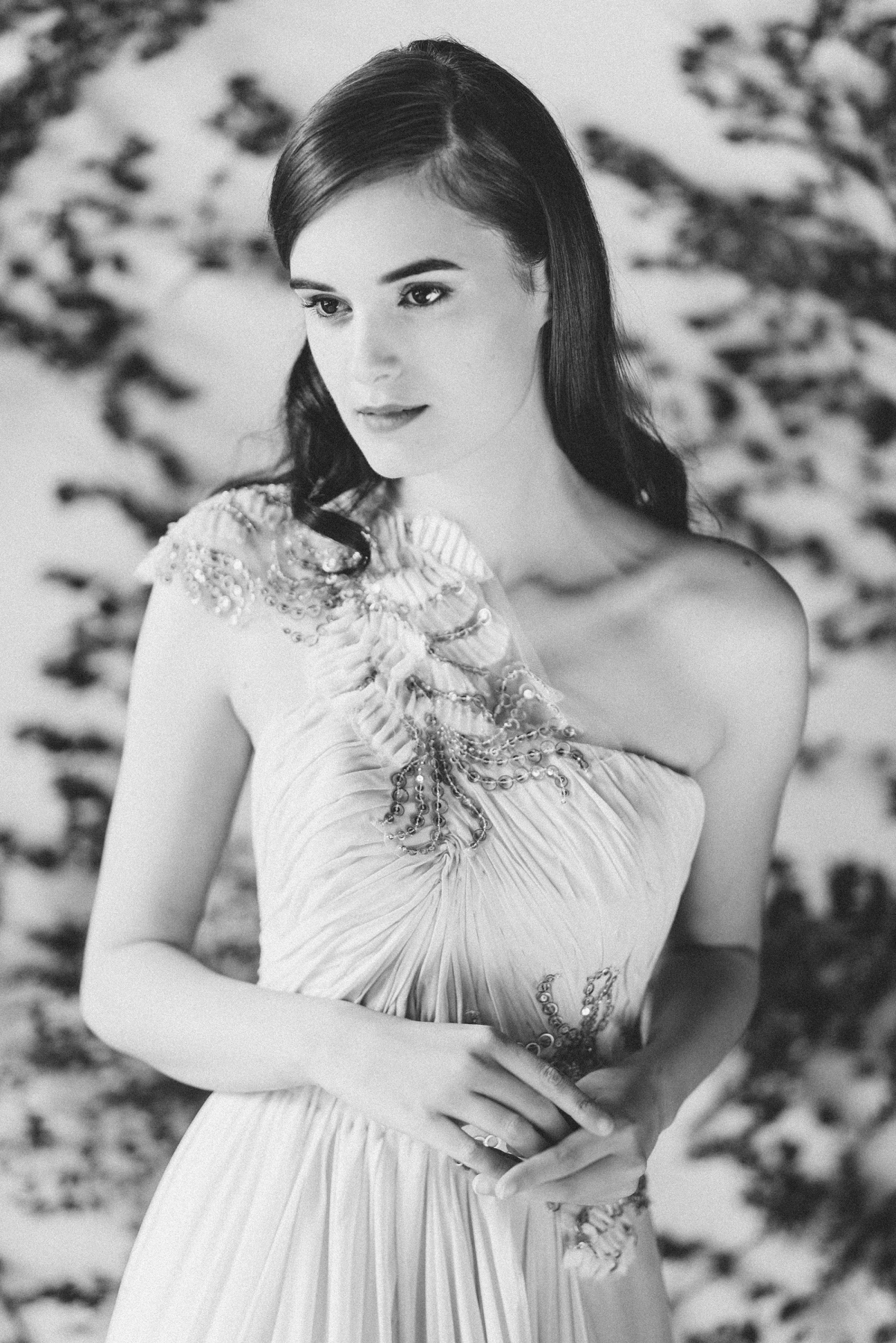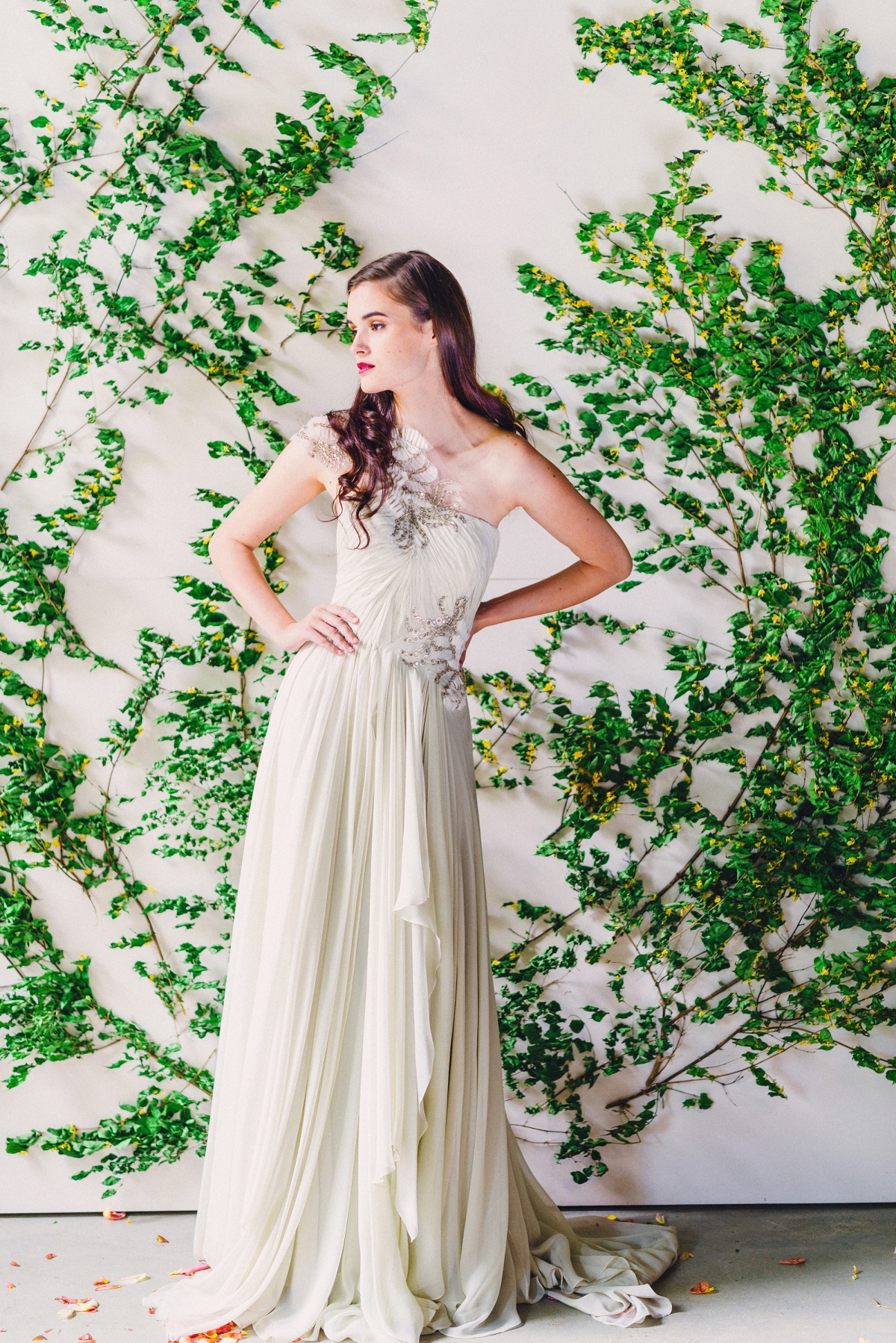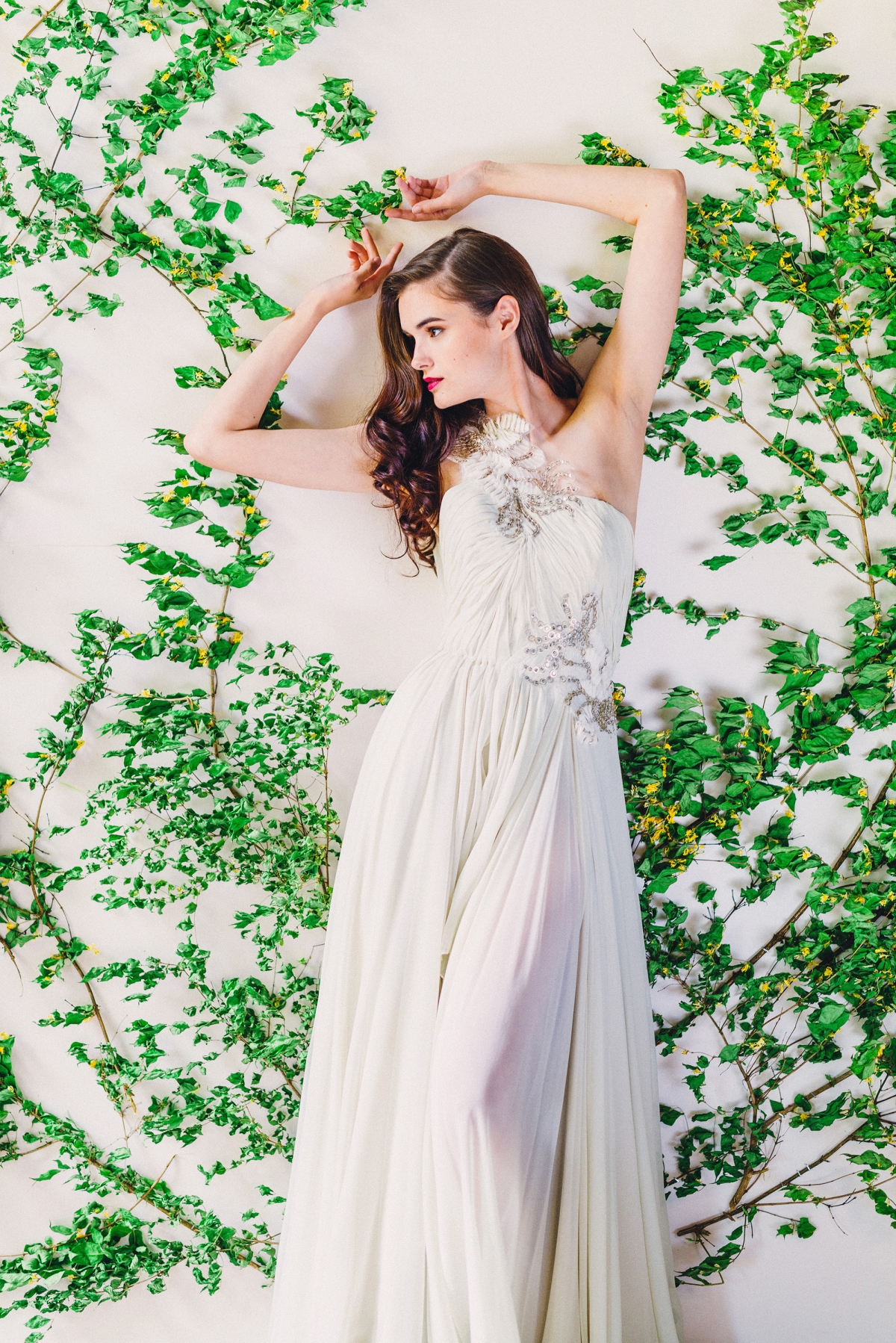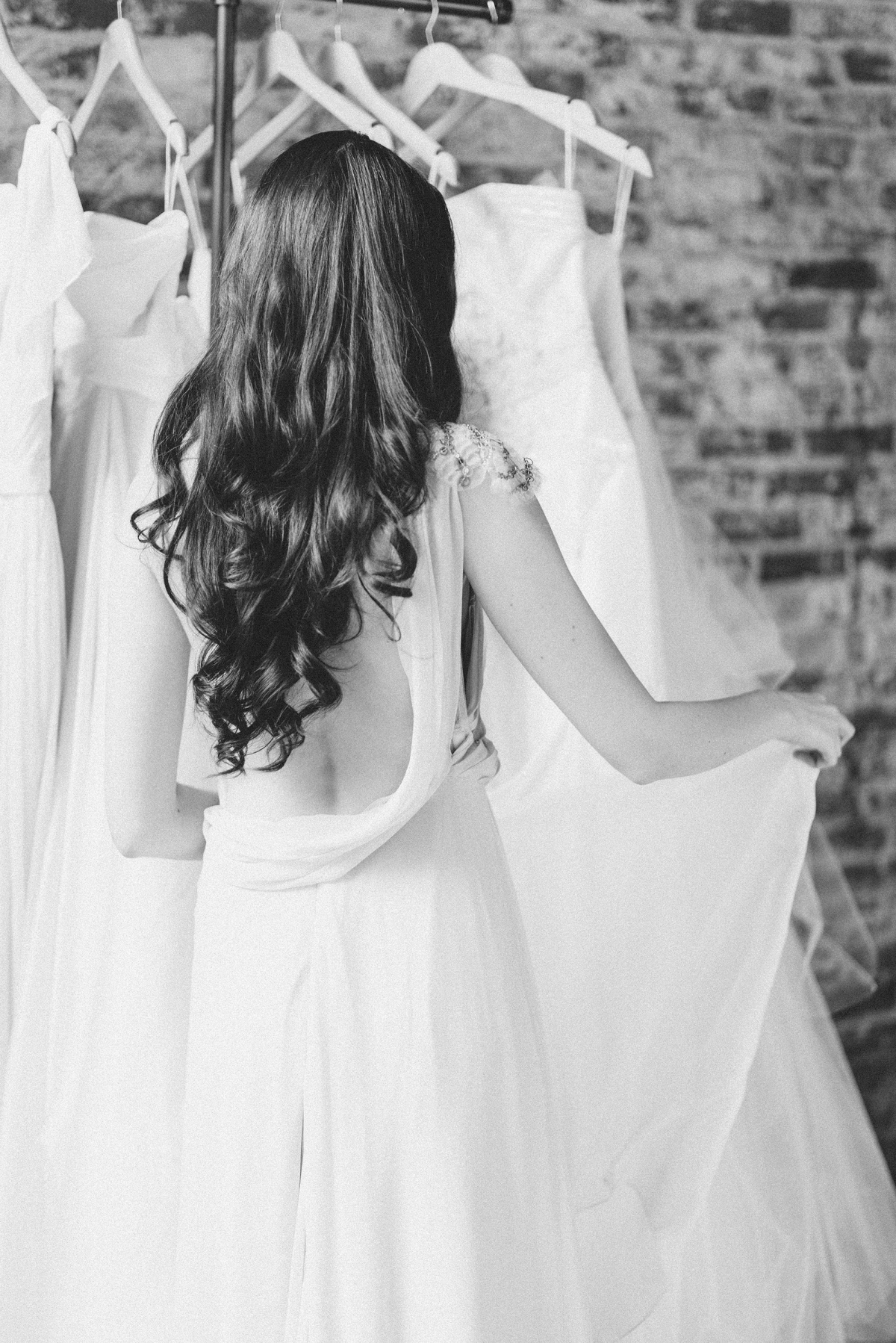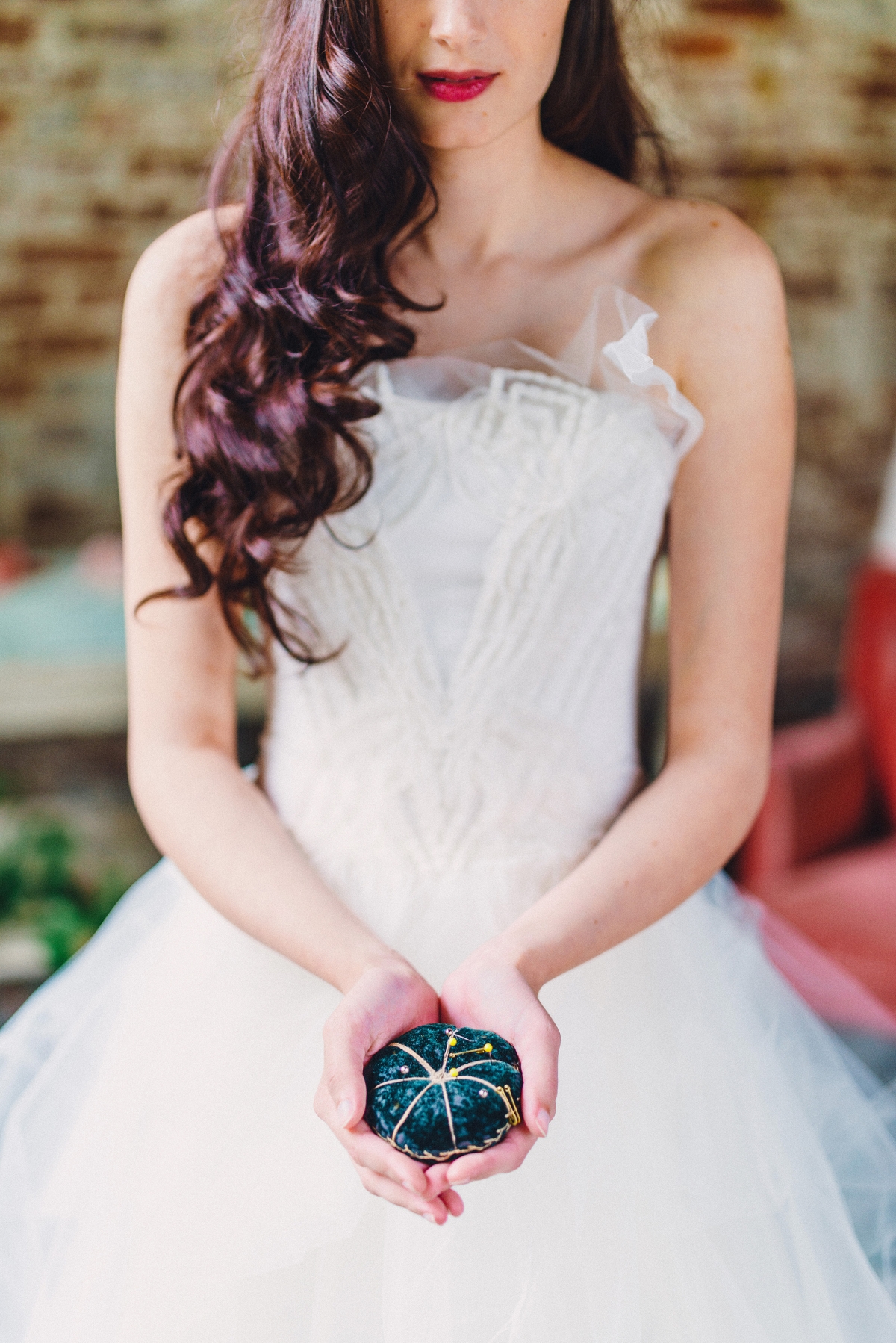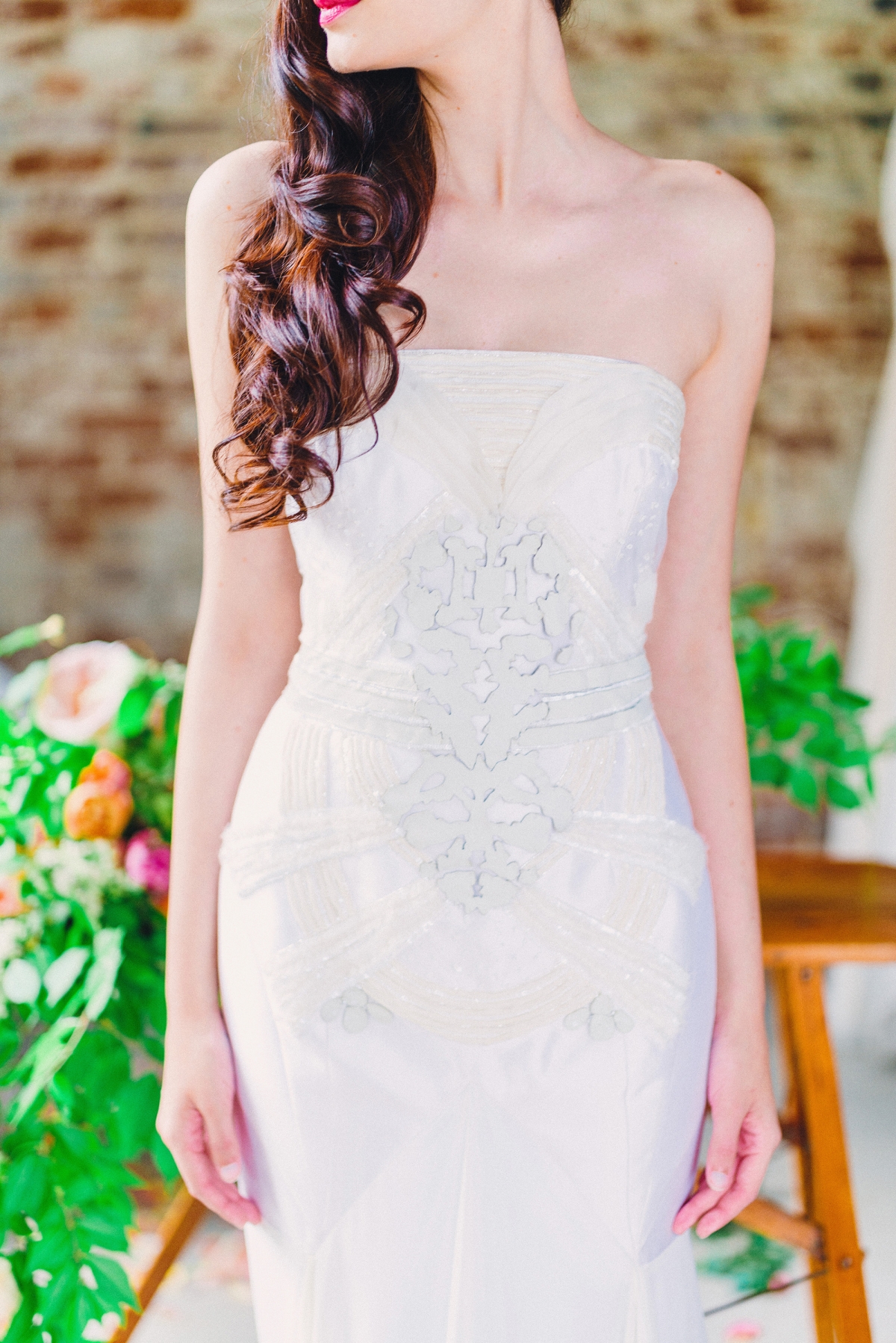 Clean, elegent gowns pop when set against rustic walls of brick and ivy.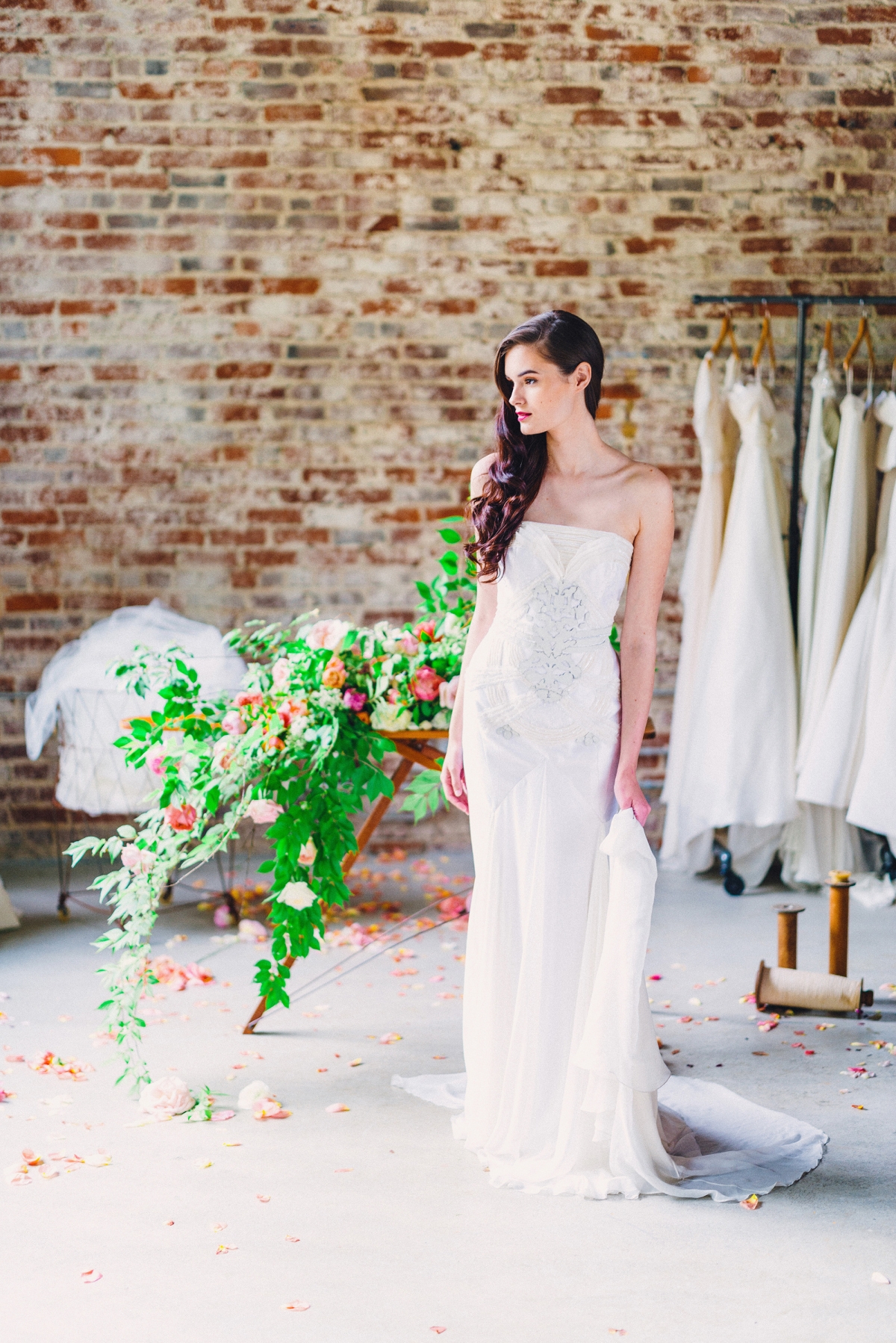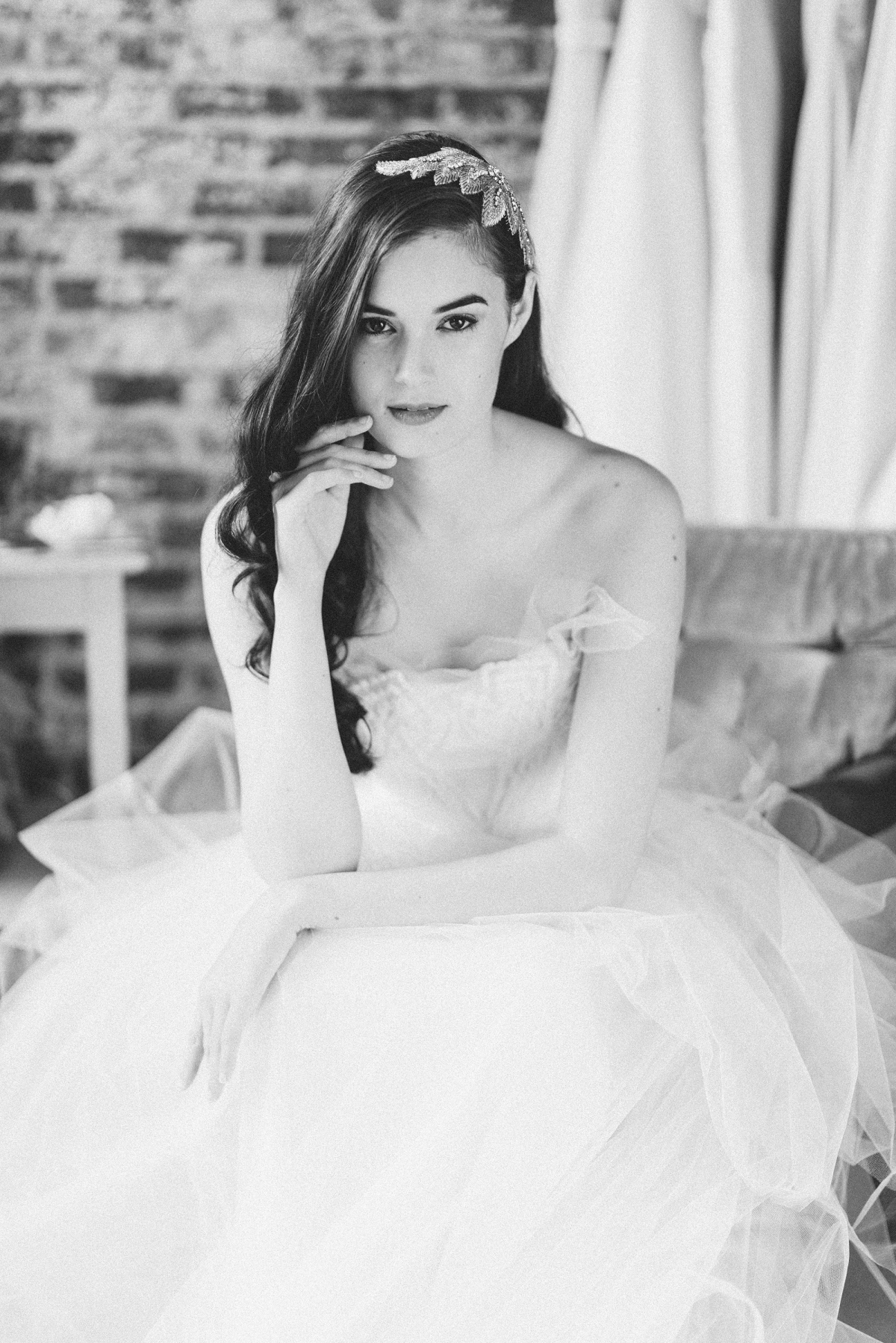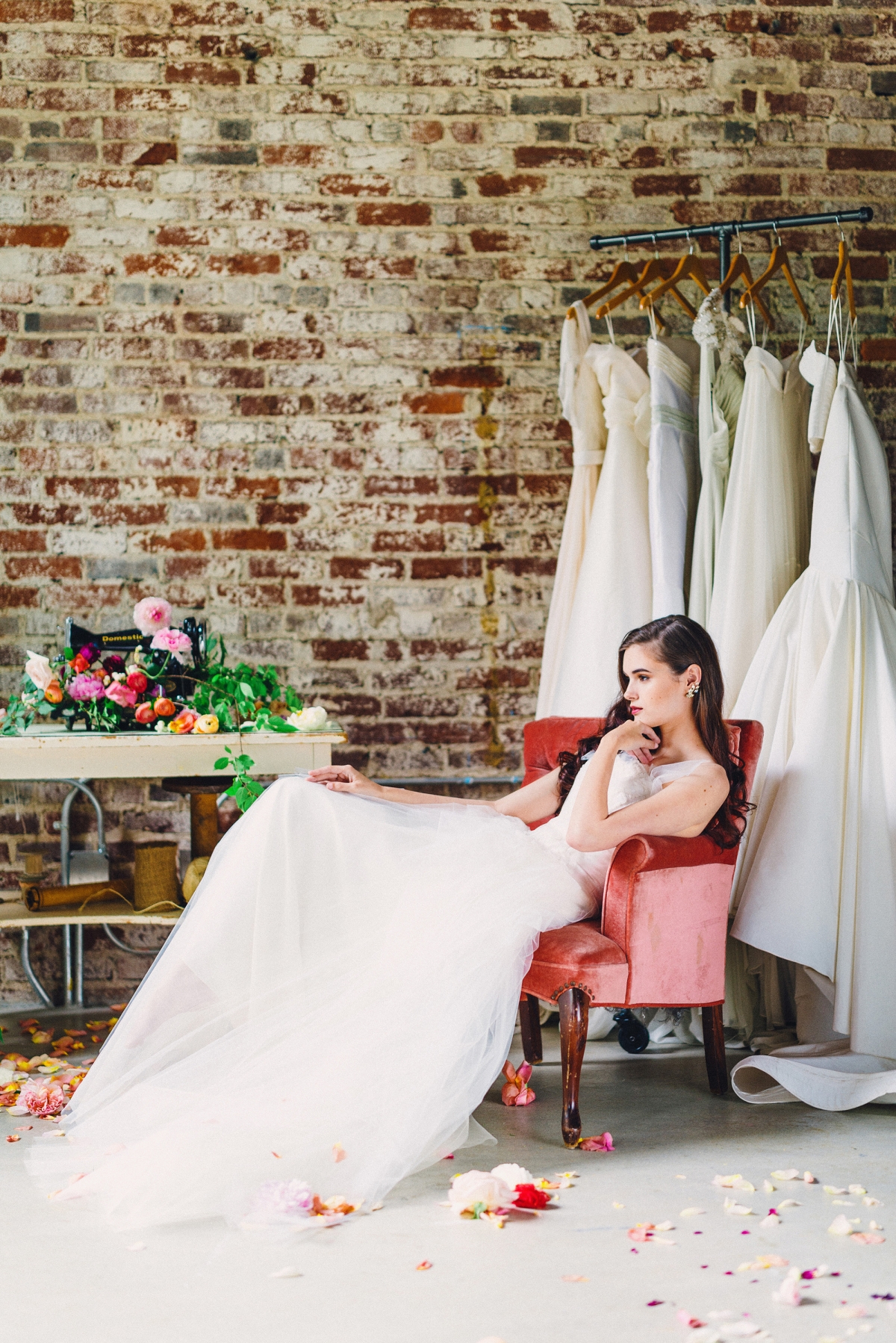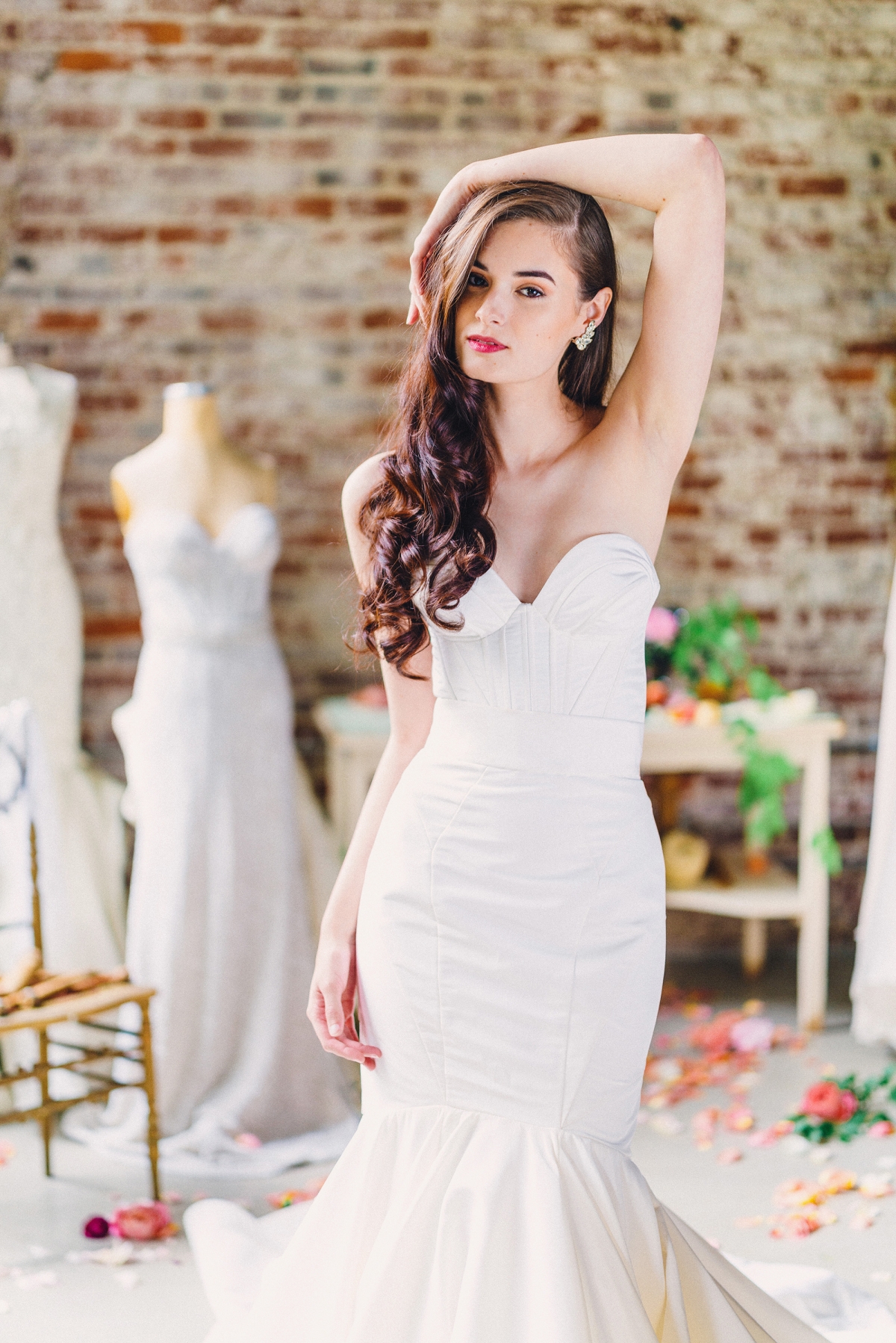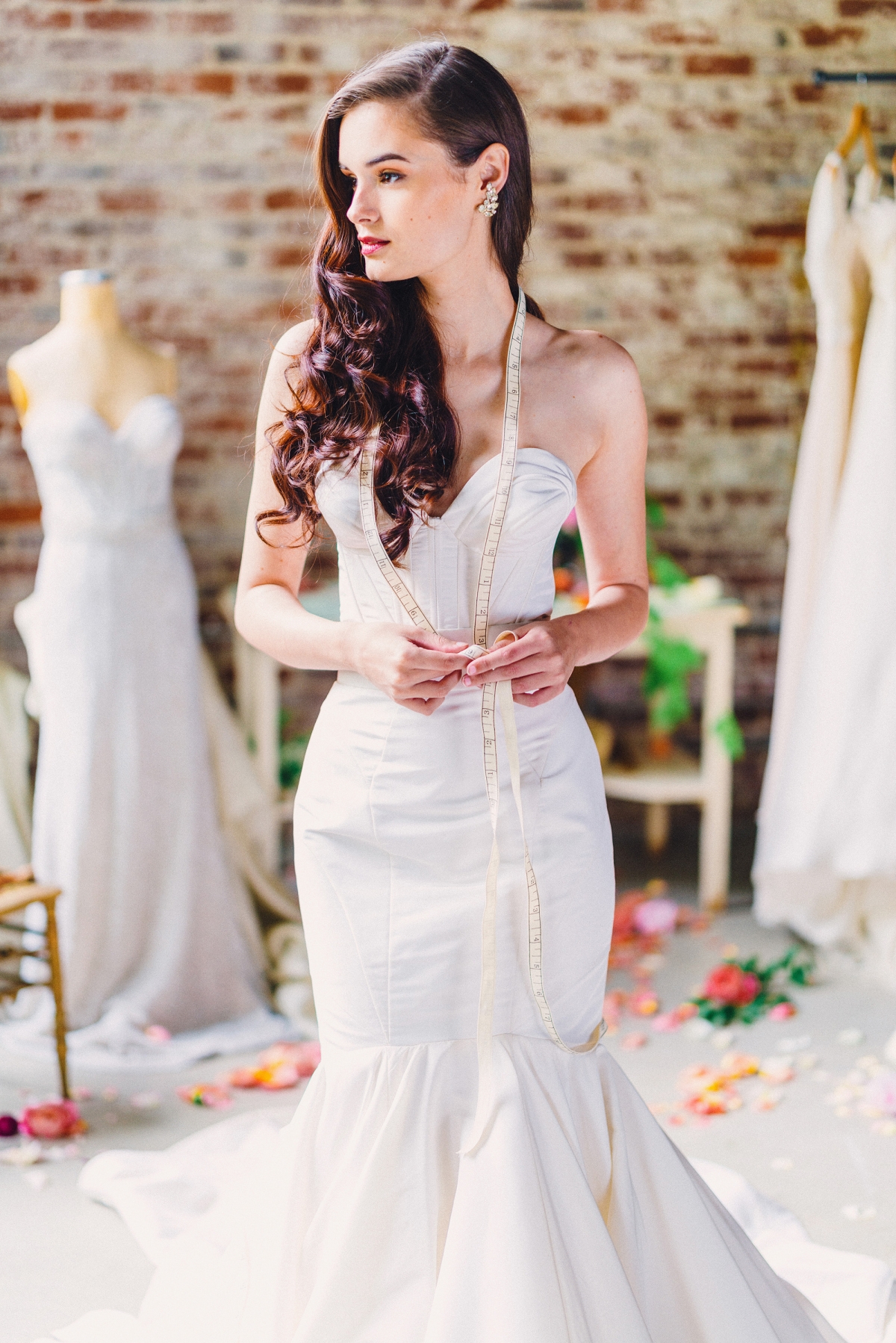 Setting the bride in such an organic and unassuming environment subtly emphasizes her elegance.