The wedding ceremony is sacred and seems more than deserving of a beautiful backdrop, so we gathered some of our favorite wedding arches to inspire you. From rustic and refined to lavish and traditional, these wedding arches create a reminder that your wedding ceremony is an eternal pledge of devotion.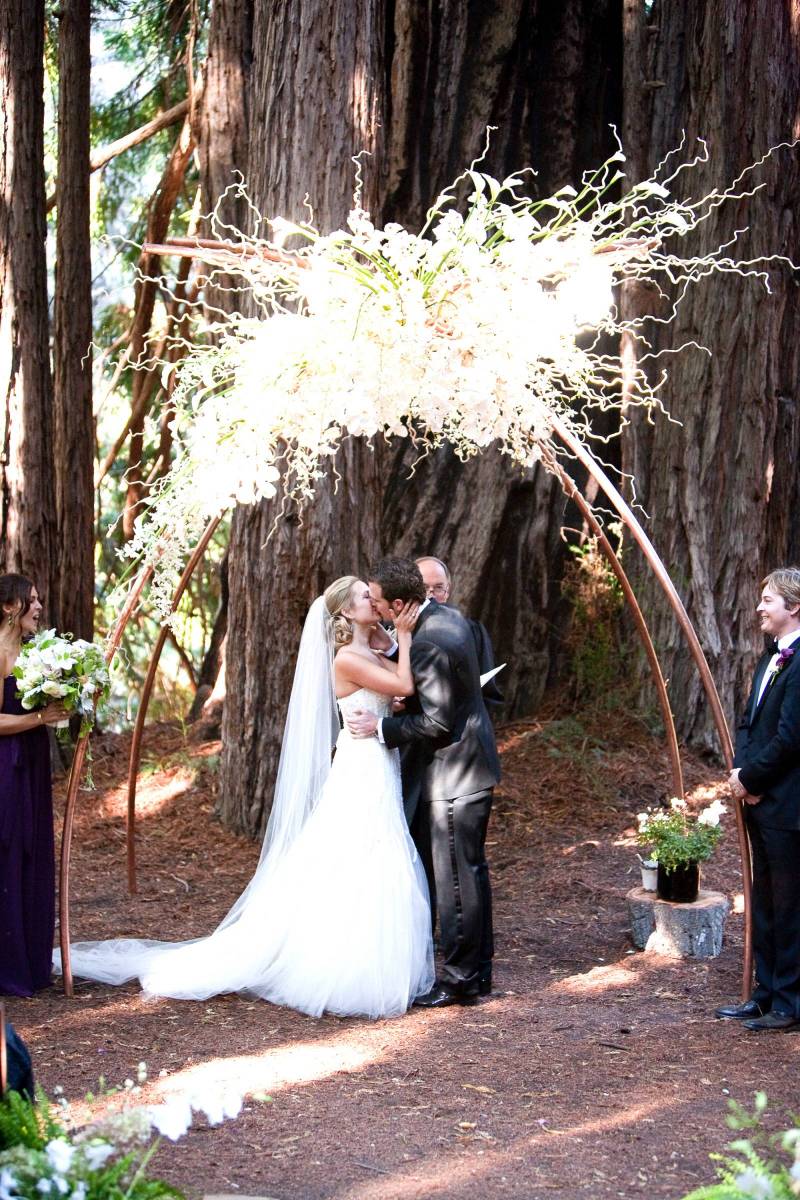 This modern chuppah by Waterlily Pond Floral Design celebrates the couple's joi de vivre and designer Natasha Lisitsa's creative genius. Arcing copper pipe explodes in a profusion of white orchids and curly willow—serious wow factor!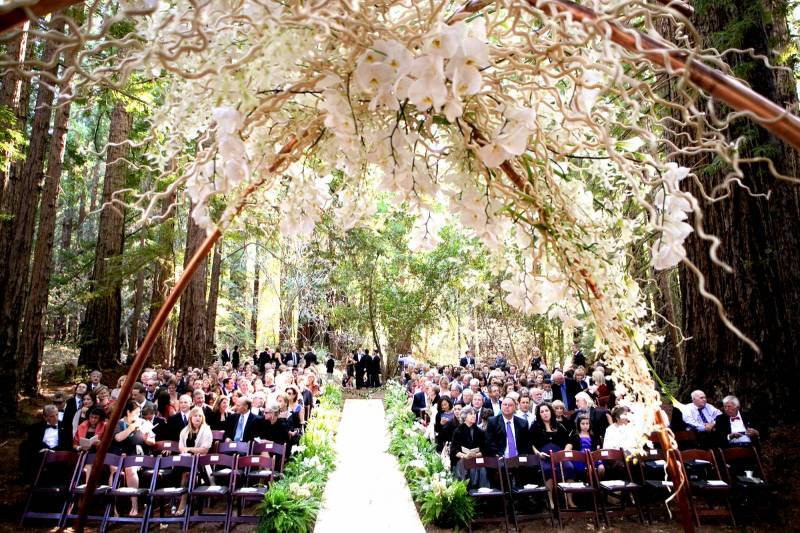 The modern day wedding arch likely evolved from the Jewish tradition of the chuppah in which a prayer shawl is stretched between four poles as a symbol of the seriousness of the marriage covenant. The Hebrew word for God's presence is shekinah, and the chuppah, suspended over a couple during the pronouncement of their marriage vows, is a reminder of the cloud shekinah of God and the vows He made to Israel.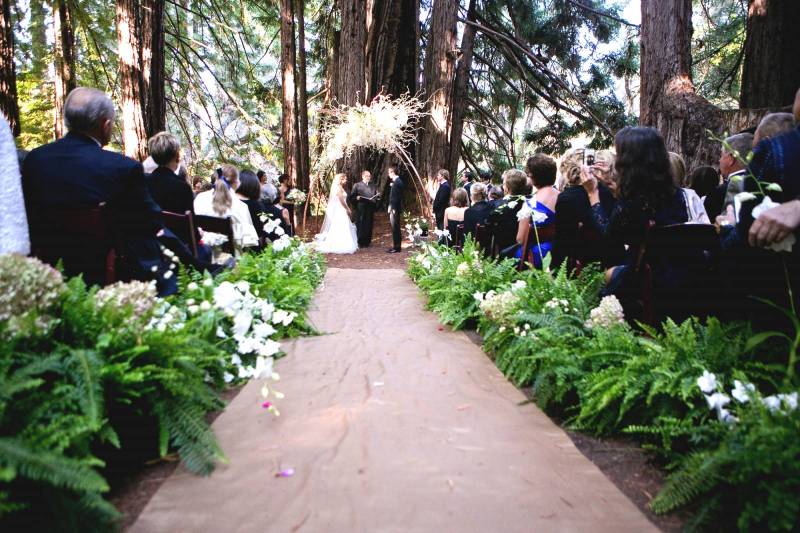 This lavish white rose wedding arch was photographed by Jose Villa at the Travaasa Resort, Hana, Maui—a truly magical setting. You can see more of this wedding here.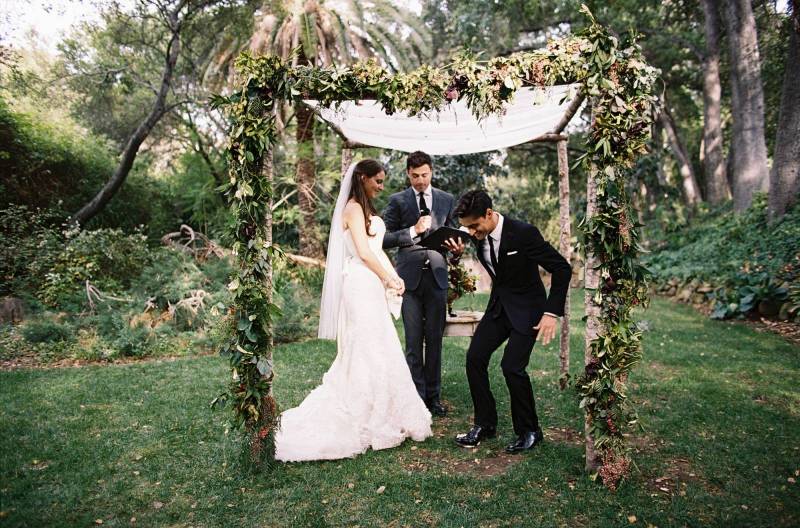 A rustic autumnal chuppah covers this California couple as their ceremony comes to a jubilant end. If you think about it, the chuppah represents commitment, new beginnings, intimacy in marriage, faith and trust. You don't have to be Jewish to appreciate the greatness of such a moment! See more of this wedding here.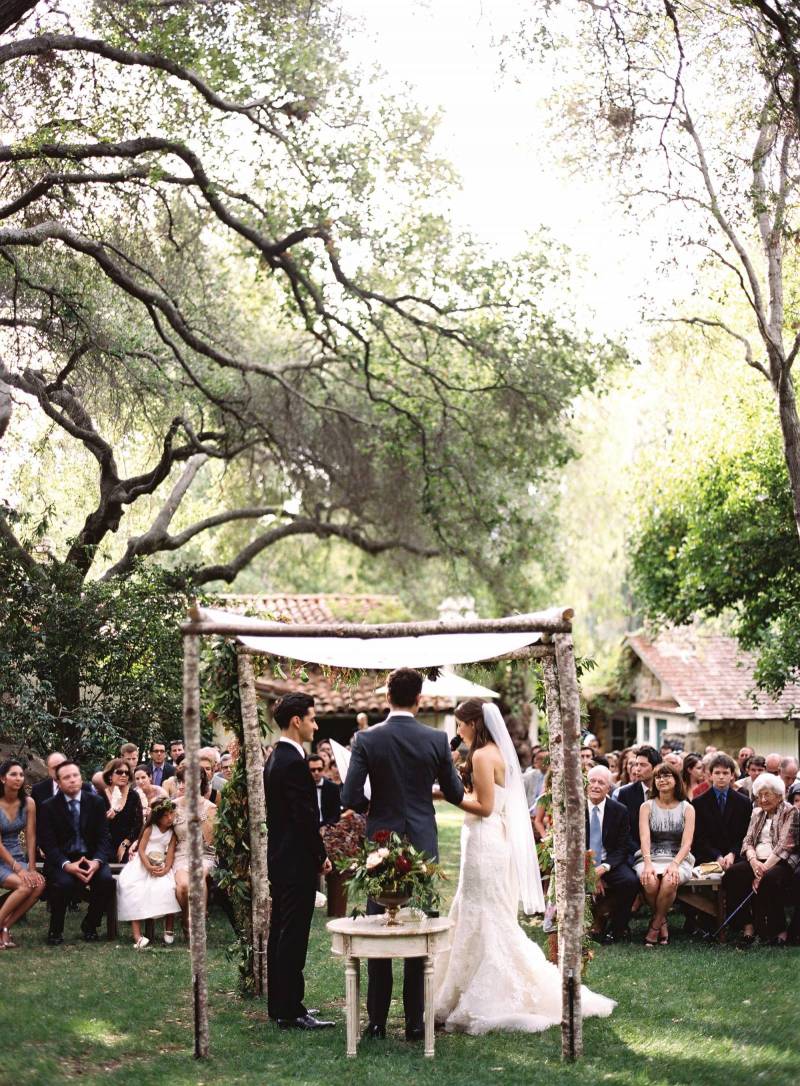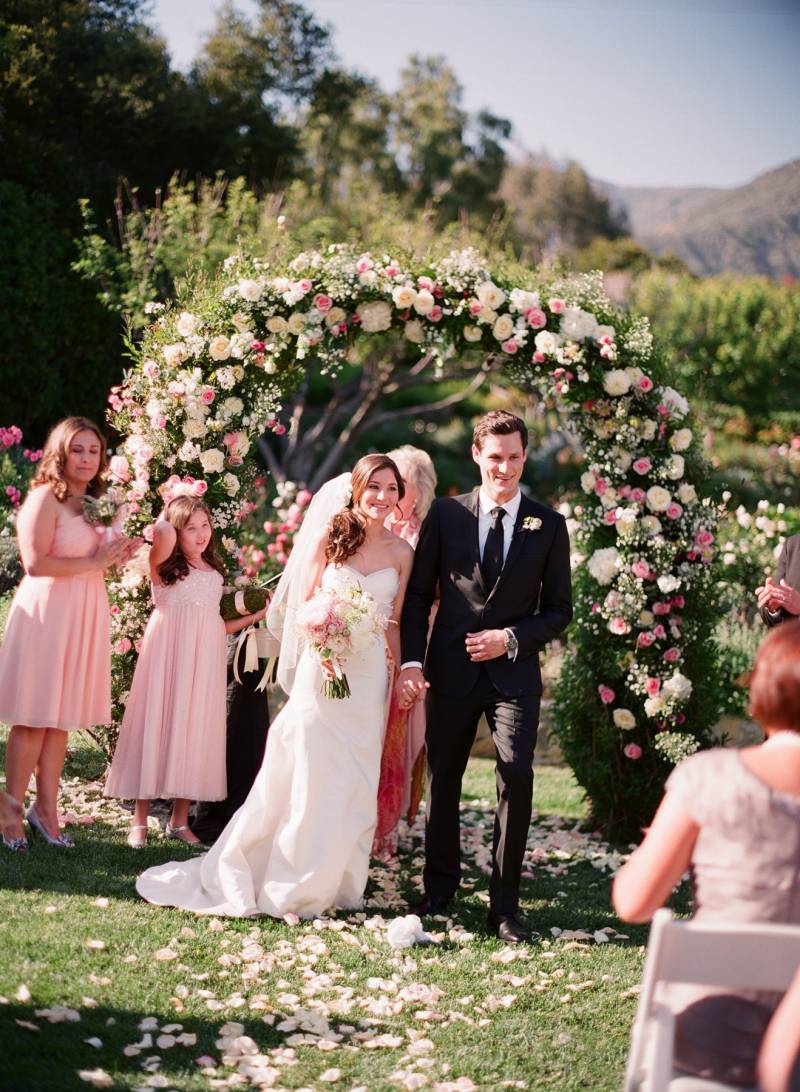 This organic arch of blush and white roses is an icon of San Ysidro Ranch in Southern California's Wine Country. You can enjoy more of this gorgeous wedding here.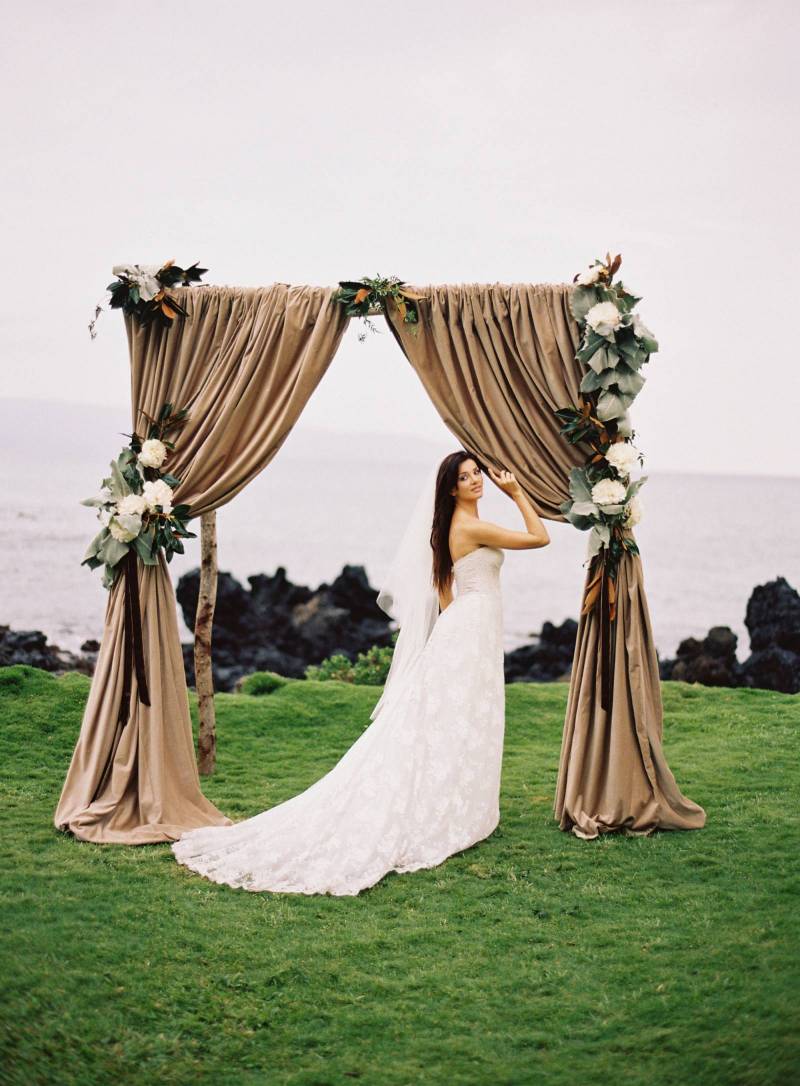 We love the contrast of luxurious velvet drapes and natural wood posts among the lava and sea at The White Orchid Beach House on Maui. Florist Fong Tagawa selected lush peonies and magnolia blossoms to decorate this unique wedding arbor.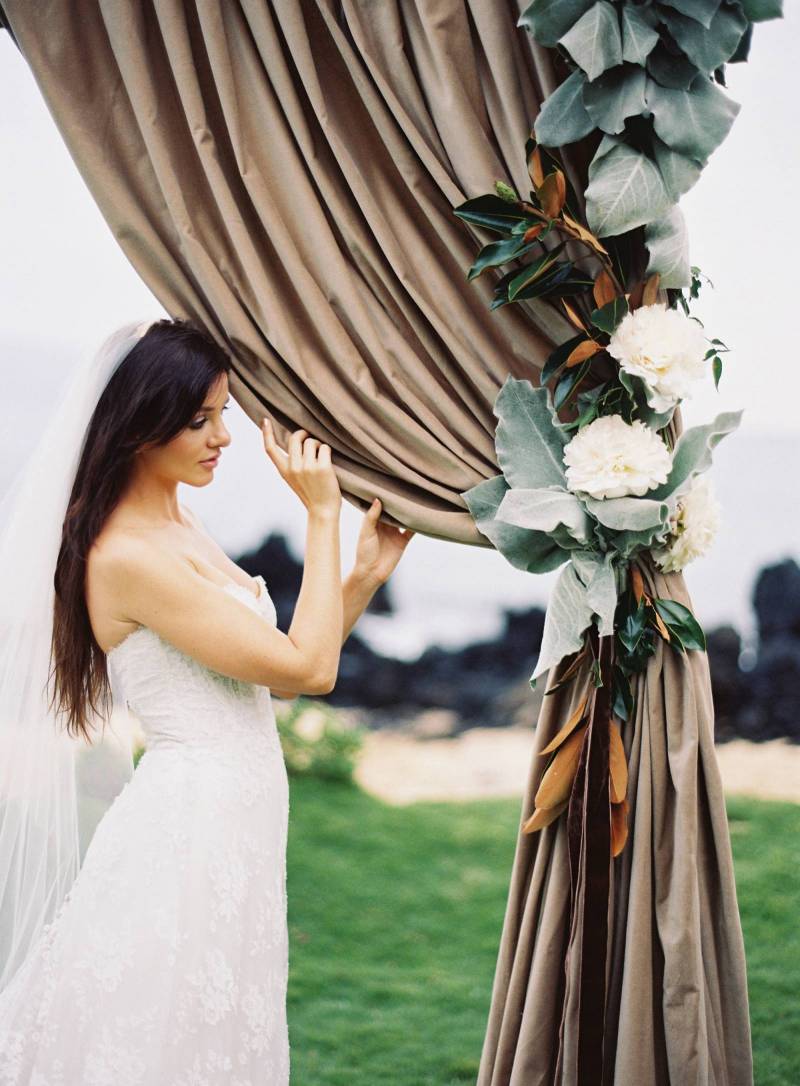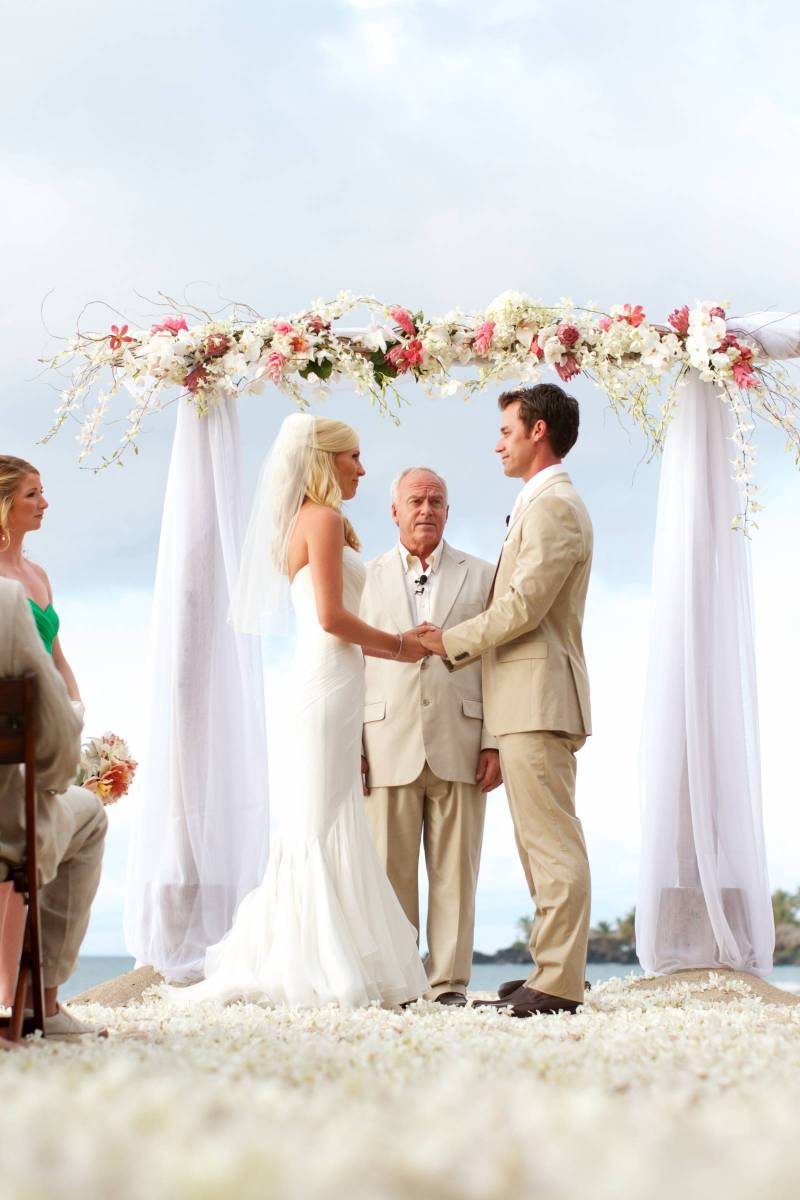 A simply pretty canopy of sheer white organza, white orchids and tropical pink flowers is lovely for this intimate oceanfront ceremony on the Big Island of Hawaii.