It's peak wedding season, so we've called upon one of our favorite stylists, Mar of TEAM Hair & Maekup, for some great inspiration. Whether you are a bride-to-be or bridesmaid, or have a wedding to attend in the near future, Mar is ready to share her trade secrets to gorgeous wedding hair. It's all about extensions--and only those of the real, human hair variety. Mar says, "Summer 2016 bridal hairstyles are all about combining braids with waves and texture with volume. Romantic, soft swept hair with a modern twist will be the go-to this wedding season."
For years, the stylists of TEAM Hair & Makeup searched for the perfect hair extensions for their clients. After testing out dozens of options, Mar and Nicole decided the best thing to do would be to create their own perfect bridal extension. Mar explains, "TEAM Bridal Extensions are made from 100% human hair and are the perfect amount of hair for any bridal style. Whether you want a classic up-do or soft beach waves, TEAM Bridal Extensions are a perfect complement to any look." Scroll down to see more great wedding hairstyles captured by Jose Villa.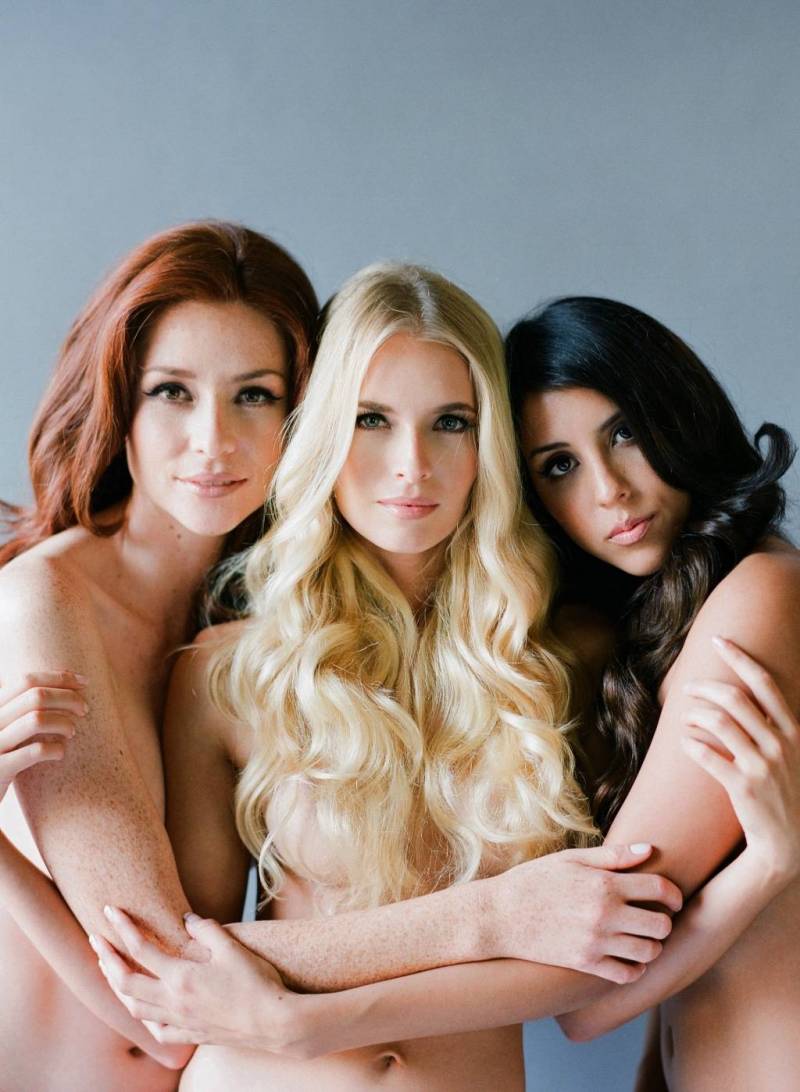 For those of us with fine, straight hair, we love that the TEAM Bridal Extensions hold any type of curl, wave or texture throughout your wedding day. And rubber stoppers across the clip prevent the piece from ever slipping out. By weaving your real hair in with the extension, the look is naturally beautiful. Disclaimer, like eyelash extensions, you may get used to the look and never want to go without that extra volume. We say, why not?