The Bayer Estate, one of Oahu's prettiest wedding venues, was the perfect backdrop for our retro-Hawaii wedding cake shoot. You truly feel like you've stepped back in time once you enter the front gate and experience the gracious hospitality of owner Sooz Mirikitani and her charming seaside home. Designer Carmen Emerson Bass created a three-tiered wedding cake in pale green fondant bedecked with red hibiscus, a quintessential Hawaiian flower. The simple cake is timeless and elegent. Topped with a vintage hula girl and ukulele player, it takes on a whimsical charm.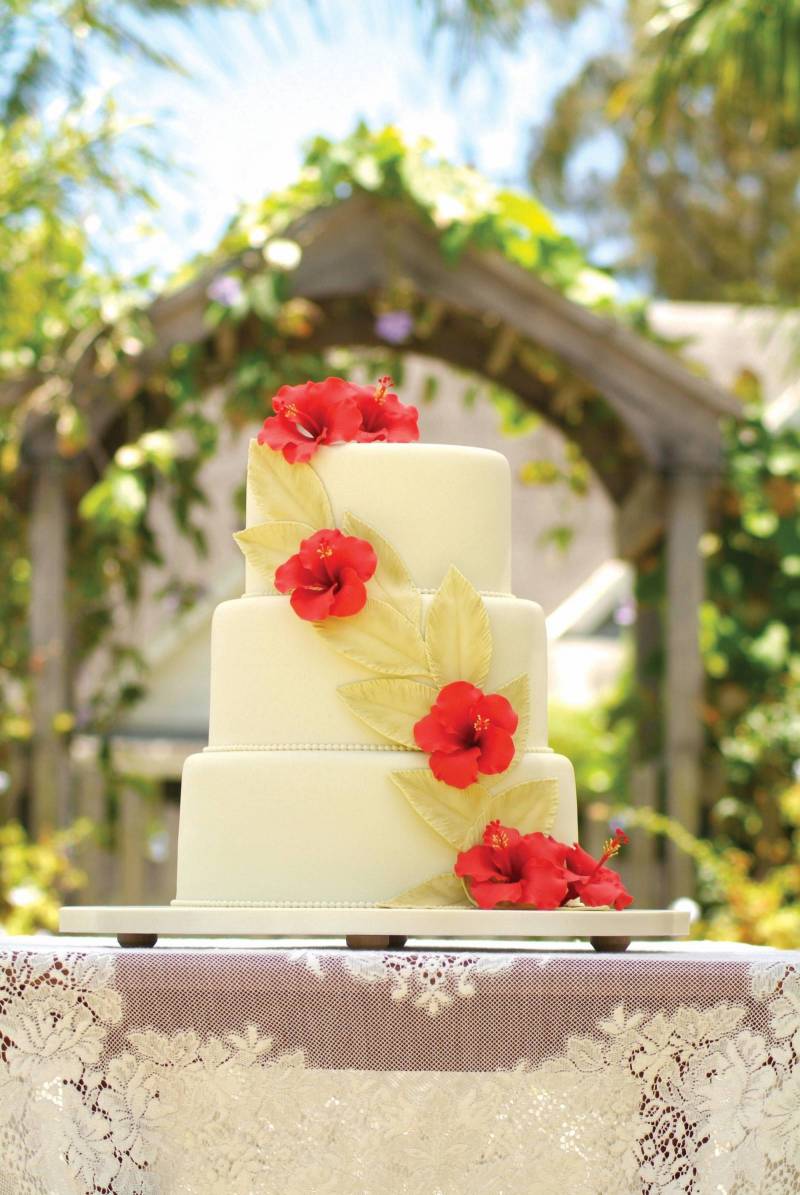 Carmen hand sculpts each of her gumpaster flowers creating remarkable detail and texture to mimic their living counterparts.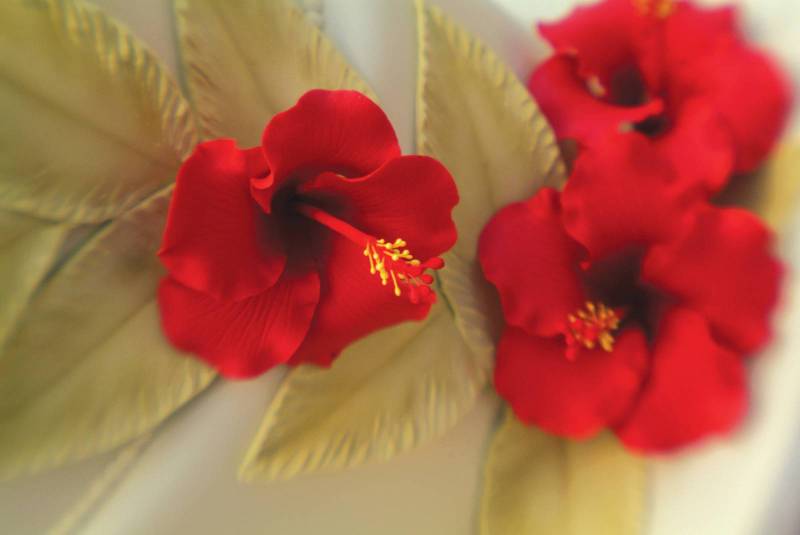 We love the wiggly retro-Hawaii hula girl and ukulele player used as cake toppers on the pale green cake.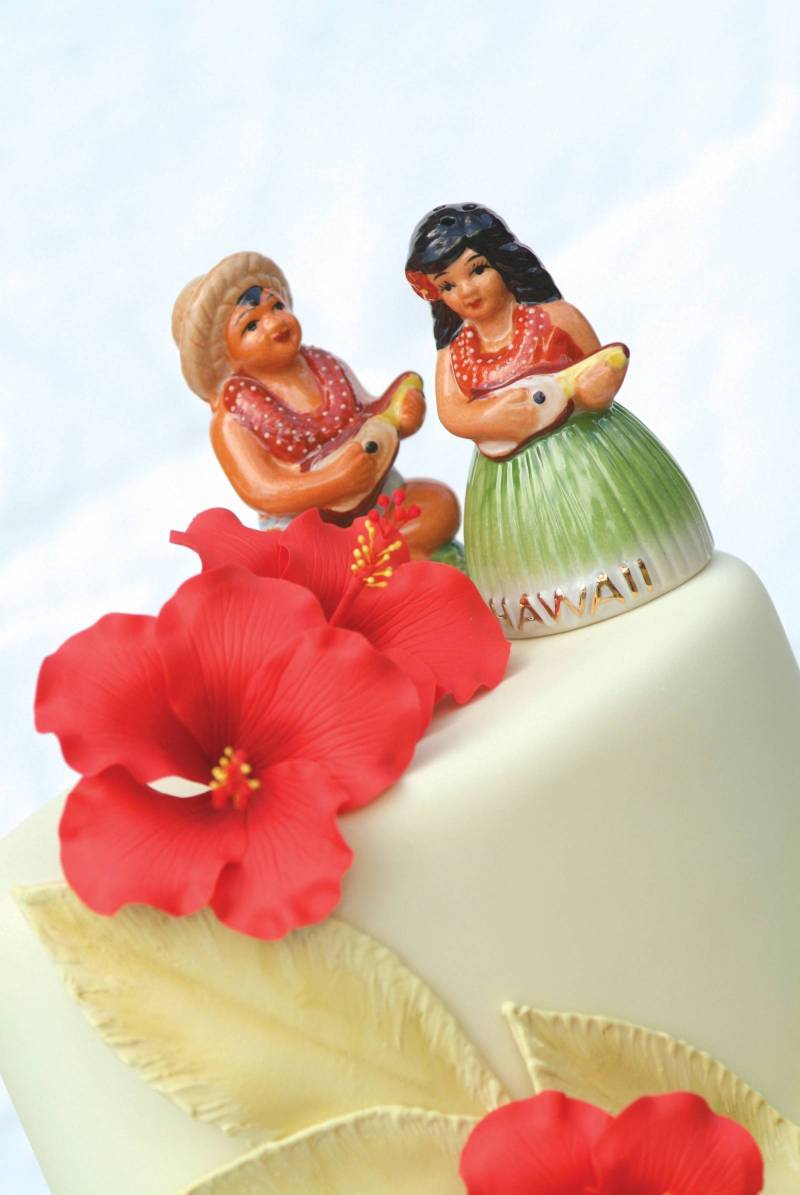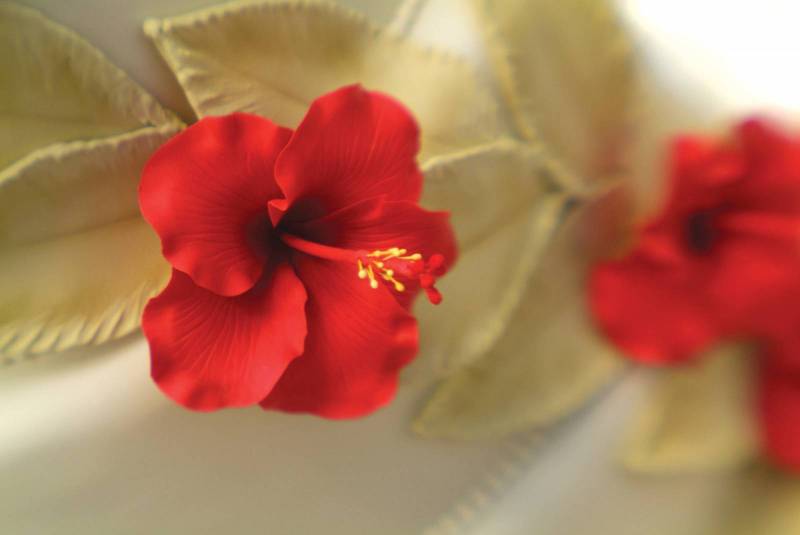 Honolulu photographer Dave Miyamoto captured the intricate details of the red hibiscus and amazing handwork by Cake Couture, who fashioned individual tropical flowers for each of the mini fondant cakes below.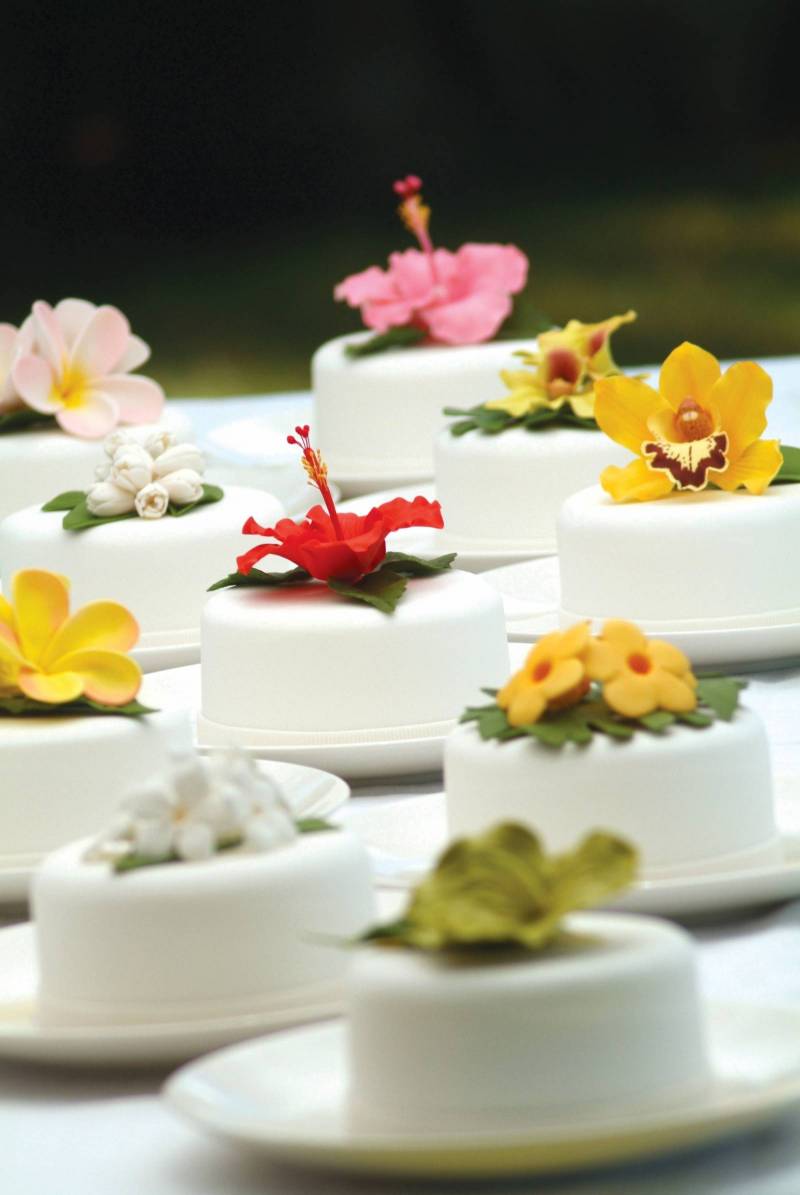 Red hibiscus, green anthurium, white stephanotis and yellow orchids look incredibly life like!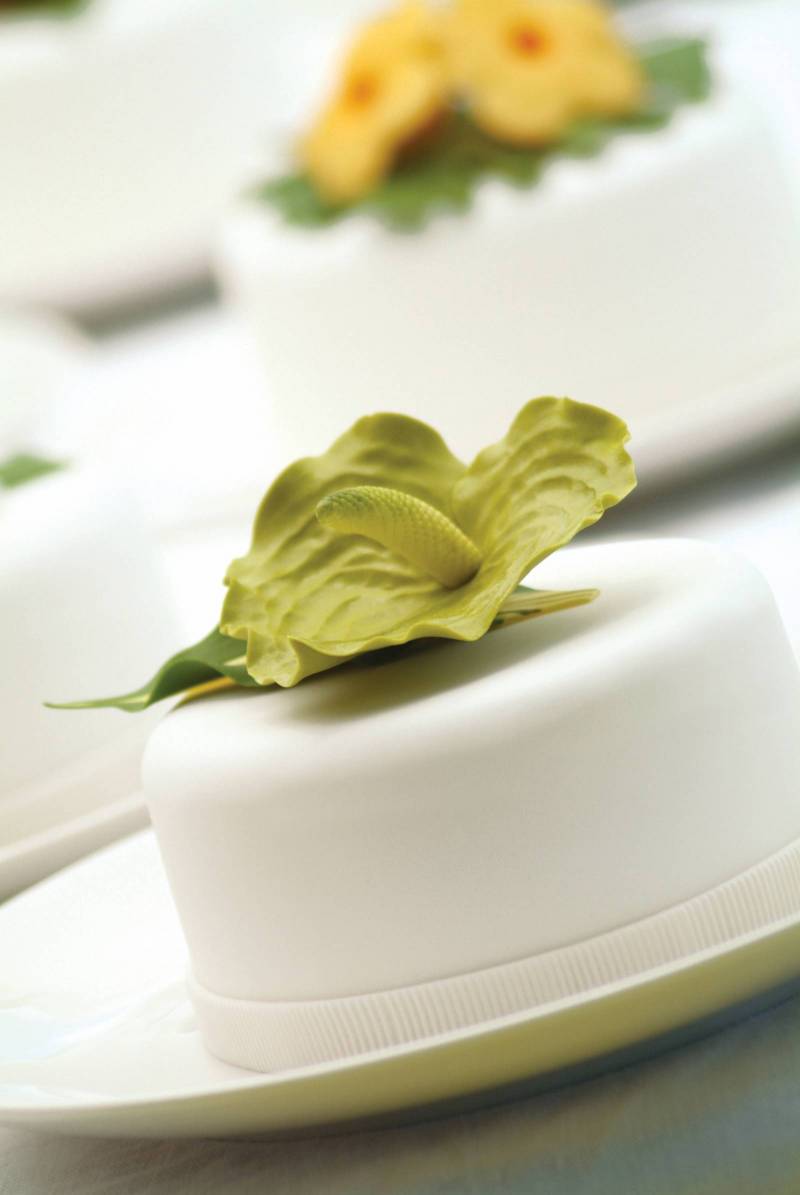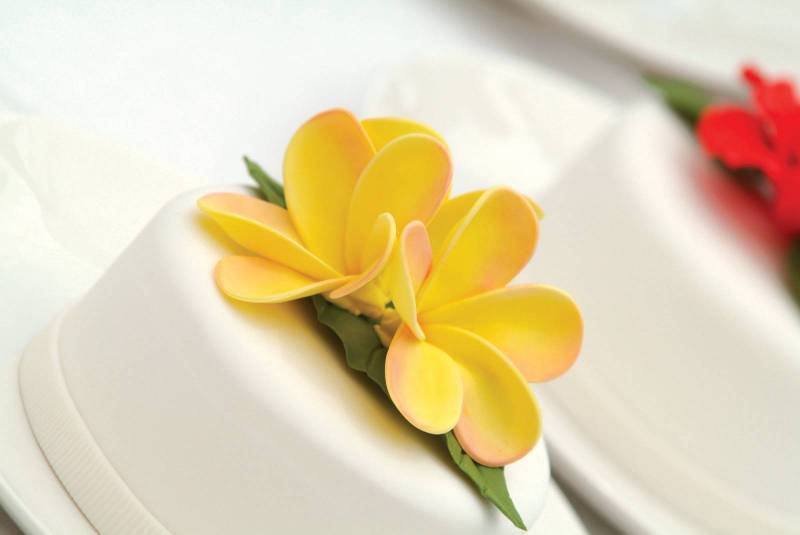 Yellow and pink plumeria top these mini white fondant cakes that are a beautiful reference to Hawaii's flora and fauna.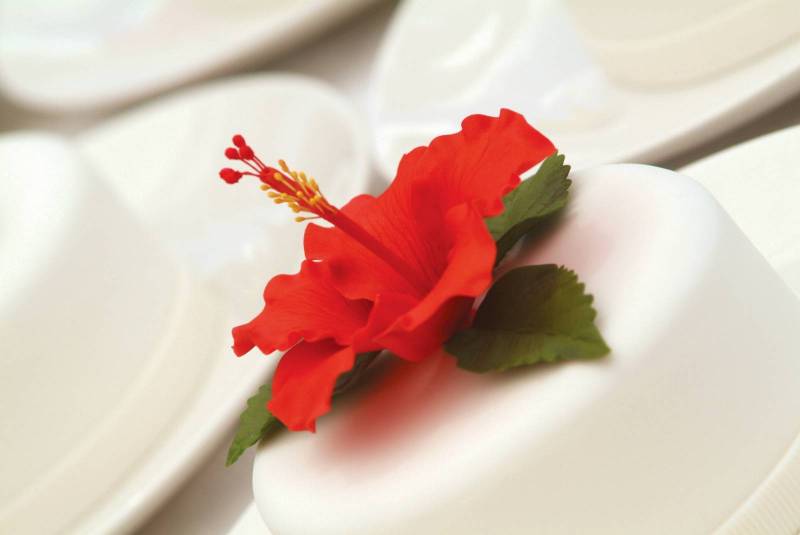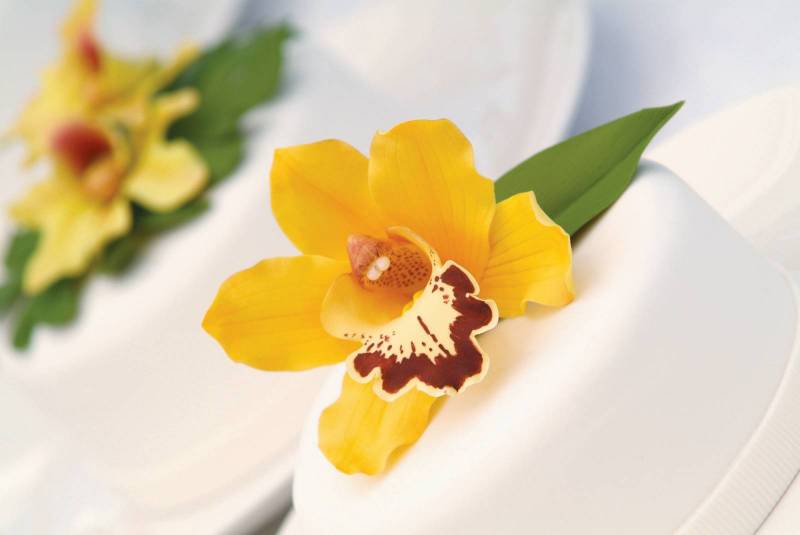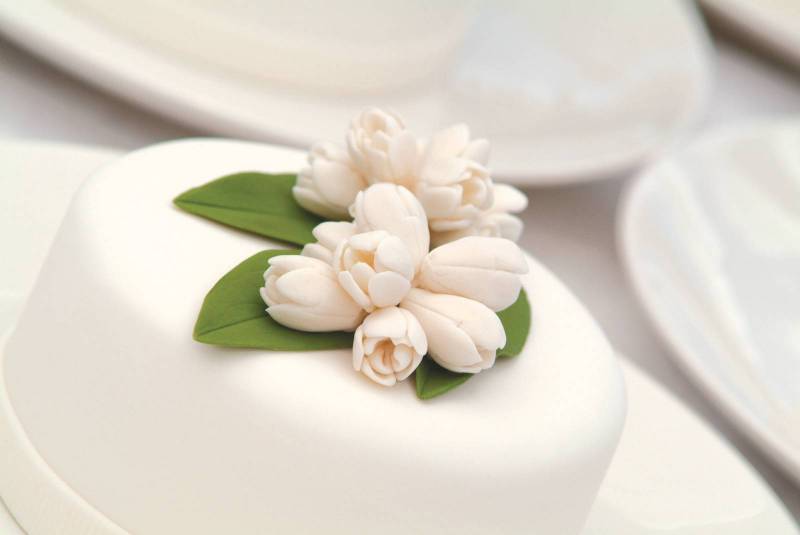 The white pikake on the elegant wedding cake above is so detailed you can almost smell the intoxicating fragrance.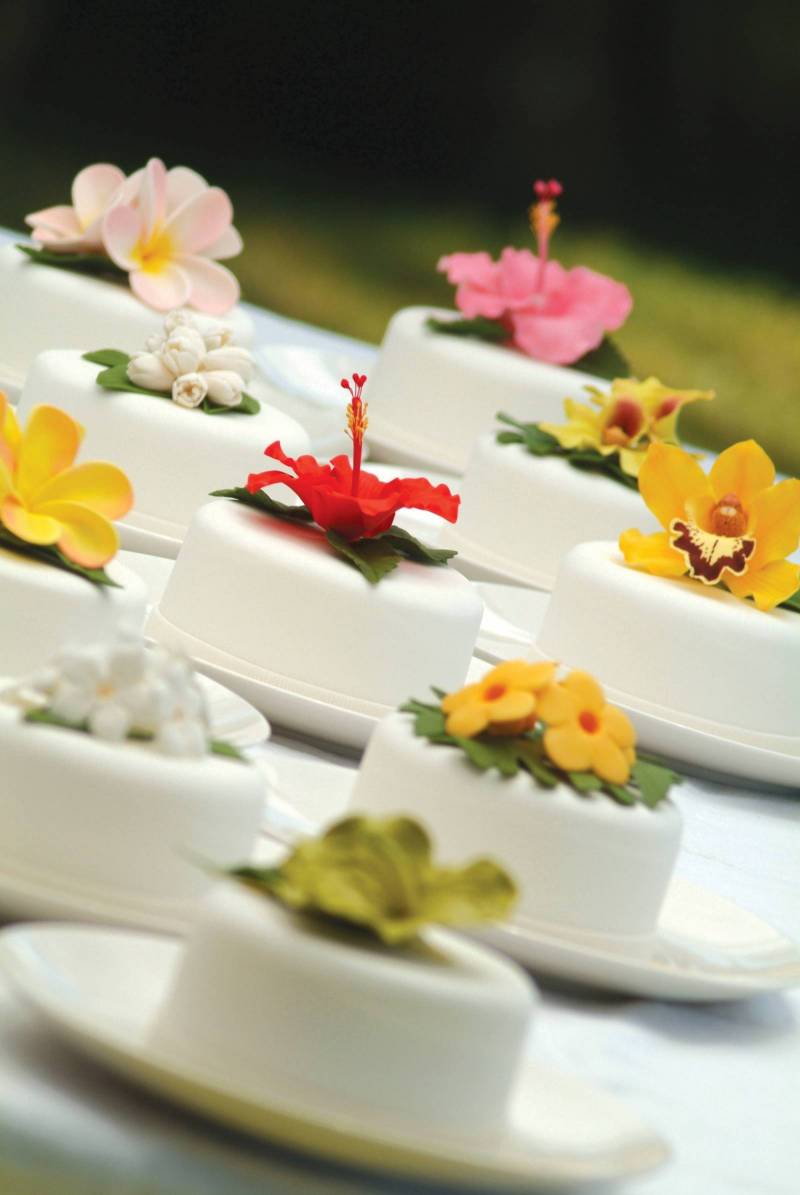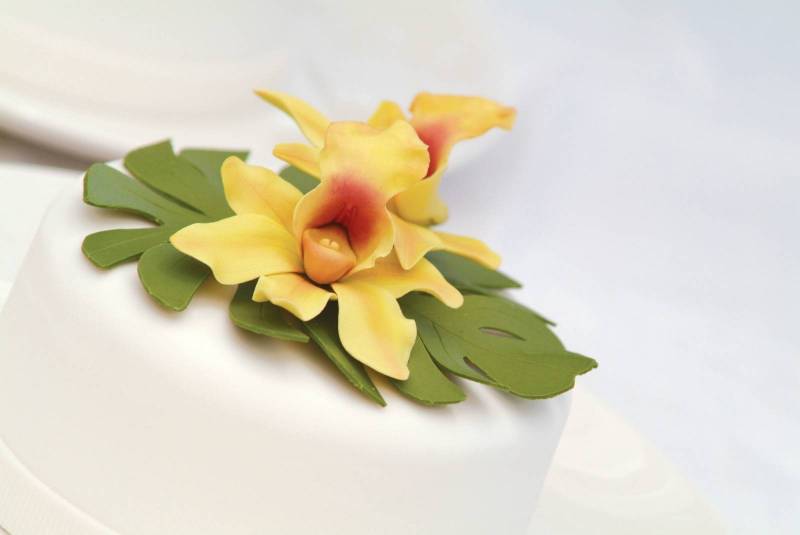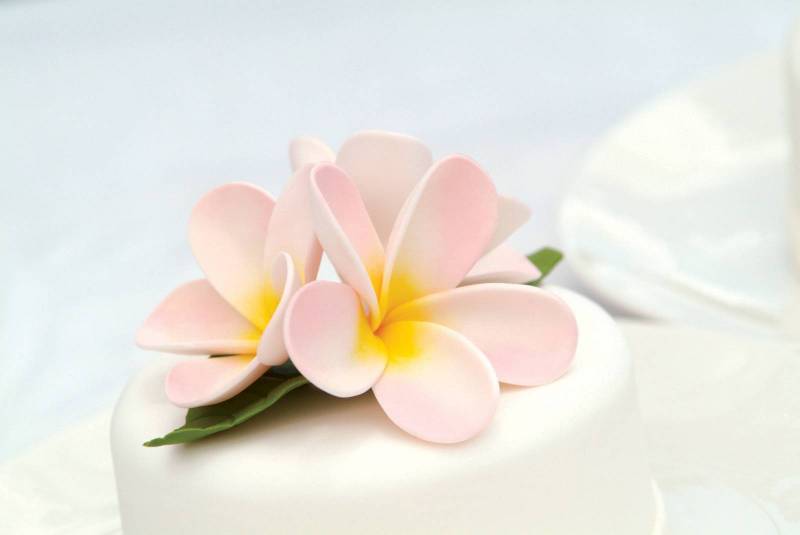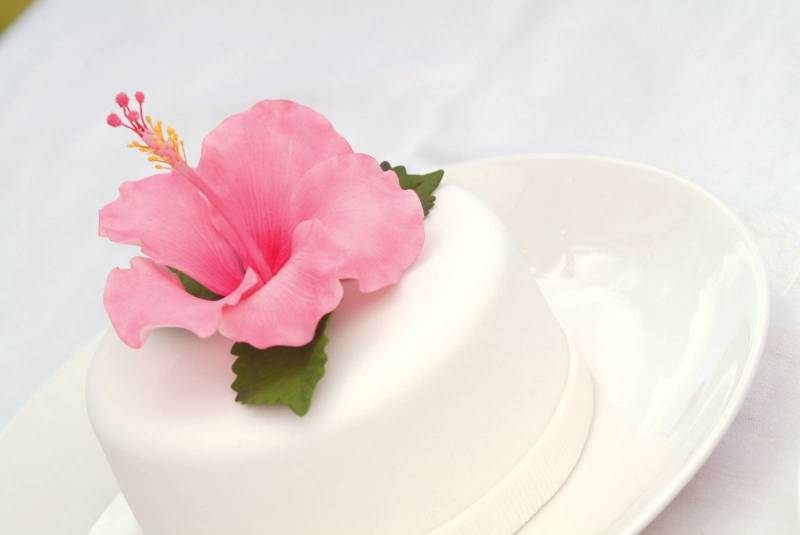 A glorious pink hibiscus is the crowning glory of this mini fondant cake by Carmen Emerson Bass.