In need of some fresh floral inspiration for a holiday affair? We have selected some of our favorite floral designs that work seamlessly with a holiday get together. Whether you will be celebrating an engagement, wedding, or the merging of families, we hope that you enjoy!
Florist Green Honolulu | Photography Ashley Goodwin
We have always been in love with this rustic and tropical take on traditional red, white and green florals by Green Honolulu. See more photos of this gorgeous wedding featured in our print Edition No. 32: La Pietra.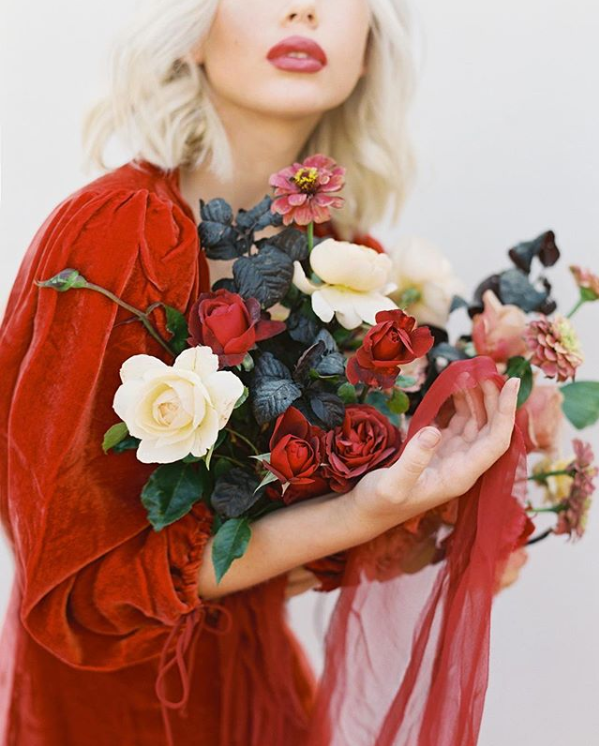 Florist Siren Floral Co. | Photography This Modern Romance
Nothing is more tantalizing than a sultry bouquet or deep hues and free movement. We especially love the incredible work of Siren Floral Co.
Florist Sarah Winward | Photographer Jose Villa
We love the idea of an organic arrangement of ivory blooms for the holidays. Draw inspiration from these designs featured in our print Edition No. 32: Allure.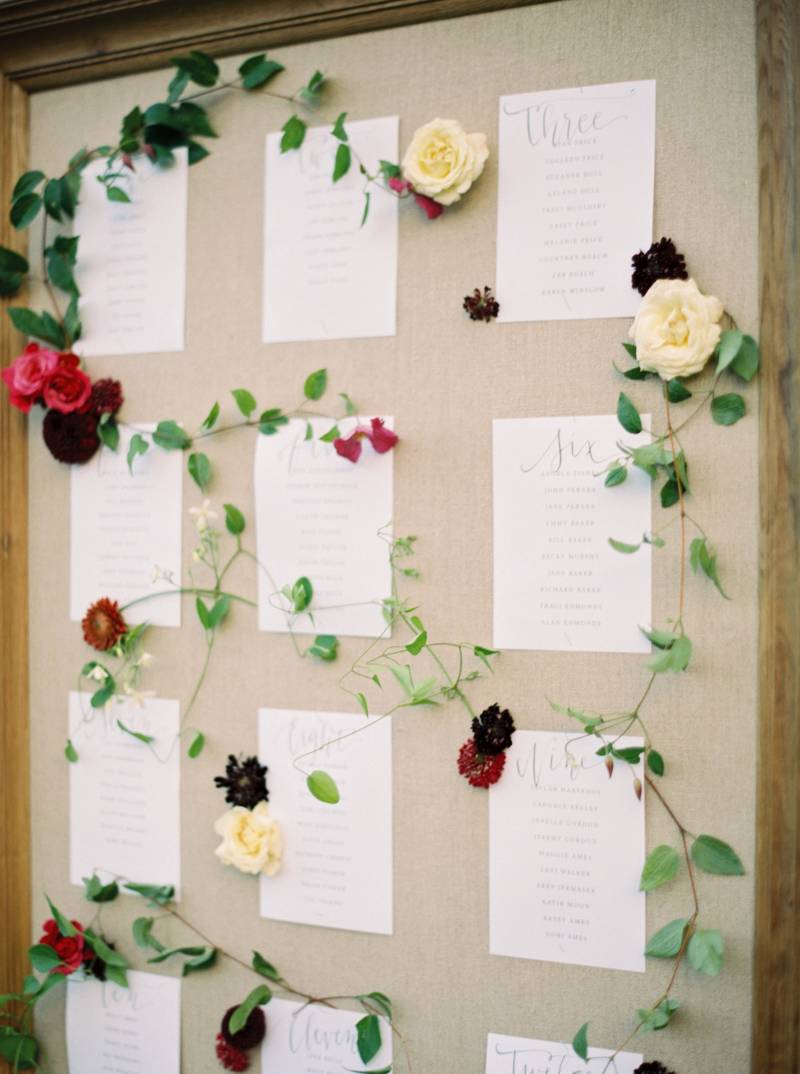 Florist Kaleb Norman James | Photography Erich McVey
If you need inspiration for a unique and festive seating chart, we love the floral elements of this design by Kaleb Norman James. See more images here.
Florist Mandy Grace Designs | Photography Chris J. Evans
Next week we will be sharing more images from this gorgeous gold and crimson real wedding. For now, enjoy this sneak peak of deep, exquisite floral arrangements by Hawaii Florist Mandy Grace Designs.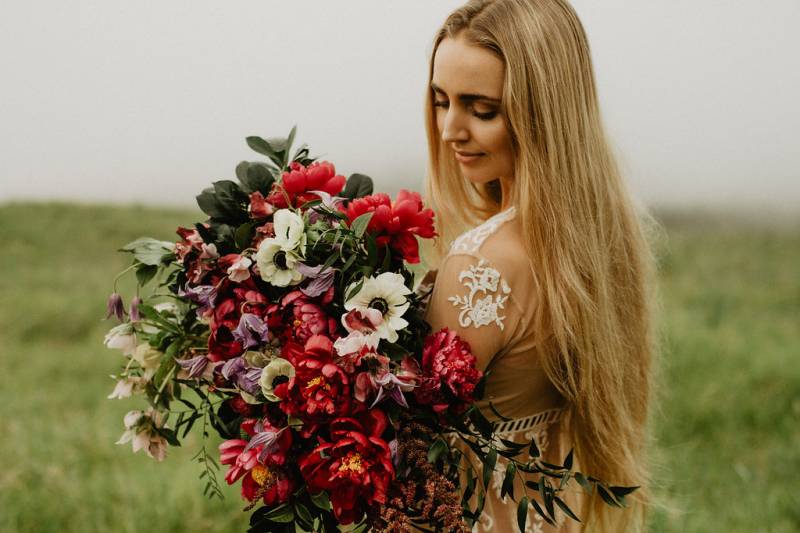 Florist Bella Bloom | Photography Water Gypsies Photography
Local Hawaii florist Bella Bloom created this bountiful bouquet or deep reds that match perfectly with a misty upcountry scene.
Florist Lois Hiranaga | Photography Melia Lucida
Sticking to white florals and lots of greenery adds a touch of elegance to any gathering. We especially love seeing fresh, crisp white blooms around the holidays!