Fine art wedding photographer Erika Parker travels worldwide to capture the magic of each unique region that graces her lens. Erika shared this incredible two part editorial with Pacific Weddings that takes place in the heart of The Yucatan.
The artist told us a bit about the location of this styled shoot:
"Tulum is a lovely beach town on the coast of the Yucatan in Mexico. The second part of our Yucatan shoot took place there. It's a town that's grown quite a bit over the last few years, and its really obvious why! The beaches are beautiful, and there are so many great bars, restaurants and shops, you can spend the whole day wandering around exploring. Historically, Tulum was a port city for the Mayans. There are beautiful ruins just a bike ride away. It really is a magical place and a wonderful jumping off point to explore the rest of the Yucatan from.
Our shoot took place at the Tulum Treehouse, a gem of a house nestled away off the main strip. The designers took a lot of care to consult with local artisans and craftsmen while building it, and really worked to preserve the ecosystem, and local culture. We loved the minimal, elegant look which created such a contrast with the surrounding jungle, while being whole immersed in it. Emily Riggs designed the wardrobe which complemented the style and architecture of the house, but still maintained a casual but elegant beach vibe."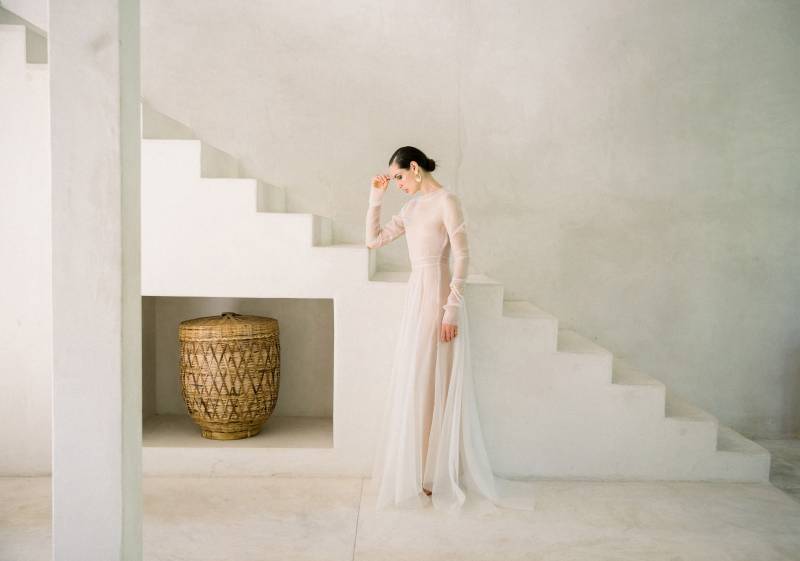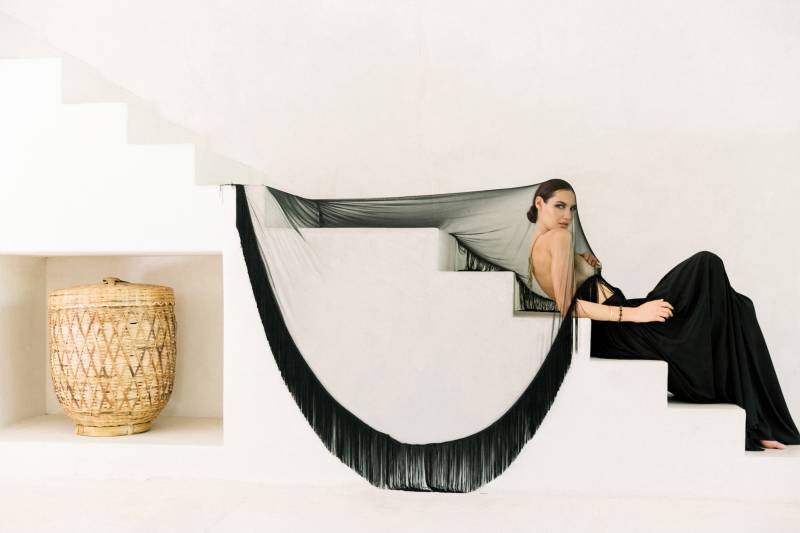 The contrast of dramatic geometric architecture immersed within lush greenery reminds us of the history of Tulum. We love the curation of soft, flowing textiles that drape over the skin effortlessly. The soft silks and clean lines of the Emily Riggs bridal collection add an air of sophistication and relaxation all at once.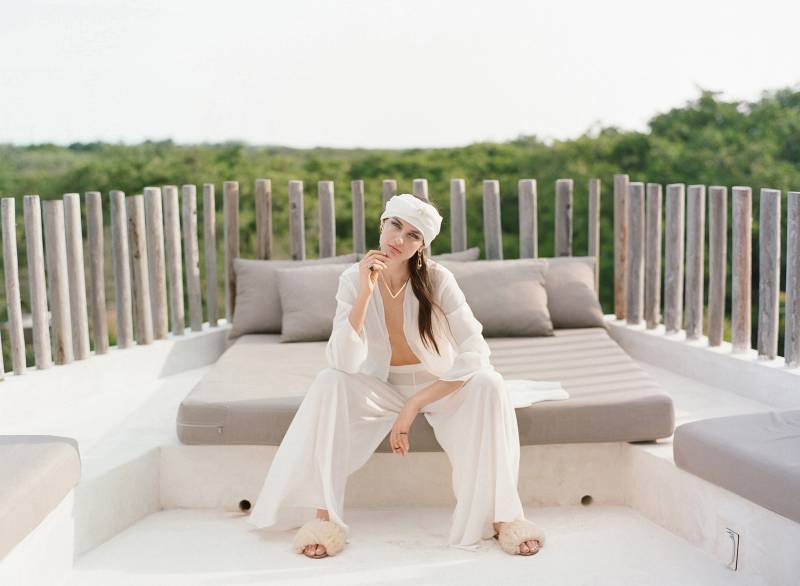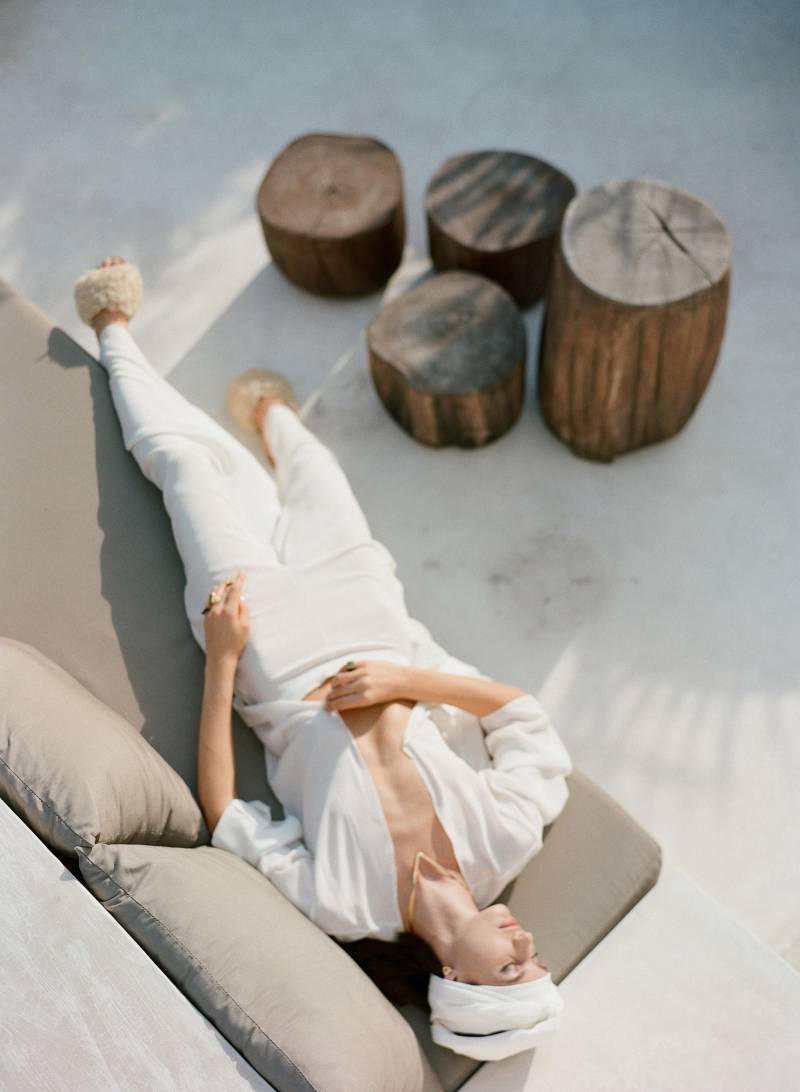 Whether you dream of an intimate wedding away or honeymoon getaway, Tulum offers true bliss. Erika plays with sunlight absorbed by white clay, seeping into sheer silks, and streaming through palm leaves to translate the sweet composure of such an oasis as The Yucatan.