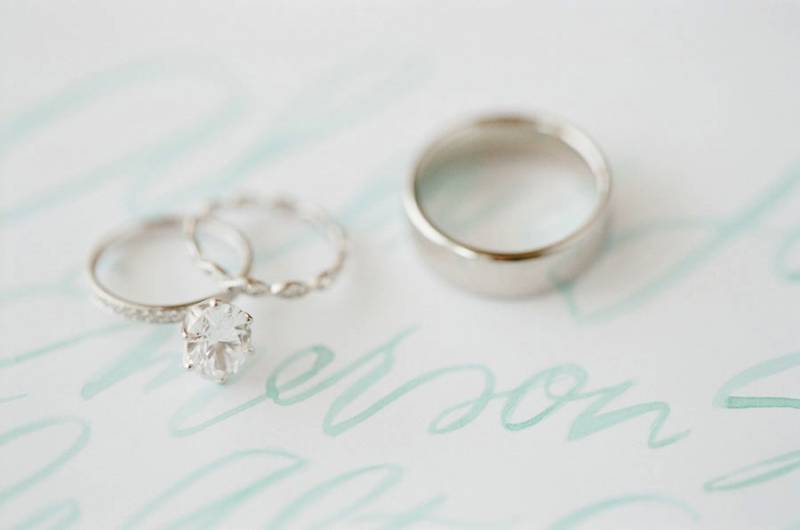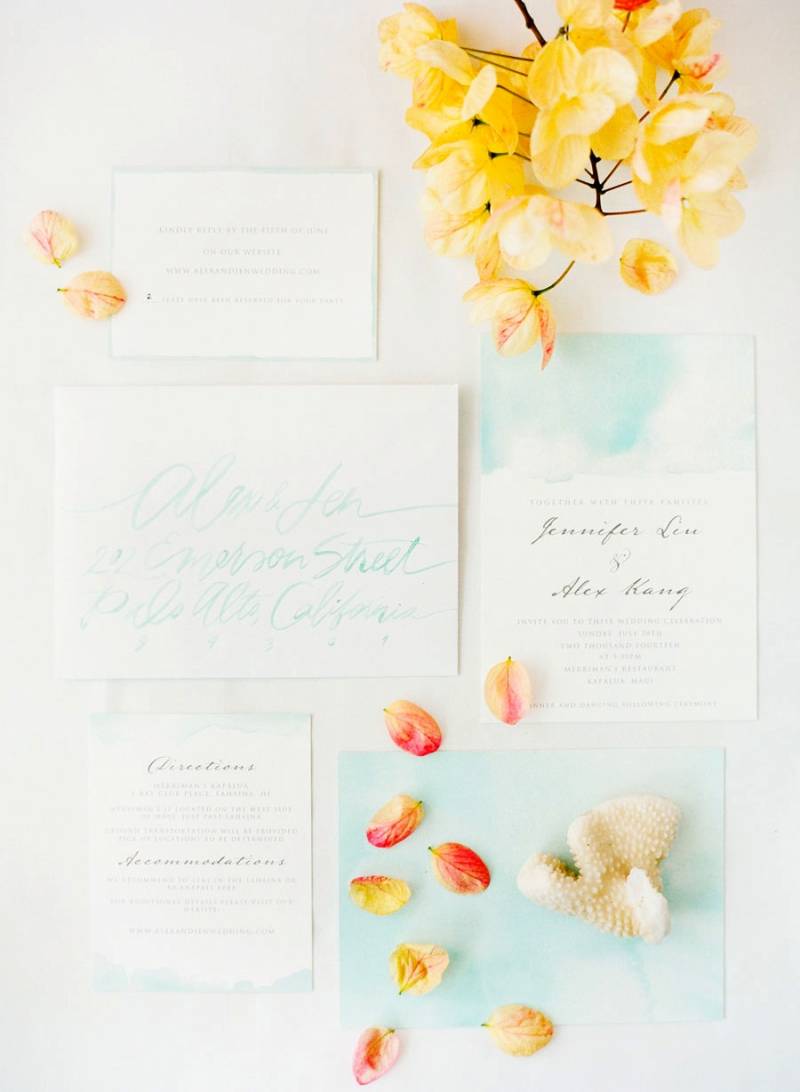 Jennifer and Alex wanted to share their love of Maui, Hawaii with their closest friends and family members, most of whom had never visited the island before. The bride says, "We took one of our first vacations together in Maui and it is one of our favorite places to visit. We thought it would be a great way for our guests to experience the island and a great excuse to take a break and be together. Also, my family members joining us from Taiwan were closer to Hawaii than our home in California."
Jen tells us, "Belle Destination Weddings & Events did an amazing job with our wedding. When our wedding day arrived, tropical storm "Wally" hit Maui! Our coordinator Jessie really made the most of what could have been a super stressful situation. Through our time with her, I felt comfortable and confident that she would be able to handle the situation and that everything would be okay. She even had her husband dry sand on their home grill for our sand ceremony because there was no electricity on several parts of the island!"
Because of high winds and rain, the wedding ceremony and reception was held indoors at Merriman's Maui. "Of course, when I heard the news I was sad, but Belle was able to create a beautiful ceremony area in the restaurant which still felt intimate," Jen says. "Overall, it's true what people say-- it really was is the best day of your life! We enjoyed every moment and it was so much fun to be with our friends and family." ​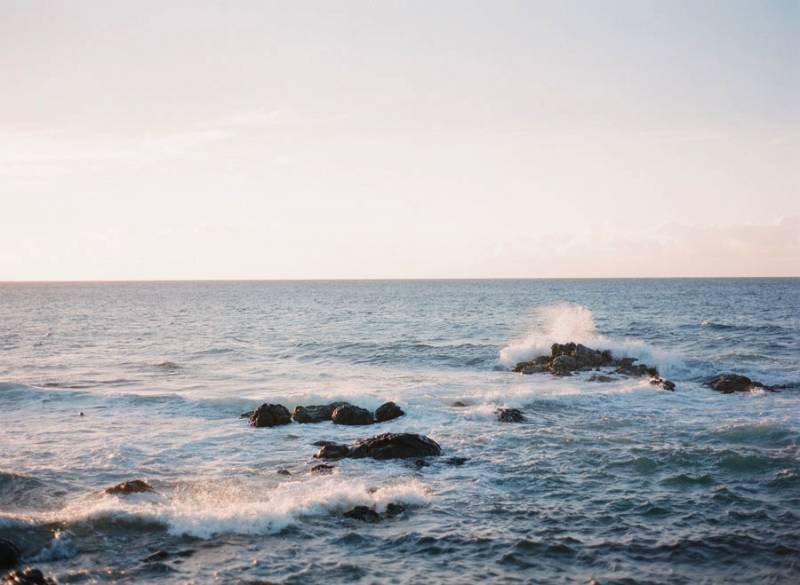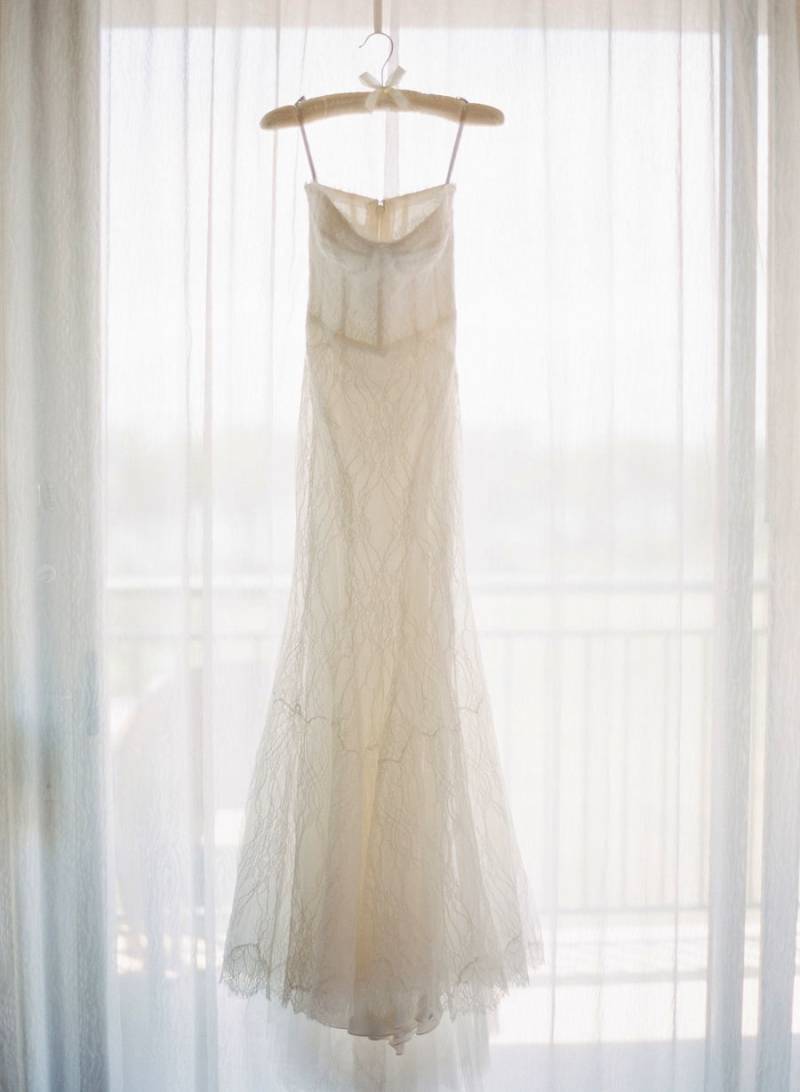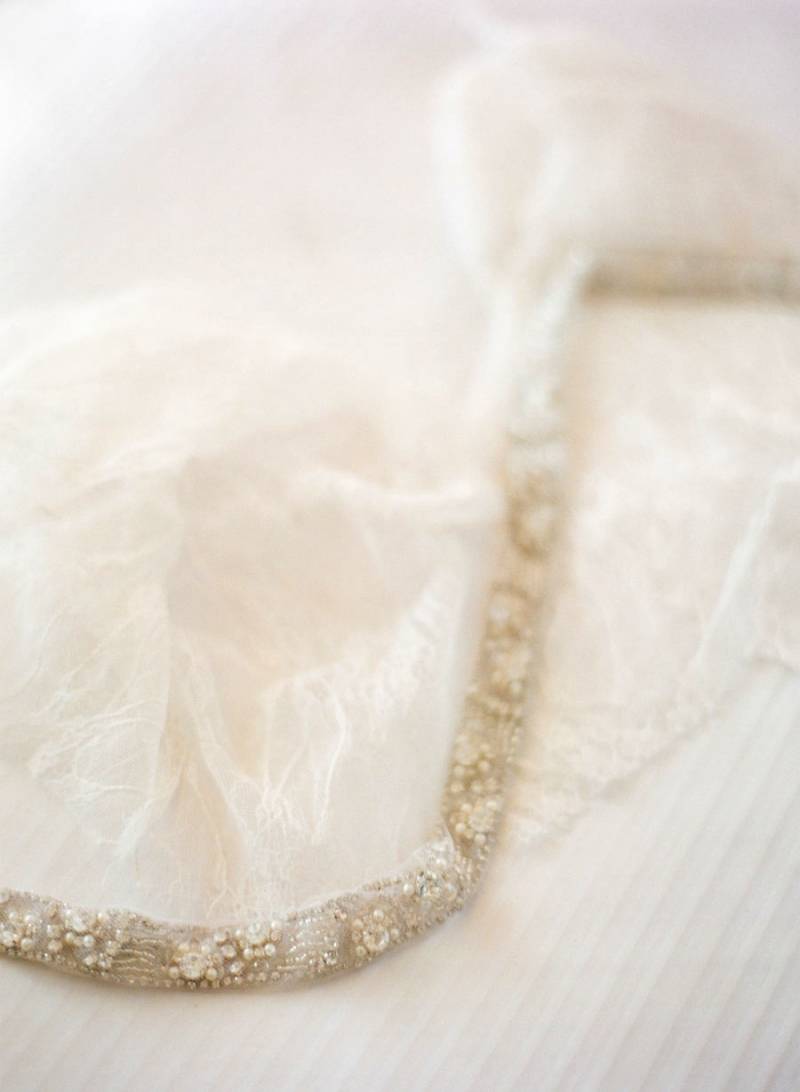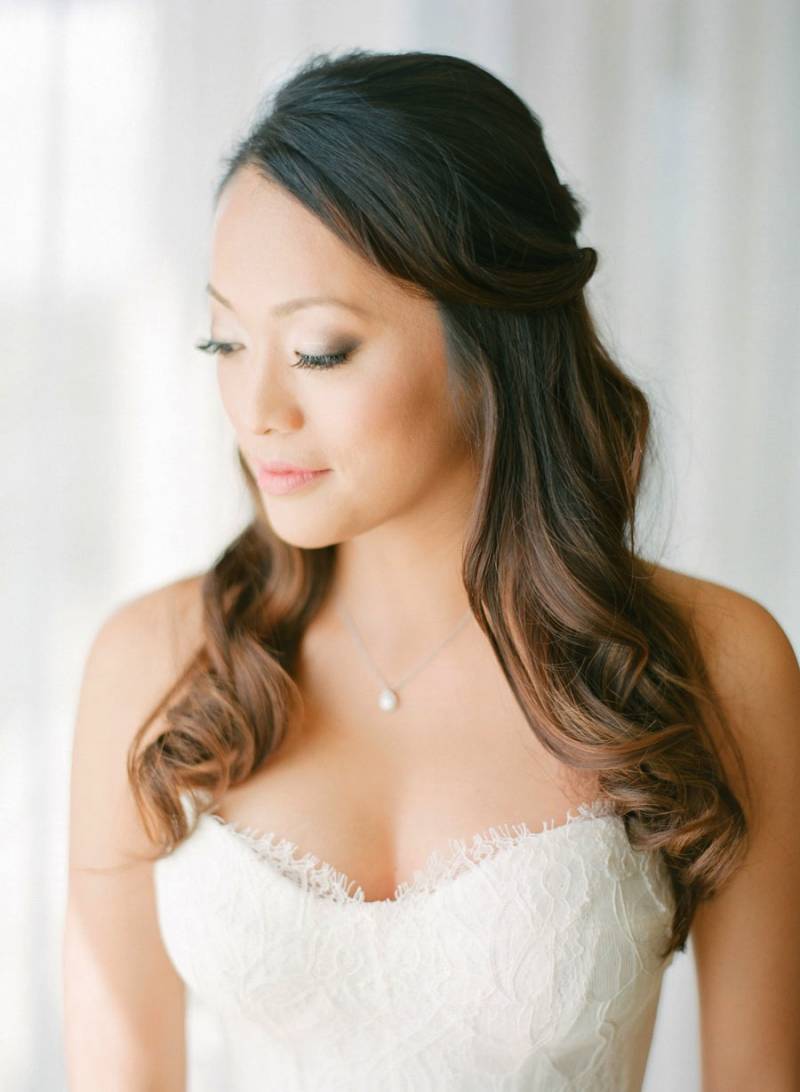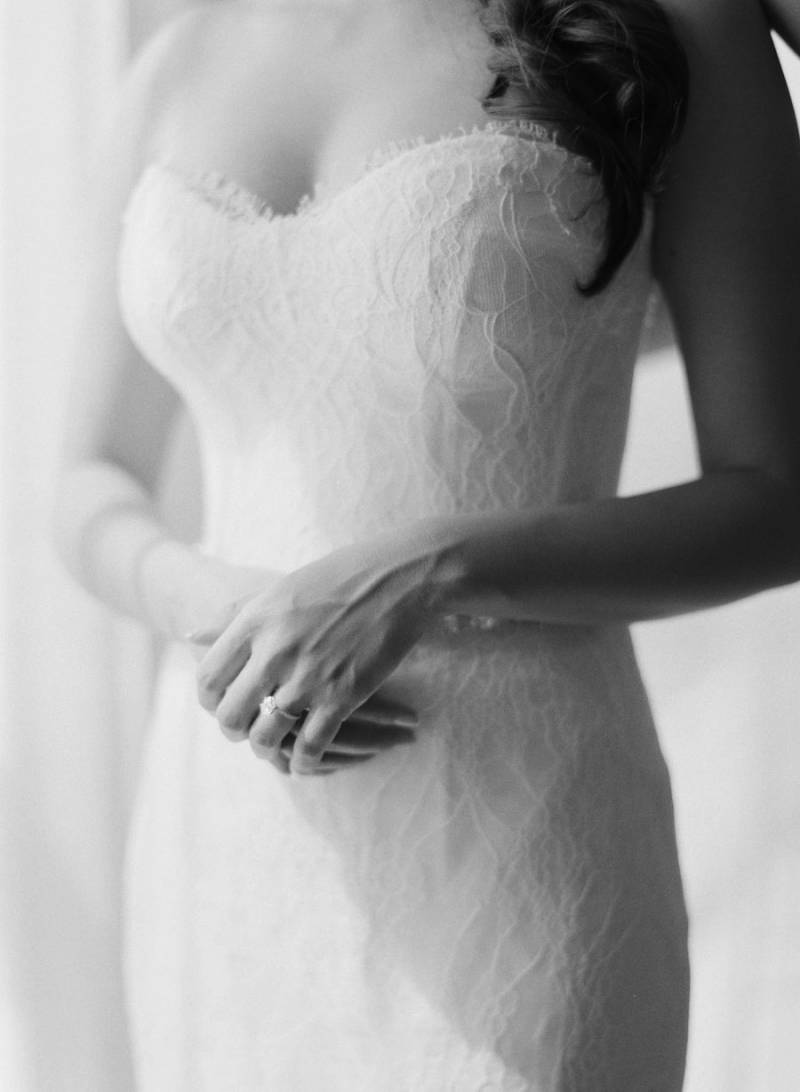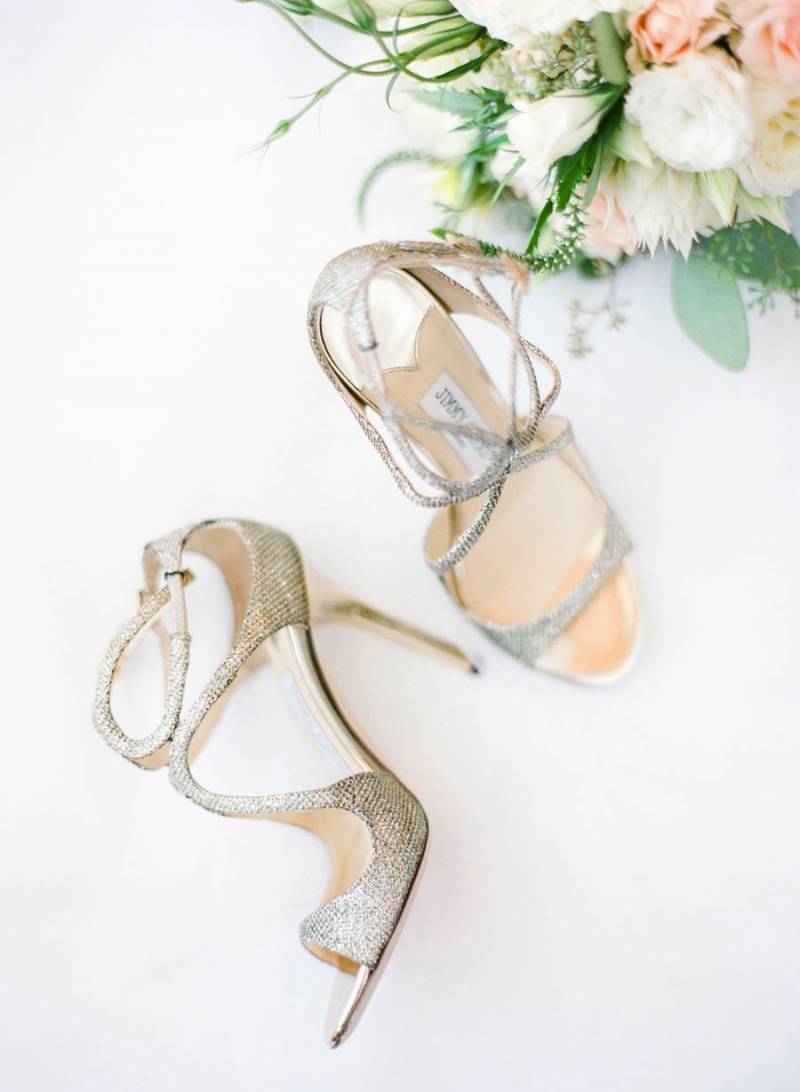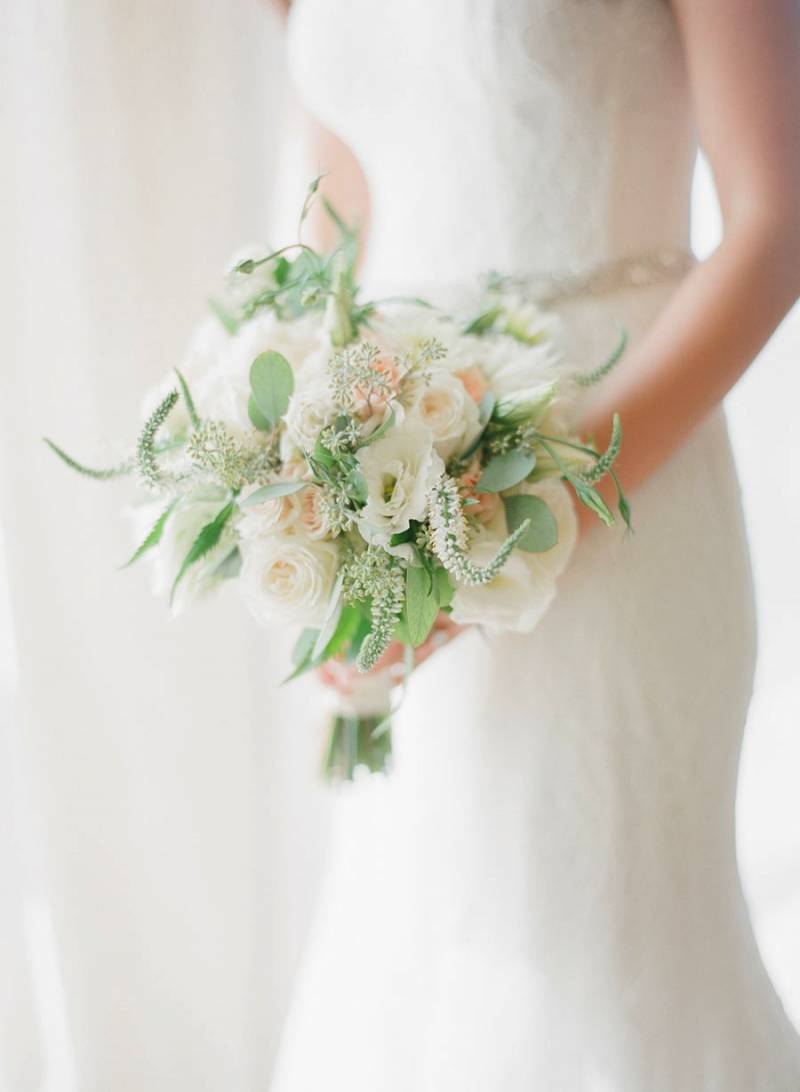 I loved my dress. I actually purchased it the first day I tried on dresses. I know that sounds crazy, but when we decided on a date for the wedding, it was less than 6 months away and I didn't realize how far in advance I needed to order a dress! My matron-of-honor ended up scheduling 6 appointments for me in one day. My dress ended up being the very last dress I tried on, on my last appointment. I didn't have that "aha" moment that you hear about. It was the only dress I had nothing negative to say about it! The fit was so nice and it didn't feel heavy (like the dresses I tried on earlier that day), and it was easy to move in and felt light and ethereal with a sophistication to it. It actually wasn't until the second time I went back in to try it on was when I had that moment where I knew it was the dress. It was a chantilly lace, strapless trumpet gown.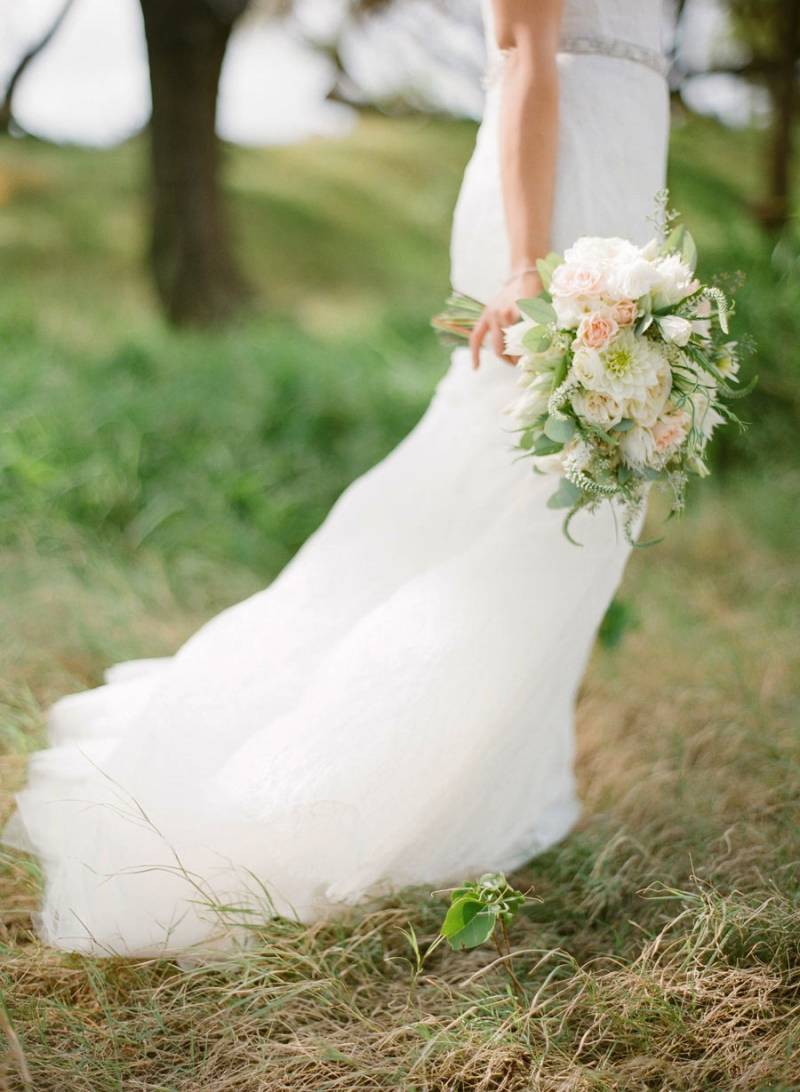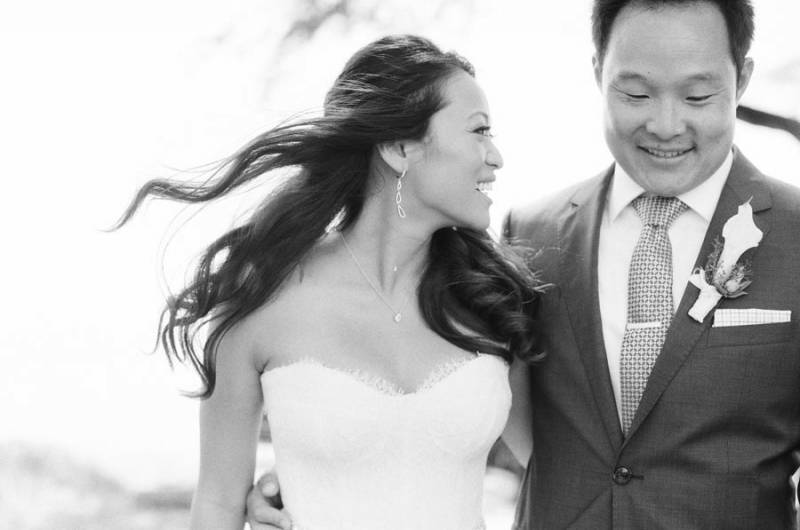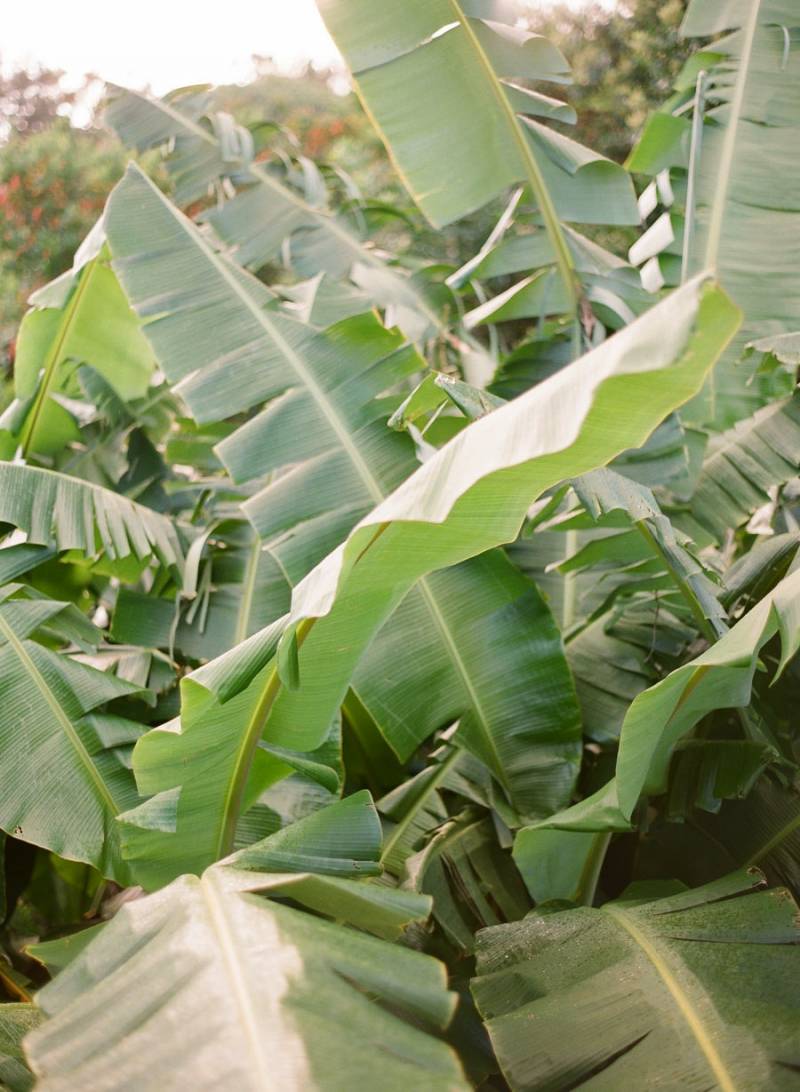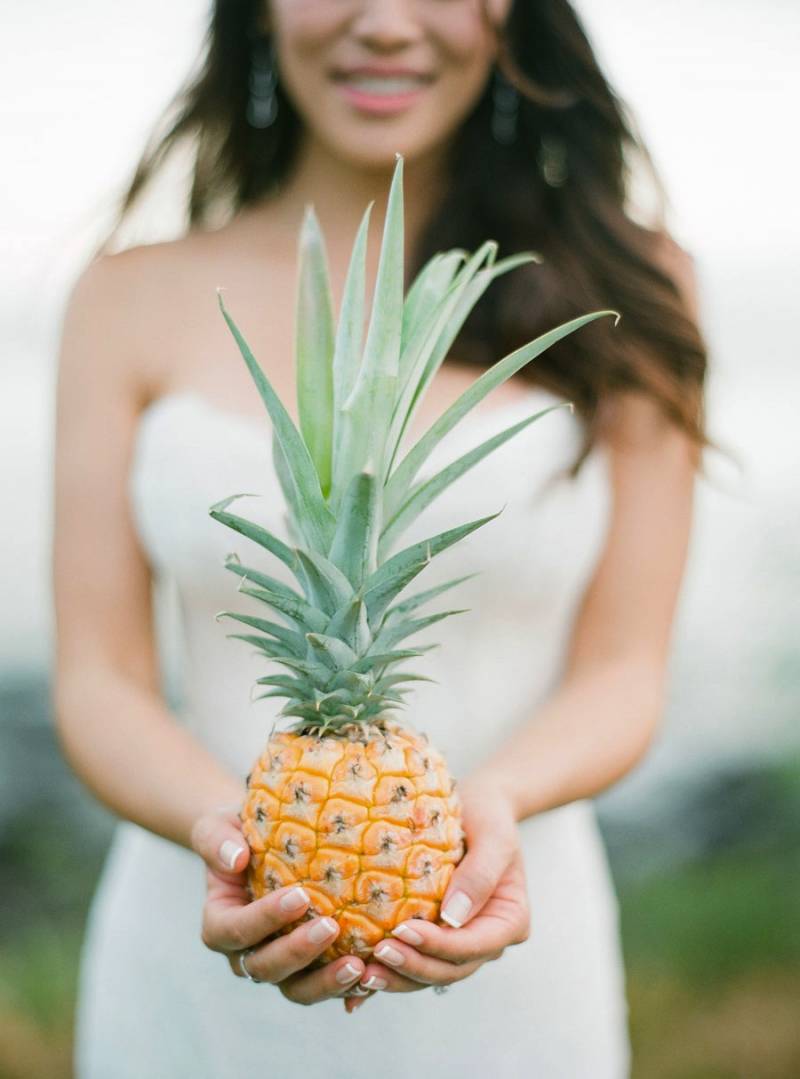 Our vision for our wedding day really stemmed from finding the ultimate way to treat our guests to the best of Maui. We made a lot of our decisions based on what we thought our guests would enjoy. We really wanted the day to include the beauty of Maui, the amazing local and fresh cuisine, and a laid-back, ease to the day. With this in mind, we ultimately decided on Merriman's Kapalua. It had an amazing view of the ocean, incredible food (we love to eat), and it was convenient for guests since we could have everything in one location, including Ululani's Hawaiian Shave Ice!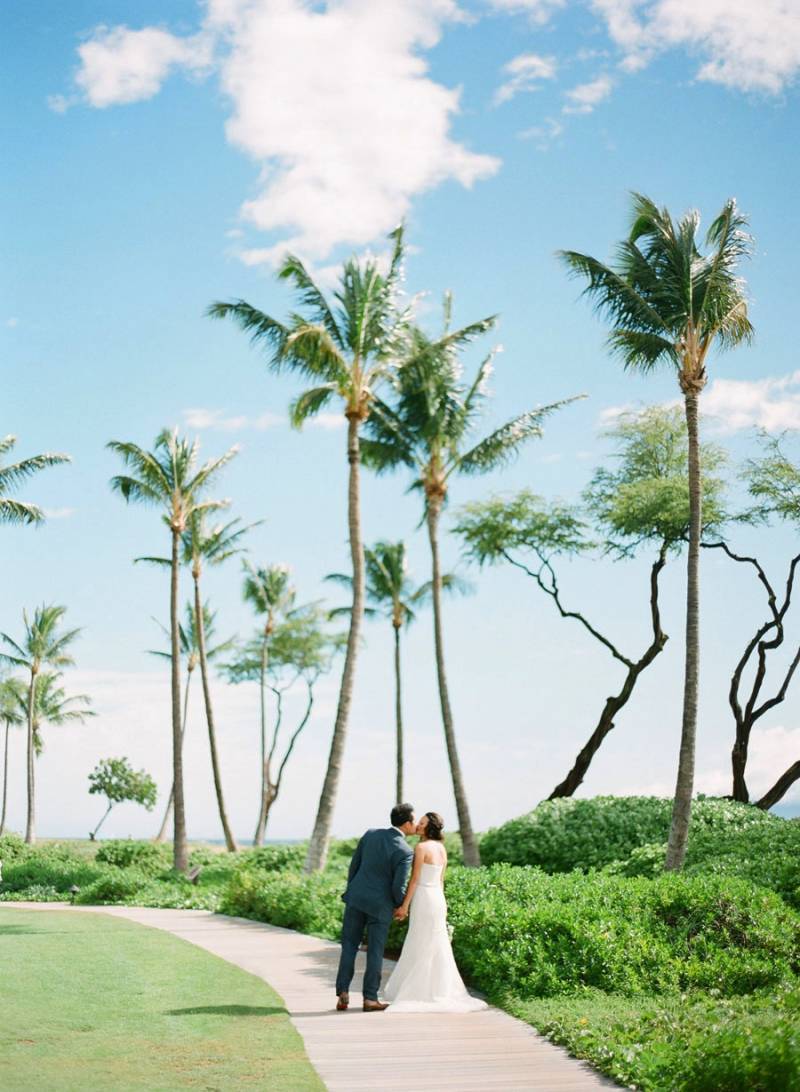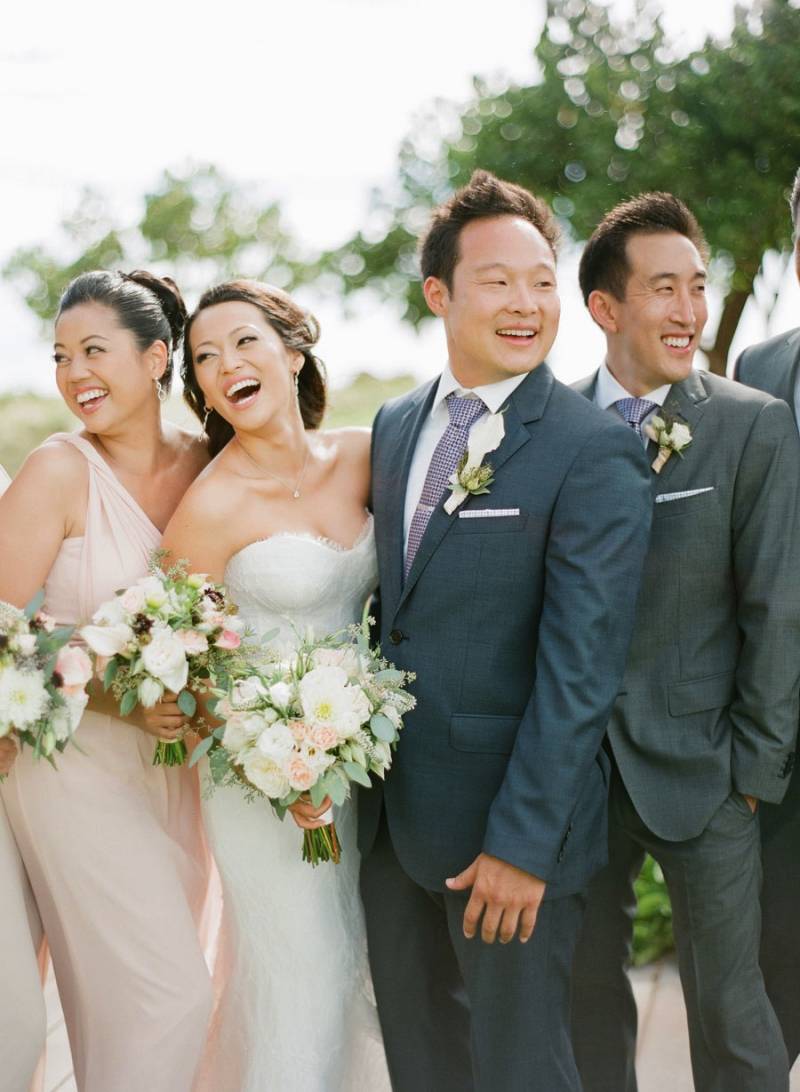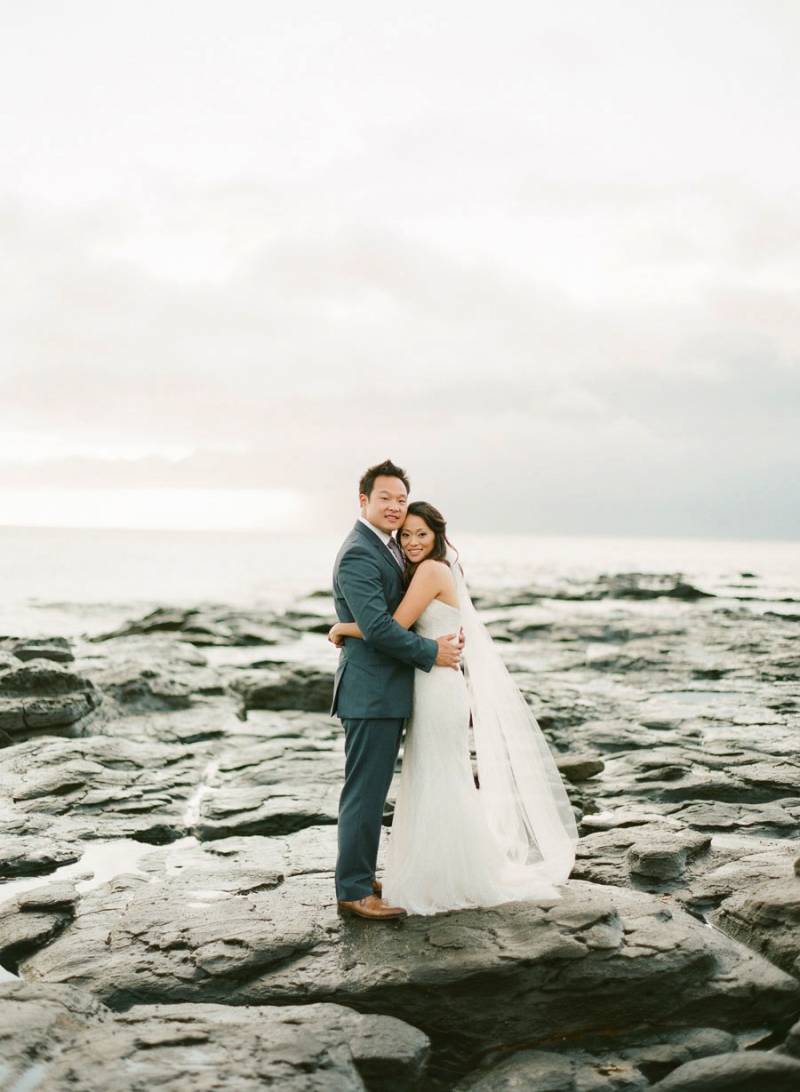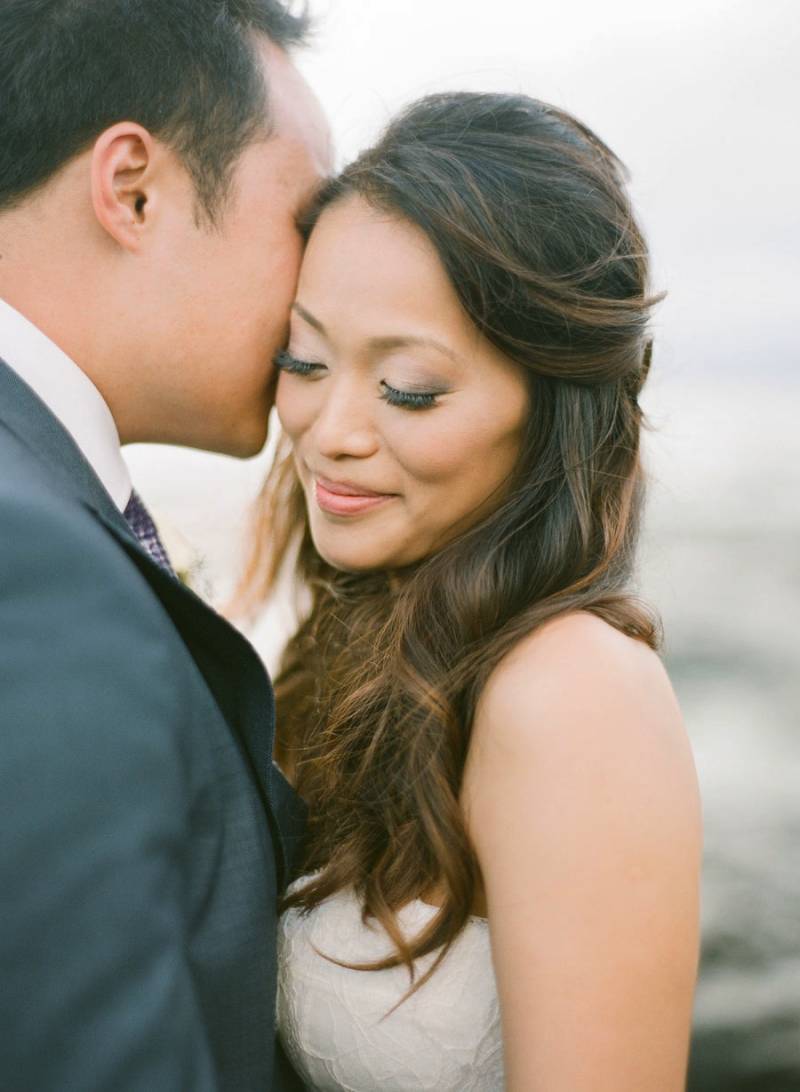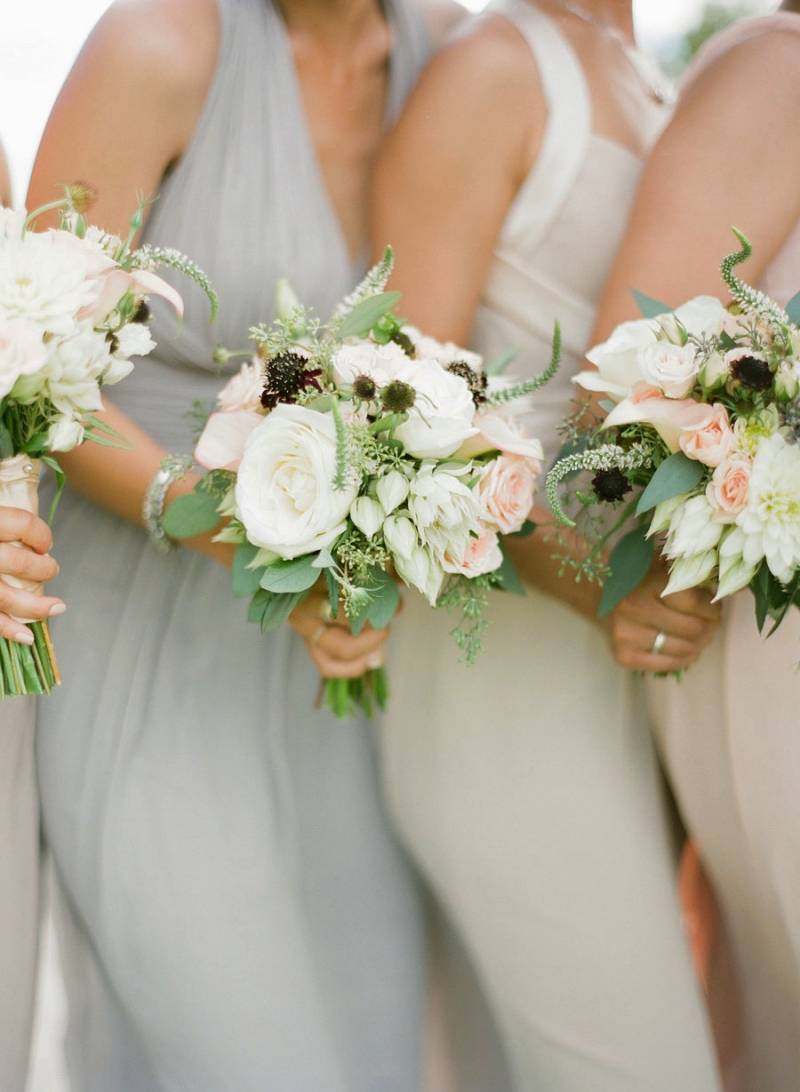 We wanted to highlight the natural beauty of Hawaii. The d