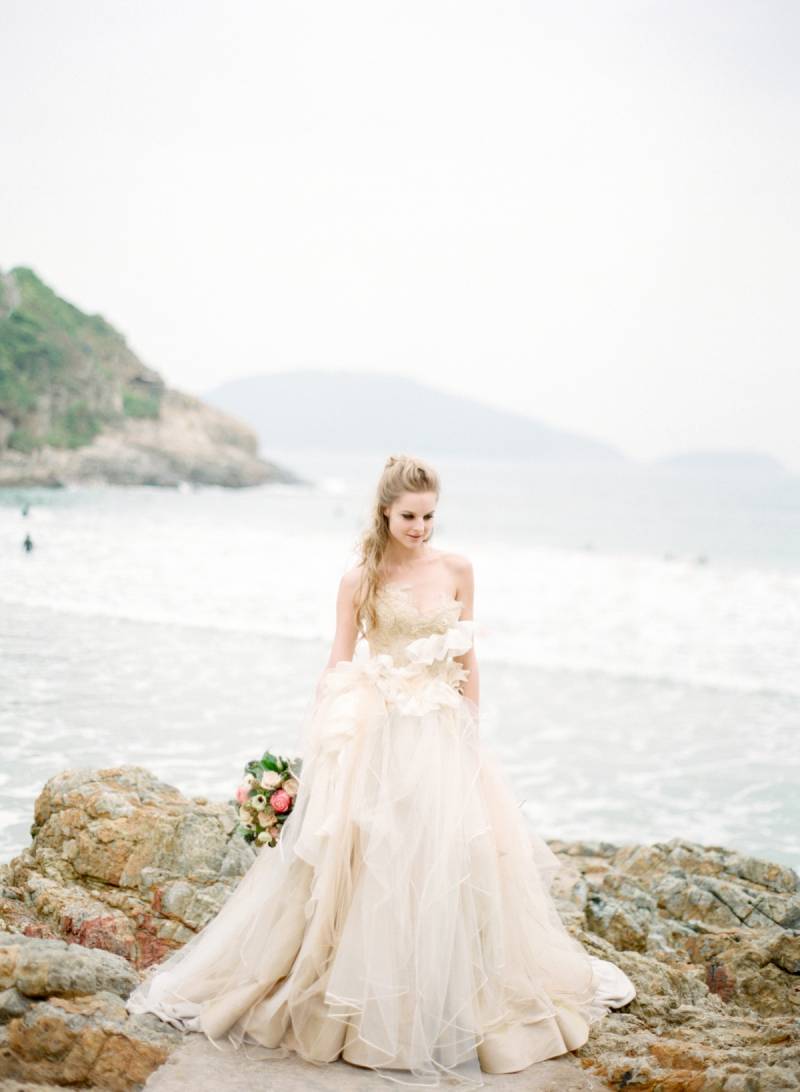 How did your experience as a former protégée of Vera Wang shape your own couture line? At Vera Wang, I started off assisting the vice president of design and later Vera guided me into the bridal and made-to-order divisions. Vera is very expressive and open in sharing her thoughts. She is brilliant in business and a true visionary who isn't afraid to do things differently. I learned a lot from her. Ultimately she showed me it is crucial to follow your instincts.
I must also thank my father, who is an interior designer. I grew up watching him design homes for some of Hong
Kong's tycoons. When I was asked to sketch made-toorder projects for celebrities working under Vera Wang,
I didn't hesitate. I finally found something in fashion that came naturally.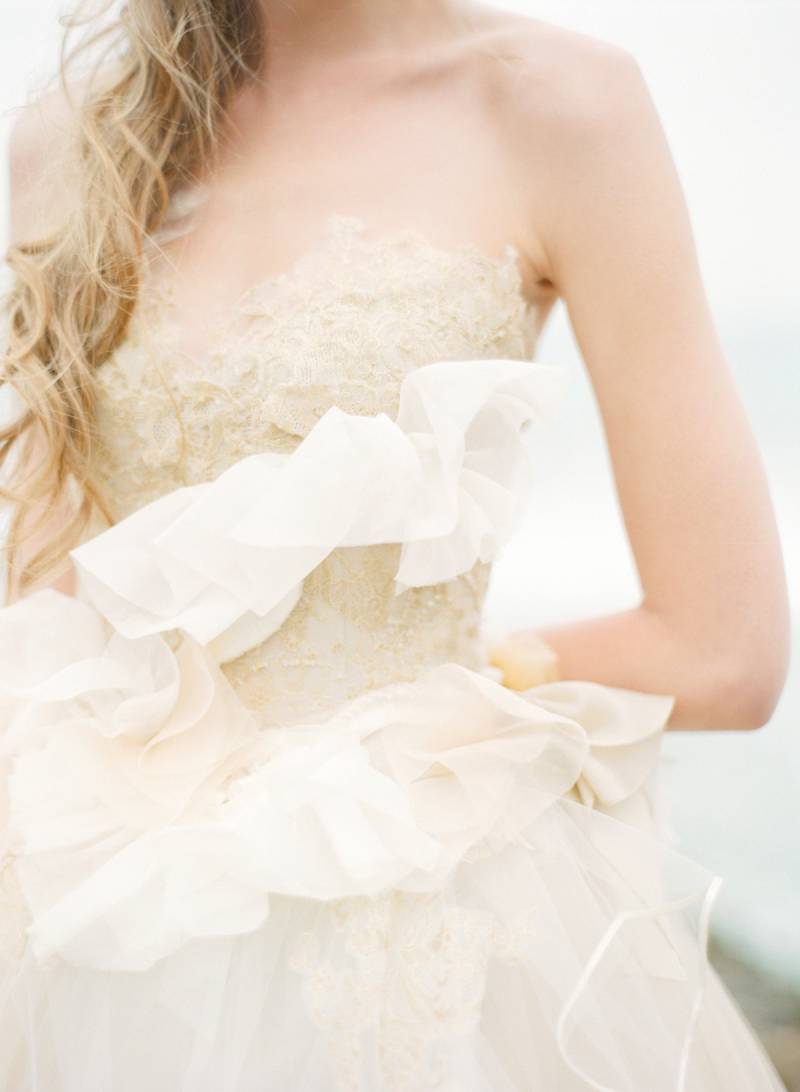 Please tell us about your design process. Do you have a signature silhouette, fabric, technique that defines your line? I like working in a very organic way. My design process starts from scribbles to many sketches which evolve
during the draping process until the final surface embellishments are manipulated directly on the dress. We are known for our three dimensional shapes and form. It can take days to grasp the perfect fold and may not be duplicated in exactly the same way.
I have a fine arts background and I tend to look at the gown as if it's an art sculpture, noticing style lines as if I'm drawing new proportions on a body or using colors to create shading to bring out forms.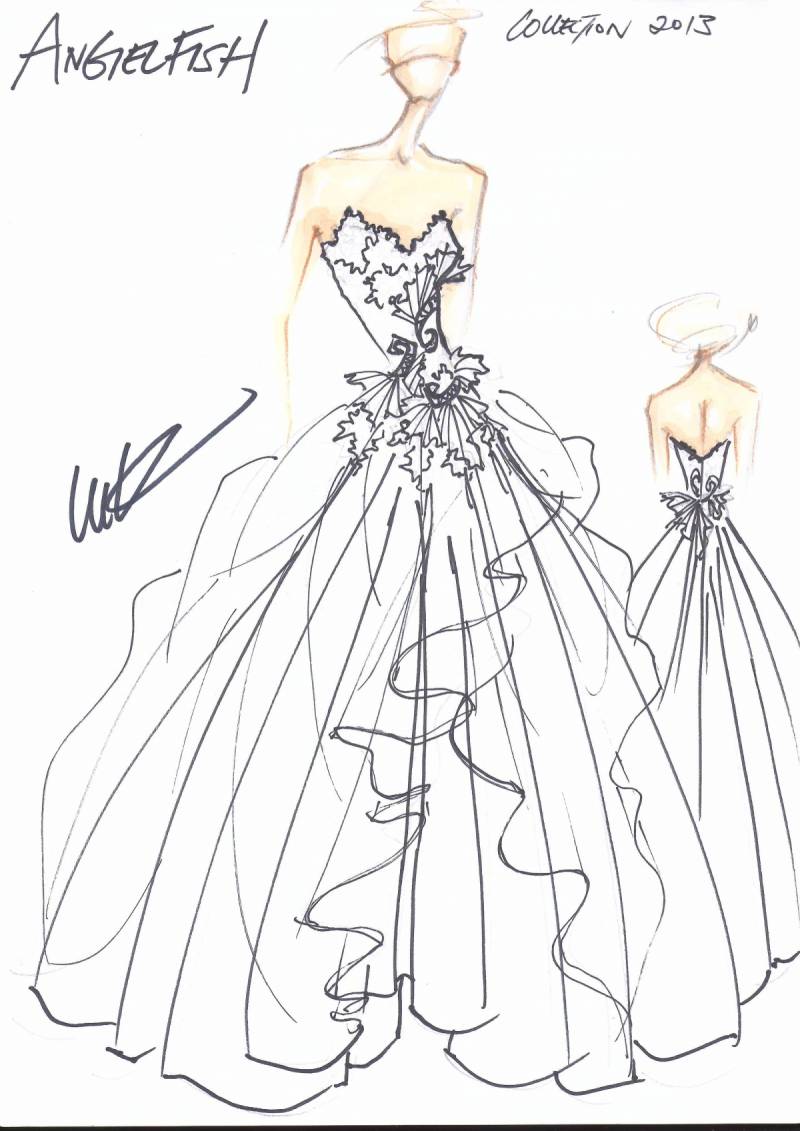 Where do you find inspiration? I grew up in Toronto, Canada. As a young child,I spent a lot of my afternoons outdoors, climbing trees, observing the textures and organic patterns in nature. Since elementary school, I attended a performance arts school where I learned the four art disciplines. I loved watching my fellow students dance, which influenced how I see movement in clothing. When it comes to inspiration, I often choose objects in nature that have a lot of movement. For my latest collection, Coral Gardens, I looked at the textures and style lines from underwater life. My themes often have a whimsical quality because of my love of fairy tales. I like to draw people into a more romantic and magical world.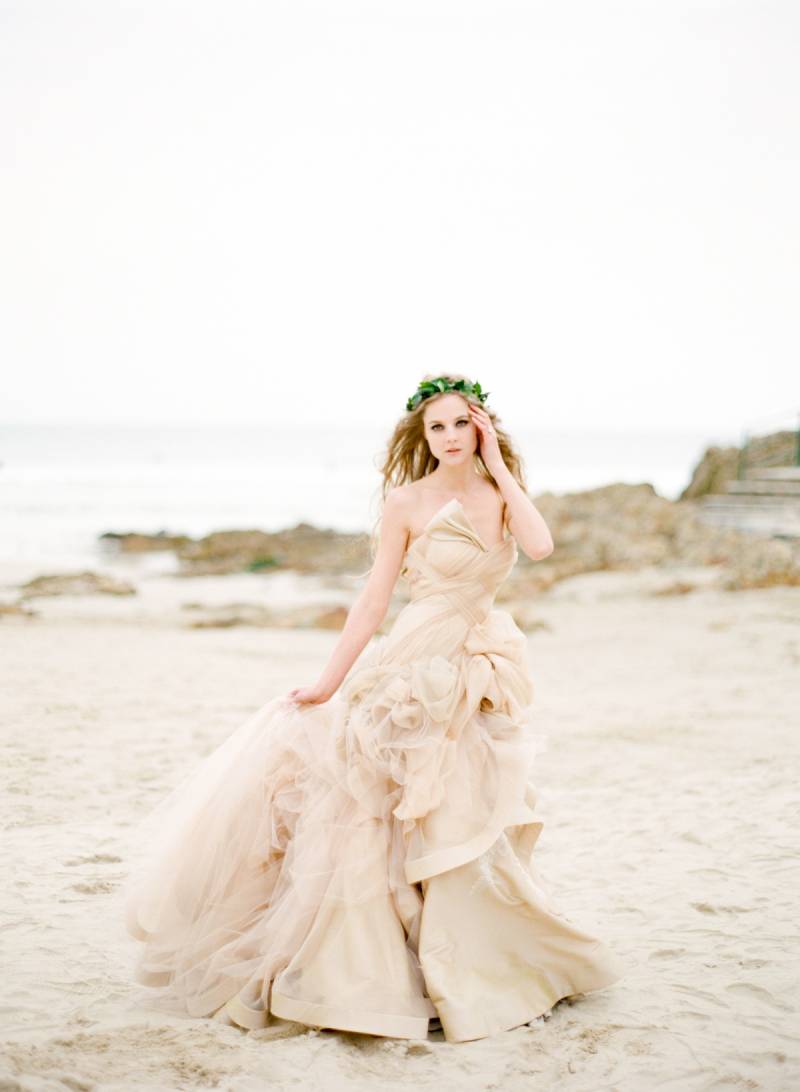 What does it mean to you to dress a woman for her wedding day compared to, say, designing an evening dress for the red carpet celebrity? At the end of the day, every woman just wants to feel special in a gown that showcases who she is. After working with brides and experiencing my own wedding, I'm more sensitive in creating a gown that captures such a momentous occasion. I can relate to the common obstacles that may arise during the preparation process. I often hear the story of how the couple met and it adds inspiration in designing for a bride. The wedding dress is a symbol of who the woman is as an individual and who she will become in marriage.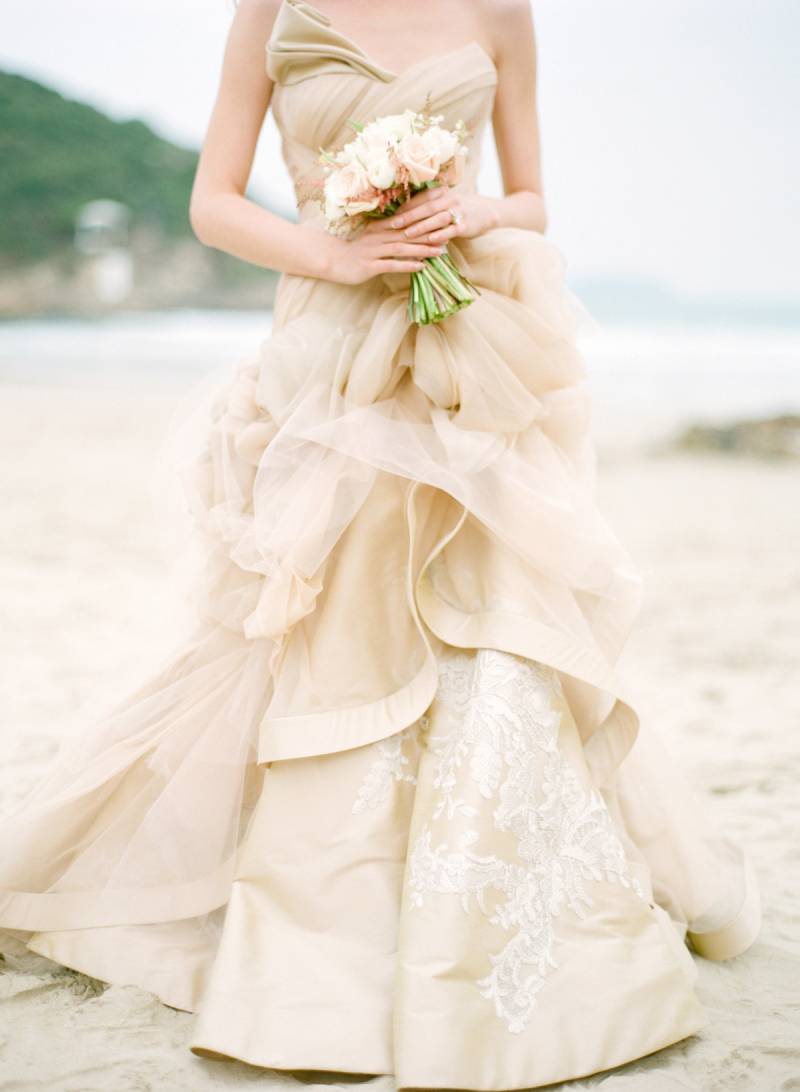 Is there a particular bride that gravitates to a Vivian Luk
gown? Any advice you can give a bride in discovering her style
on her wedding day?
She is often interested in finding something unique and
open to exploring more about who she is in terms of
fashion. The process that I like to use with my brides
is to go through a list of questions to choose the right
silhouette. Once we eliminate the silhouettes that
don't work, we go between the favored silhouettes
and choosing modified versions. Then we explore the
many characteristics of fabric and finally jump ahead to
surface design (lace, beading, fabric techniques, trims)
for the styling stage. There are many areas to play in
designing a gown!