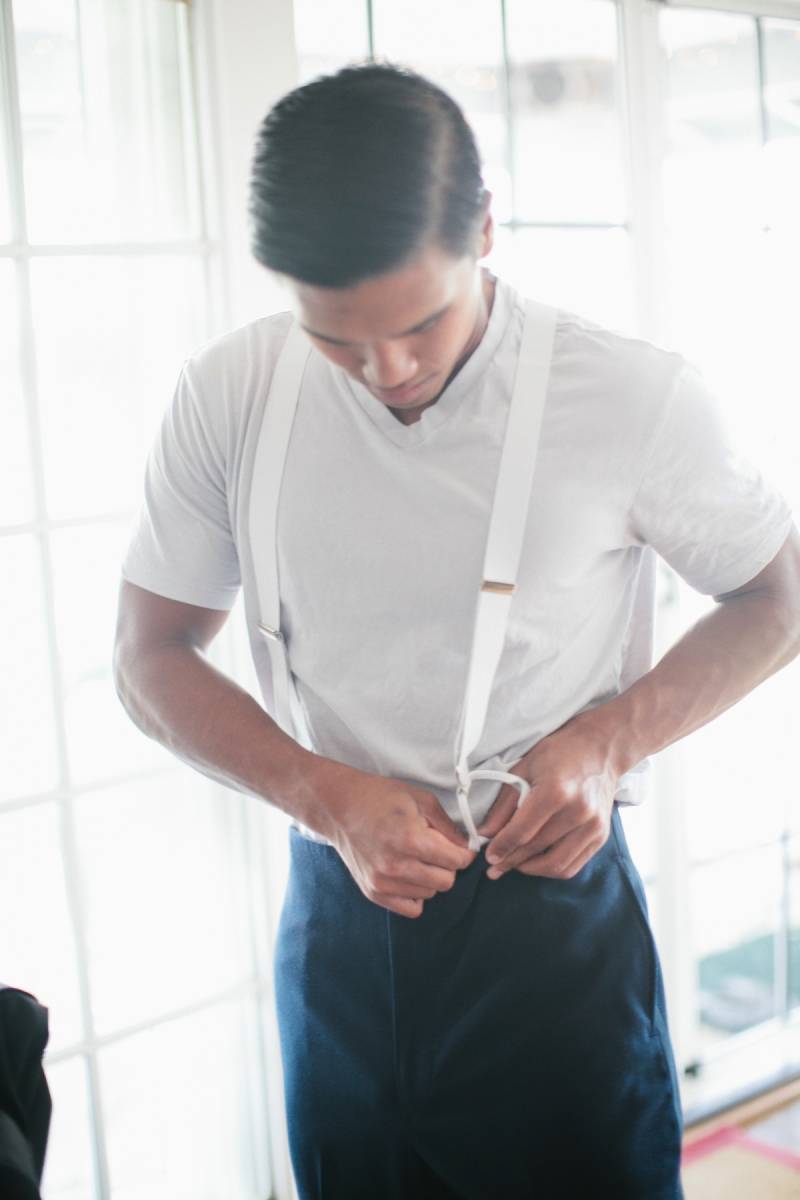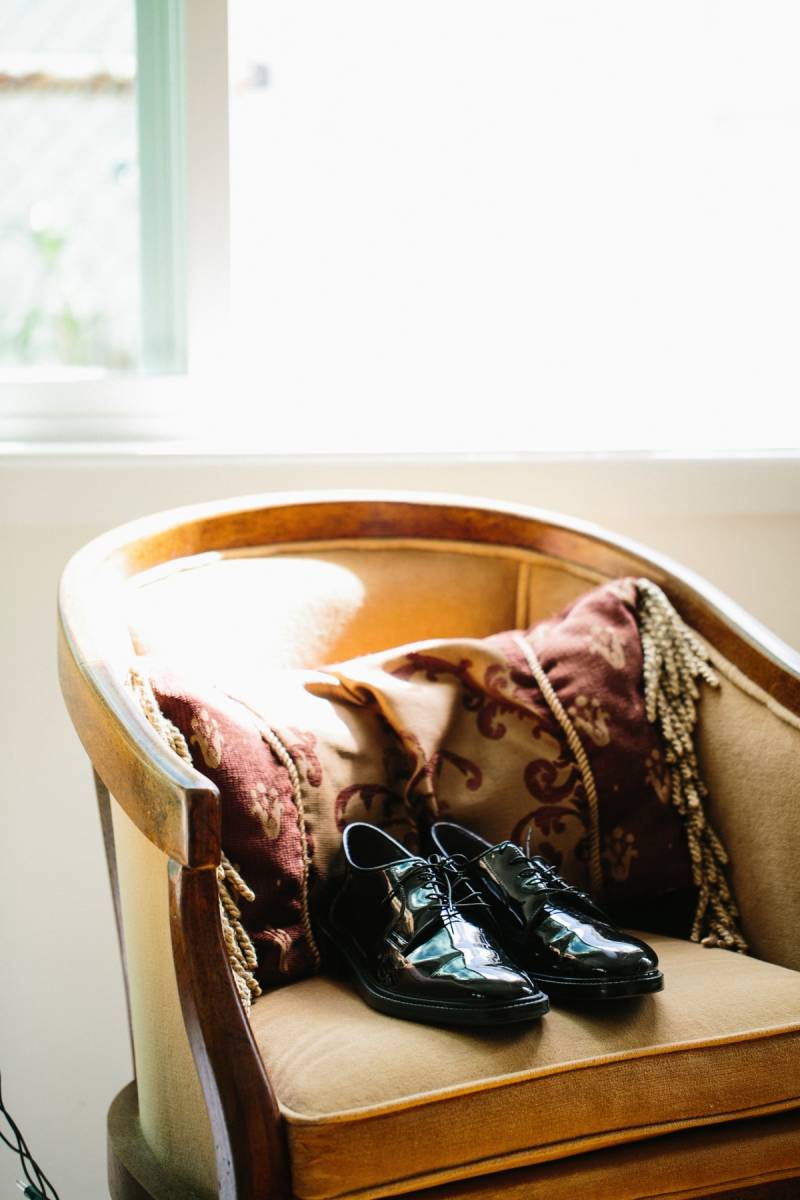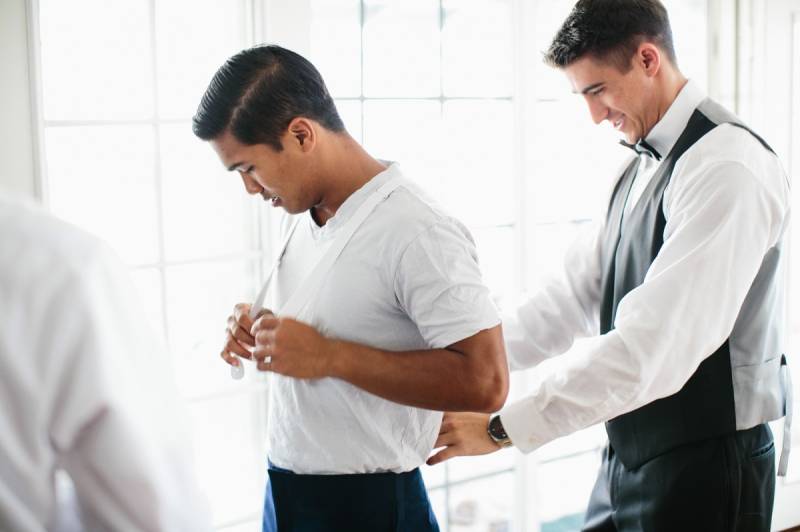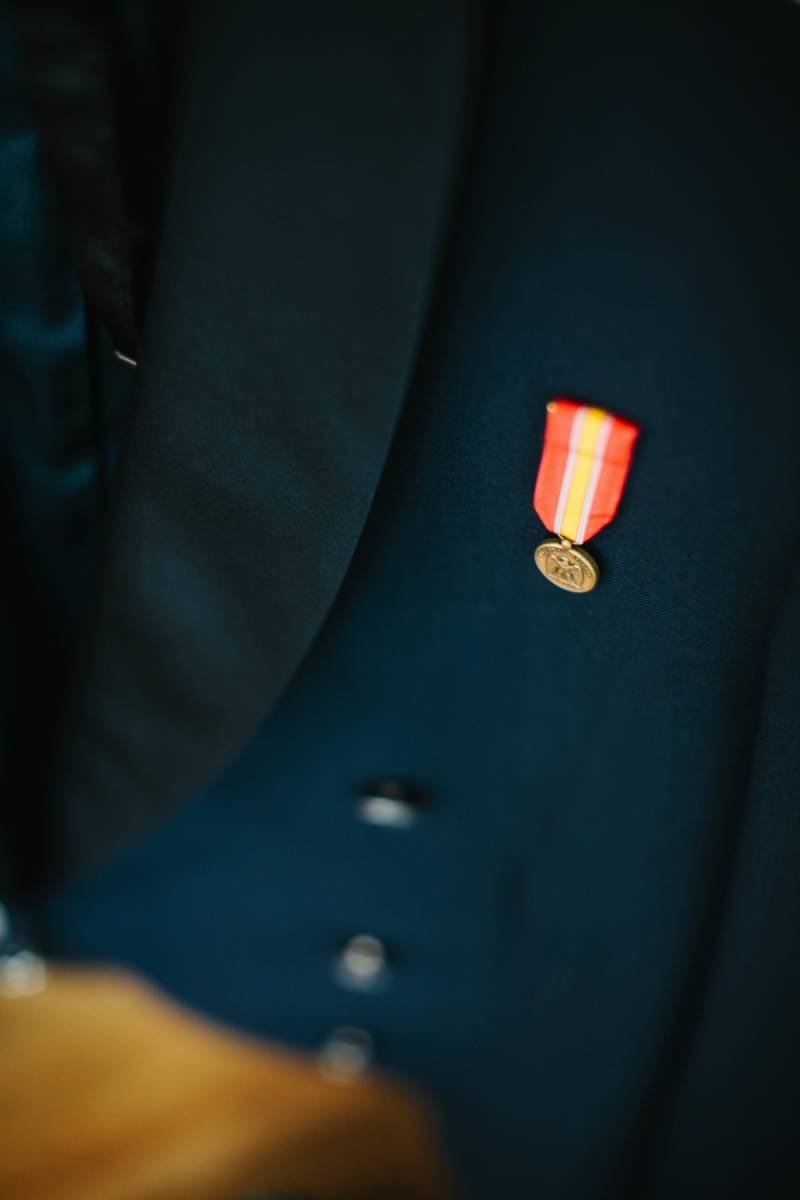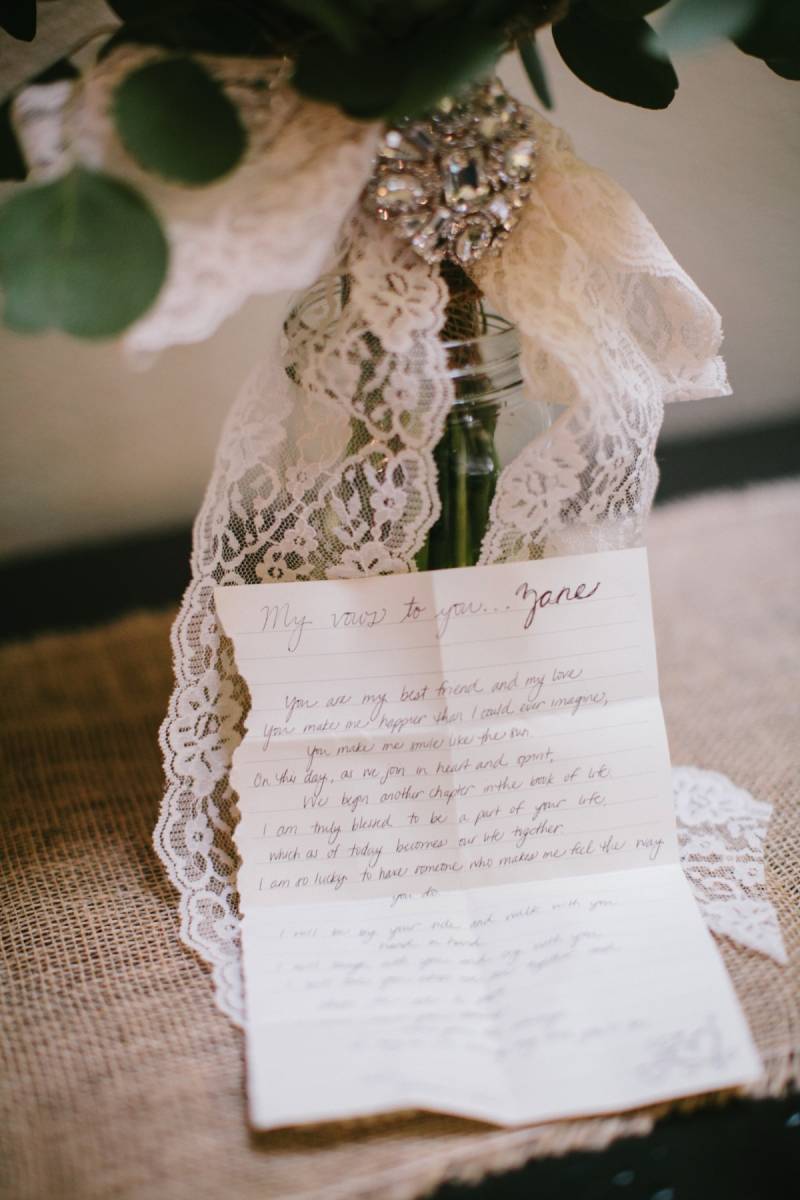 Since both the bride and groom hail from the Hawaiian Islands, a hometown celebration was in order and they knew just the place. Jenna grew up attending the beautiful Sacred Heart Church near her family's home in Honolulu. She says, "I wasn't the type of girl who imagined what my wedding would look like, but I always wanted to get married at my childhood church."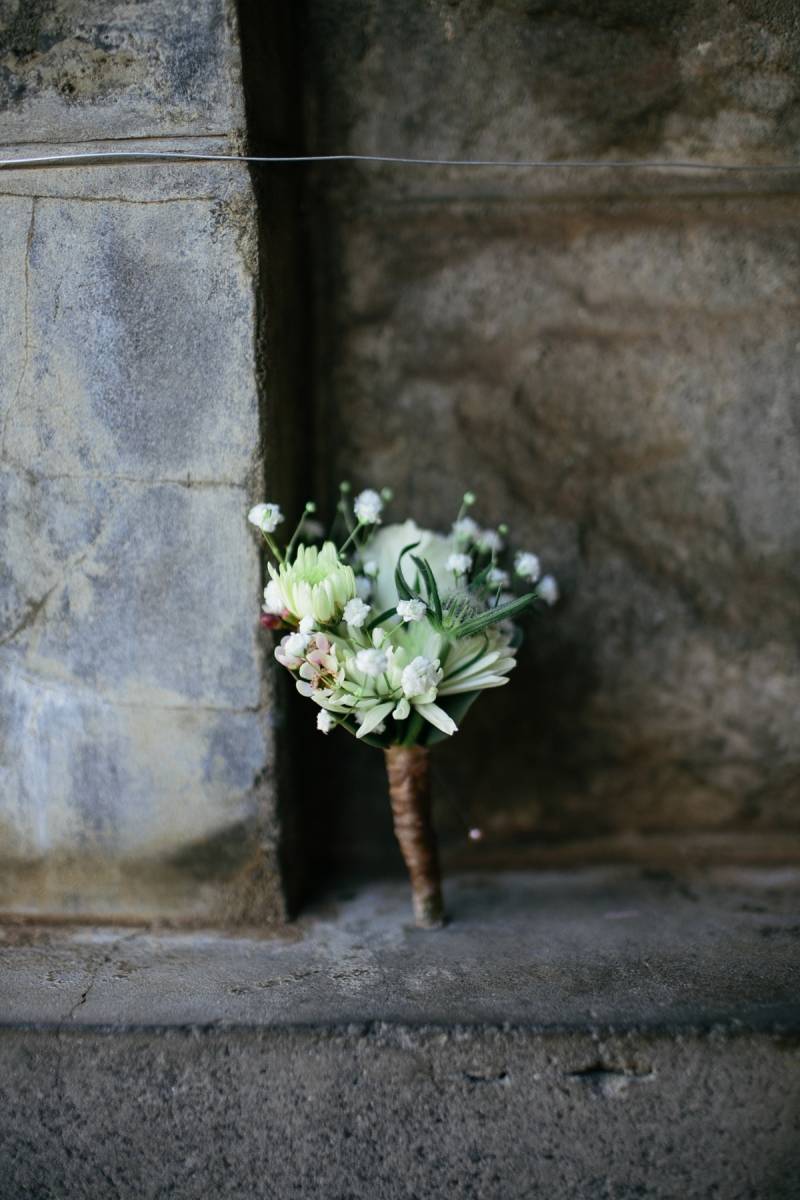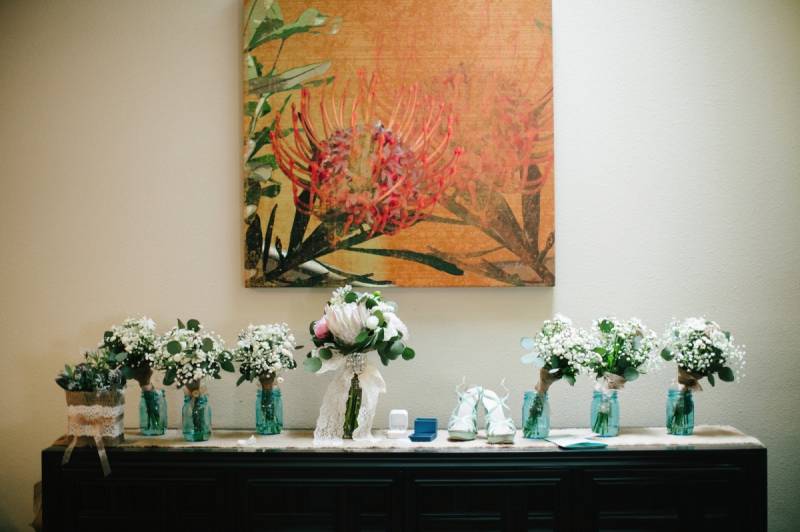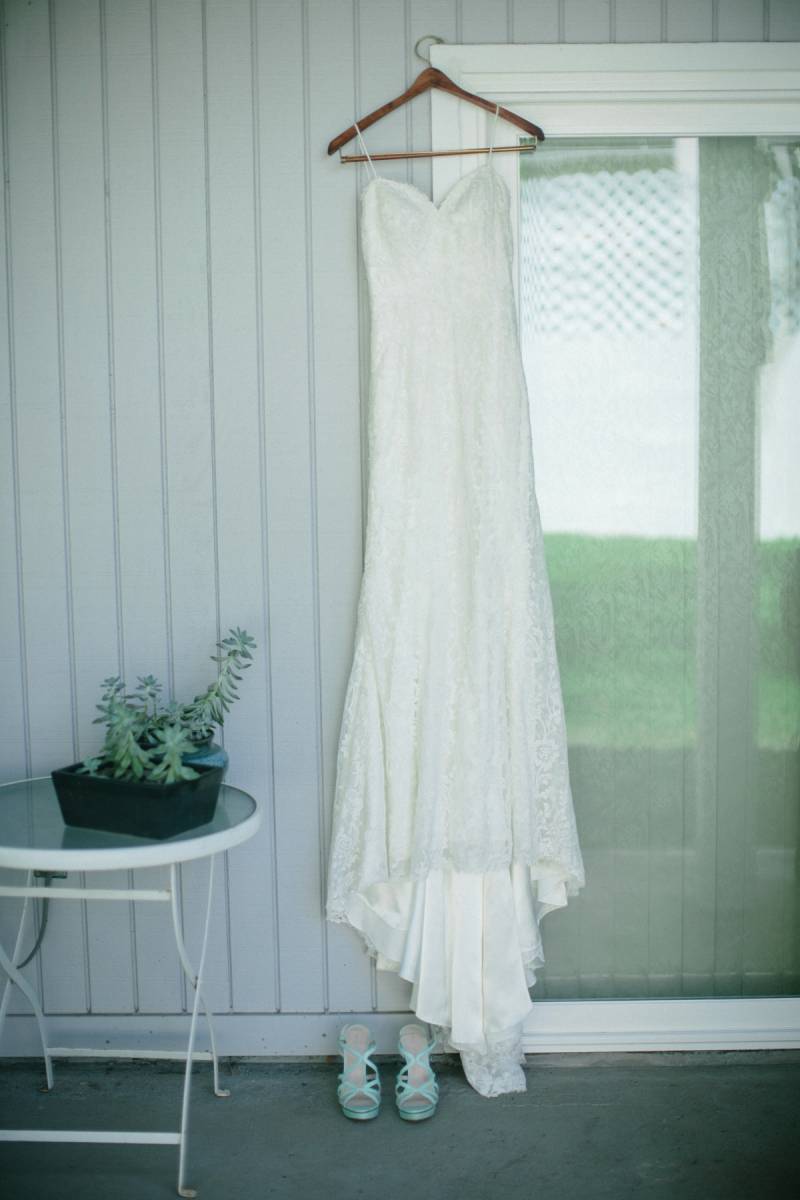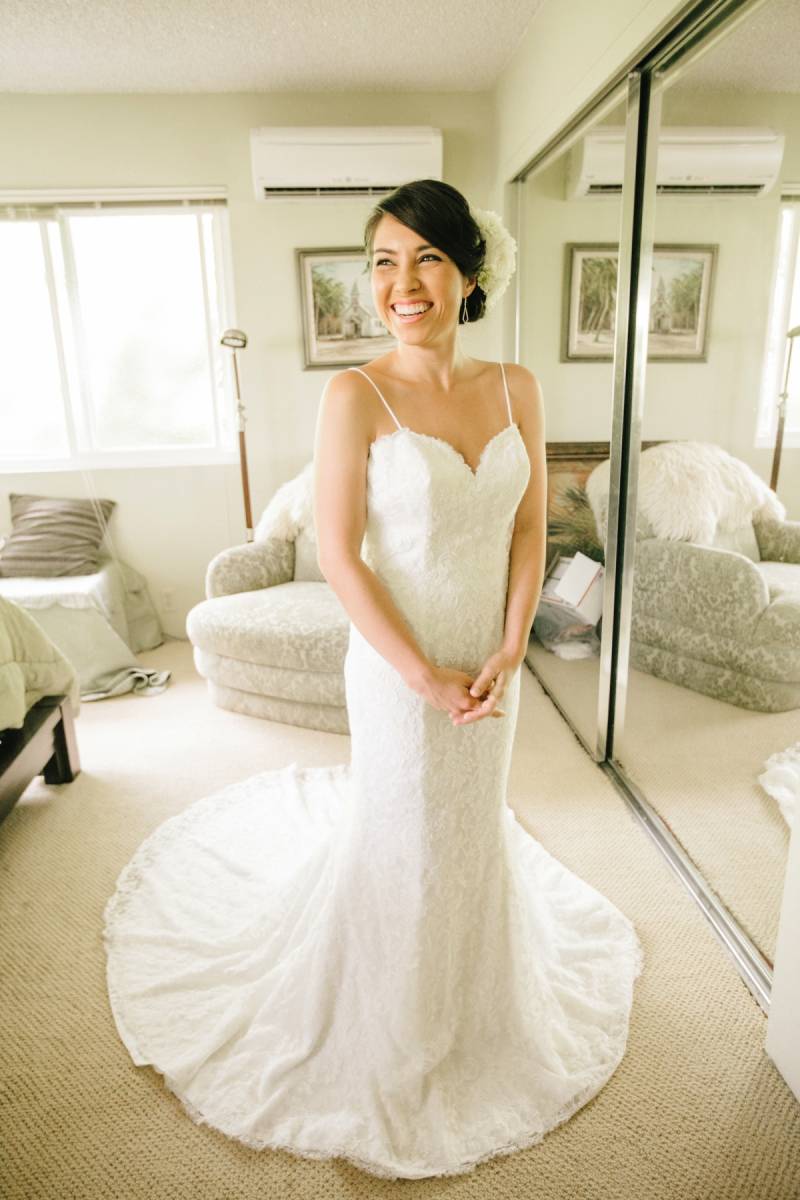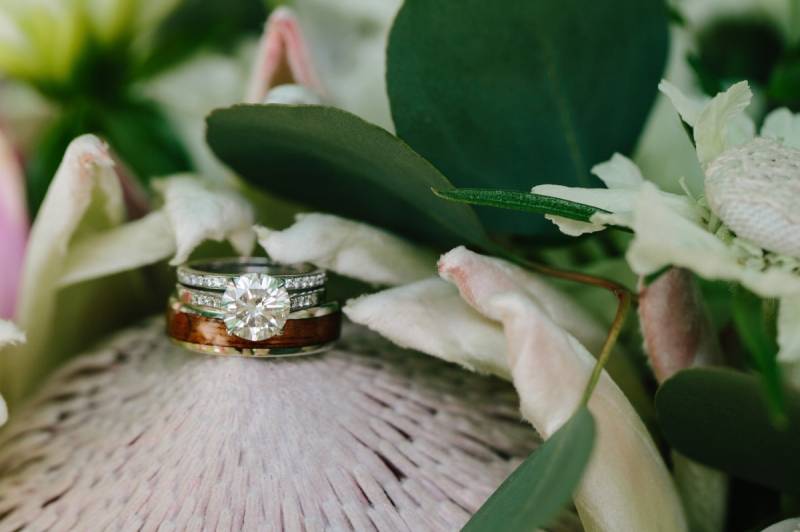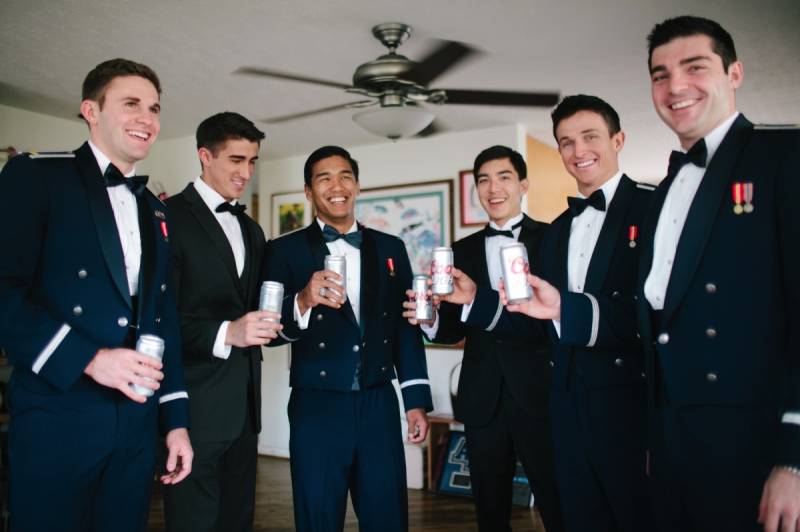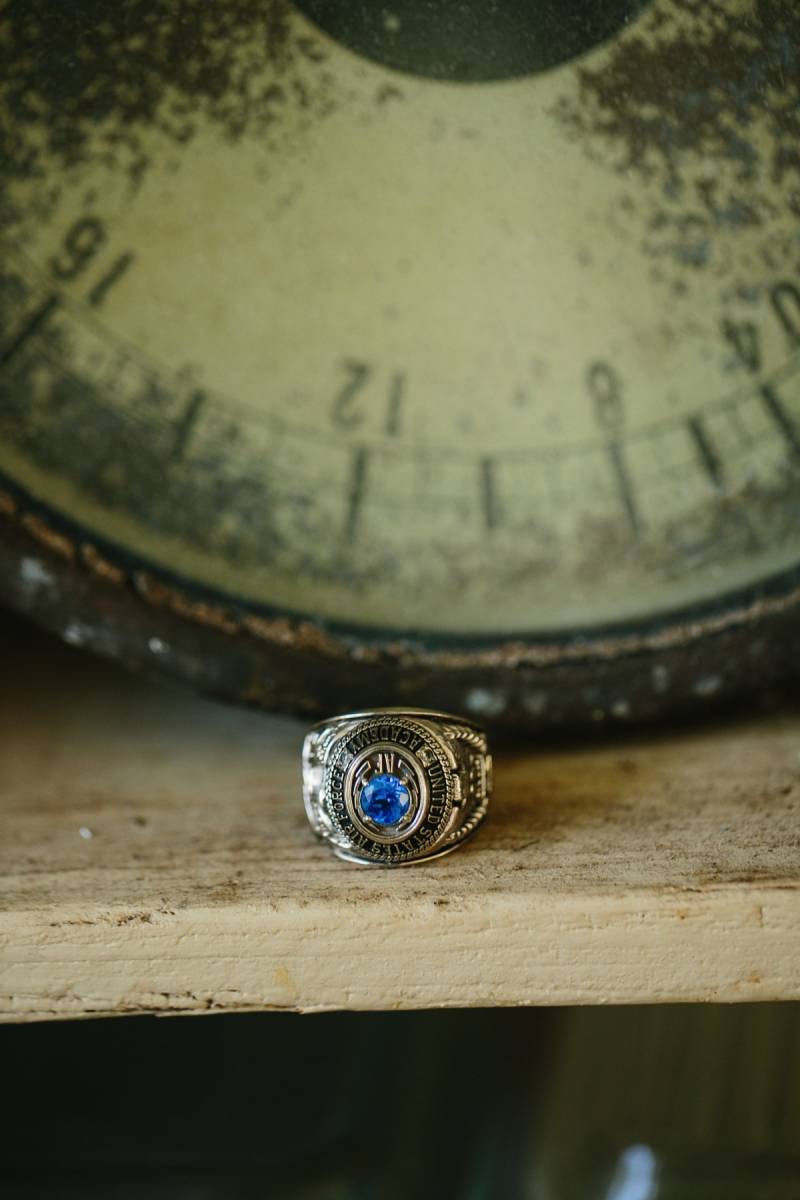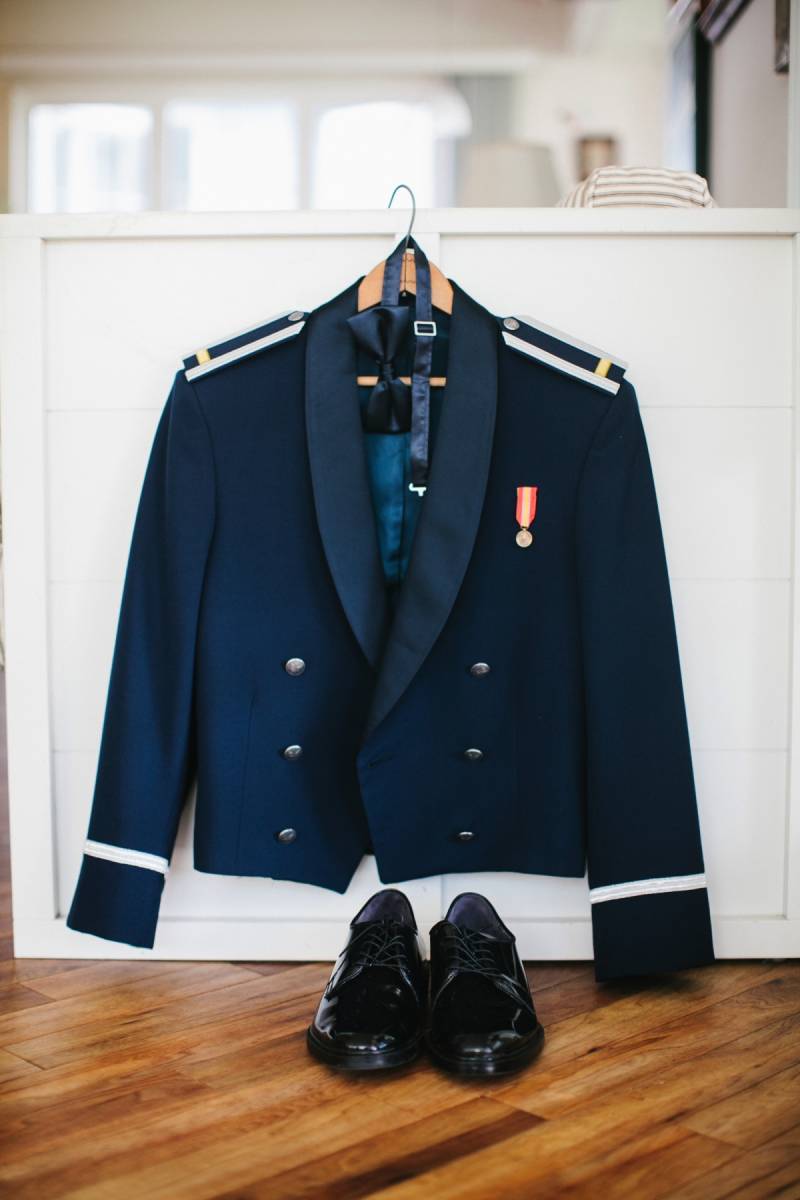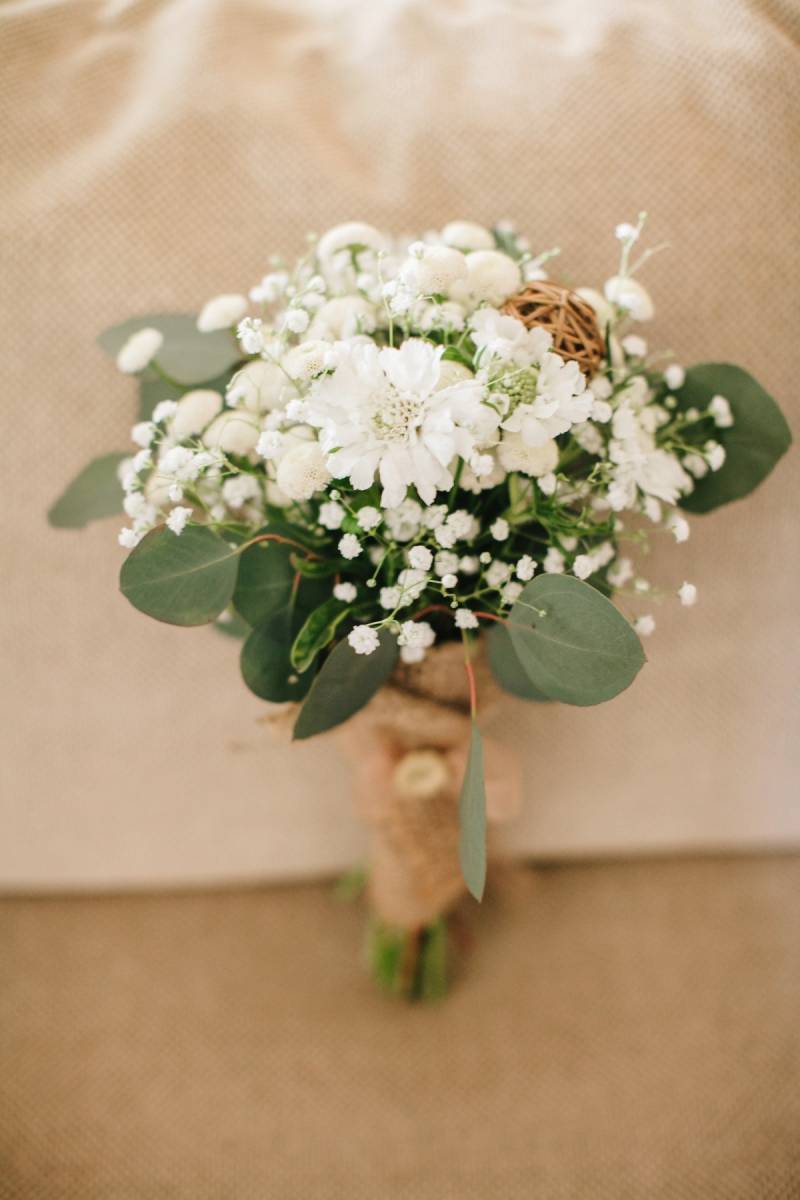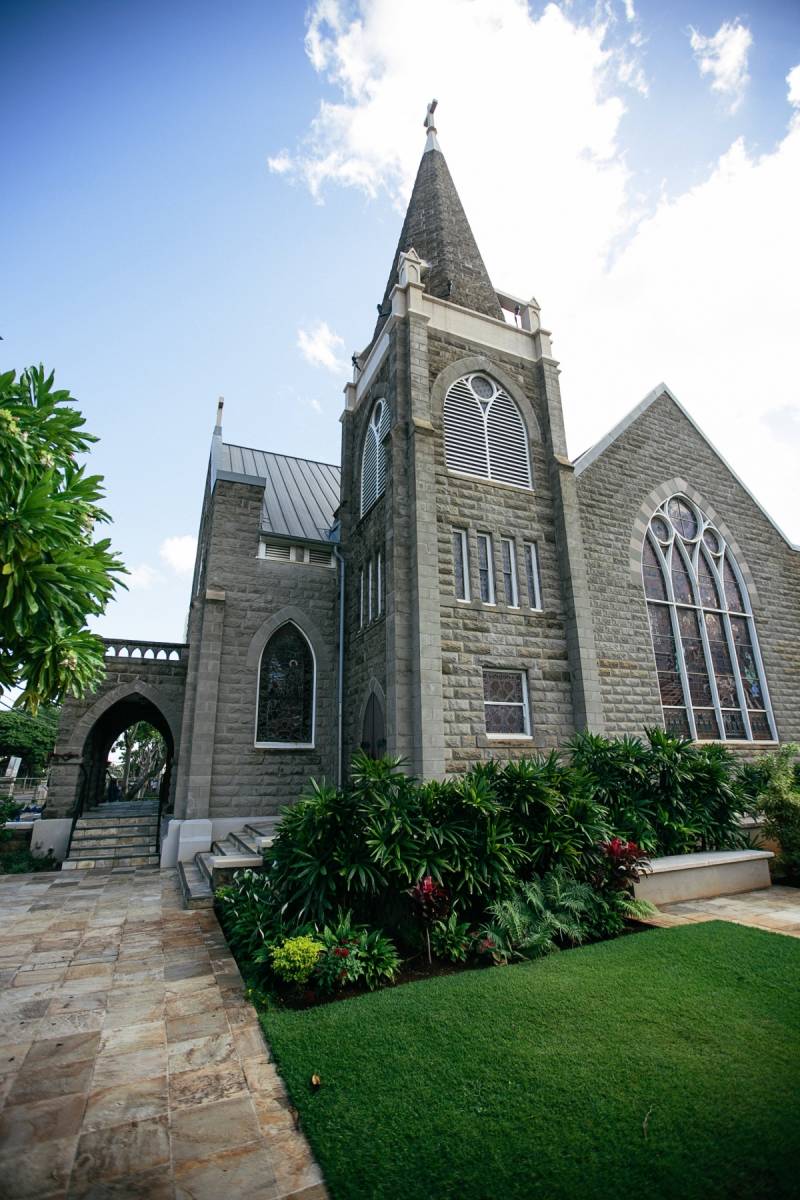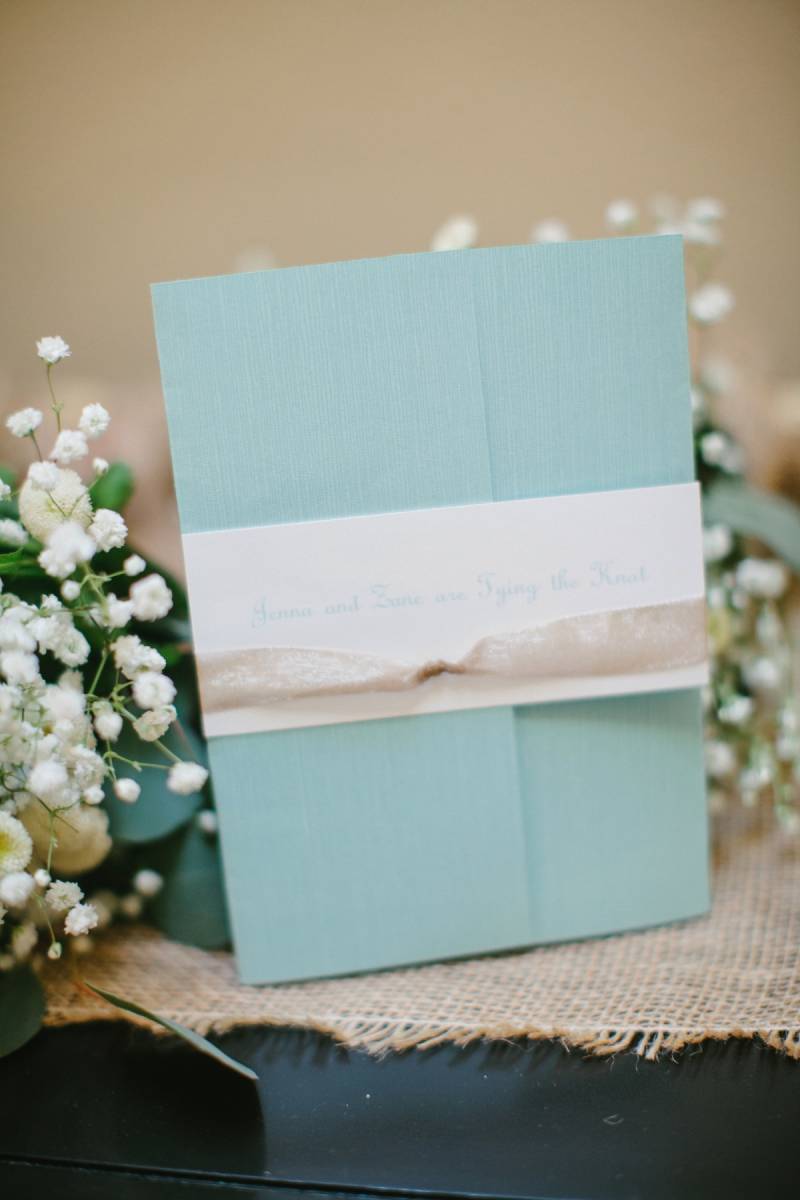 The wedding day was warm and clear. Jenna entered the chapel in a lace, low-back gown with a sheer tulle veil gathered above her chignon. Spinning Web Florist created a lovely tropical bouquet using the king protea flowering plant tied with an ornate lace ribbon. Jenna's bridesmaids wore dusty lavender floor-length dresses in varying styles from Miki Nola Boutique. The groom donned his blue military mess uniform, the formal evening dress reserved for special occasions. A striking maile lei, known as the "lei of royalty," completed his distinguished look. In the moments before the ceremony, Zane and Jenna quietly met outside of the church to read their handwritten vows to each other. With a large wooden church door shielding the other from view, they shared their heartfelt promises.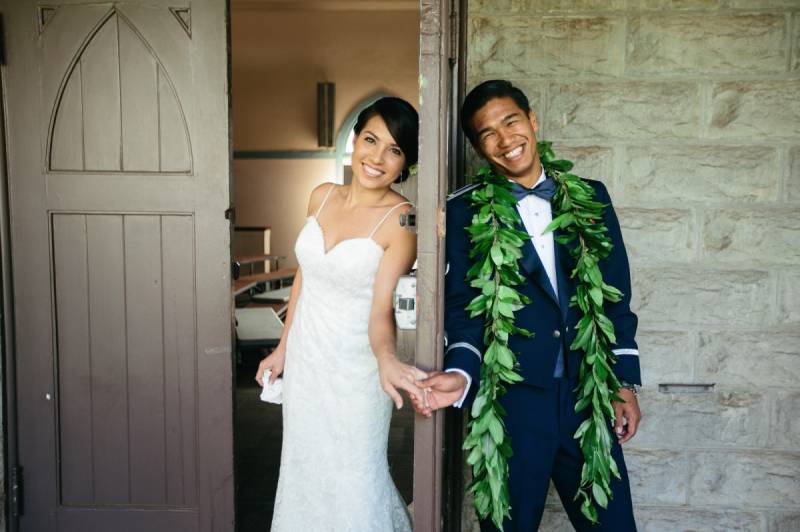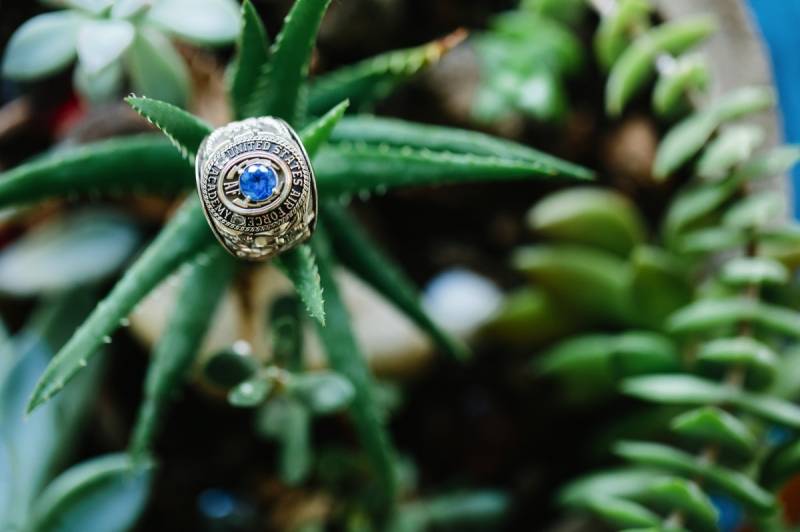 In a nontraditional, sentimental gesture, Jenna asked that both her father and mother walk her down the aisle. Her family's pastor Father John Love presided over the Catholic ceremony. Once their union was marked with a kiss, Jenna and Zane piled into a vintage Volkswagen van to Kahala Beach for a portrait session with Corinne Gold of What a Day! Photography. Their wedding reception at the exclusive Waialae Country Club brought together nearly 350 friends and family members from across the United States. The couple worked with event coordinator Shari Dang of Couture Weddings Hawaii to convey their vision of the event, and no detail was left to chance. The ambience blended the country club's traditional Hawaiian elements with simply pretty details. Spinning Web Florist composed centerpieces of king protea and baby's breath in wooden farmhouse boxes displayed along family-style tables.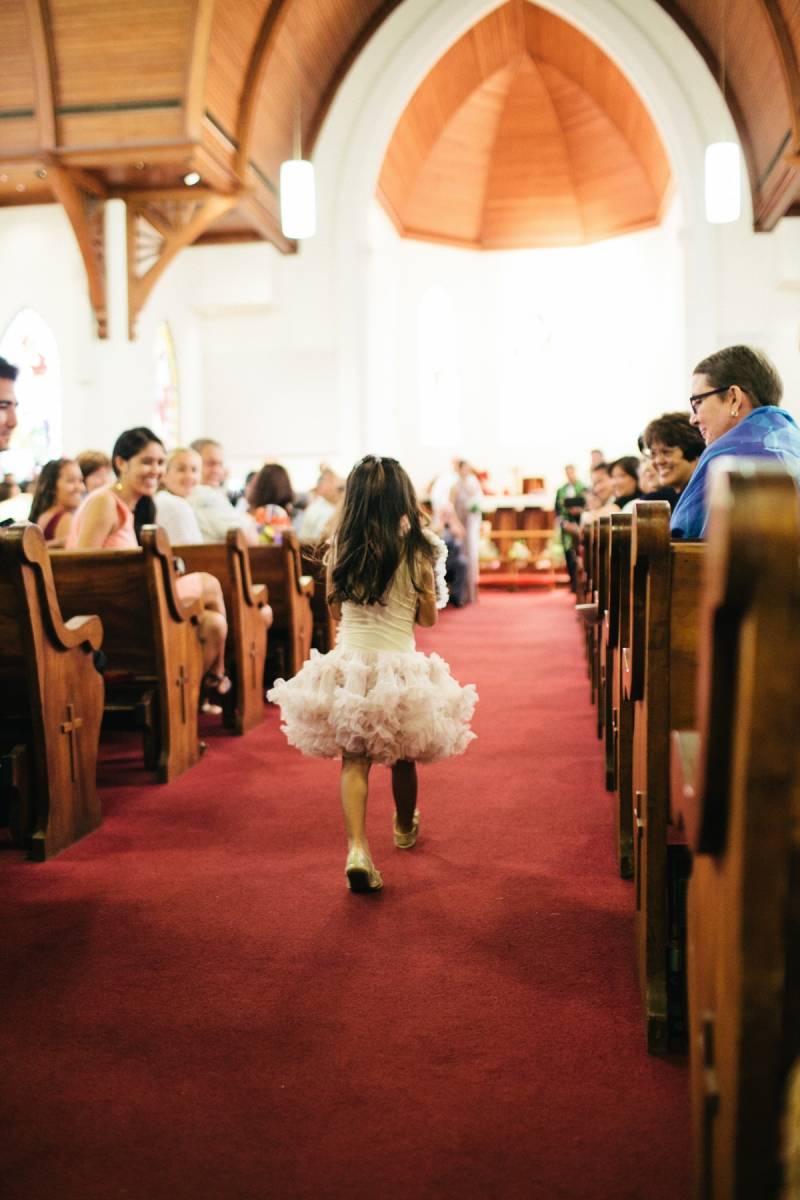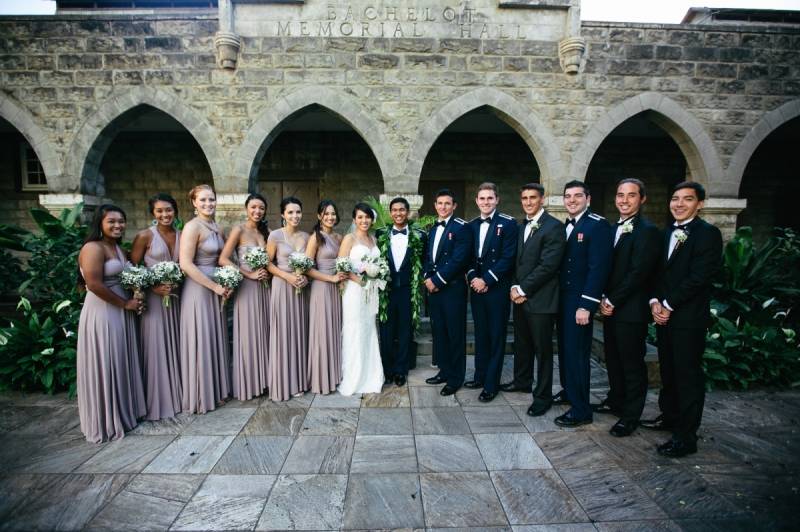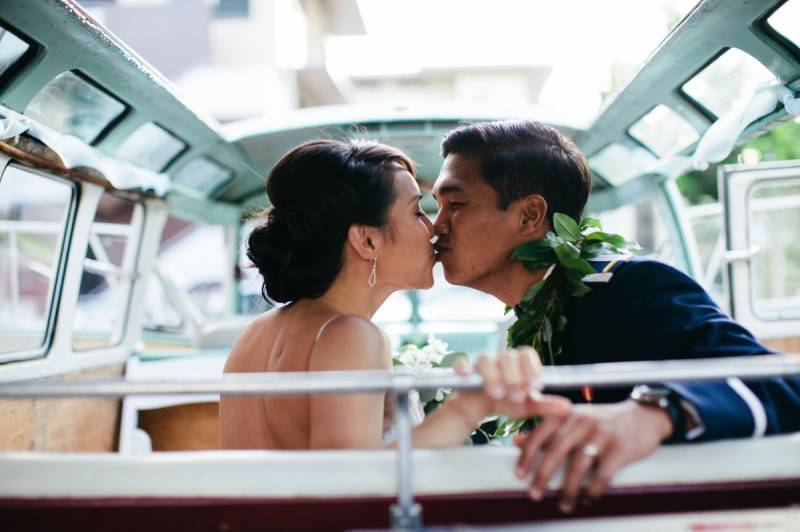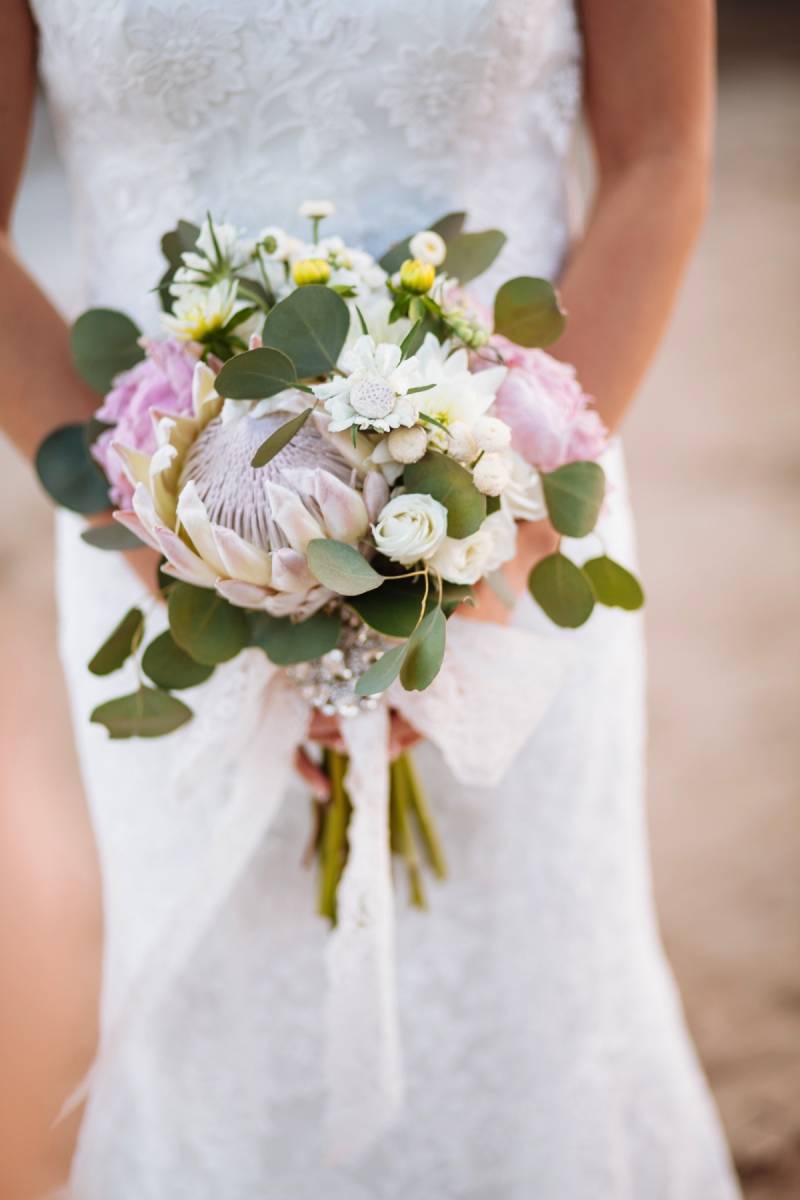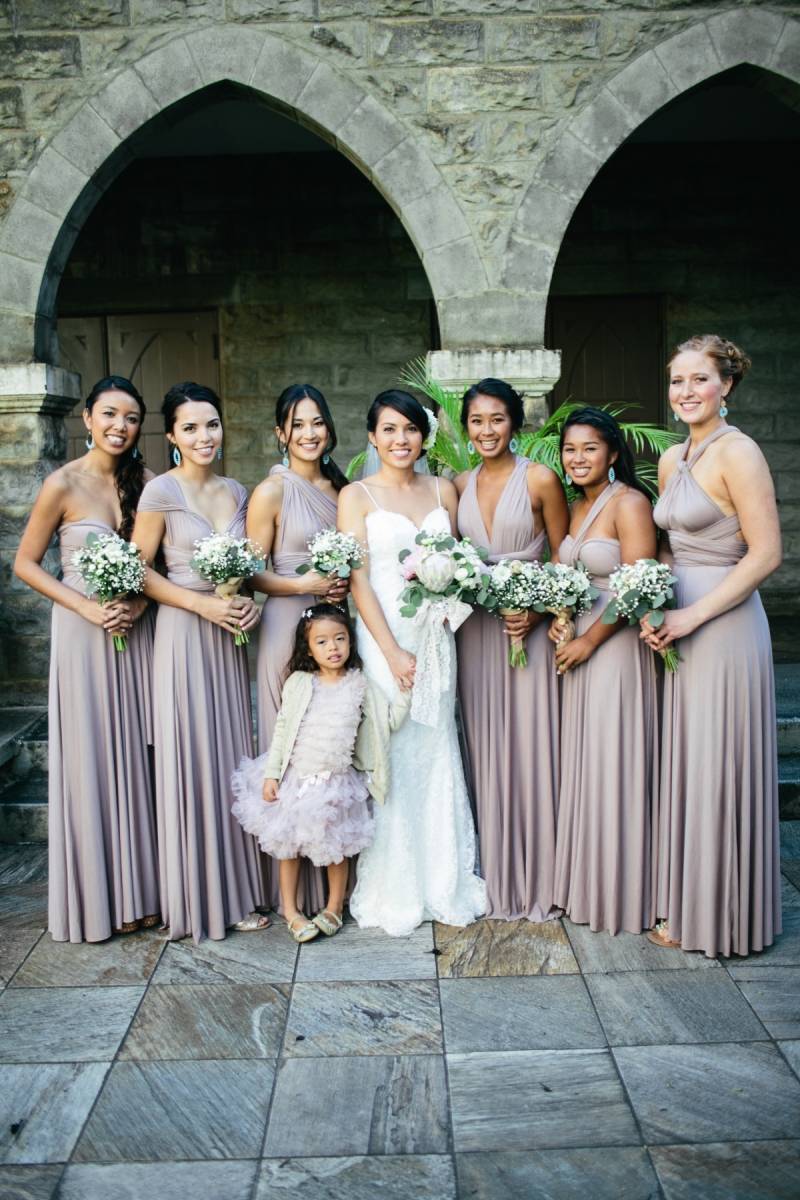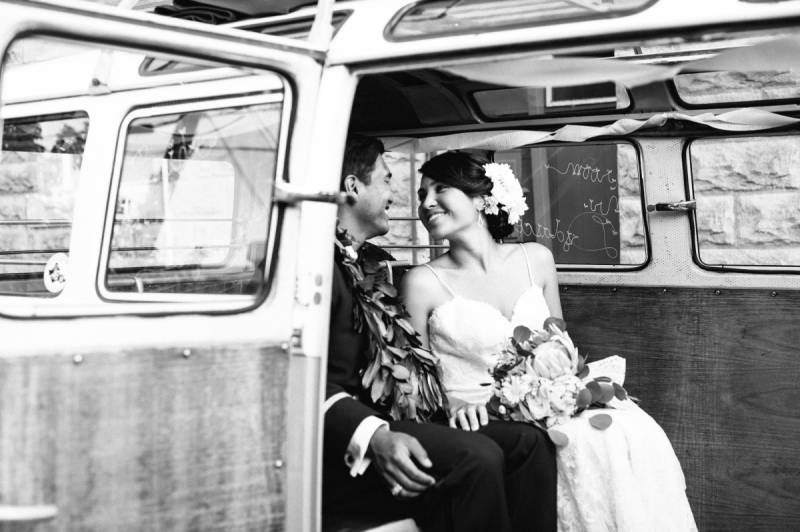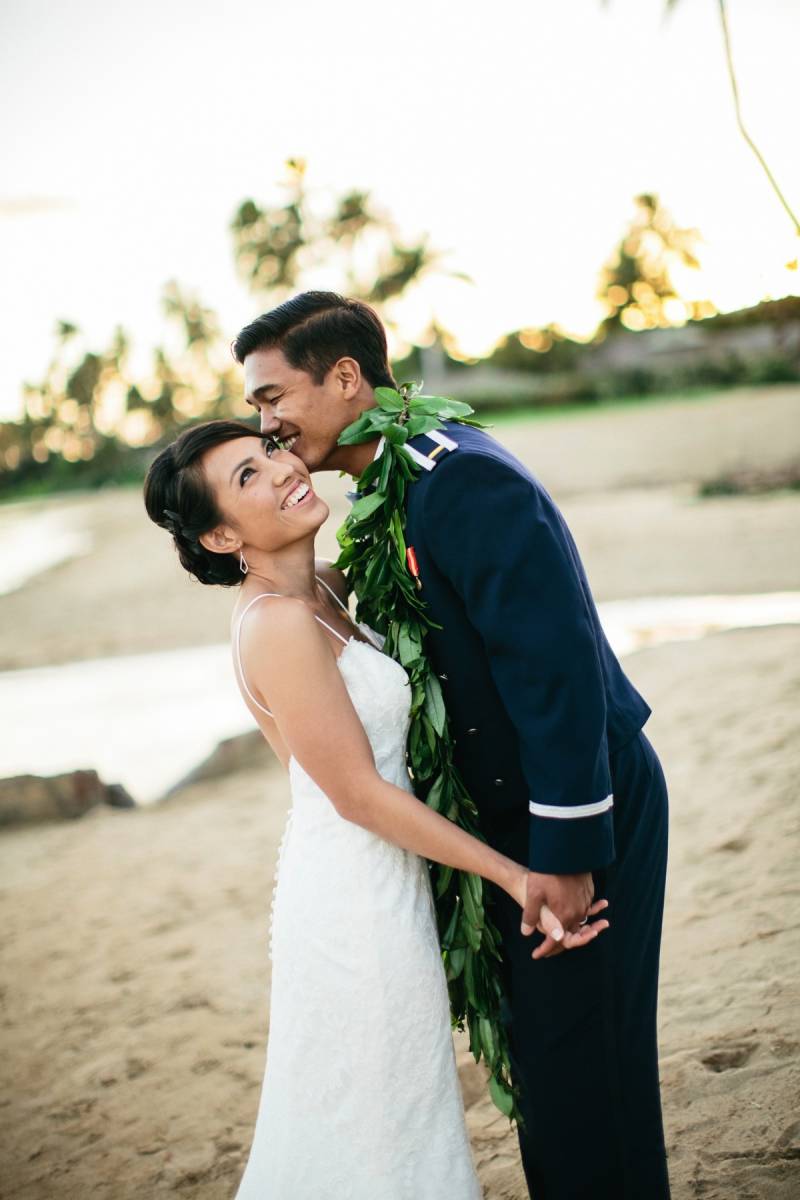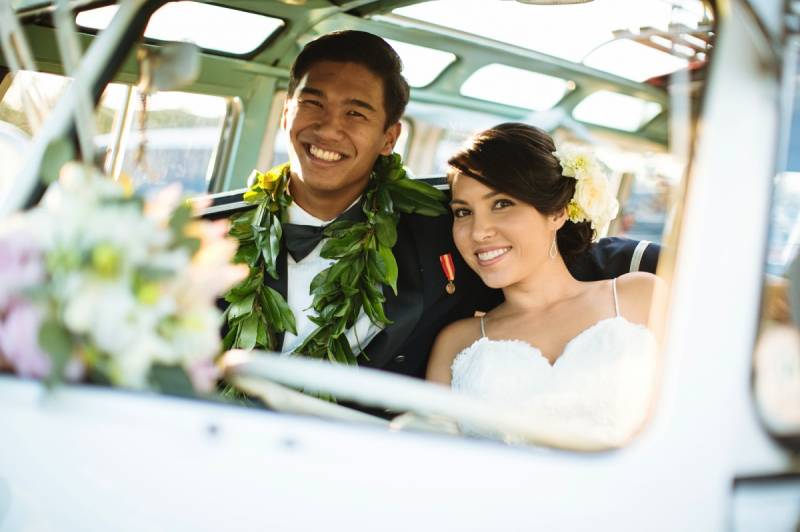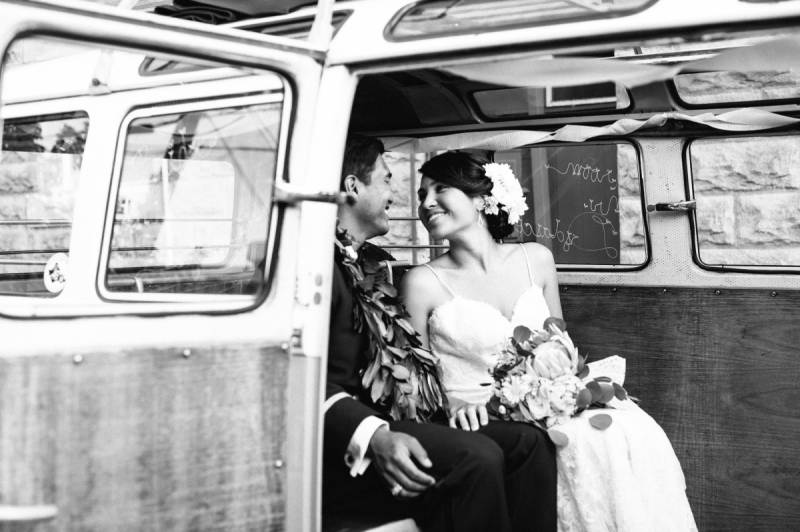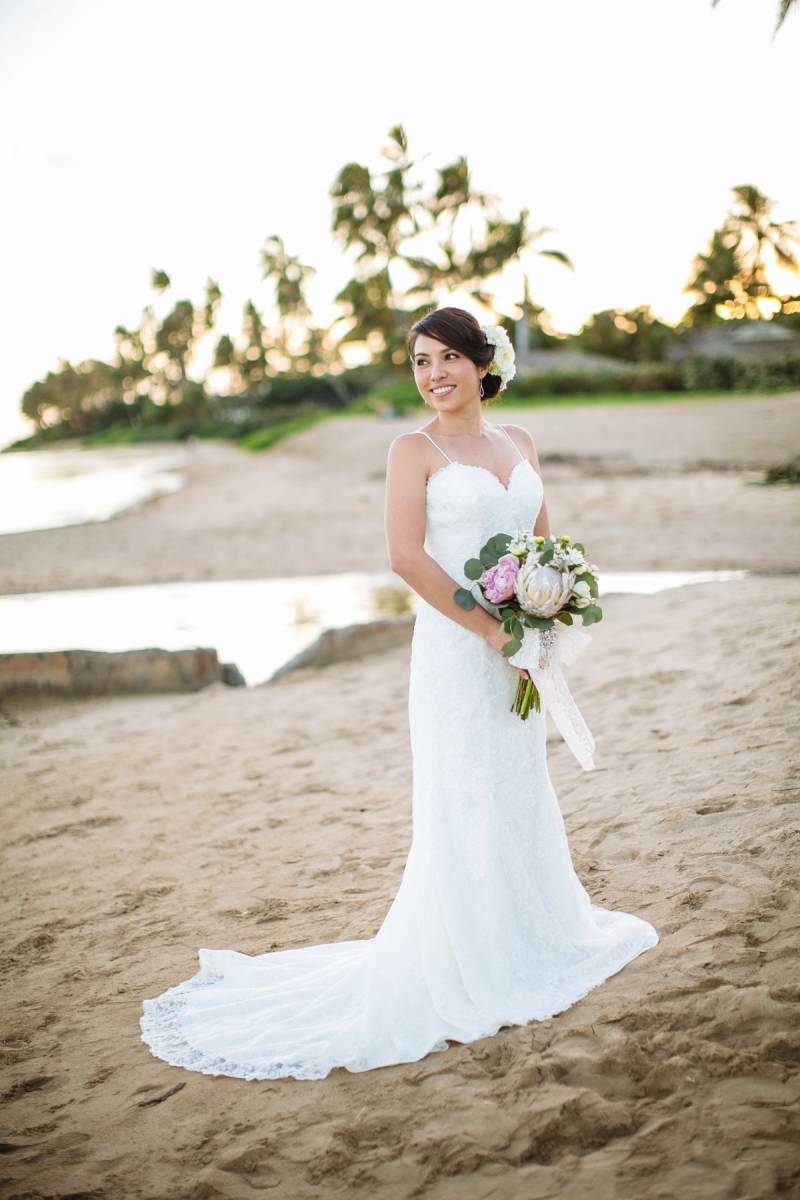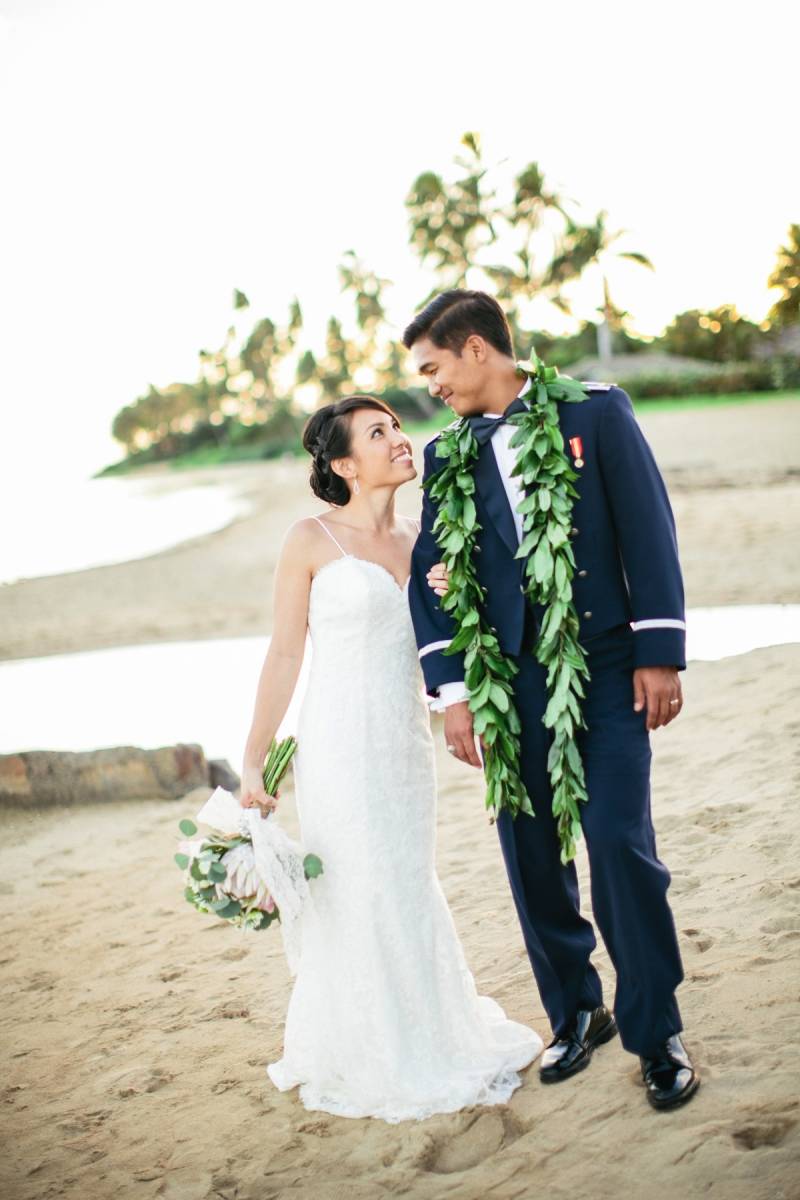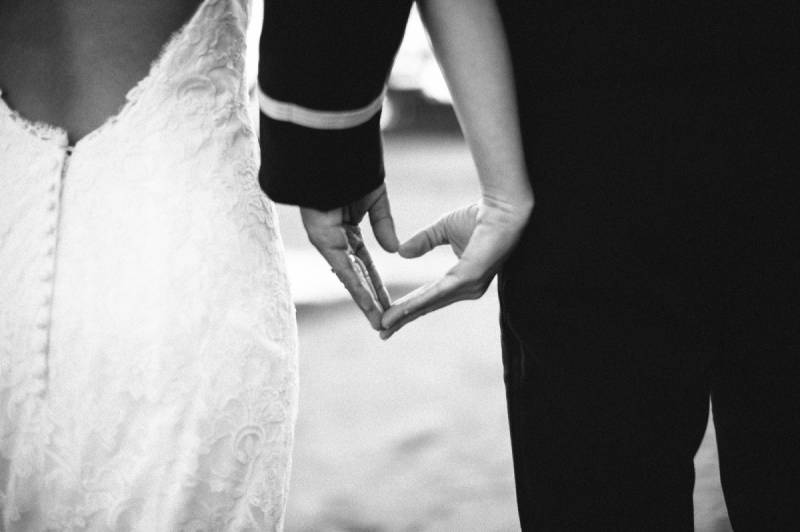 While celebrants enjoyed a fabulous wedding meal, they had no idea that Jenna and Zane had a surprise planned. For the grand finalé, the newlyweds took to the dance floor for a slow dance as man and wife, only to break into a ballroom dance to Zac Brown Band's "Whatever It Is." The bride says, "It was so much fun to see everyone's reaction once we started doing the traditional dips!" The party-goers joined them on the dance floor before a scrumptious carrot and lemon cake was served to all. It was an intimate and wonderful evening in the Islands that no one would soon forget.
Zane and Jenna enjoyed a honeymoon stay at Travaasa Hana in Maui, Hawaii, considered one of the most remarkable resorts in the world. They explored the breathtaking waterfalls and black sand beaches of the remote tropical outpost on cruiser bikes. Jenna reminisces about the magical getaway, "Travaasa Hana was so private, it felt like we had the place to ourselves."