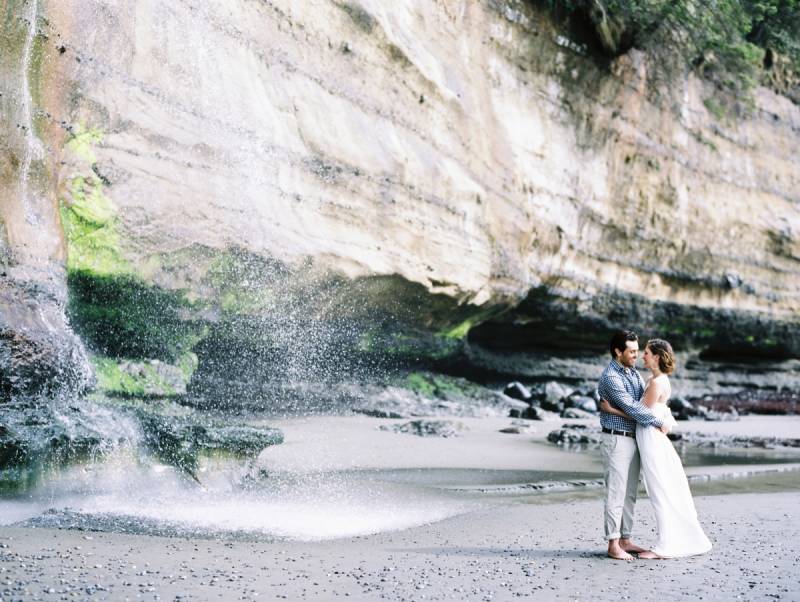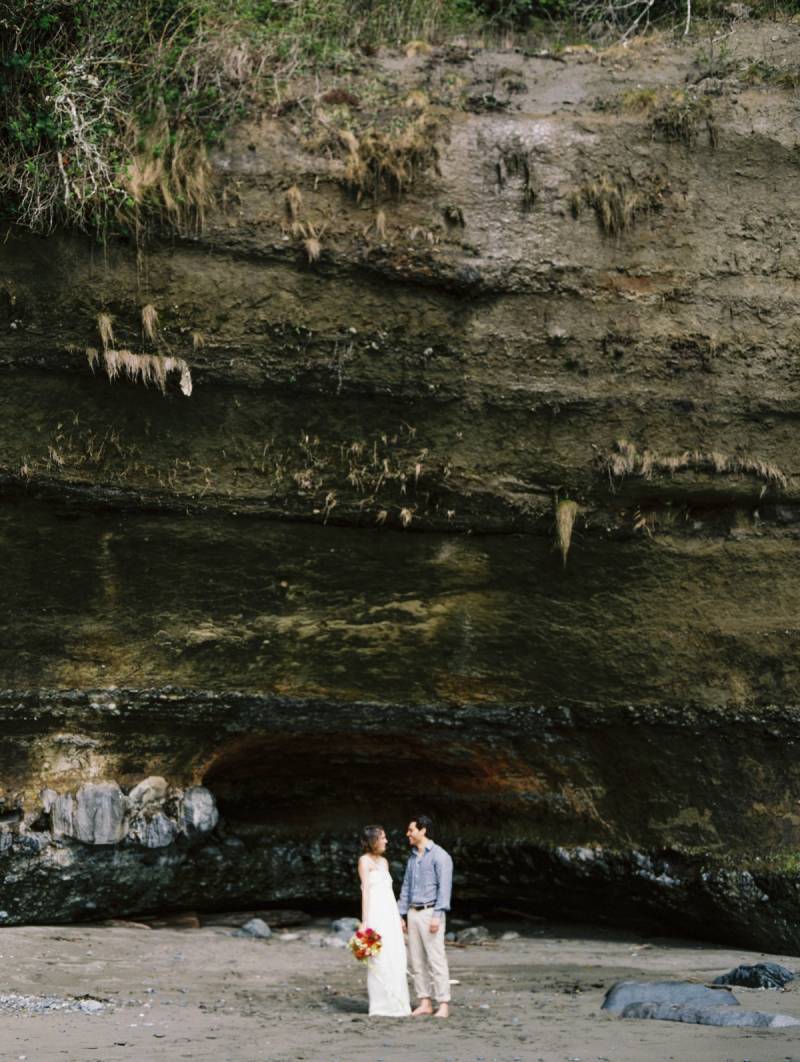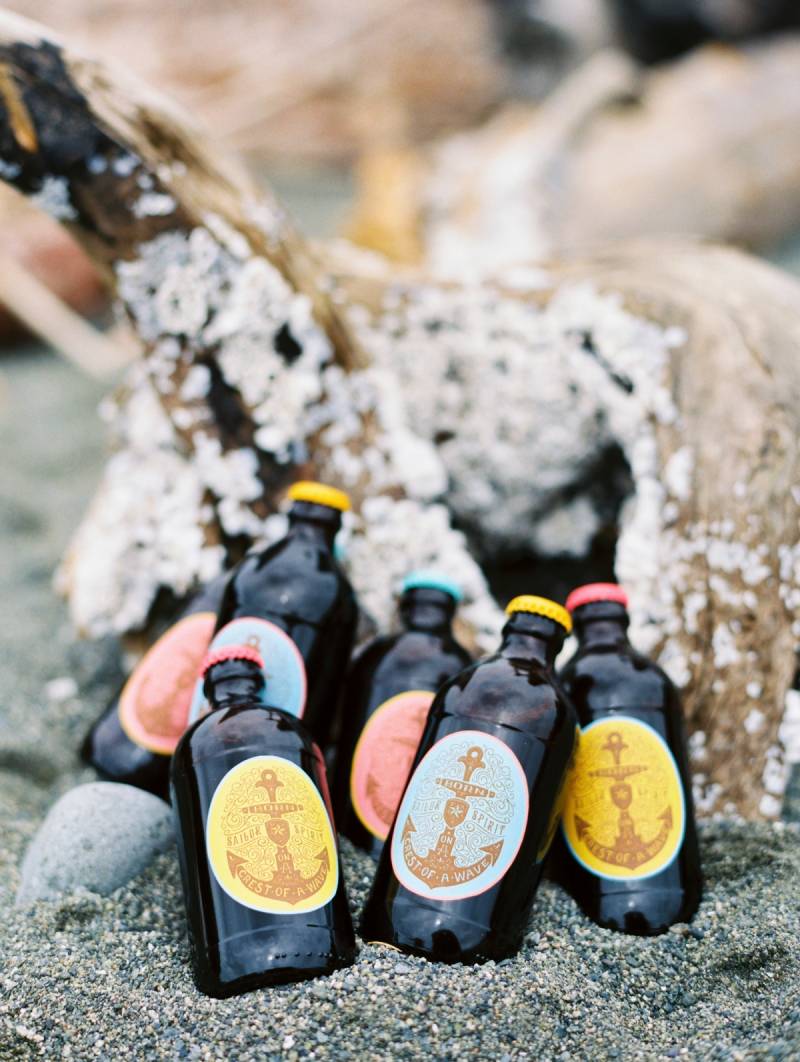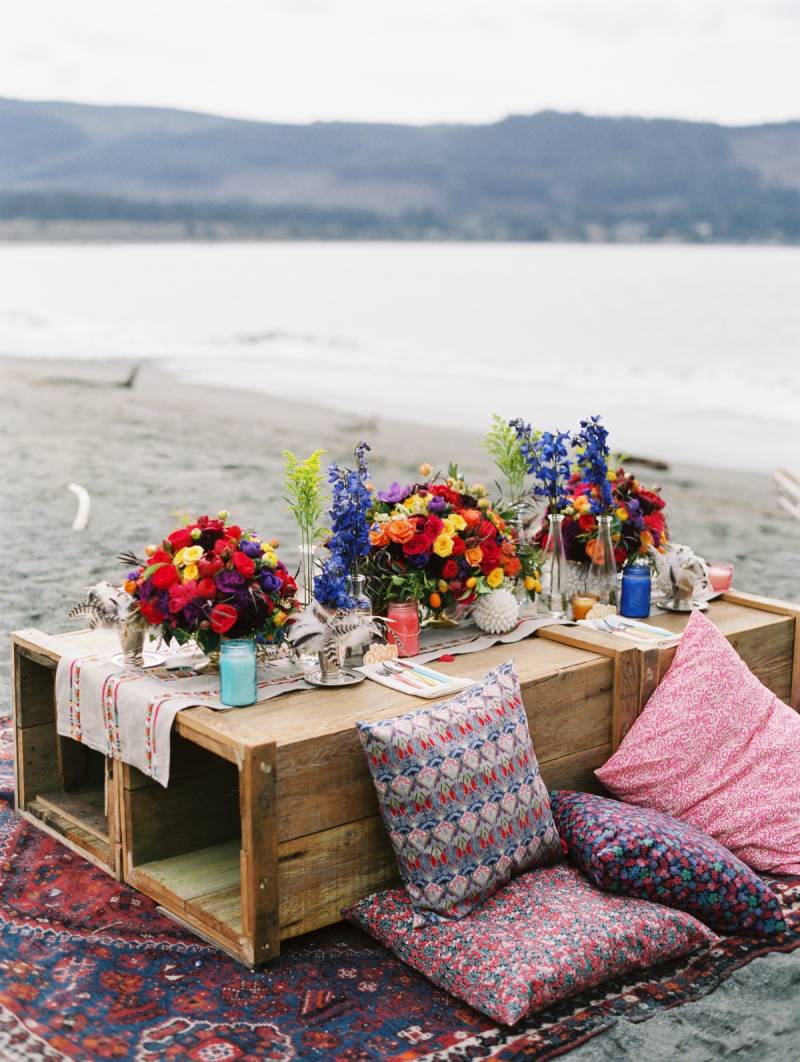 Reclaimed wooden boxes are re-purposed as a table set on an antique oriental rug in the sand. A linen Coral & Tusk chevron table runner adds a touch of whimsy to the organic scene. Brass vessels contain splendid colorful arrangements of garden roses, anemones, poppies, carnations and kumquats by florist Vanessa Watters of Verbena Floral Design.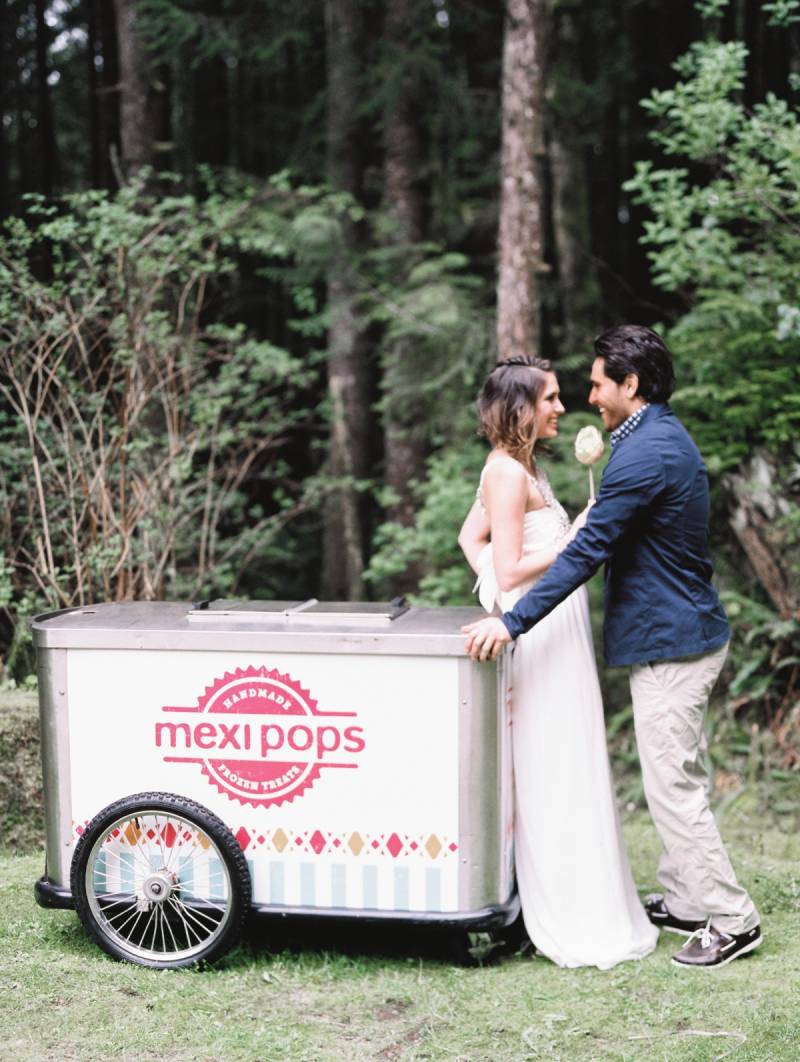 Floor pillows in summery floral cotton fabric are perfect for the intimate picnic scene, complete with icy Mexi Pops and bottled refreshments.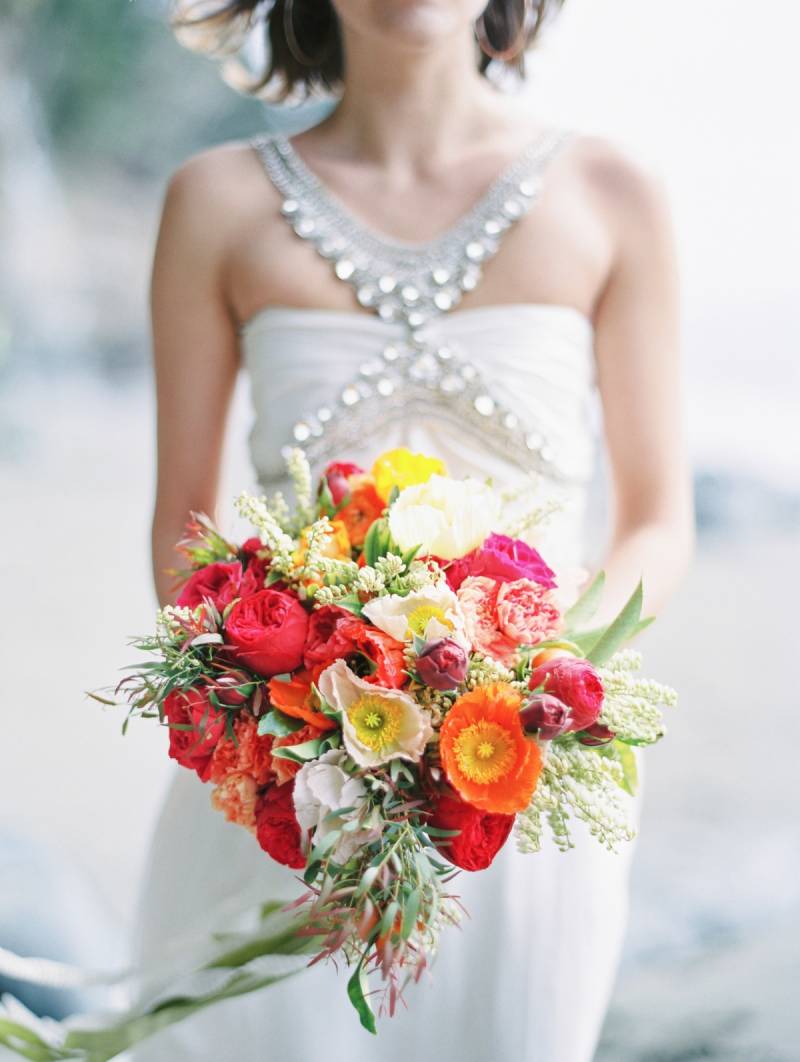 A magnificent bridal bouquet in shades of crimson, mulberry and tangerine match the centerpieces. Australian designer Anna Campbell's "Alexandra" silk dress features a silk chiffon overlay and ornate silver embellishments.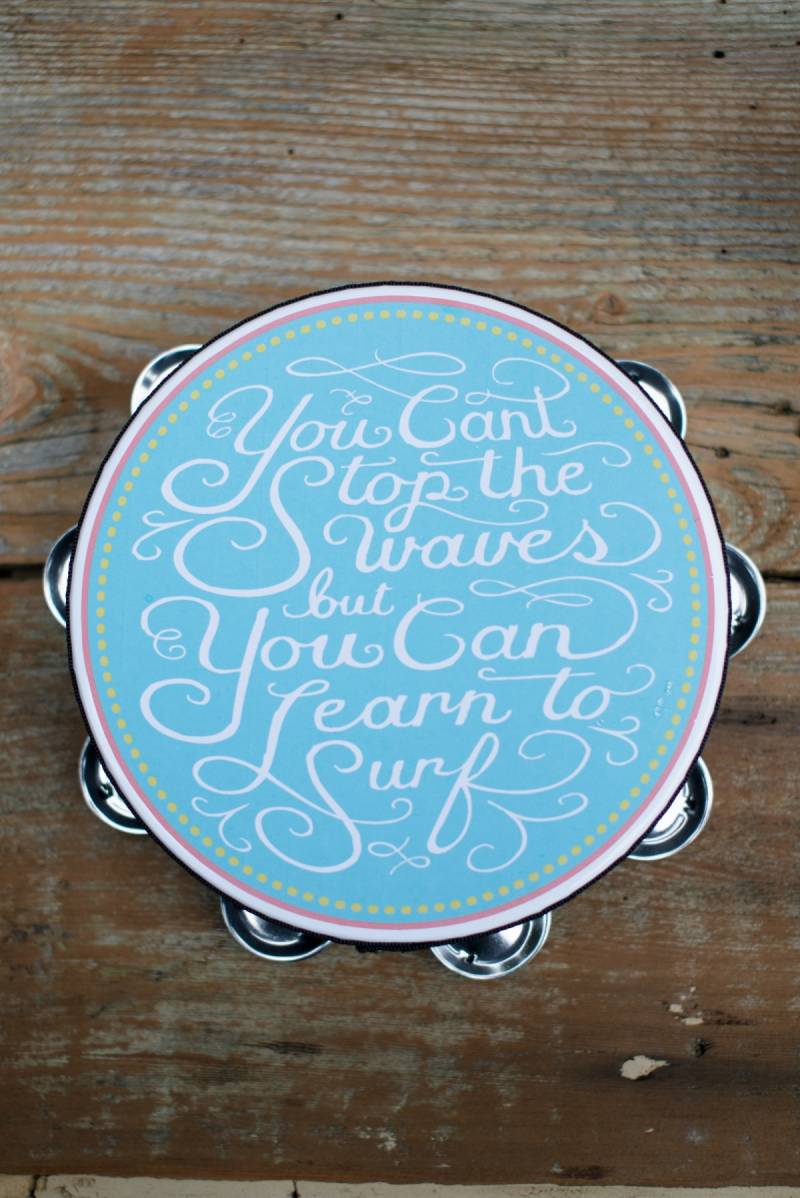 A colorful tambourine is inscribed with the playful theme of the scene.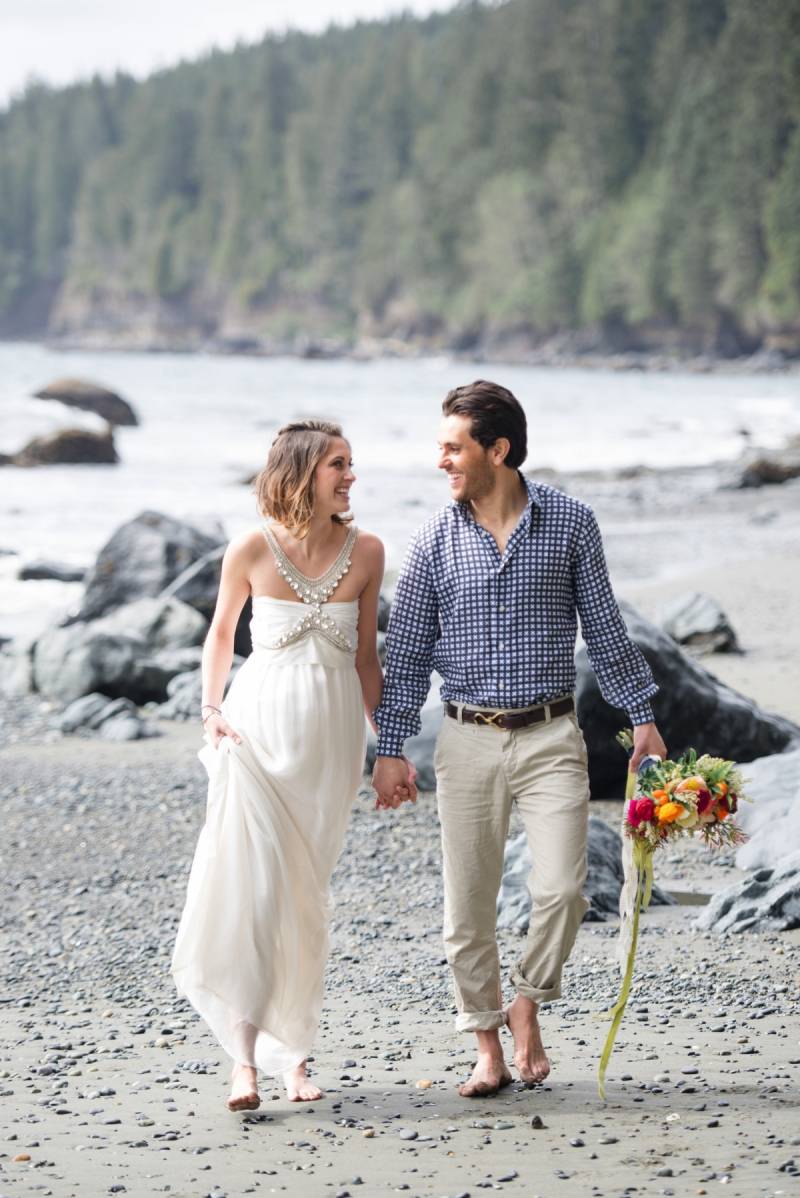 Vancouver Island's romantic coastline is a wonderland for outdoor lovers.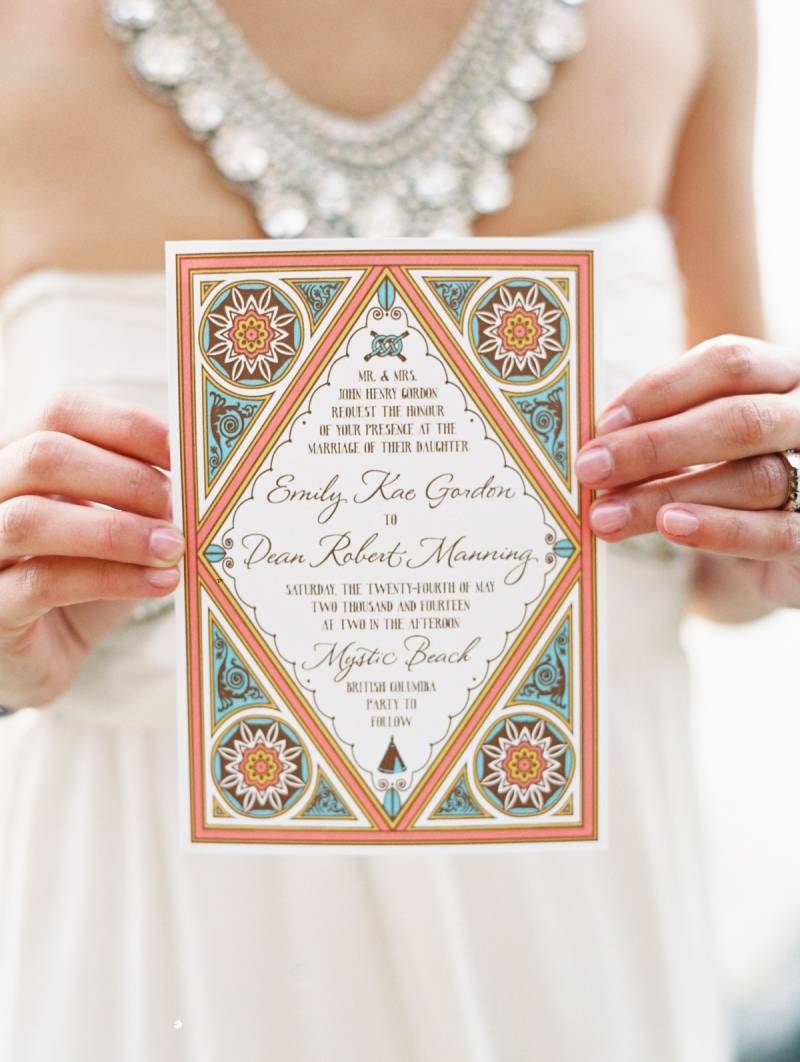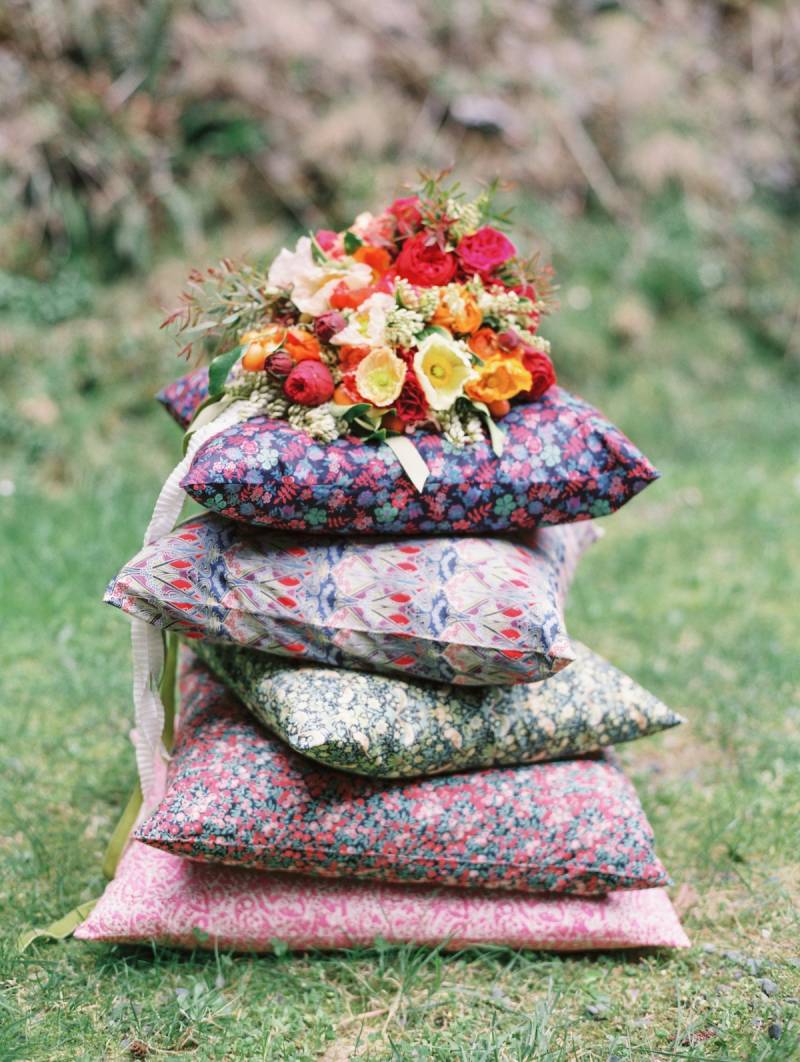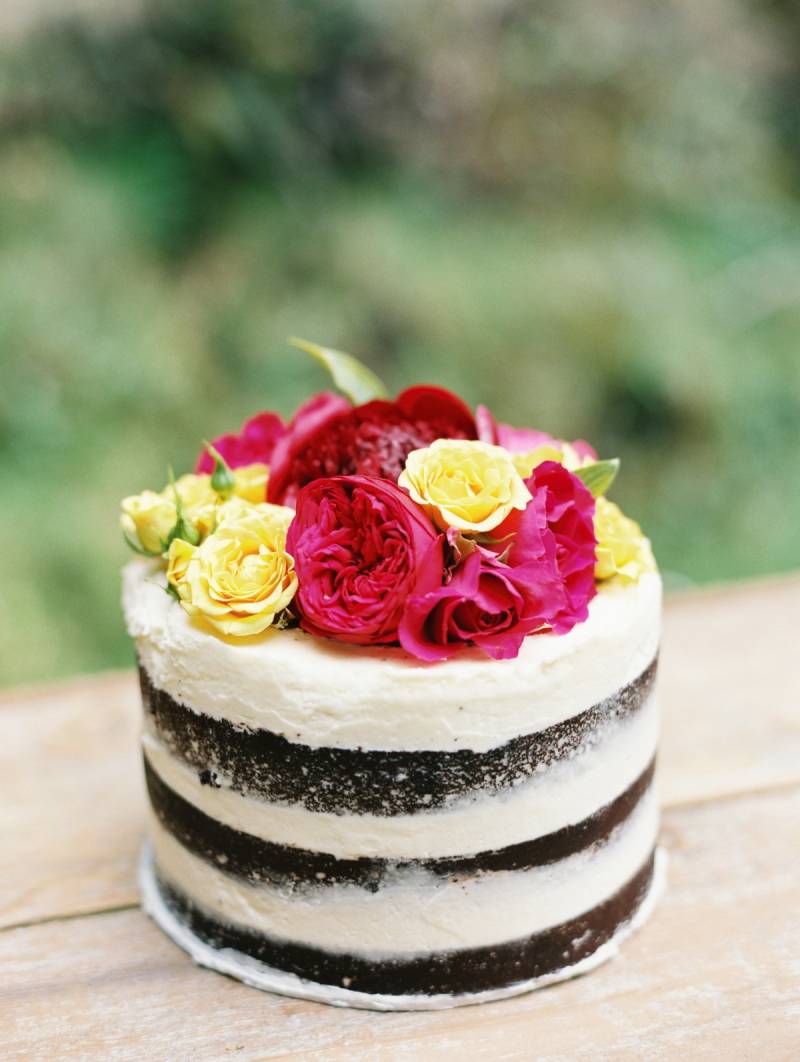 A stack of colorful Liberty London bohemian pillows, a pretty layered cake designed by Ruth and Dean and a chic invitation by Tuktu Paper Co. follow the hip, youthful style of the elopement.