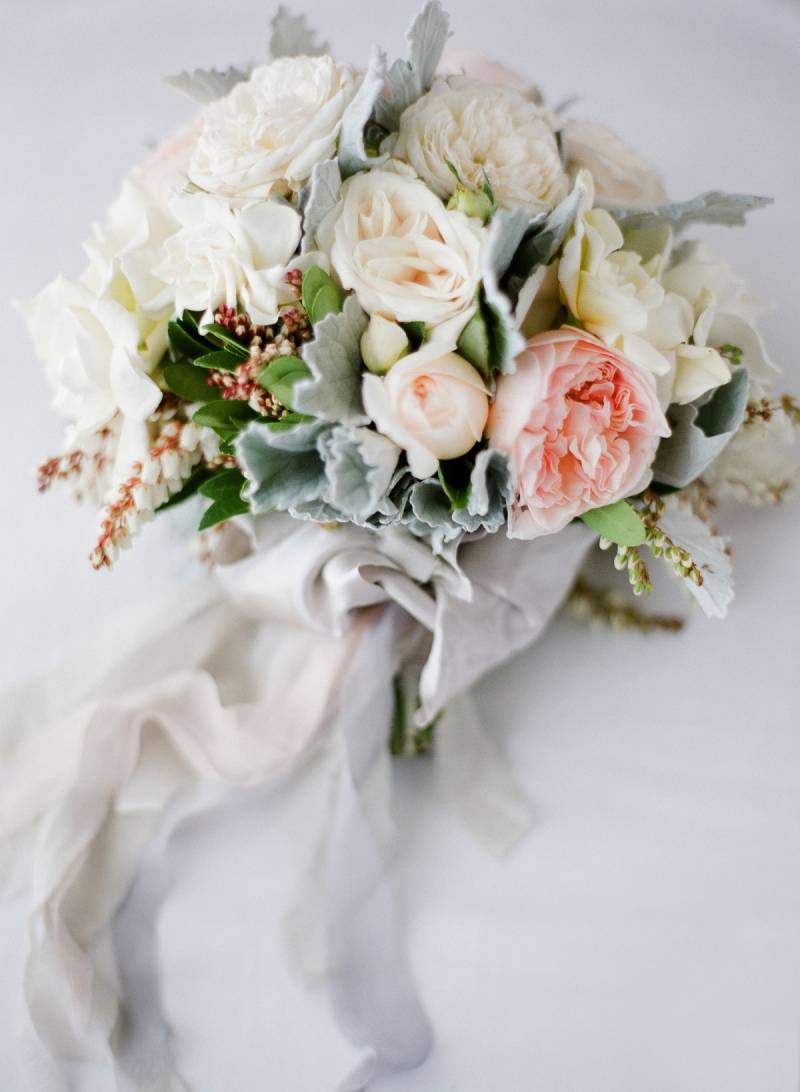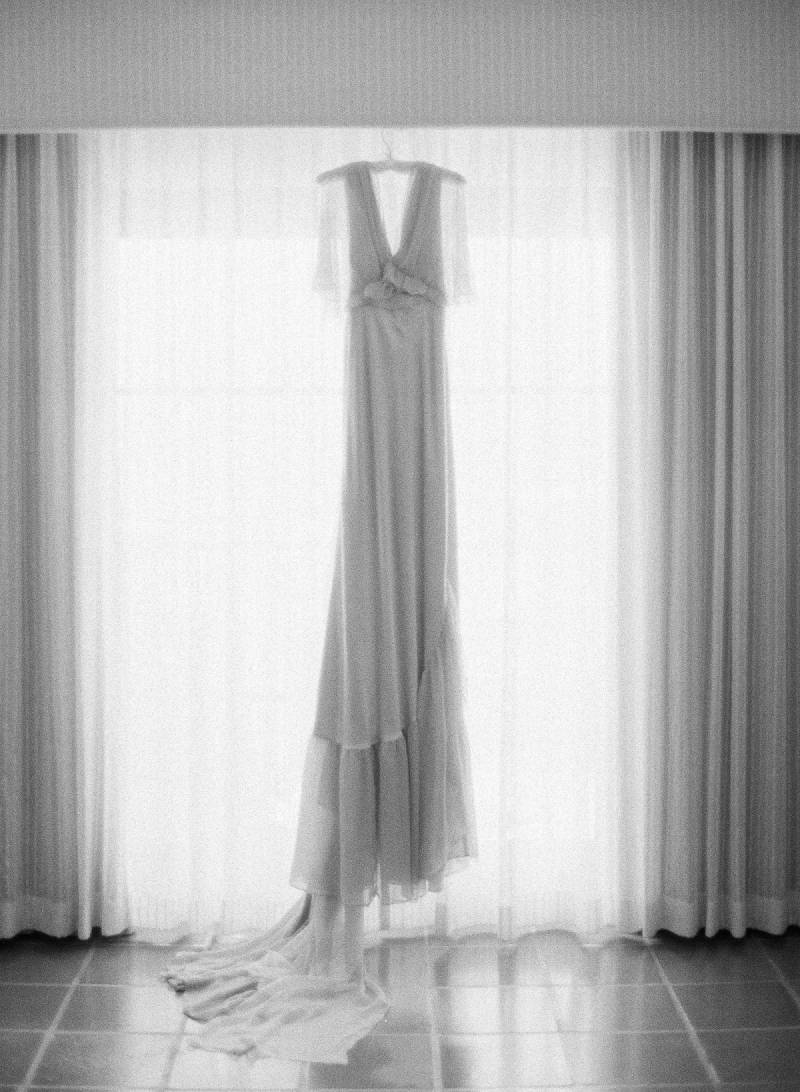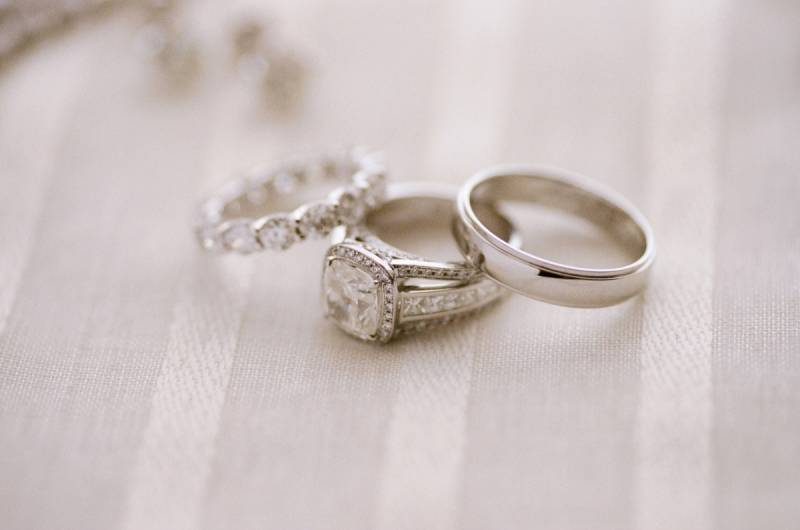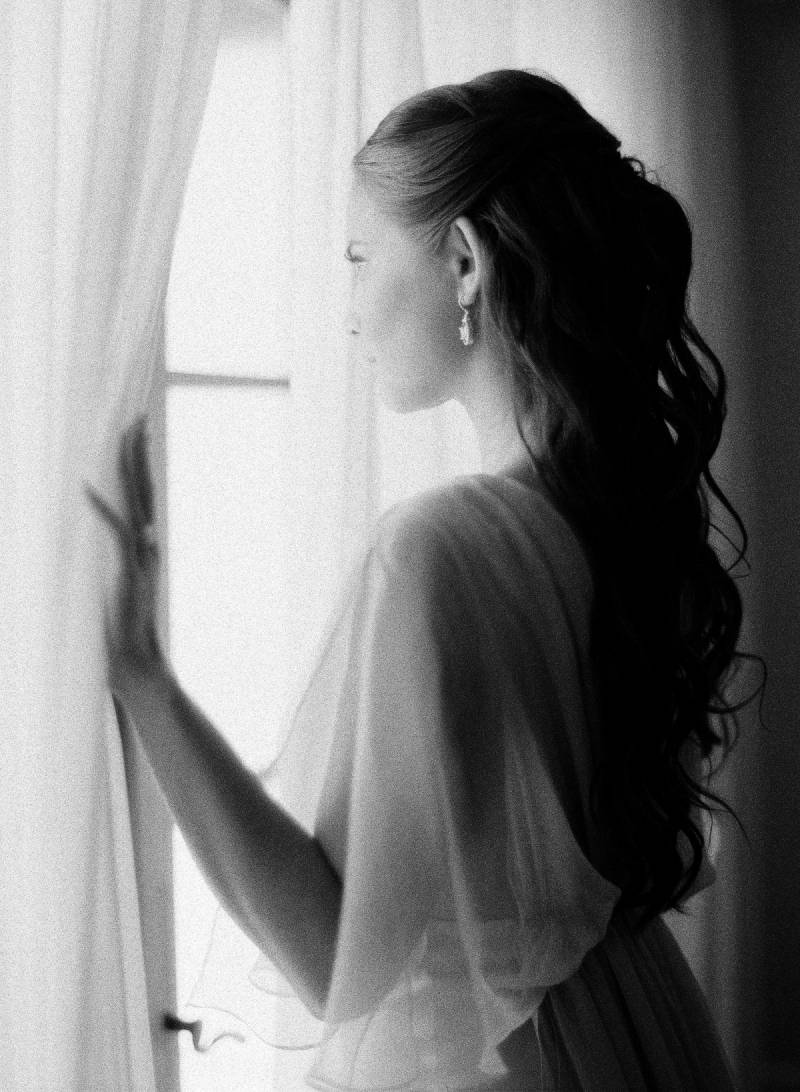 Miyo and Braden spent their first date immersed in conversation for nearly five hours in the dimly-lit dining room of Santa Monica's renowned Italian restaurant Giorgio Baldi. "We started with a bottle of wine and didn't even order any food for the first two hours," Miyo says. "It wasn't your typical first date with polite chitchat or those awkward moments of silence. I was immediately comfortable with Braden and felt so secure and protected around him." Their connection was instantaneous. The pair discovered they shared a genuine passion for the finer things in life: good company, delicious food and spectacular wine.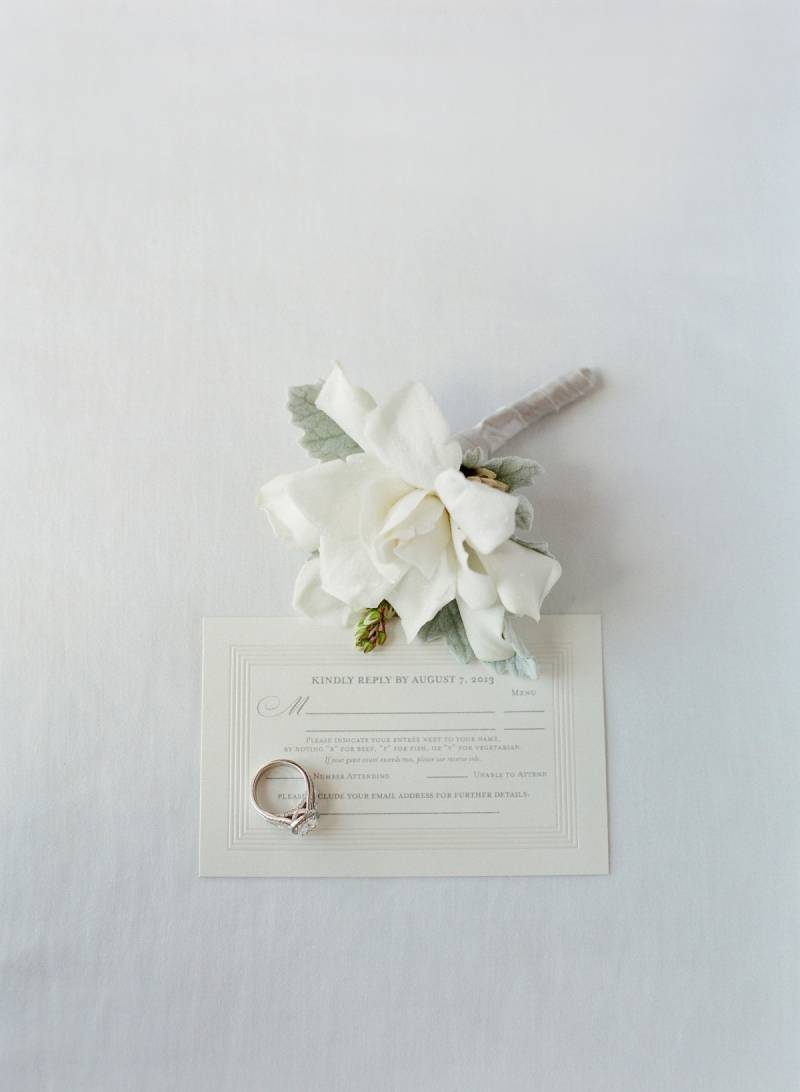 The bridal bouquet was a romantic bounty of ivory and blush garden roses, gardenia blossoms and dusty miller. Braden was debonair in a crisp black tuxedo and bow tie with a single gardenia boutonnière.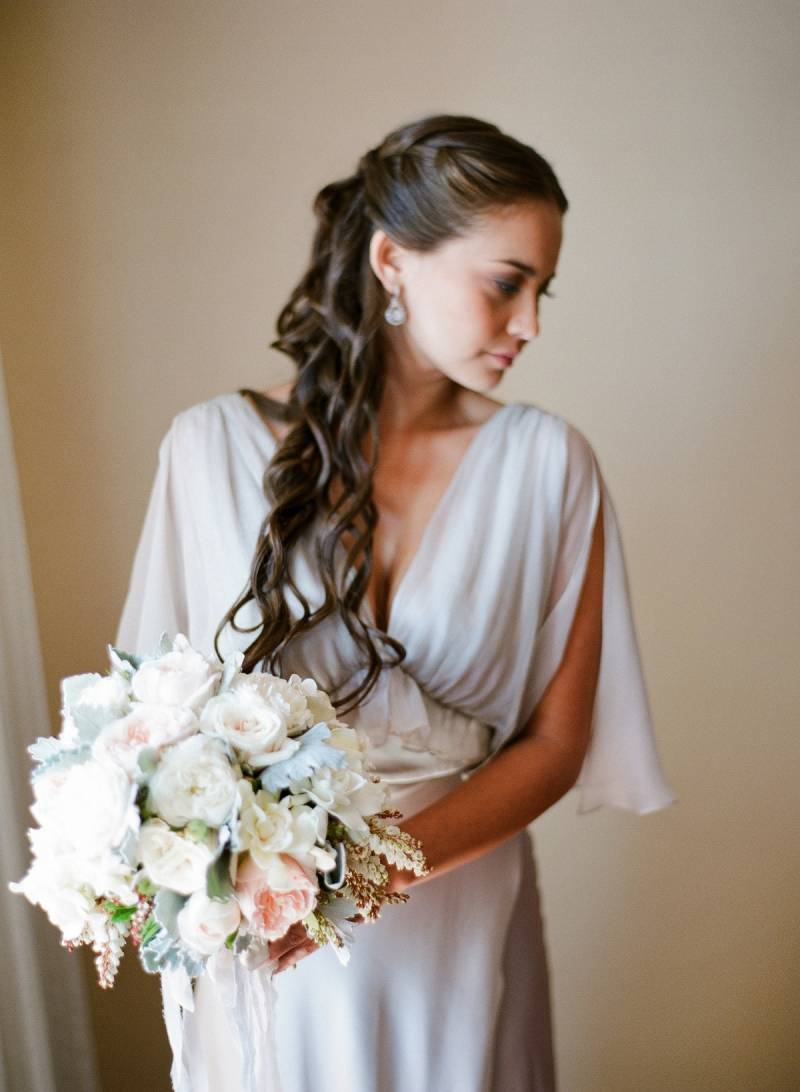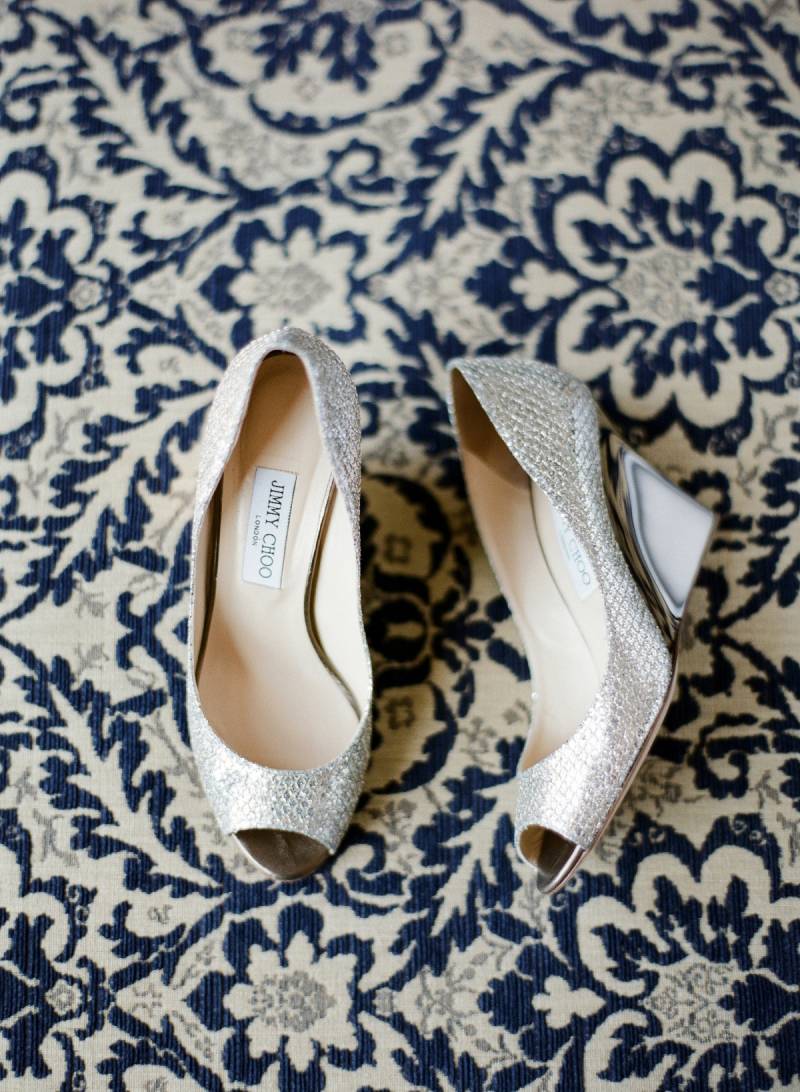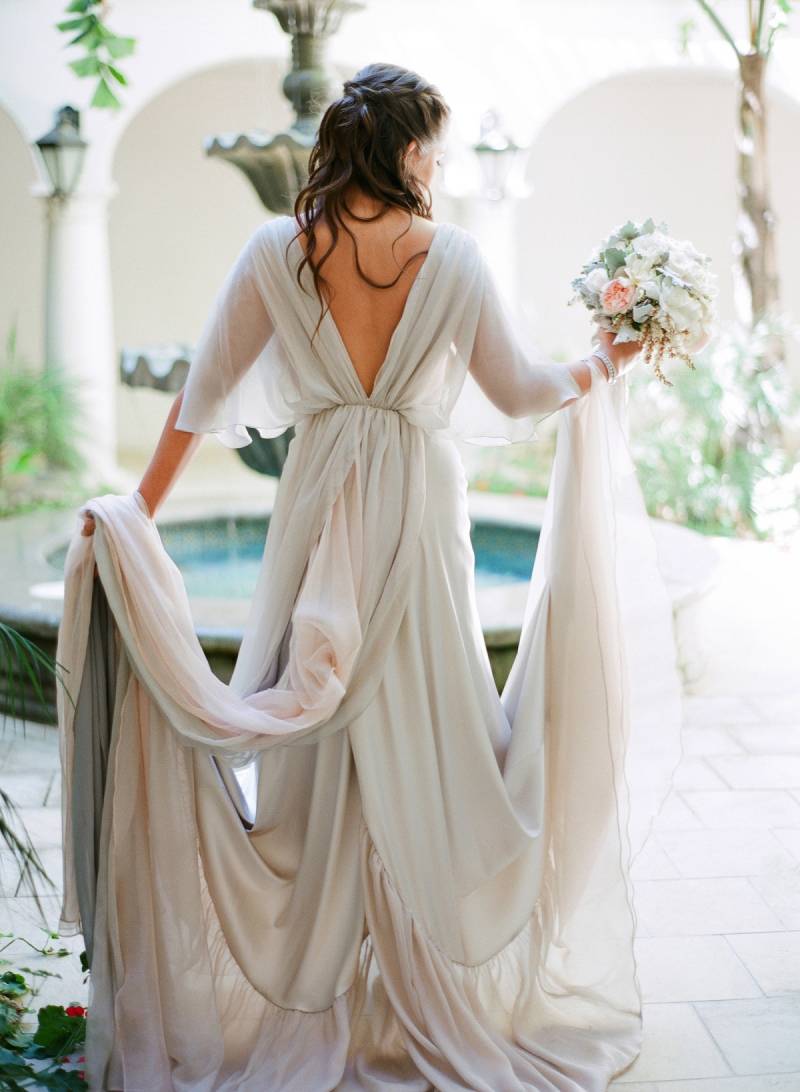 When it came to selecting her bridal gown, Miyo was certain of one thing. "I knew that I wanted my mom to make my dress," she says. "She is a wonderful designer and she has always made my dresses for all the major events in my life." Inspired by the shape and movement of a silk charmeuse and chiffon couture gown, the mother-of-the-bride designed a bespoke wedding gown to perfectly fit Miyo's silhouette. "I will forever cherish that experience that I shared with my mother," Miyo says.
Miyo and Braden didn't have the luxury of time when it came to planning their destination wedding in Santa Barbara, a location chosen for the nostalgia factor: the couple's relationship took root in Southern California and Miyo grew up nearby. Just four short months before the auspicious occasion, Miyo stumbled upon images of Dos Pueblos Ranch and knew it was just perfect. The sprawling ranch boasts a one-hundred-year-old restored barn alongside a grand sycamore tree, a historic estate and access to a private white sand beach. "I fell head-over-heels in love with the beautiful ocean views and the barn...oh, the barn!" Miyo exclaims.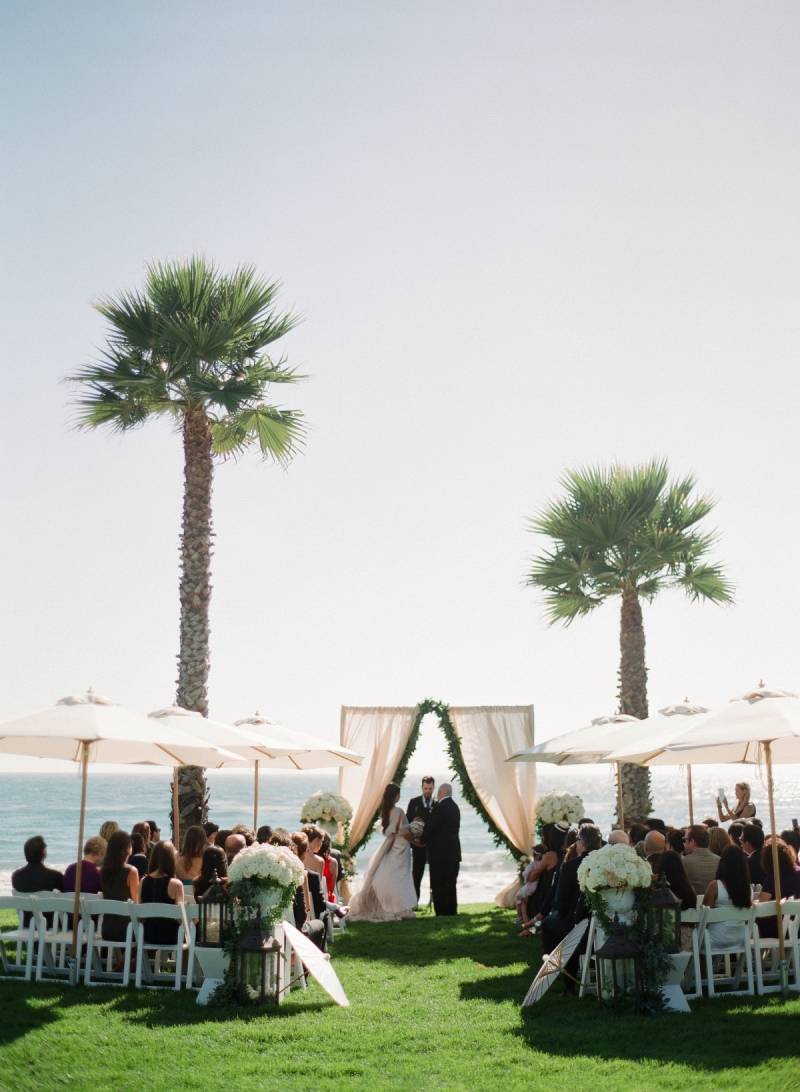 September 7, 2014 was as sunlit as any early autumn afternoon along California's coast. On their wedding day, Miyo and Braden wove a path through Dos Pueblos Ranch towards a palm tree-dotted lawn. The bride's request to have a view of the ocean as she recited her vows to Braden was realized at the ceremony site, marked by an elegant arch constructed by Ambient Event Design. Florist Kerstin Olson Horneman of Blue Magnolia Floral & Event Design adorned the blush silk curtains with natural garlands of greenery and clusters of white garden roses. Lush, monochromatic bundles of white hydrangea, garden roses and dahlias were placed in urns atop white wooden pedestals. A darling flower girl appeared wearing a halo of delicate pale blooms with ribbons trailing down her back.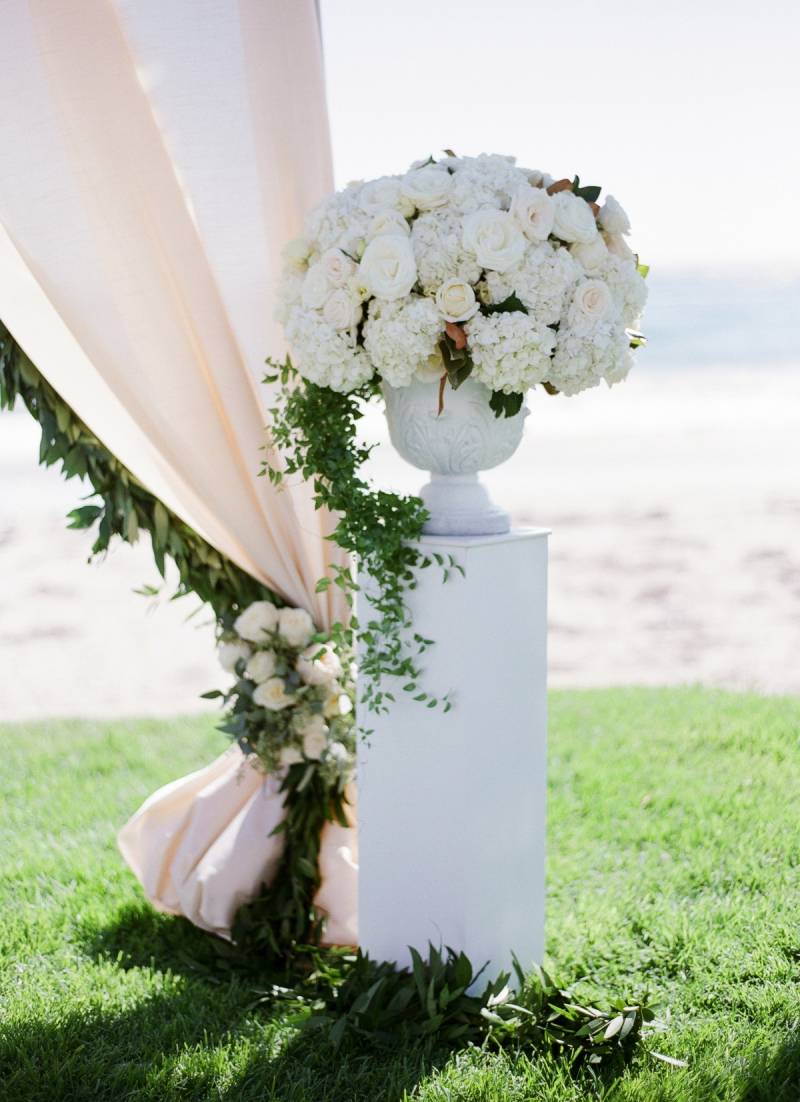 It's no wonder Braden proposed to Miyo over champagne and fresh strawberries on the balcony of the historic Luna Hotel Baglioni in the heart of Venice, Italy. "I was completely surprised even though there were many signs leading up to it," Miyo recalls of the surreal moment. "Braden is a very romantic guy and he likes to go over the top, which is what I love about him."
Typically booked a year in advance, a weekend in September opened by chance when Braden was touring the idyllic grounds. "We felt so lucky and it happened to be my birthday weekend, too," Miyo says. Once the enchanting setting was officially theirs, Miyo dreamed up a wedding scene from the couple's home in Cincinnati, Ohio with the help of event planner Tonya Szele from Soigne Productions. "When we first got engaged, I told my husband that he was responsible for planning everything, and that I would simply show up in my dress," Miyo jokes. "Of course, all of that changed and I had the time of my life planning our wedding." Together, they crafted a spectacular event with the key words elegant, unpretentious and comfortable in mind.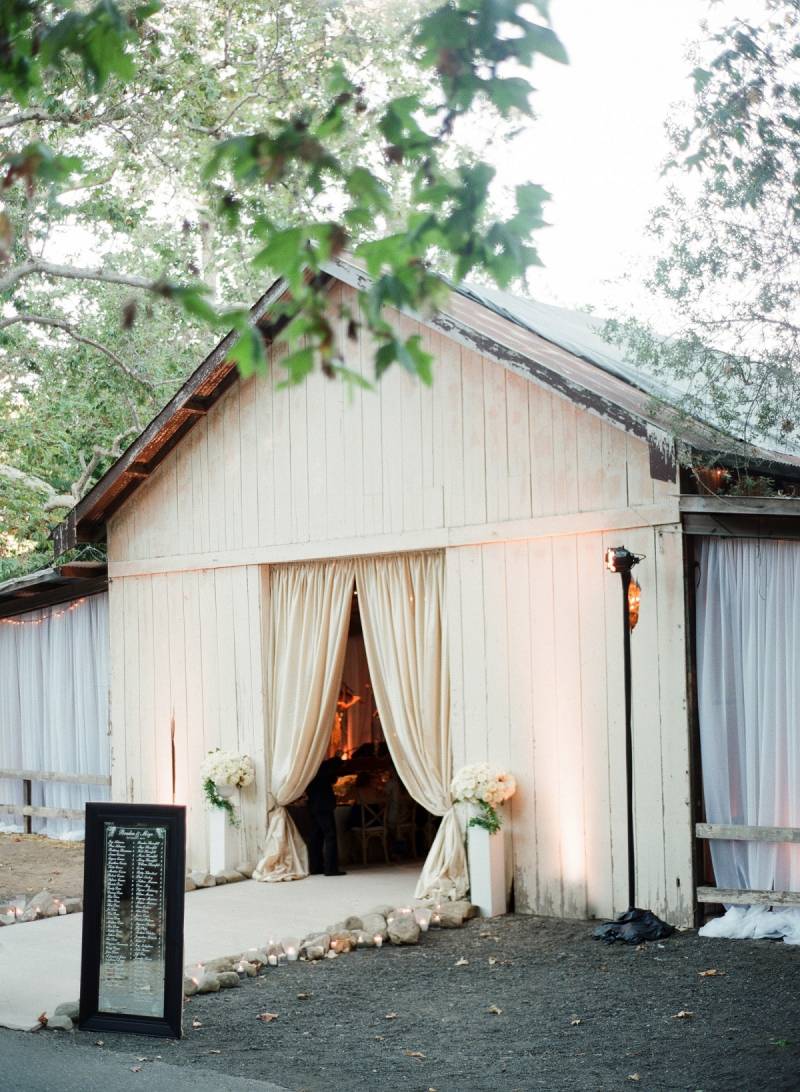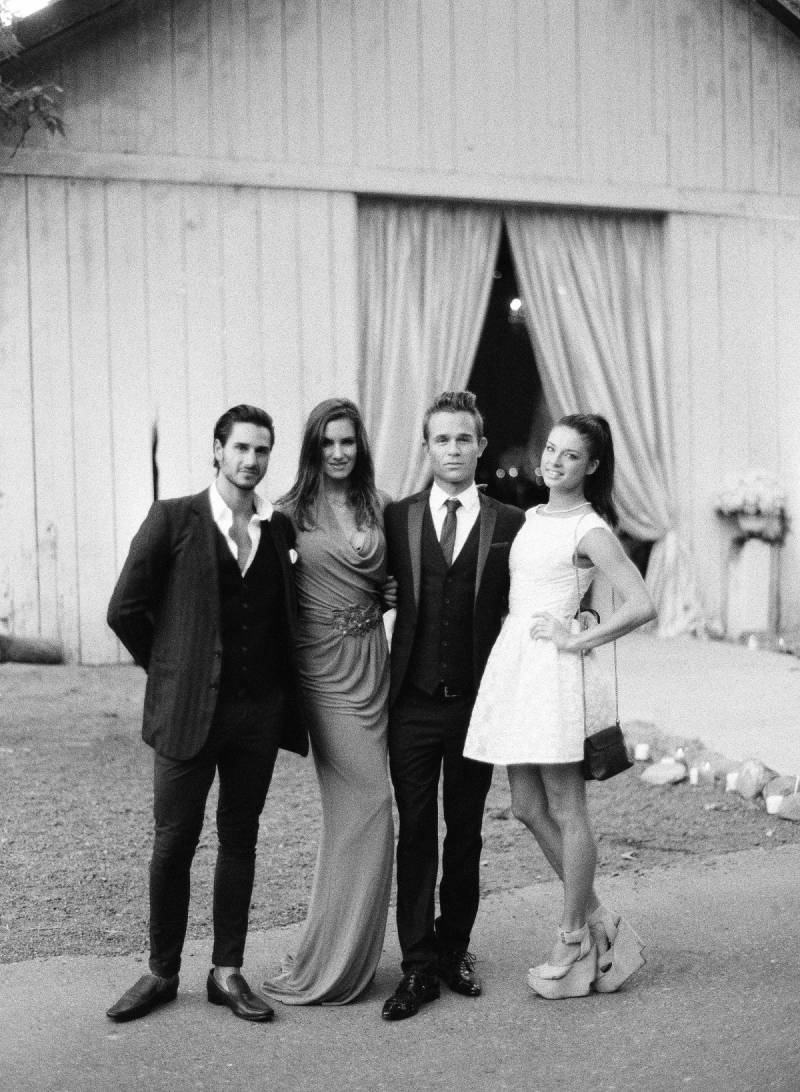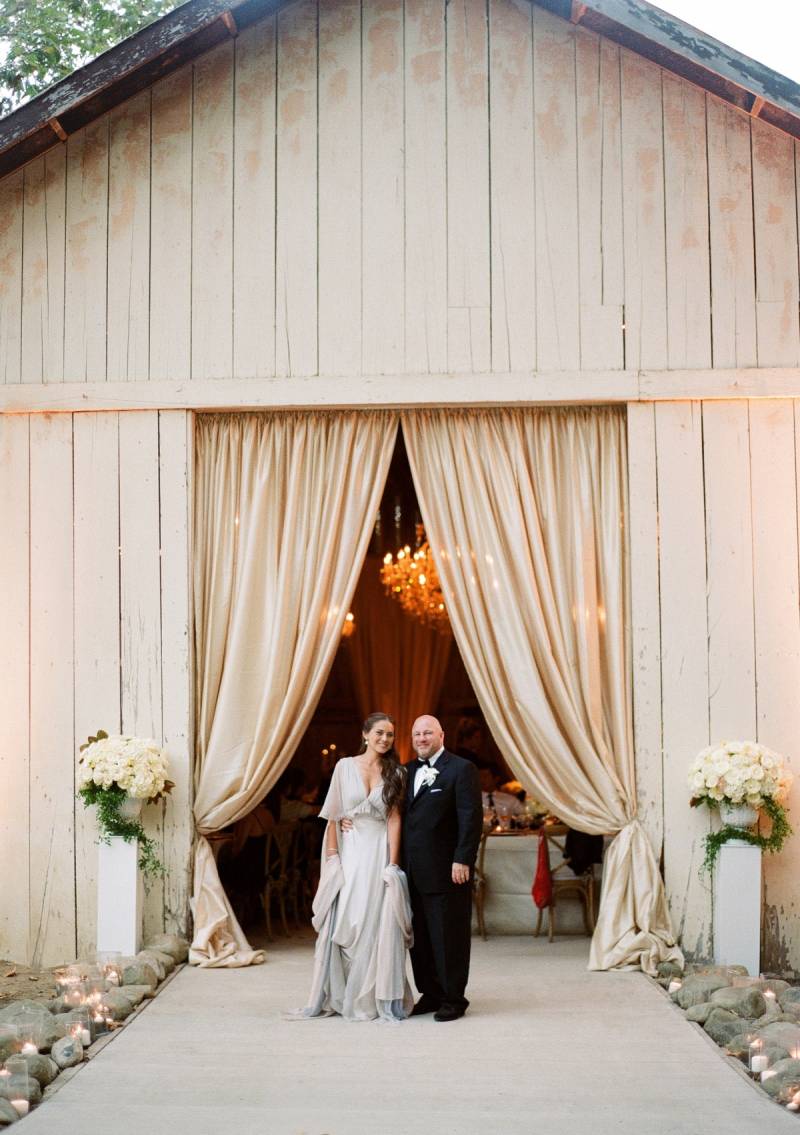 After exchanging loving and personal vows, it was time for cocktails and hors d'oeuvres beachside before guests tucked into the barn for a night of dinner and dancing. The groom's initial hesitation in transforming the raw barn space was put to rest at first reveal. A sophisticated and neutral palette of creams, nudes and blush pink was warmed with metallic accents. Crystal chandeliers added a touch of opulence and ambient lighting. Vintage French cane back chairs were mixed with wood farmhouse chairs by Town & Country Event Rentals to echo the rustic nature of the whitewashed barn. Fine dinner tables featured antique candelabras and silvery urns of ivory hydrangea, garden roses, phlox and stock. Florist Kerstin Olson Horneman added texture to the centerpieces with dusty miller foliage, scabiosa buds and cymbidium orchids. And for dinner, the chefs at Duo Catering presented a spread of beef tenderloin, sea bass and mushroom ravioli using organic, seasonal and local ingredients. "We had total confidence in the quality of the food. It was incredible," Miyo says. Then came live music from NRG Band, dressed in all-white per the bride's request. For a night of unencumbered dancing, the bride changed into a chic Christian Dior dress that her mother found on a shopping trip in Beverly Hills. An abundant dessert table dressed in La Tavola's Brisa blush linen displayed a chocolate and vanilla butter cream cake by Decadence Wedding Cakes. The newlyweds reflect back on their wonderful day, "Everything was carried out flawlessly and we were able to relax and truly enjoy ourselves with our closest friends and family.