On a stretch of the dramatic Pacific Northwest coastline, Jeremiah of Jeremiah & Rachel Photography captured the movement and allure of local Hawaiian wedding gown designer Joelle Perry's romantic Silke dress. The juxtaposition of Jeremiah's moody film exposures with Joelle's feminine design is collaboration magic. We sat down with Joelle to talk about the captivating images and being a designer in Hawaii. Glimpse the fruits of this beautiful wedding-world collaboration and see Joelle's thoughts on island-girls and wedding dress design below.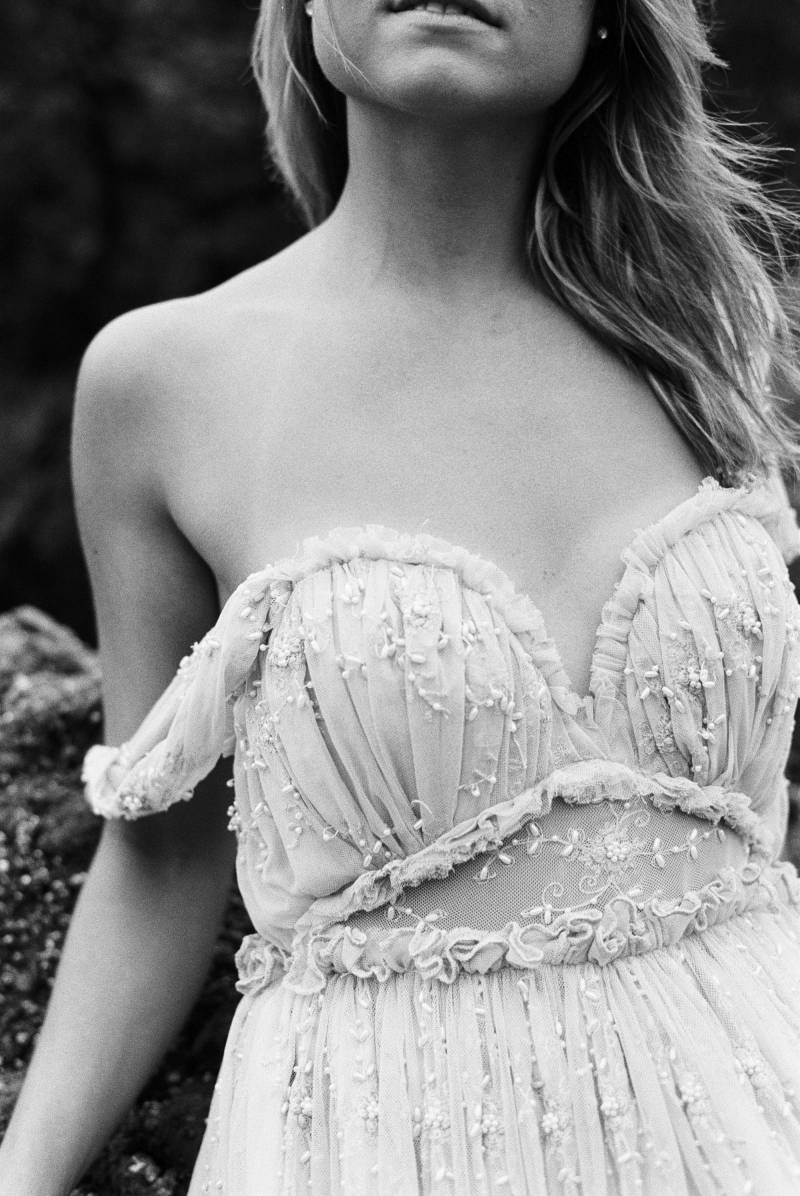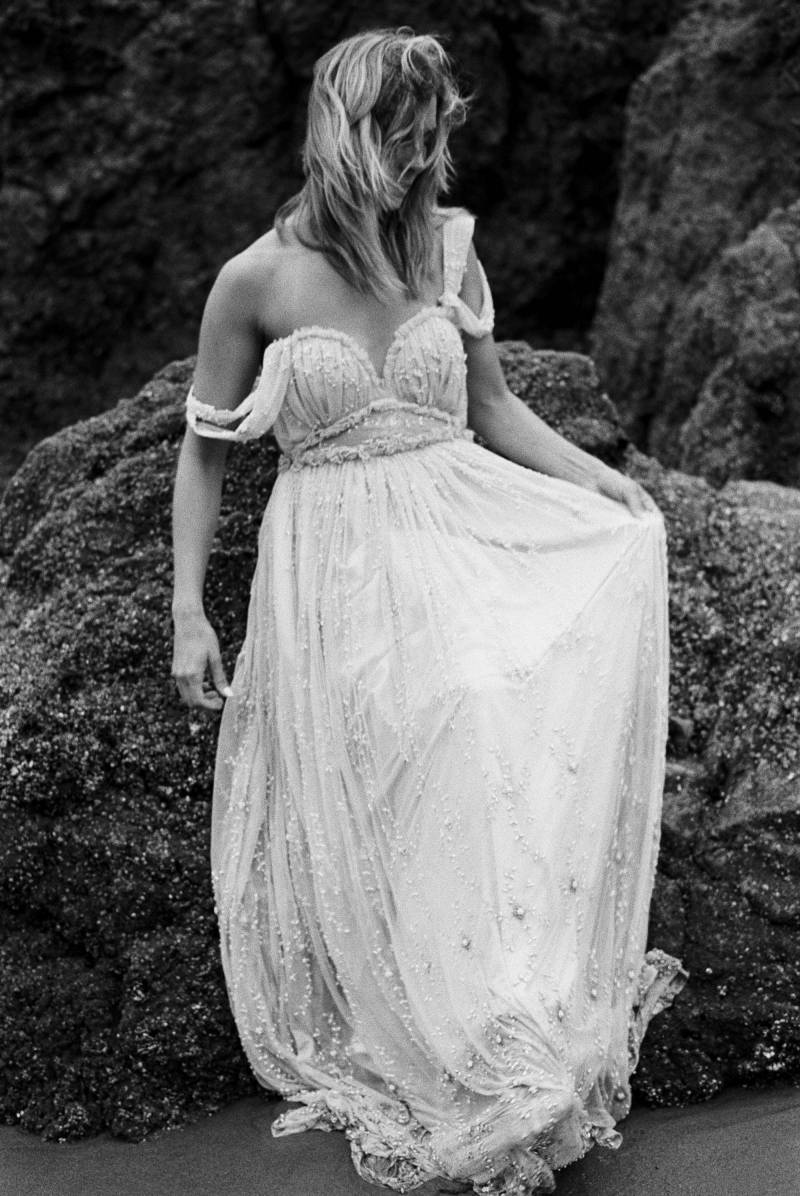 In an island chain saturated and often defined by its traditions, Joelle Perry pulls inspiration from a burgeoning design community and the rejection of tradition. "Why do things that way they've always been? Just for tradition's sake? I believe in making up your own traditions. Do things that have significance to you."

The wedding industry especially relies on "traditional" rituals and an age-old recipe. It's rare (but exciting) to see brides and designers departing from the long white dress. "I've done gold dresses, pantsuits and a lot of unconventional styles that usually aren't acceptable as a "wedding" gown," Joelle says. It all started when the designer started to plan her own wedding on her home island of Maui, Hawaii. Perry took off on the age-old search for the perfect dress. The market was a flood of white in what seemed like cookie-cutter designs. Strapless, long, silk. Strapless, long, lace. And so on. "All I found was disappointment; the same old traditional wedding dresses and nothing that matched my style or aesthetic." Planning from the Pacific, a custom dress in the tens of thousands and fittings upon fittings across the ocean hardly appealed to the designer. She decided to take matters, literally, into her own hands.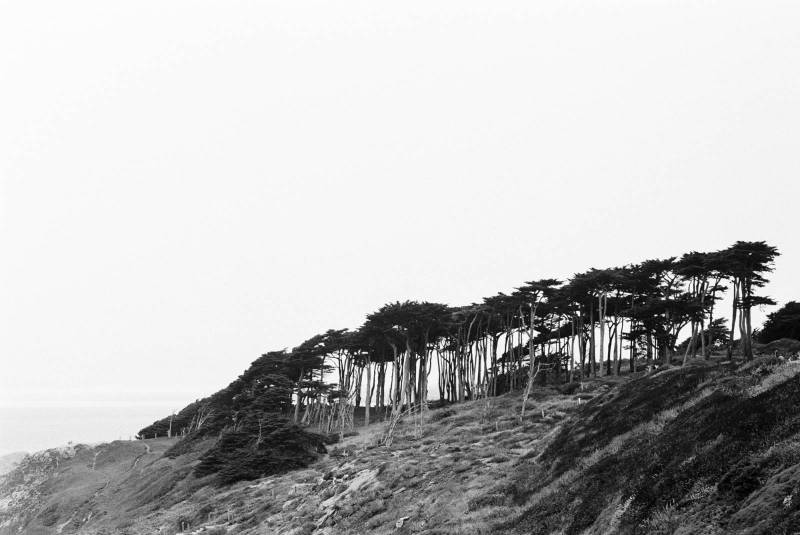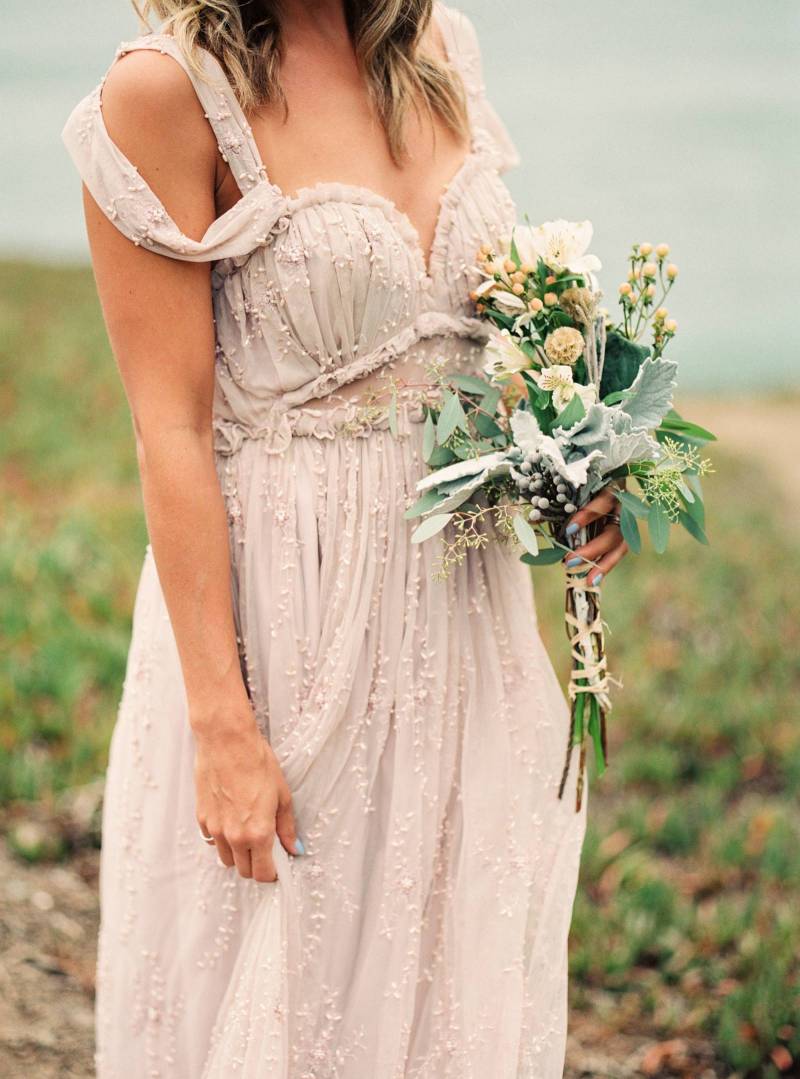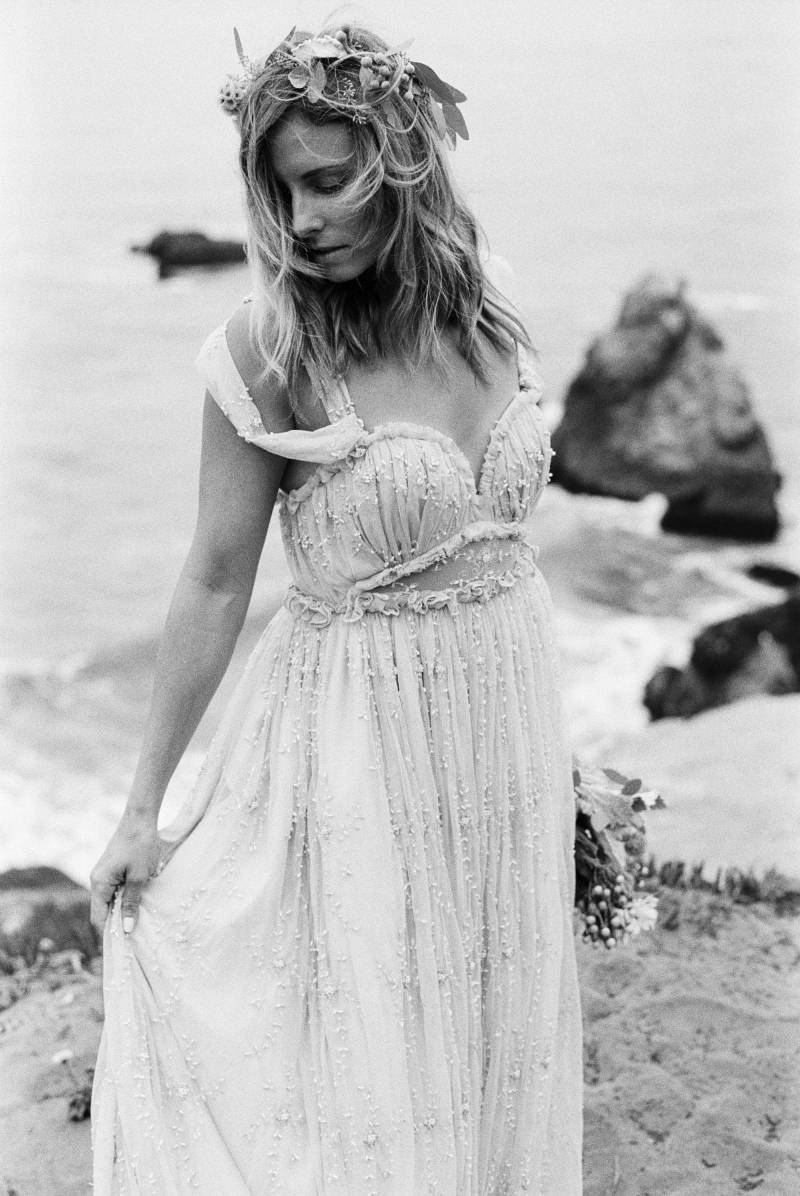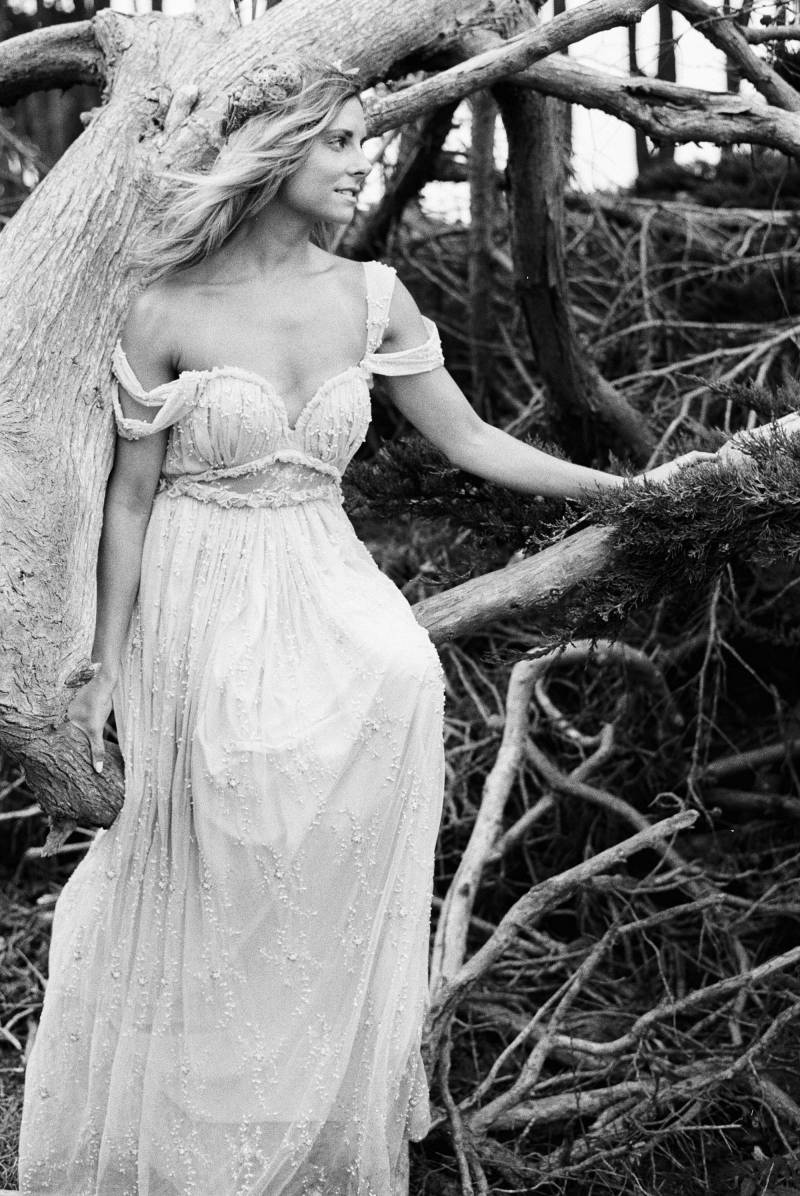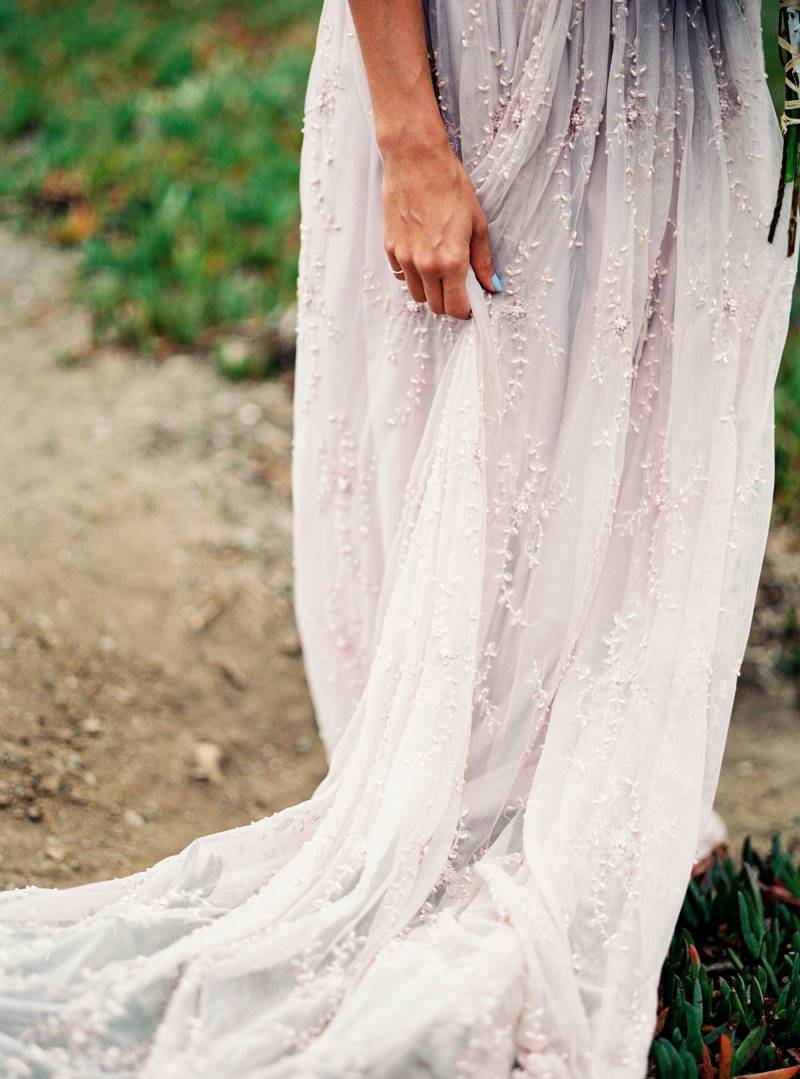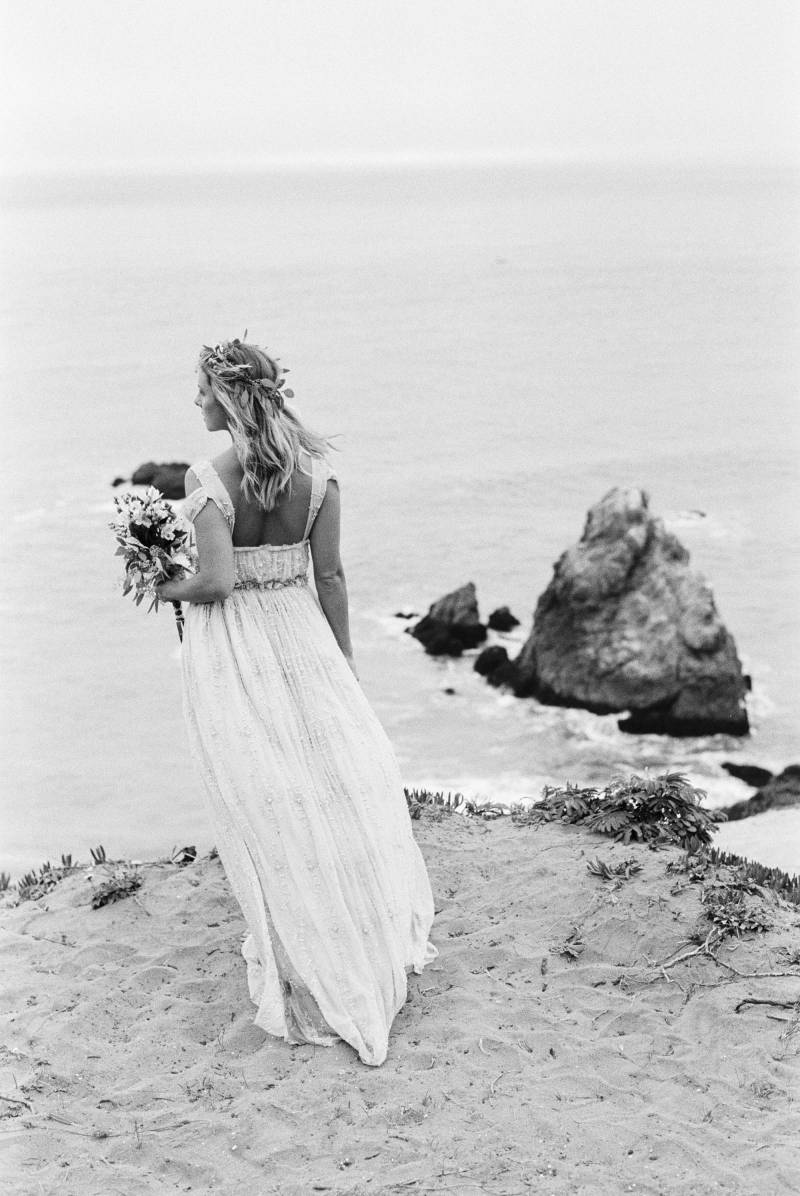 Joelle decided to design, sew, and perfect the dress of her dreams. It was a ethereal, light pink with expertly crafted layers and a strand of hand-sewn roses to drape over a single shoulder. Throughout the process, Joelle thought often of the other brides in the Pacific who must have shared her frustration and the desire for something unique. "That's why I started," she says. "I wanted to be that other option for them."
Now Joelle creates custom gowns with incredible details and designs full of life and personality. I asked Perry if she finds the remote location and newborn fashion community of Hawaii a challenging design environment. She smiled. "Hawaii is the prefect place for me to design. I get to utilize these girls here who have such unique wedding ideals and want dresses that are different and full of life. That said, my Hawaiian brides are the perfect muse for the rest of the world. I really think people are starting to notice our style and take interest. Its exciting to see. Hawaii is definitely my muse."