The bride, an event planner herself, let editor Robyn Iaea take the lead on the wedding design. Anise's desire for rustic chic was prevalent in the myriad details of the event. Robyn composed a storyboard, complete with photography, swatches and interior design elements based on the bride's distinctive sensibilities. The end result would combine the organic shapes of driftwood—thousands of pieces in fact—and the couple's love of all things modern and rustic. A natural color palette in shades of white with accents of dusty purple would be carried out in flowers, linens and fresh lavender. The images by the very talented Rebecca and Jonathan Adkisson of Tamiz Photography attest to the fact that it was a stellar event.
Anise and Dane held a special affinity for the island of Maui. A scouting trip revealed the Haiku Mill, a hidden enclave above Maui's North shore in the hills of Haiku. The European ambience of the old mill was precisely the unique setting they desired. "The mill is like no other place in the world, so it seemed perfect for our wedding," says Anise. From the antique French columns to the sunny Cane House and glorious gardens, the Haiku Sugar Mill fulfilled their wishes as a dream venue.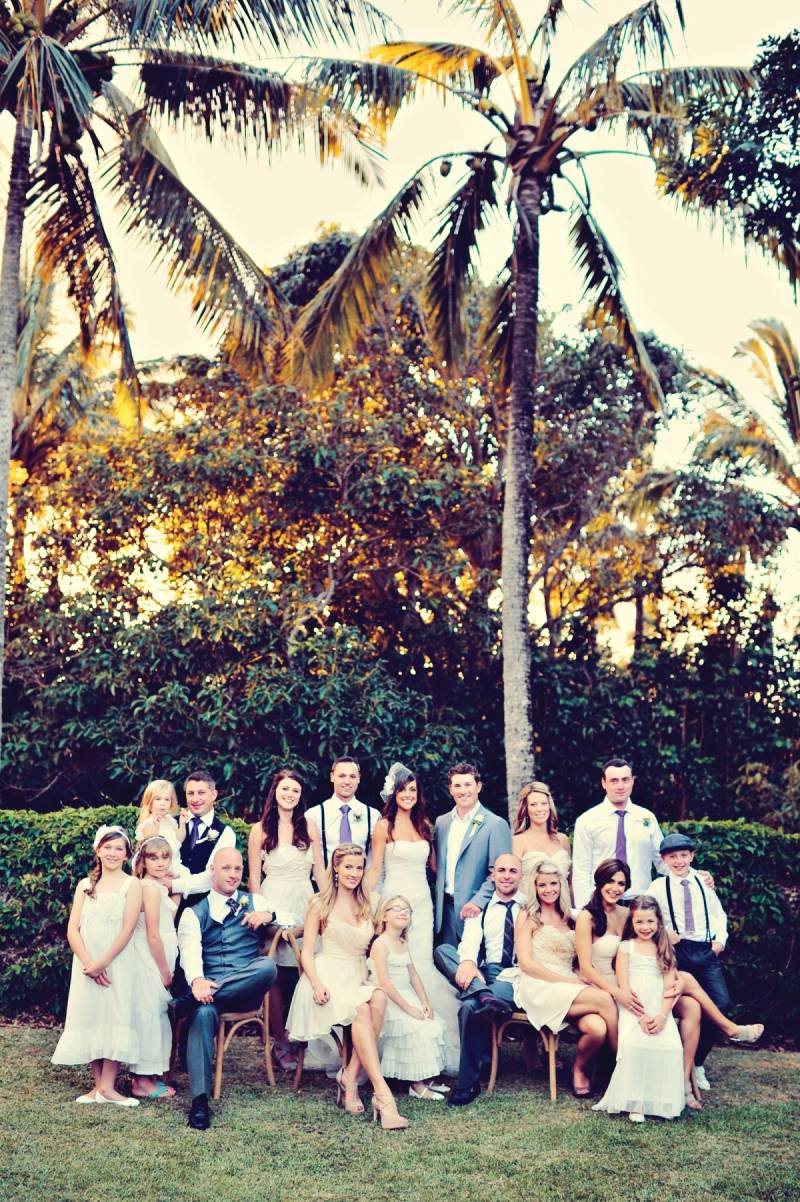 As for the fashion, A gorgeous bevy of bridesmaids wore ivory couture dresses created by Lindee Daniel—a first for the Los Angeles designer, who previously had focused solely on her bridal collections. When Anise's original bridesmaid dresses arrived in complete disrepair from another company, Robyn suggested Lindee. "As one of my favorite designers, I had full confidence that Lindee could create something unique that Anise would love."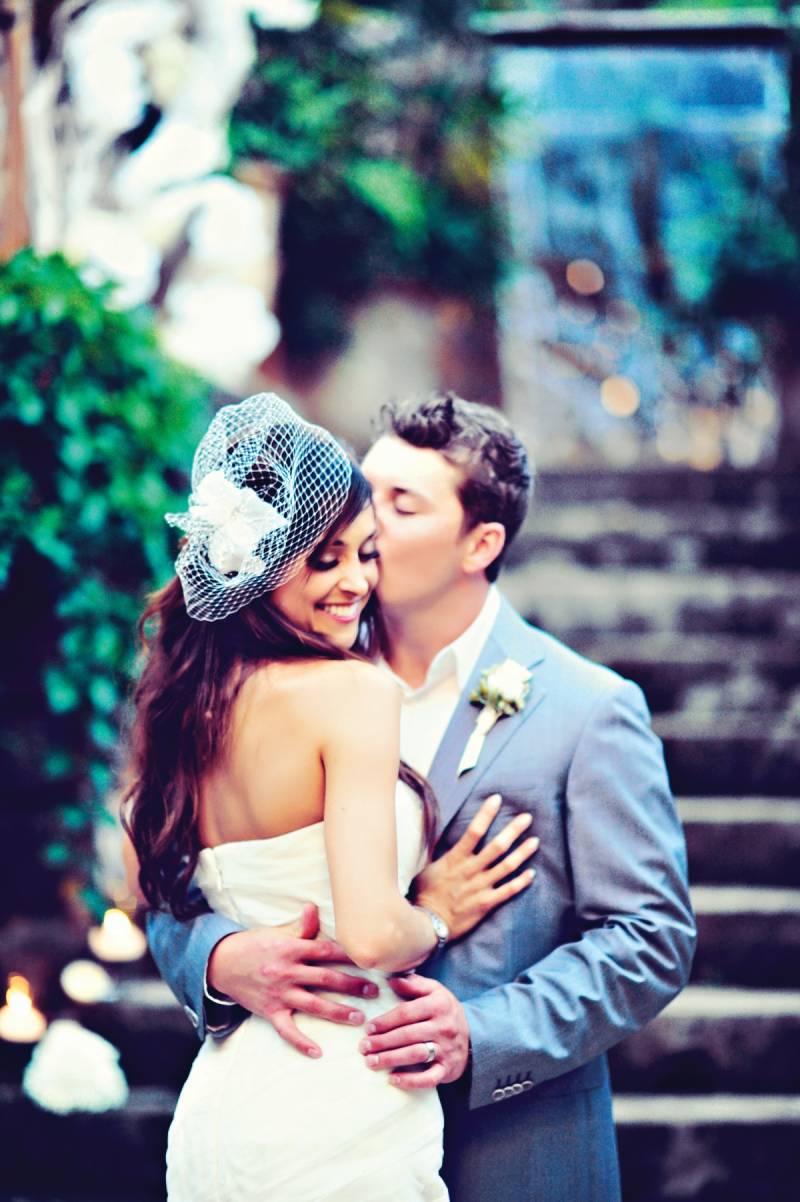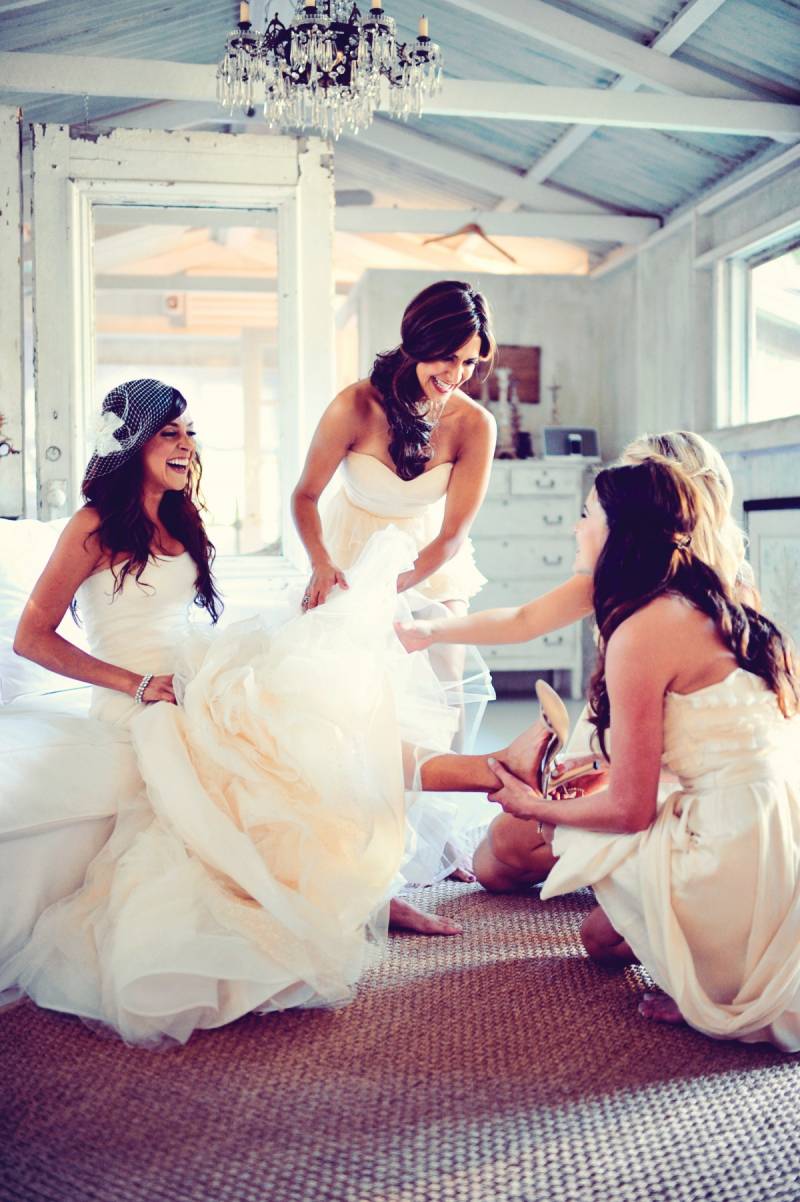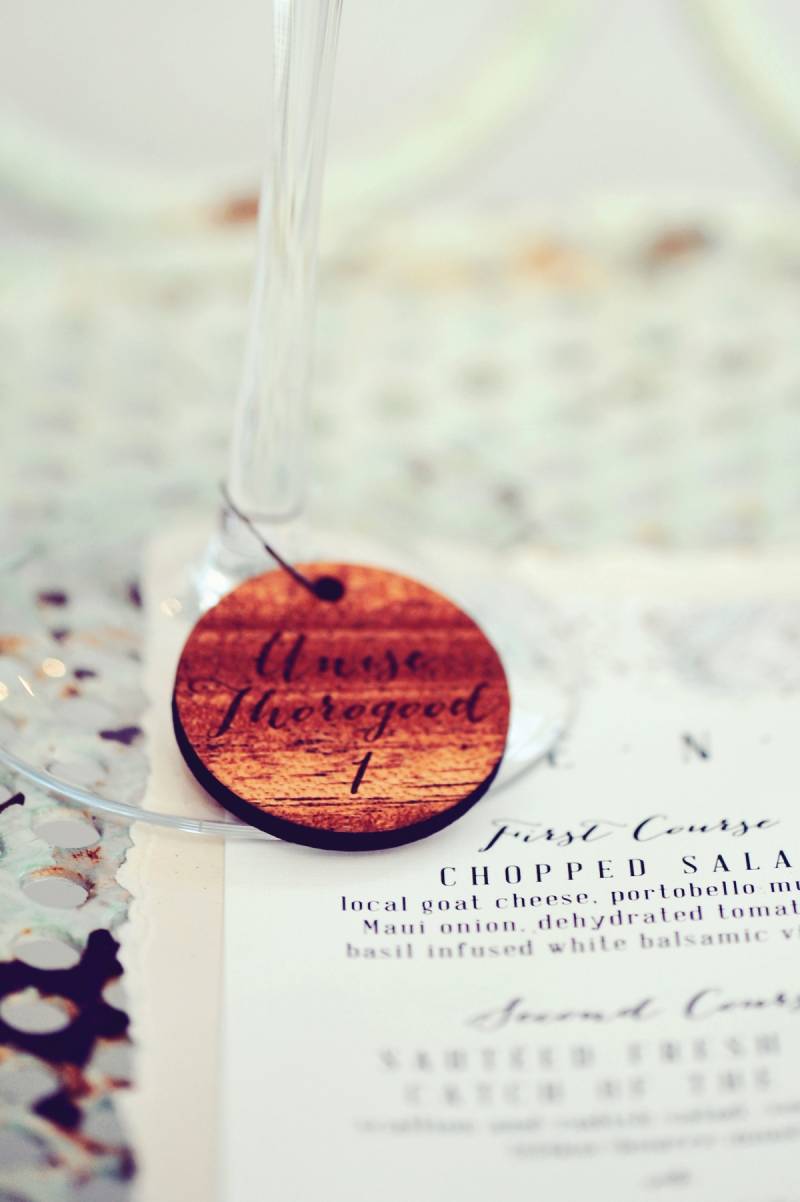 The bride designed coordinating wooden drink charms, her creative answer to a less traditional escort card. So much pretty paper inspiration!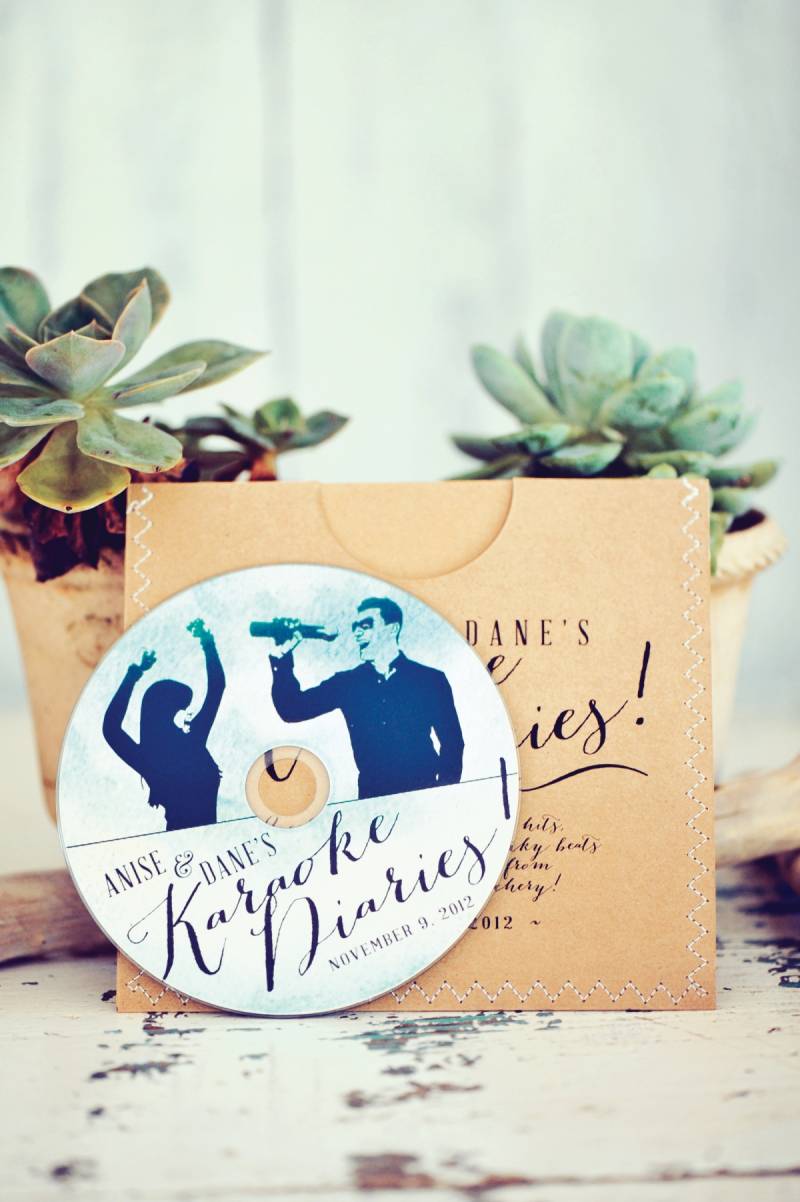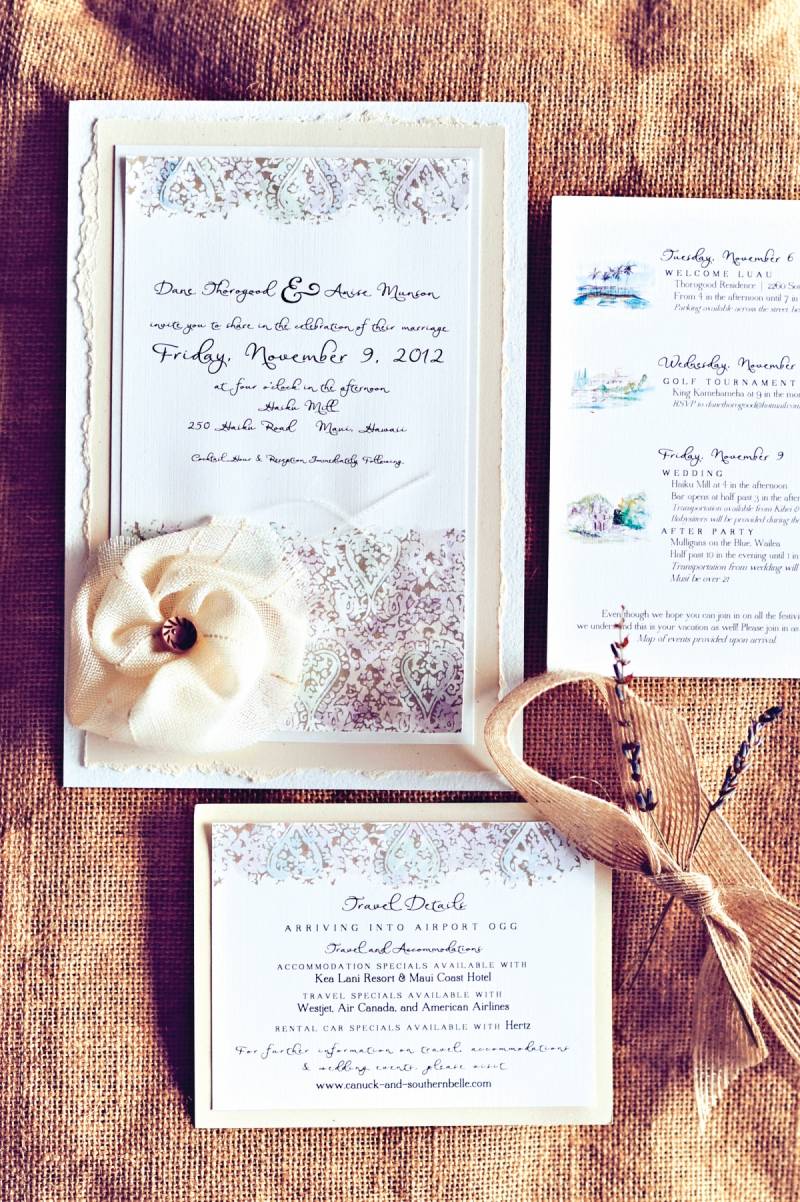 Anise commissioned Momental Designs to create handmade watercolored stationery including programs, menus, invitations and "ad-lib" cards. A Jenga guest book was a nod to the couple's playful nature, and even the children were entertained with a special performance by magician Clark Tuitele and their very own tent complete with special gifts and gold fish centerpieces. Engraved wood veneer signs marked each of the tables including a sumptuous wine and cheese pairing table.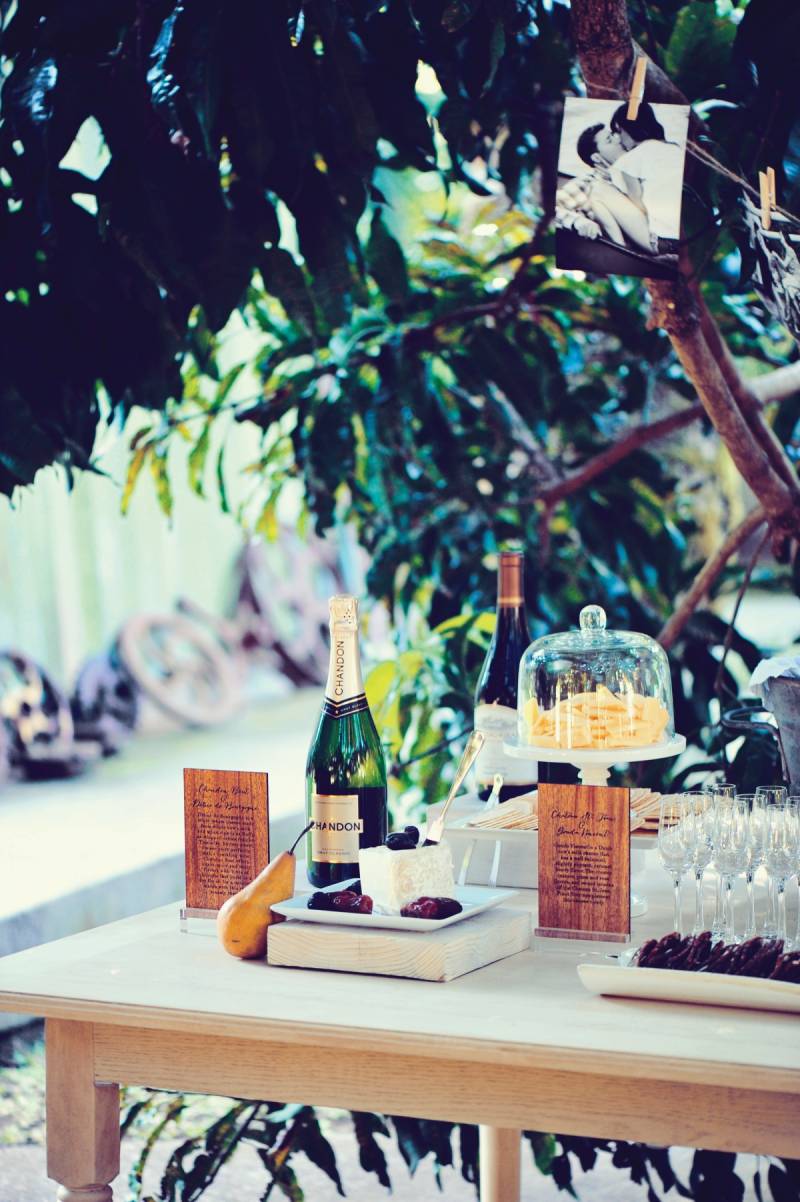 Guests dined on fresh island fish, beef tenderloin and handcut pasta prepared by Maui Executive Catering. A mesmerizing array of spirits was served throughout the evening by boutique bar service Garnish Events. Party-goers toasted with signature cocktails and Dom Perignon and finished the evening with Kahlua coffee and French macarons.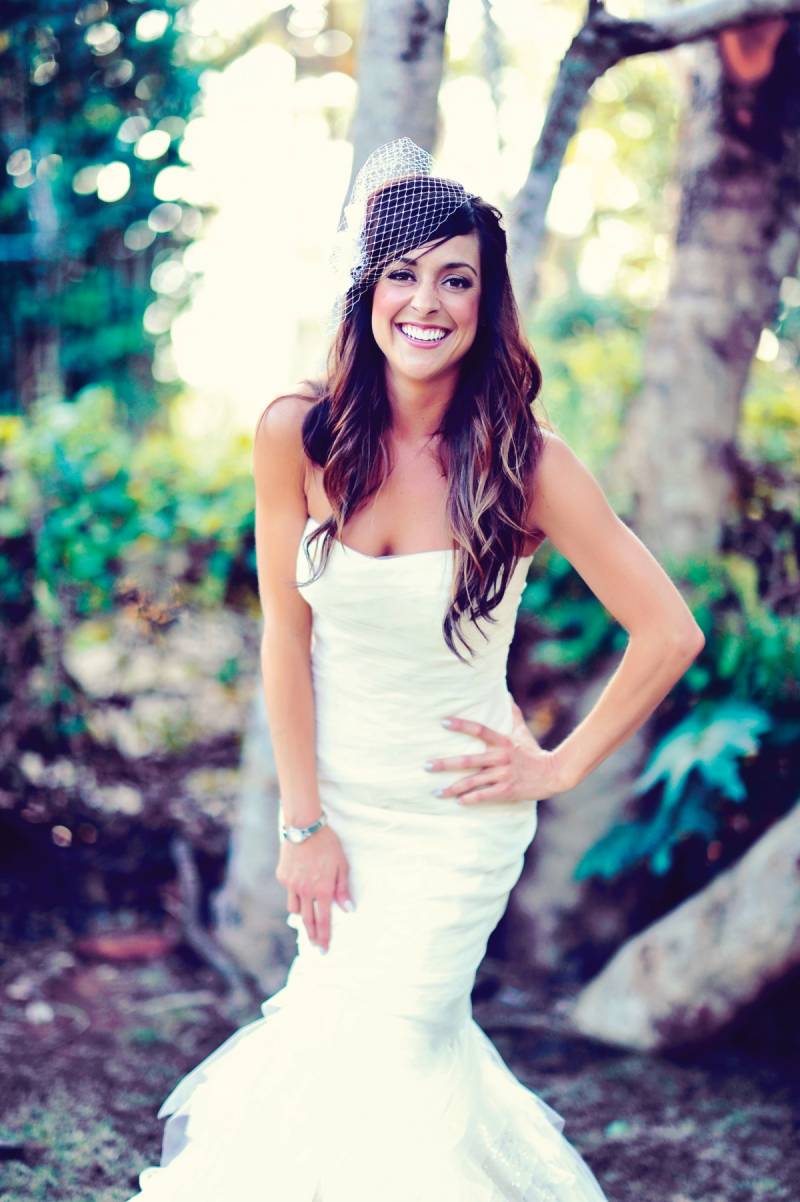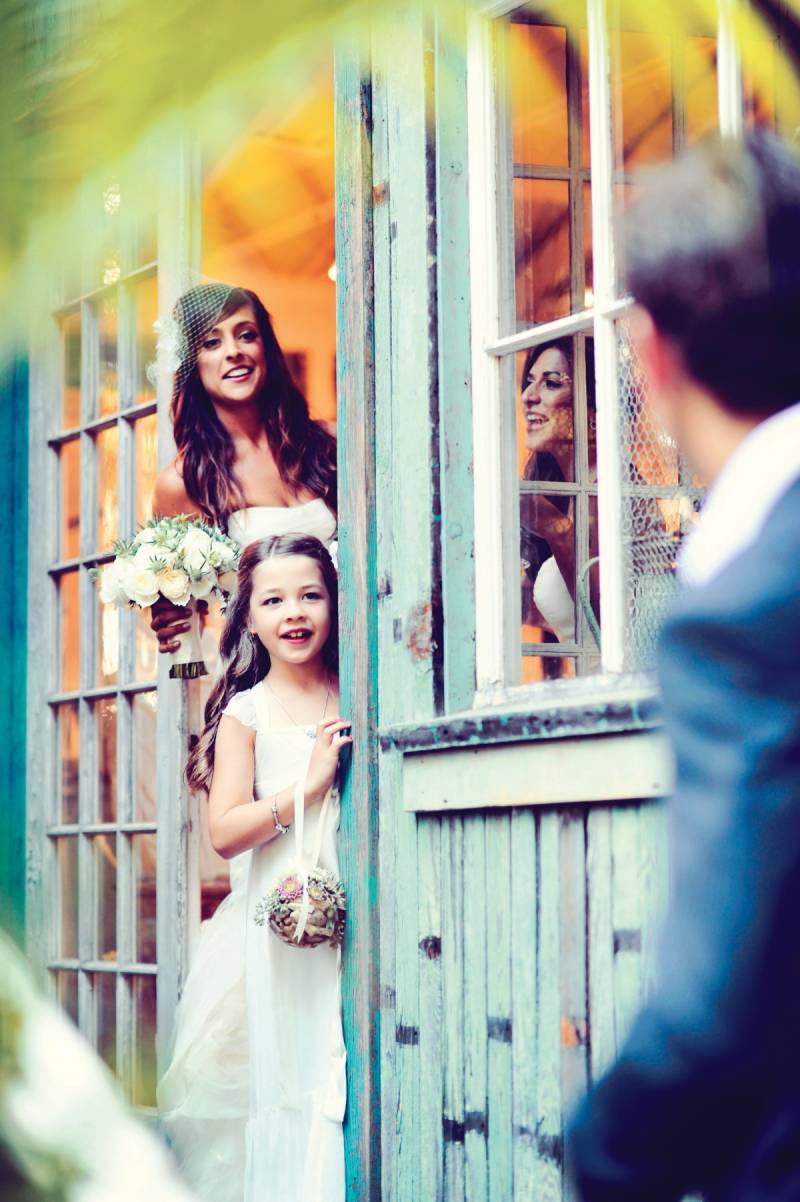 Flower girls carried pomanders of driftwood and blossoms.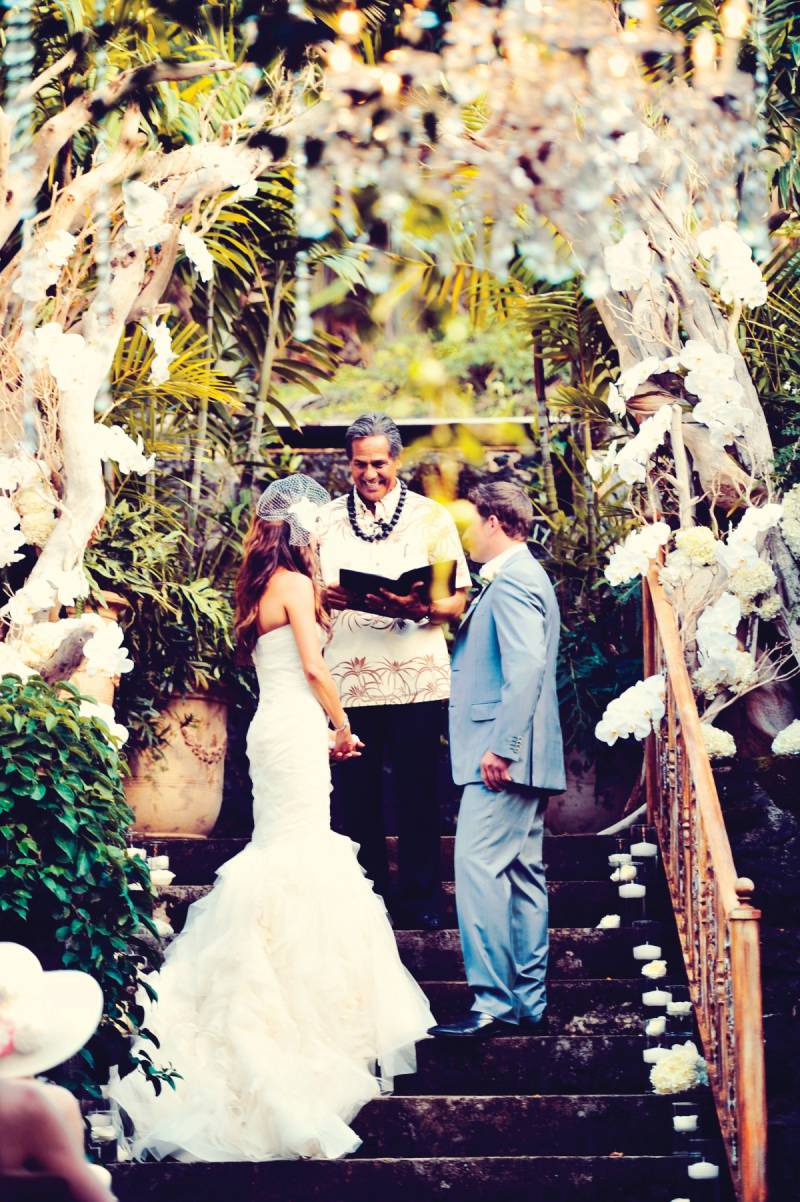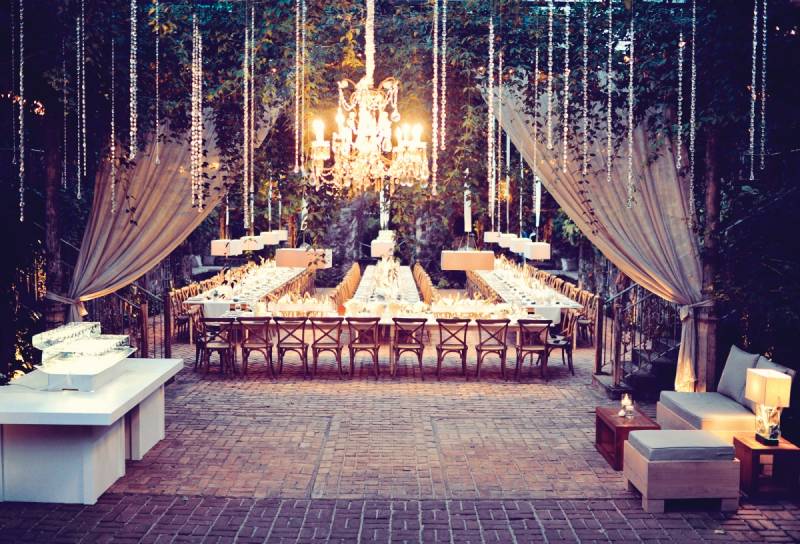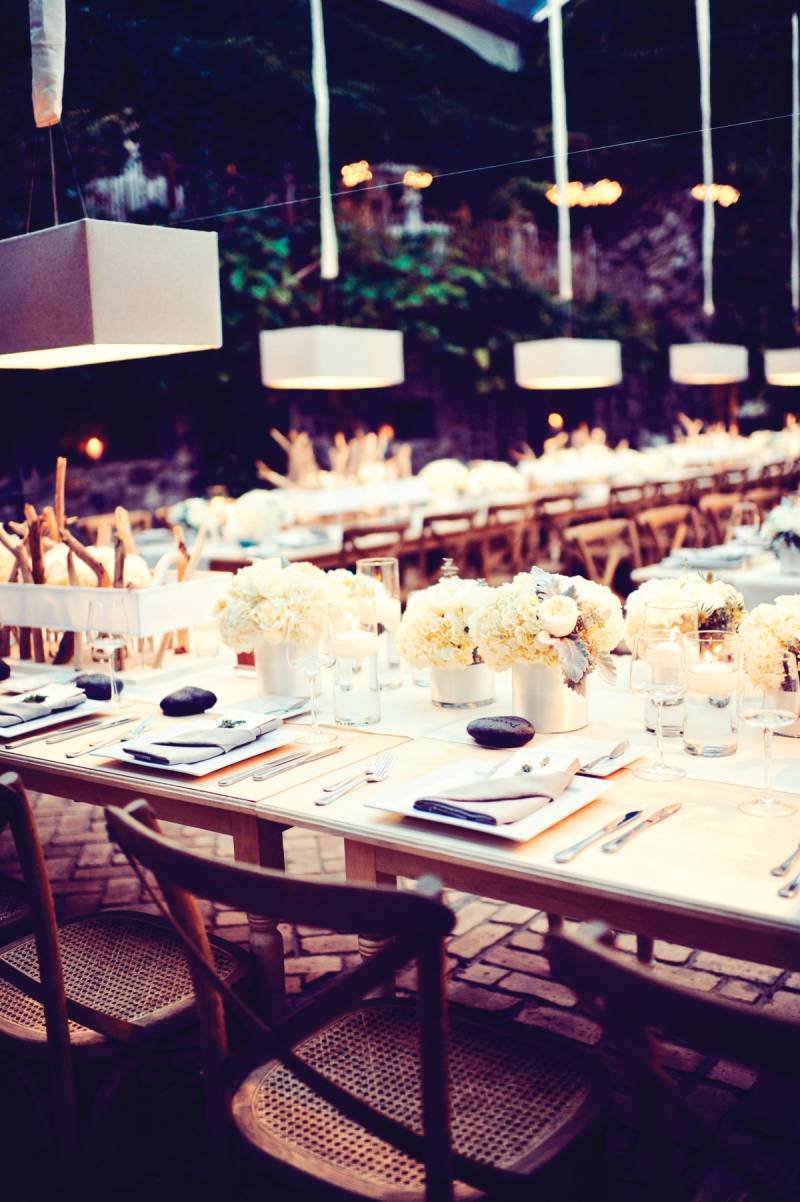 French farm tables by Signature Event Rentals were graced with sleek driftwood sculptures lit with over one hundred candles and juxstaposed by lush arrangements of white hydrangea and garden roses. Yvonne Chapman of Yvonne Designs created the centerpieces to mirror the rectangular chandeliers and soften the modern lines of the driftwood sculptures. The look was spectacular. Anise says, "The wedding design exceeded our expectations in every way—it was absolutely beautiful!"