Today we are sharing a beautiful styled shoot from the Big Island of Hawaii at Anna Ranch. Psalm of Love Looks Like Photography shares her time between Hawaii and Seattle photographing weddings. Her love of light is evident in this rustic tropical styled shoot. Together with Naupaka Events and Ainahua Florals, a uniquely beautiful fall ambiance was created. We love the mix of a bright white backdrop sprinkled with hearty dried flora such as king protea, palm leaves, and even hollowed gourds.
Photographer Psalm Oines walked us through her creative process and inspiration for this styled shoot.
"Anna Ranch is a national historic site nestled in the cool hills of upcountry Waimea on the Big Island of Hawaii. It has been in the same family for five generations and is still a working ranch today. It shares the story of the remarkable Ann Lindsey Perry-Fiske, who was known as 'The First Lady of Ranching' in Hawaii. The well manicured gardens and historic buildings create an elegant old Hawaii backdrop for wedding events."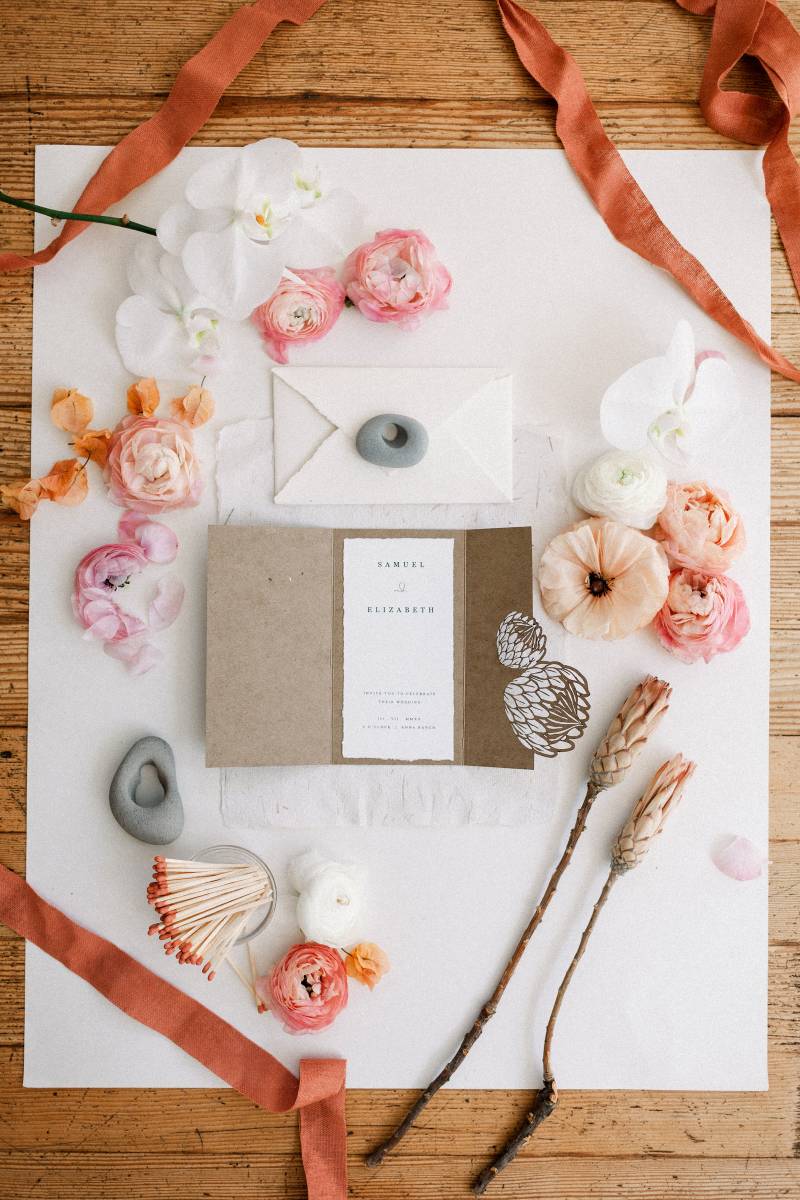 "Our team of all-local wedding vendors came together to create this fall wedding shoot, which was inspired by the pursuit of conscientious beauty and the blending of natural elements. The beautiful invites and cake and table signage were made by KG Designs, and the delicious cake came from Mamane Bakery. Beautiful neutral bridesmaid dresses were provided by local Coco + Lita Boutique."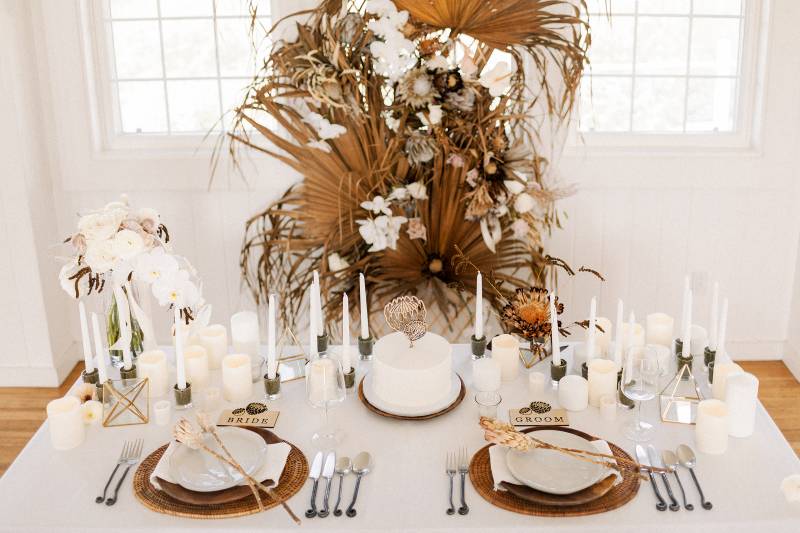 "Floral designer Ainahua Florals created gorgeous floral masterpieces which walked the line between wild and whimsical. Bridal bouquets mixed with rustic colors and champagne hues. It was a bohemian lover's dream."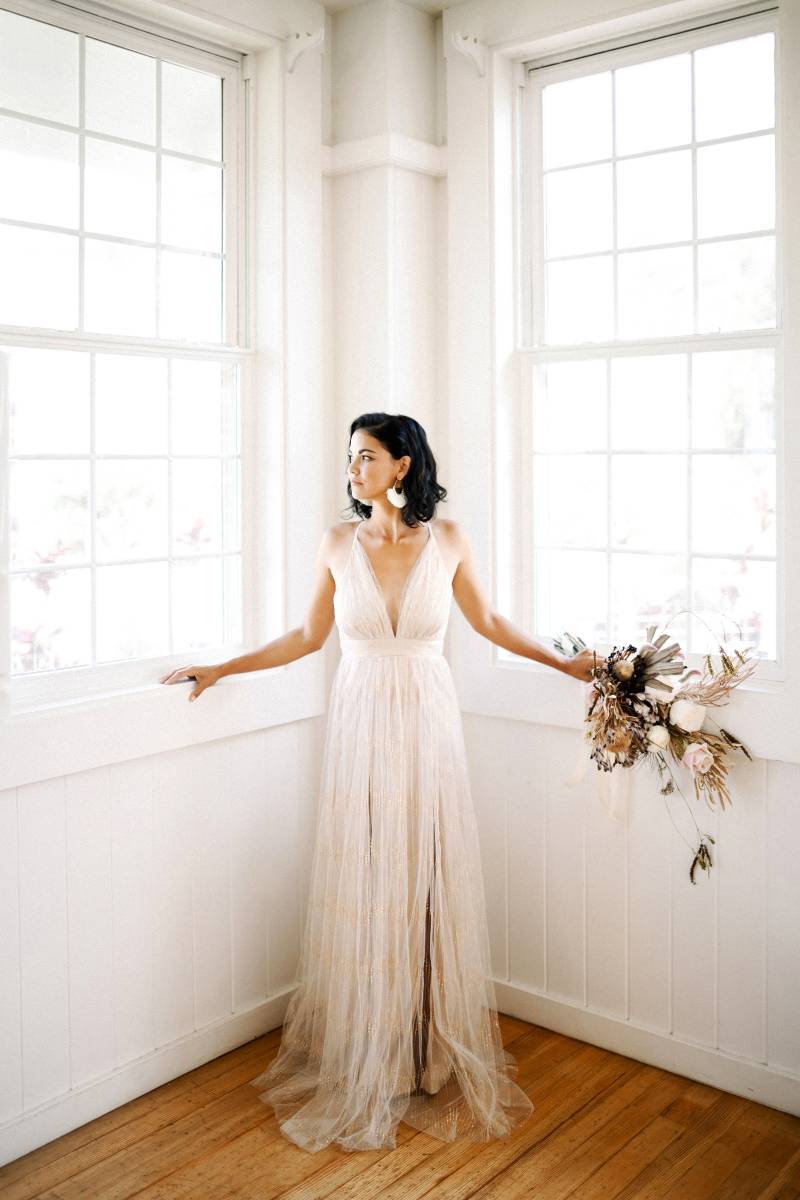 "We were thrilled to get a chance to work with custom clothing designer Autumn Tyler of Kepola Design House. We love her communication of slow clothing as a philosophy - a way of thinking about and choosing the things you wear with intention and purpose. Autumn is a soft spoken, beautifully grounded designer who has built a sustainable approach into her business and life. She has made it a priority to know where her products are sourced, and to create clothing that is long lasting and environmentally conscientious. Her pieces are stunning, timeless, and eco-friendly."