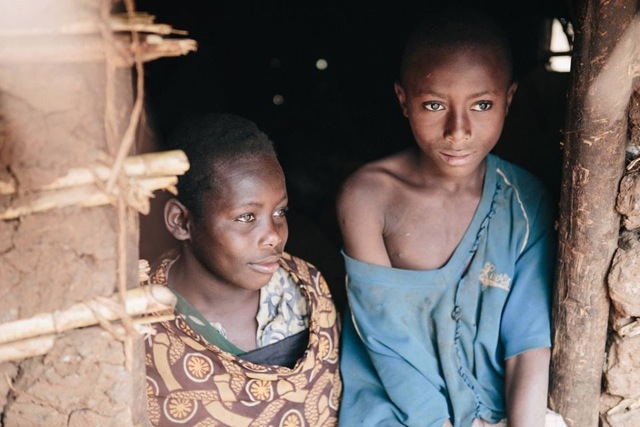 As couture wedding salon Magnolia White steps into the international bridal market, the brand is establishing itself as both a global player and contributor. Magnolia White's Executive Branding Director, Robyn I'aea of Pacific Weddings magazine, worked with Creative Director Mayu to bring the vision to life and to introduce the brand to the endeavor of Los Angeles wedding gown designer Lindee Daniel. With a vision for international goodwill, Magnolia White has focused its efforts in supporting Lindee Daniel's sustainability project: Village Art Bridal in Uganda. The Village Art Bridal endeavor is two-fold: to grow a successful bridal boutique to provide sought-after wedding gowns and accessories to brides of the area, and to provide support to local orphanage Bringing Hope to the Family through the sustainability of the business venture.
Not only will the Uganda bridal boutique contribute to the local economy and provide much neededwedding gowns and accessories to the area, but the venture is aimed to support the Bringing Hope to the Family orphanage through food, clothing, education, and medicine. Takami Bridal's Magnolia White brand has contributed a large portion of the boutique's opening inventory, including over twenty-five wedding gowns, multiple bridal accessories, and more.
The concept of refashioning dresses for repeated use suits Lindee Daniel, who specializes in creating eco-friendly wedding dresses using sustainably produced fabrics and materials. "I do everything in my own life to live as eco-conscious as possible," said Daniel, "so when I started my own company I knew I had to incorporate the same values." Sustainability is an important component of her brand, and this project an opportunity to "give a second life to wedding gowns and apparel" she said.
Lindee Daniel is no stranger to the challenges of operating a small business. It has been a never ending learning process for Daniel, who hopes to transition her business knowledge and resources to make the project a success. "I have poured my heart and soul into building my business, but I feel as though it would be nothing if it's not giving back," she said. Daniel said she views the project as fusing the components of her business' motto: art, sustainability, and philanthropy.
To learn more or to become involved in Lindee Daniel's humanitarian effort, visit Everyday Hero. For Magnolia White press inquiries, please contact [email protected].