San Francisco designer Natasha Lisitsa is known for her spectacular floral installations and imaginative compostions. We were fortunate enough to meet her at an inspirational San Francisco workshop, where we experienced her penchant for the unexpected firsthand. Natasha repurposes materials such as caning—you know, the stuff they weave together to refurbish chair seats—in her magnificent floral works of art. Scroll down to see more fun materials and flowers she and her students (including myself, an editor and NOT a floral designer:) created over the three day workshop. I left feeling like just maybe there is a florist hiding in my psyche, however deep that may be.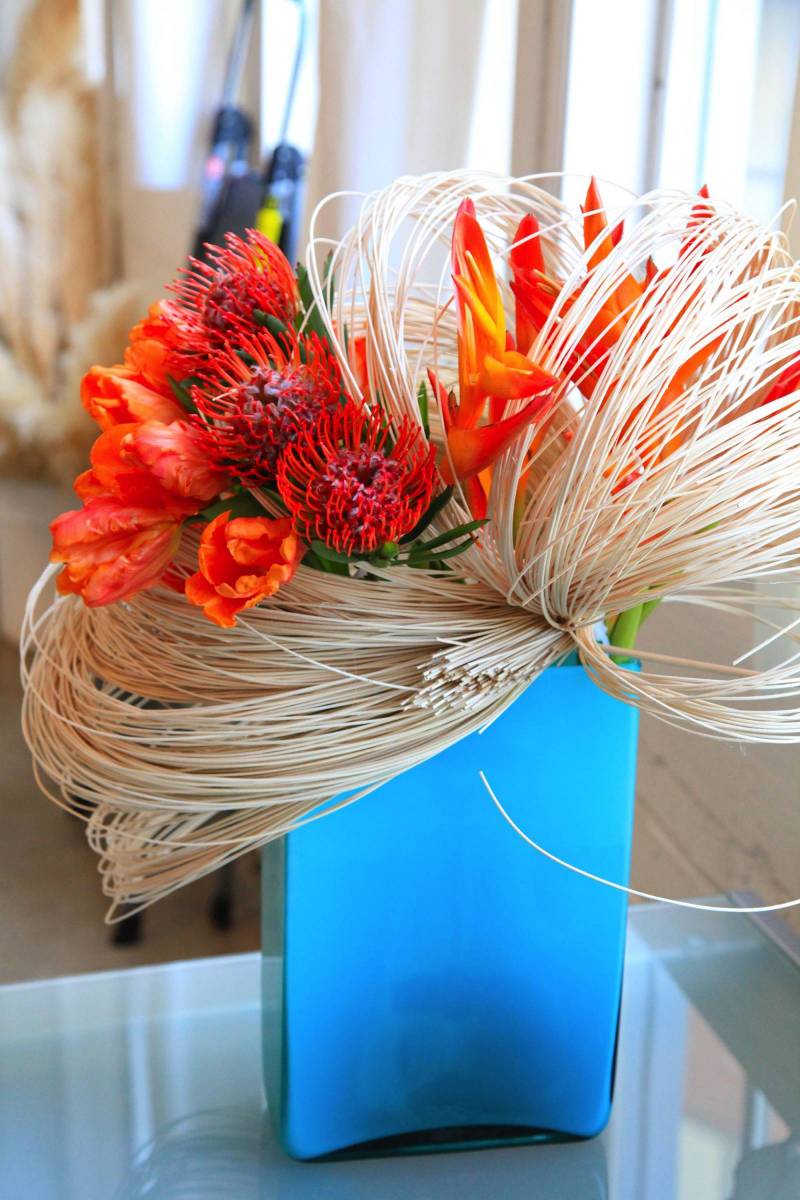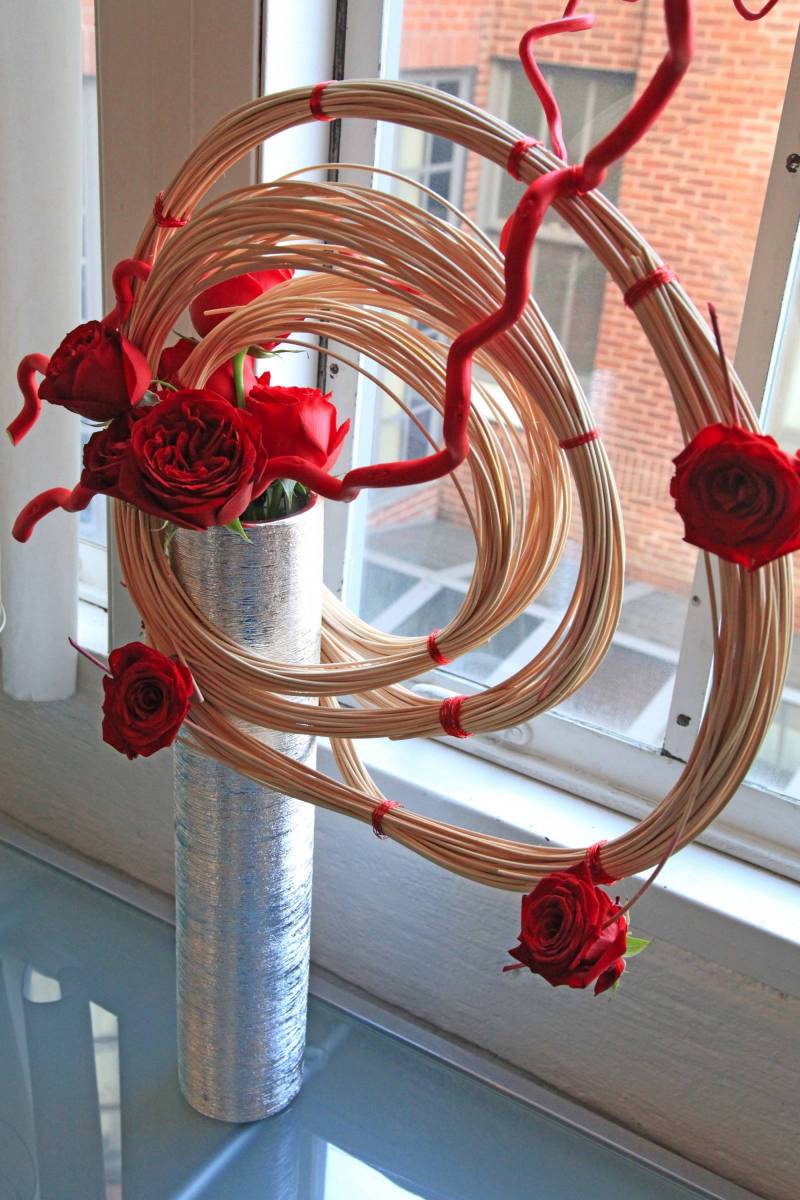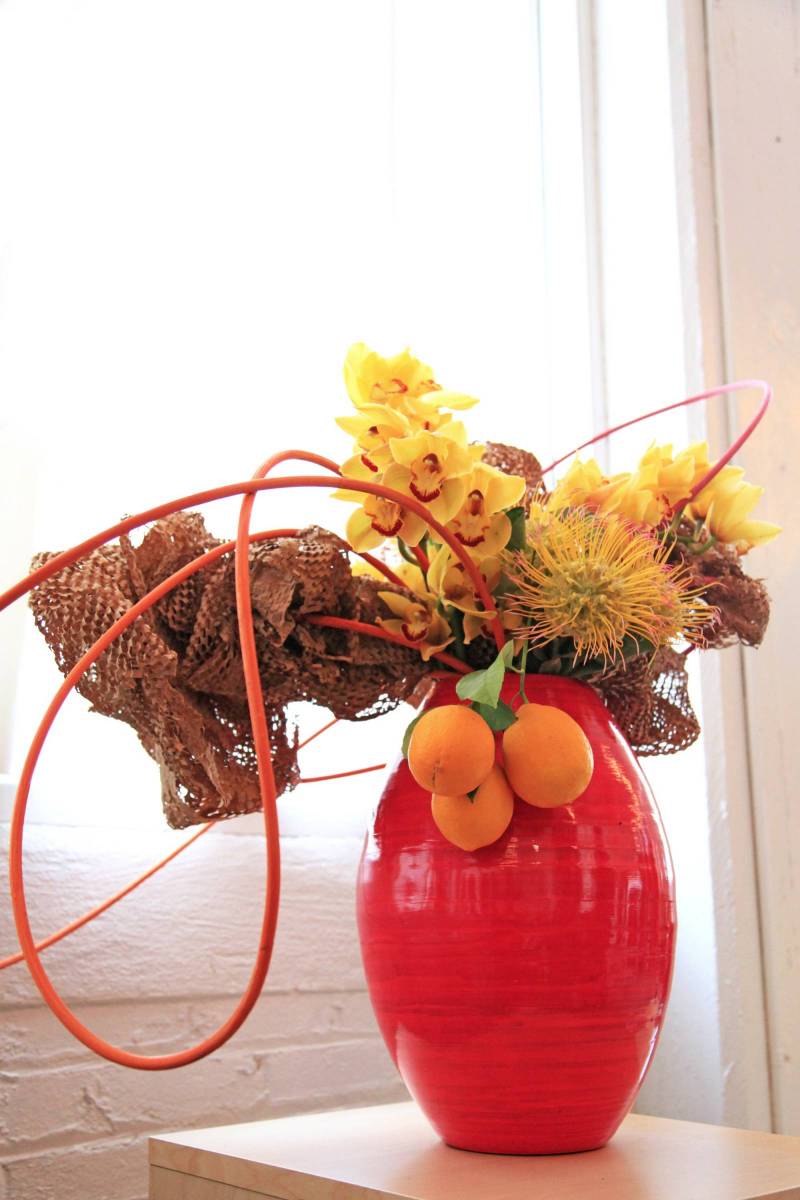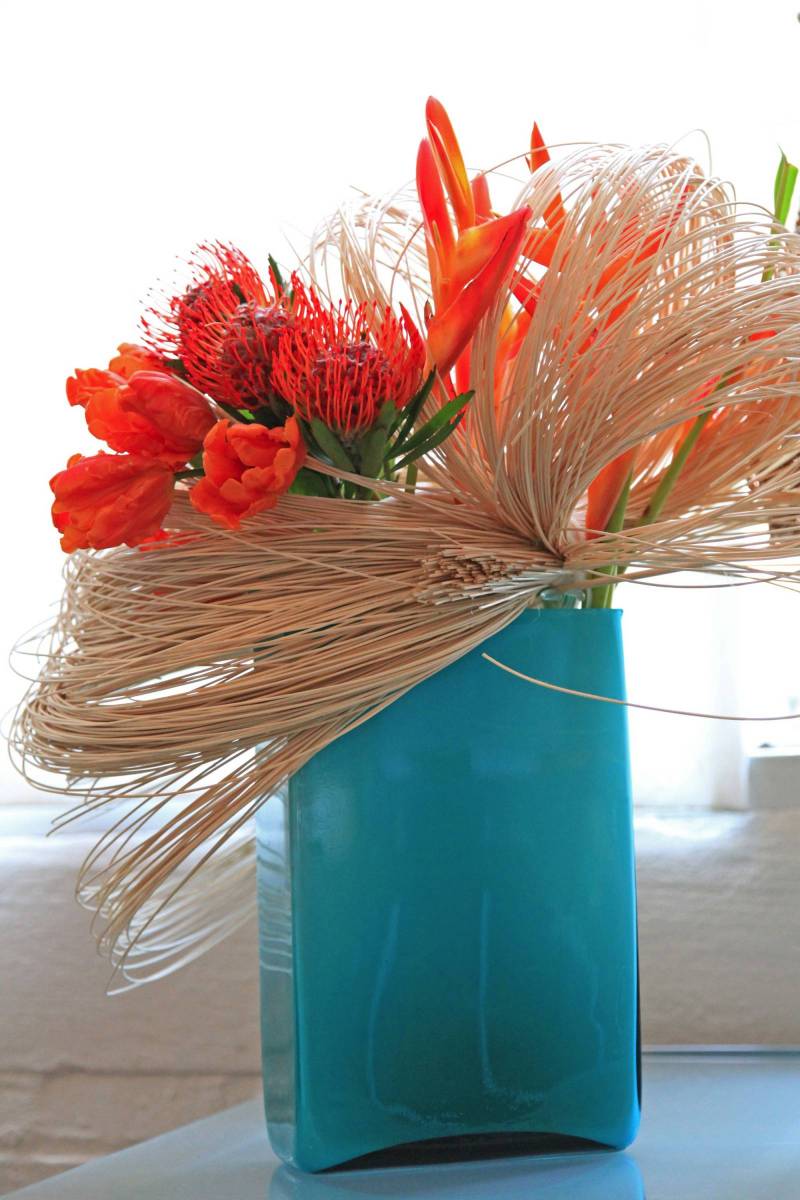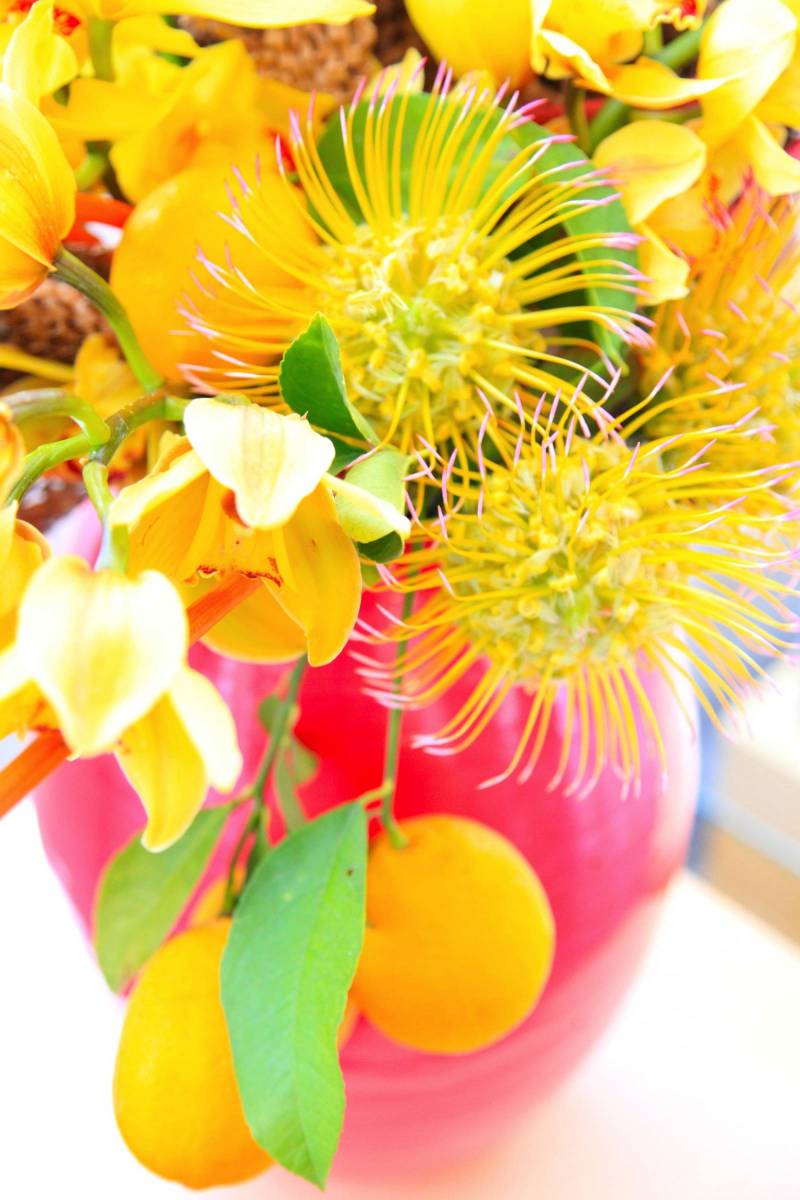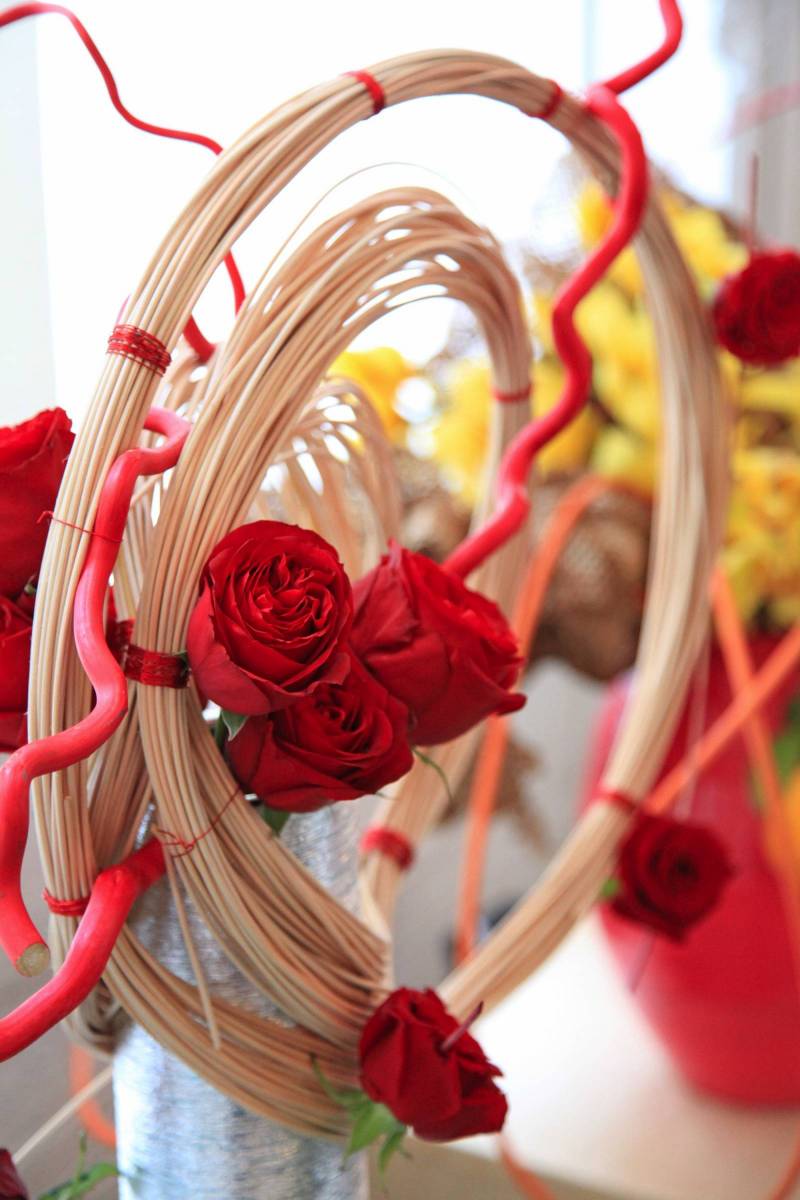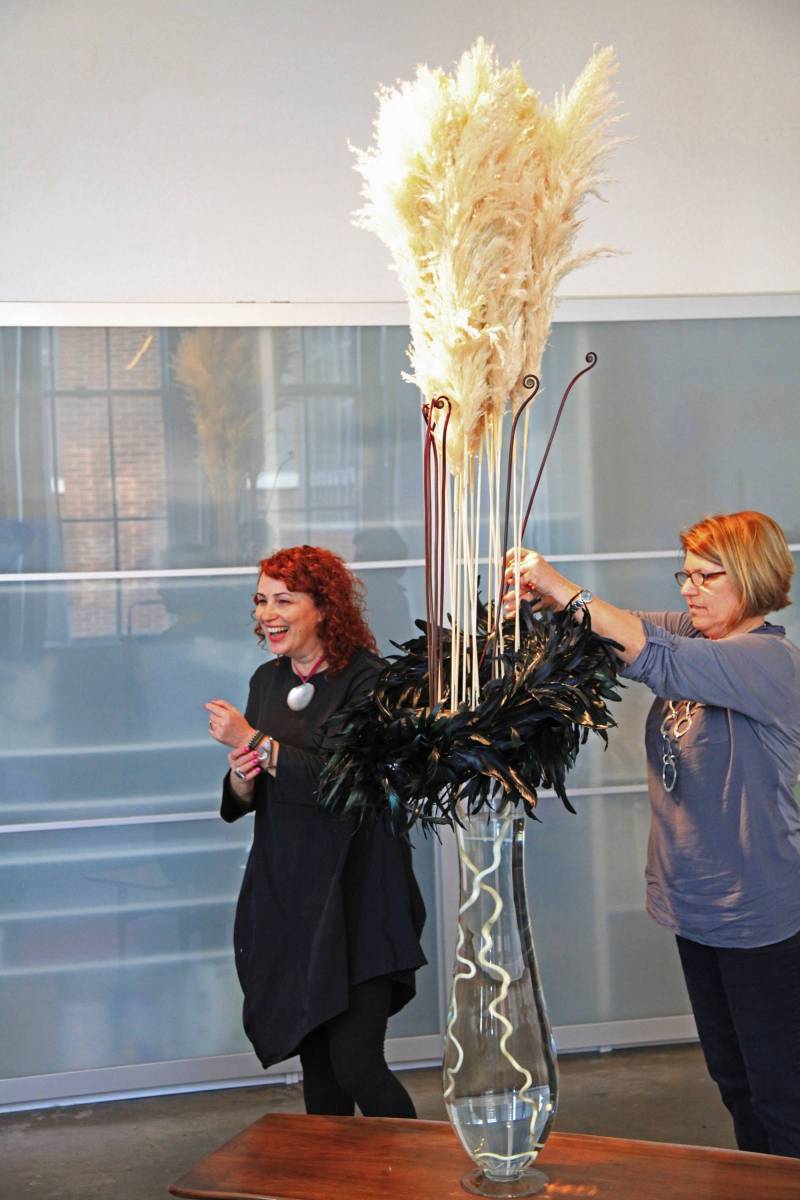 Natasha and her team have a favorite mantra, "Go big or go home!" as demonstrated in her feather and pod design here.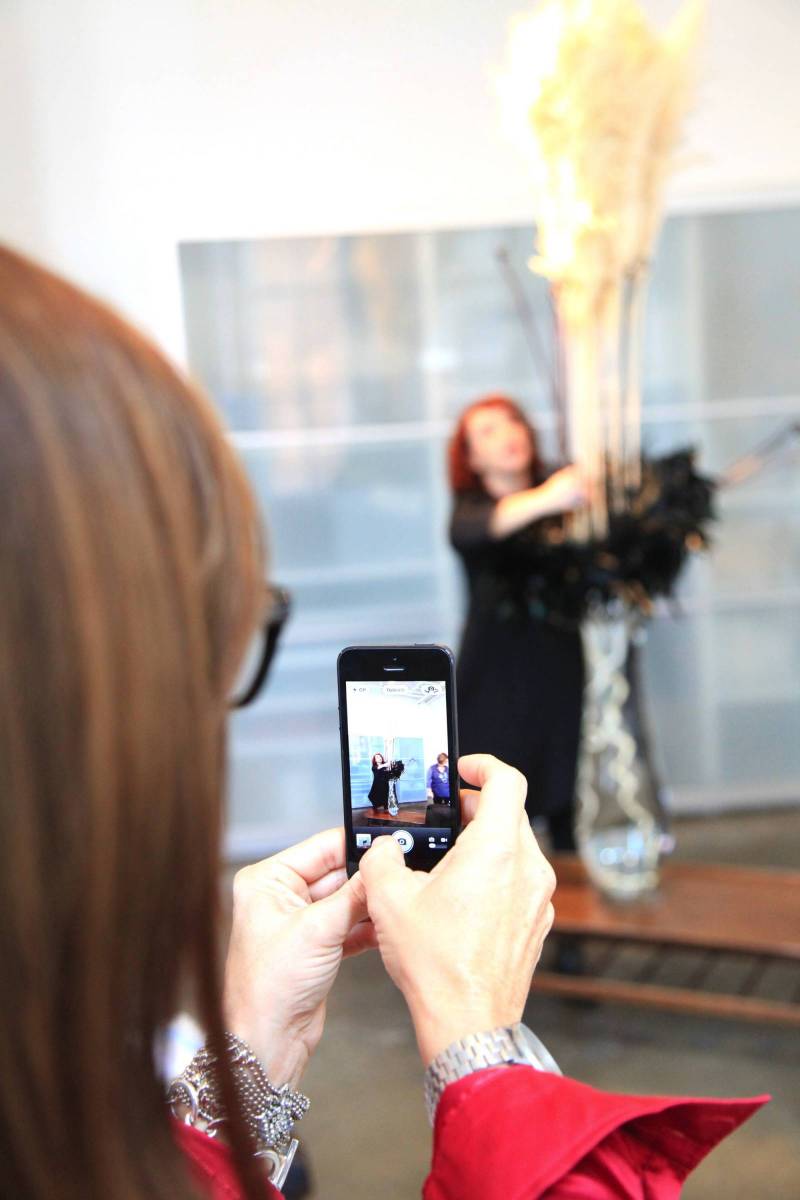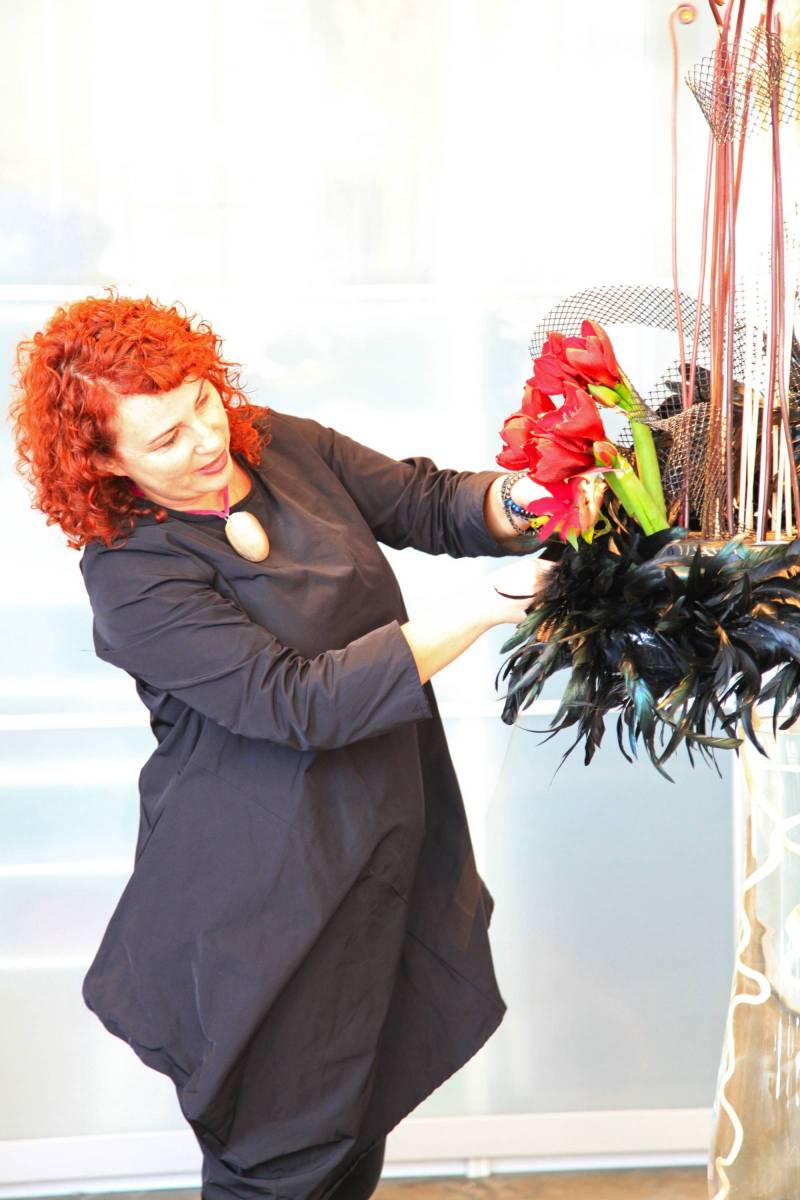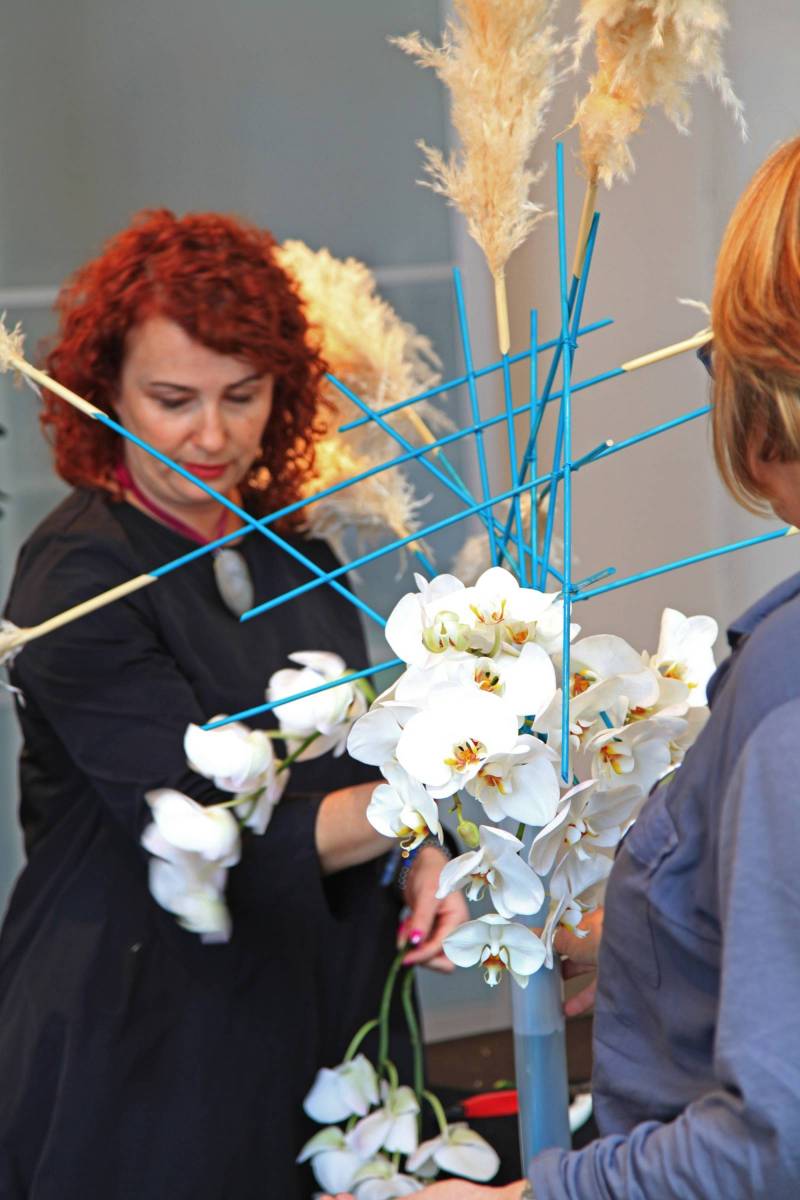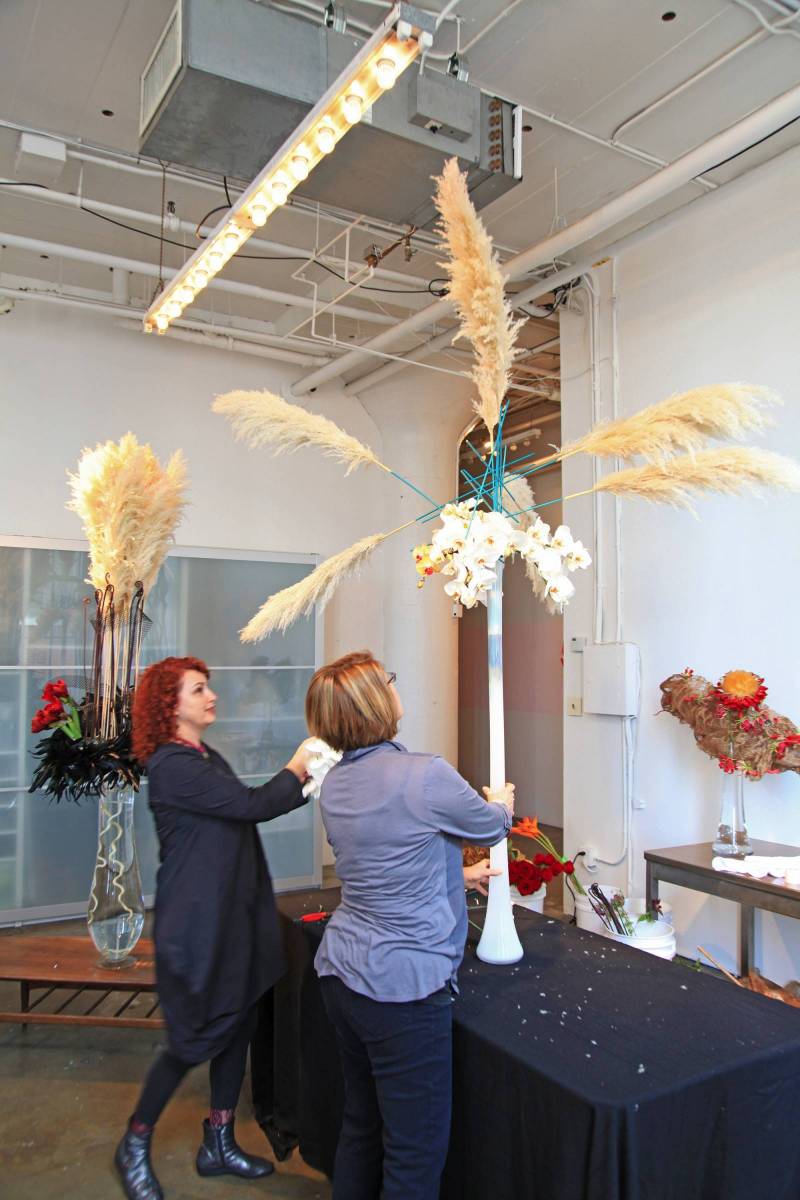 Lunch was served in the San Francisco loft complete with smaller arrangements Natasha and team assembled for the tables.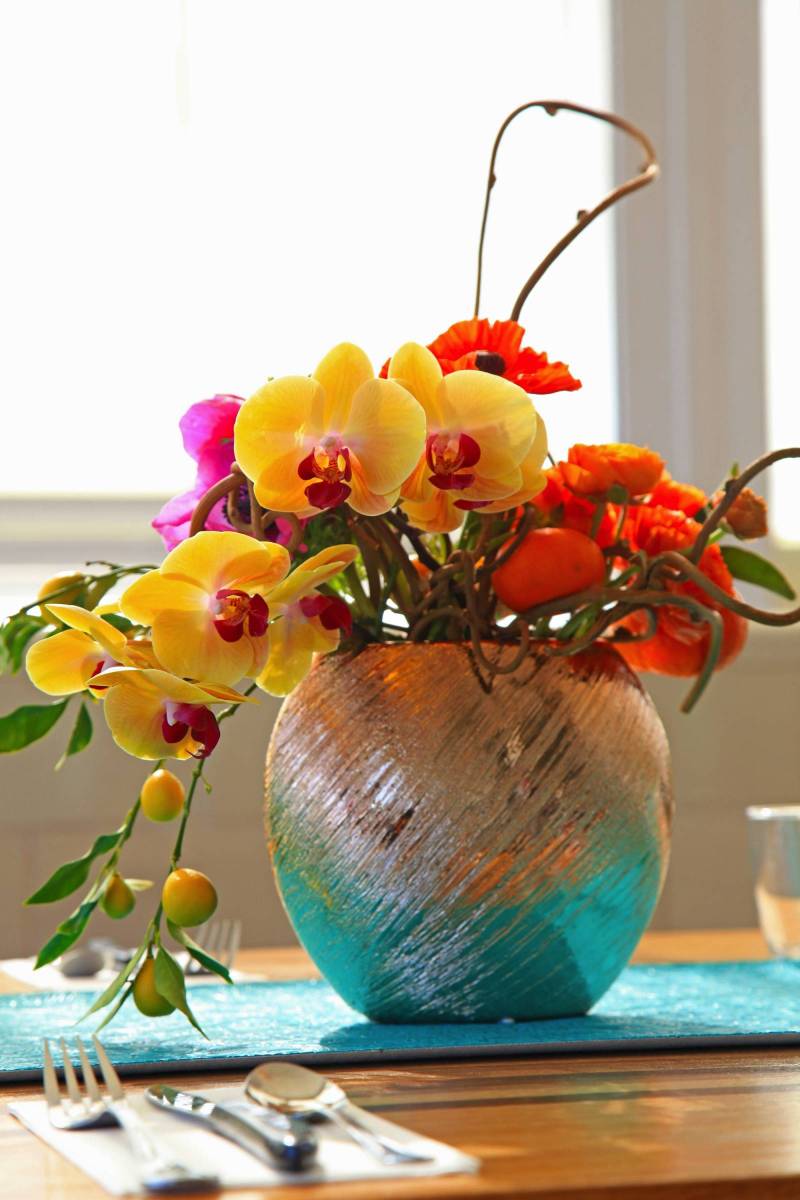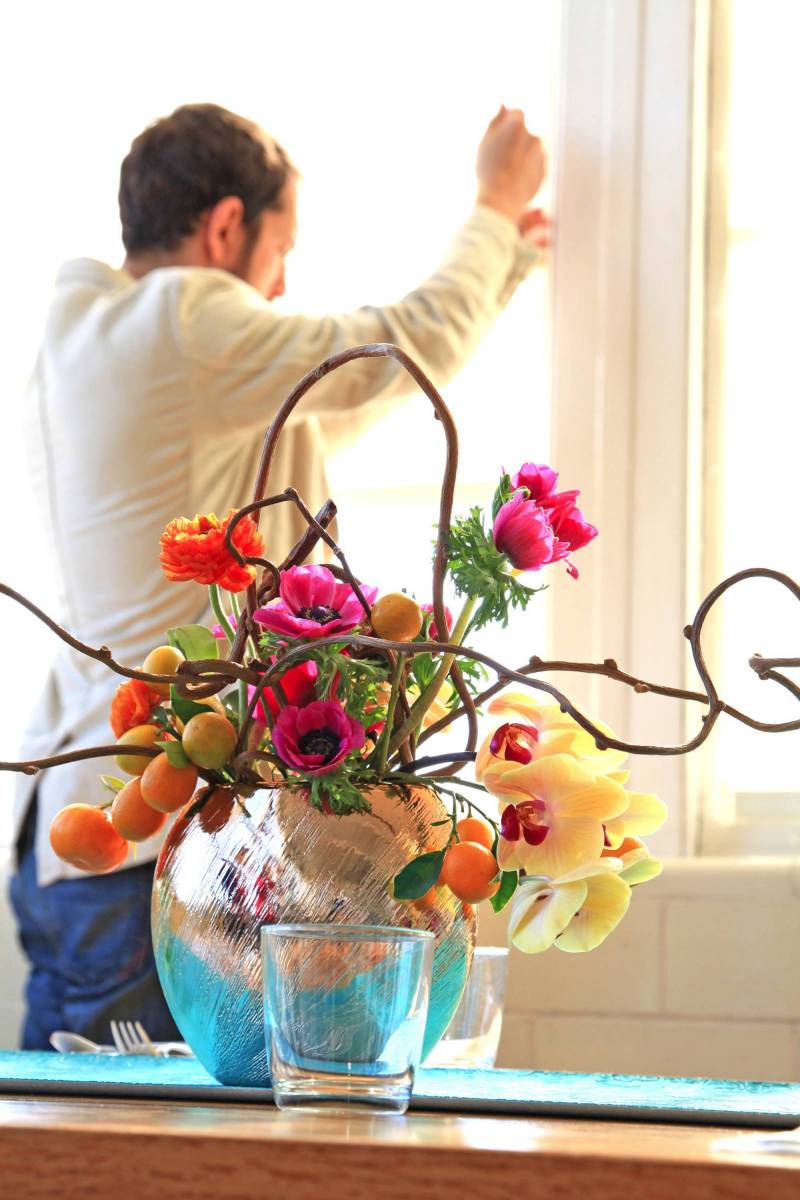 Natasha works together with her husband Dan, an architect and accomplished woodworker. Their combined expertise results in their amazing and immense floral installations. You can see more of their floral work in the real wedding featured in Pacific Weddings Winter 2014 edition.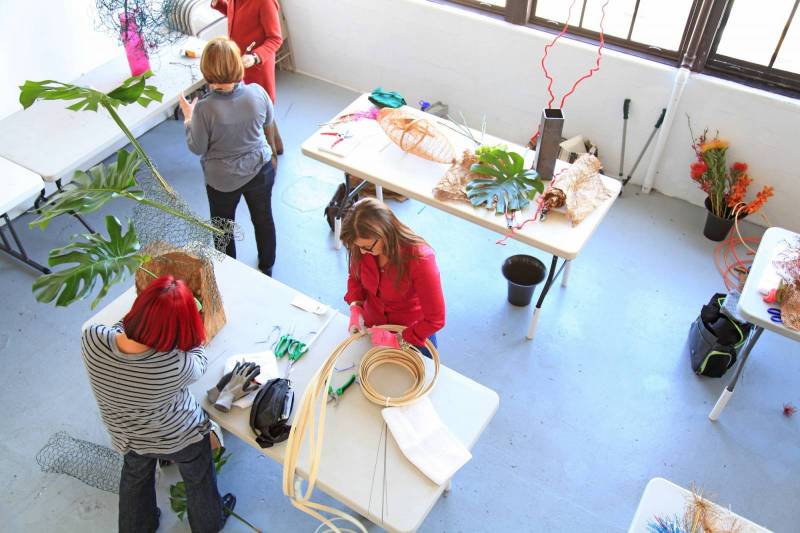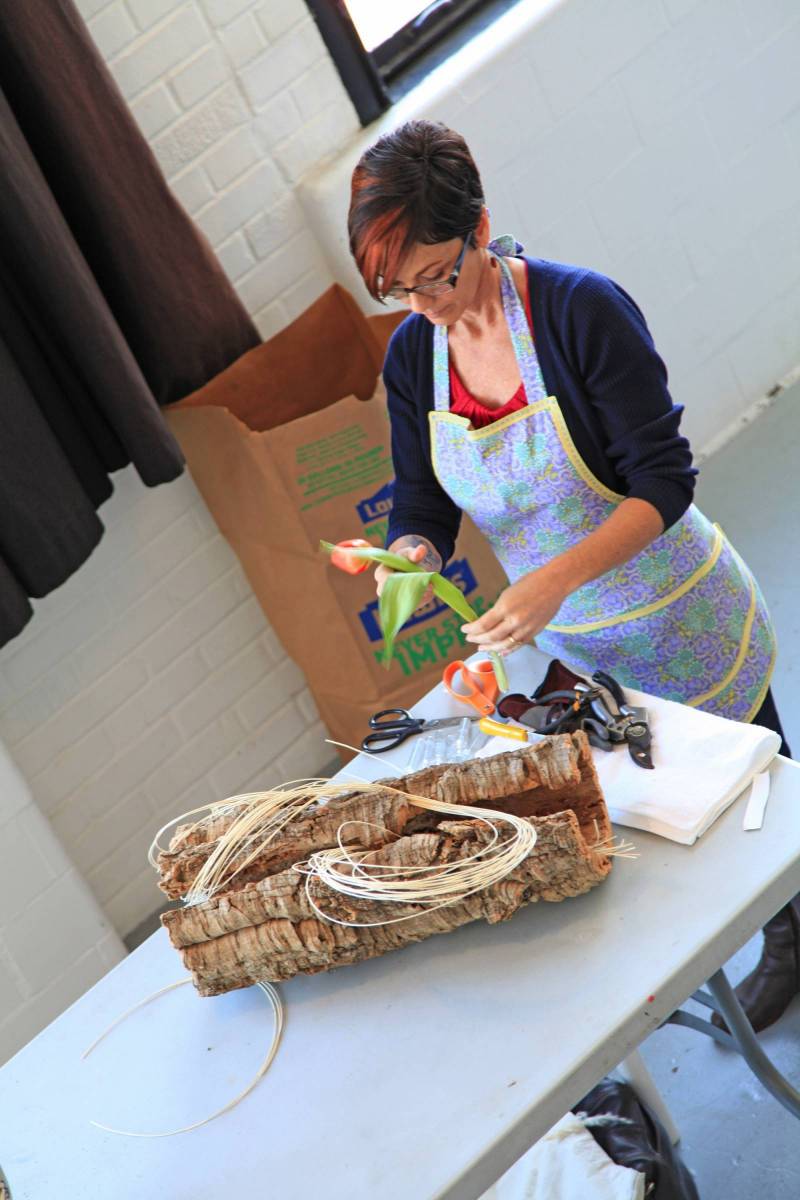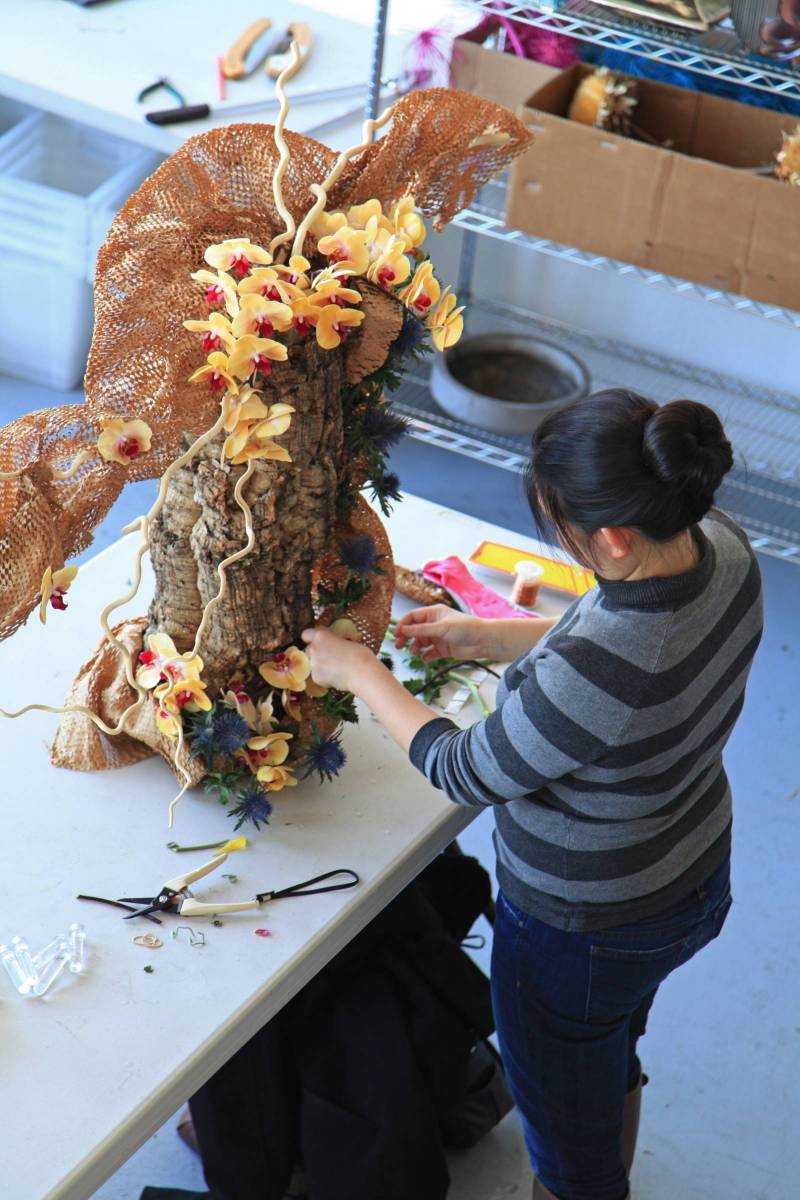 Rustic kraft packing paper is another element Natasha uses to add texture and dimension to her designs. Here a student experiments with the mix of fun organic elements.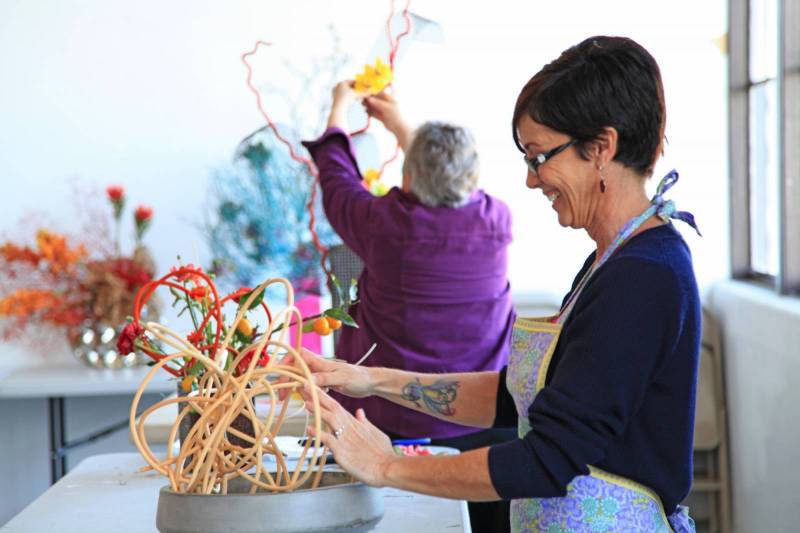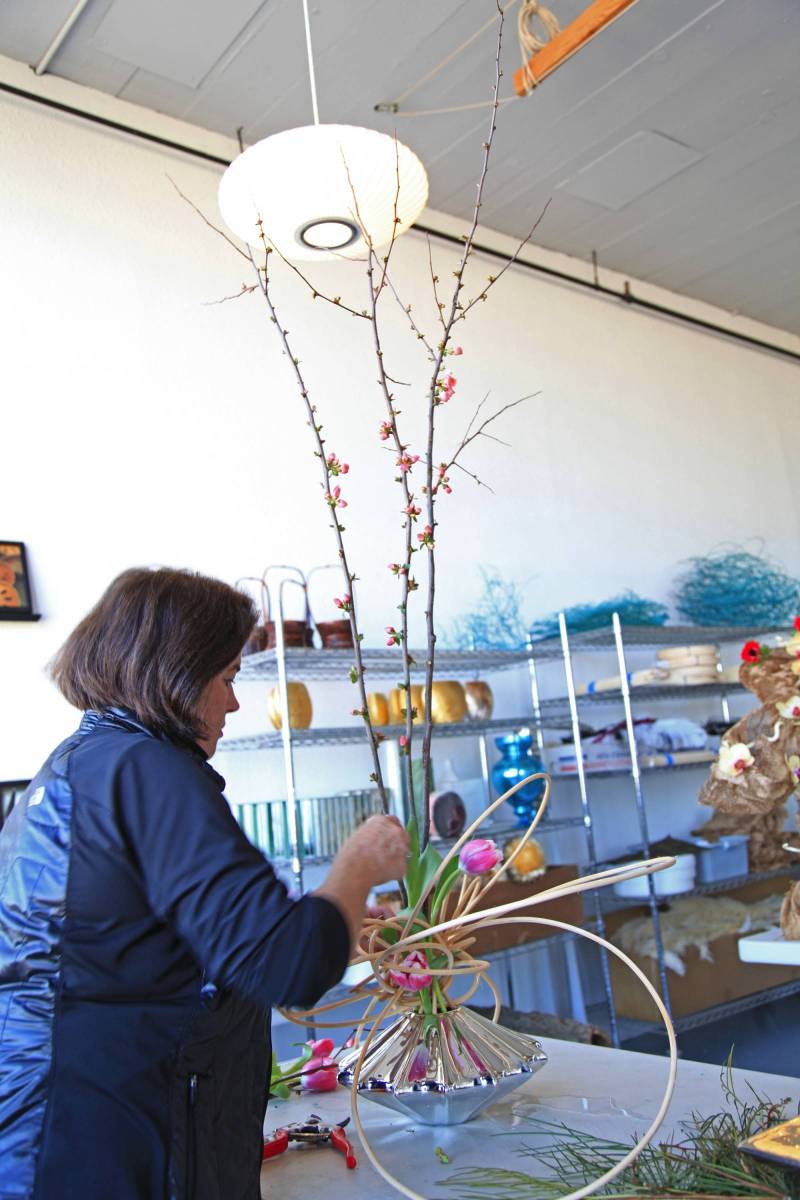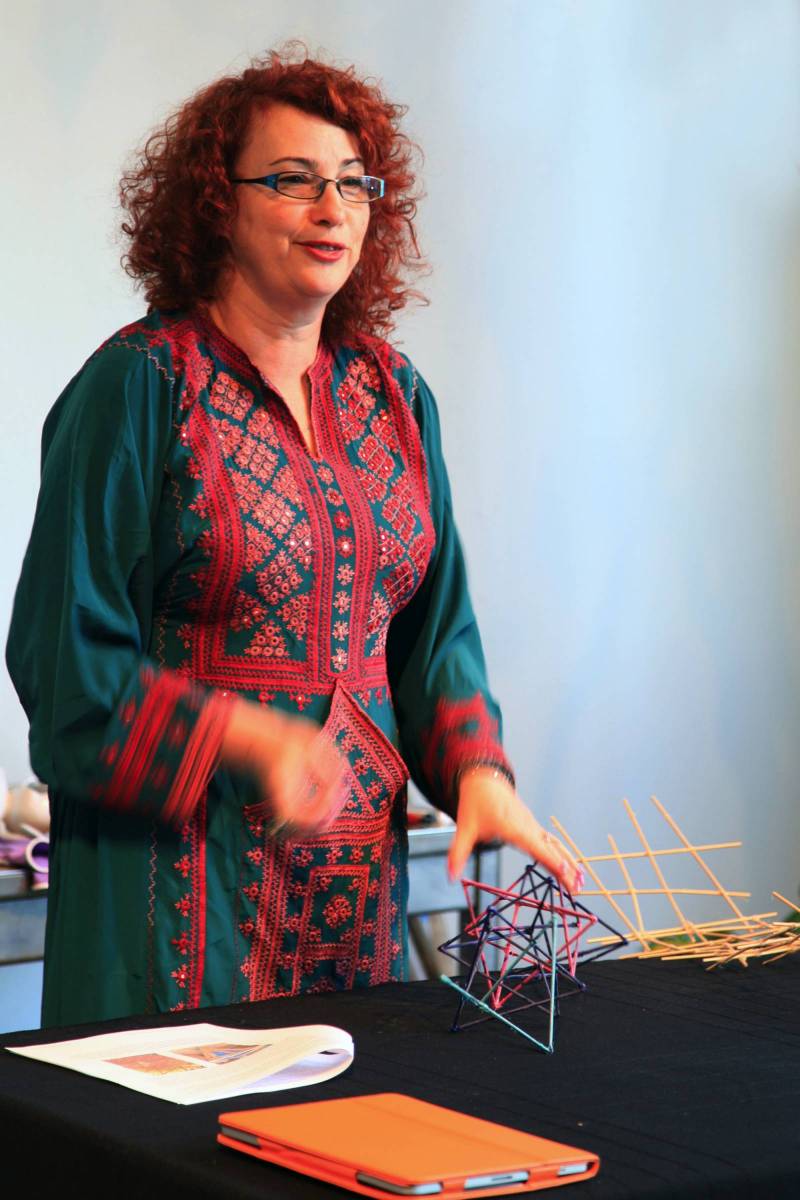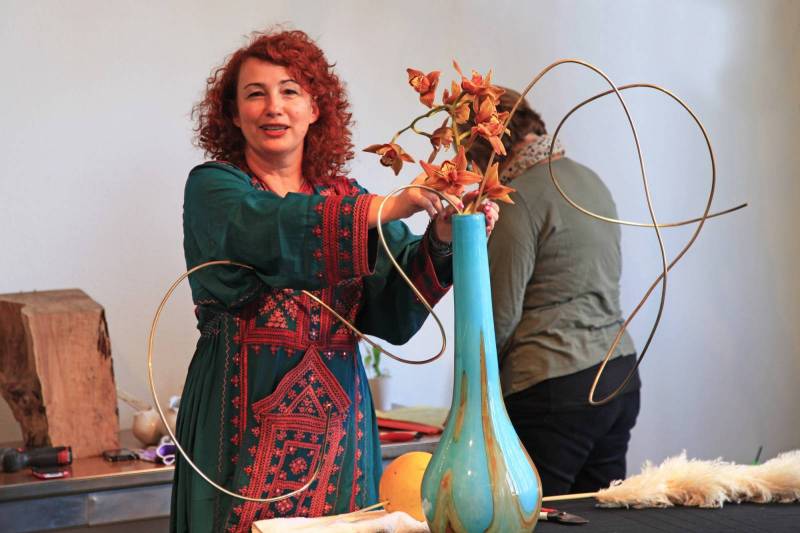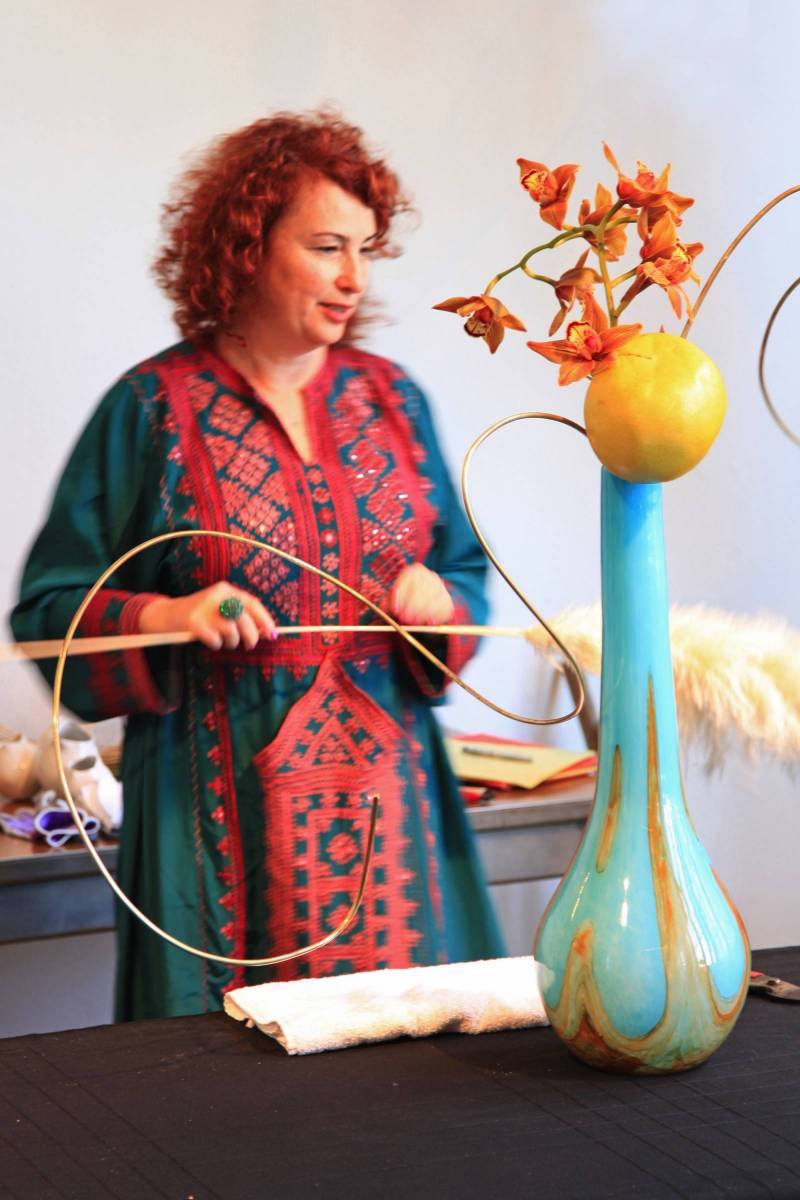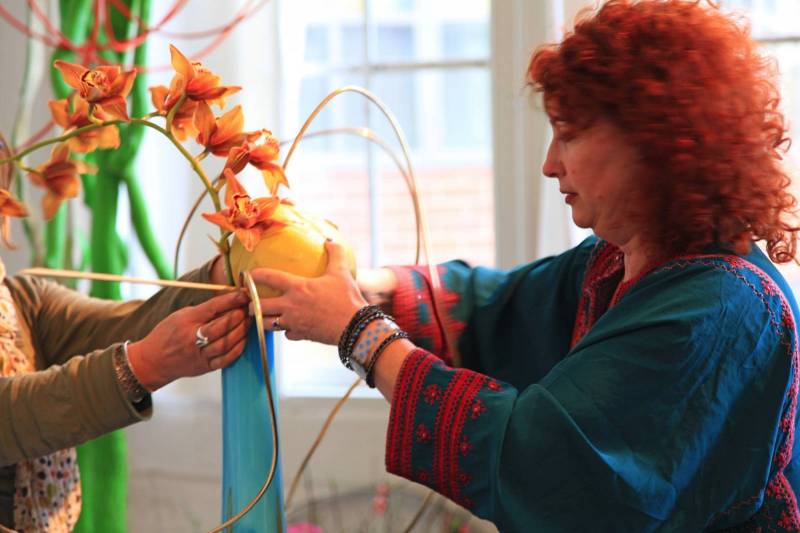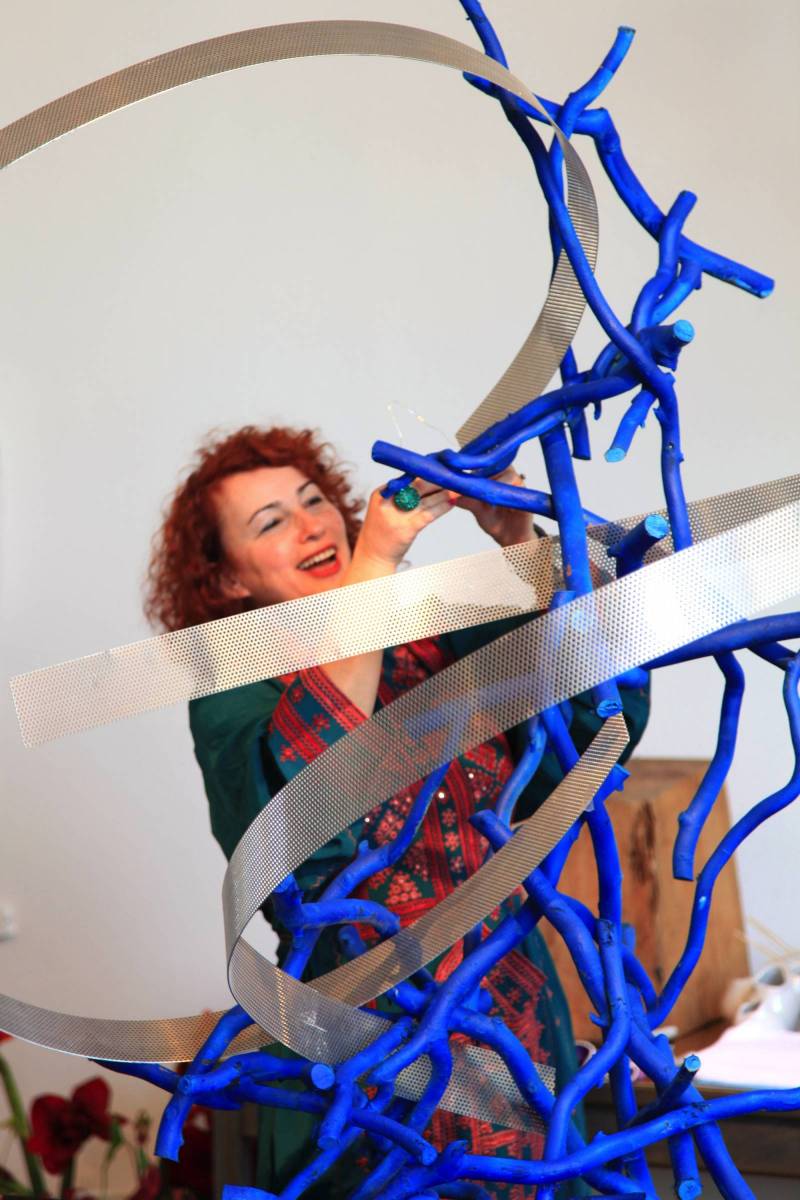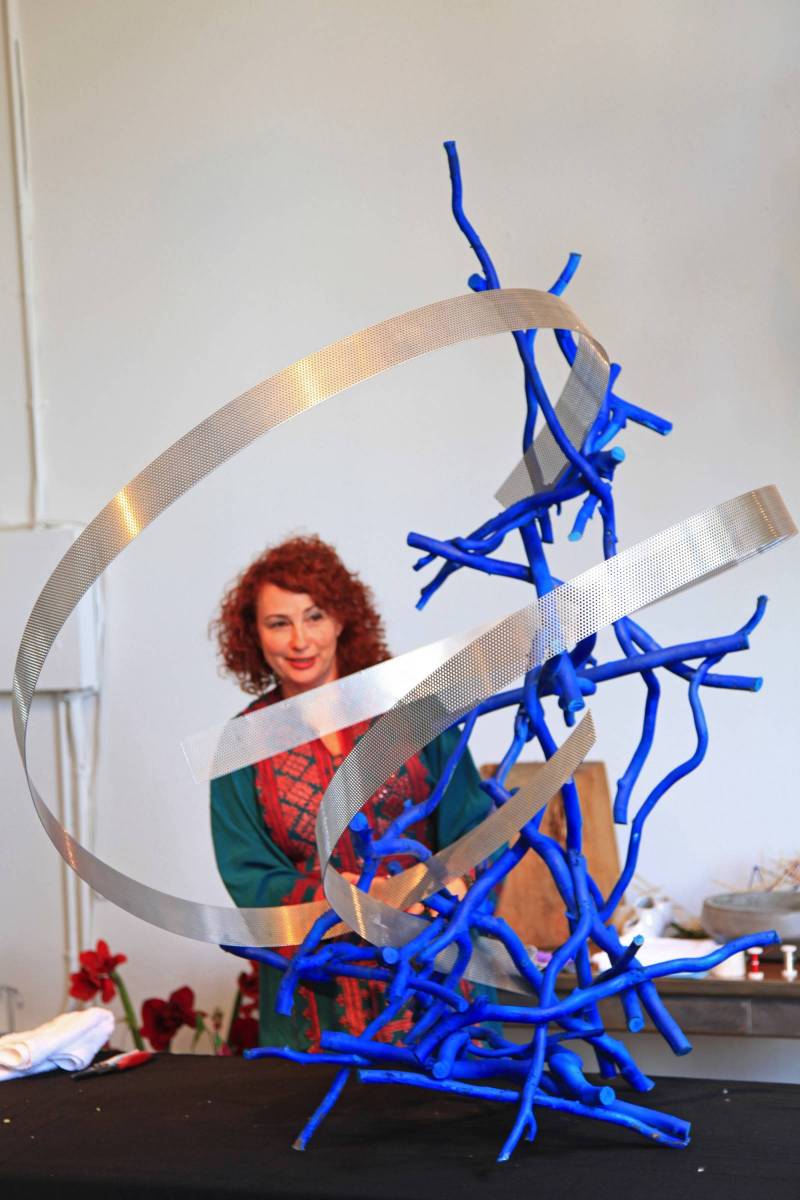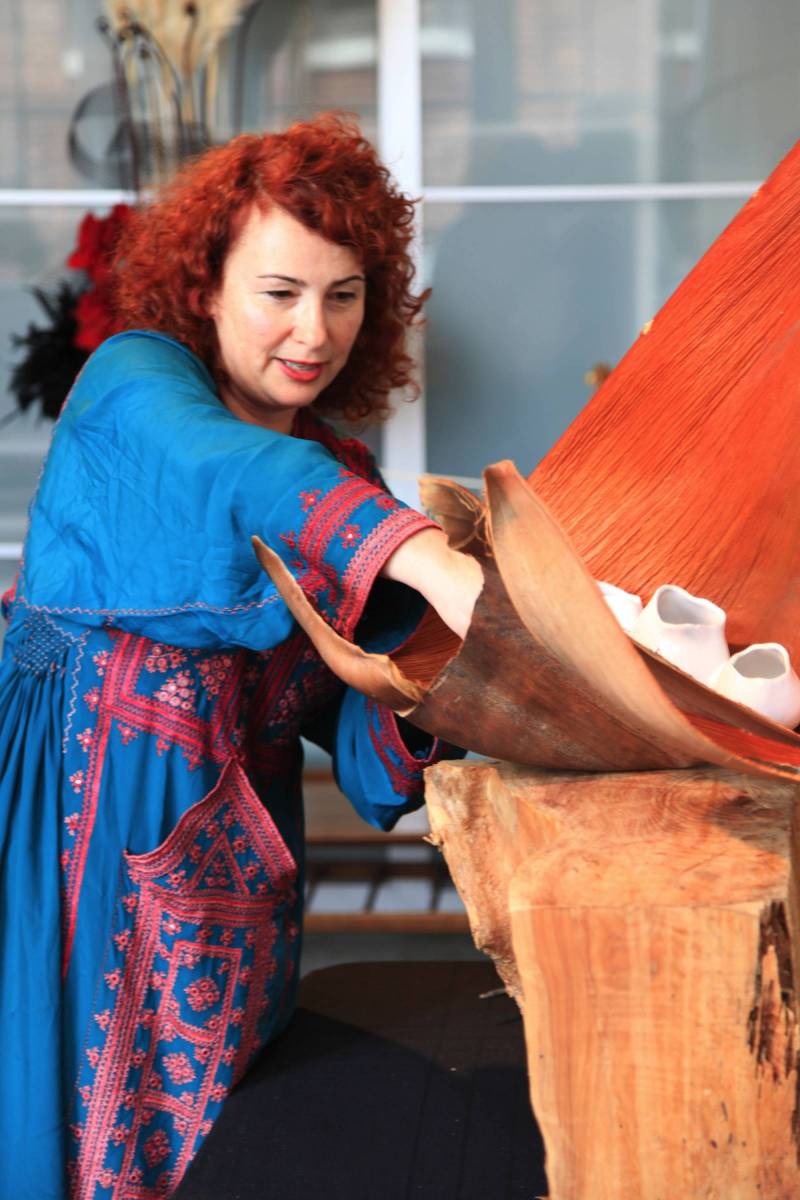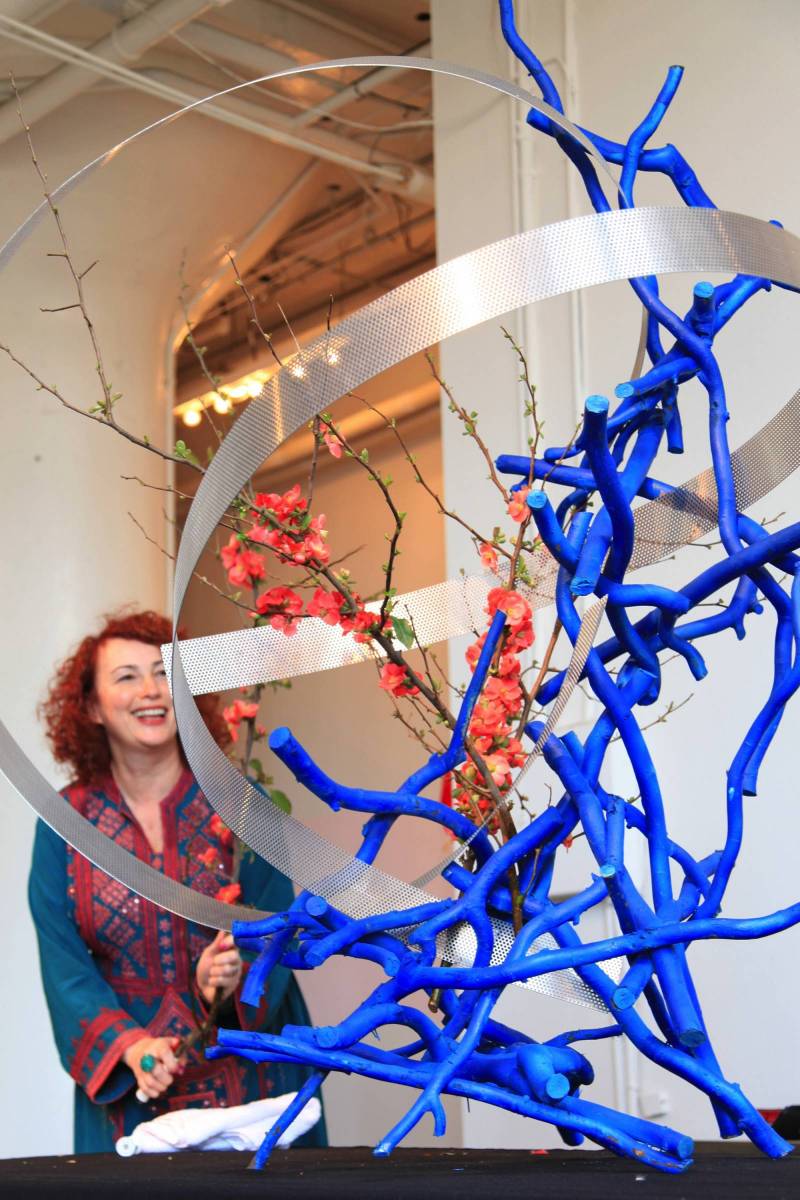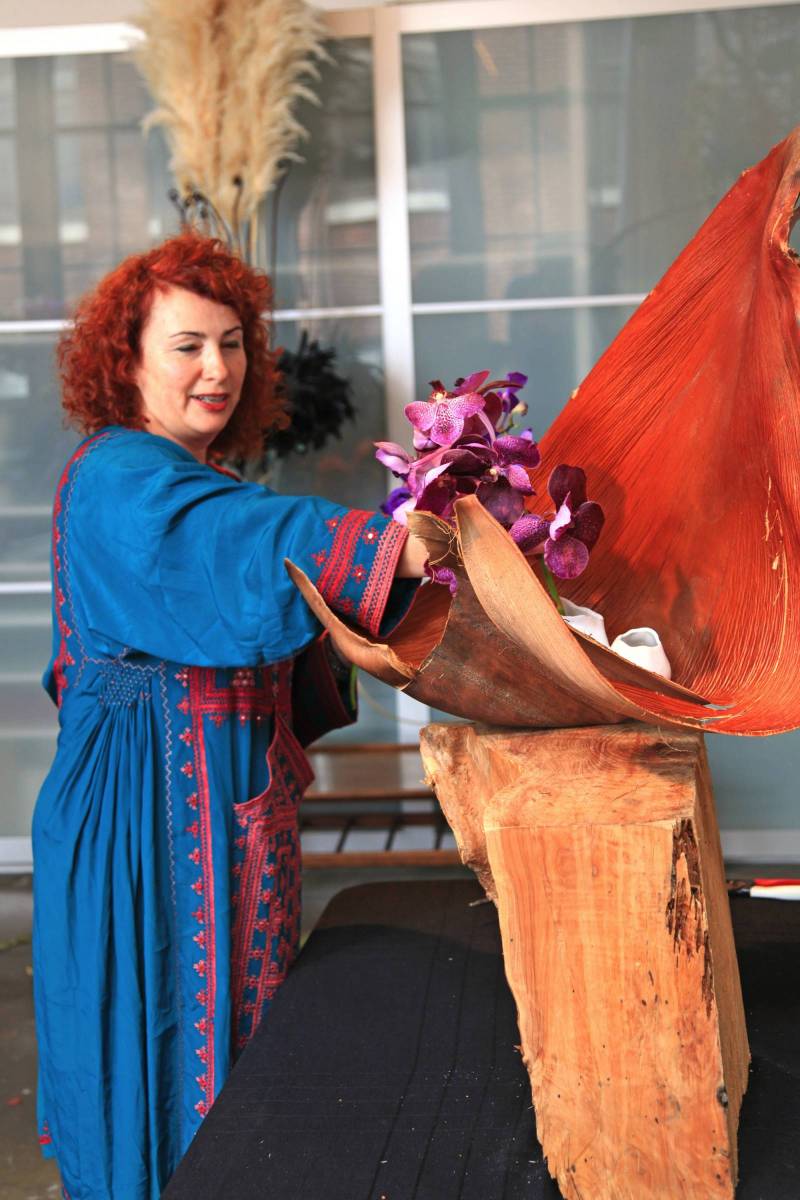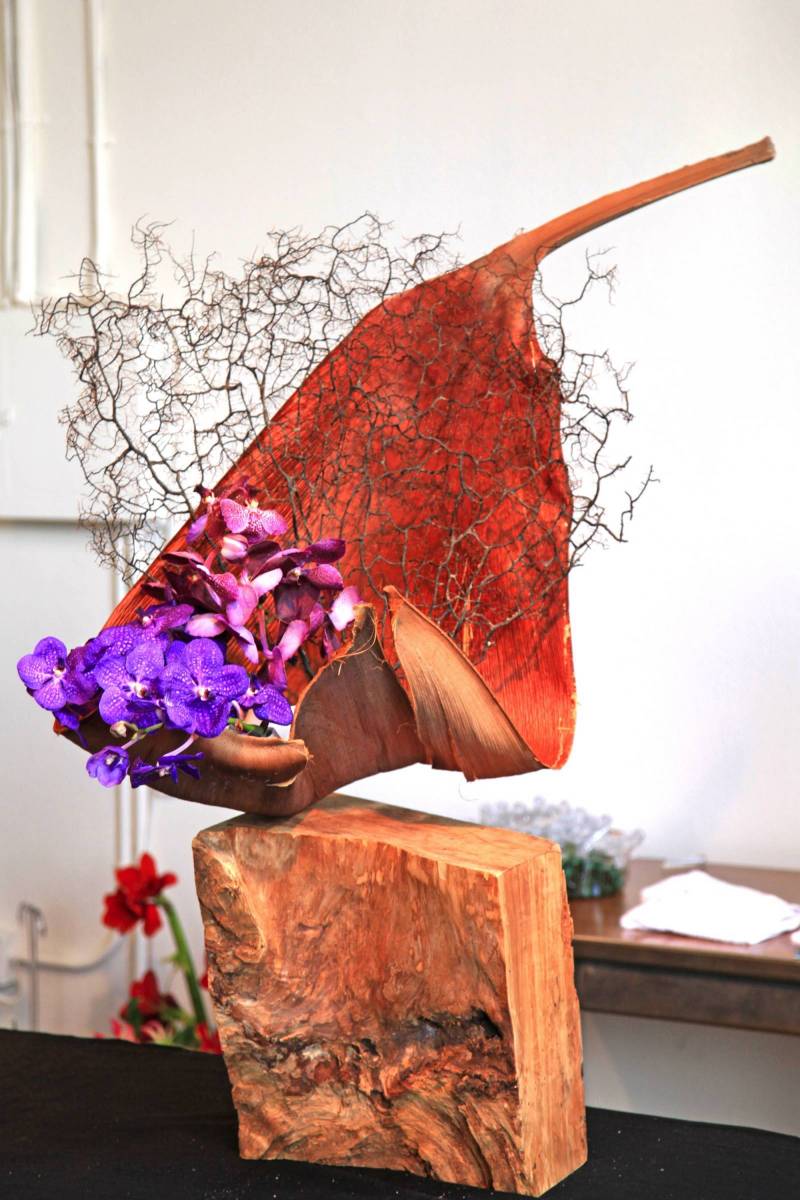 Above, Natasha uses a dried palm leaf and a large piece of wood to compose an artistic floral sculpture. "There is beauty in decay," she teaches. "Look for materials that are not traditionally used in floral design."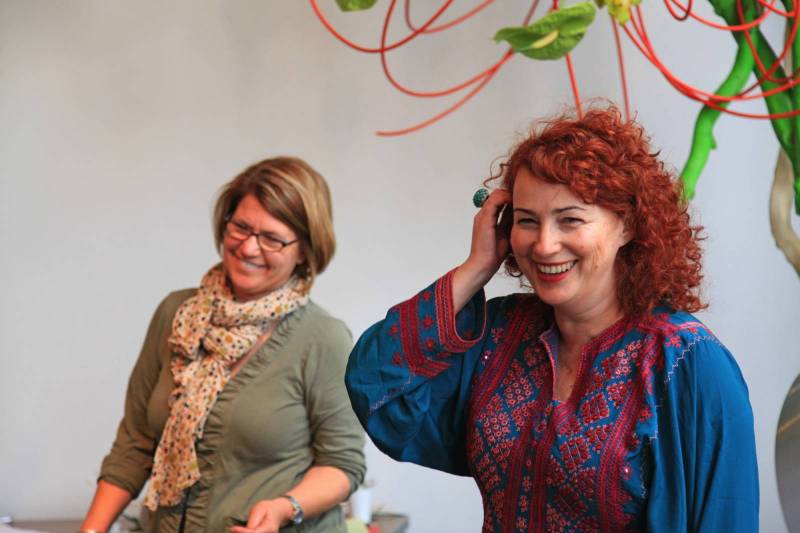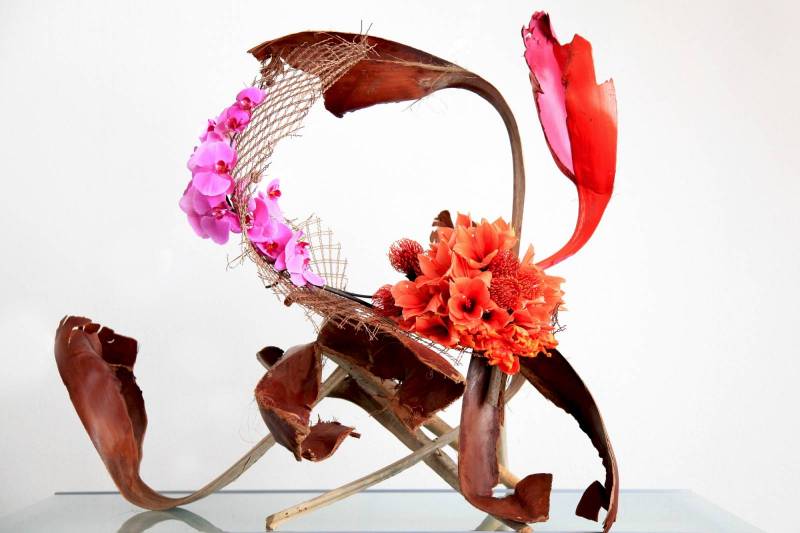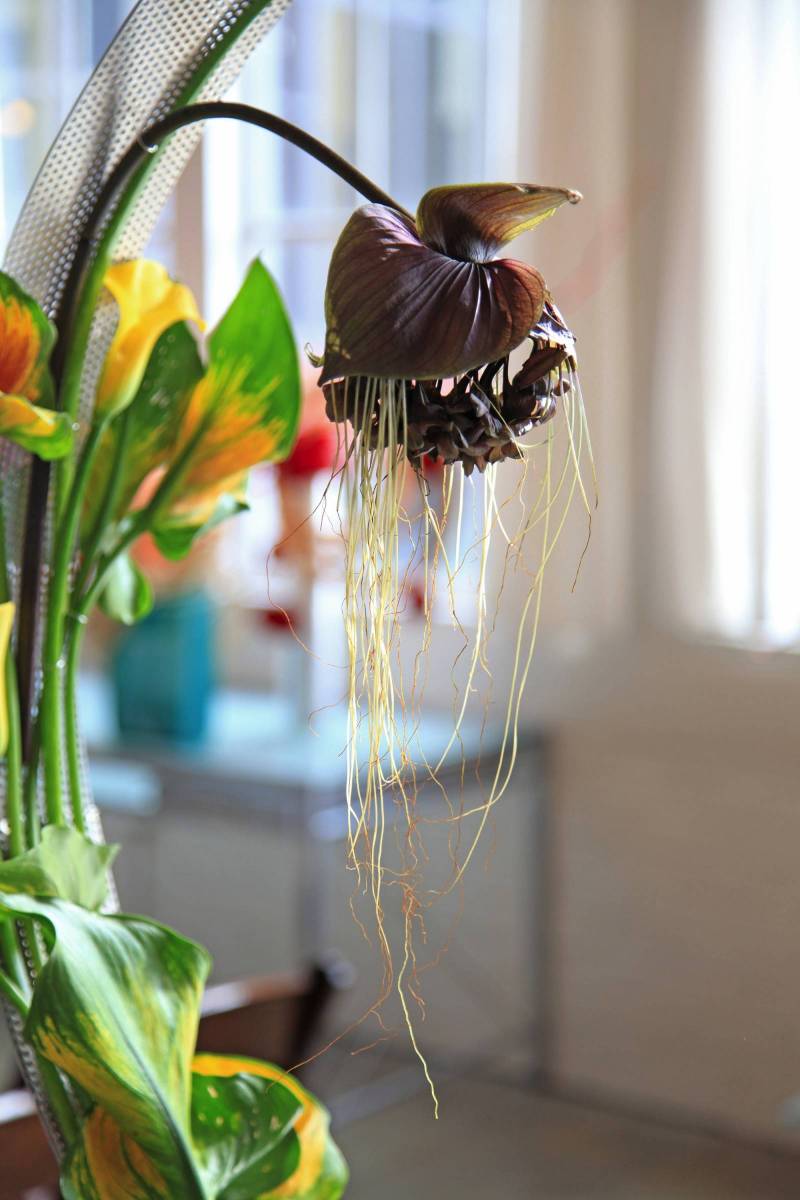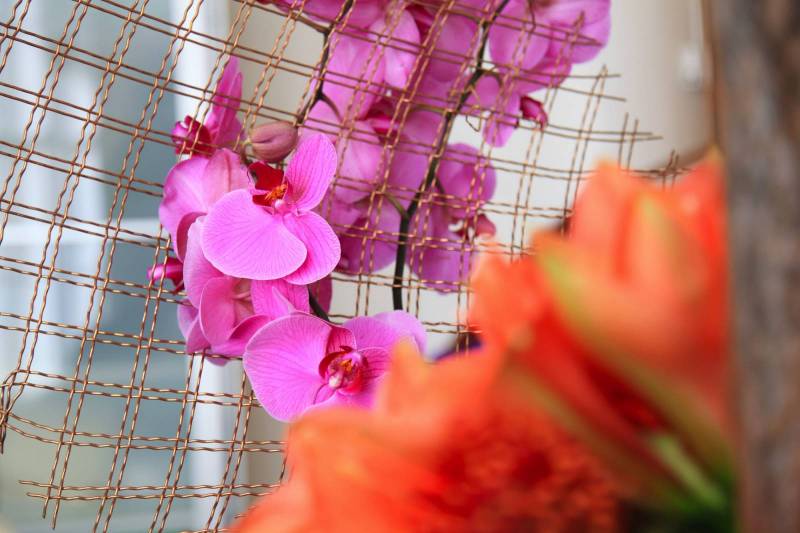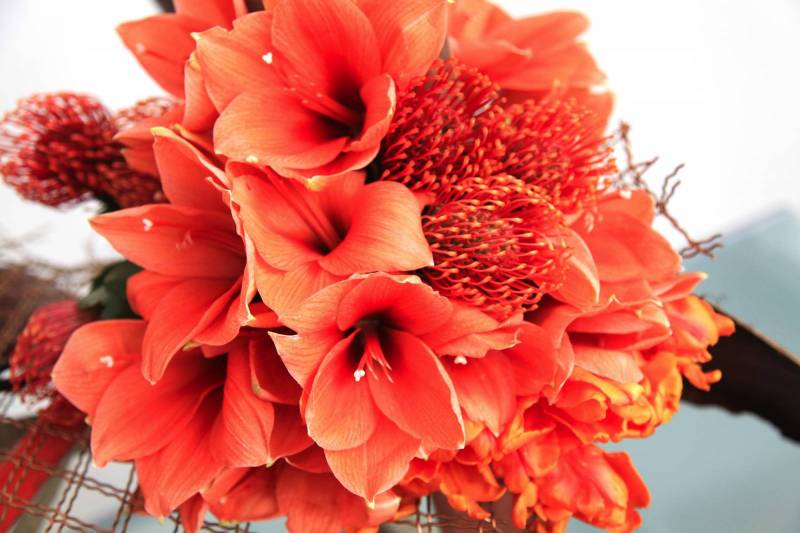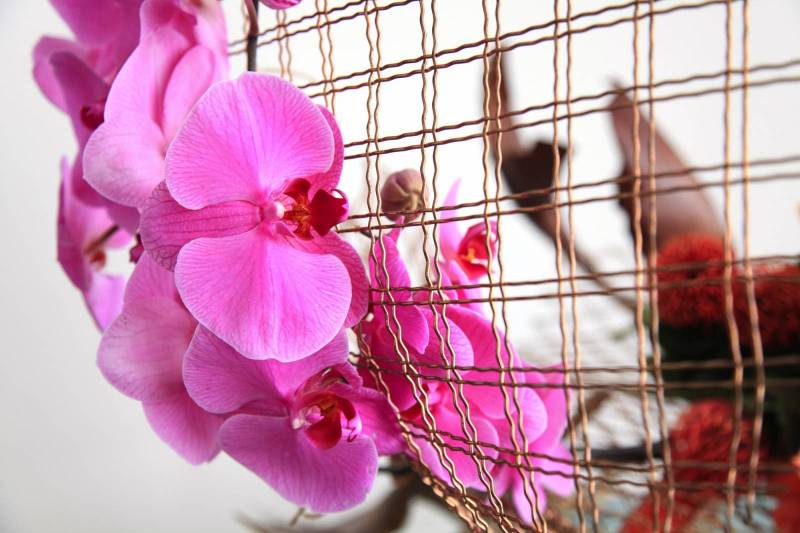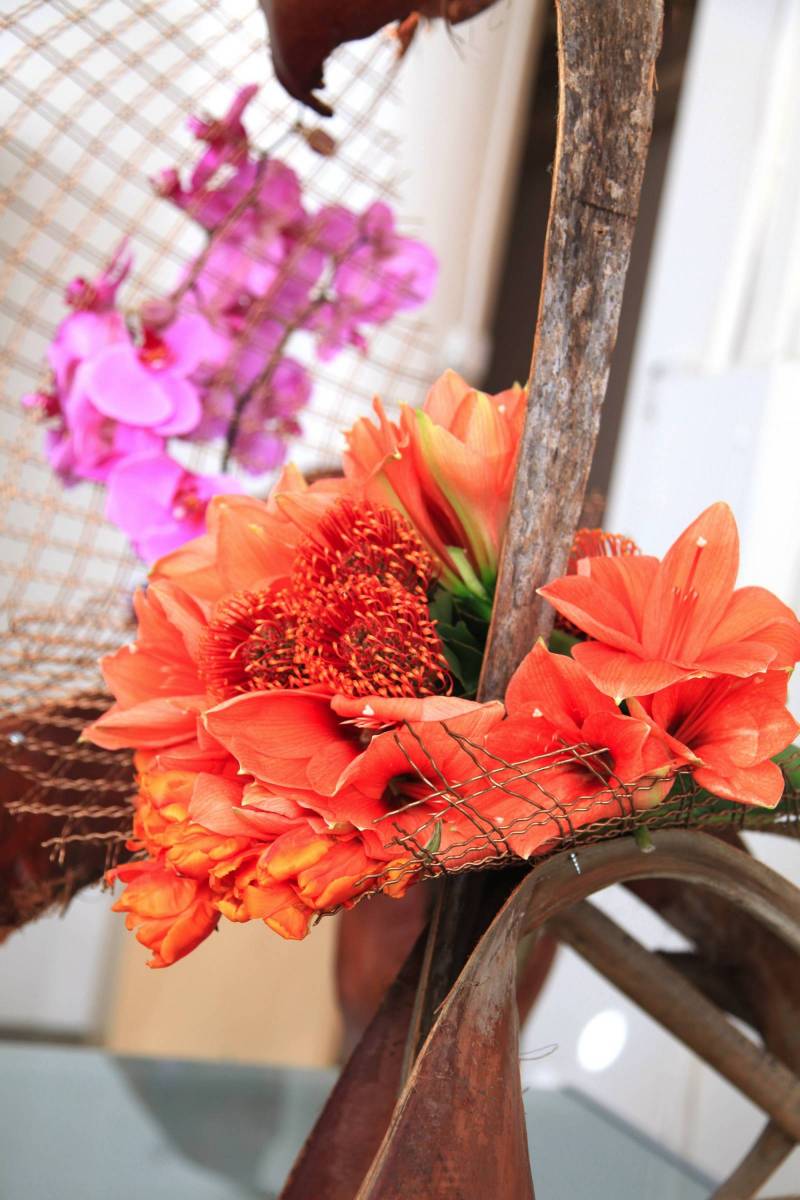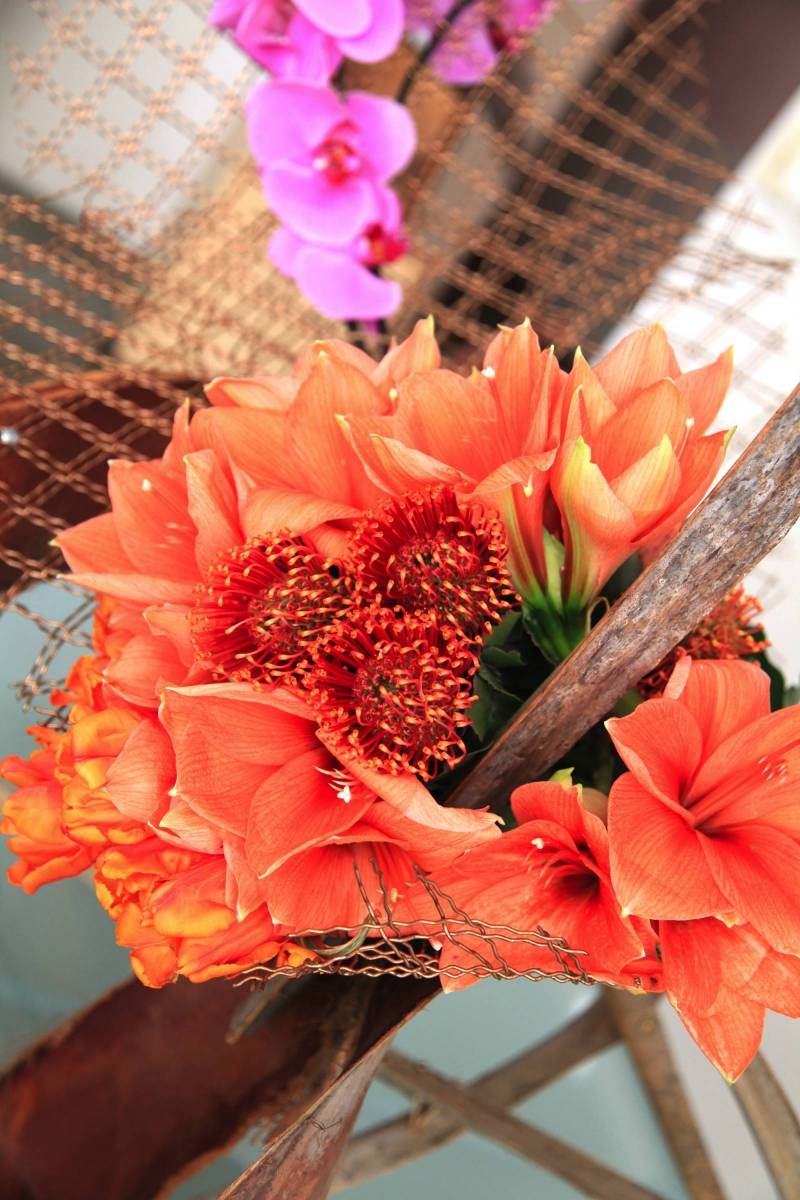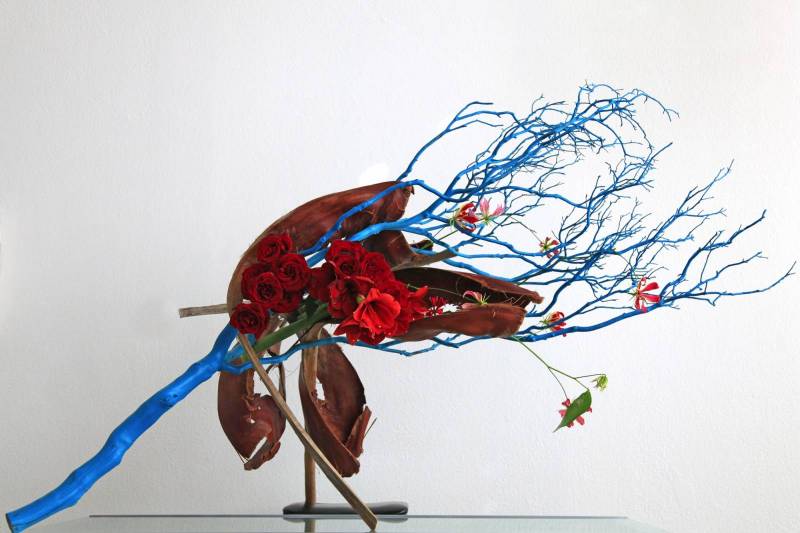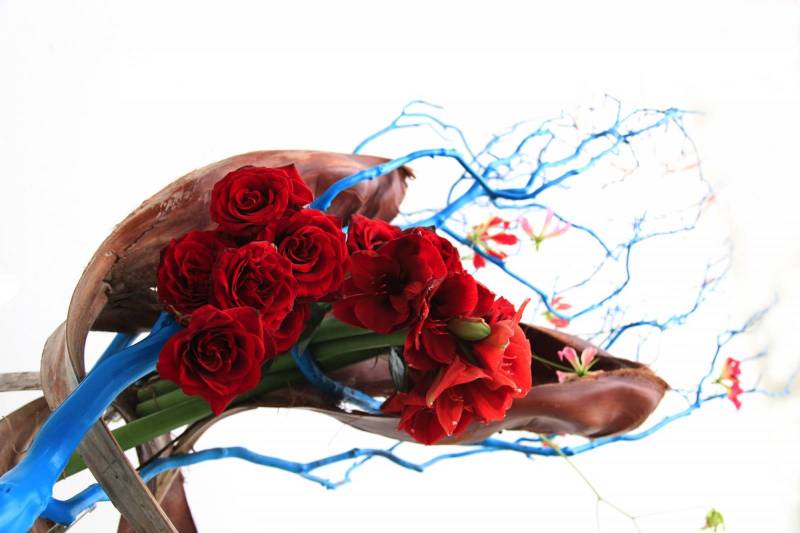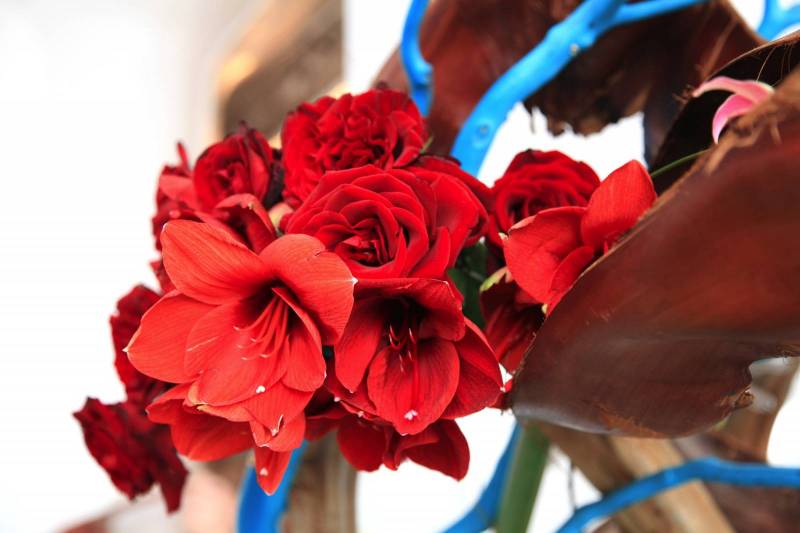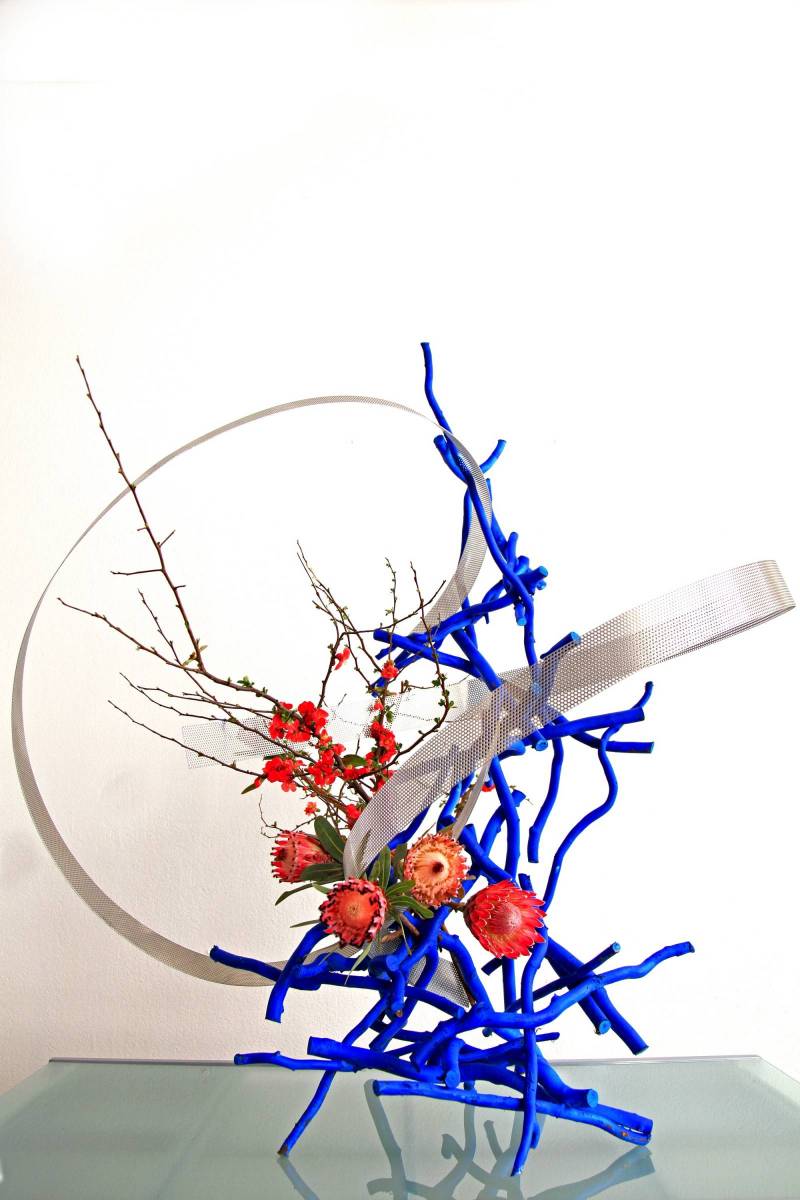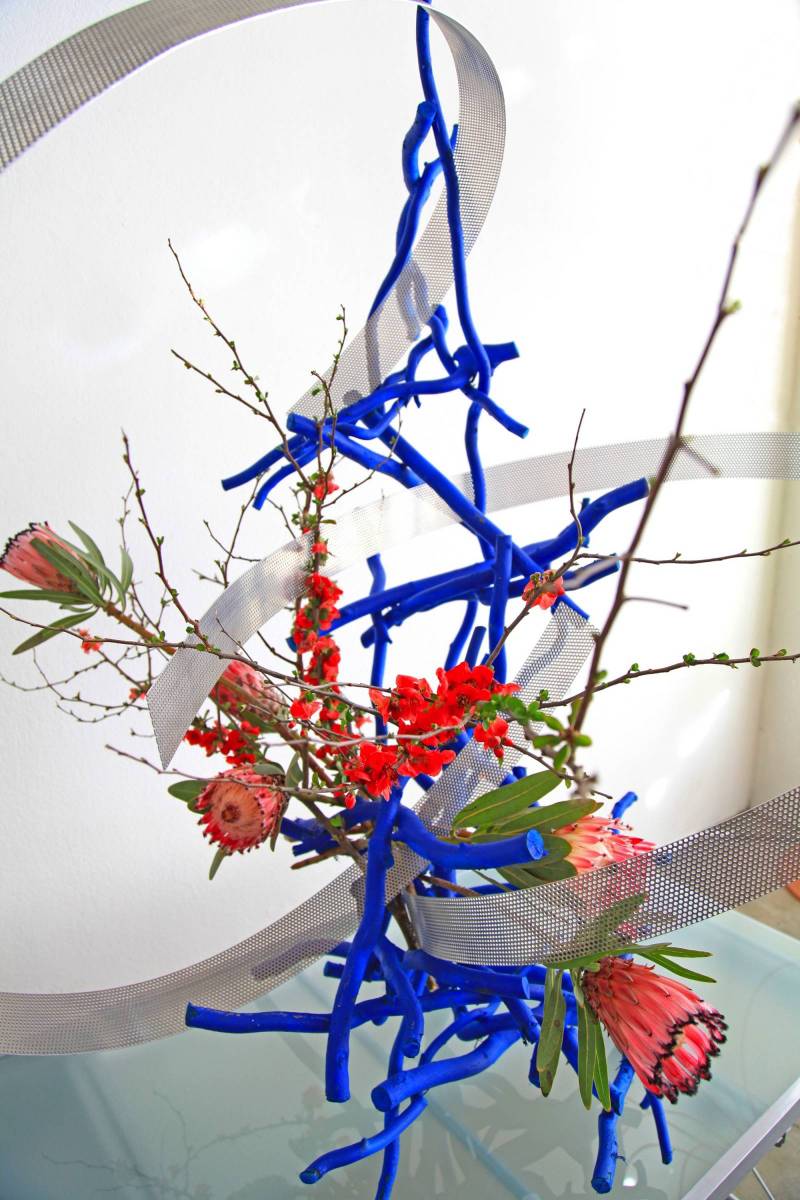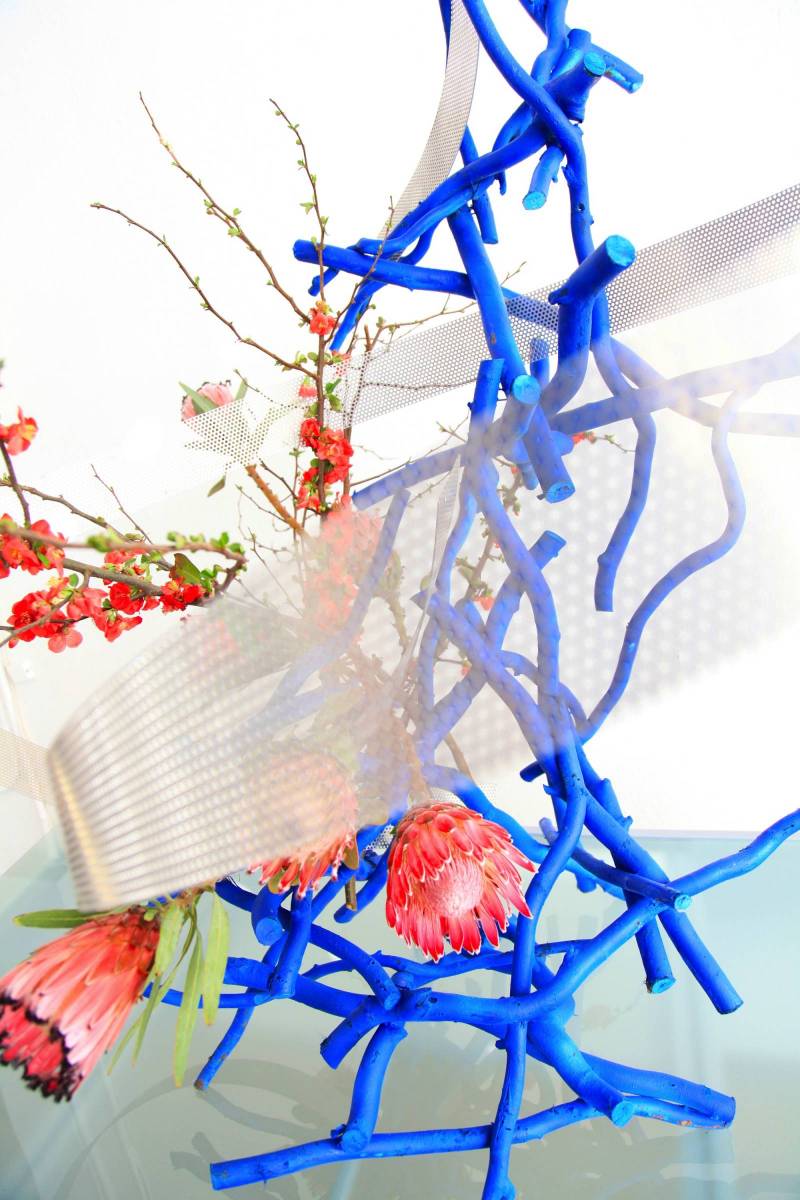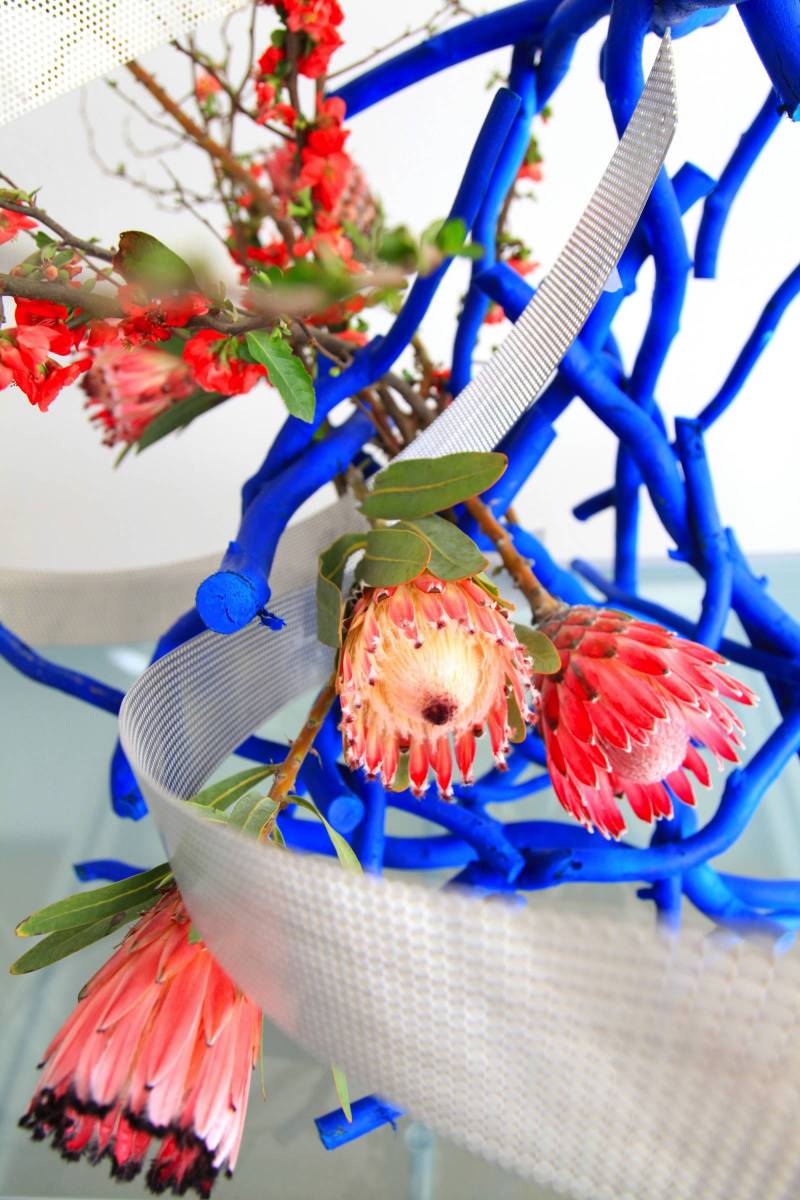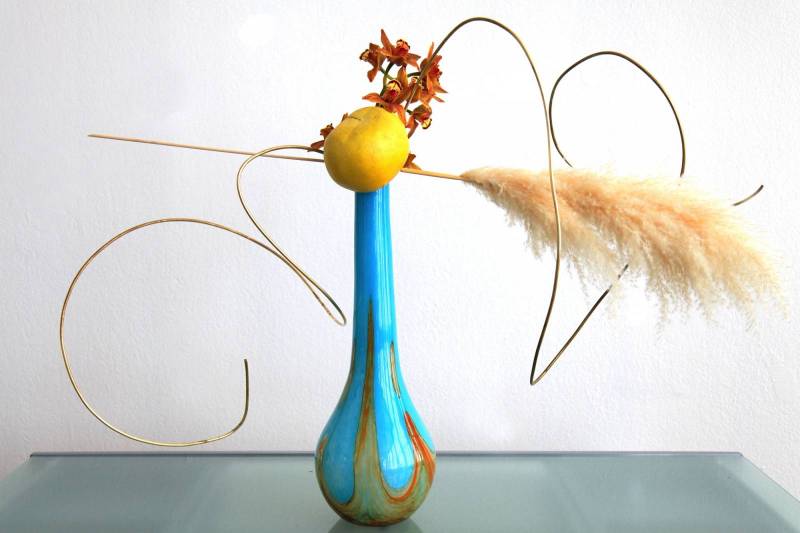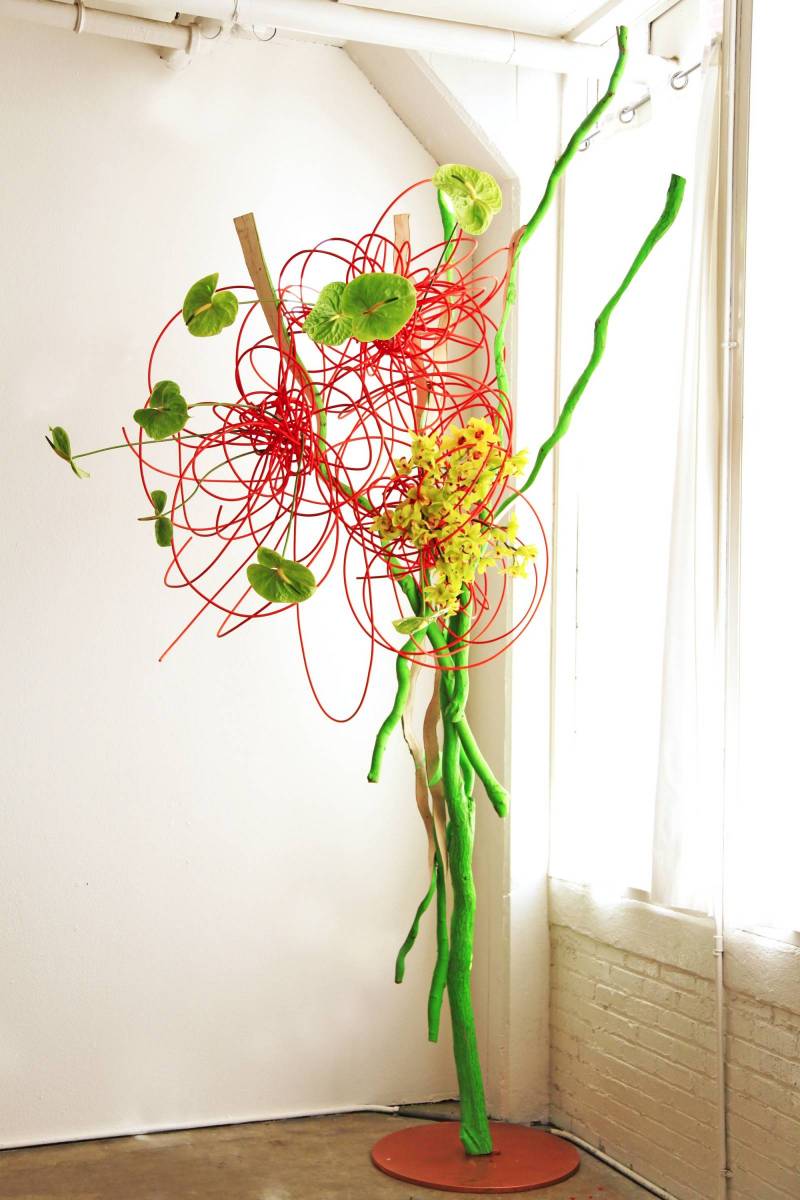 This sculpture is composed of caning and curly willow branches that have painted in neon hues and stands over 10' tall for serious wow factor!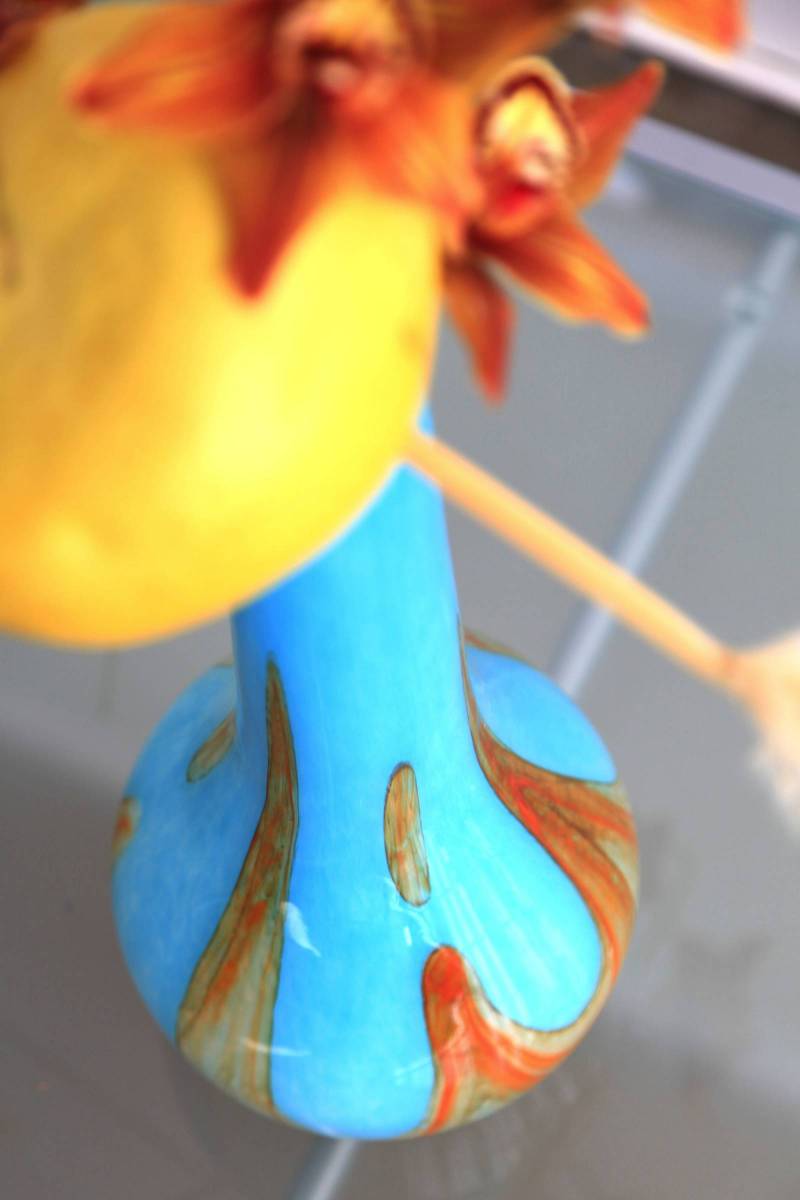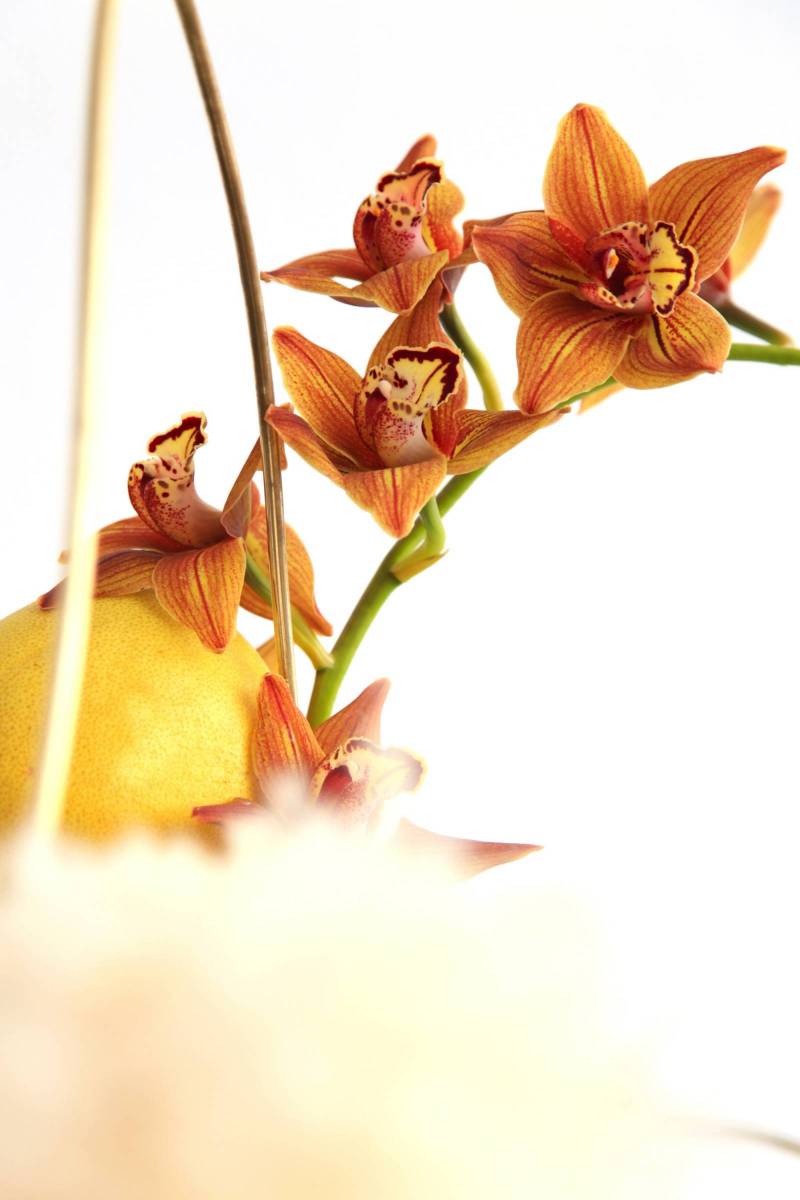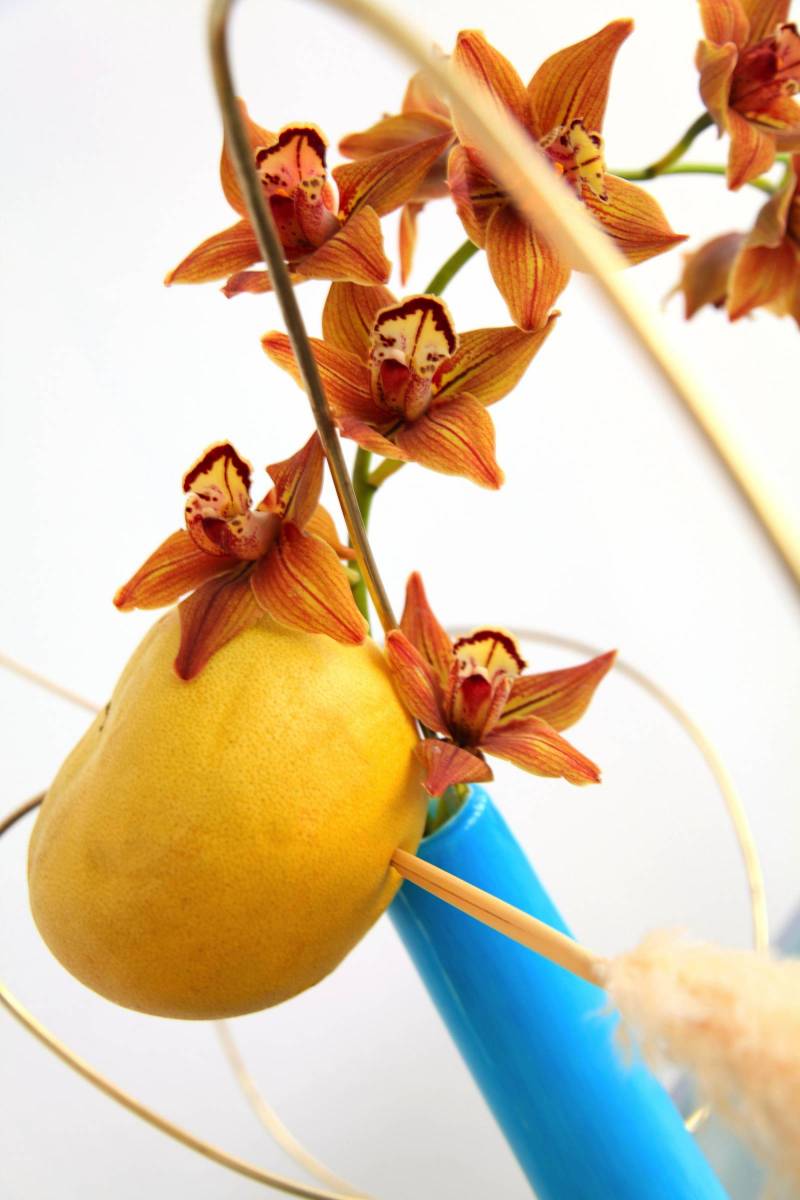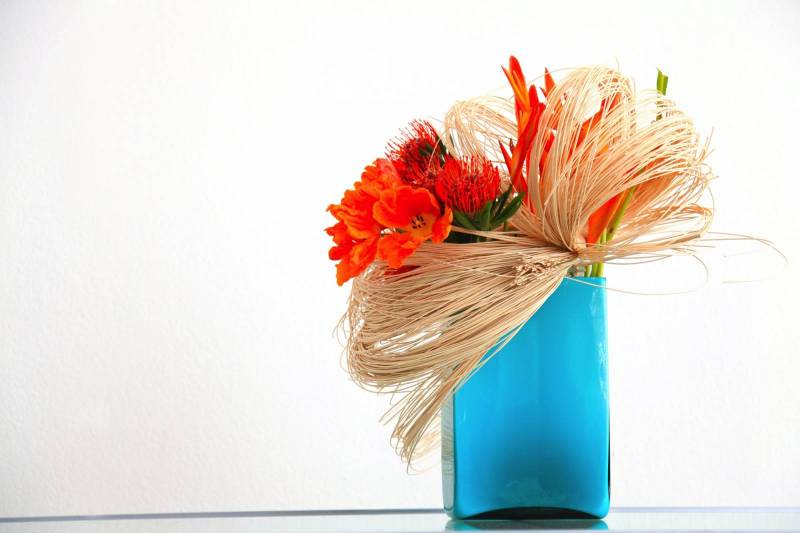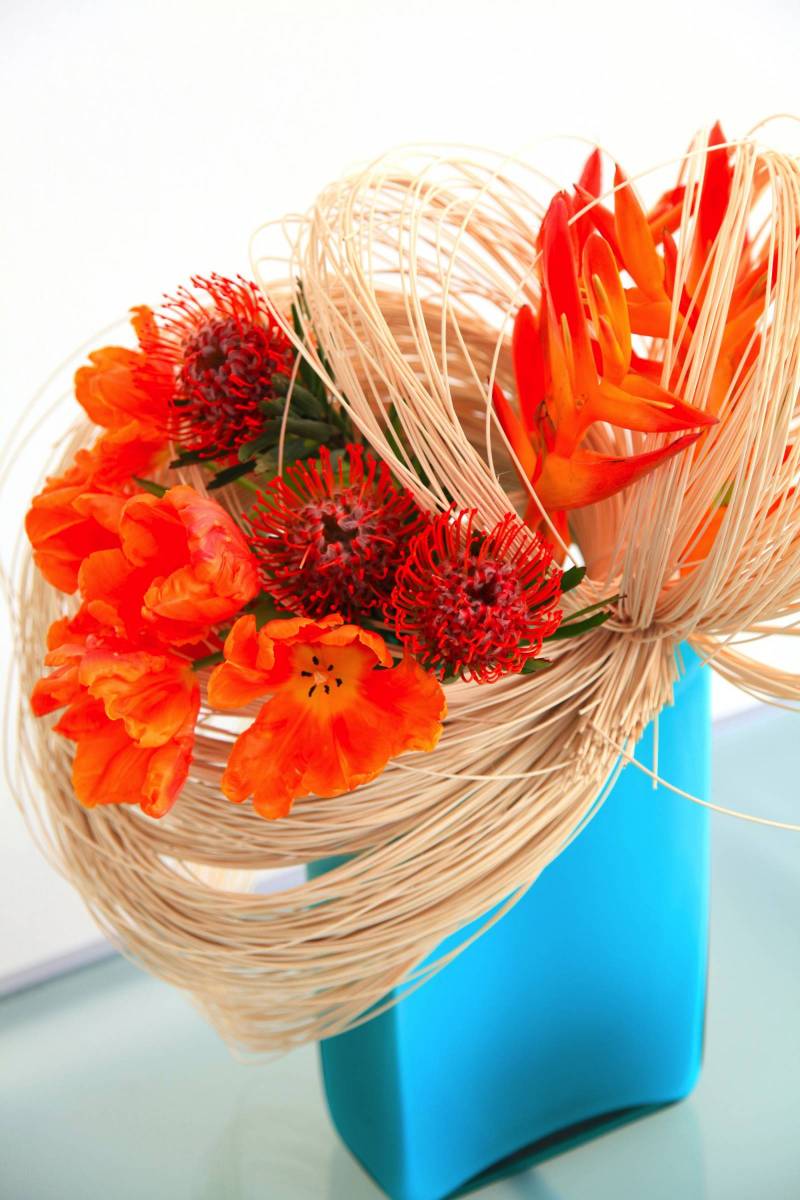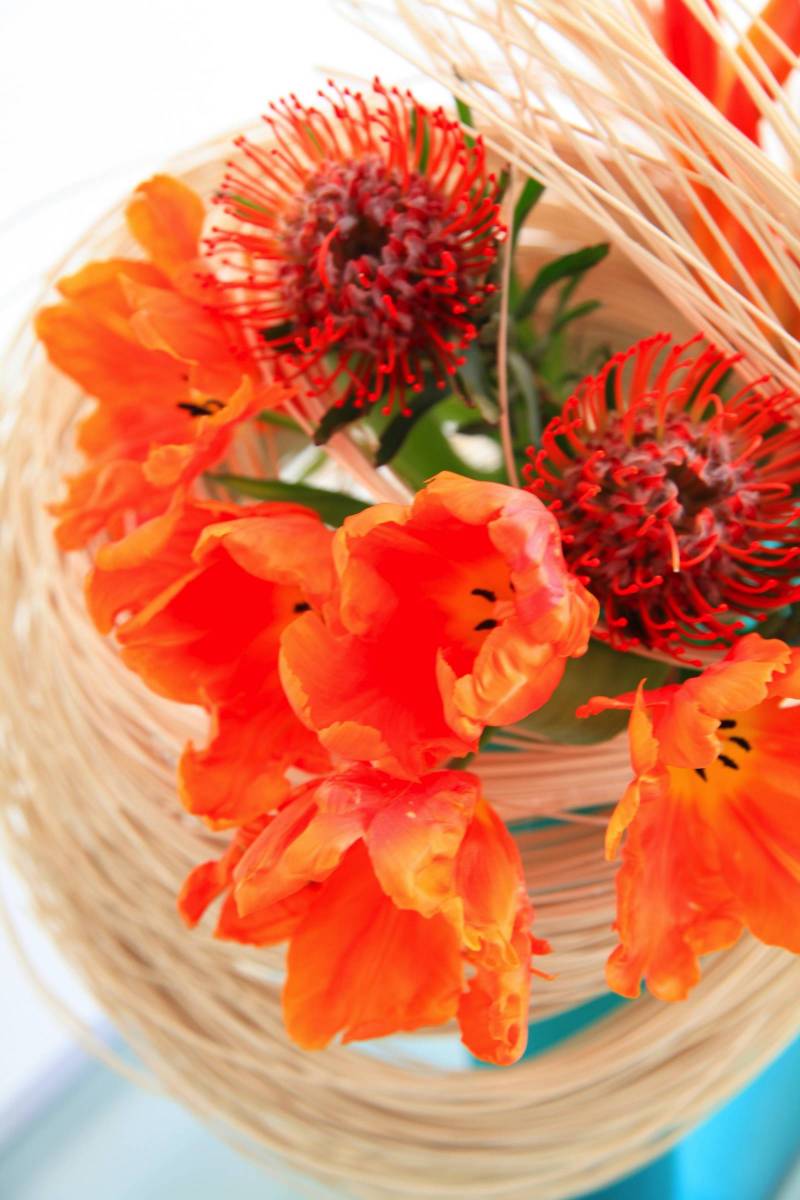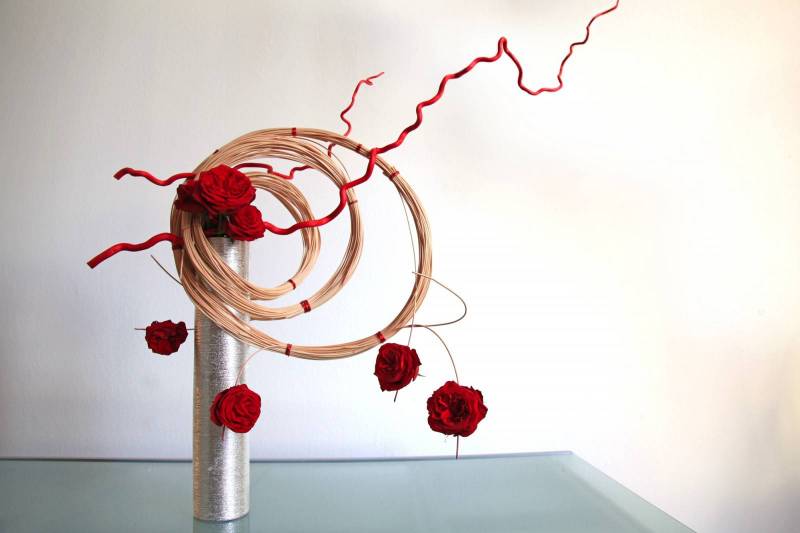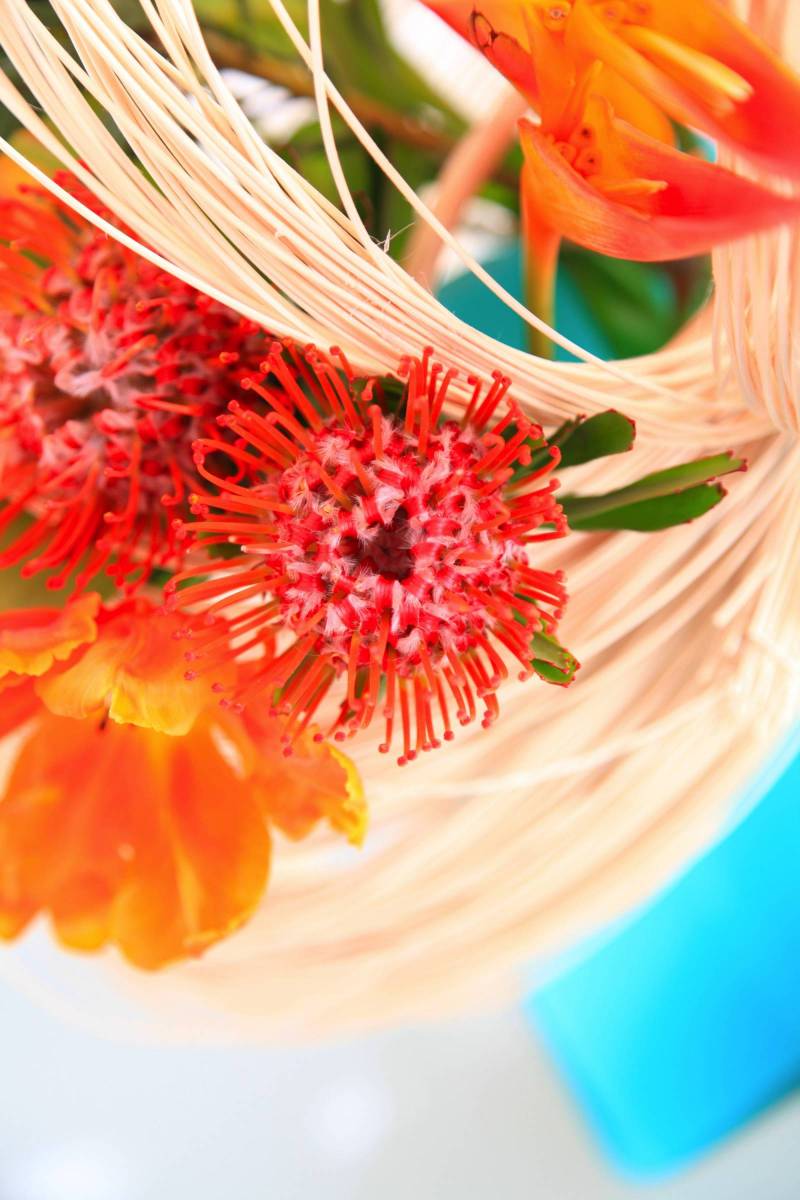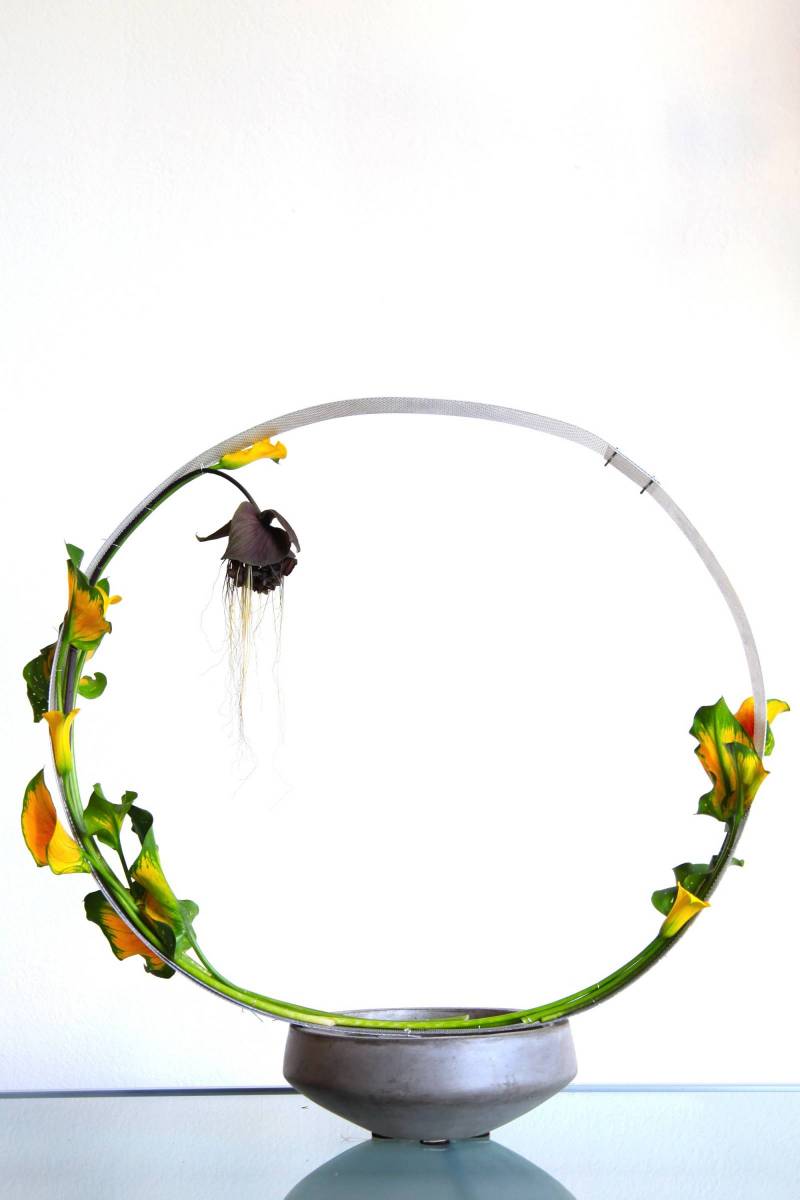 One ultra exotic black orchid is the focal point of this metal and calla lily scultpture. We love this!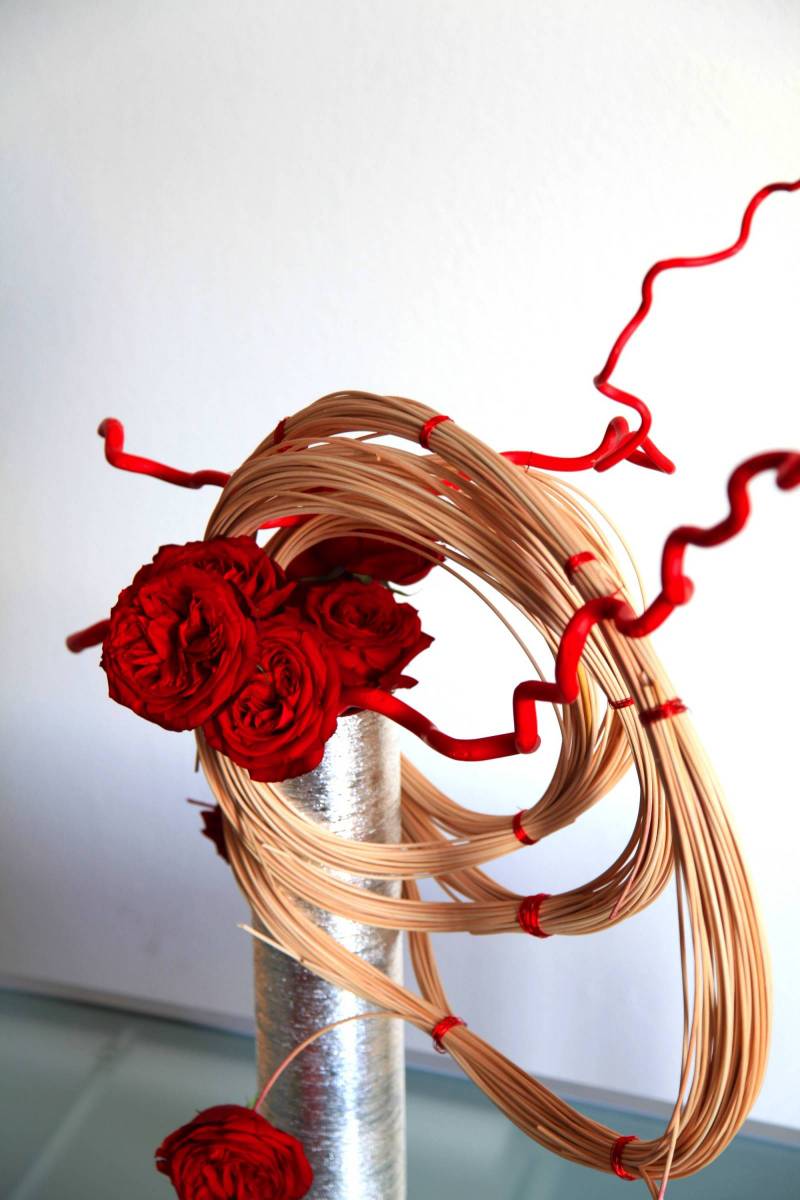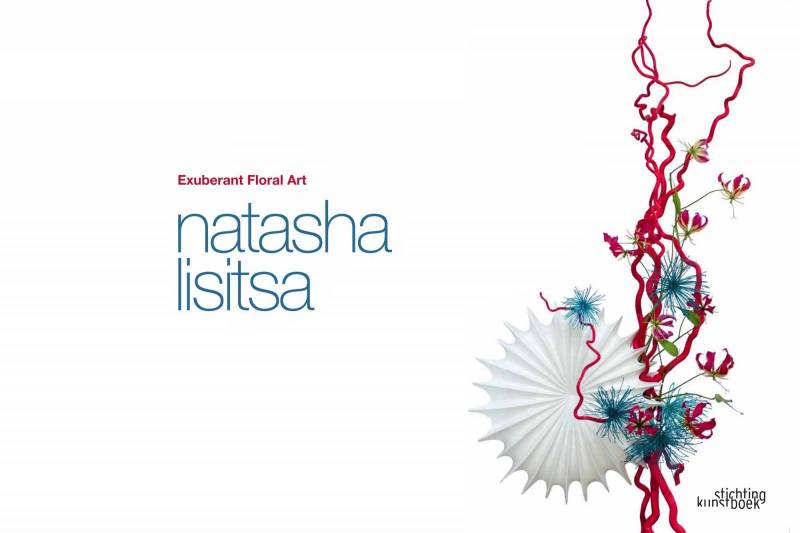 For inspiration and to learn more about her floral creations, buy the book, Natasha Lisitsa Exhuberant Floral Art. It's one of our favorite books it in our PW library, and if you love floral design this is a must read.