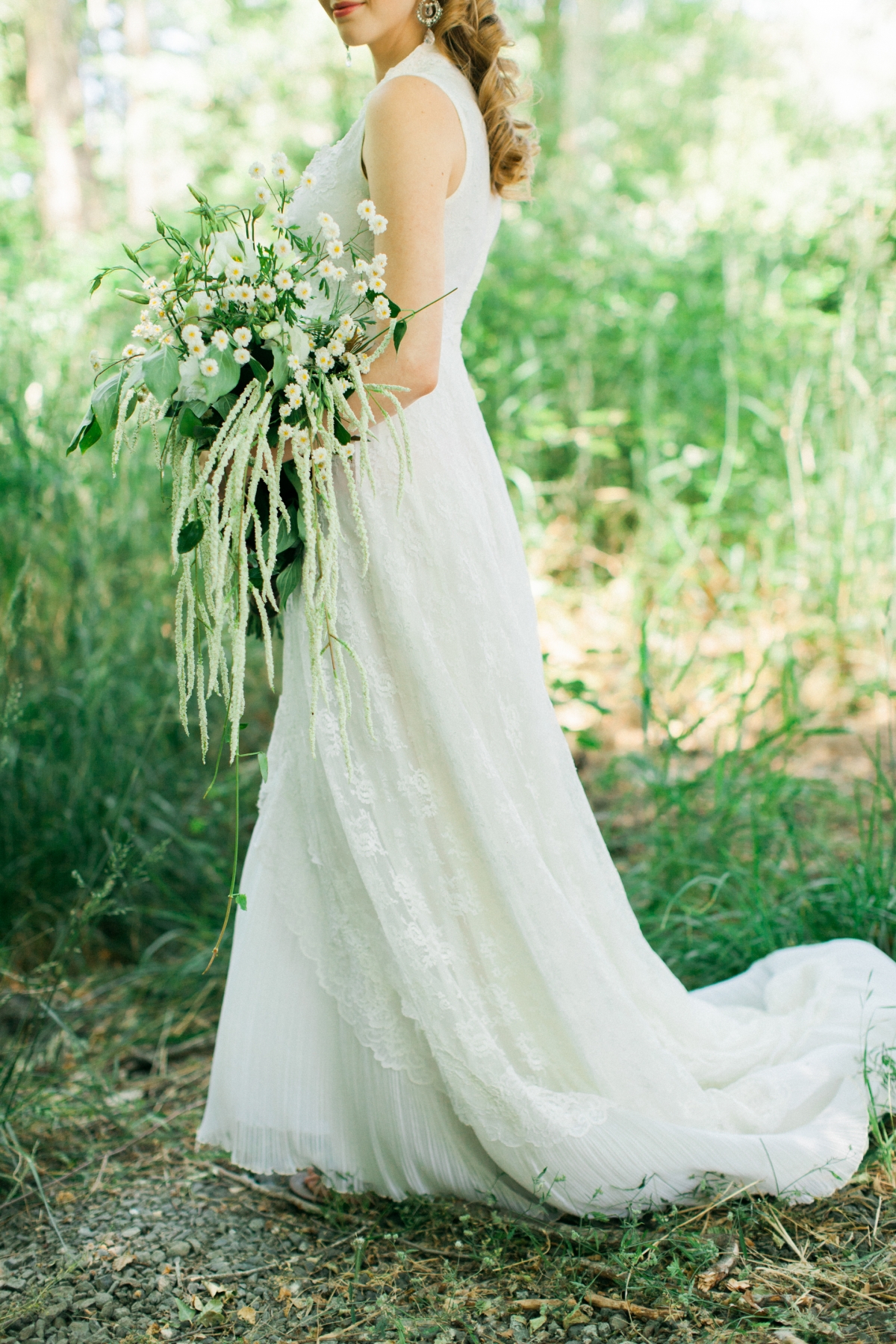 Terrie Day, owner and event stylist at Allure with D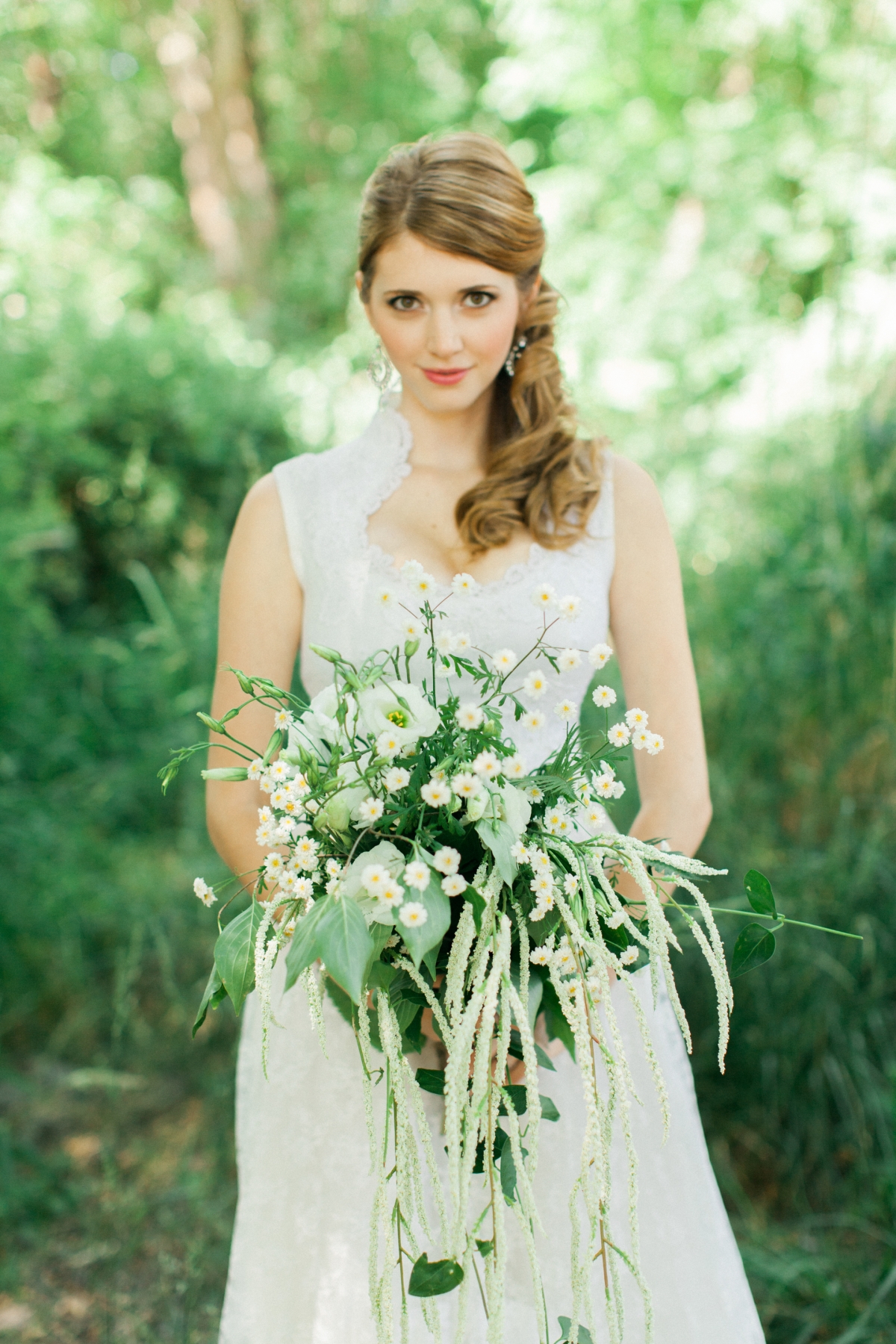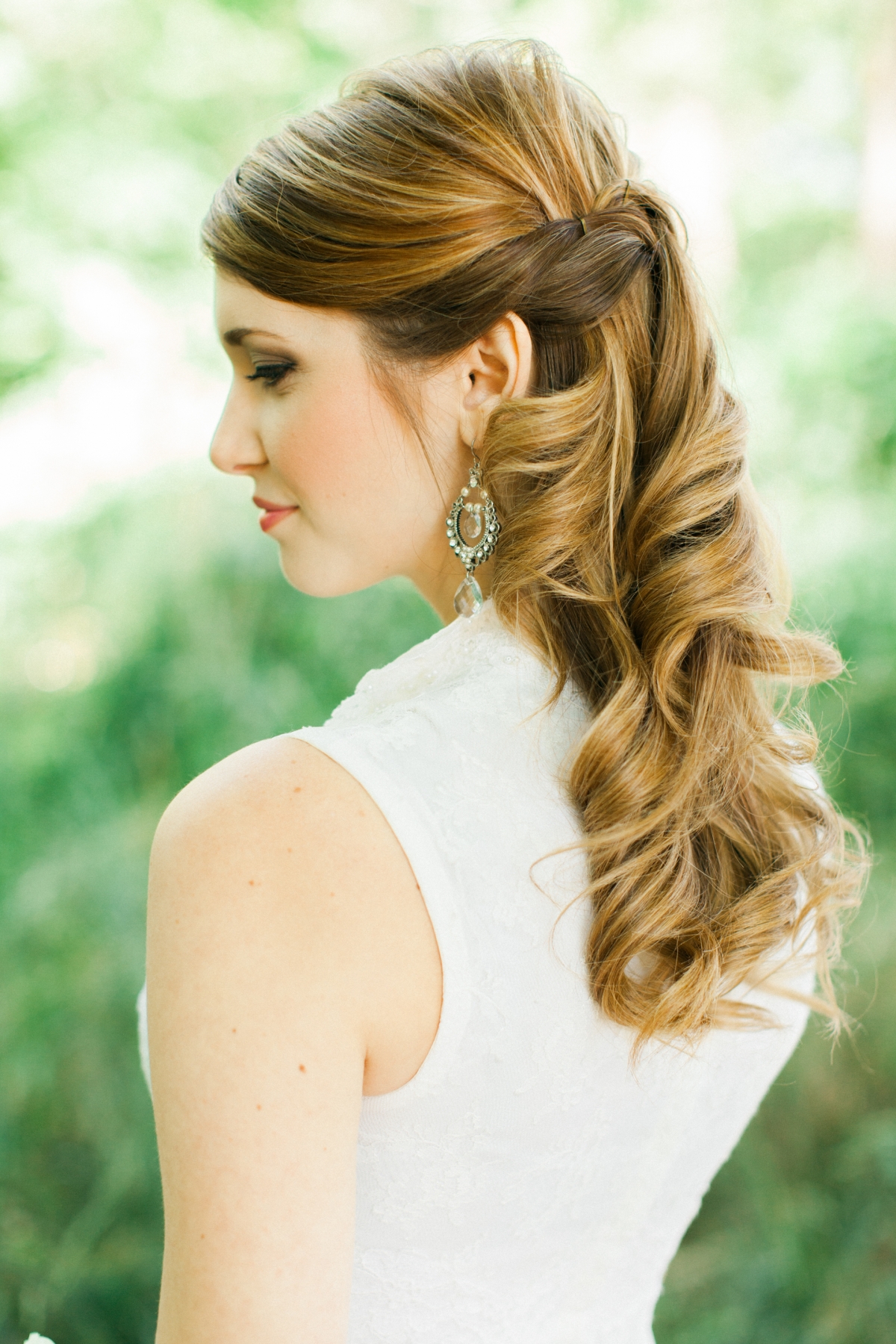 For the bridal party table, the words "love you" are spelled out on the dinner plates and the napkins are neatly tucked and fluffed under each place setting. In keeping with the effortless style, we used chairs and benches to flank each side of the distressed wooden farm table. Baked to perfection, french vanilla macarons adorned the dessert table while freshly picked stems of lavender were used to decorate the naked cake. The sprigs of greenery used throughout wa sfound growing abundantly here in the Rogue Valley.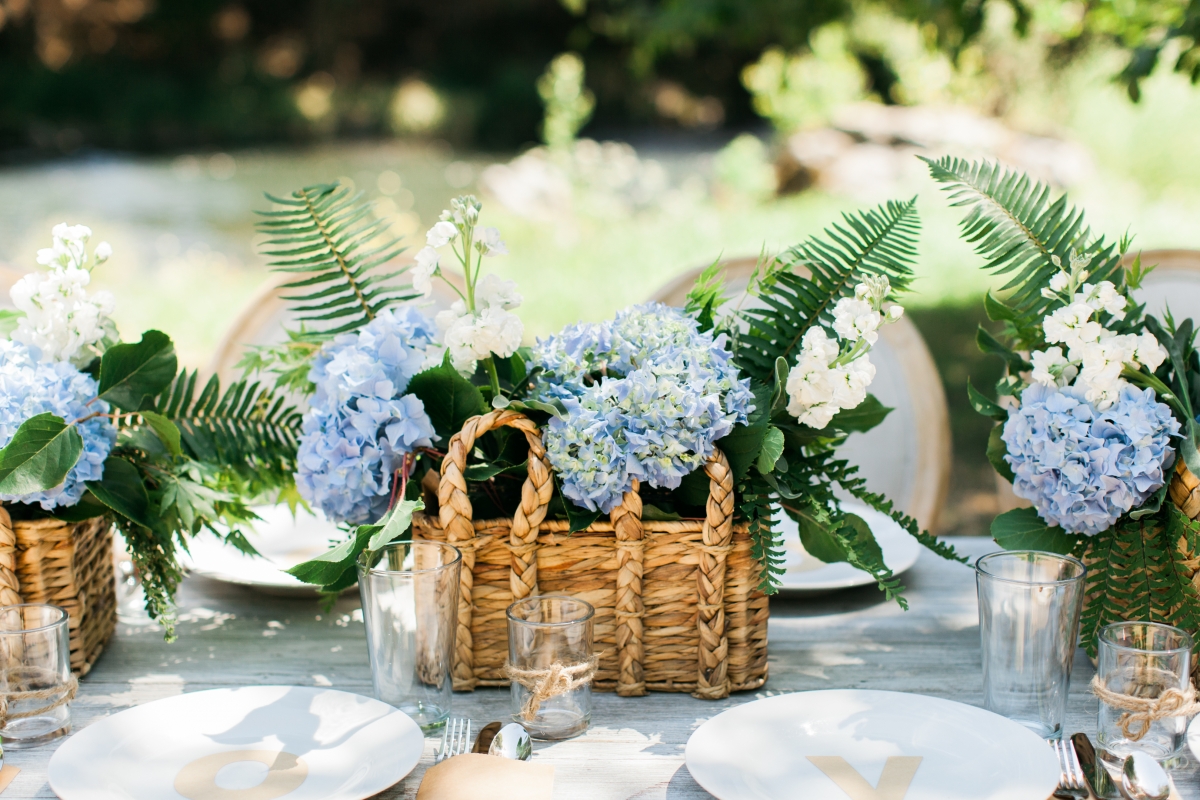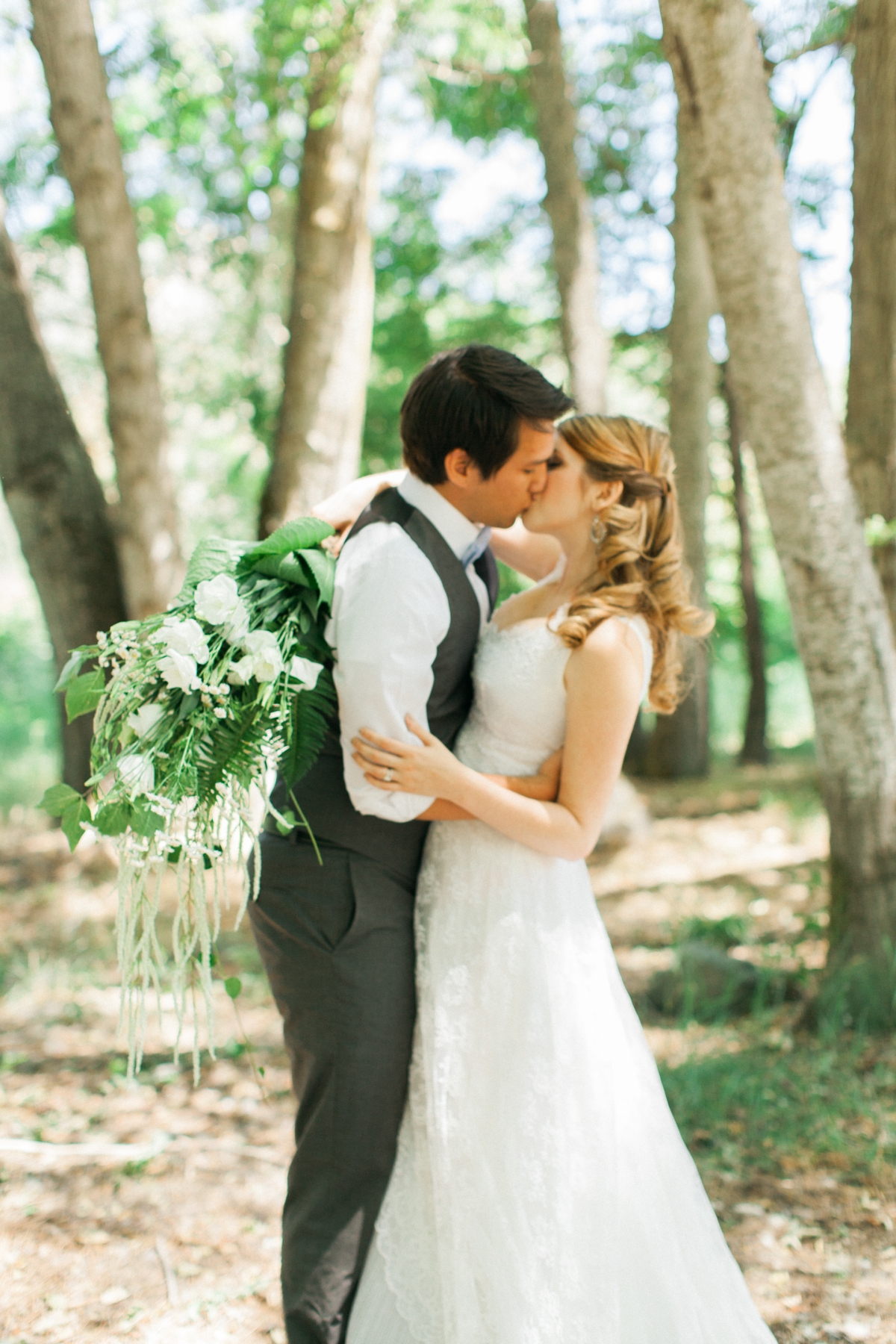 The bride is wearing a vintage wedding dress that was a fabulous find from a thrift store! Terrie's sister, who originally found this dress, had the sleeves removed and wore it on her wedding day. It is such a unique dress that we had to bring it back to life for a photo shoot. It's amazing how we can use what nature surrounds us with.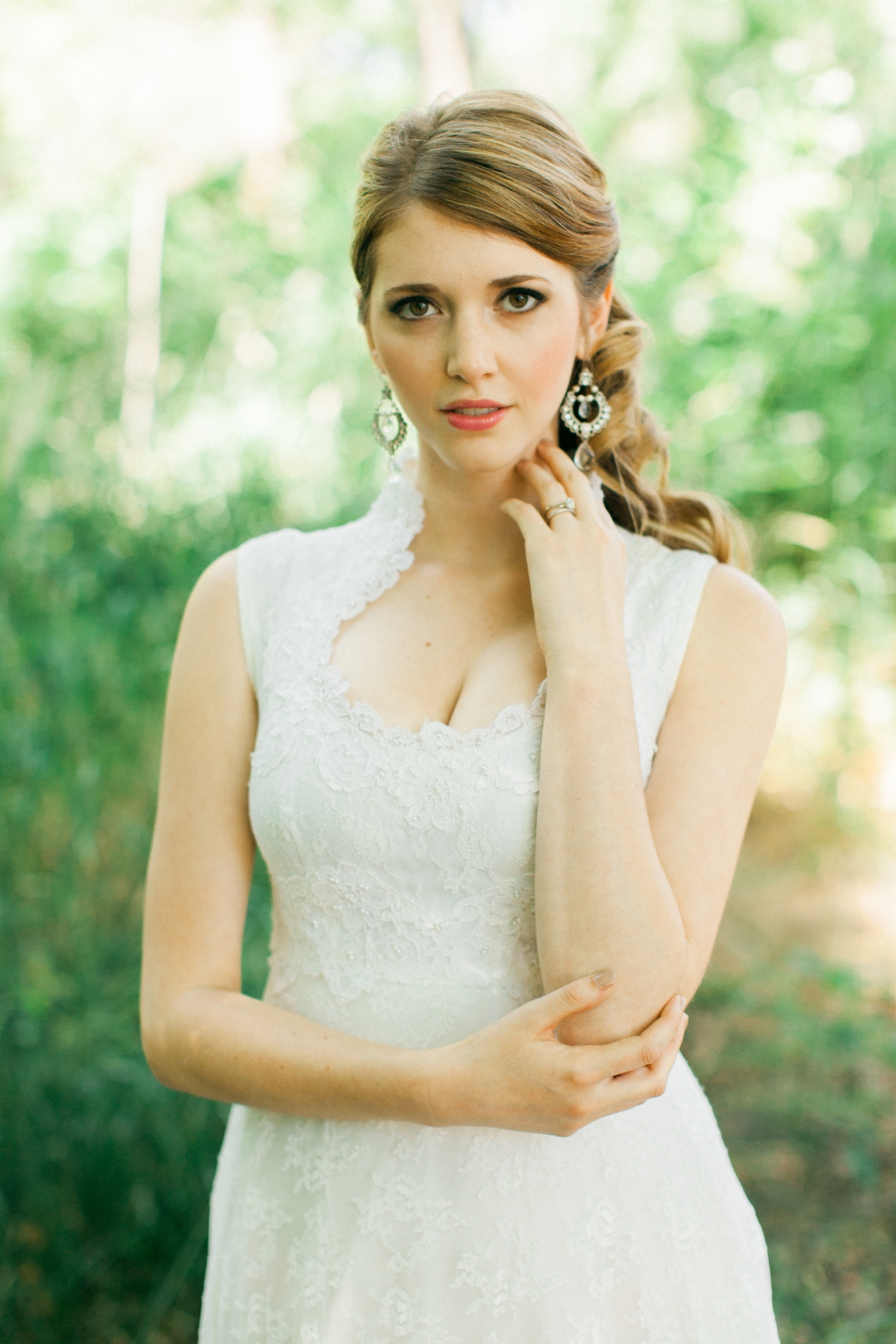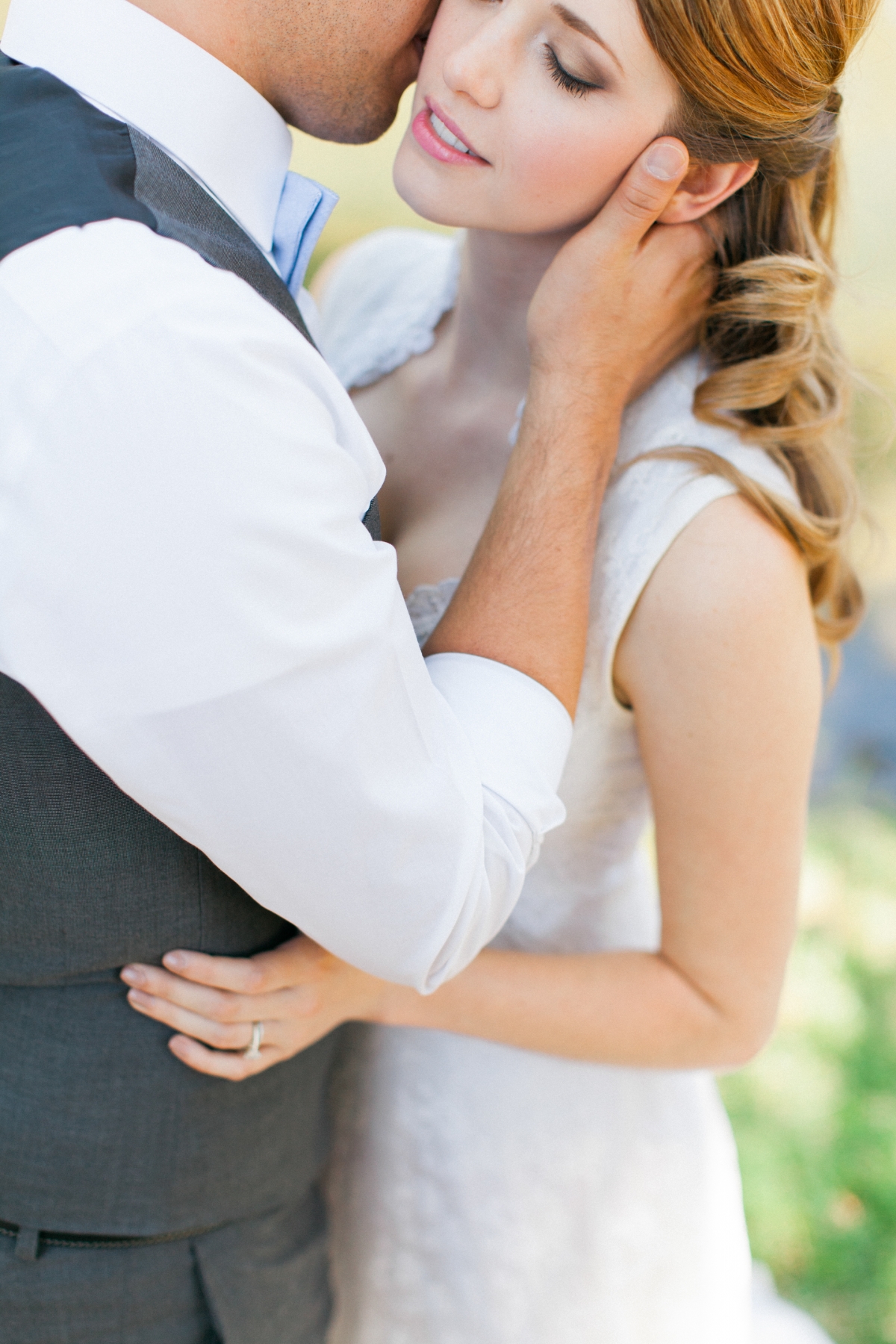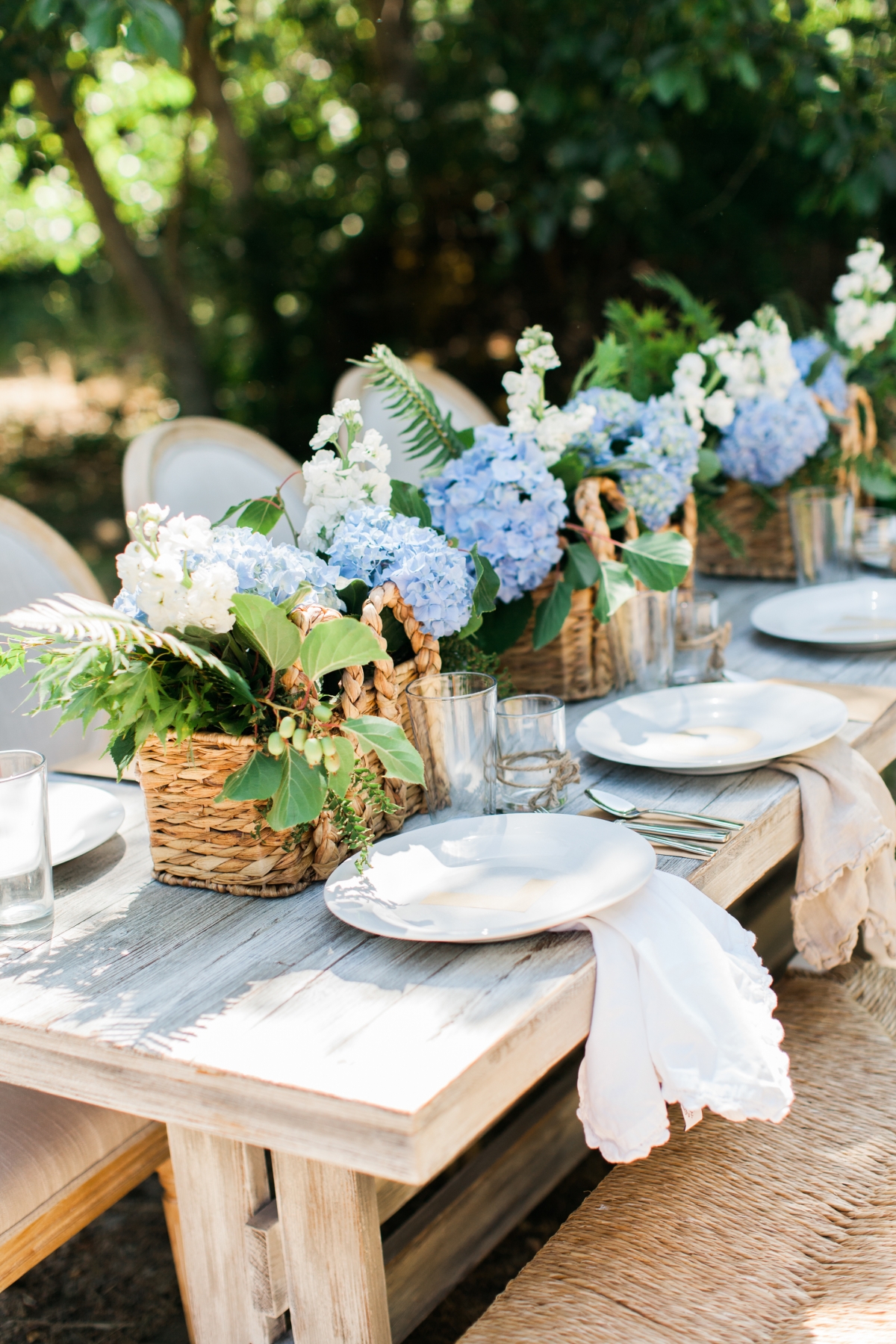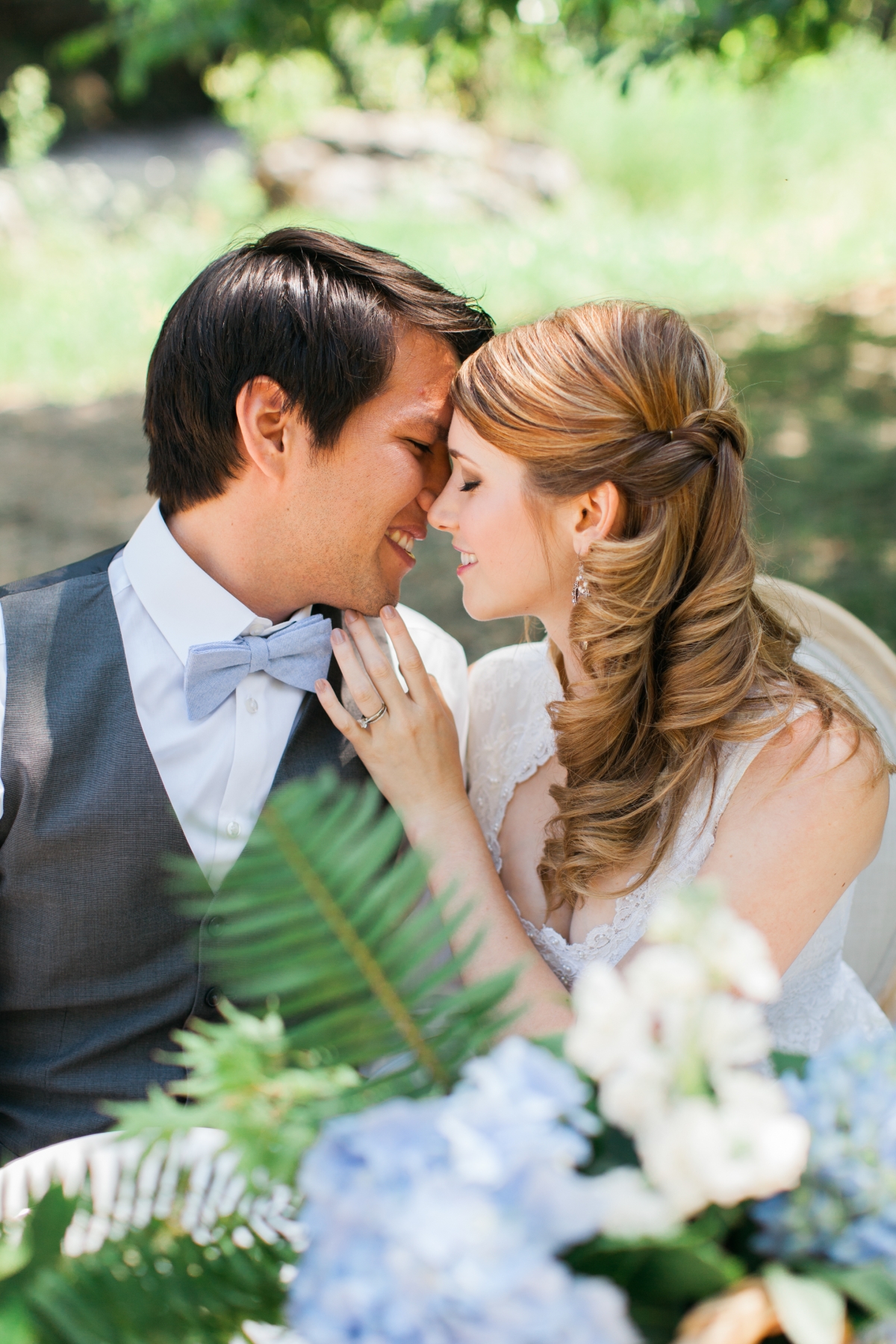 Only a small bundle of white flowers were purchased from the market to create the bridal bouquet. The hydrangea blooms and ferns were also foraged from nature.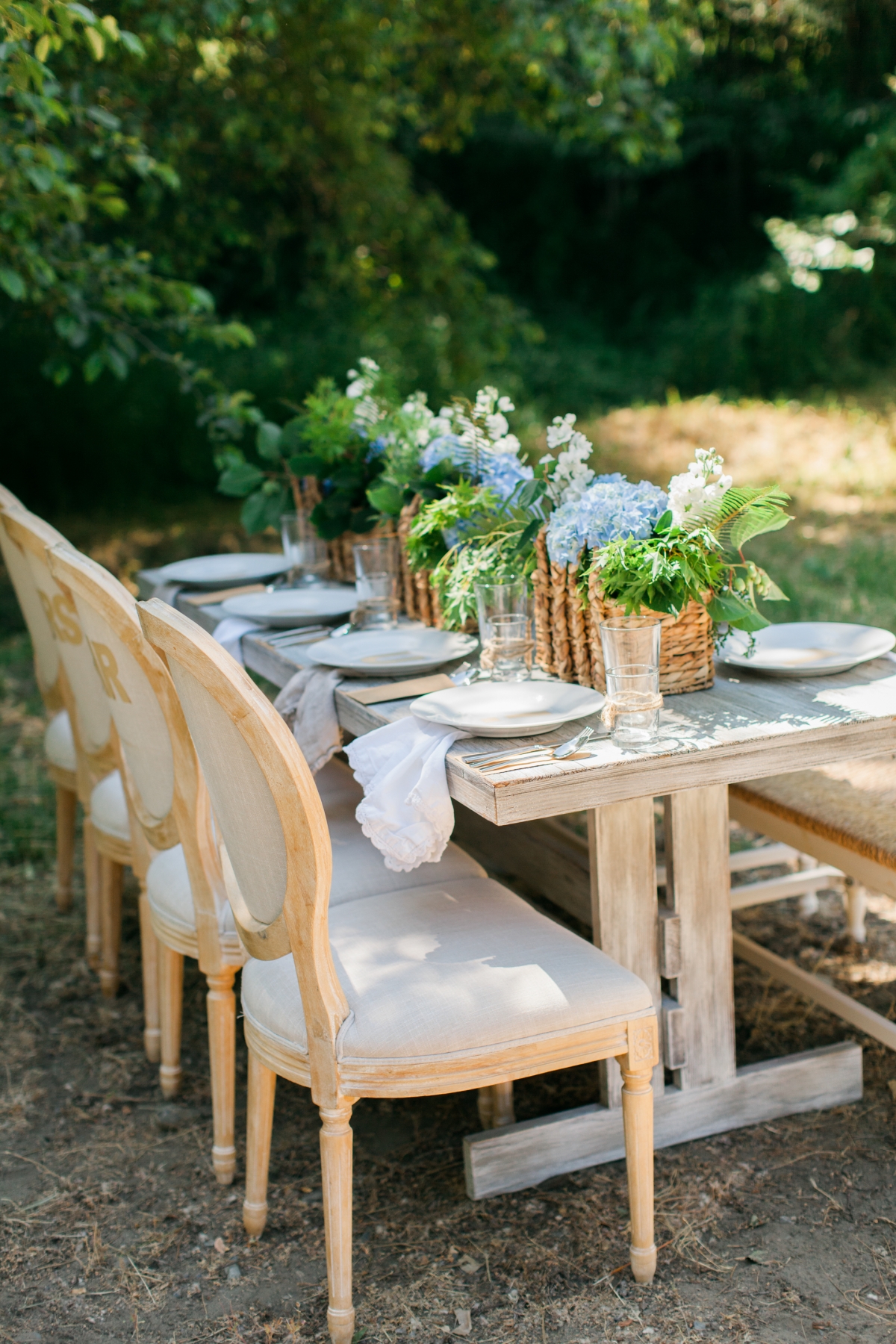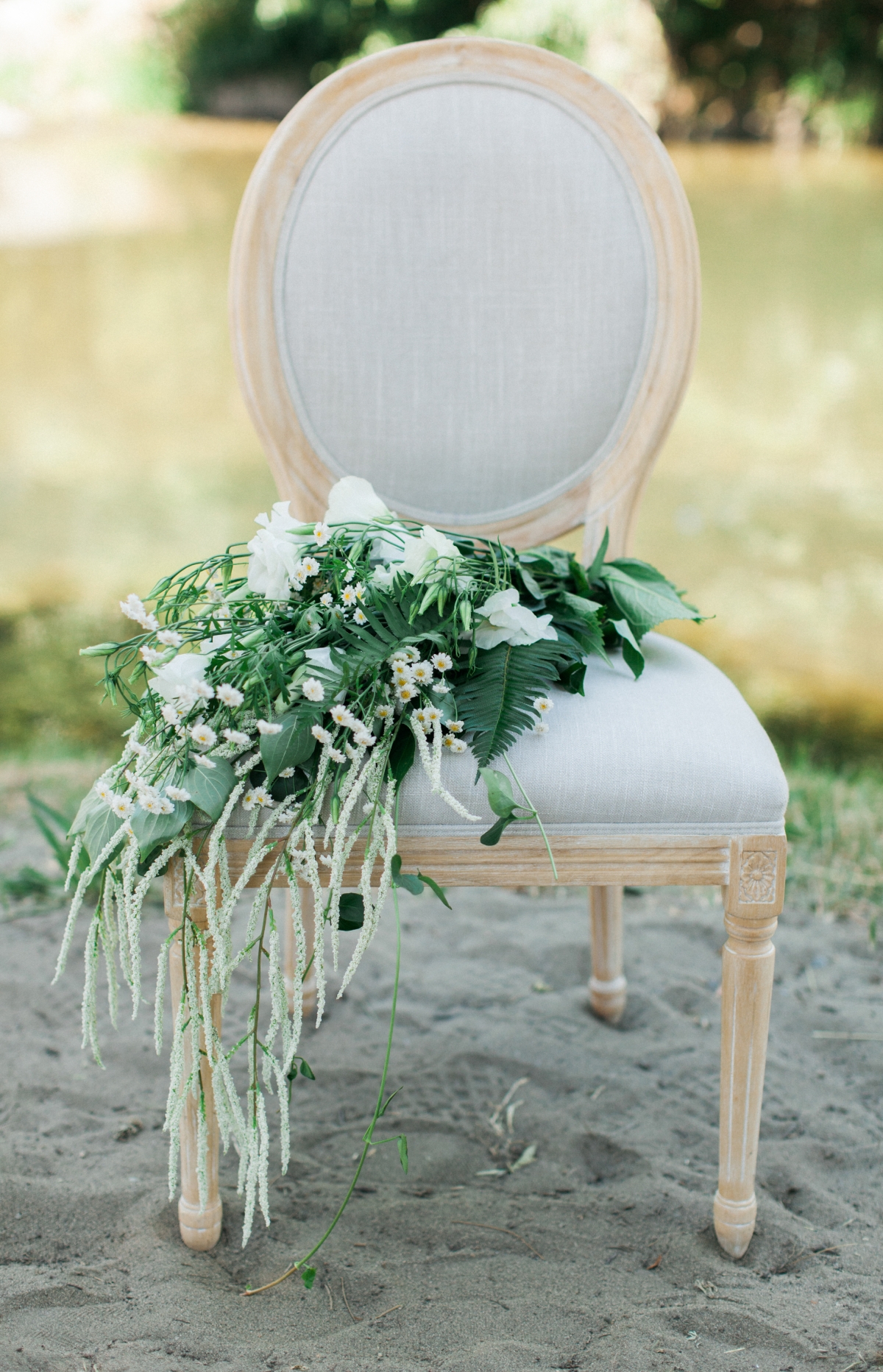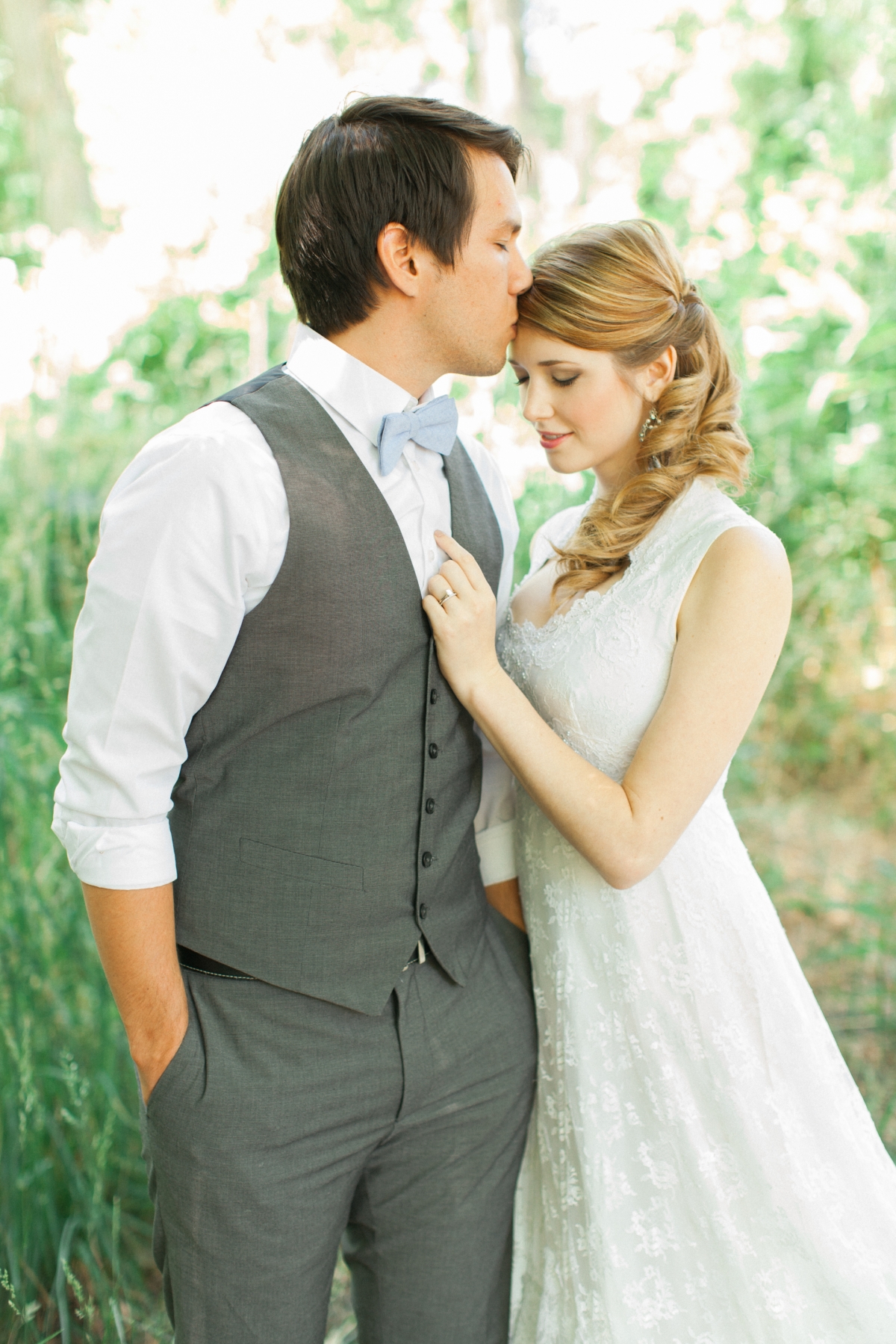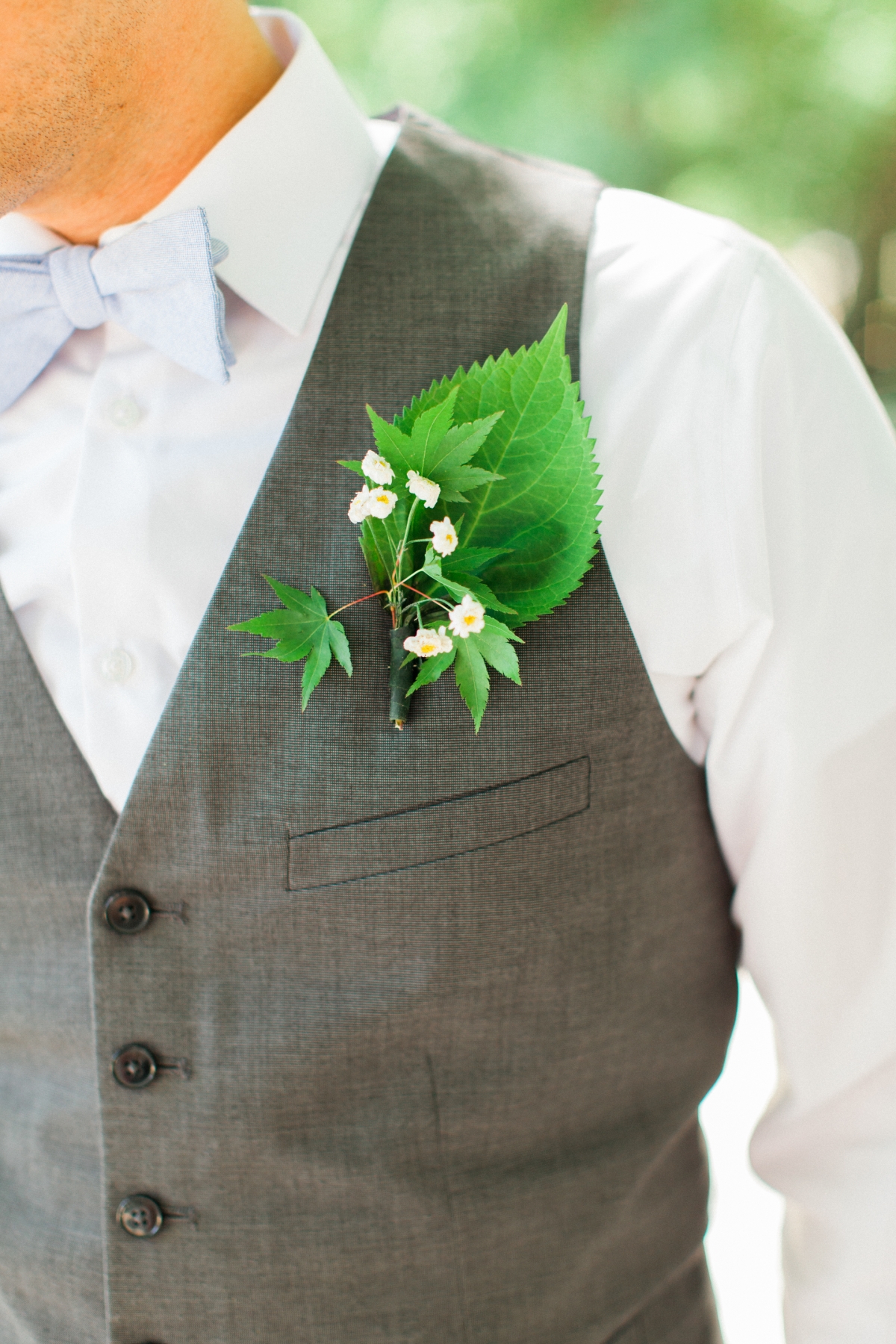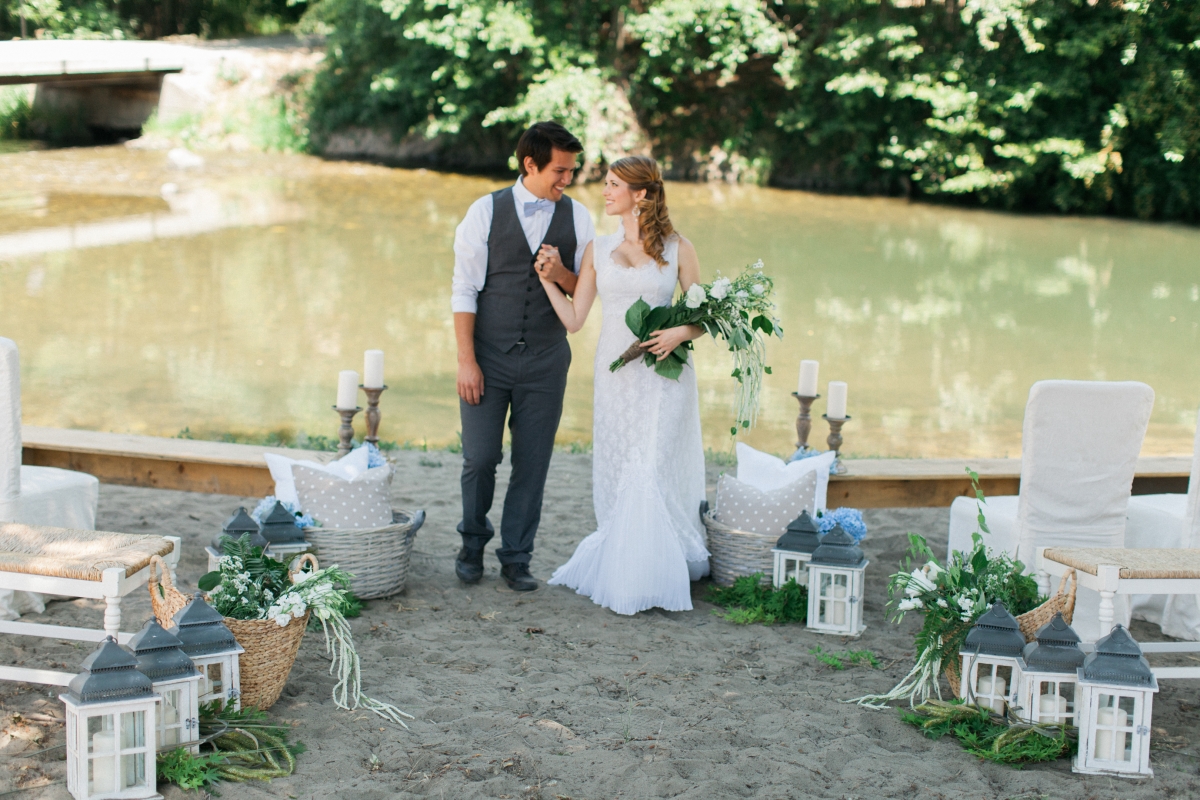 errie used the soft surroundings of the natural foliage to create baskets full of florals and garlands to drape the aisle for the ceremony. Terrie used woven baskets of pillows, rustic lanterns and mismatched seating to help create a personal and intimate wedding.