These images were the result of Jill La Fleur's Photography Workshop in May, 2011. Tiffany Emch of Ojai Valley Inn & Spa was a gracious hostess for the workshop. Well known for their heavenly spa, the historic resort offers world class service in a setting of understated elegance. Various wedding venues are tucked away throughout the property, including the herb garden portrayed in these images.
Featured speakers included Jill, photographer Jose Villa, Abby Larson of Style Me Pretty, and Robyn and Halii I'aea of Pacific Weddings, each of whom gave insight on how to get published. Also featured, Joel Serrato of Joel Serrato Films, Ceci Johnson of Ceci New York and Brian Greenburg of Richard's Photo Lab, gave their expert advice on branding and building a successful photography business.
A gown by Claire La Faye evokes a nostalgic feminine romance paired with a rosary from the Waxing Poetic collection and a birdcage veil by Lo Boheme. Camilla Svensson Burns designed a gorgeous bouquet of ranunculuses, white parrot tulips and bay leaves for a fresh-from-the-garden feel.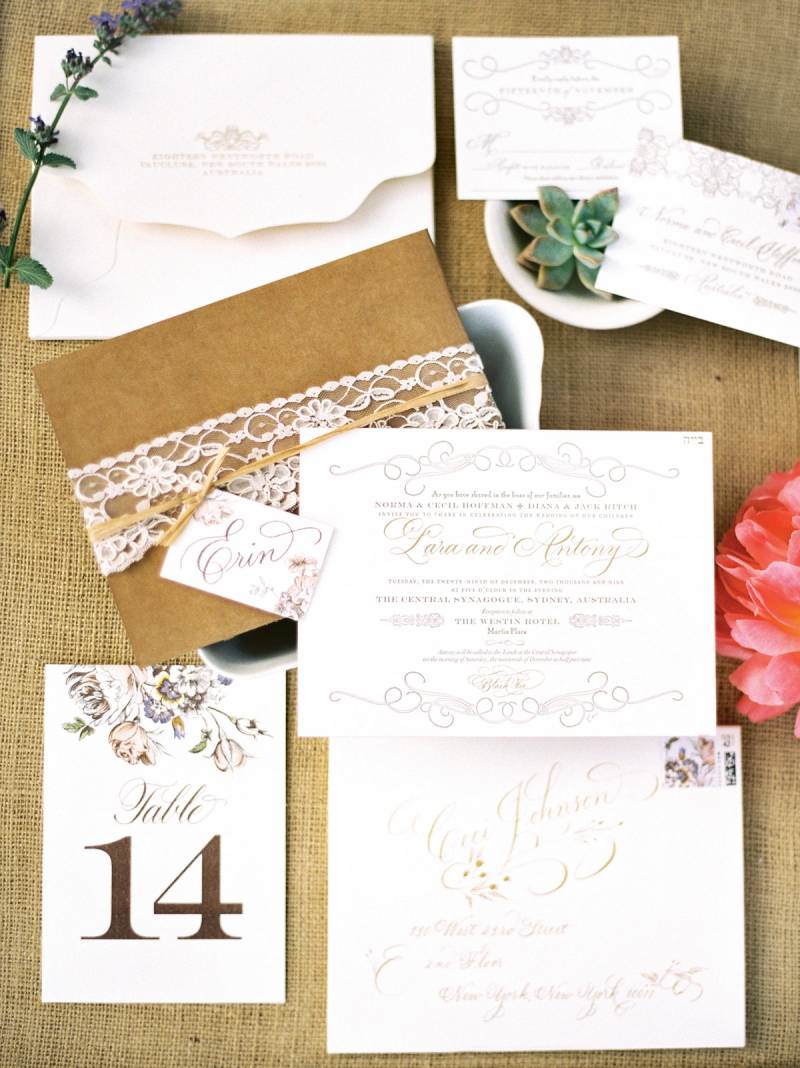 A stationery suite by Ceci New York is layered with the nuances of this Ojai Valley Inn setting, styled by Jill La Fleur of La Fleur Weddings and Events for her photography workshop.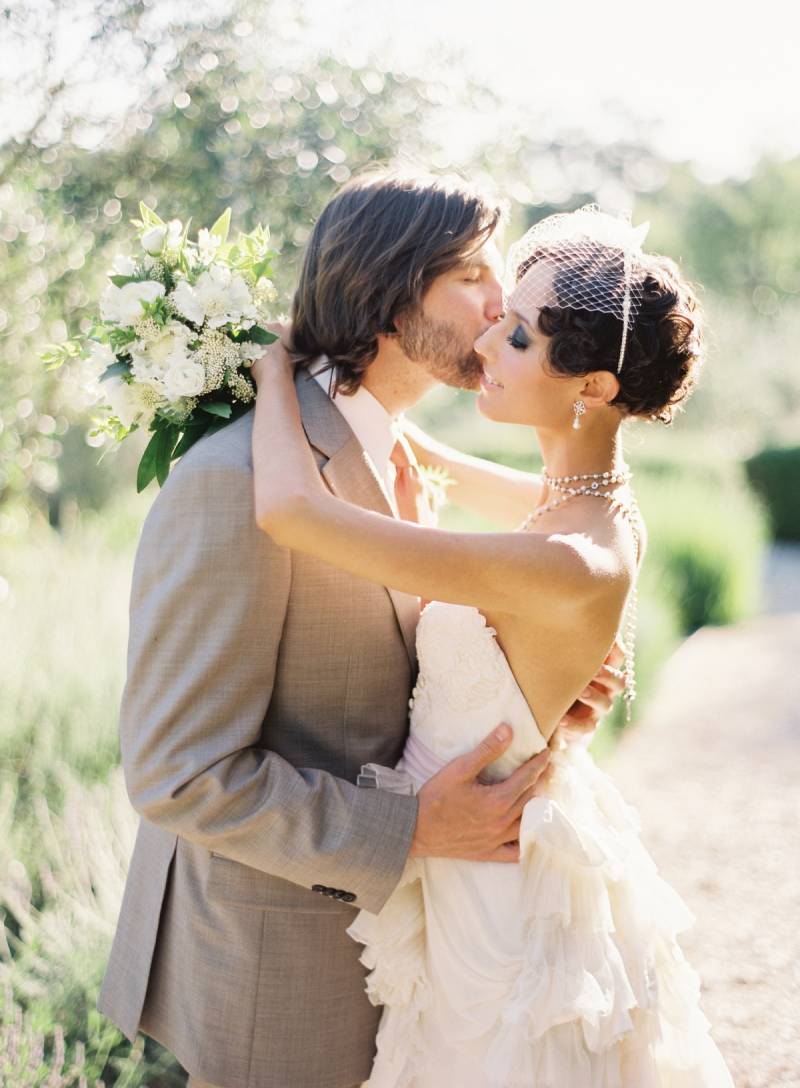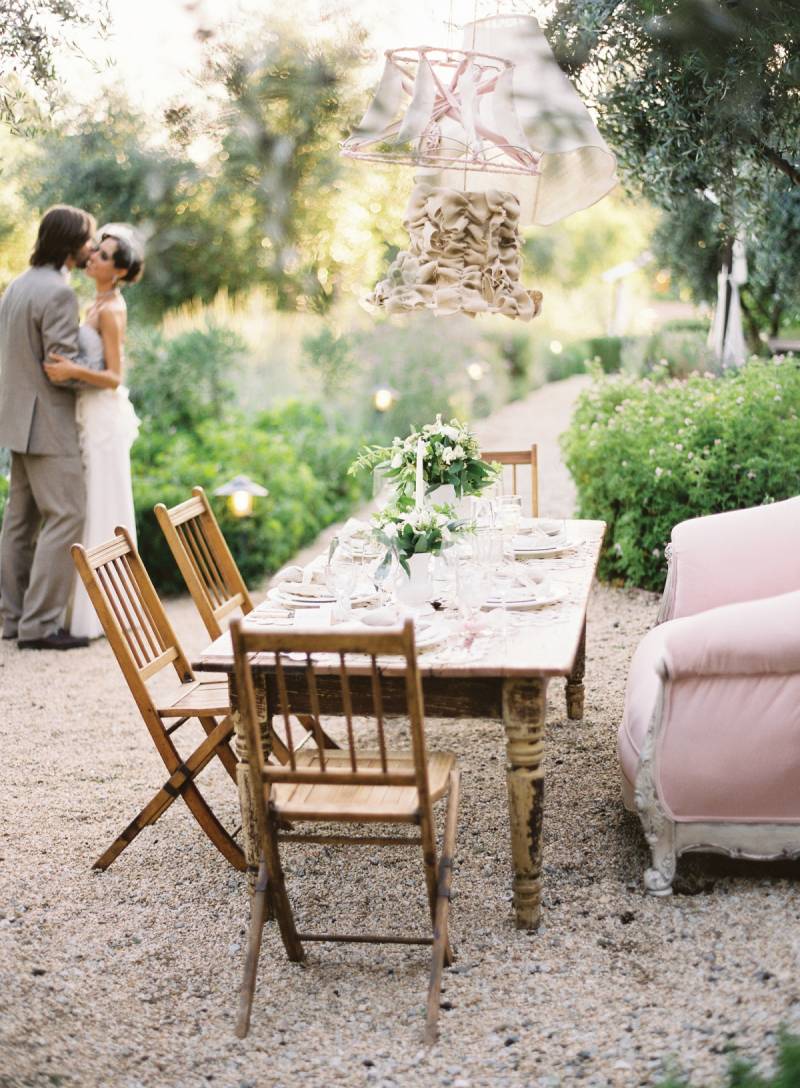 The shabby chic furnishings, provided by Found Vintage Rentals, fit the scene perfectly.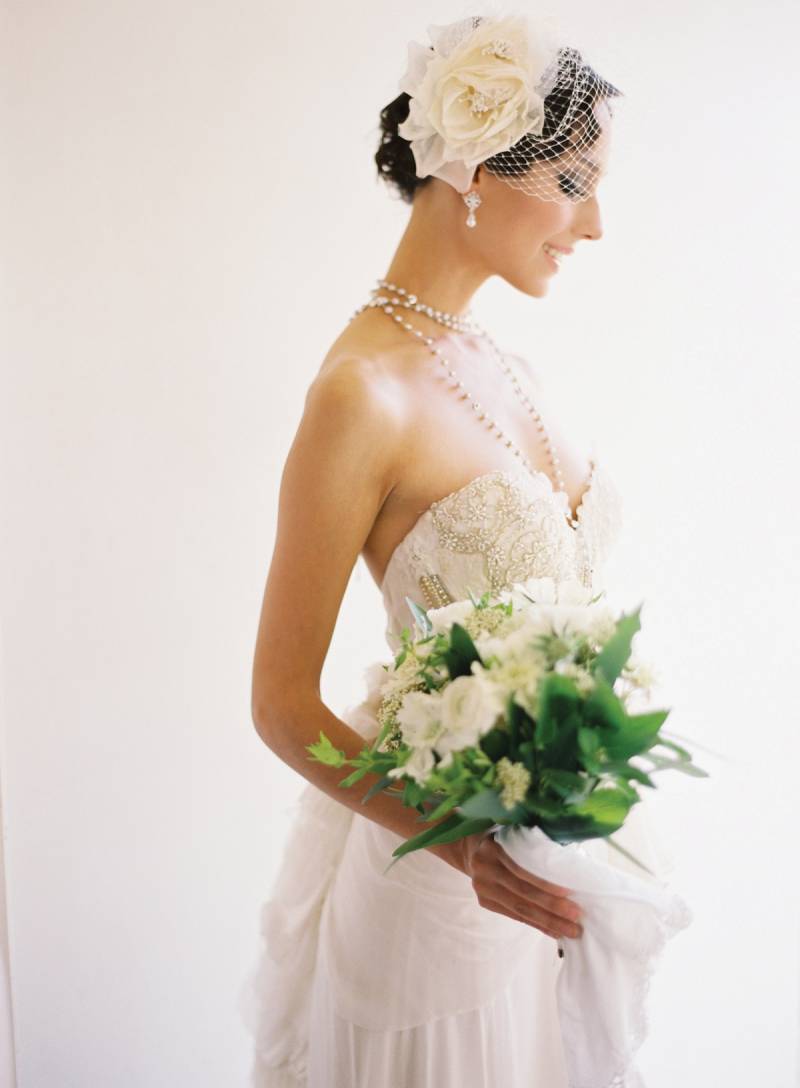 The intricate beading and embroidery on the bodice of Claire La Faye's dress are beautiful in the soft light alongside a bouquet by Camilla Svensson Burns.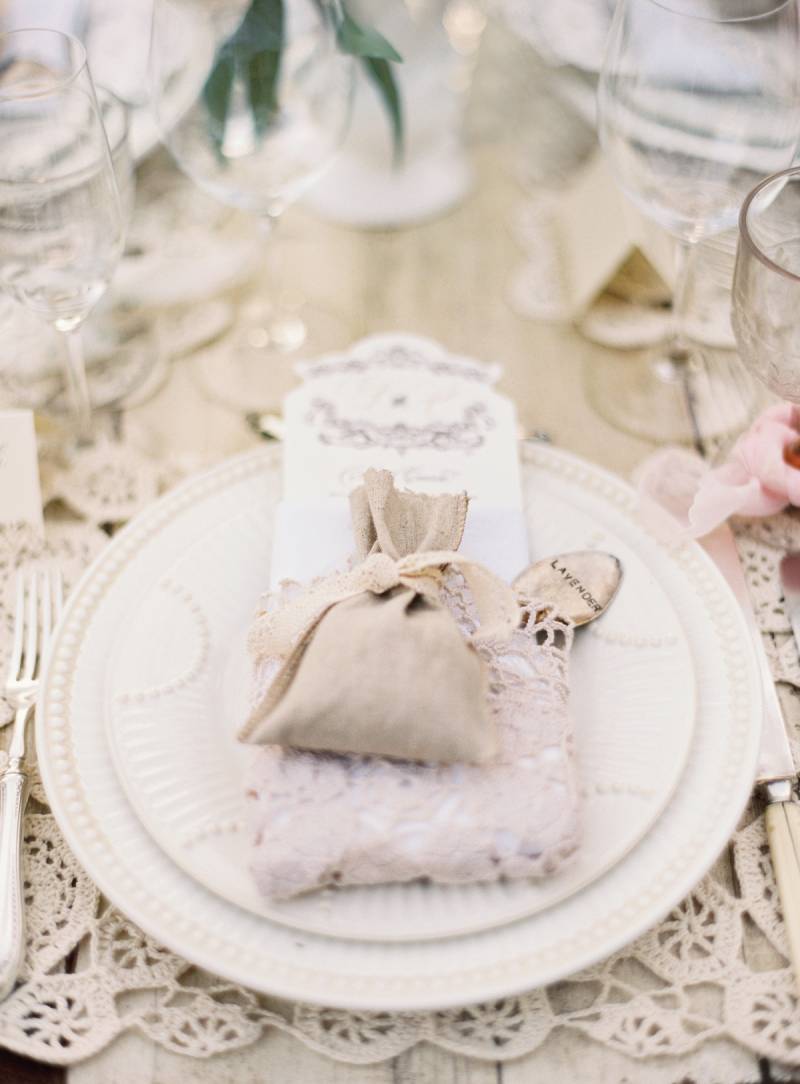 Jill La Fleur collected antique spoons and sachets from Avec Moi Décor to embellish each place setting.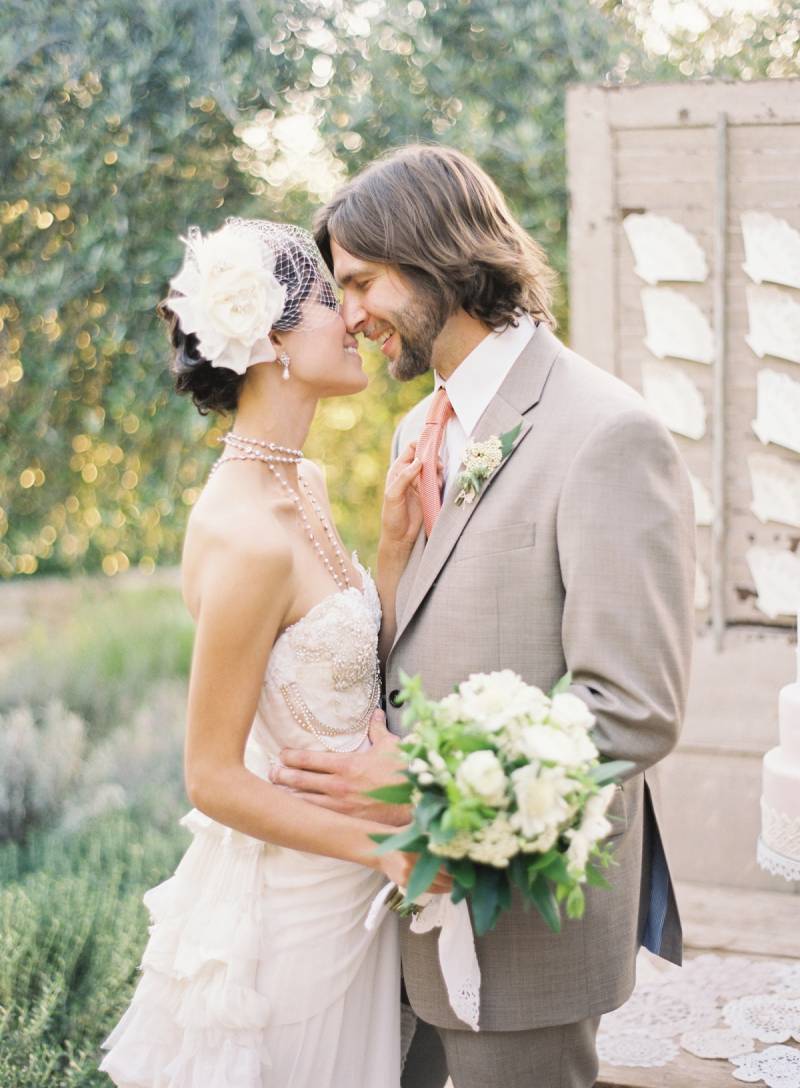 A distinguished pale suit and peach tie repeat the color story.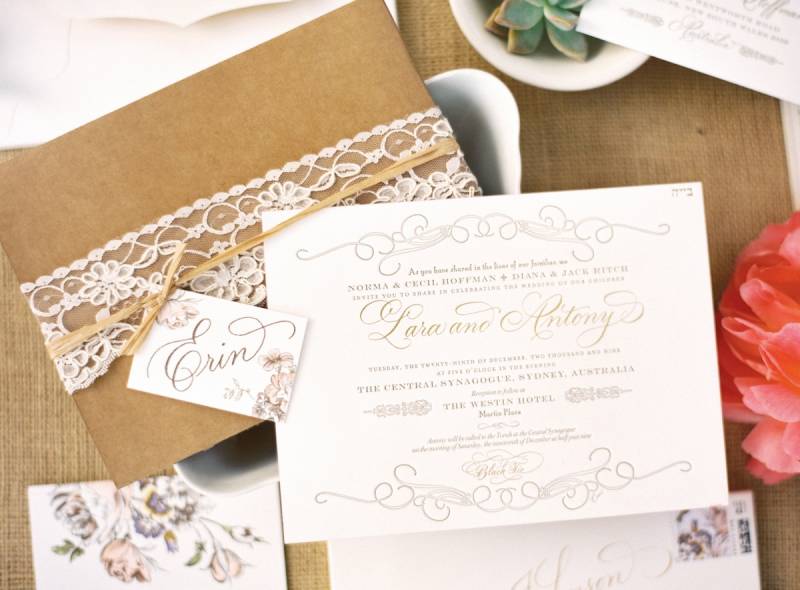 Stationery by Ceci New York conveys the same fine attention to detail.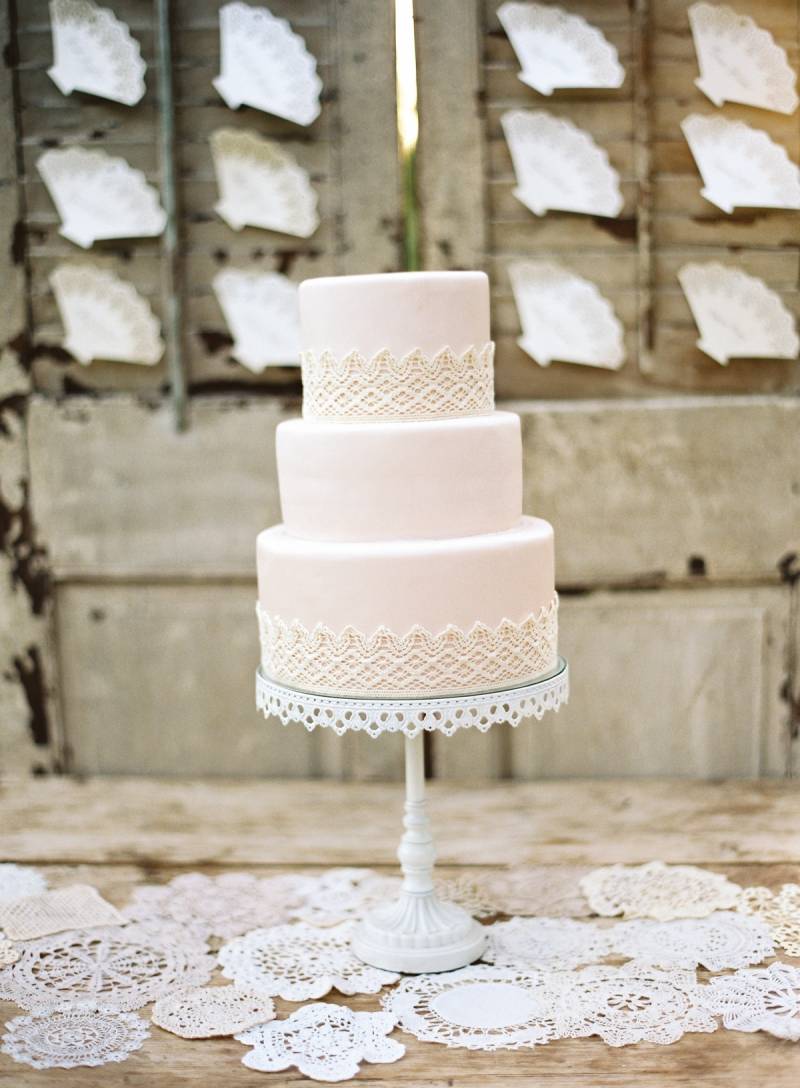 A simply pretty pink fondant cake, created by head pastry chef Calvin Yeap of Ojai Valley Inn & Spa, is displayed on an antique cake pedestal.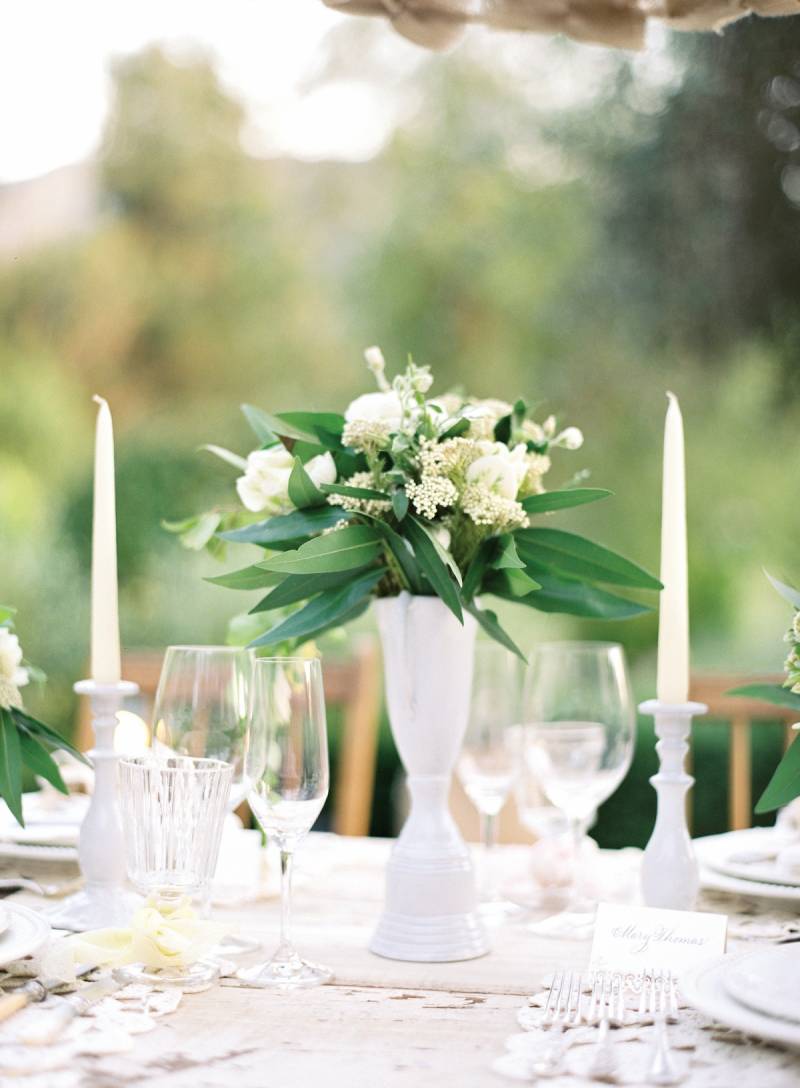 Camilla Svensson Burns' romantic style shines through in pretty table arrangements and a bouquet of peony tulips, garden roses and ranunculuses.