Along with a talented team of poised creatives, stylist Charlene Tea pieced together this styled shoot to echo the distant histories of the Old World. The stunning venue of San Francisco's iconic Palace of Fine Arts pays tribute to ancient European inspiration. Just moments from the Golden Gate Bridge lies a Greco-Roman rotunda and colonnades surrounded by immaculately planted grounds.
Stephanie of This Modern Romance speaks through her photography with eloquence, whispering of timeless fantasies just within reach. Each photograph is reminiscent of soft sunlight on bare skin, gentle winds dancing with silk skirts, and cool textured stone. Wildly romantic gowns of gossamer and lace soak in the soft Bay light as our bride explores the European inspired grounds.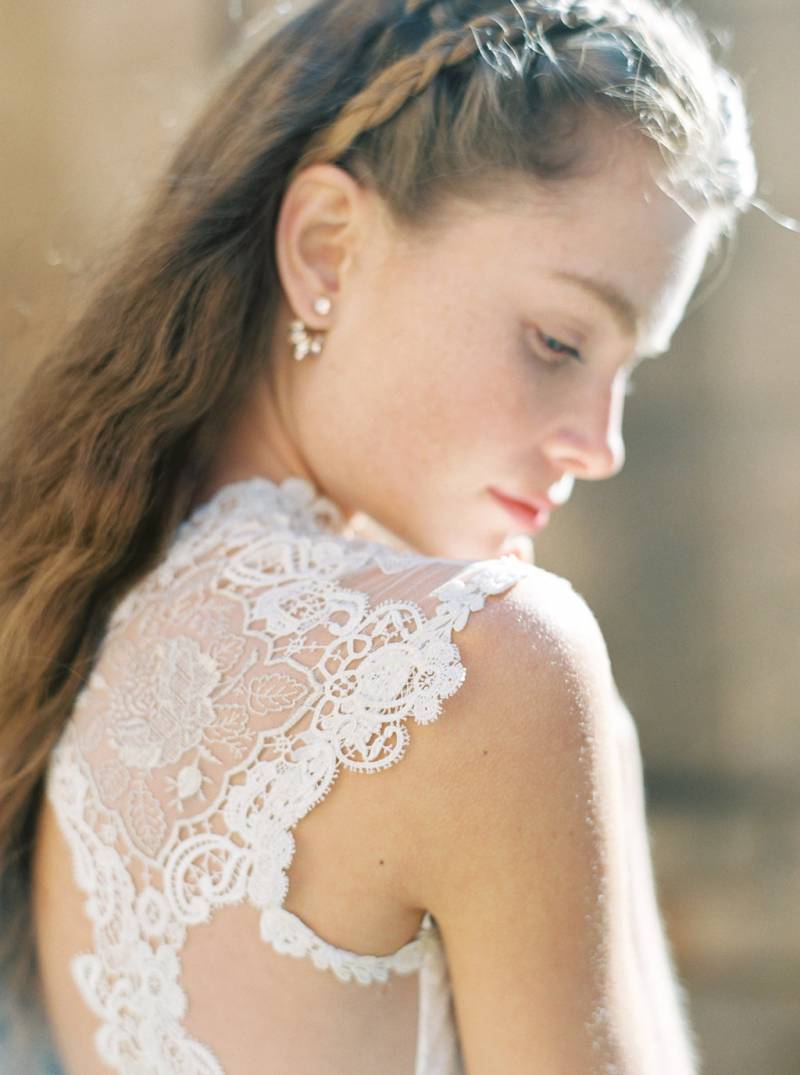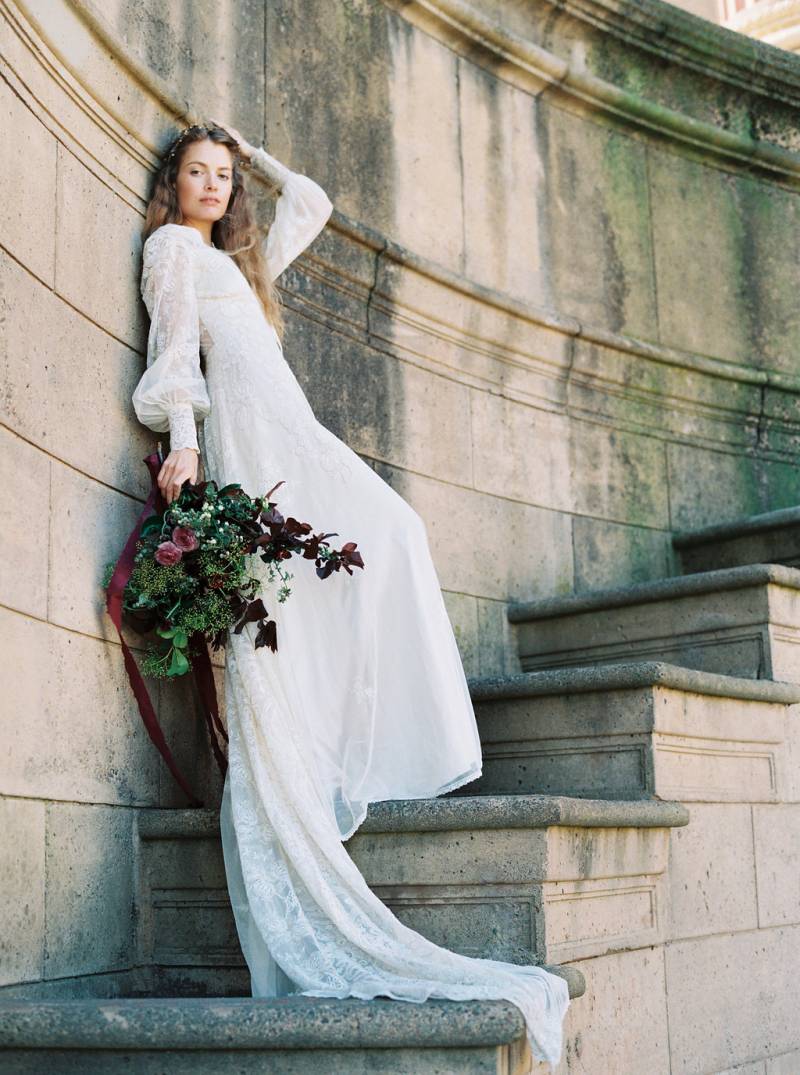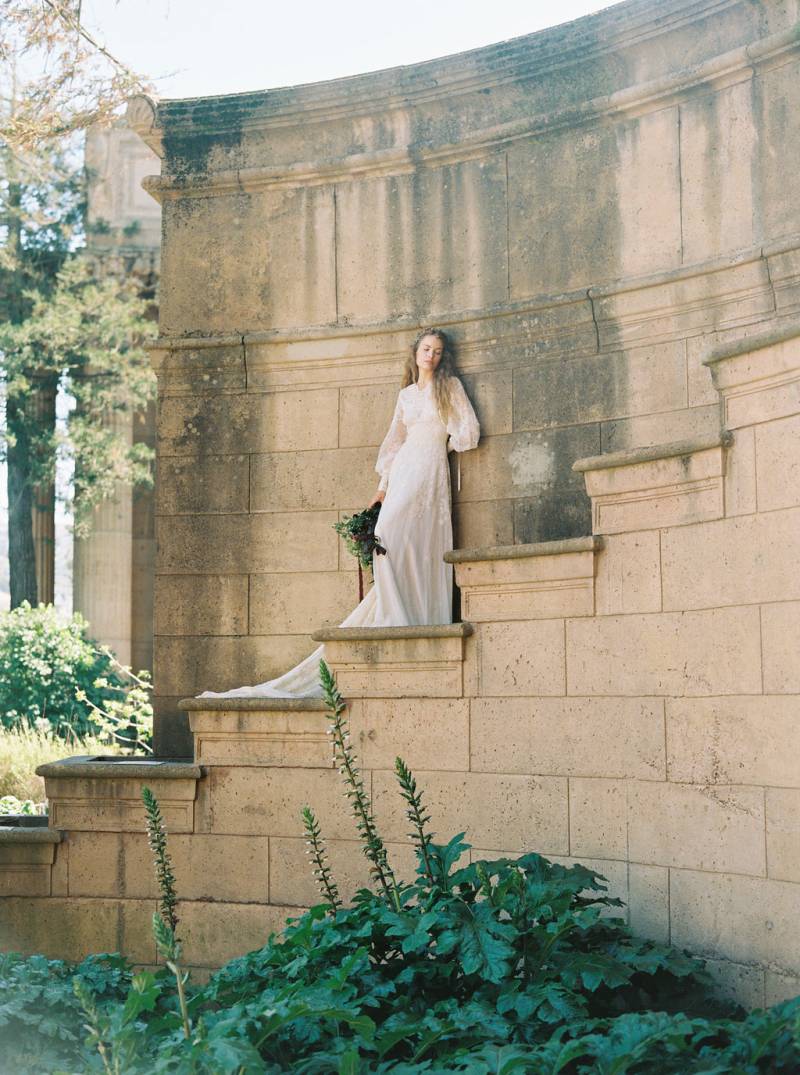 Sachi Votruba of Delphinium Floral crafted beautiful bouquets of lush, soft rose petals sprinkled between the organic movement of wildflowers and deep greenery.
Delicate pointed pen calligraphy and hand-painted watercolor brings a level of intimacy to such a monumental structure of grandeur.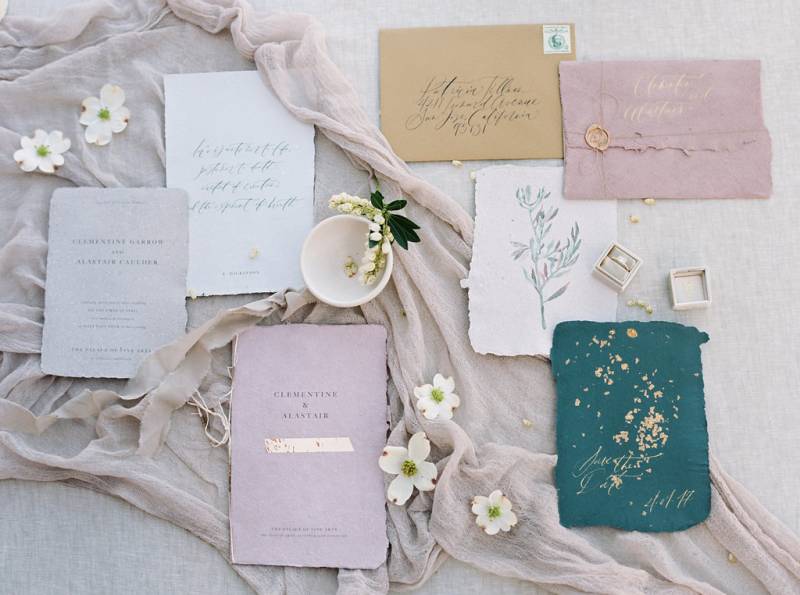 The entrancing artistry of Jasmine Rae Cakes never fails to mesmerize. The movement of this design beautifully mimics the wind blowing through the bride's veil.