Fine art film photographer Christine Clark unveils the histories of Old World Europe through the intricacies of Edwardian lace. Time-old delicate patterns trail over a modest silhouette of pure white and are effortlessly paired with loose hair and bare feet.
There is nothing more feminine and romantic than diamonds and lace. A glorious vintage ring by Trumpet & Horn serves as the crowning glory to such a divine scene.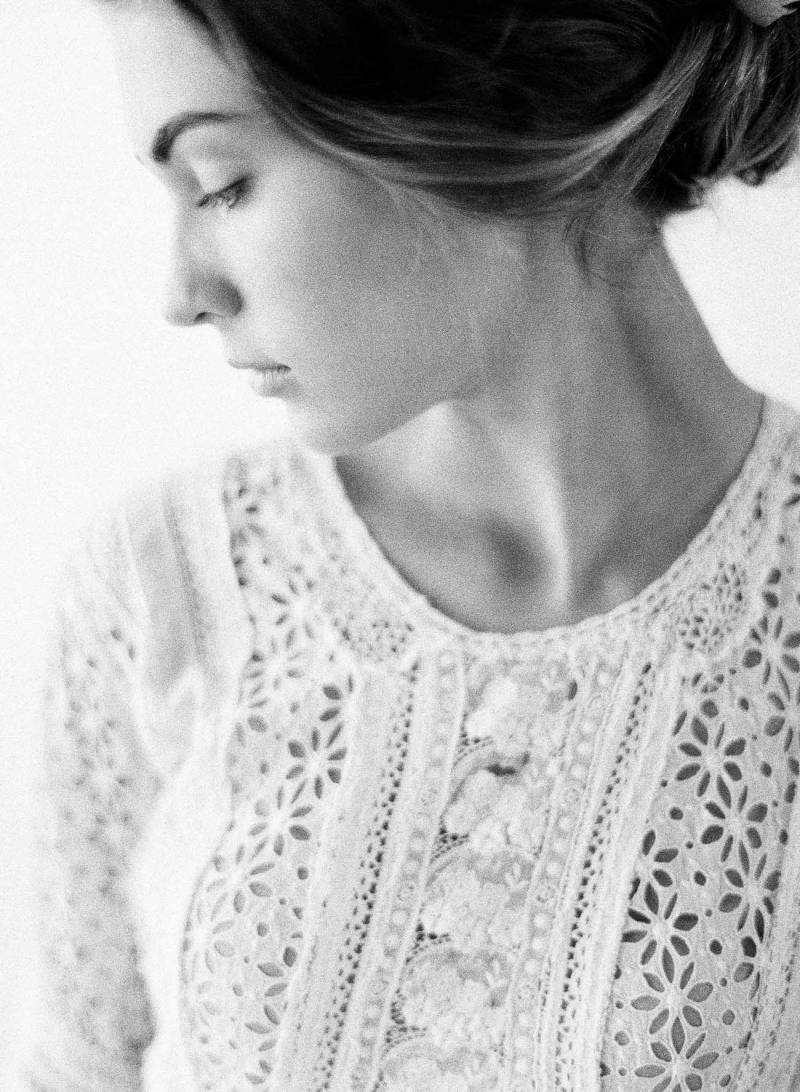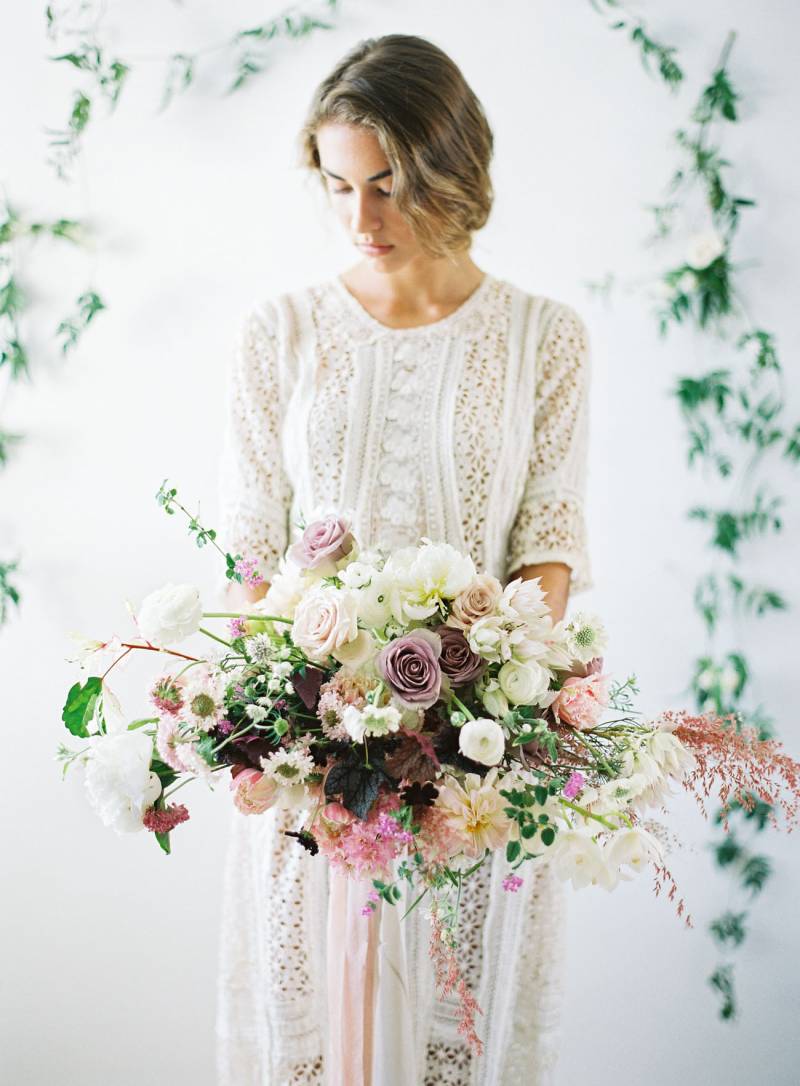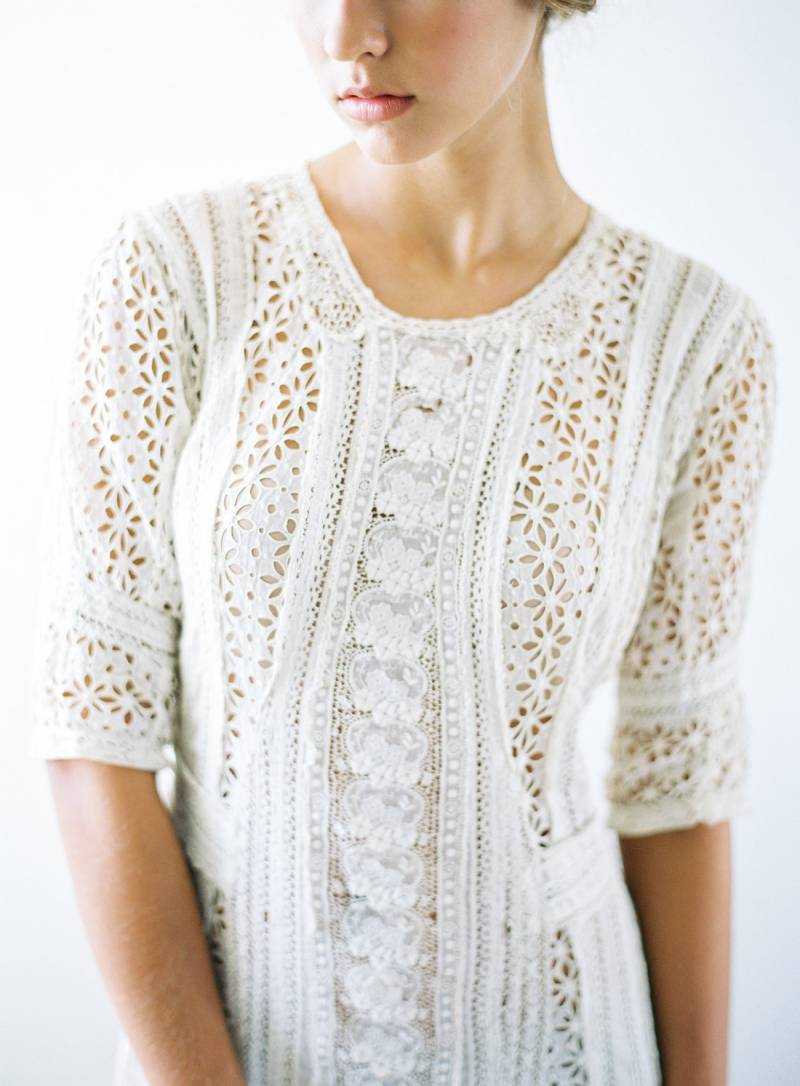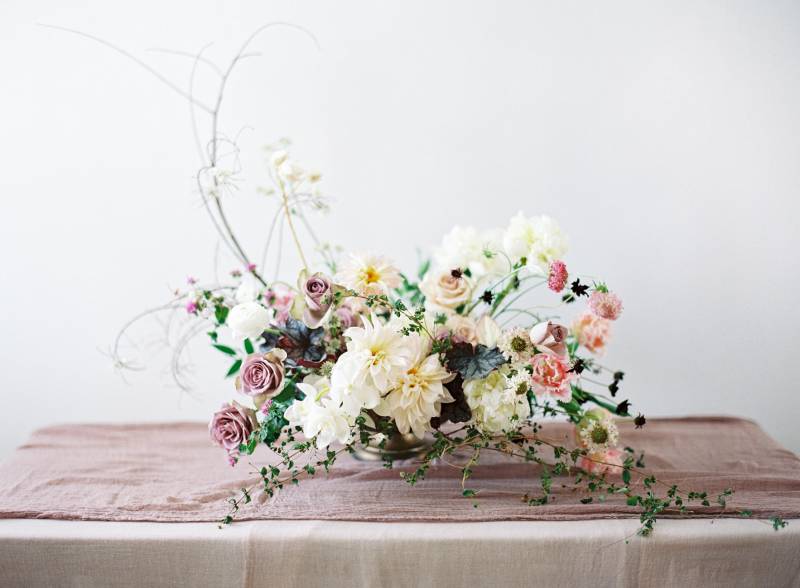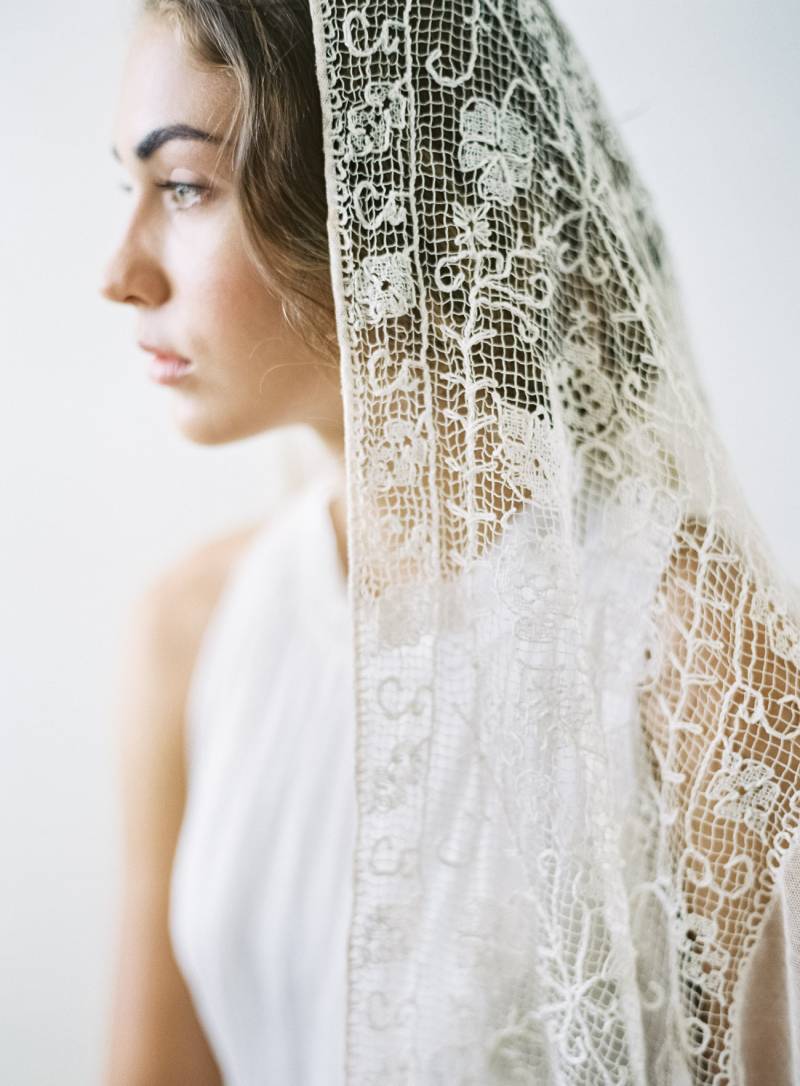 A gorgeous floral arrangement created by Designs by Hemingway portrays a delicate strength through smooth creamy petals and free form textures. This second gown of soft Tambour lace is a romantic pairing with a stunning veil of Sardinia lace. Each hand-sewn detail is truly divine.