There is something utterly sweet and romantic about first love. It is perhaps the one time in life that nearly everyone recalls with fondness. Linh Tran, a Honolulu real estate agent, and Roger Dang, an executive at Petro Pacific, are one of the rare couples who found their true love the first time around. The two met in high school nearly a decade ago and have been inseparable ever since. Linh says, "He was my best friend in high school, but there was always an attraction."
Wedding plans ensued at full speed after a romantic proposal, with Linh deciding early on that she wanted an all white palette. She felt that the color signified purity, innocence—like their beginning together—and yet allowed for a sense of high drama. And dramatic it was. Thousands of sparkling Swarovski crystals, abundant white orchids and fabulous white plumes prevailed in the décor. As they toured the regal Royal Hawaiian where their nuptials would take place, Roger reiterated the importance of peonies for his bride-to-be. "When I buy flowers for any special occasion, I try to buy peonies. It's her favorite flower." Yvonne Chapman of Yvonne Design assured them she would do her best, despite the timing. Linh was delighted that she was able to fly in gorgeous white peonies, saying, "Yvonne made it happen even though they were out of season." The Honolulu designer would exceed their expectations in many more ways to come.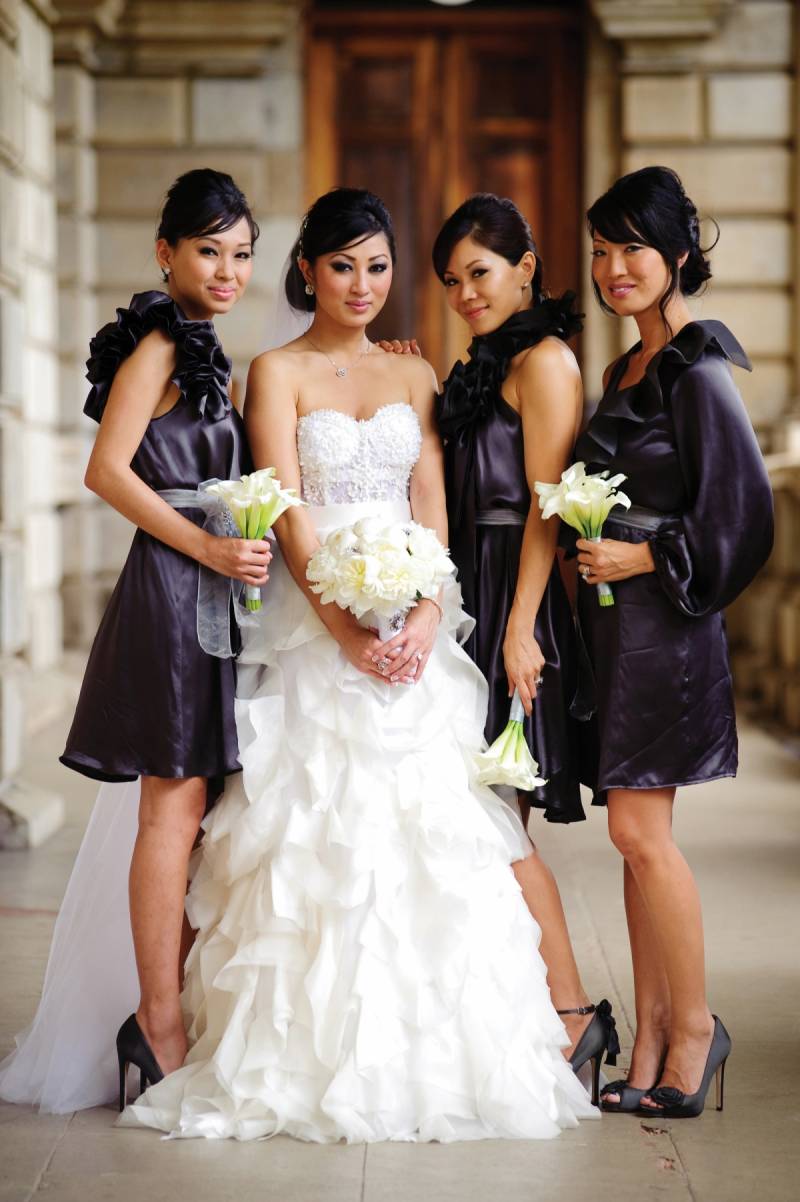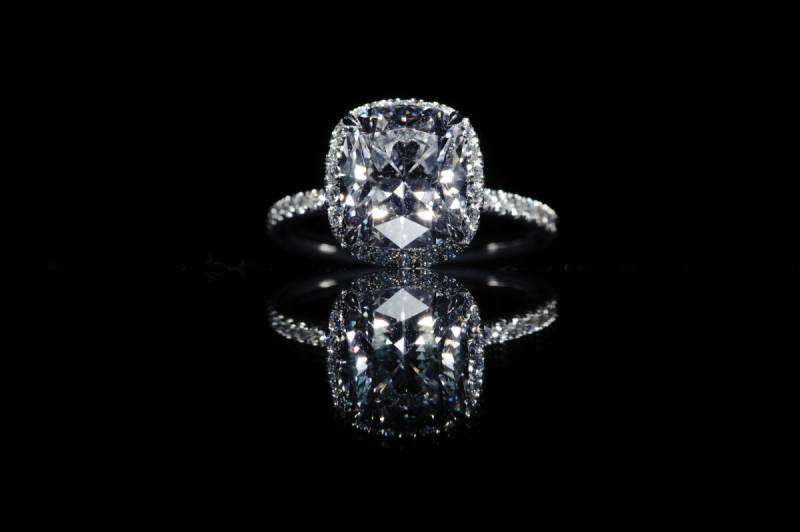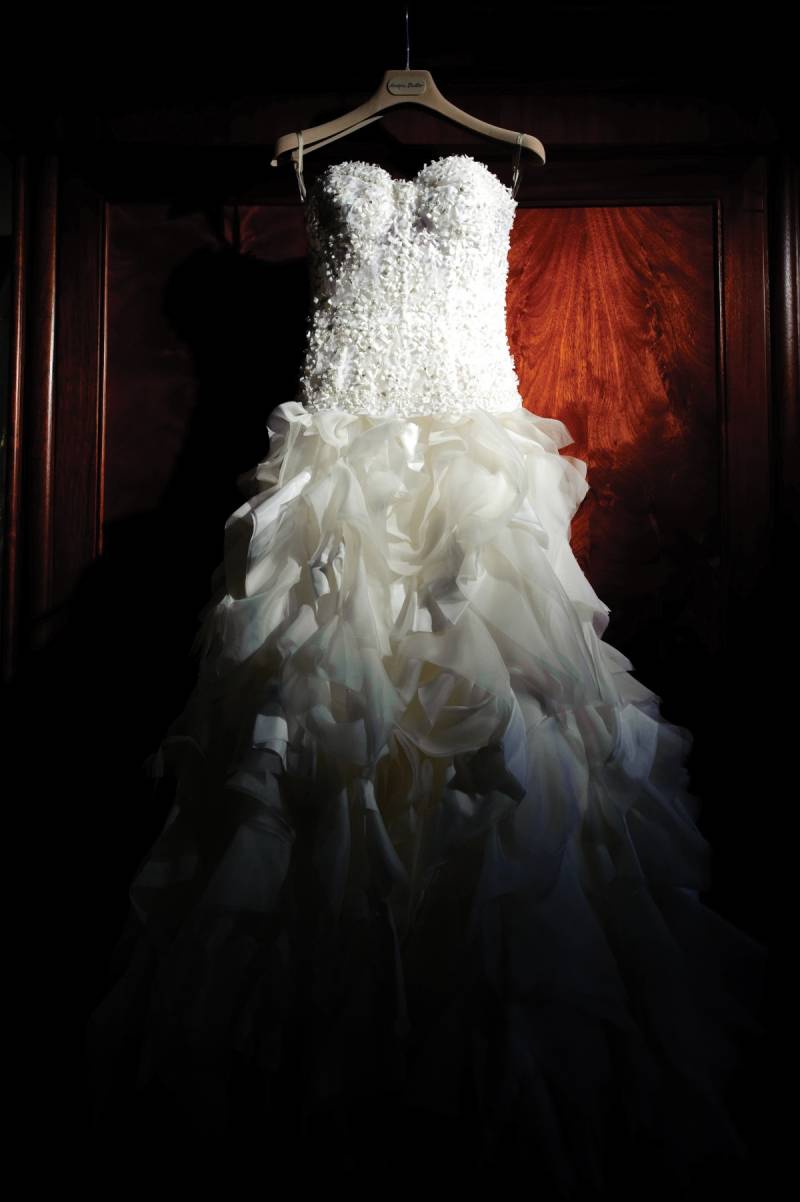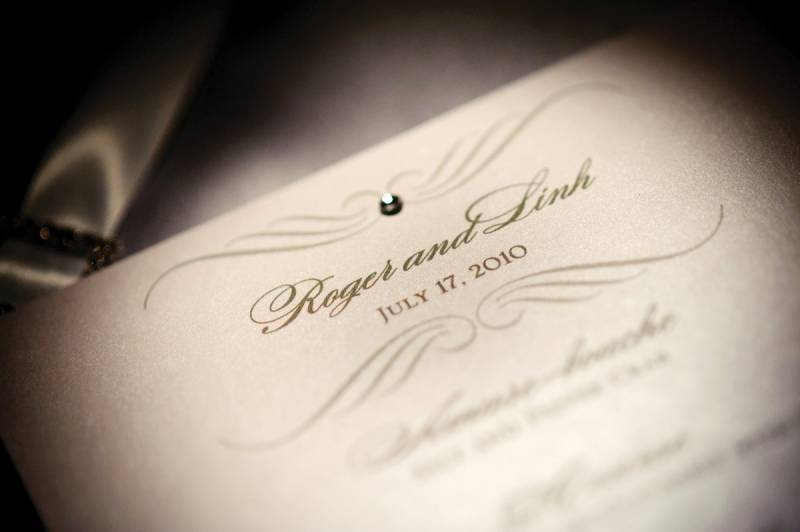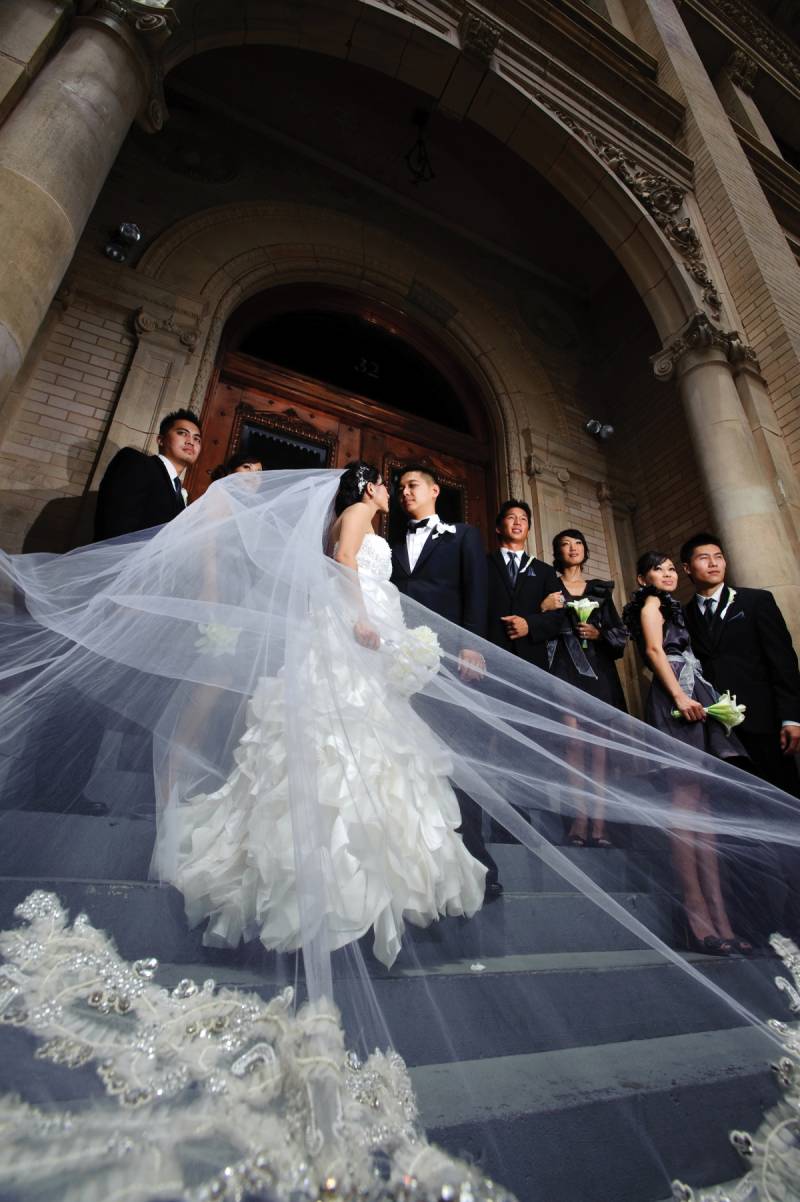 On July 17, 2010, one hundred guests entered Co-Cathedral of St. Theresa through doors adorned with pristine white orchid wreaths embellished with crystals and feathers.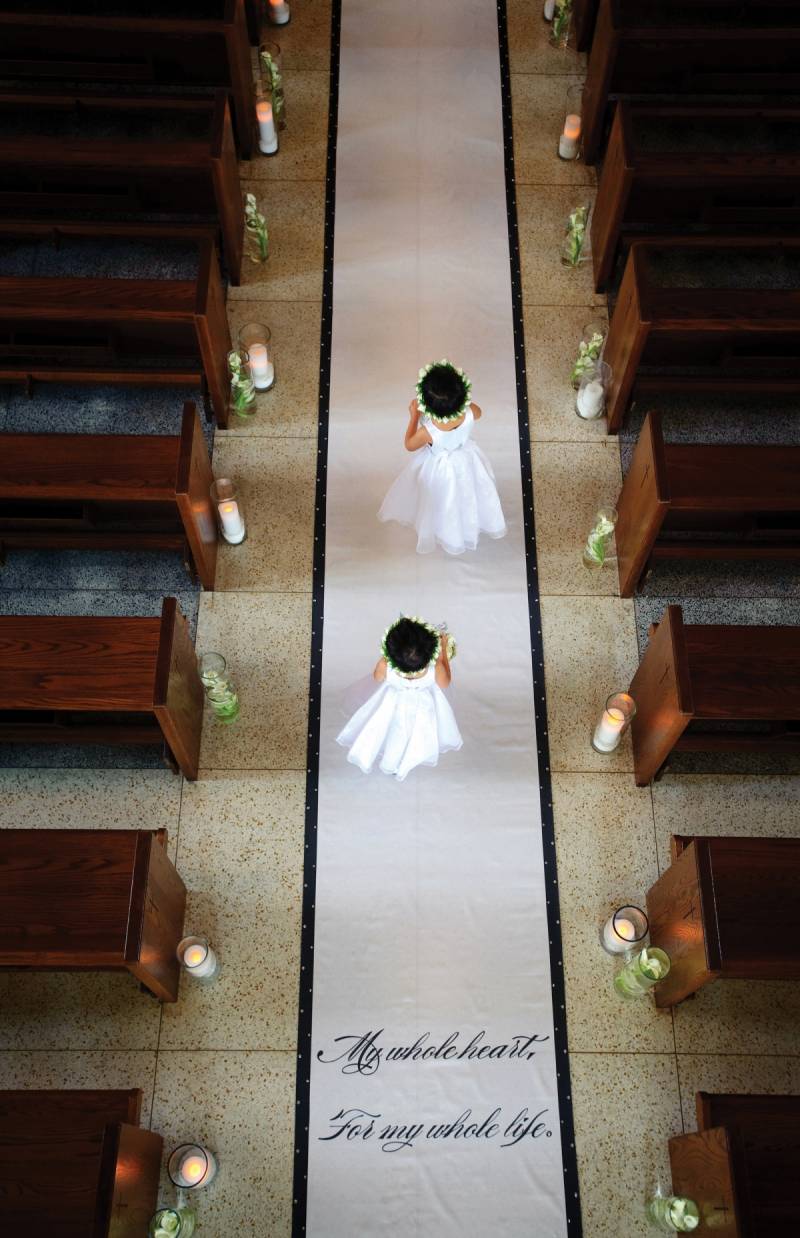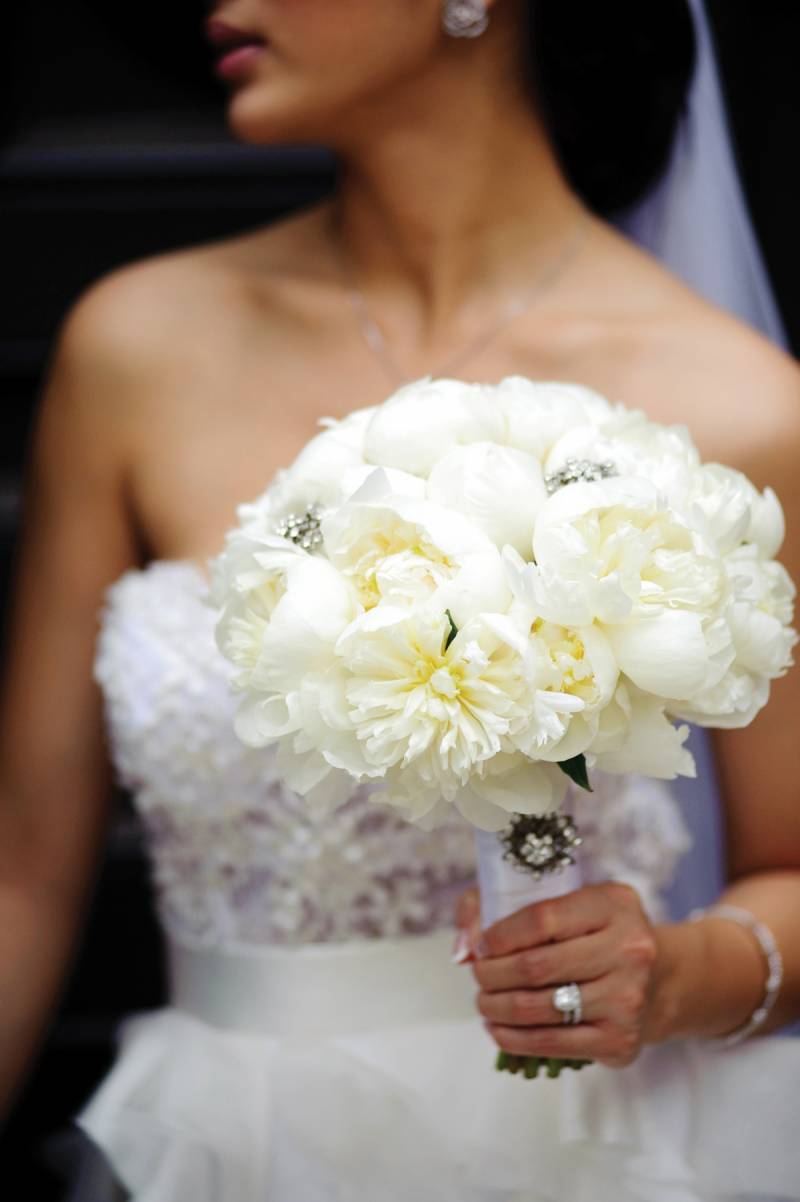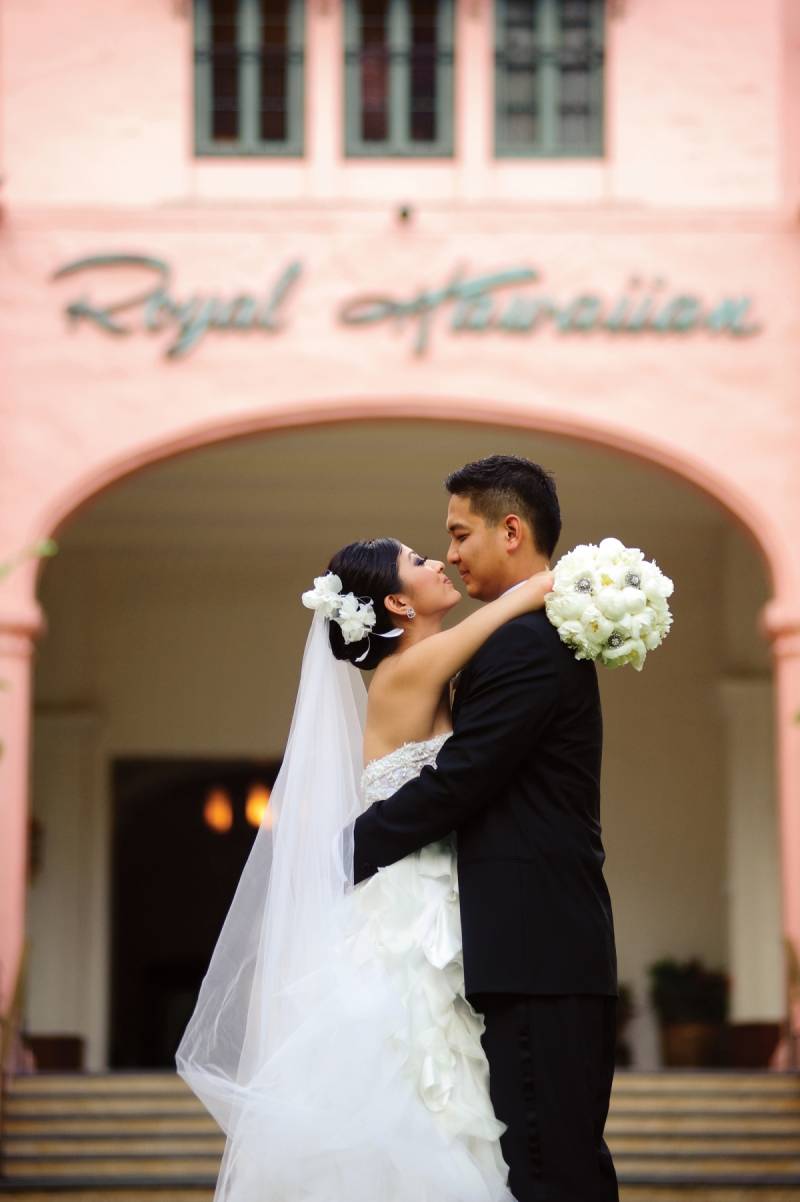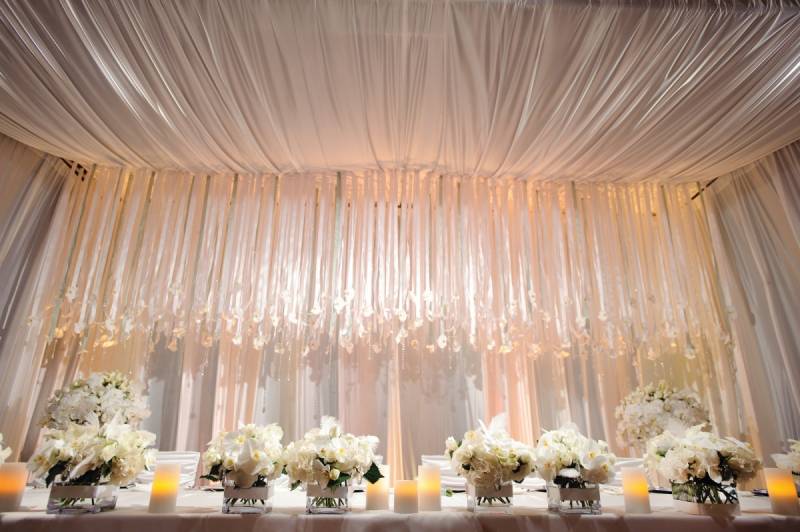 An extravagant celebration commenced at The Royal Hawaiian with nearly four hundred in attendance to revel in the auspicious occasion. The Monarch Room had never looked so beautiful, ensconced in nearly one thousand yards of white silk ribbon and dazzling crystals lit to perfection by the creative team from Mood. Dining tables were bedecked with unique floral displays, each incorporating the same stylish elements of phalaenopsis orchid blooms, feathers and Swarovski crystal strands.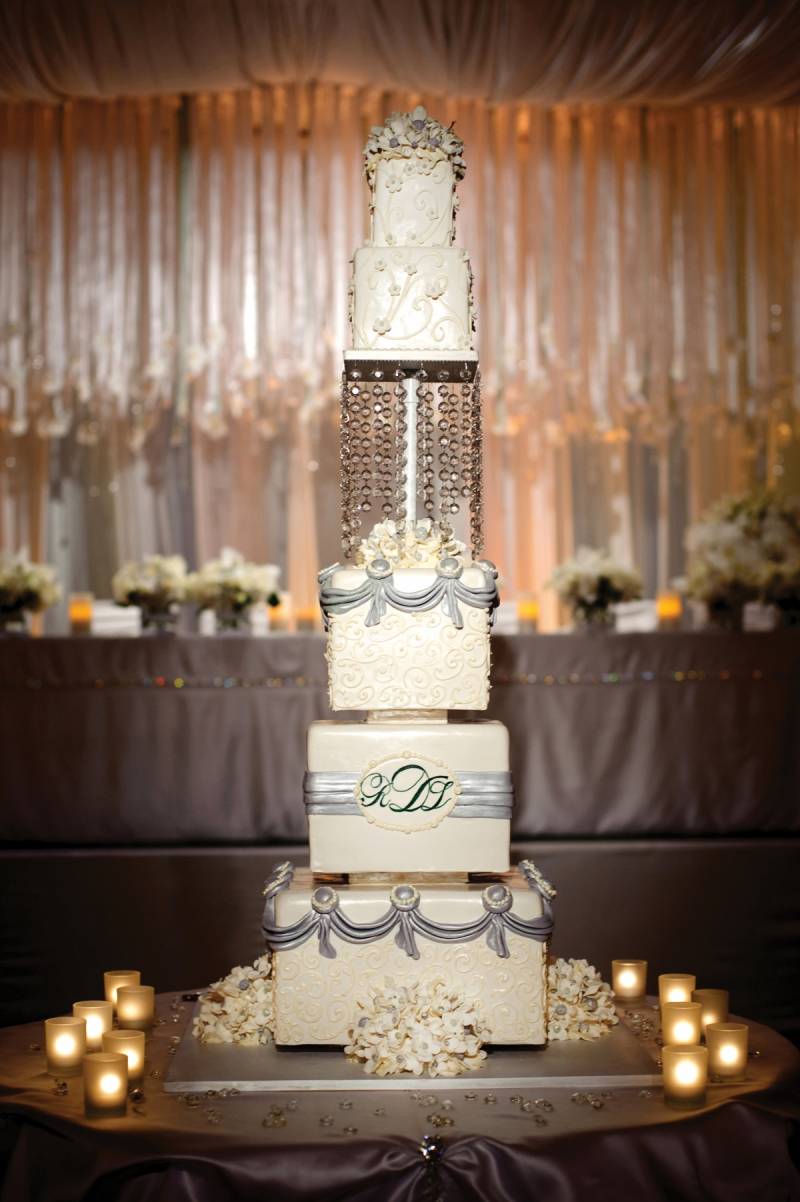 The room called for a cake of epic proportions, according to Linh, "We wanted a very dramatic cake. It weighed over 100 pounds and stood over 4 feet high, towering over our heads on the table." Rick Reichart of Cakelava designed the work of art in accordance with the regal details of the day, covering each tier in smooth fondant decorated in crystal and silver.