This modern styled shoot by Larissa Cleveland is the perfect wedding inspiration for the contemporary bride. Rather than sticking with a more common color scheme of pastels, Larissa went for a deep, moody color palette with a clean contrast against bright white.
Her bride is first styled with a classic poised up-do which pairs flawlessly with a beautiful geometric-patterned gown. Her arm is adorned by gloriously symmetric deep blue Tahitian pearls for a twist on the traditional white strand of pearls.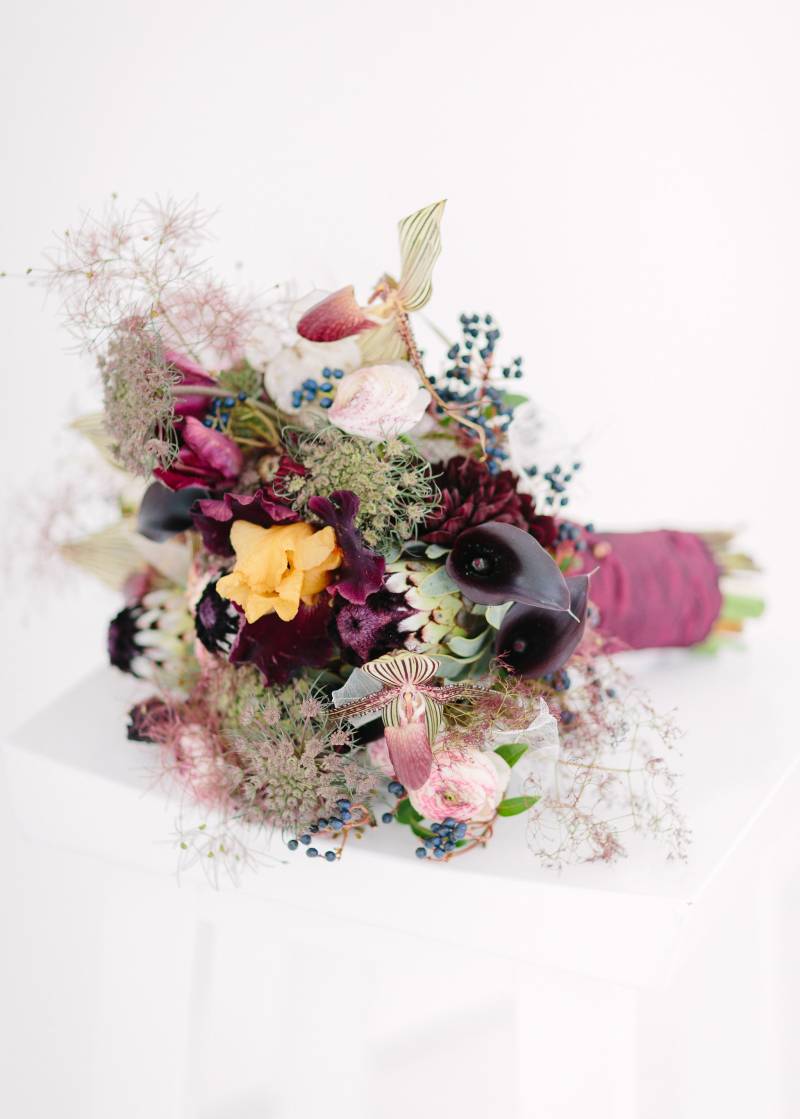 Such a striking femininity is present in this second look: a deep v-cut gown in pure white accented by long evening gloves, a noteworthy structured bow, and soft frosted pink lips. A single white king protea embodies the pure nature of clean minimalism while still adding bold texture and a graceful delicacy. Our bride resembles a white counterpart to Audrey Hepburn clad in black from head to toe, an ode to Hollywood's Golden Age.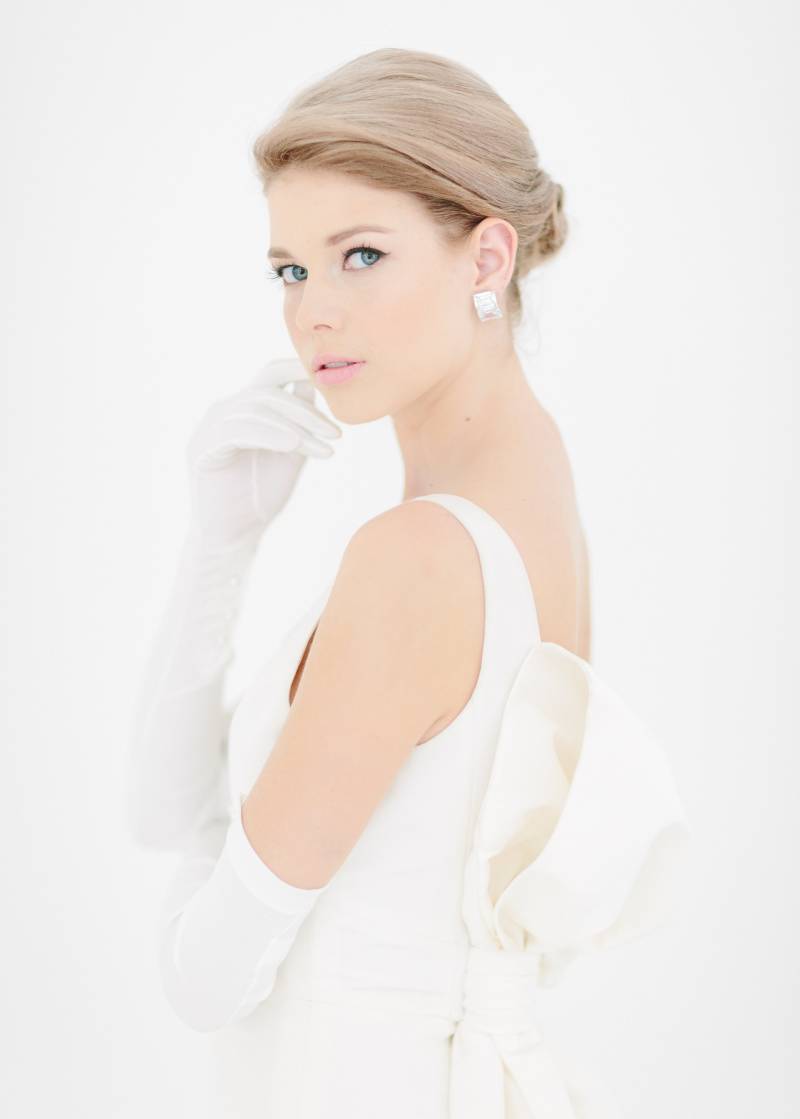 Dark, sultry hues of flowers and decor were transformed into bold ornaments full of pomp and elegance. Victoria of Della Torre Designs constructed understated collateral to mimic the clean lines and certainty of Larissa's bride. The entirety of the scene was pulled together through opaque black accents and textured florals.