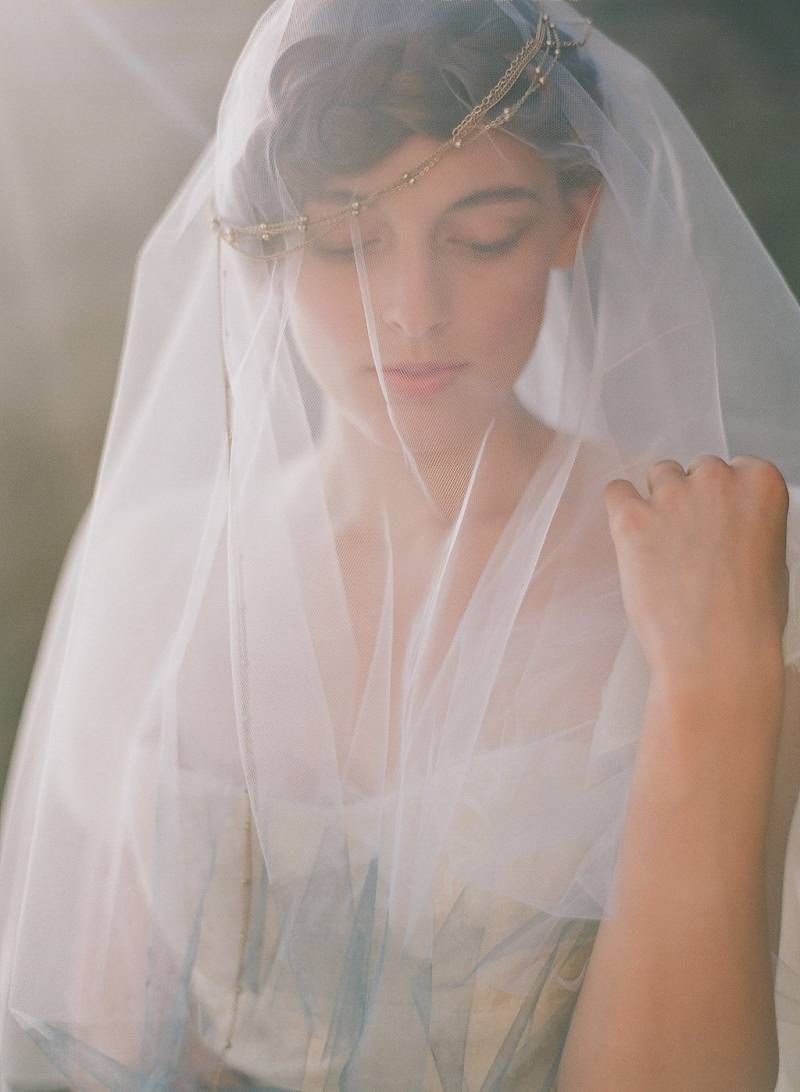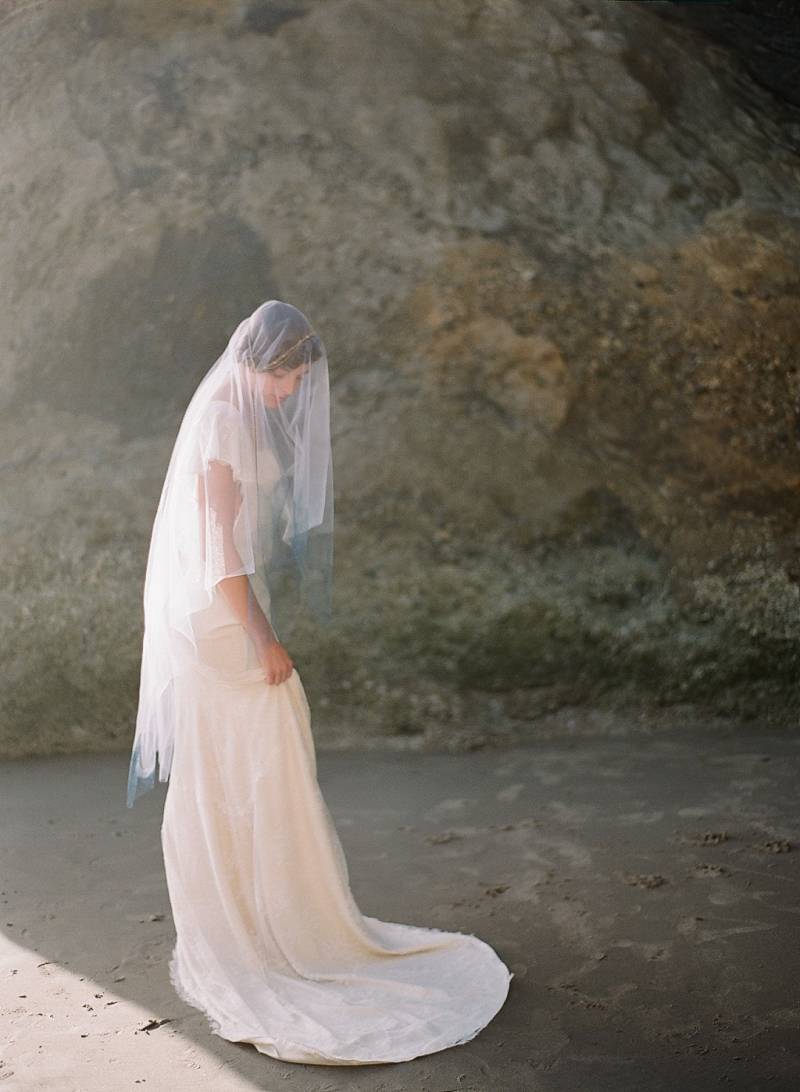 Destination wedding photographer Lexia Frank not only captured this ethereal seaside shoot in Portland, Oregon, she was the one behind the art direction and styling. She reimagined what her own Pacific Northwest wedding would look like and it just so happened to be filled with natural, indigo elements, driftwood, tapered candles and simple, stunning silhouettes. She gives us the scoop:

"Photographers experience burnout. I think partly because we generally have no control over what we photograph. We arrive at a given location and set out to use our skills and eye to photograph what is before us. Now, you know I am one who loves documentary. There is a beauty in truth and the rawness of real. but sometimes we don't have control over things we need to make a good picture: light, time, location, etc.
And, it was in the throws of this burnout that I decided to direct and style my own shoot, so I could take back a little bit of the control and create a piece I loved. I did the hair and makeup, the table styling, all the indigo dip-dyed elements you see below (i went indigo crazy, even dip-dying the ultra-skinny taper candles!), I created the centerpiece (so beautiful, want me to do a tutorial?) and gathered some of my favorites to work on this with me. Namely, The Dress Theory out of Seattle for our beautiful Vienna gown, Portland Farm Tables or their handmade trestle tables (you can rent them for your wedding!) and calligraphy artist Jenny Sanders of Graceline who created the vows, menus, and escort cards."