Hidden away behind white Spanish walls, red brick, and green ivy, Lauren and Marshall finally said "I do". The couple met while in college in San Diego. After a few years of courtship, Marshall suprised Lauren with a fairytale-like engagement under the sparking lights of the Eiffel Tower. The bride shared the magical moment with us: "Our hotel was only a ten minute walk to a beautiful viewing deck, and after some nervous small talk and a sparkling light show from the Tower, in the privacy of the tree cover, he got down on his knee and proposed."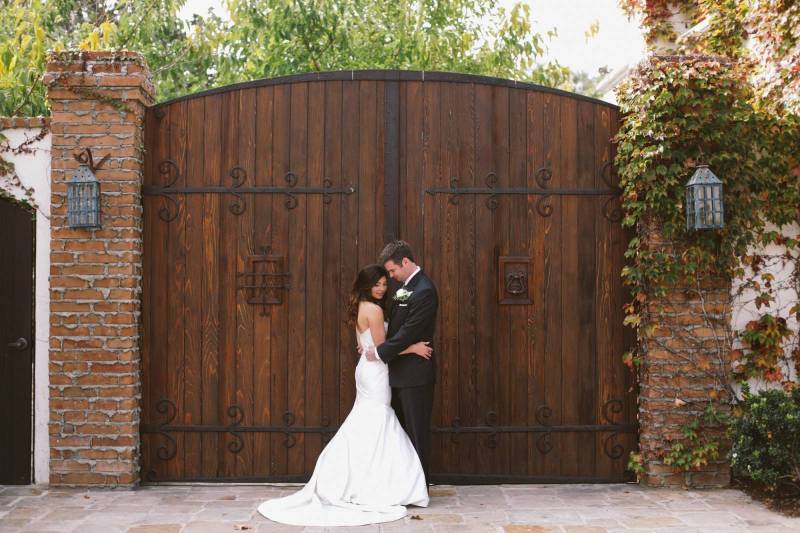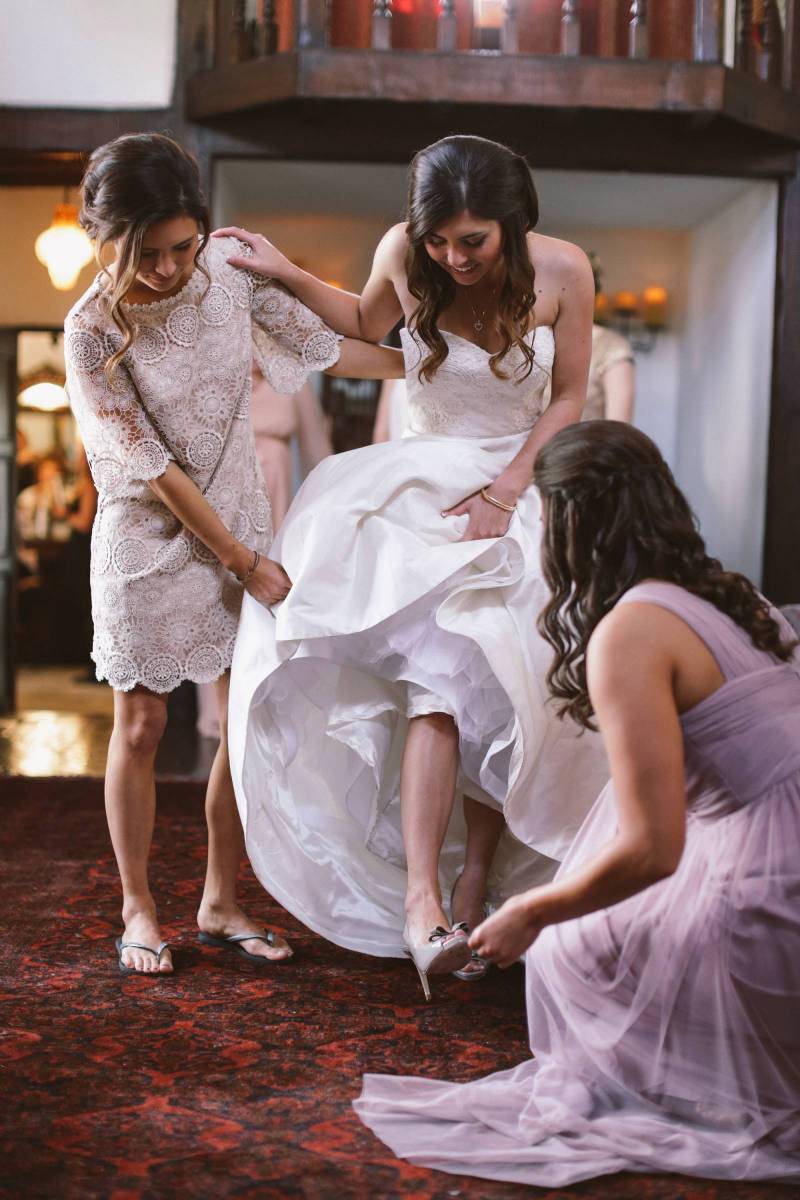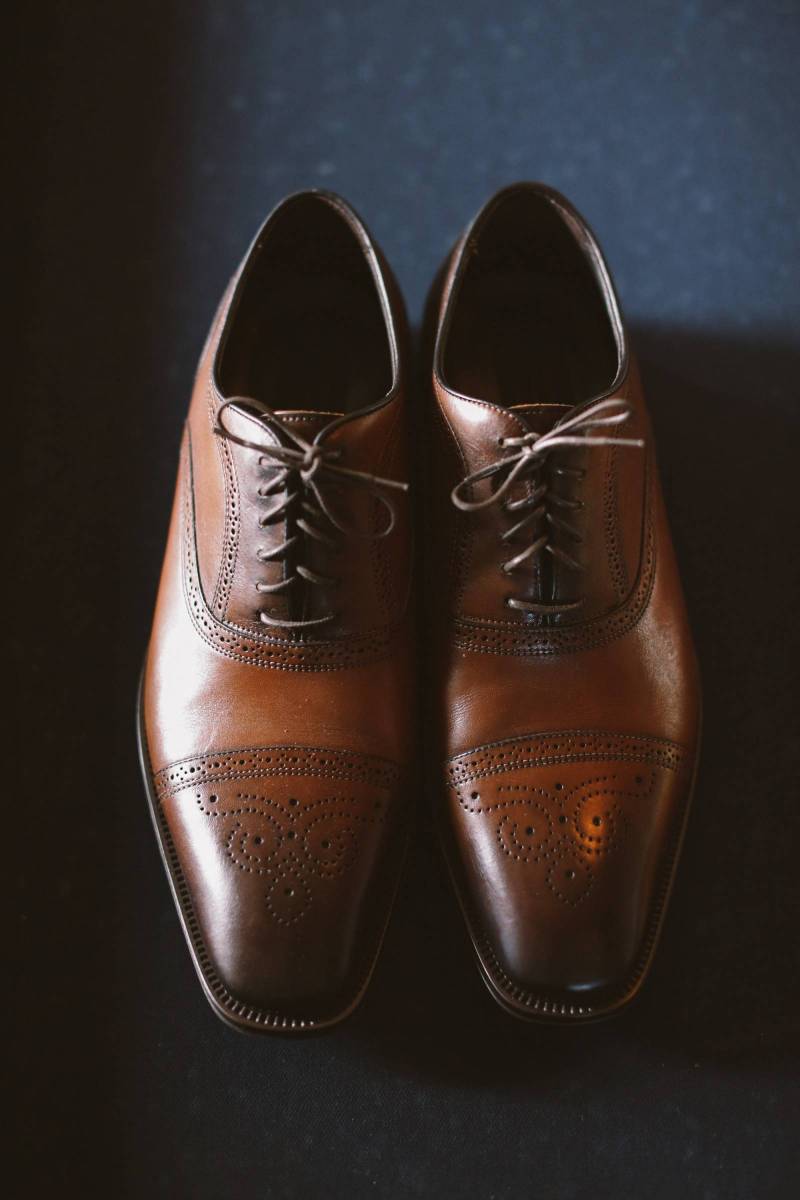 Coming back home to California to get married, the bride wanted to draw from the natural beauty of the area for her wedding. There was an understated elegance and romance inspired by nature. California photographer Brandon Kidd captured their beautiful day flawlessly.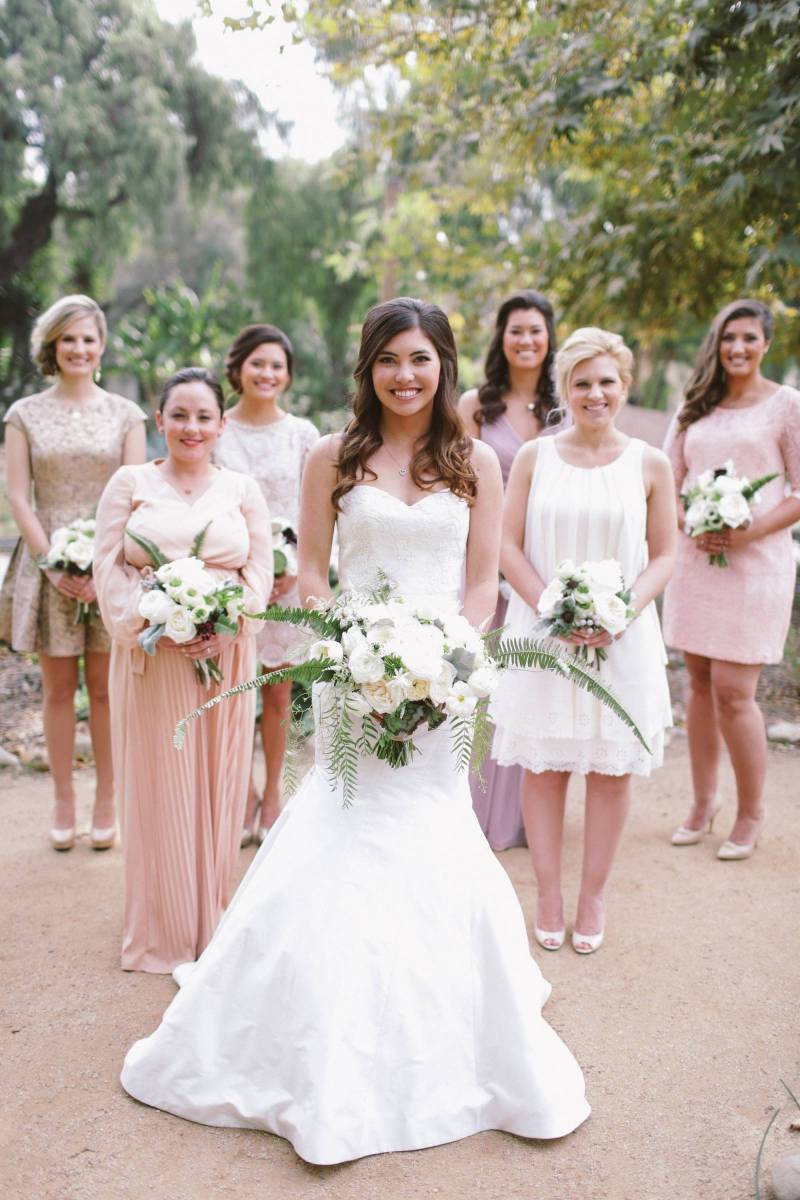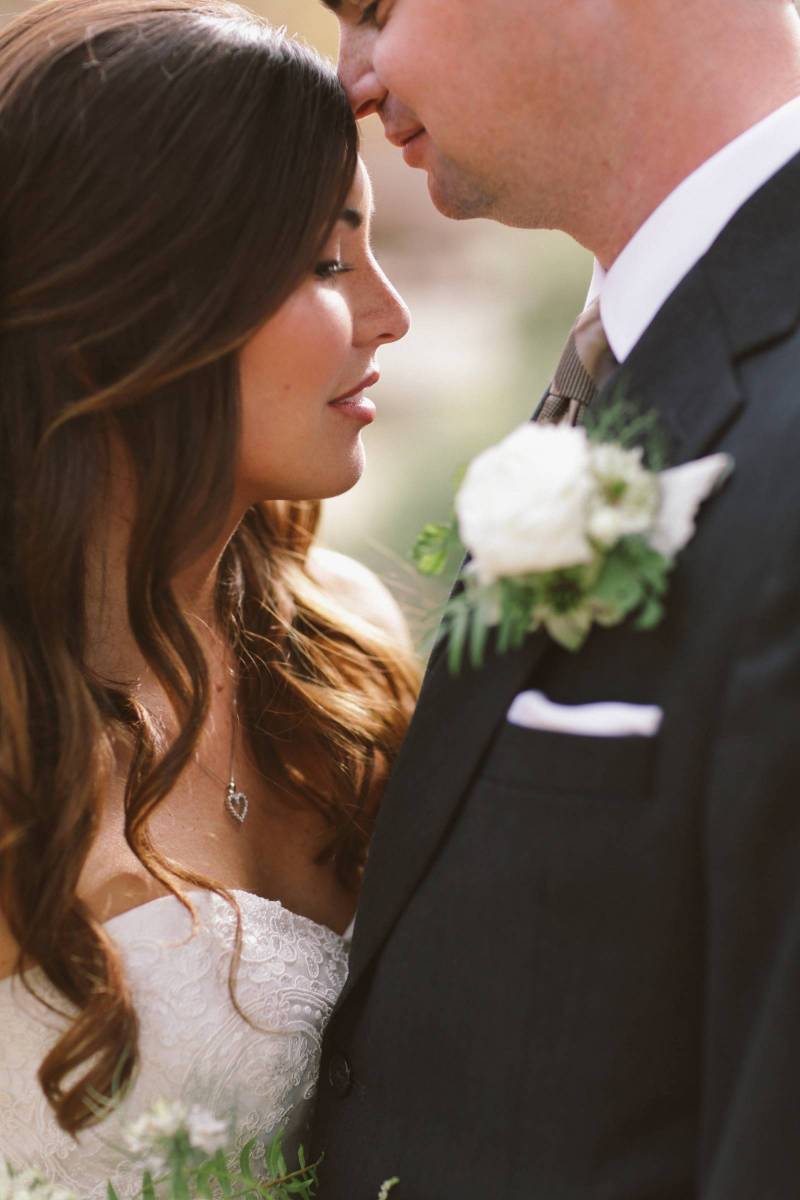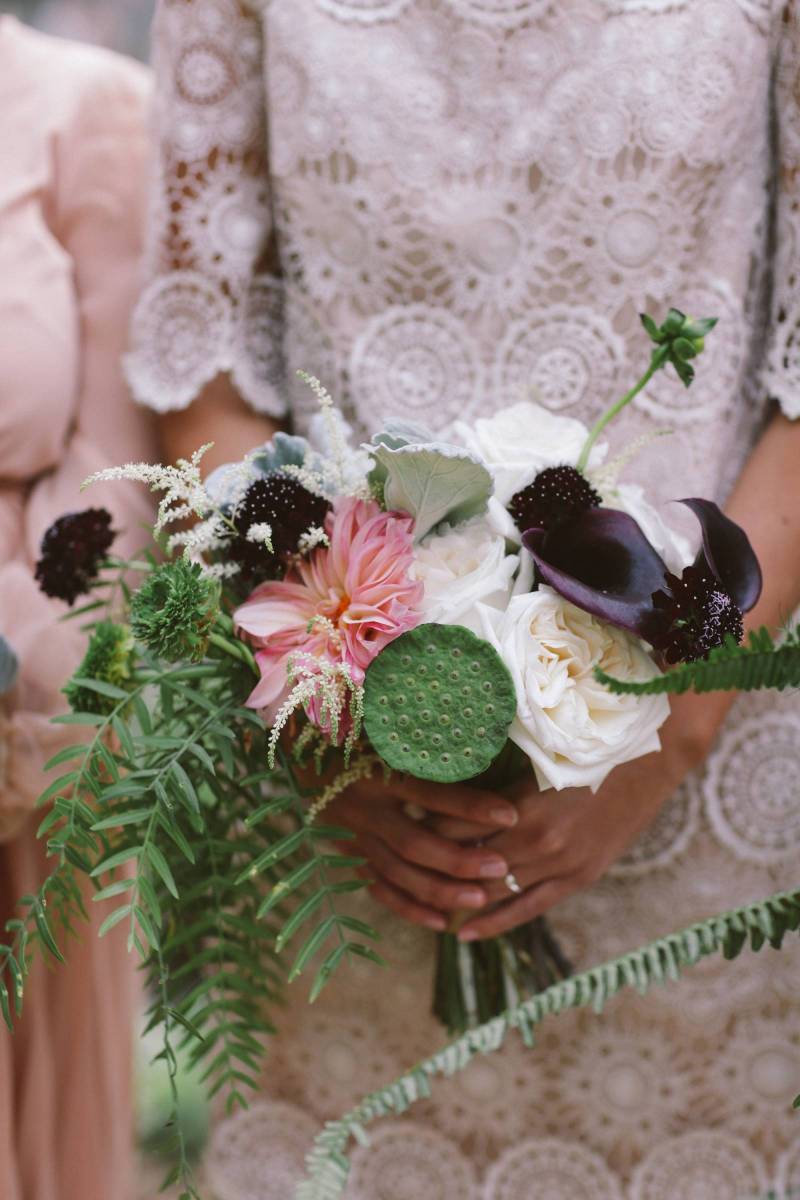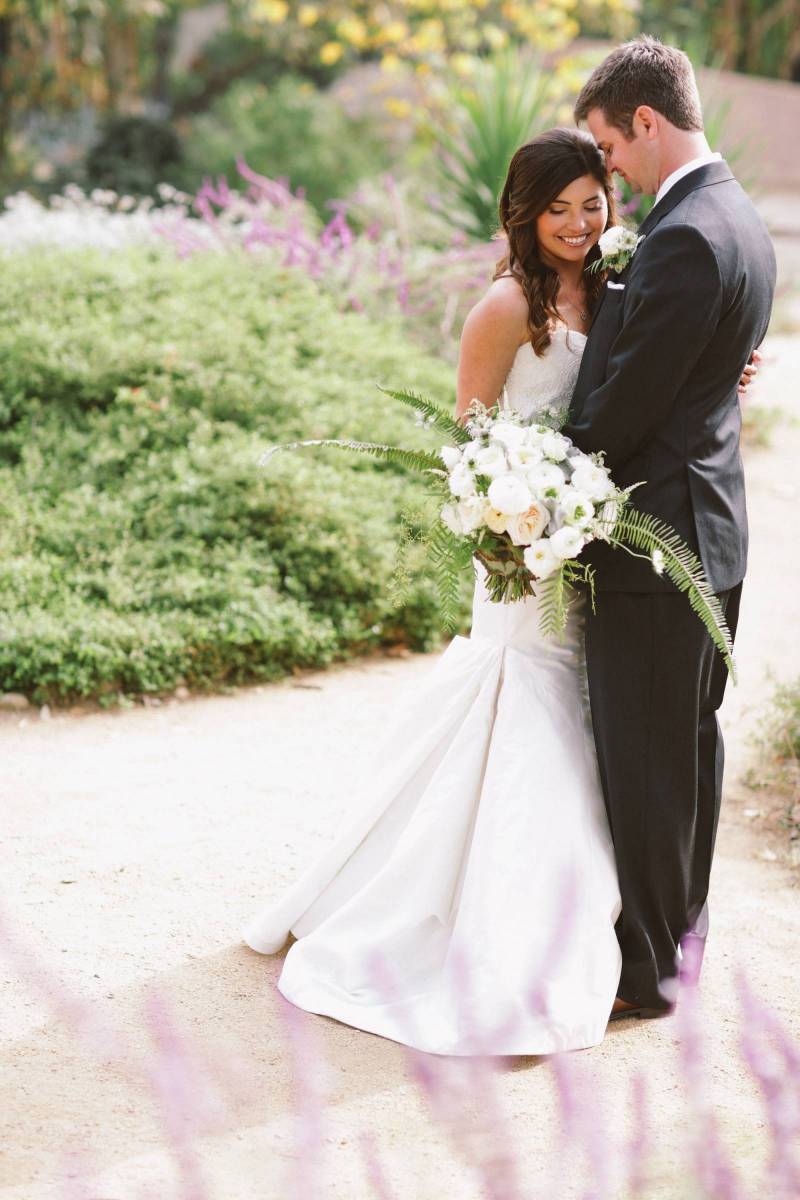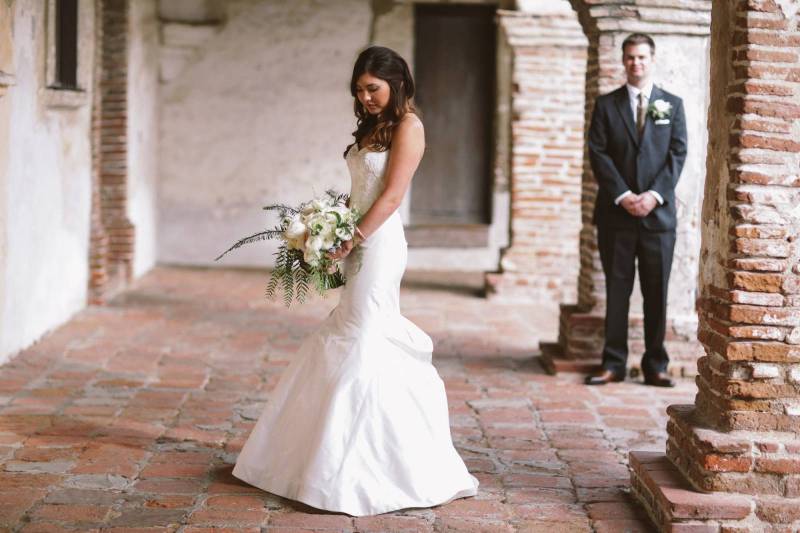 The California couple wanted to get married in San Juan Capistrano because it was their meeting place when they used to live in different towns. "The Villa stood out immediately among the other venues in the area. It's history and intimate charm were the perfect backdrop for the wedding we wanted."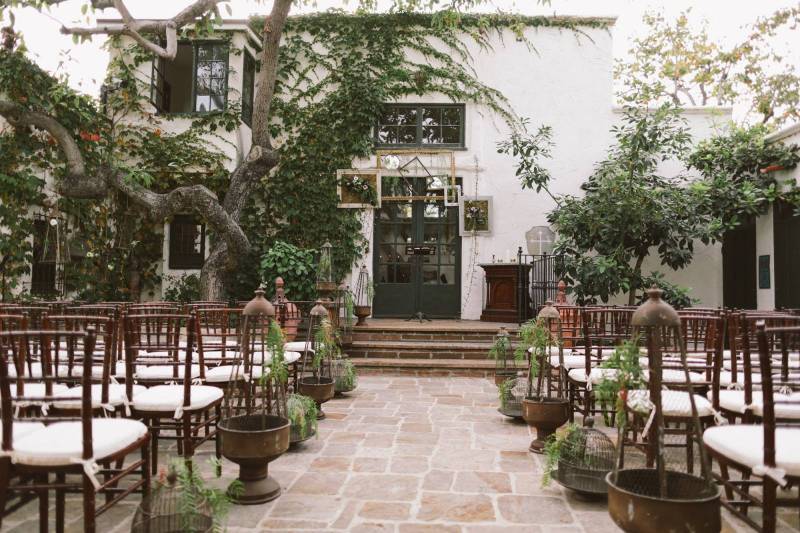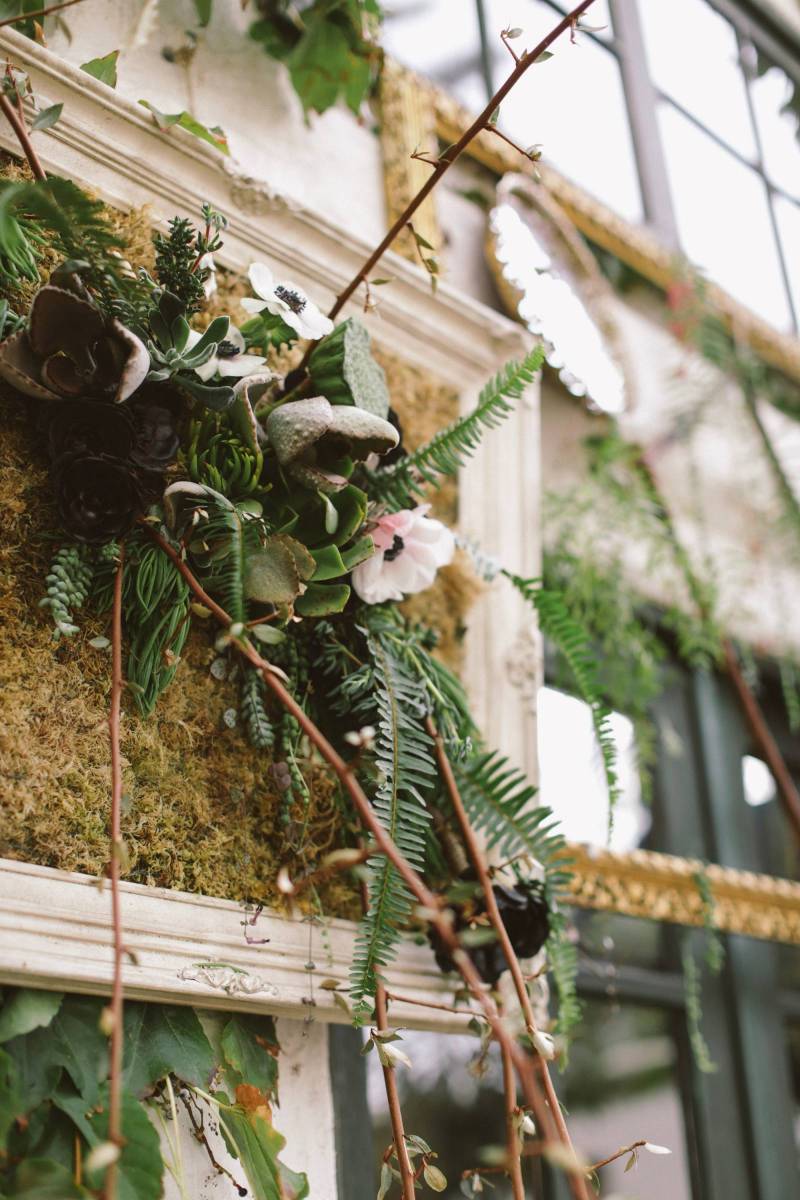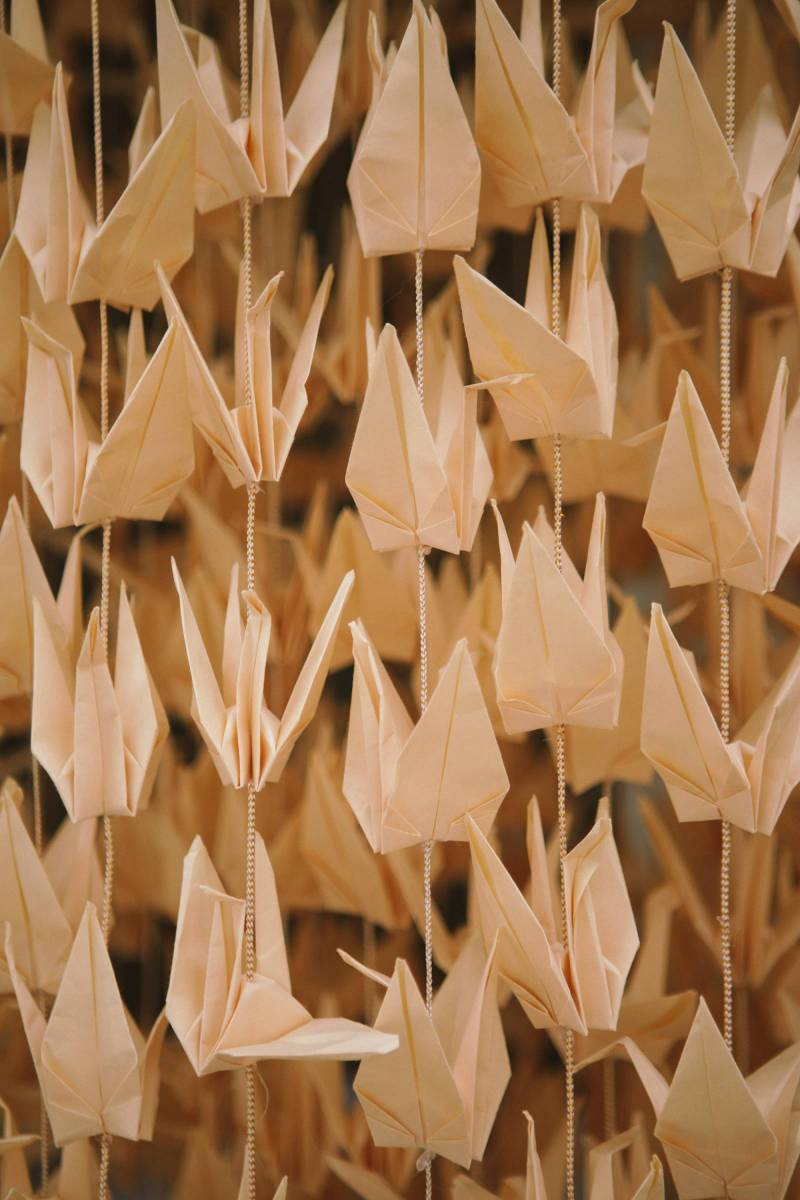 Lauren's family folded and strung 1001 origami cranes for the occasion. It's a Japanese tradition done at weddings to bless the new marriage.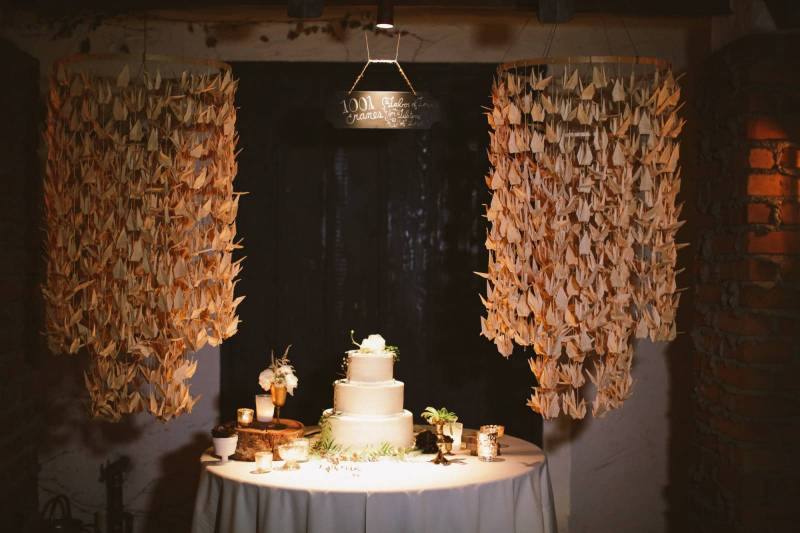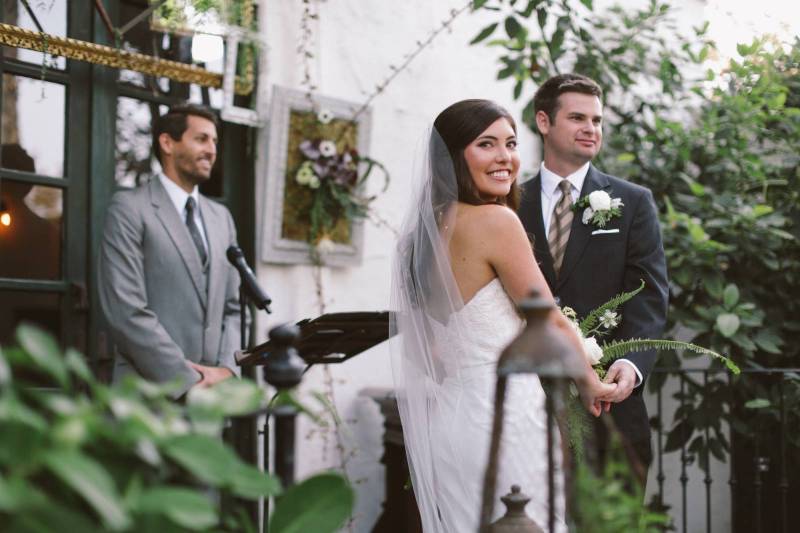 "The theme for our wedding was botanical and romantic, with vintage decor touches. Most importantly, I wanted it to be personal and inviting. I love nature and was inspired by the ceremony site of our venue. There was a beautiful, established green vine that scaled the white spanish-style building behind. I realized I wanted to bring that natural touch to the rest of the wedding. Our color palette included green, blush, white, and metallic elements. I love that we incorporated wooden slabs and lichen branches along with clean, white vases. "