Stone fountains, blush linens, and the softest sunlight are ever present throughout this ethereal garden scene. This incredible romance is almost made tangible through exclusive film photography. Shirley Han of Everly Events gave us the backstory into developing this dreamy styled shoot.
"When it comes to designing styled shoots, location is everything. So when I came across the Kimberly Crest House, I knew immediately this was the place that our next shoot would take place. This historical and unique building would serve as the backdrop and inspiration for brides everywhere looking to design and dream of a romantic and timeless wedding. My inspiration for this shoot came from a television commercial for Miss Dior featuring Natalie Portman, who is seen walking along the French Riviera in a dramatic black gown or laying on a beautiful bed of roses. I immediately fell in love with the feminine and romantic touches that were seen throughout the commercial."
And thus began the search for a unique venue within Southern California that captured the look and feel of a historically-rich French estate.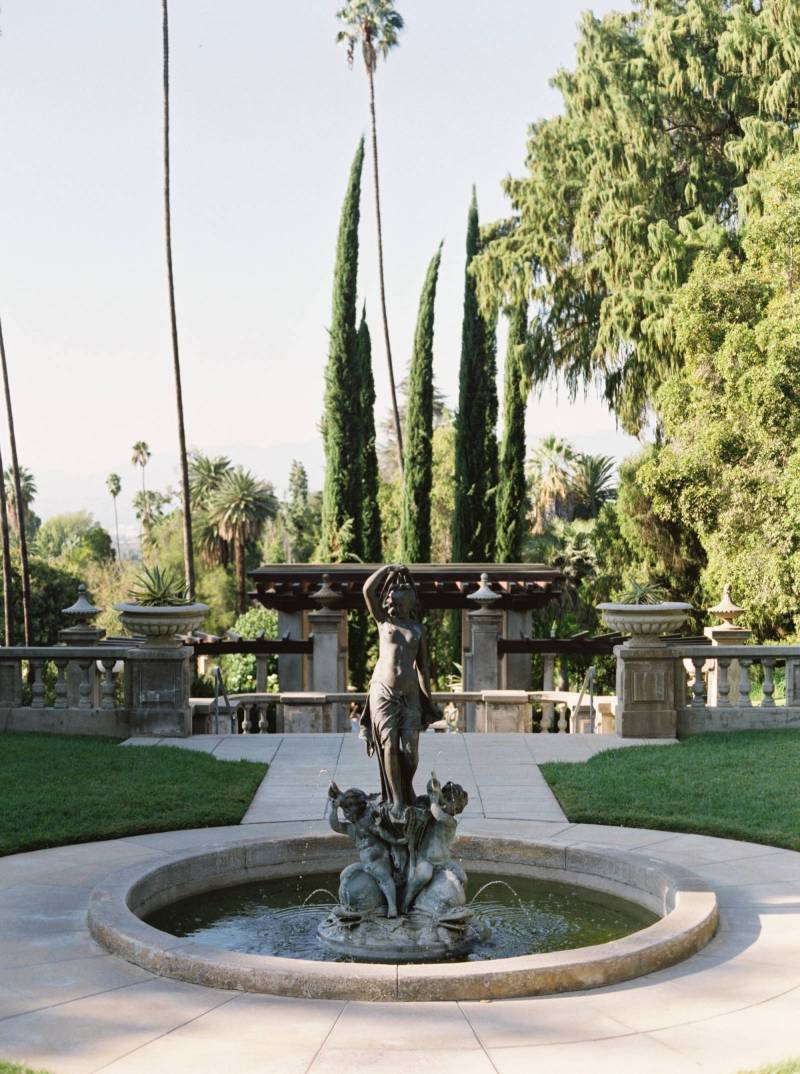 "The Kimberly Crest House is a picturesque French chateau-style home that was built in 1897, and it is a well preserved example of the Victorian Era in California. The home was designed by the firm Dennis and Farwell and inspired by a French castle the original owner, Mrs. Cornelia Hill, visited on a trip to Europe. Its 6-acre estate is located in Redlands, California and features not just the Victorian Chateau, but also beautiful Italian Renaissance styled gardens.
The venue provided such a deep and rich backdrop for our aesthetic, so I decided to keep the rest of the look simple, effortless, and clean. Everything from the dress, flowers, and hair and make-up were designed to look soft and ethereal, so we can really allow for the background to speak for itself. We got rid of all of the fluff and focused on the essentials, to highlight them and remind ourselves that less is more, a concept that I am seeing more with our modern brides today."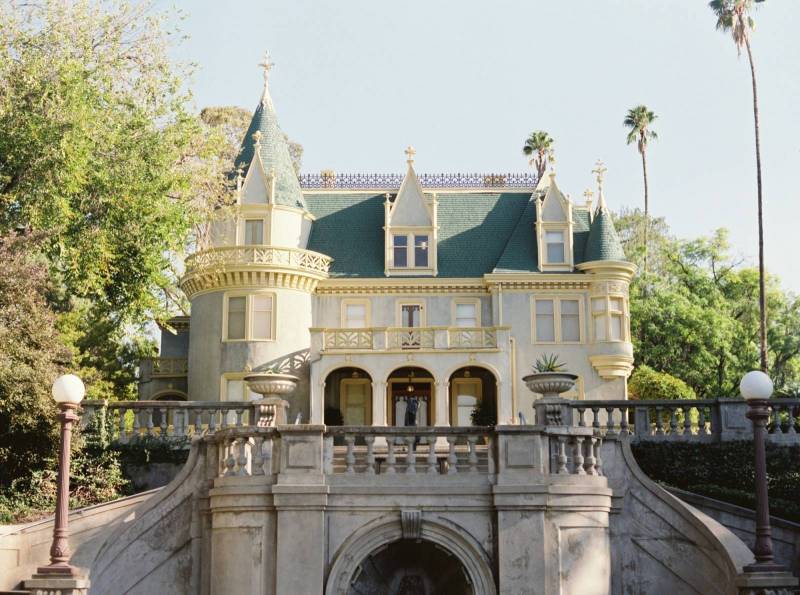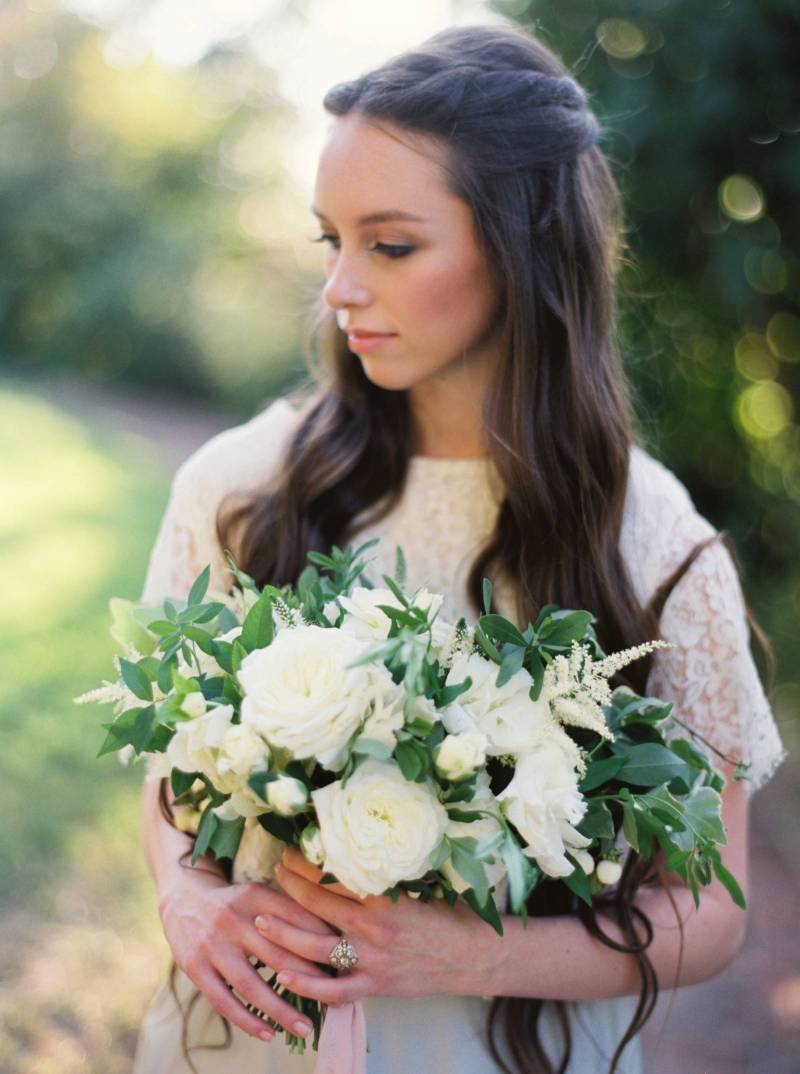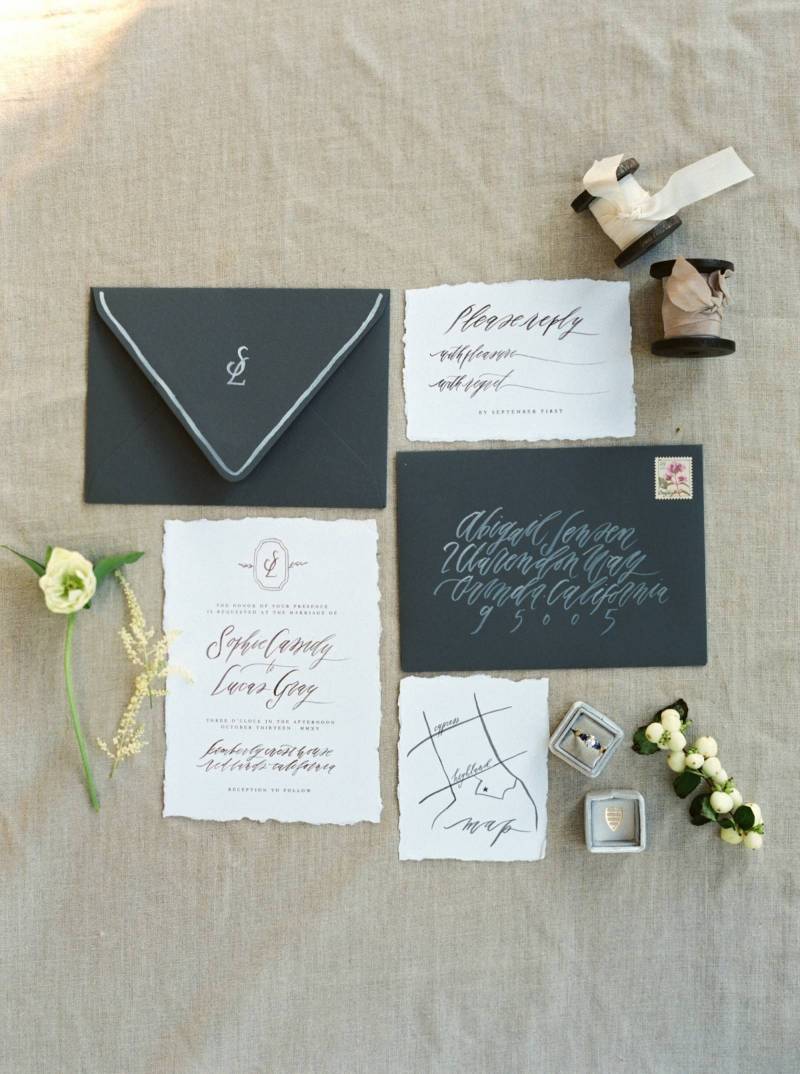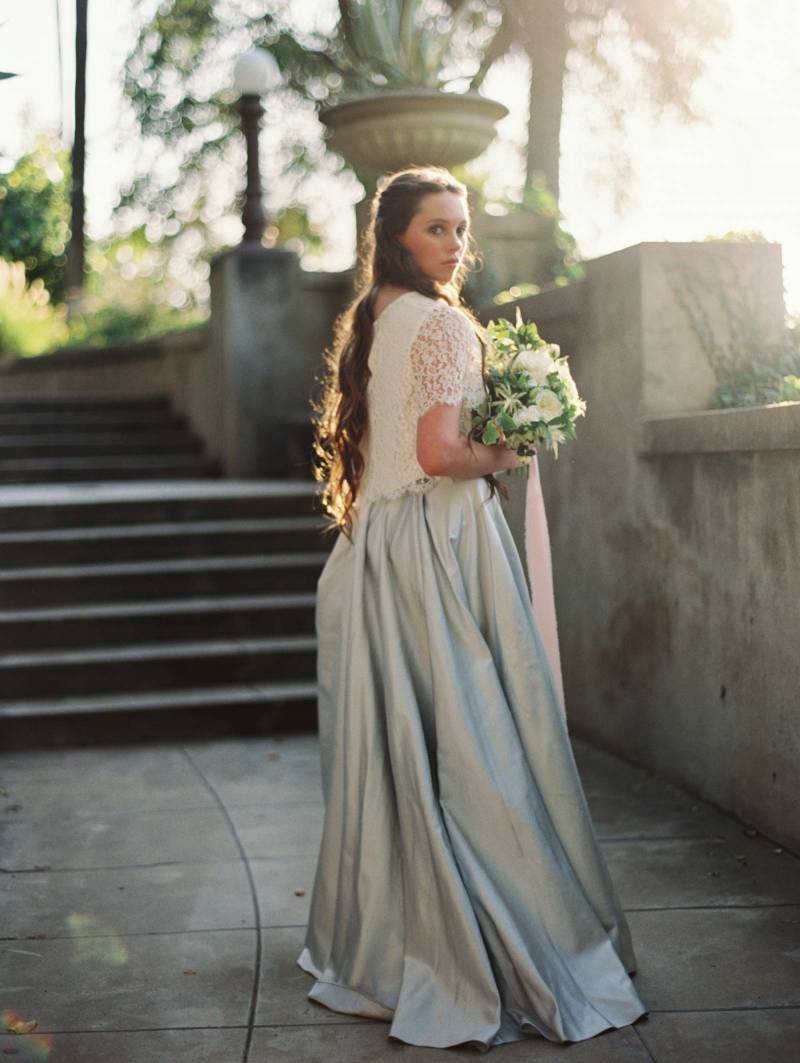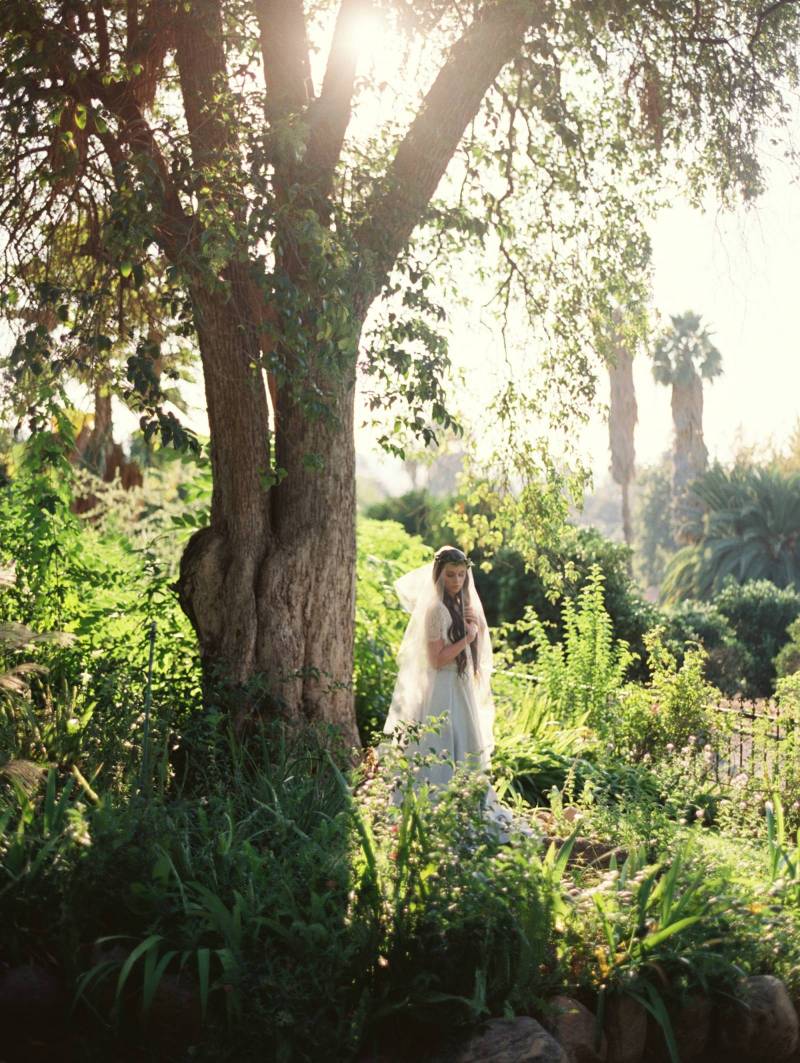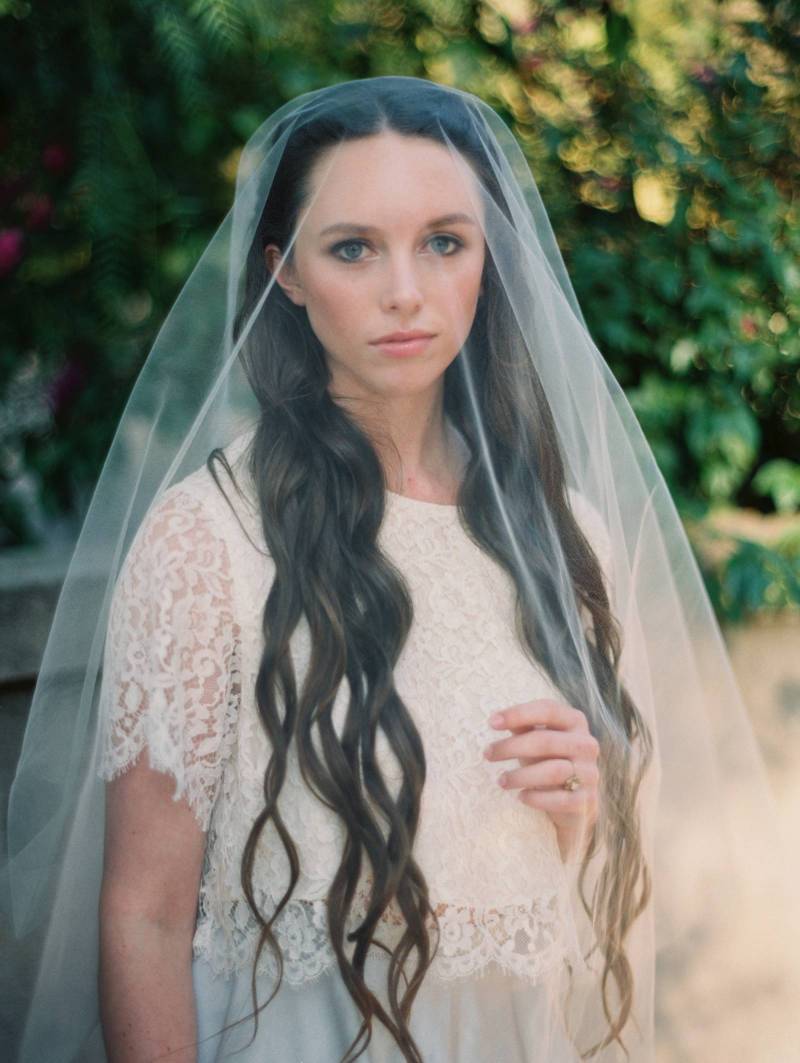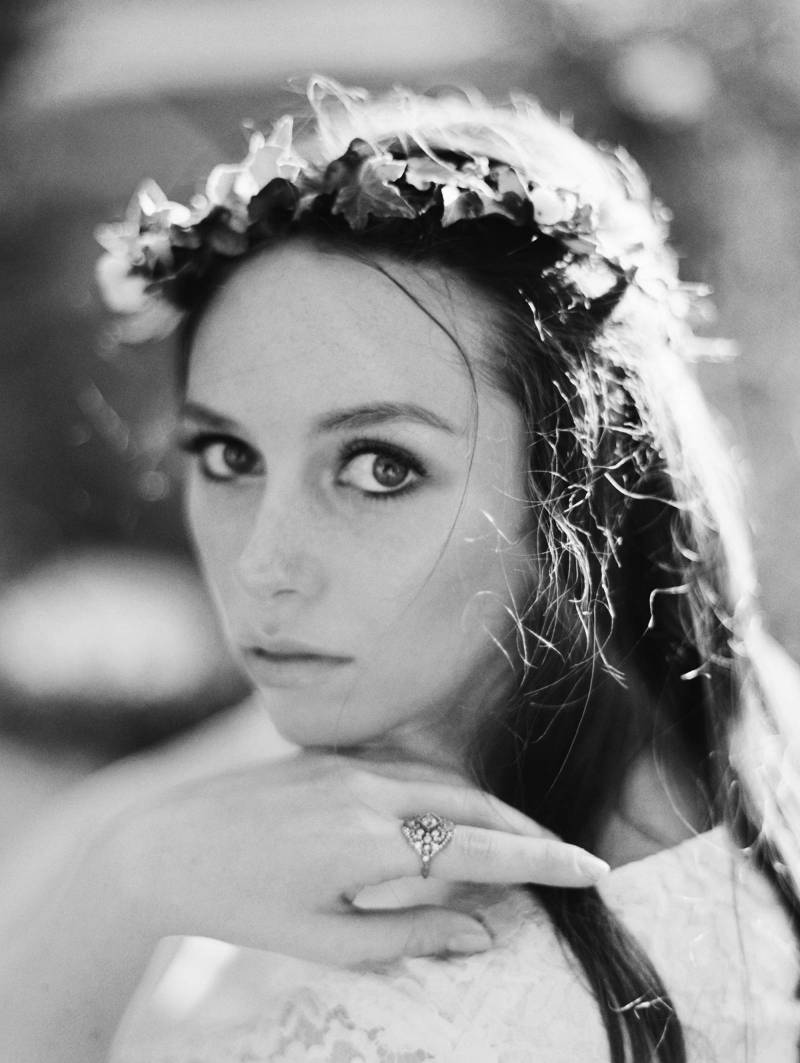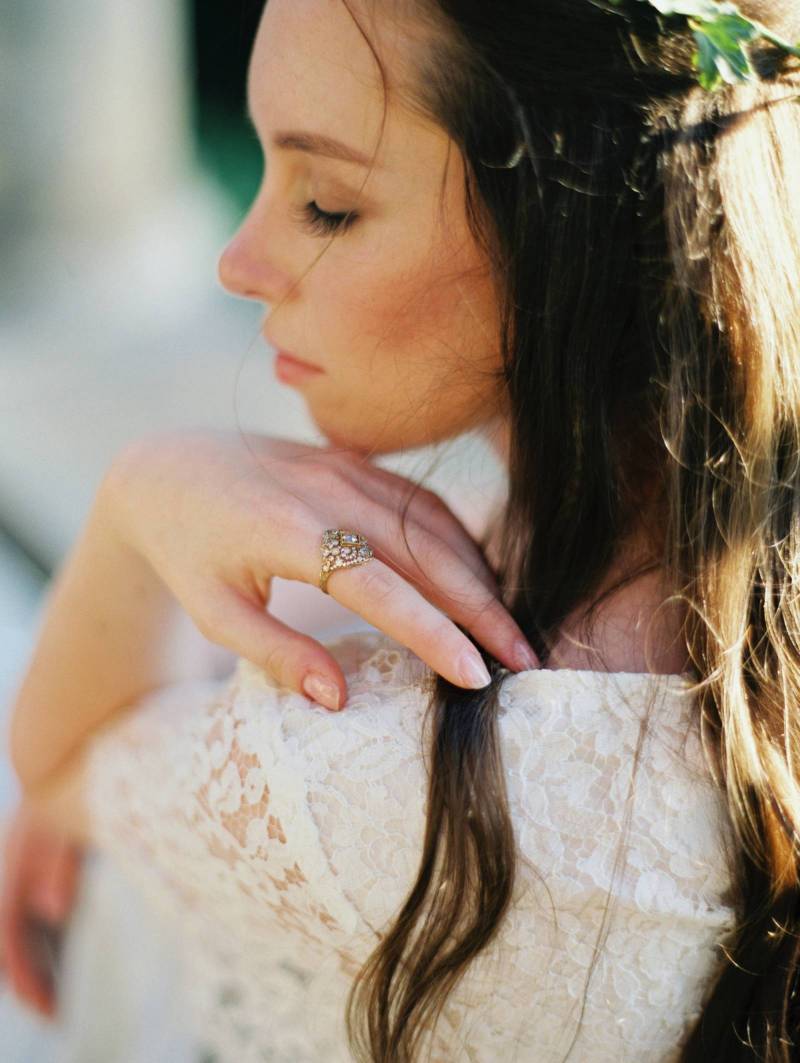 "Our amazing photographer, Esther Sun, also made the conscious choice to shoot the entire day in only film, to give that unique and timeless look into our photos by capturing light in its most natural and pure form. I also wanted to incorporate a unique bridal look, something that has not been done too often, to help inspire brides to think out of the box. So we selected a two piece look, featuring a beautiful lace top paired with a romantic and soft blue skirt (perfect for that 'something new' and 'something blue'!)."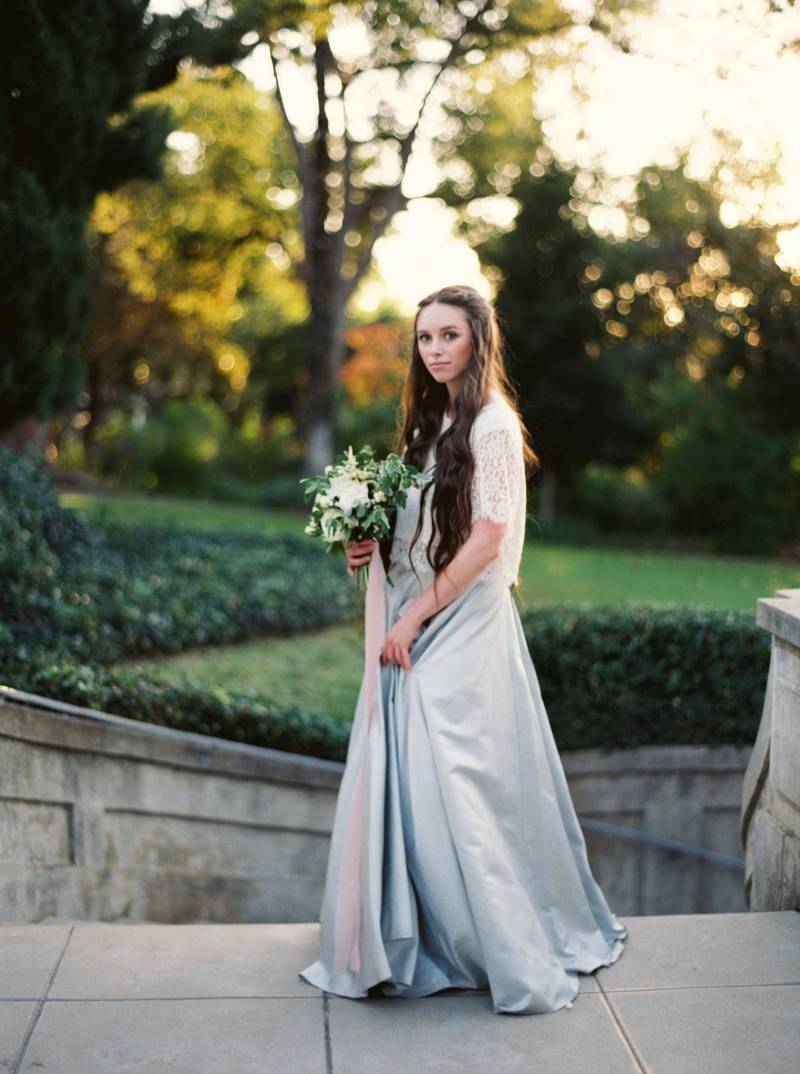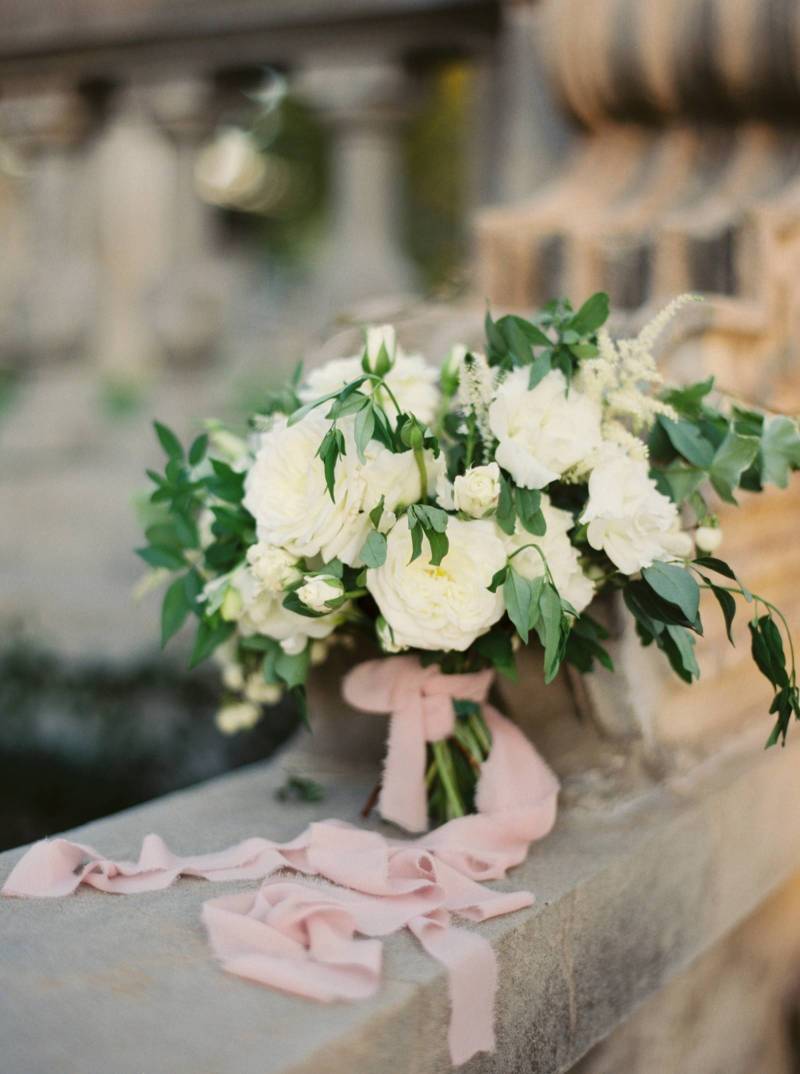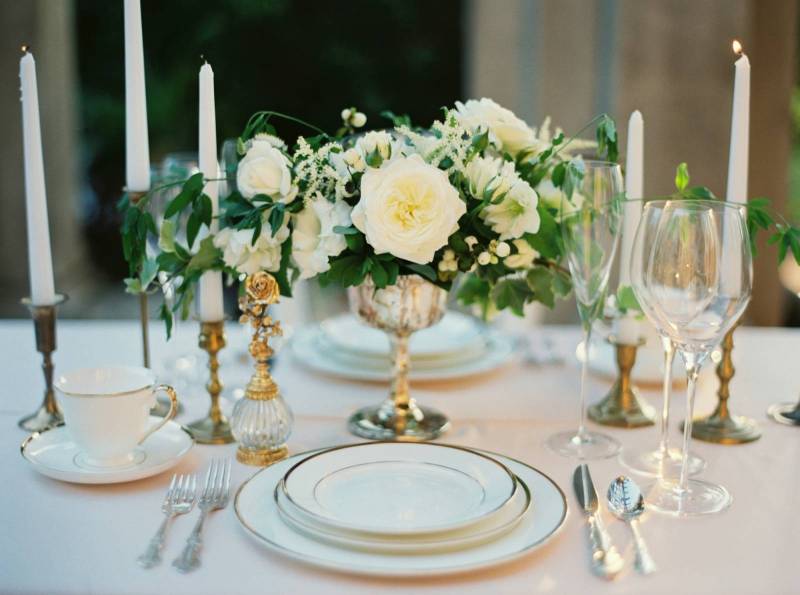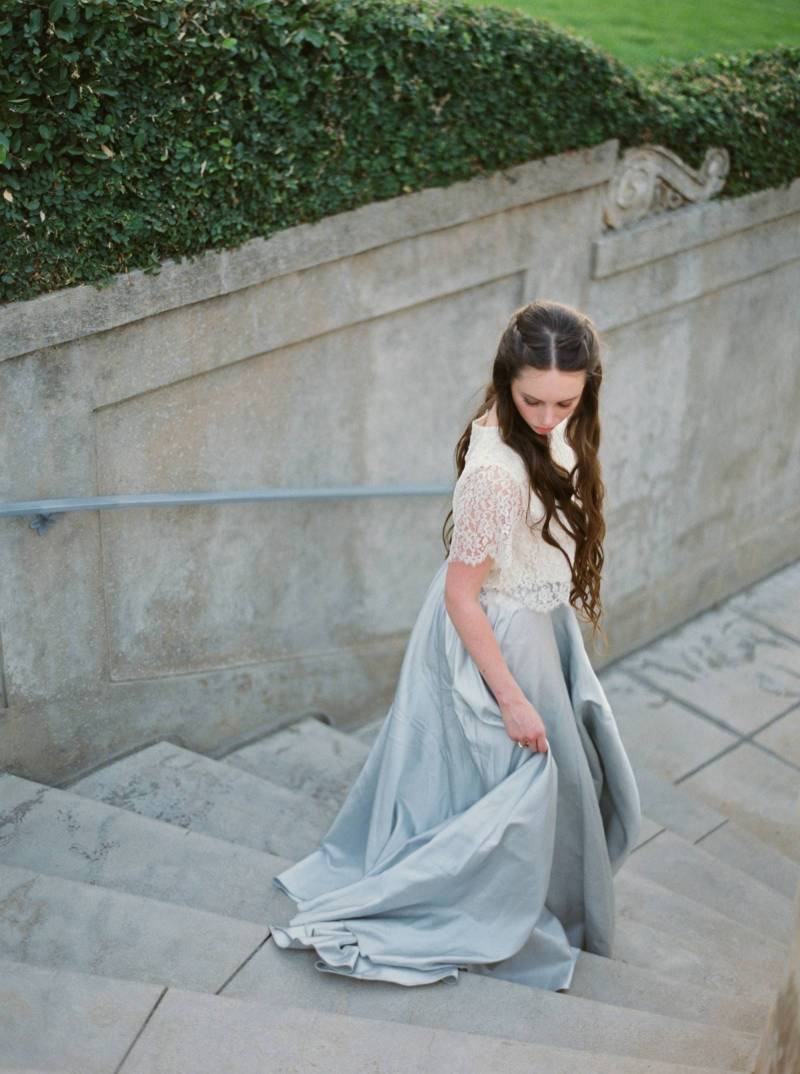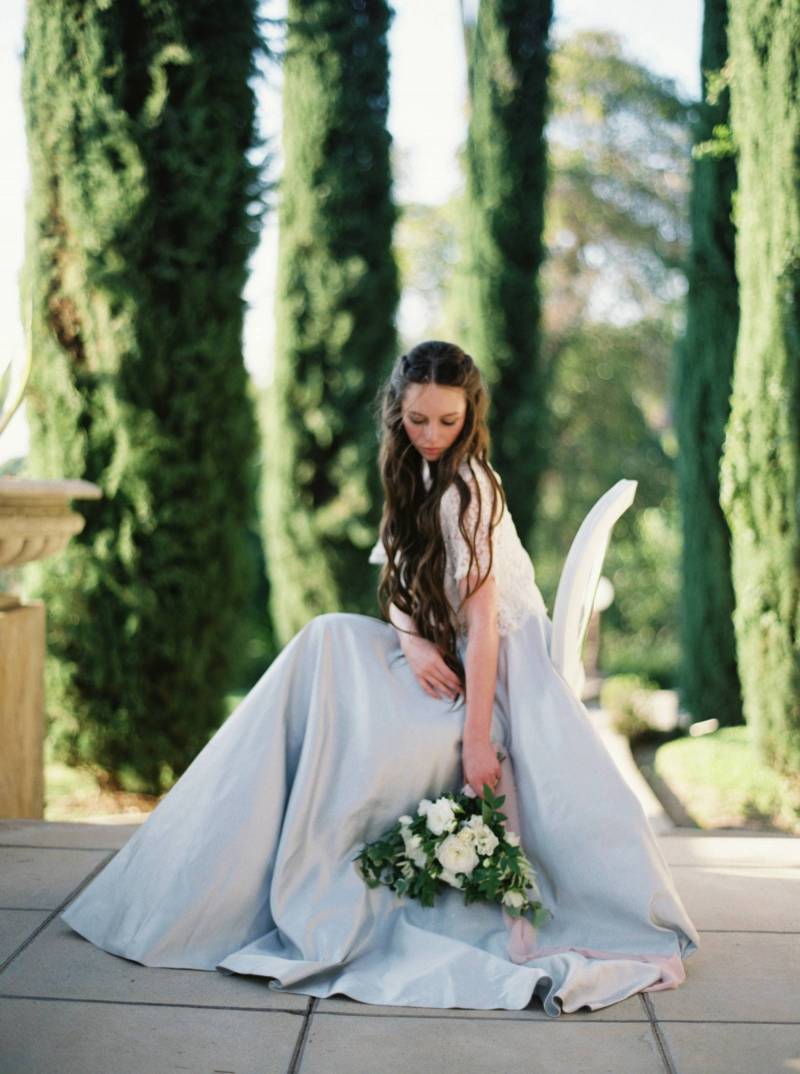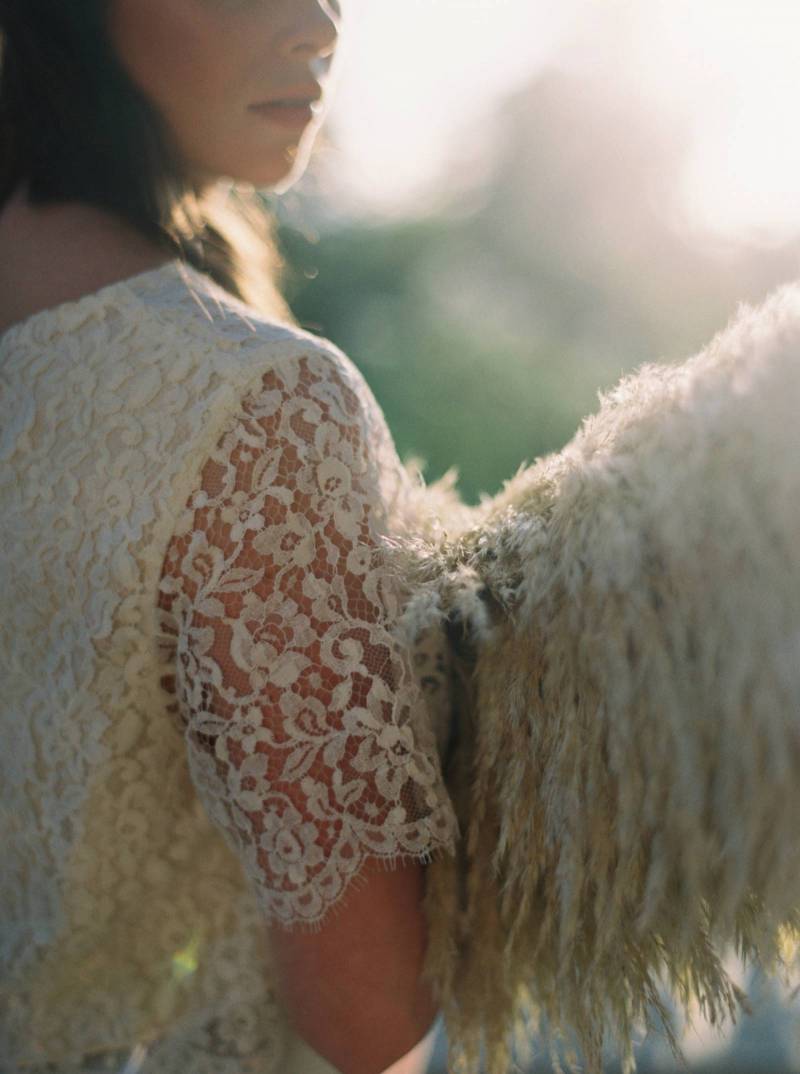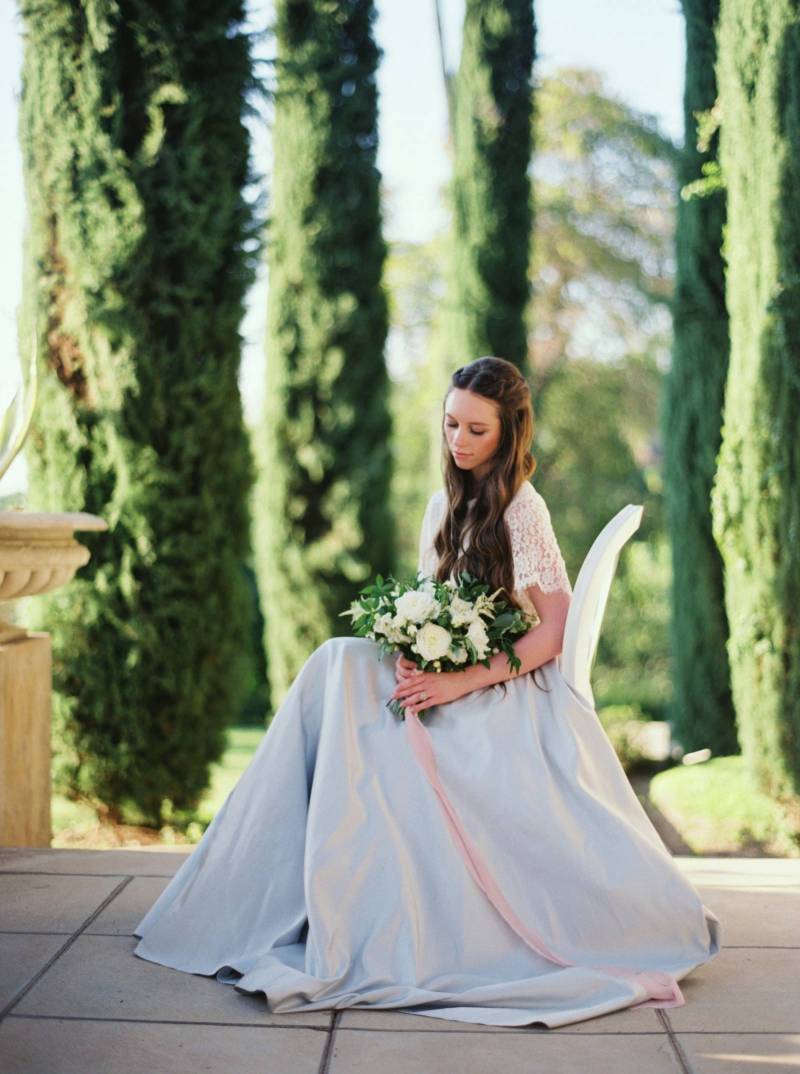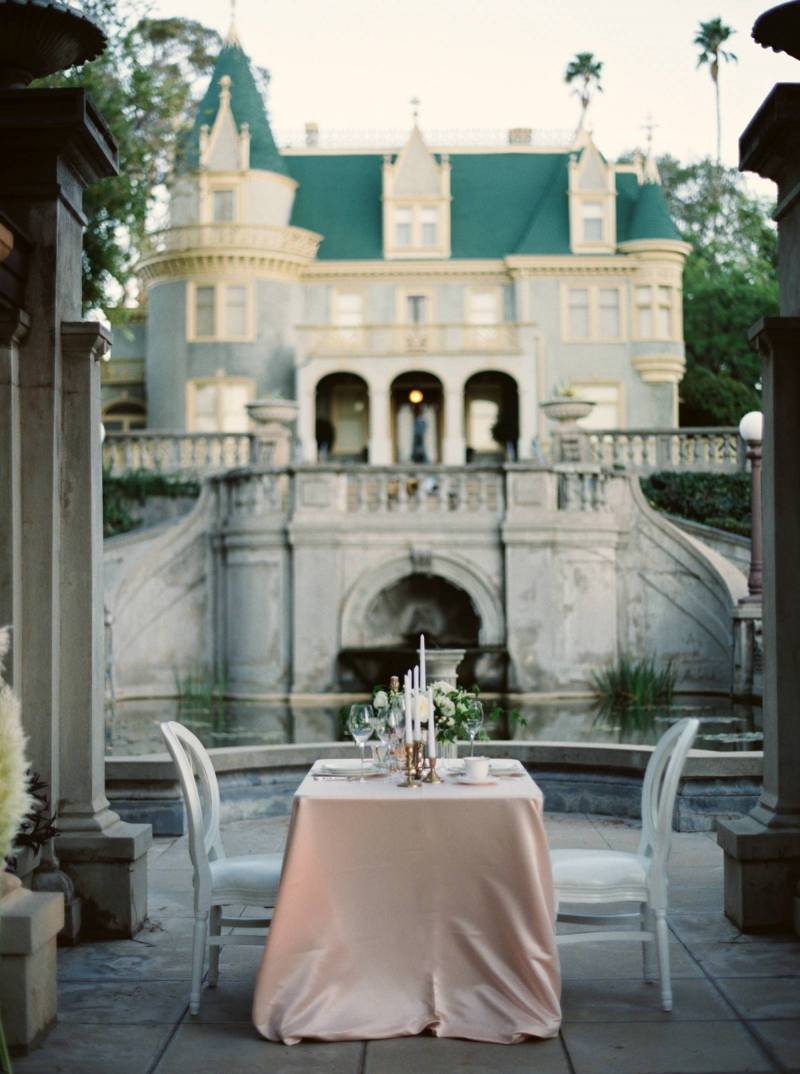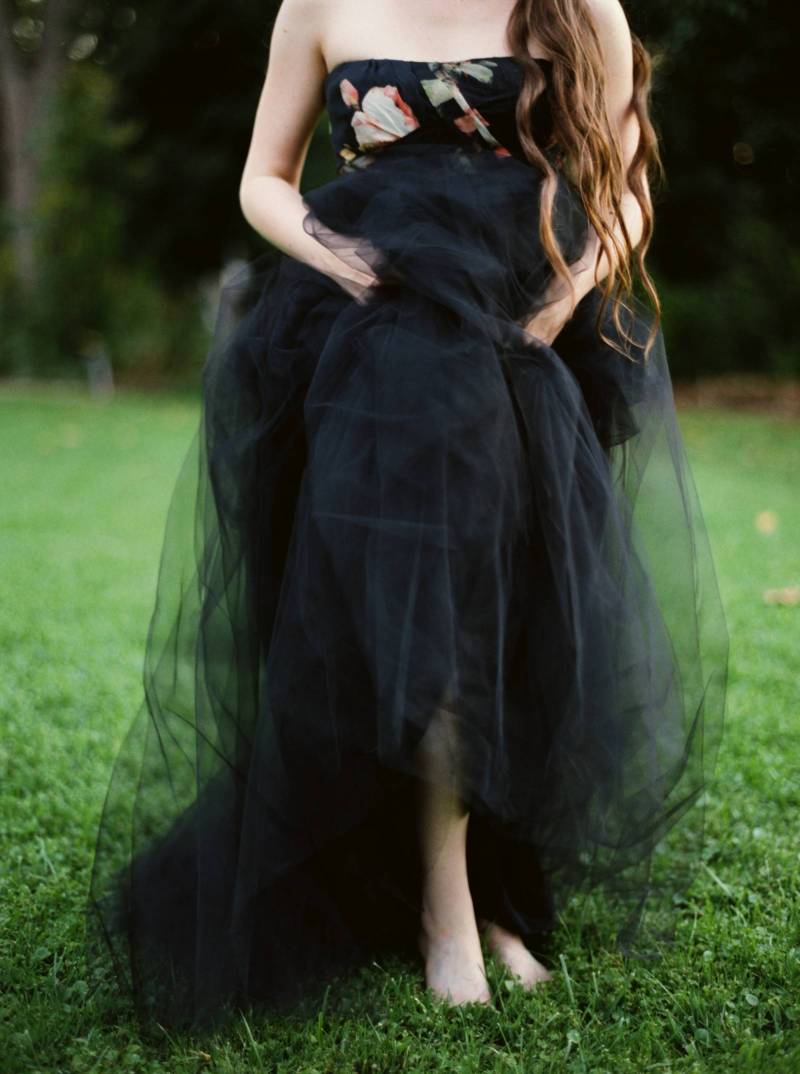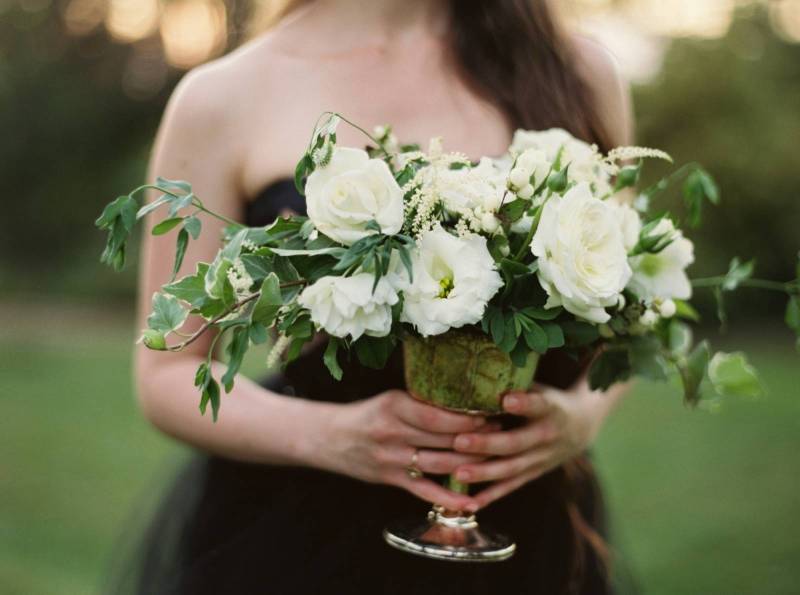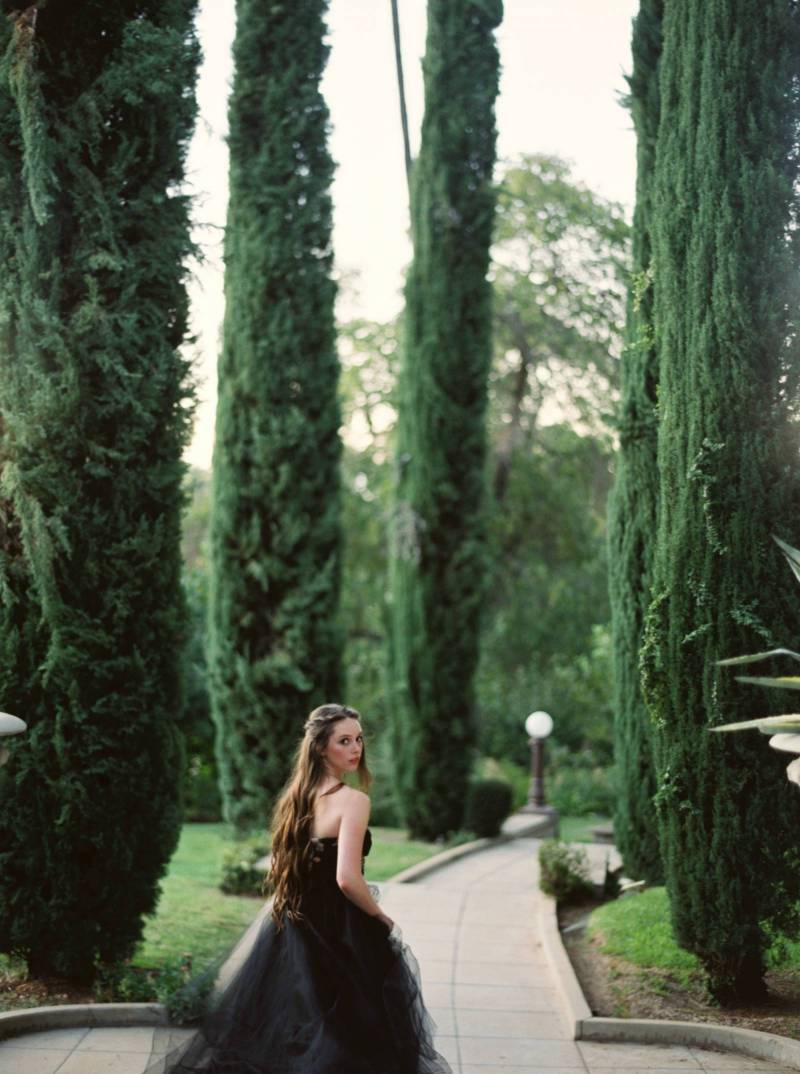 "I also wanted to end on a dramatic yet classic note, so I selected a beautiful and full black gown, which could serve as that perfect reception gown at the end of the night, or even be pulled off as a wedding gown for brides who really want something classic and dramatic."