There's a buzz of excitement that settles over the office whenever wedding gowns arrive. Like Christmas; but better. We unpack gowns, headpieces, and veils with a reverence reserved only for fashion. A tall garment rack is rolled ceremoniously to the boxes. Silk and tulle spill from garment bags; impossibly delicate lace sleeves drape over chair backs and thousands of hand-placed beads glitter and trail over dresses. Any bride who has commenced shopping for her wedding gown will know--it's intoxicating. And it's overwhelming.
We've certainly fallen for our fair share of complex, voluminous, jewel-encrusted gowns. But when these sleek, ivory silk slip-dresses emerged from a Sarah Janks box, it was simple, true love.
Gowns: Sarah Janks | Veils + Accessories: Untamed Petals by Amanda Judge | Florals: Mandy Grace Designs | Photography: Ashley Camper Photography.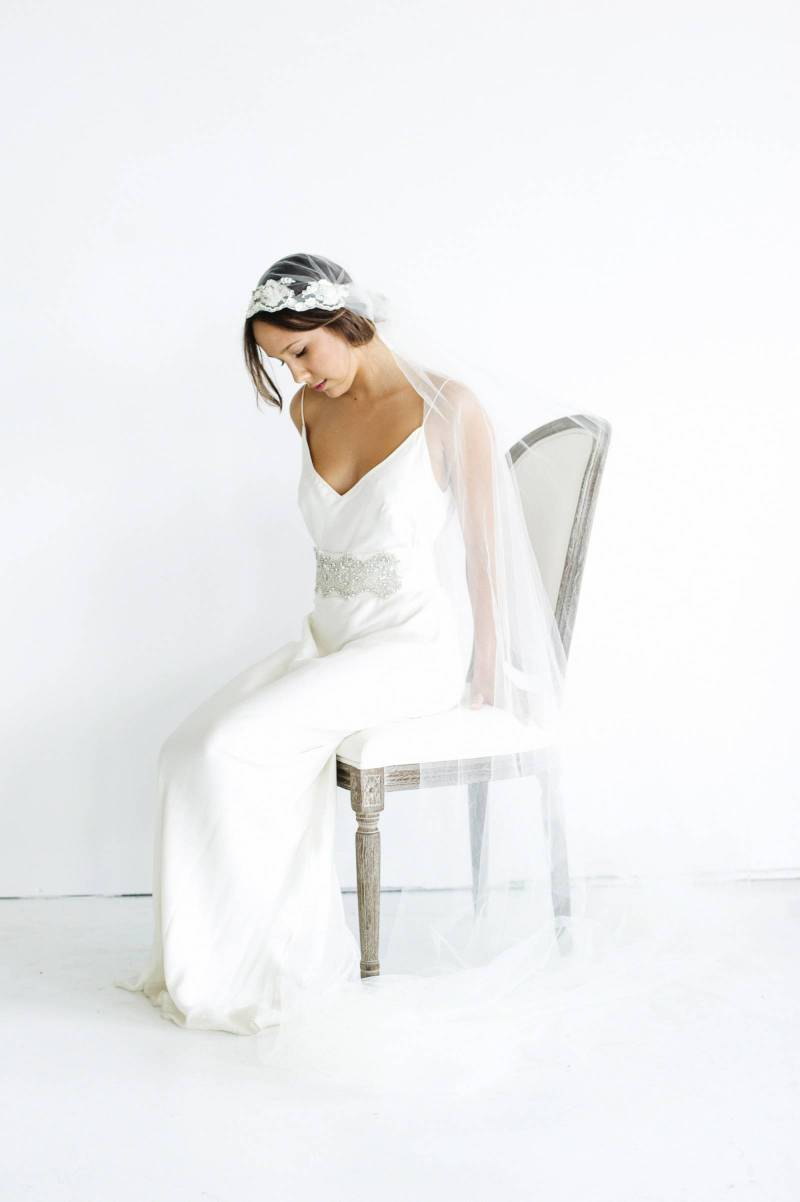 Our first look is for the chic bohemian bride. We started by knotting an extra-long veil over the model's low, messy bun. We love the complement of cascading tulle against the sleek silk slip dress; pooled layers of veil add romance and body to the gown's simple silhouette. To finish the look we added a wide belt in matching ivory silk embellished with silver beads and stones.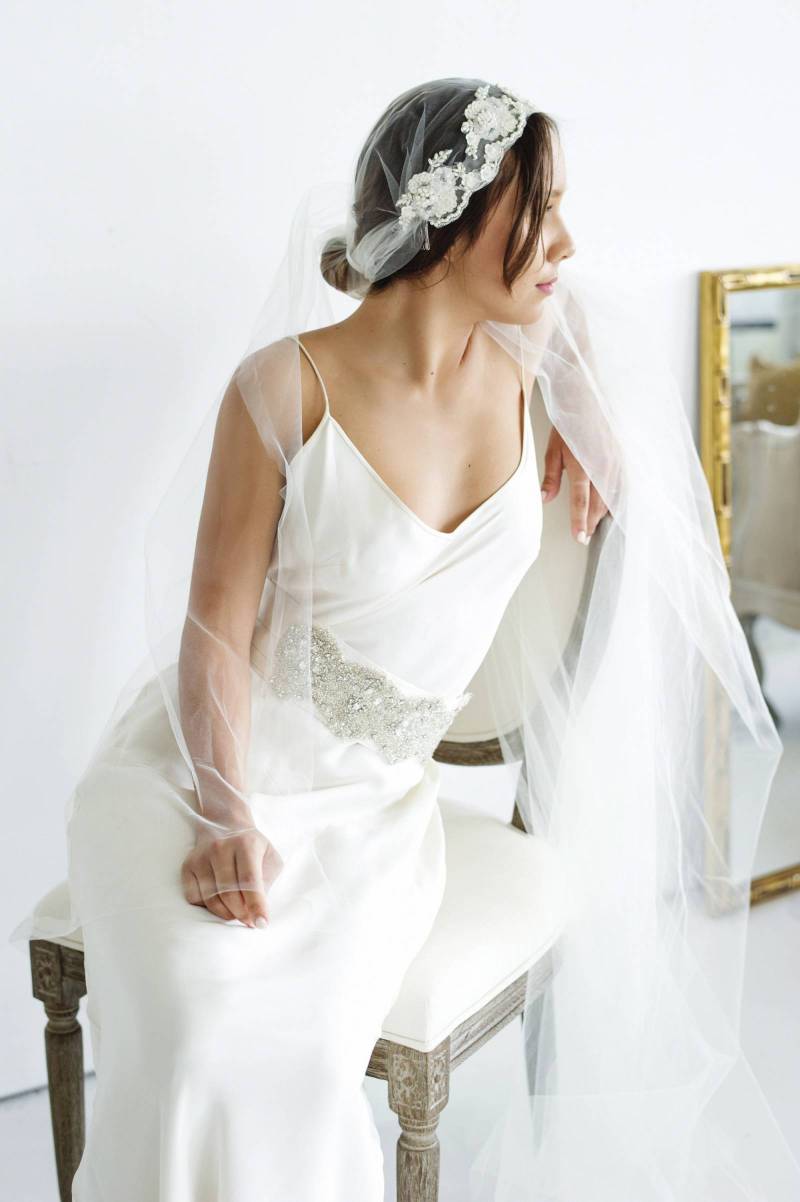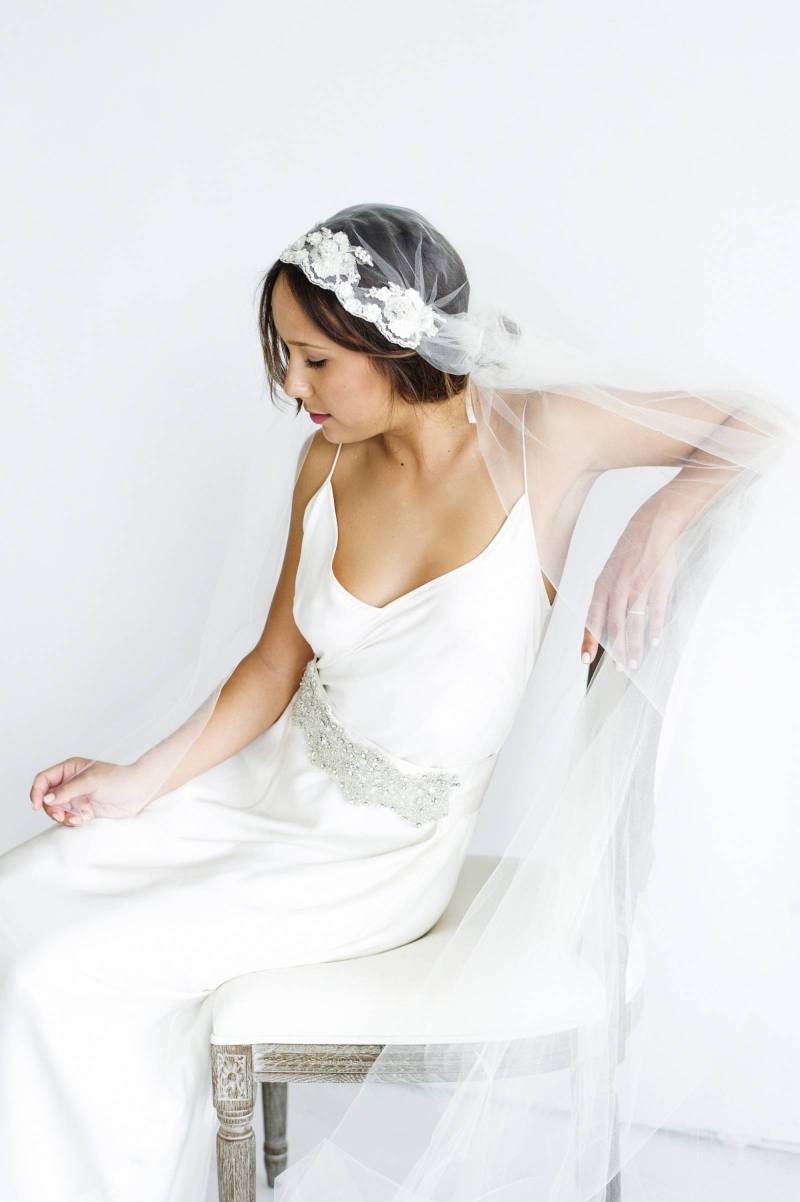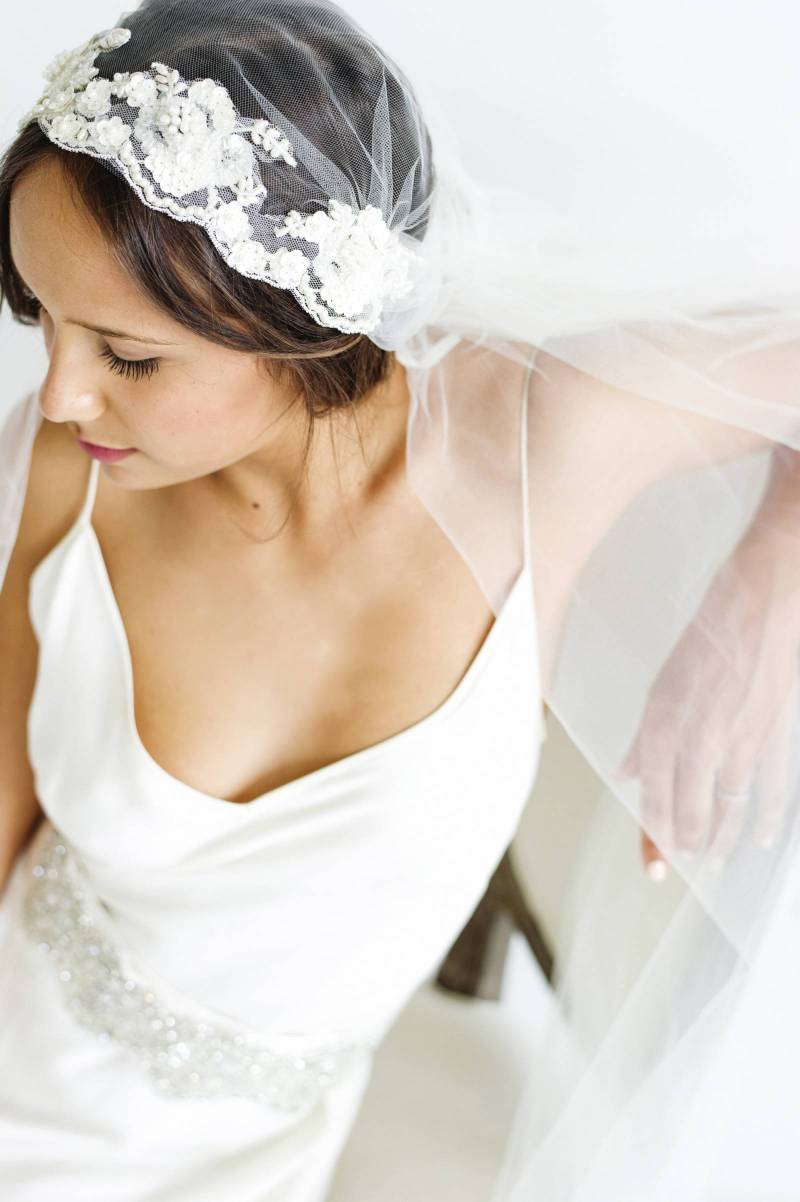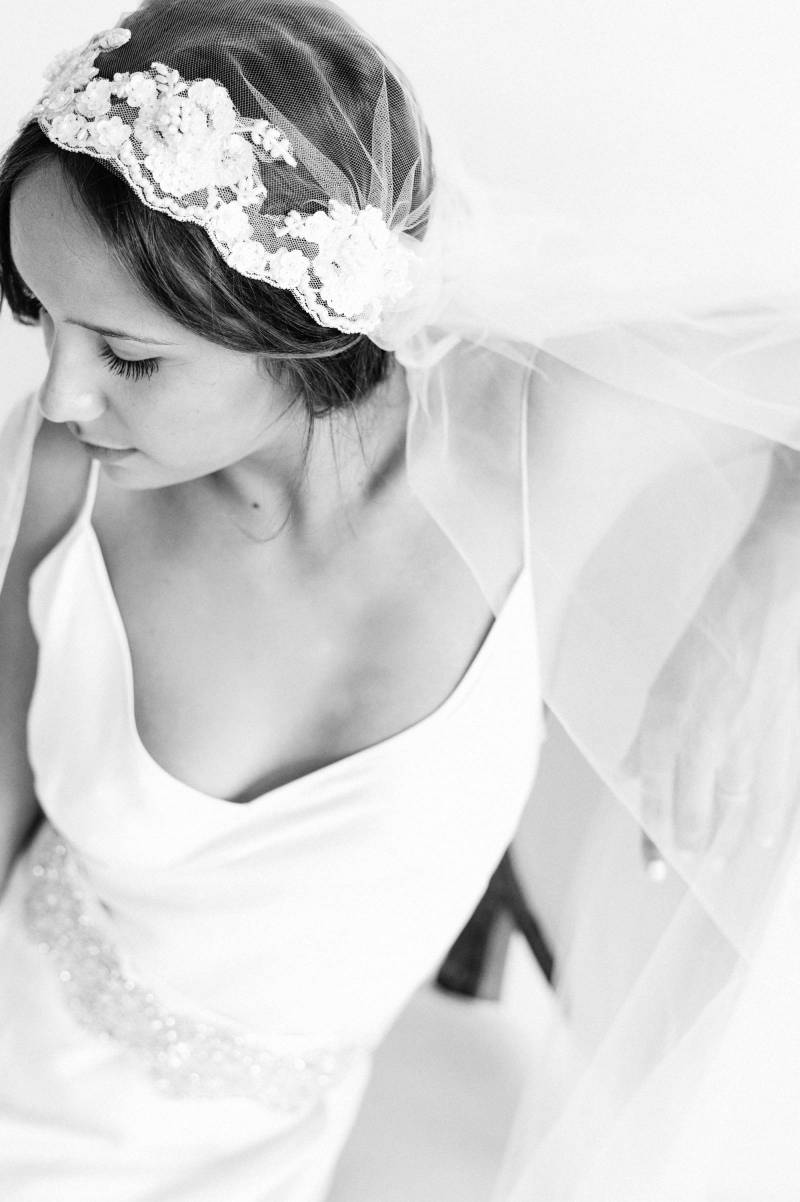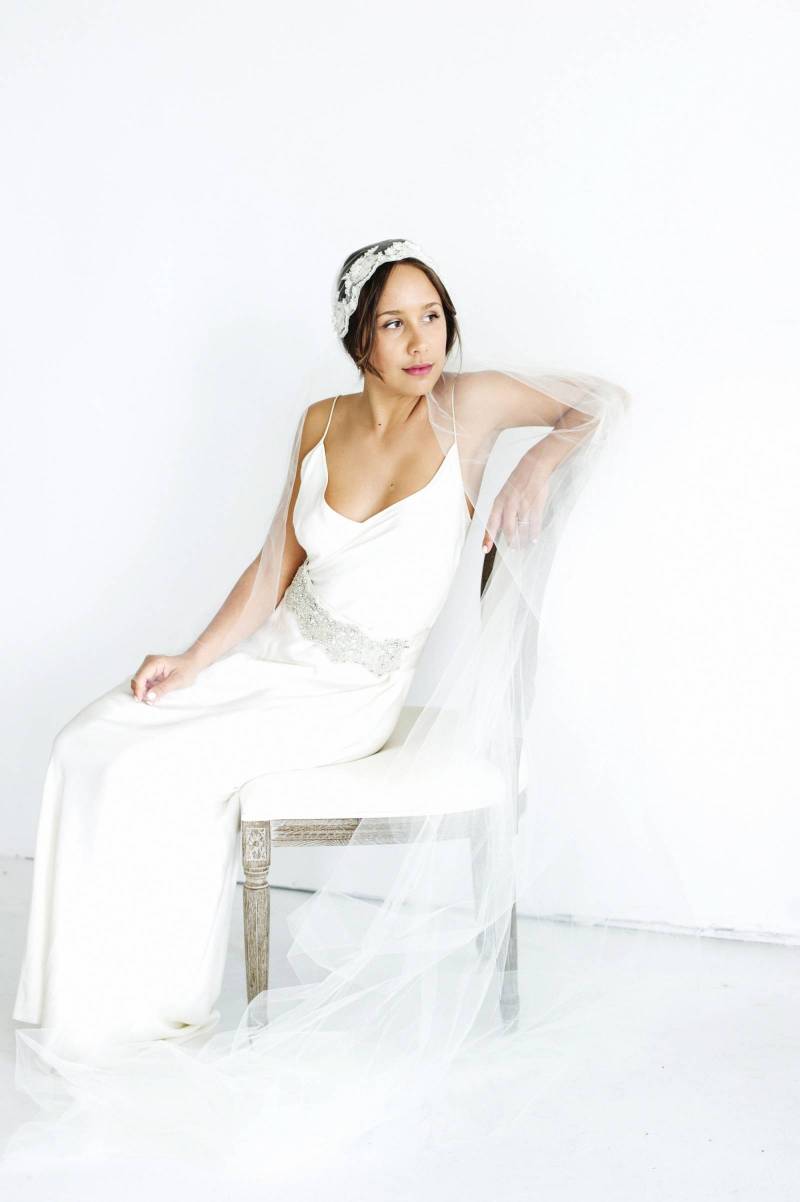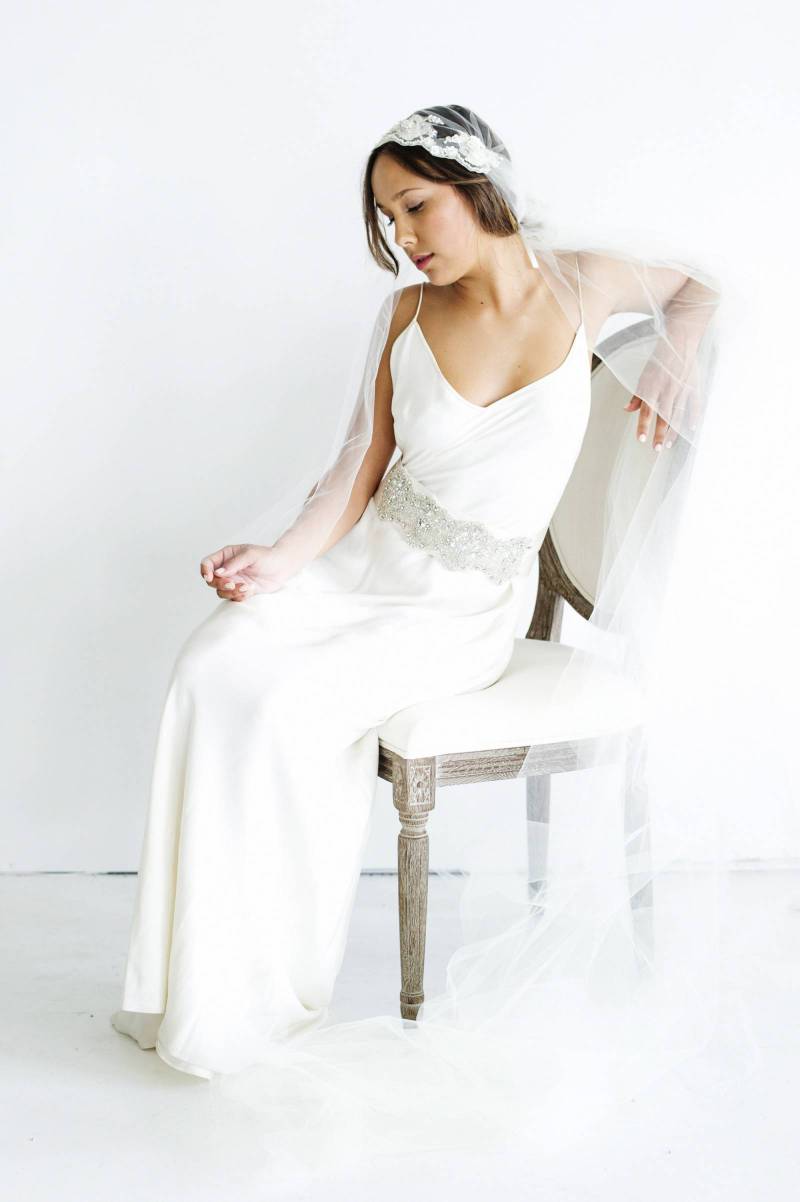 Our next look from Sarah Janks was a slim satin gown with delicate lace-draped shoulders and a plunging back. We pictured the gown in a sun-drenched ceremony surrounded with matching delicate greens. Mandy Grace Designs brought the concept to life inside the studio with hundreds of Hawaiian fern stems. We paired the romantic gown with two different simple rhinestone halos and an antique-inspired bracelet. Our favorite detail: the long drape of ivory ribbon from one headpiece draws attention to the gown's open back.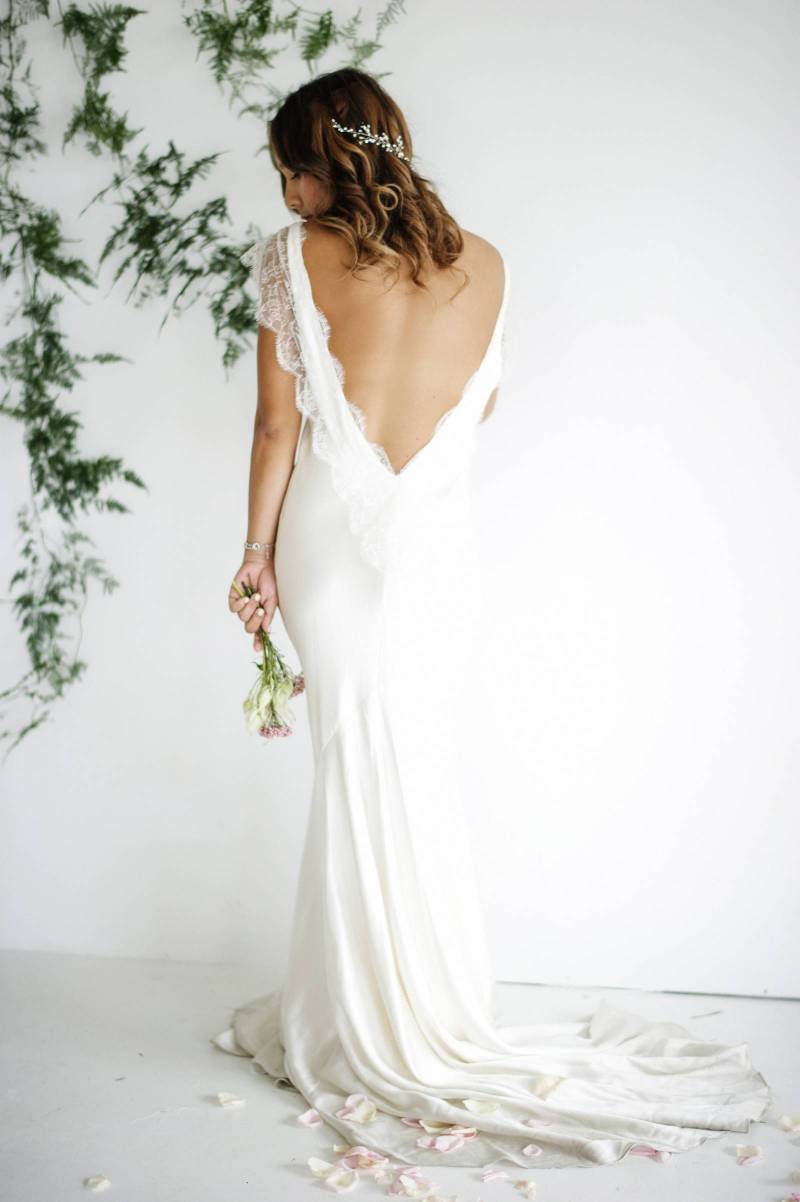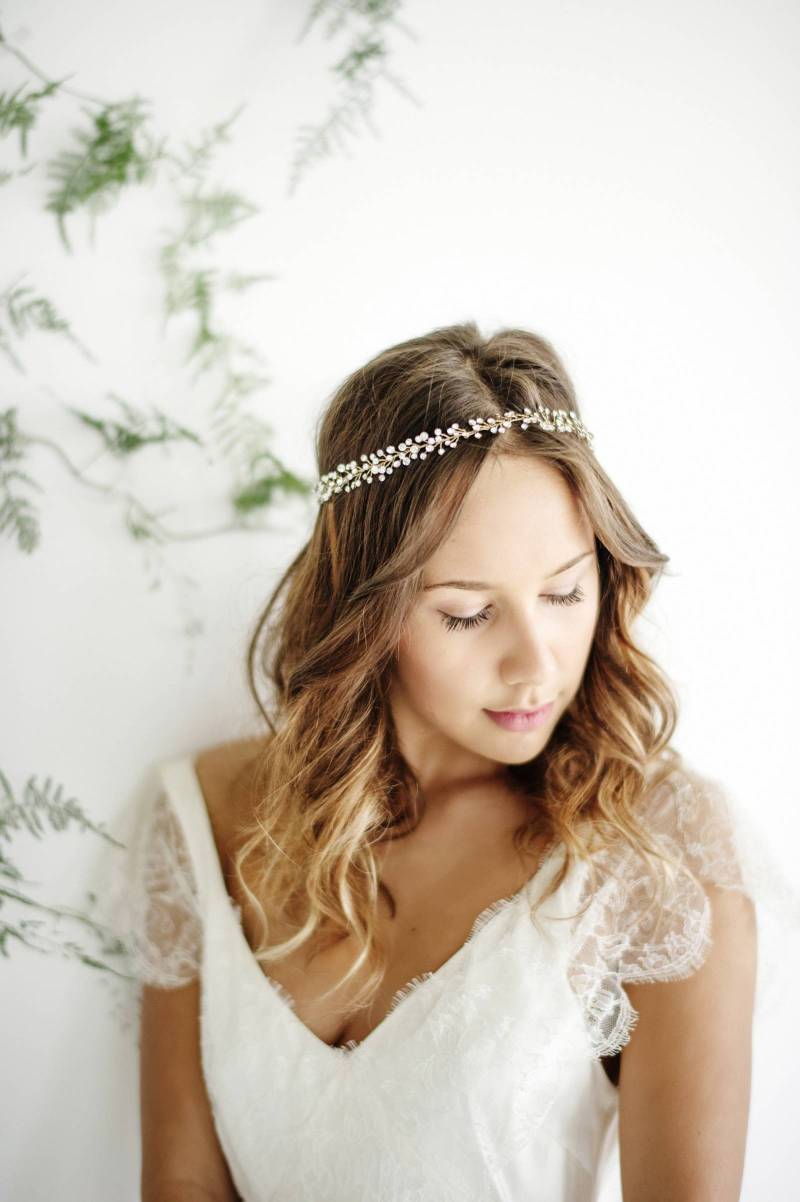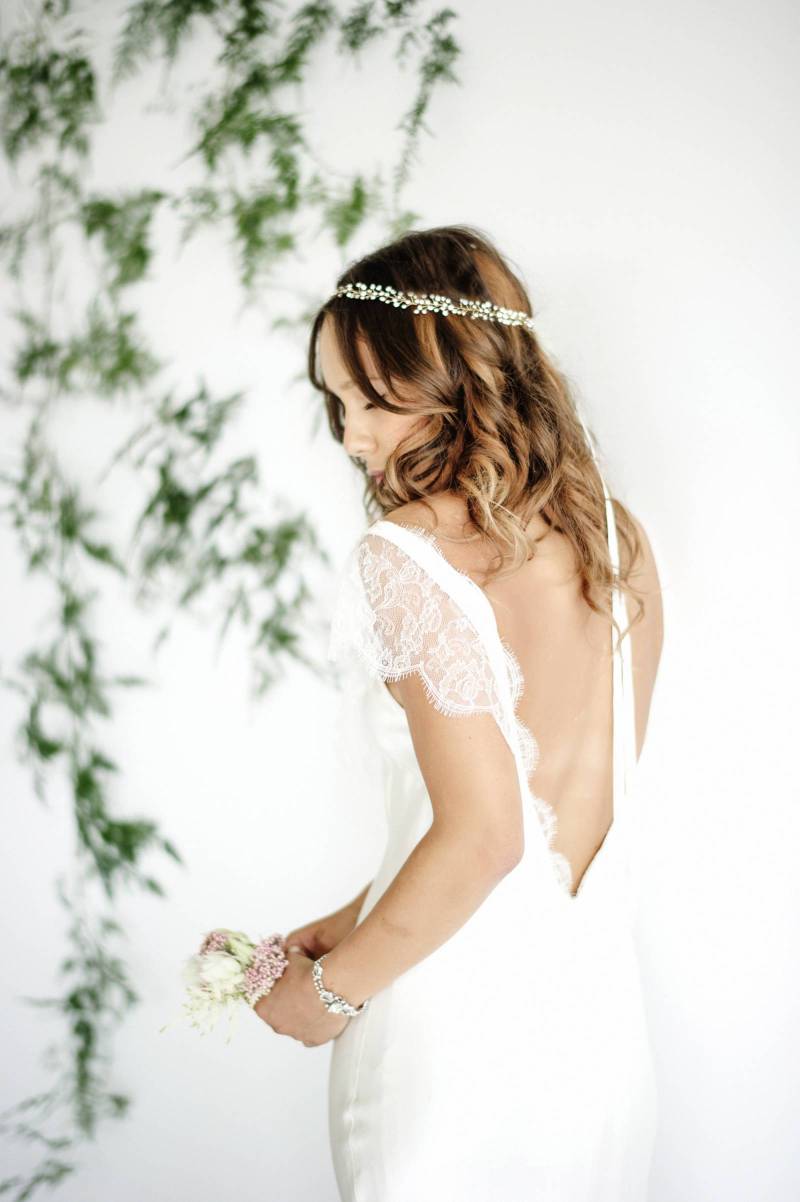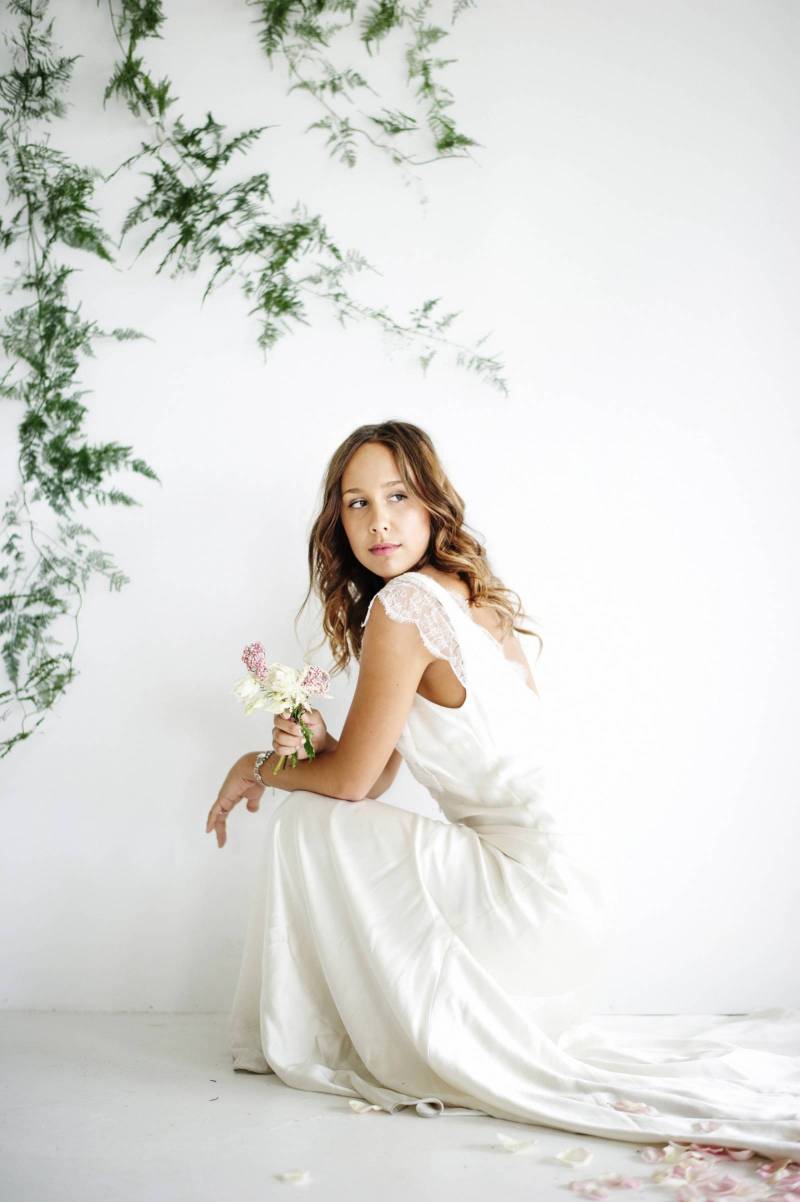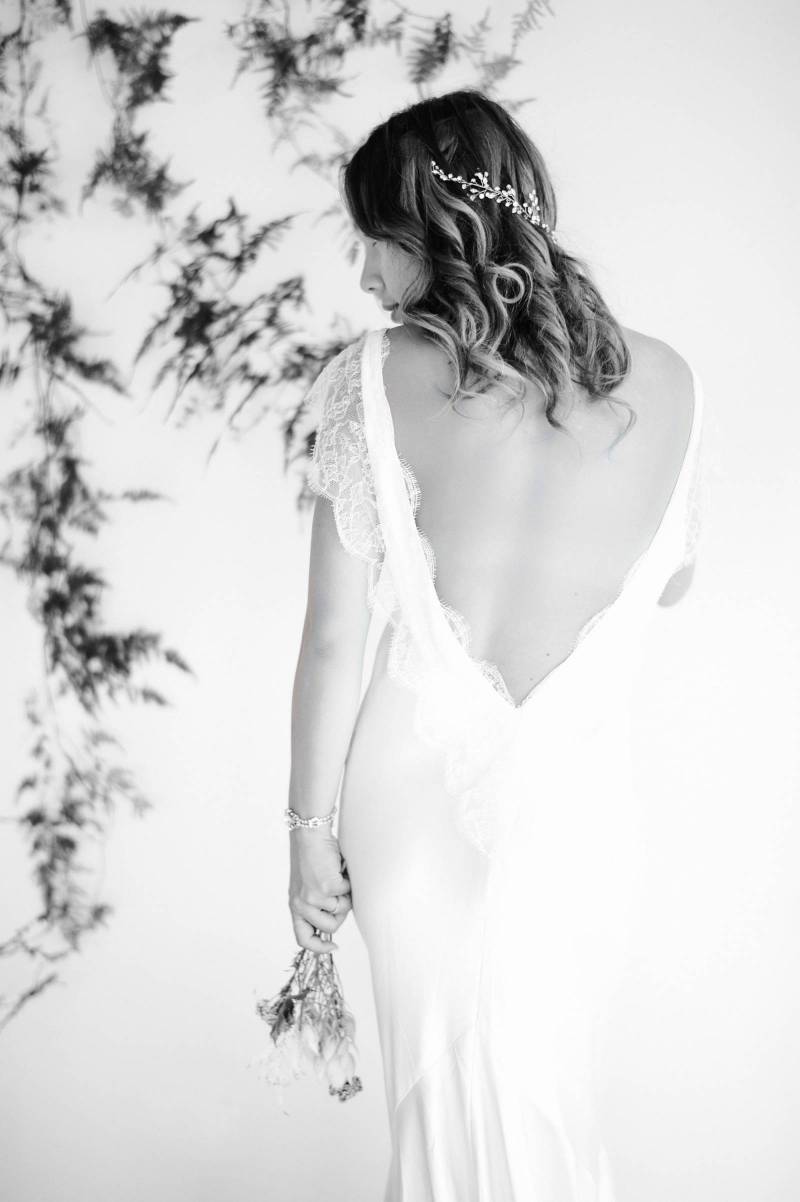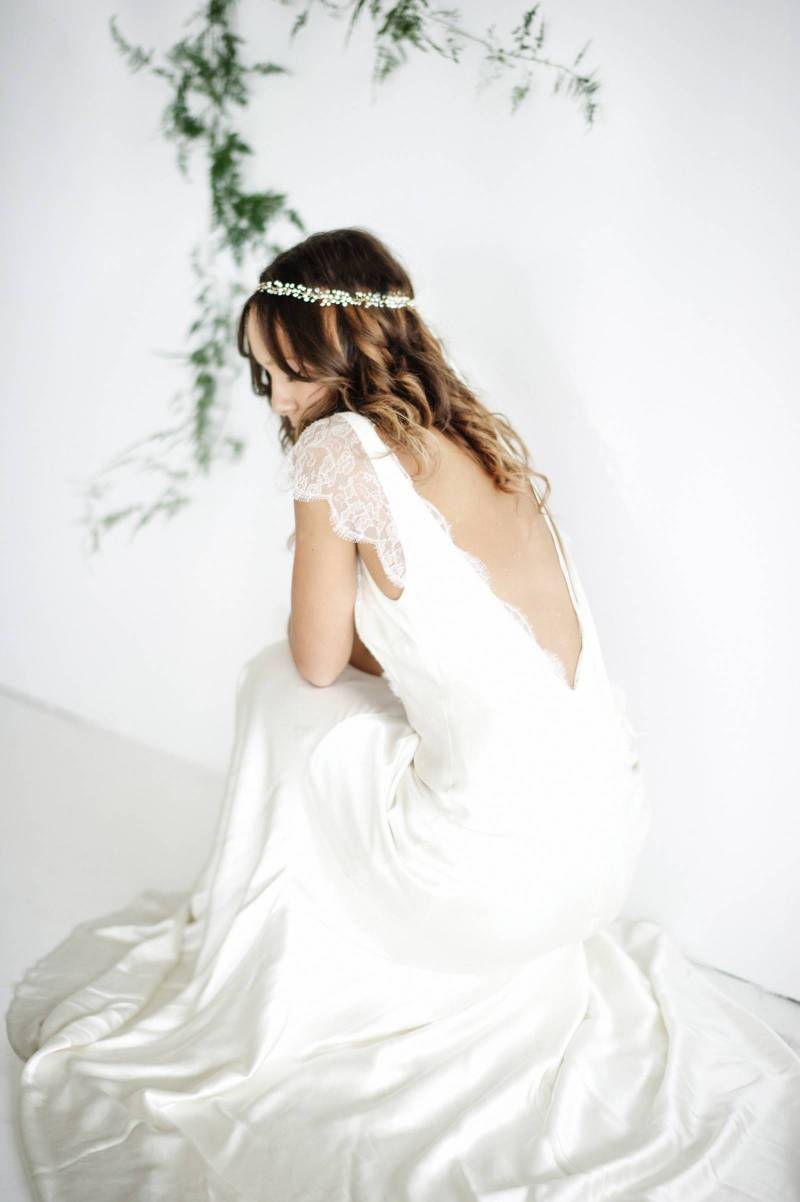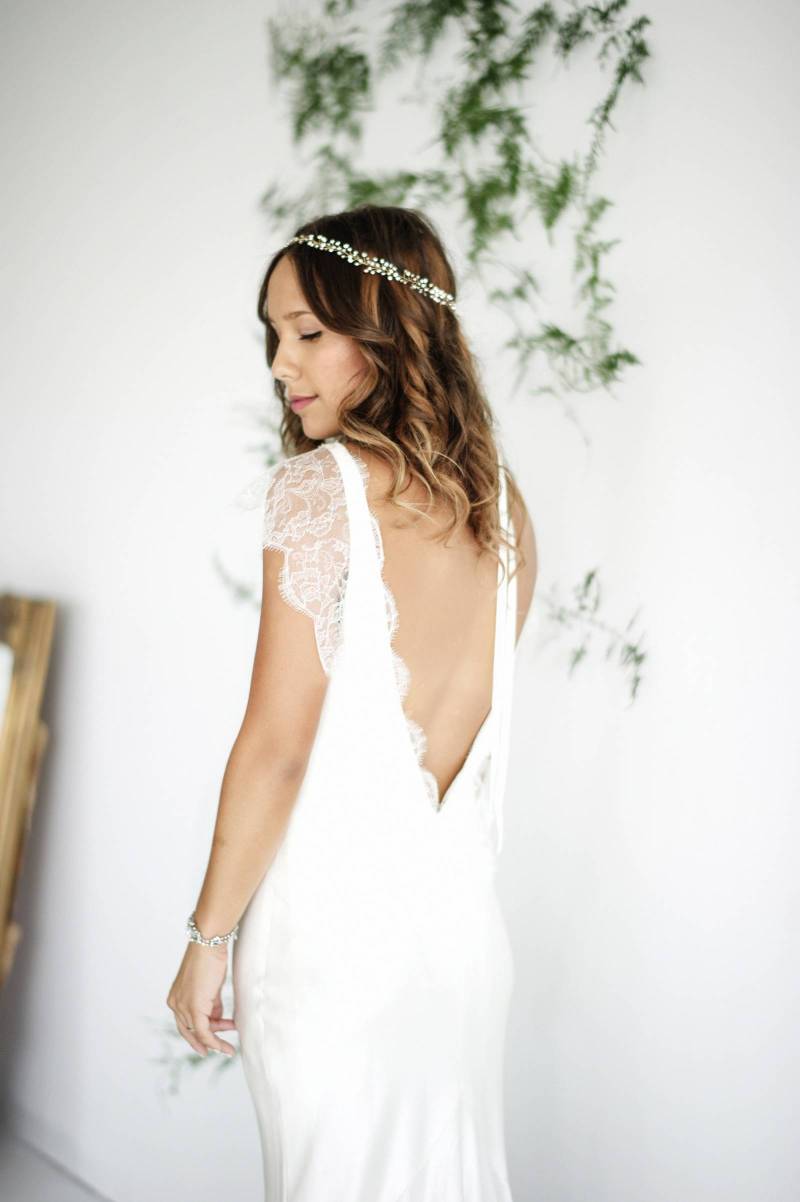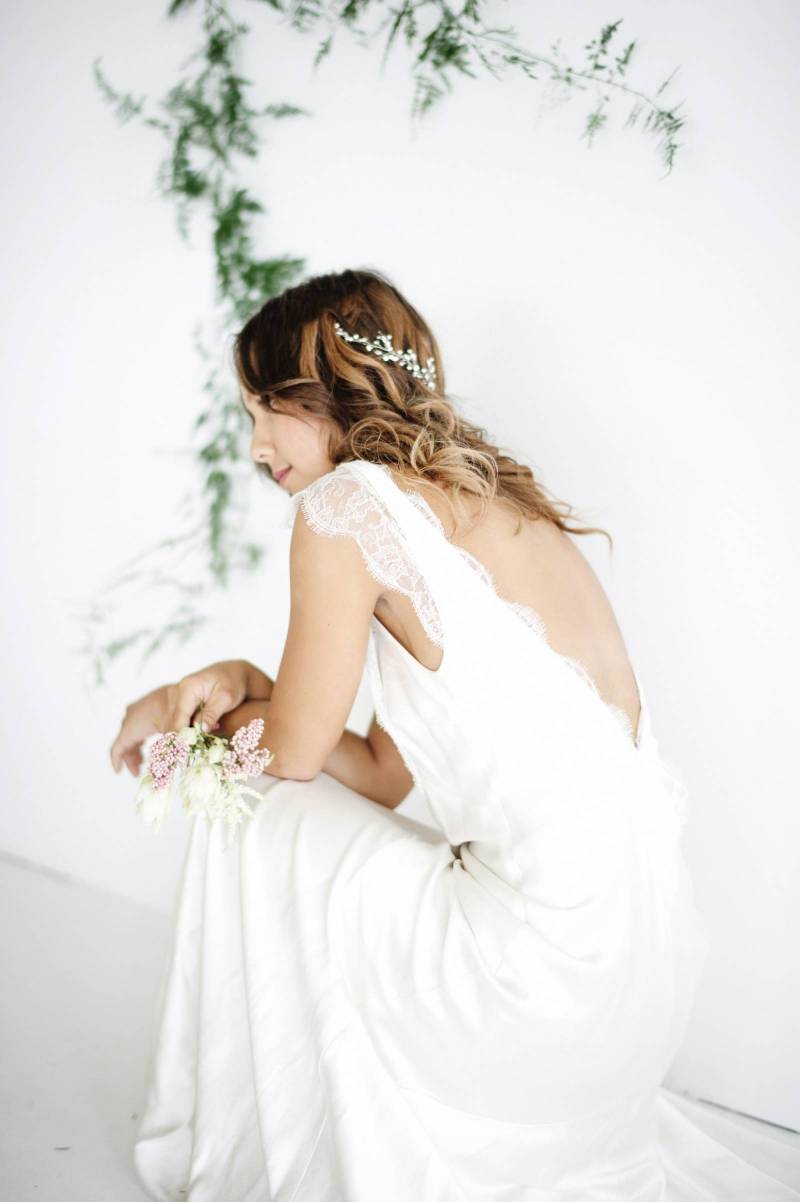 We returned to the low chignon to showcase this geometric sash-turned-headpiece and exquisite beaded shrug. Heavily detailed gowns are easily outdone by embellished bridal accessories; the slip dress made a perfect canvas to showcase the beaded embroidery of the shrug and the rhinestone belt and headpiece.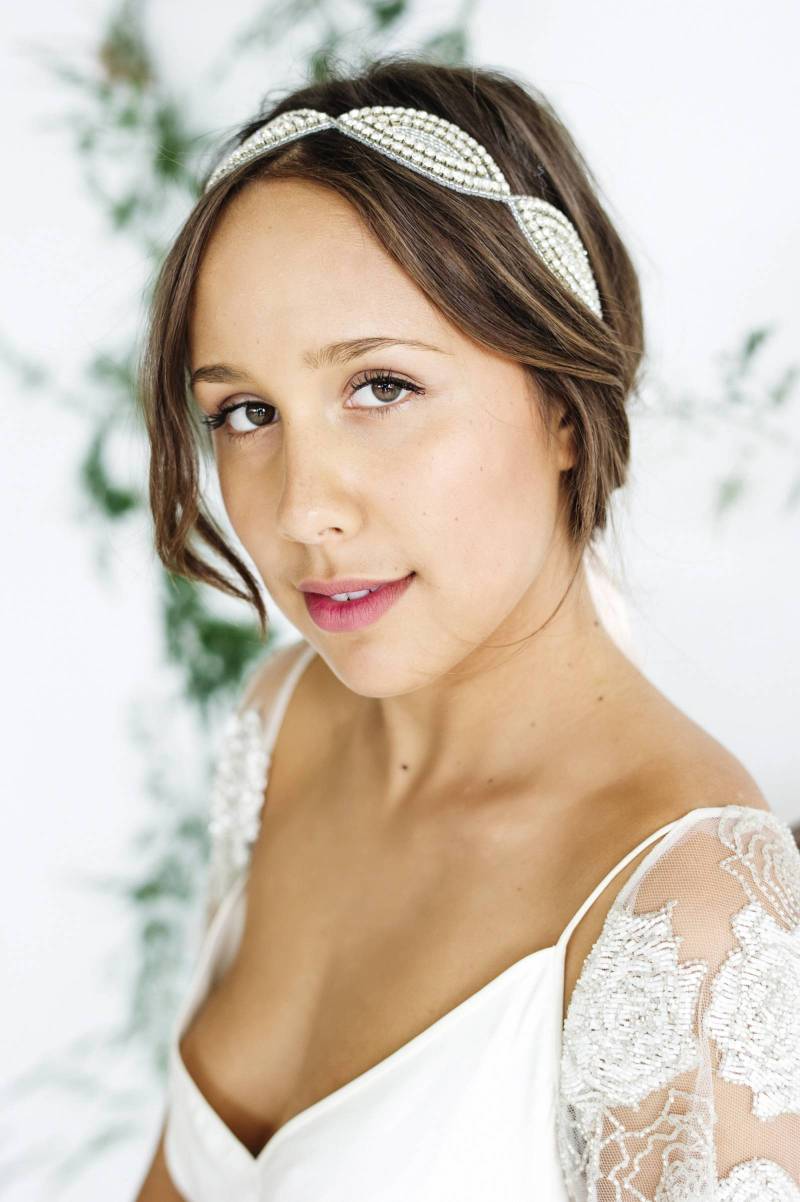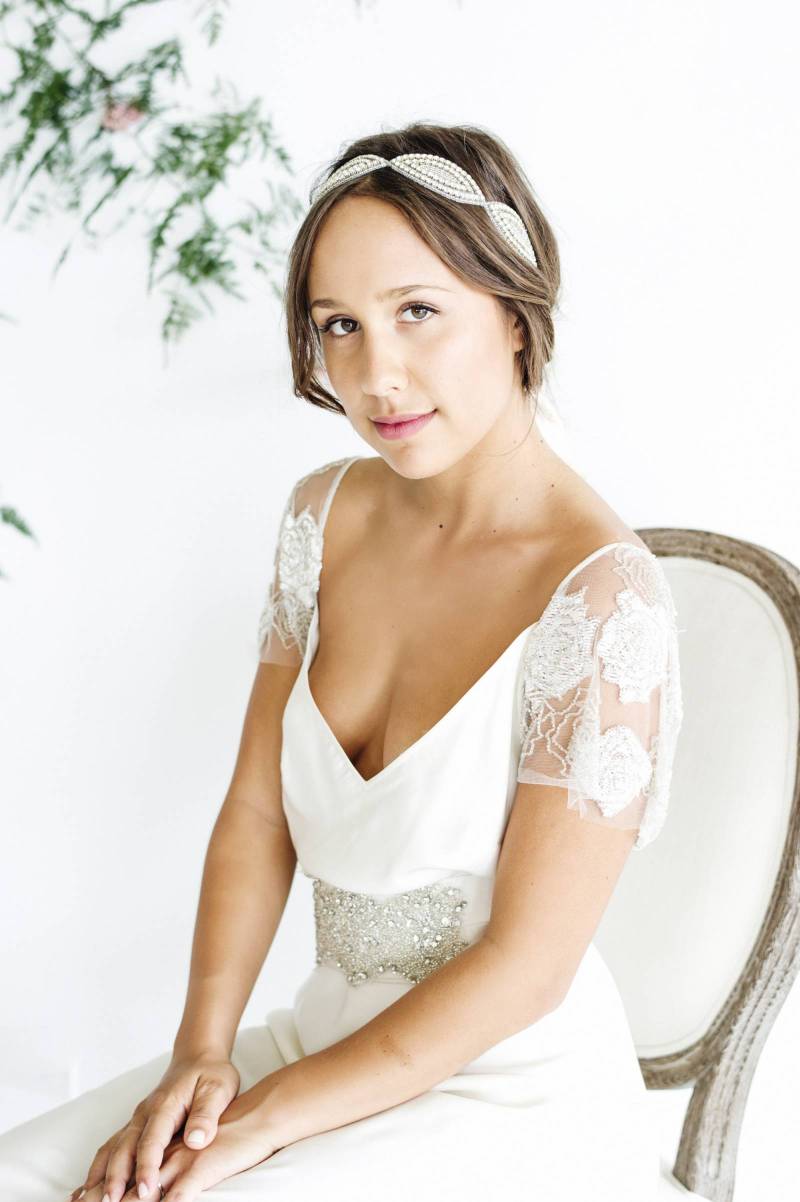 We finished the shoot with an edgy bride in mind. The final look's only accessories were belt and boots, and we sent Mandy back to the wall with full, blooming roses in varying shades of blush. We couldn't help but picture this bride striding down the aisle, bouquet in one hand, folds of silk hitched above the ankles in the other. And we fell in love with the slip dress afresh.