Claire and Ted created the perfect country wedding scene at Spring Creek Ranch in Winthrop, WA. The natural beauty of the ranch served as the perfect backdrop to capture the couple's elegant and fun union.

The couple met in their senior year of college. Claire's best friend flirted with him at a bar, but nothing came out of it. So Claire and Ted hit it off as friends and a year later began dating. After seven years of courtship, it was finally time to tie the knot.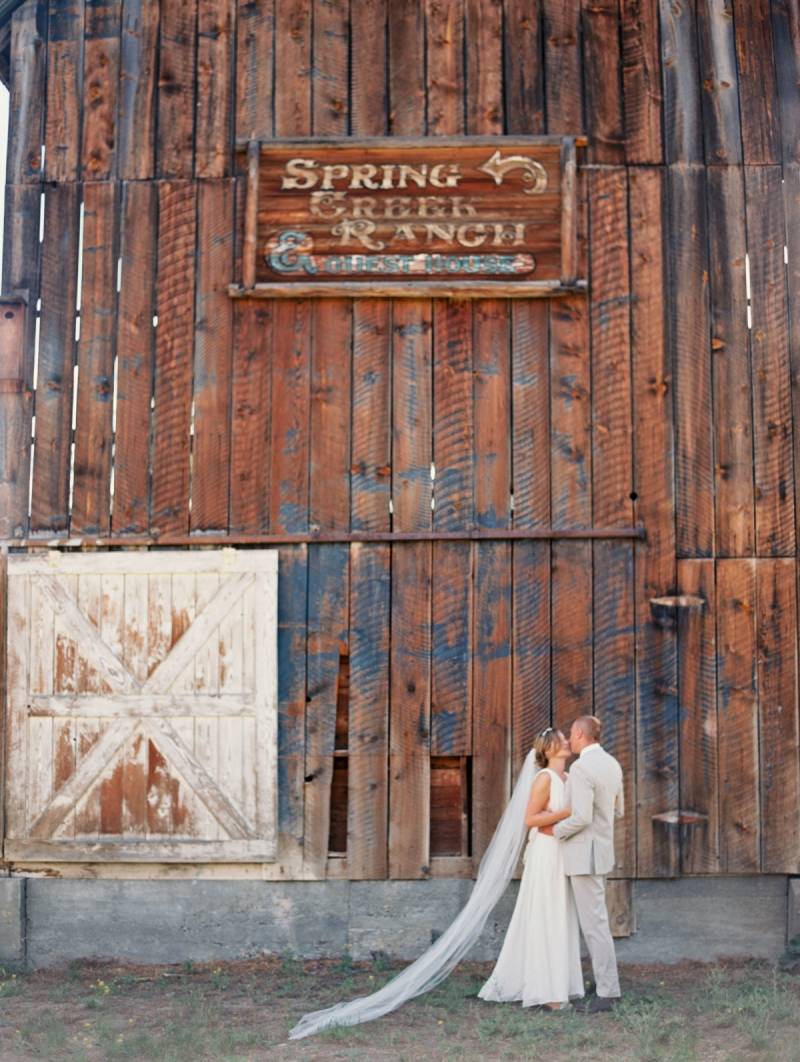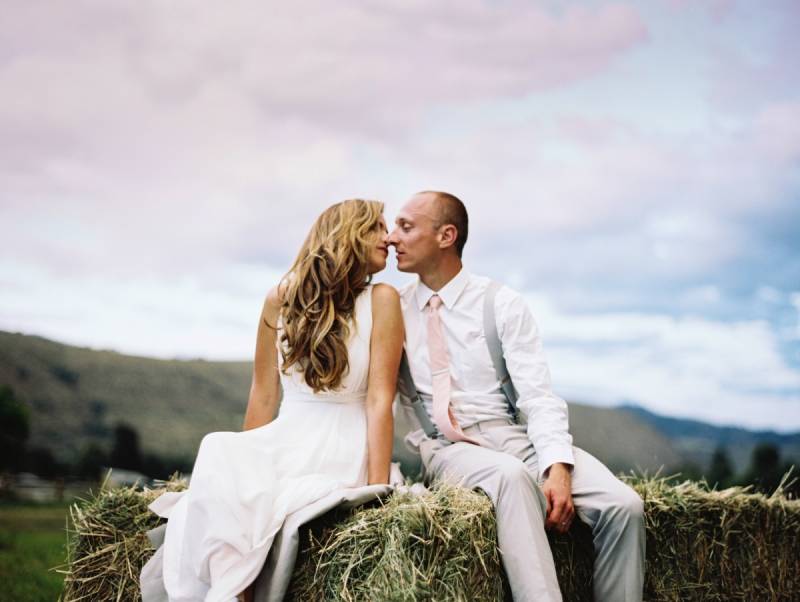 The bride shared their engagement story with us. Wine tasting through Wenatchee, Ted pulled the car over to take photos of the orchard. The bride says, "I tried to wait in the car, but he made me get out and walk around with him. He saw a quail run down one of the aisles and ran after it (which is pretty typical behavior for him). He leaned around the corner and said, 'Come here! quick!' My first thought was that he had captured the quail. When I came around the corner he had a weird expression on his face, and I kept asking him what was going on. I looked down and he had a ring in his hand."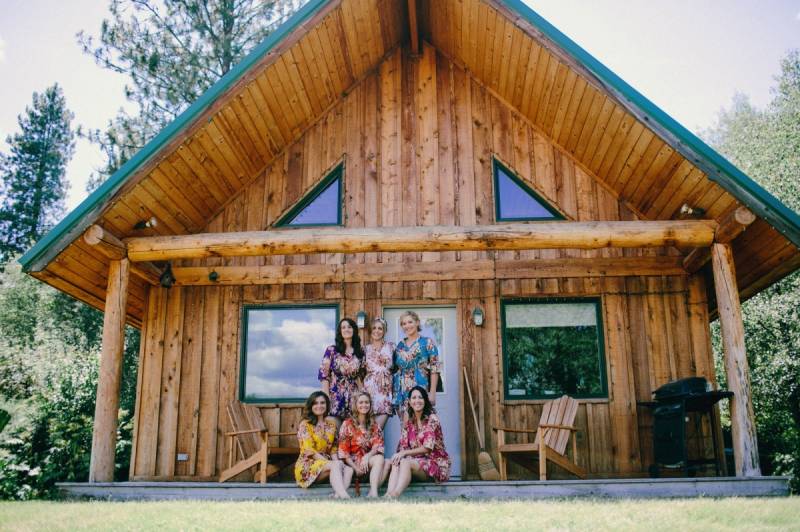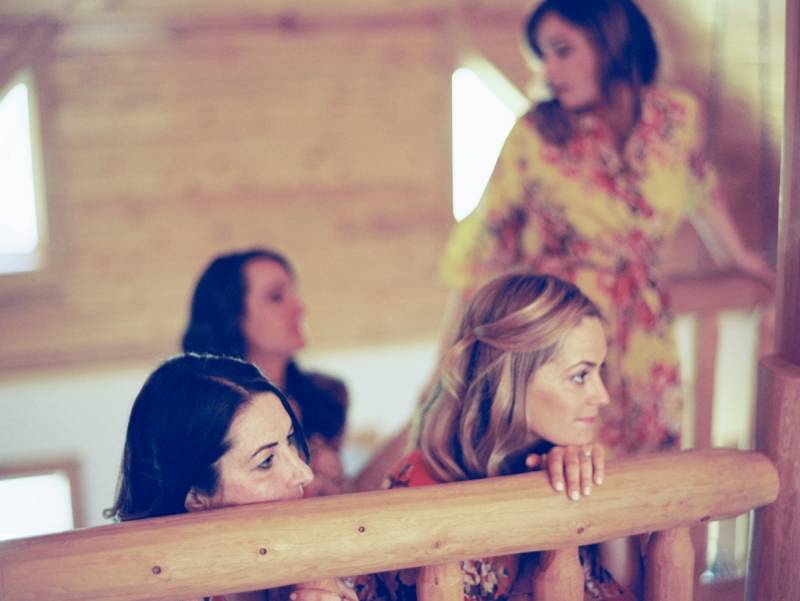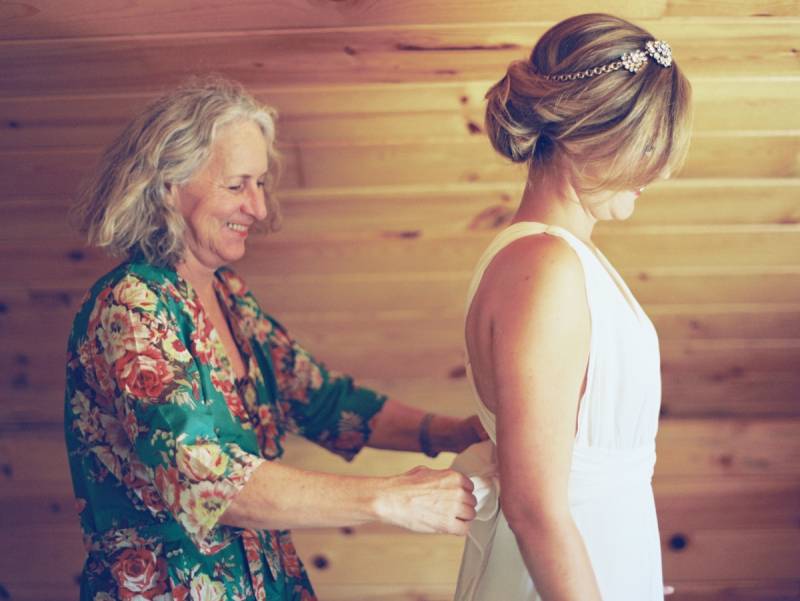 The bride also shared about some of her most memorable guests: "My 93 year old great aunt and uncle came to the wedding from Kennewick. My grandmother (her sister) had passed away and she felt that she needed to be there since Grandma Betty couldn't, which meant a lot to me."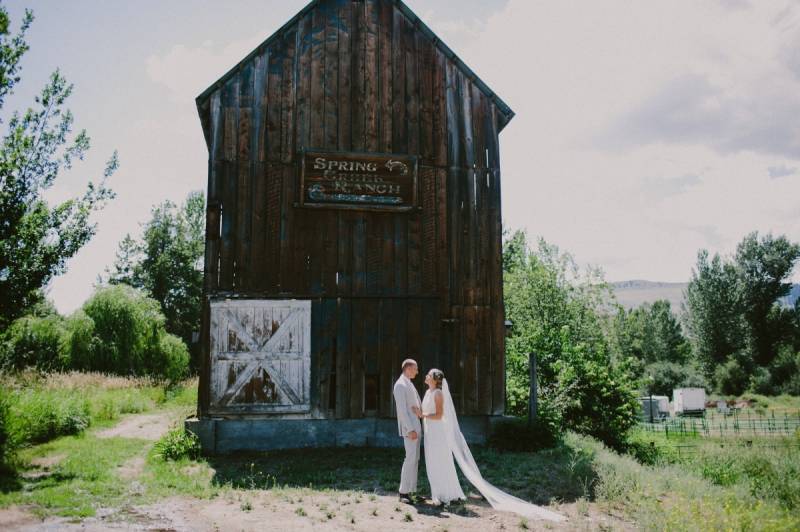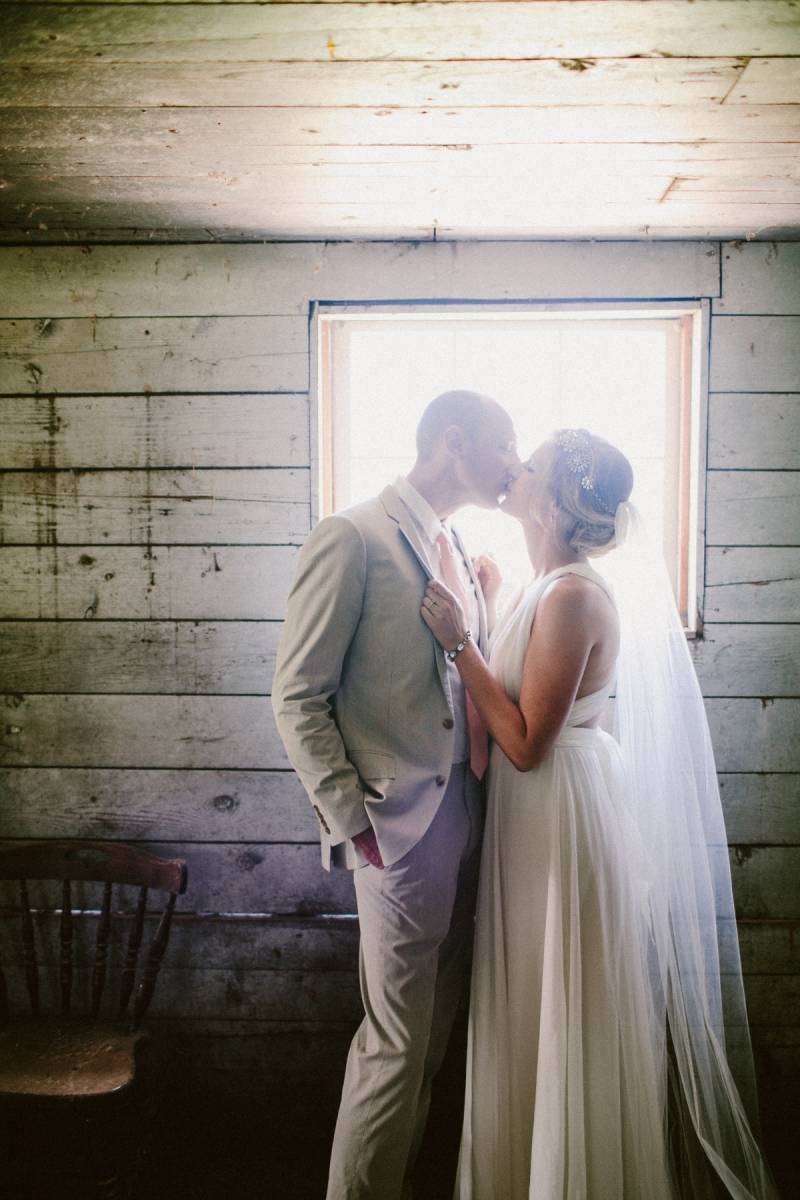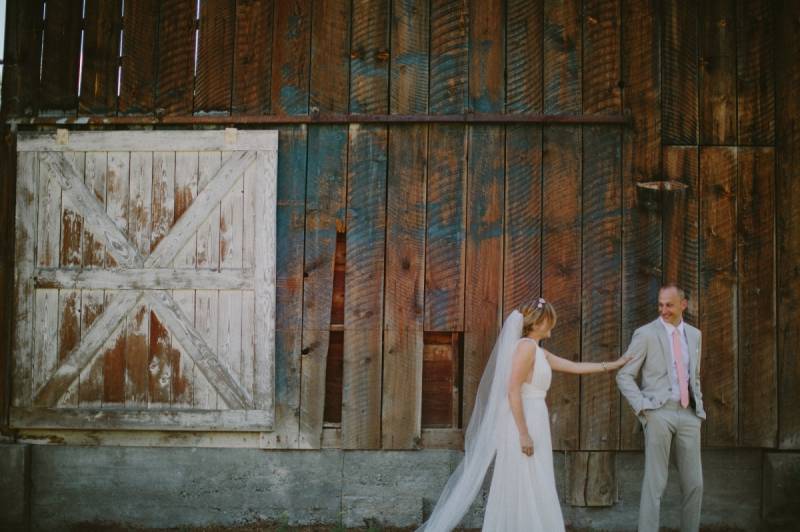 The couple fell in love with Winthrop while driving through on a roadtrip a few years earlier. With family located all over the country, a majority of guests were going to travel to the wedding regardless of location. Claire says, "We came to the conclusion that we might as well get married in one of our favorite spots, since travel was going to be an issue no matter where we got married."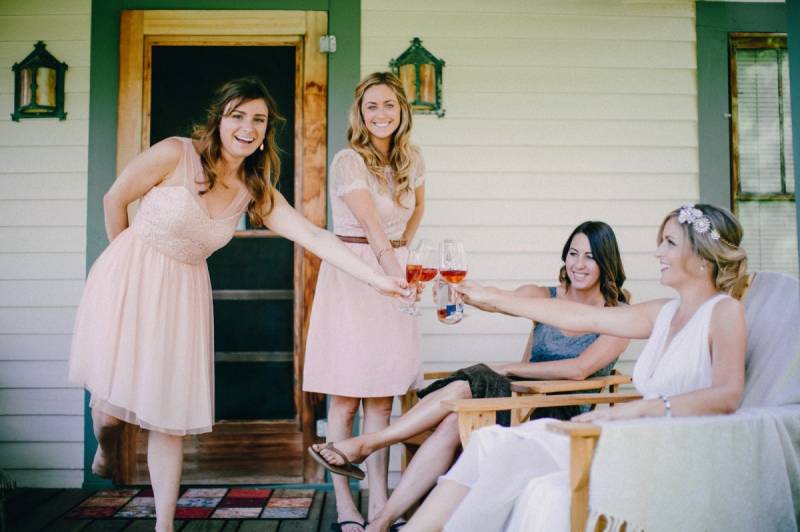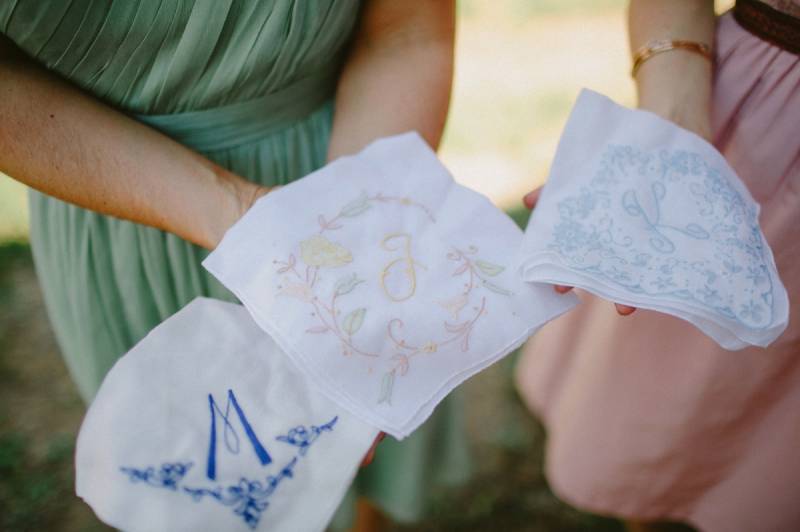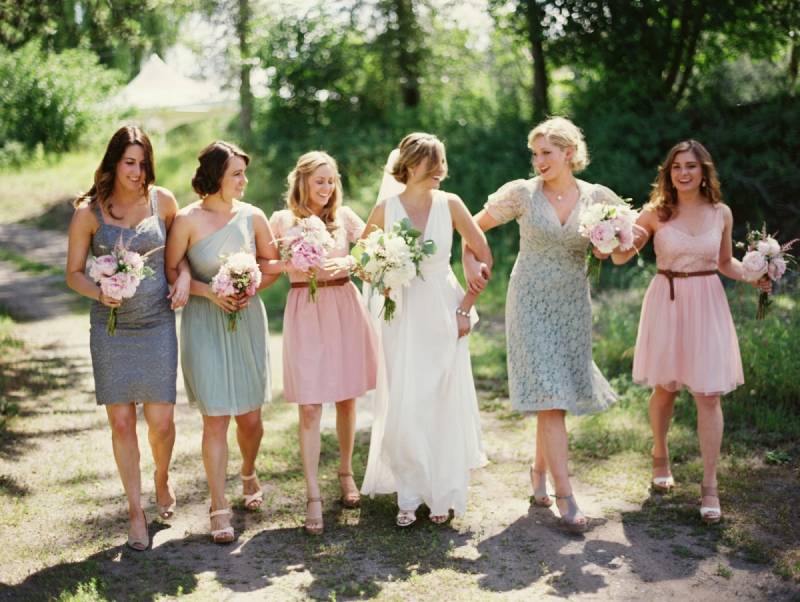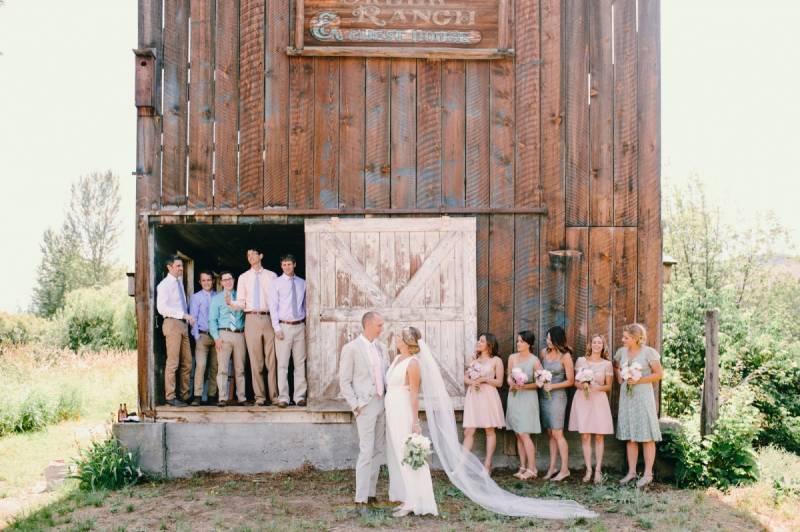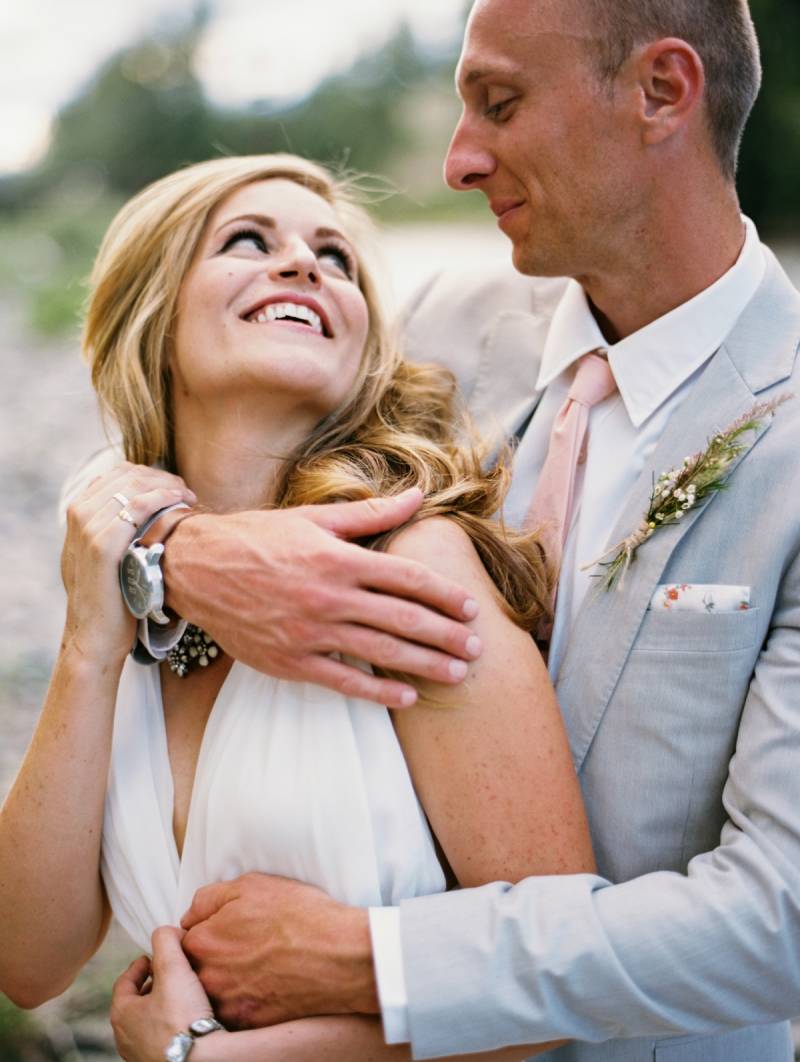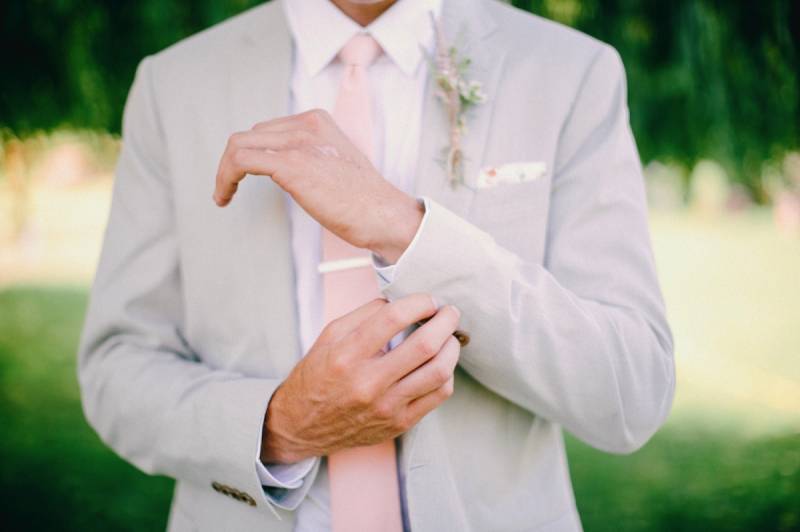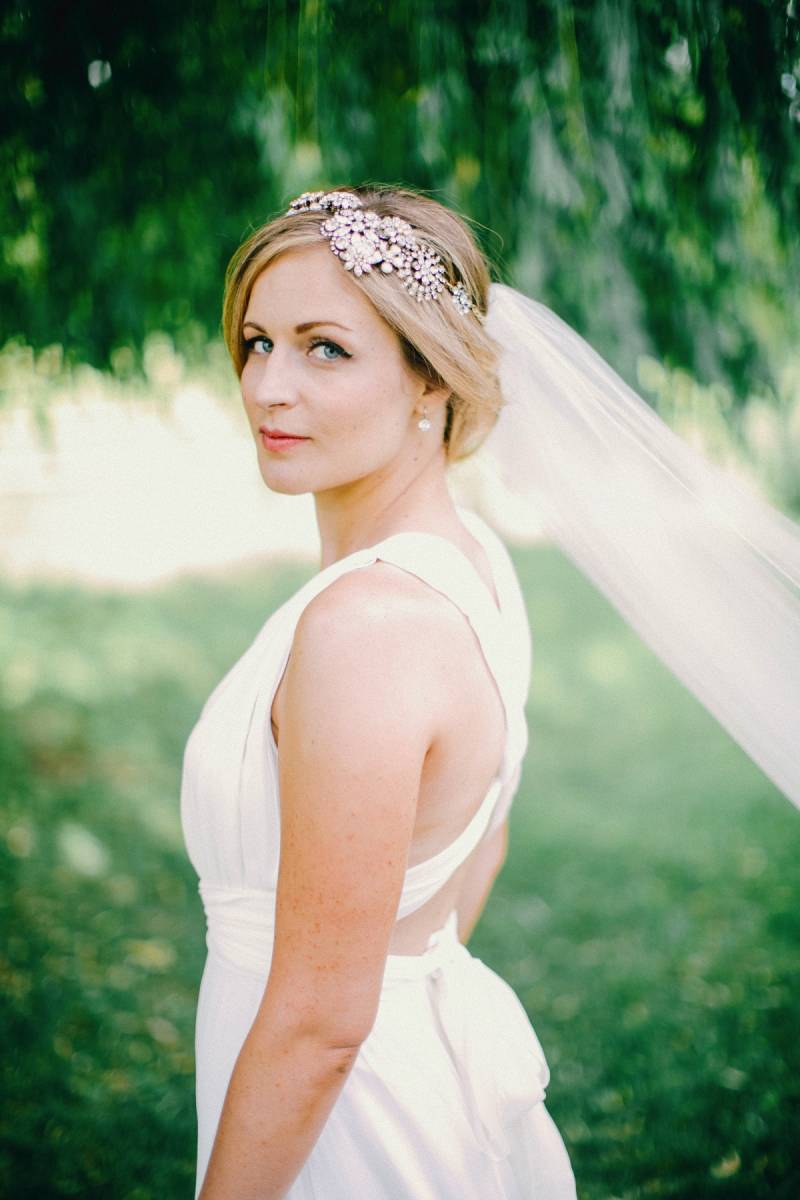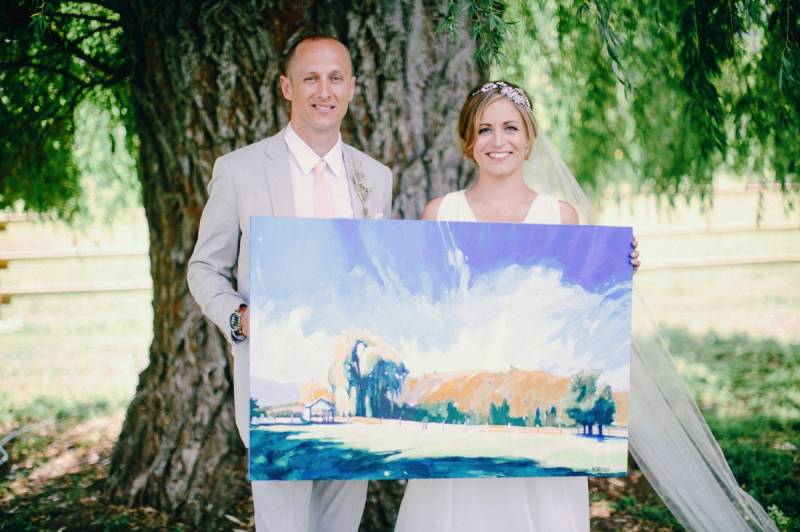 Claire was given an early wedding present by her groom: "Ted had a painting commissioned of the venue and gave it to me the morning of the wedding. That was totally unexpected and wonderful."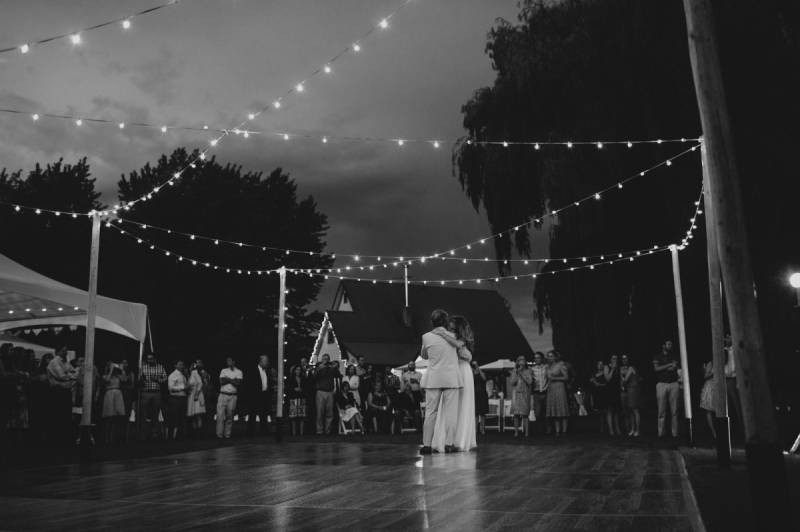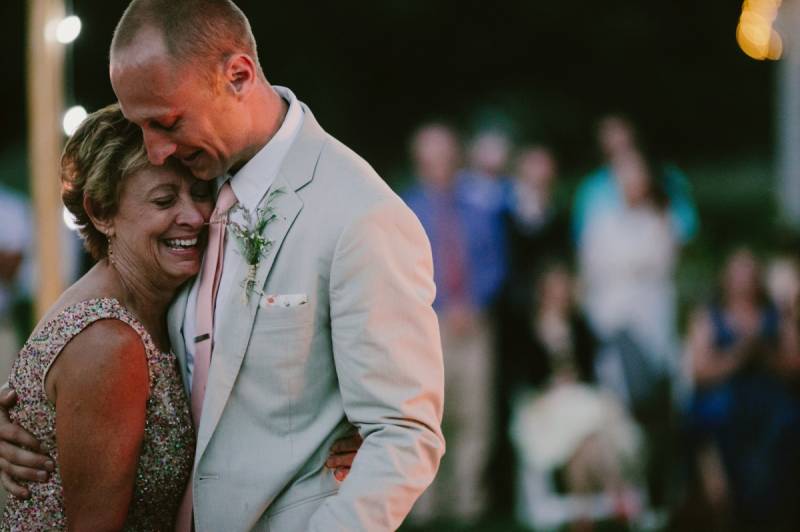 The bride describes the gracious atmosphere of their special day: "We wanted it to feel elegantly casual, soft and romantic -- nothing stuffy or overly formal. It was so warm that we told guests to come in shorts and shirts if they were more comfortable that way. We are both pretty laid-back people, and we just wanted everyone to have a fantastic time." The color palette for the event included muted natural greens and dusty pinks. A close friend of the couple created the flower arrangements out of flowers purchased from a local florist. Dessert was a collection of pies from a local bakery.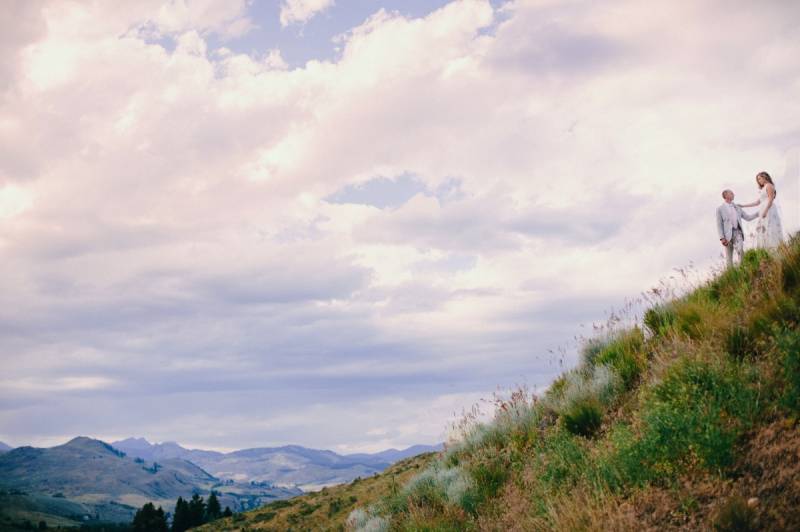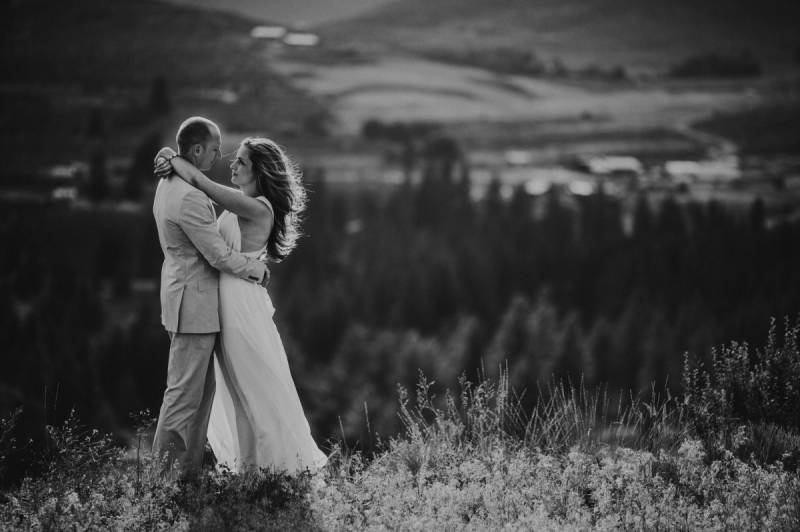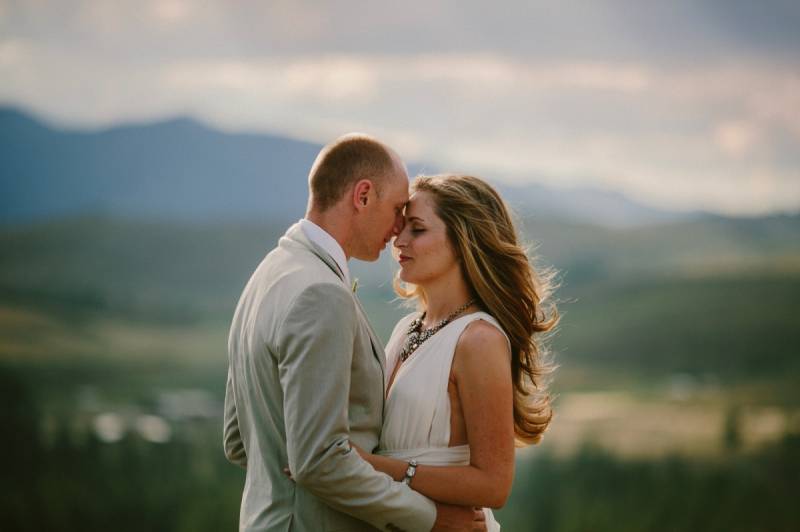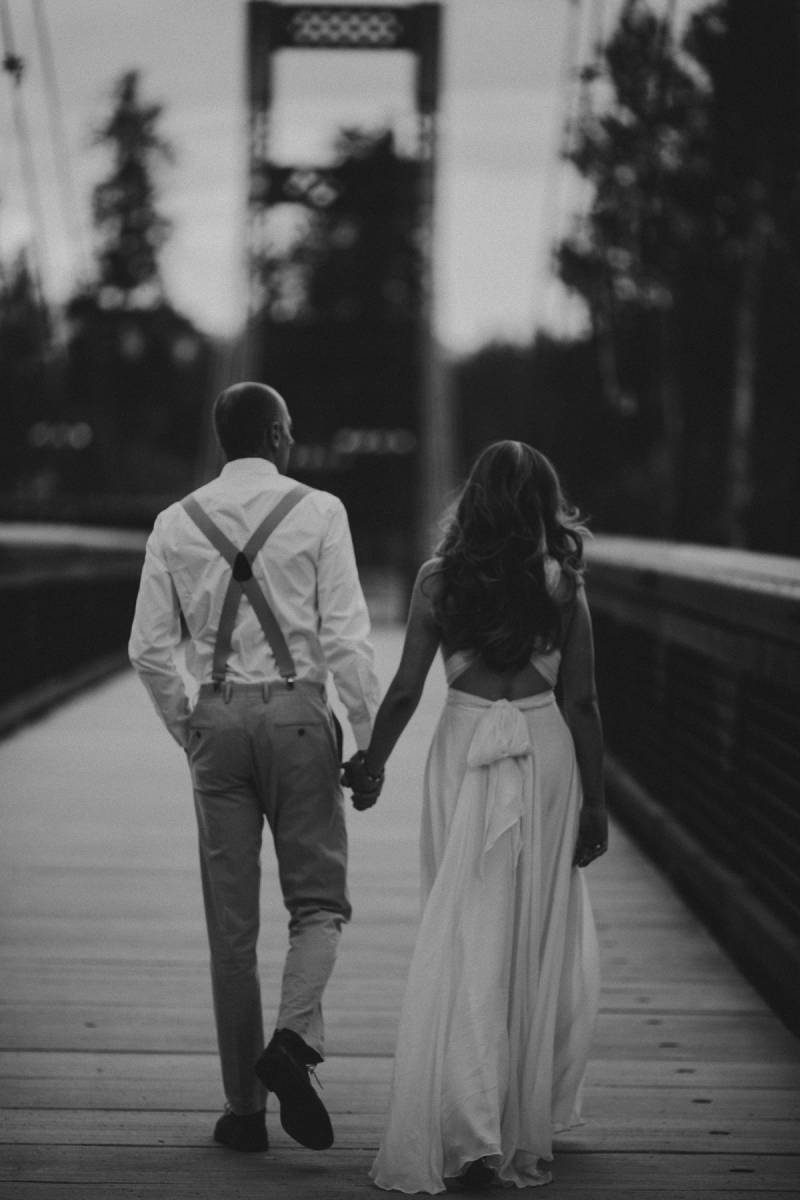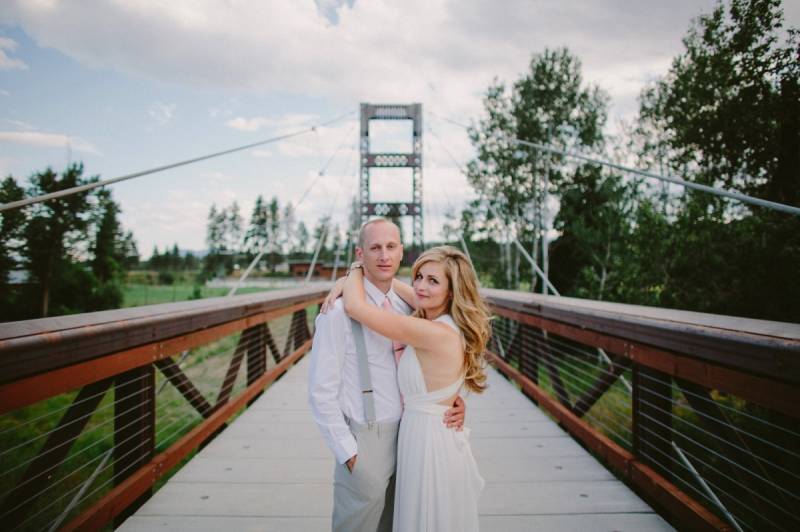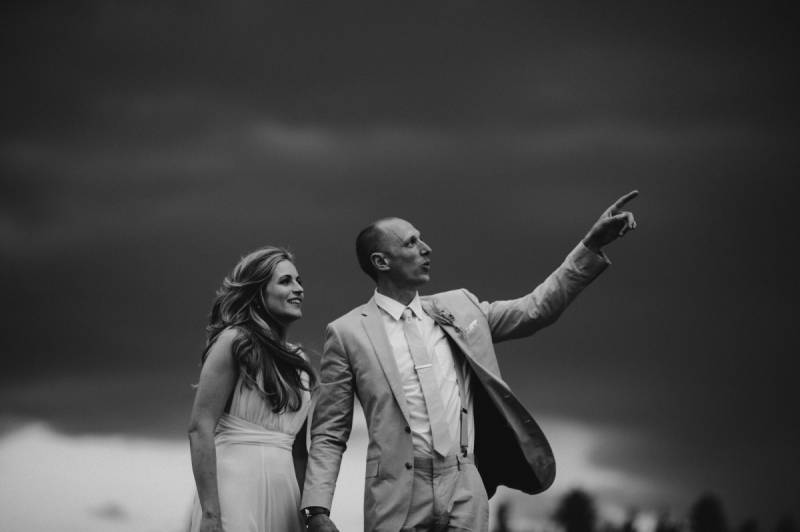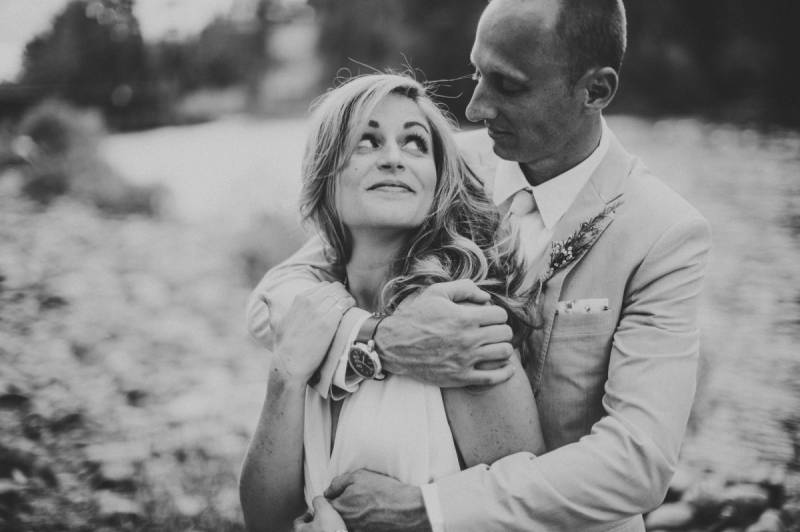 "Seeing all the people I love most in my life having a good time together was probably the best part," the bride reminisced.