We are excited to introduce Part 1 of The PW Wedding Beauty Guide. We will be sharing our favorite tools, devices, and products to incorporate into your pre-wedding beauty routine to help you achieve glowing skin for your big day. Today we will cover five of our favorite beauty devices for toned and smooth skin!
This is it: the holy grail of at-home skincare tools. Electrical esthetician and skincare guru Melanie Simon created this incredible ZIIP Nano Current Device for users to have the benefits of an electrical current facial from the convenience of home. After 15 years of research and experience, she discovered how to use nano currents to bring skin back to its best state through 7 of her unique "electrical cocktails". Wake up to a zit on the morning of your engagement party? There is even a "Total Clearing" cocktail for blemished skin. After using ZIIP, your skin will feel lifted, firm, and energized. The biggest result of consistent treatment is an overall texture change (think glowing, silky skin, that is in excellent shape).
This 360 degree multiangular roller perfectly fits the curvature of a woman's face and decolletage. Why we love it? The movement of the compact roller mimics the gentle touch of an estitician's fingertips to tighten and stimulate skin.It creates an enjoyable kneading sensation that tones skin and prmotes lymphatic drainage. The device has a waterproof platinum coating and a very mild microcurrent is generated by drawing in light with a solar panel fixed into the handle for optimal results.
This little guy will change your cleaning routine for good! Its soft silicone bristles combat bacteria and are super easy to clean, so there are no brush heads to repeatitively change. The LUNA mini 2 has eight adjustable intensities for a fully customizable cleansing experience. It gently removes dirt, oil, and dead skin cells to reveal soft, glowing skin! And because of its compact shape and quick-drying properties, it is a breeze to travel with!
The PMD Kiss uses pulsing technology to increase lip fullness and volume to give you a plump pout while reducing the appearance of fine lines and wrinkles. This noninvasive beauty device utilizes pulsating vacuum technology along with a specially formulated smart serum to create a fuller appearance of lip volume, tying together your wedding beauty look. Simply apply the Kiss Smart Lip Serum and allow the Kiss device to pulse 20 times in all six sections of your lips. You'll see a plumped-up result instantly. When used daily, the Kiss boosts natural collagen production in your lips, reduces the appearance of lip wrinkles and restores and revitalizes your natural lip color.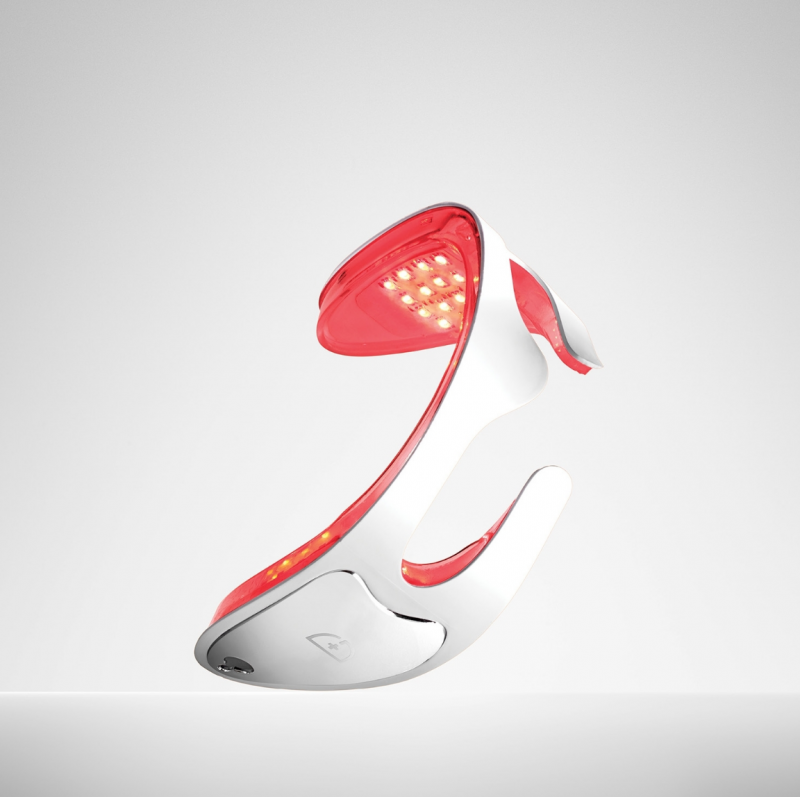 SpectraLite by Dr. Dennis Gross
The LED light treatment targets fine lines and wrinkles by stimulating collagen production and improving skin density. Using it consistently each day will begin to transform your eyes to look rested, revived, and youthful in just a few weeks. The best part? It only takes 3 minutes a day and is completely hands-free, so it won't get in the way of your daily routine!
Want to read more from The PW Wedding Beauty Guide? Click here to read The PW Guide to Bridesmaid Gifts.