A Maui bride should be celebrated in a manner as special as she is-- free in spirit, filled with love, and rooted in this beautiful island. We were invited by Hoku of the local Maui brand Zenziva to take part in an experiential luxury body scrub on the shores of Wailea, Maui. The Zenziva girls have been facilitating group scrubs for bridal parties since they first created their chocolate body scrub four years ago. And let us just cut to the chase: the experience is absolutely amazing and unlike anything else you've ever tried. The scrub itself not only feels incredible, but the process is healing and rejuvenating.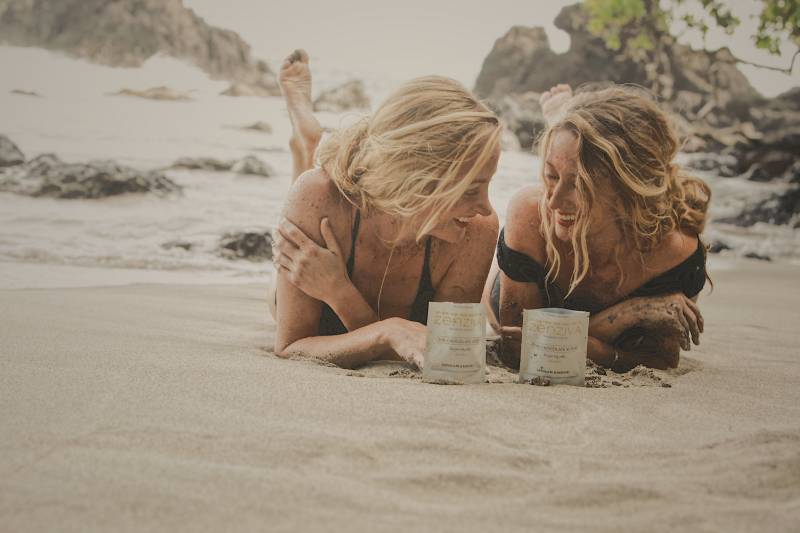 Owner Andrea Berset created Zenziva with the intention of perpetuating the practice of self-love. She created the recipe for this incredibly decadent body scrub using the best natural ingredients she could find and hand-mixing each individual batch. Every single pouch is packed with extremely nourishing and exfoliating ingredients, including black Hawaiian lava salt, kukui nut oil, and Hawaiian sandalwood oil. The scrub smells heavenly (you might want to eat it!), and it somehow feels even better.
2. The Bridal Party Experience
There are very few times in our lives when we get to celebrate a life event through ceremony and ritual. We were blown away by how intimate, emotional, and fun our evening with Zenziva turned out to be.
We met our facilitator, Hoku, at the beach around 3pm. She immediately greeted us with hugs and questions about how our day had been so far. She was sporting a black bikini, floppy sun hat, and warm smile while setting up our little srubbing oasis. We were tucked off to the side of the beach for some privacy with an array of wooden koa bowls filled with The Chocolate Scrub, ocean water, essential oils, sun-charging crystals, and a few other goodies surrounded by a circle of fresh-picked hibiscus flowers.
We sat in a circle in the sand and discussed the intention of our time together: embracing big changes, enjoying time with loved ones, and reveling in our special time for self-love. We then dabbled with a bit of aroma therapy to kick off our little ceremony, including wild orange to inspire positivity and tuberose to remind us of our tropical home. After a few minutes to ponder silently and watch the gentle waves dance along the shore, each person is prompted to share their prayers and love for the bride to be; to express their excitement and appreciation for her. We take time to listen to what she is most excited for, nervous about, and how we can be there for her within the time to come.
And of course, after the we share with each other, the scrubbing begins. We took handfuls of this delicious chocolate body scrub, exfoliated our entire bodies, and deeply breathed in the scent of coffee, chocolate, sandalwood, and sugar. The oils sank into our drenched skin and glistened under the sun. Our lips were covered with sugar and legs colored like chocolate while we scrubbed and massaged one another's backs. We swam in the warm ocean to rinse everything off, and felt the salt water replenishing our thirst to be one with Maui. As I came up for air, I could instantly feel how luxuriously soft my skin was!
We swam back to the shore to a sweet little set up of beach blankets and refreshments waiting for us. We wrapped up in towels with salty hair dripping behind us. And to our delight, Hoku passed out cool, fresh scented oshibori towels to wipe our faces. We sprayed our faces with tuberose facial mist and lathered chocolate body oil on our arms. We finished the evening sitting on the shore, indulging in champagne and fruit, and giggling with each other as the sun began to set.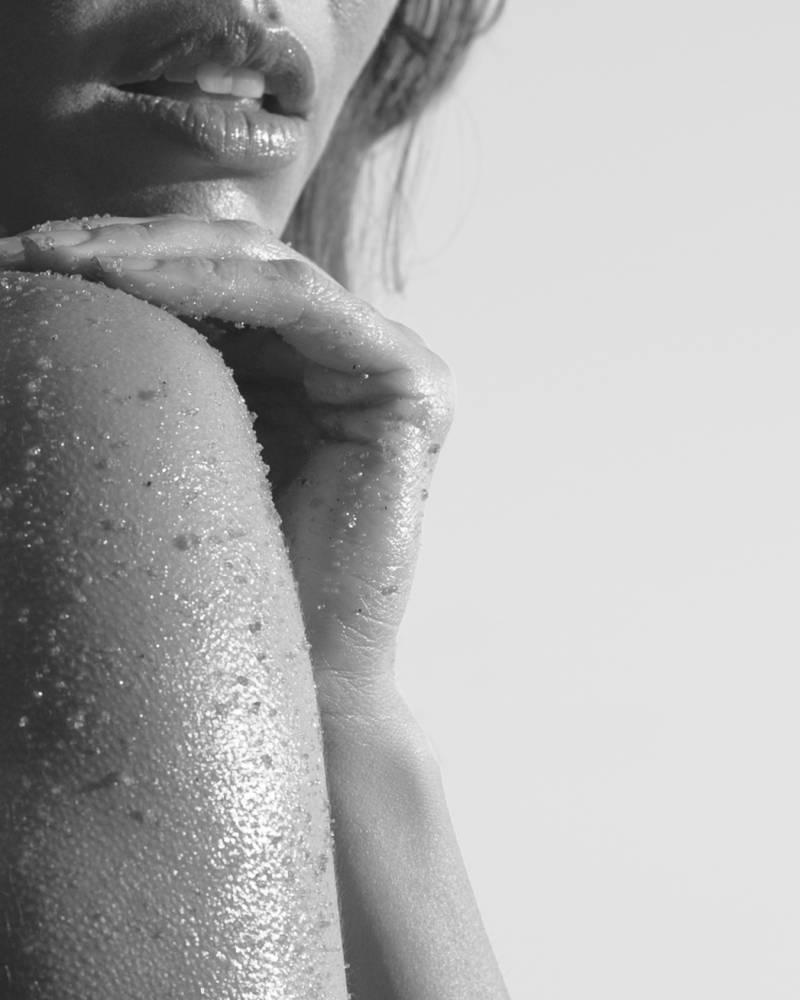 3. The Reason
During a wedding, everyone seems to be moving a mile per minute. The Bridal Party Scrub gives each bride the opportunity to take a step back, relax, and fully enjoy being surrounded by the people she loves most in the entire world. Loved ones are able to share their excitement and emotions with the bride before the hectic schedule of wedding day. And the bride gets a special designated time to celebrate her life with her girls.
You will end your day feeling revived, at peace, and surrounded by sisterhood.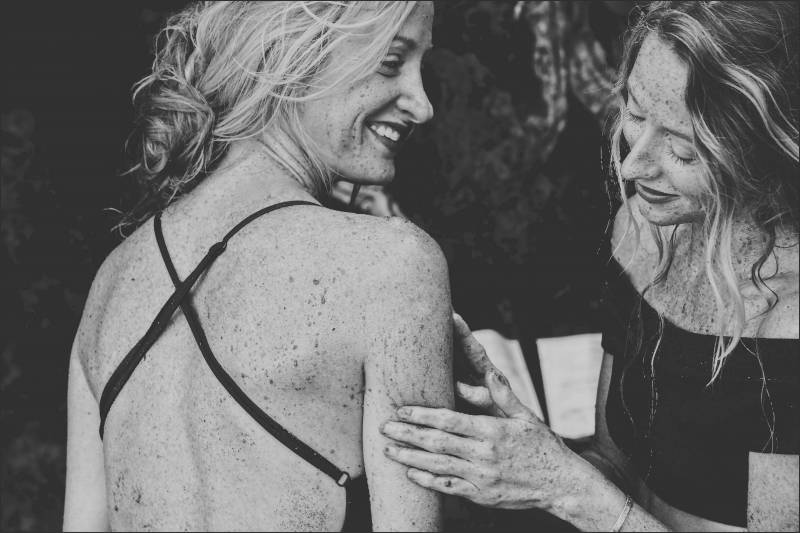 Each Bridal Party Scrub is completely customizable and can be altered to cater your group's specific needs. The Zenziva girls love to gift the bride a haku lei to wear upon her crown and leave each participant with a pouch of The Chocolate Scrub to take home with them.
The Experiential Scrub also makes a great activity for honeymooners and couples! We know you can't help but love it as much as we do.
For inquiries, please email [email protected]