Far along the eastern coast of Maui lies the tantalizing jungle town of Hana. The area is saturated with fresh swimming ponds, waterfalls, and prehistoric-looking flora and fauna. It is accessed through a long, winding road that travels directly on the coastline of the island, venturing high atop jagged cliffs and back down low to sea level. The road to Hana boasts unlimited stops to buy banana bread, sip on smoothies, peer at roadside waterfalls, and explore tropical fruit stands.
The little town itself consists mainly of quaint plantation-style homes sprinkled throughout groves of banana trees and unruly tropical greenery. Right where the deep blue Pacific hits textured lava rock lies the most unique luxury resort on Maui: Travaasa Hana.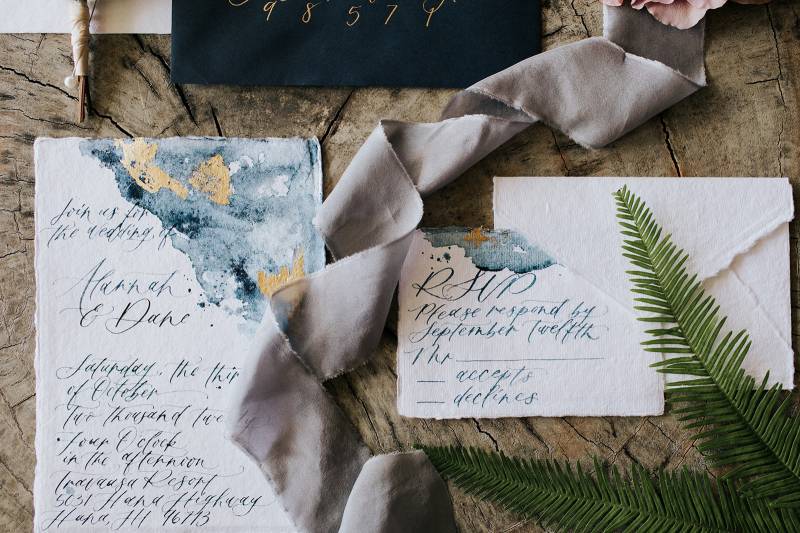 Sophie Mae of Stylish Details Events shared her vision for this beautiful styled elopement:
"Our vision for this shoot was to incorporate the natural beauty of Hana with modern decor elements. We did this by combining mid-century inspired furniture from Signature Boutique Event Rentals at the historic Plantation House and a unique modern arch overlooking the ocean. Travaasa is an incredible resort and we wanted to showcase the different areas on the property so that couples could envision themselves getting married on the stunning grounds."
Handwritten calligraphy in gold and blue ink graced handmade invitations of textured paper with deckled edges. Each piece was brushed with blue watercolor to mimic the ocean. Alannah Rae Calligraphy also created a painted acrylic welcome sign and escort cards to match such organic stationery.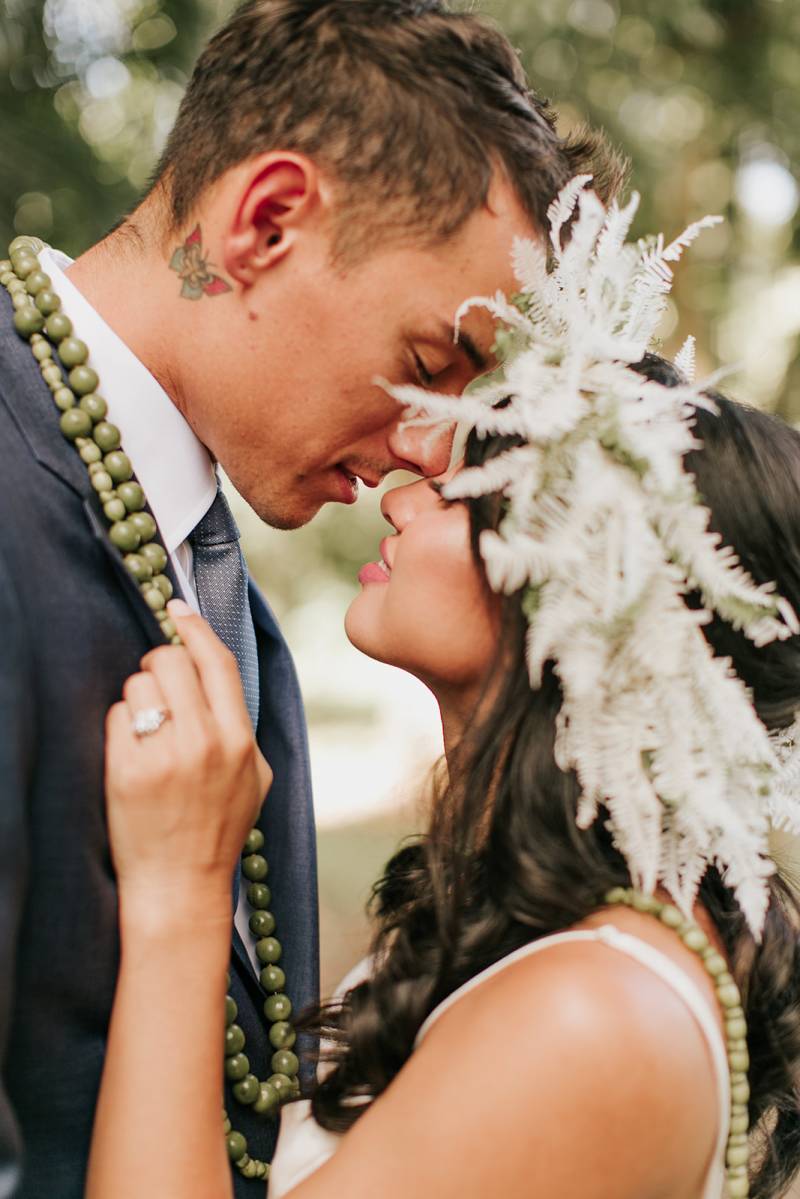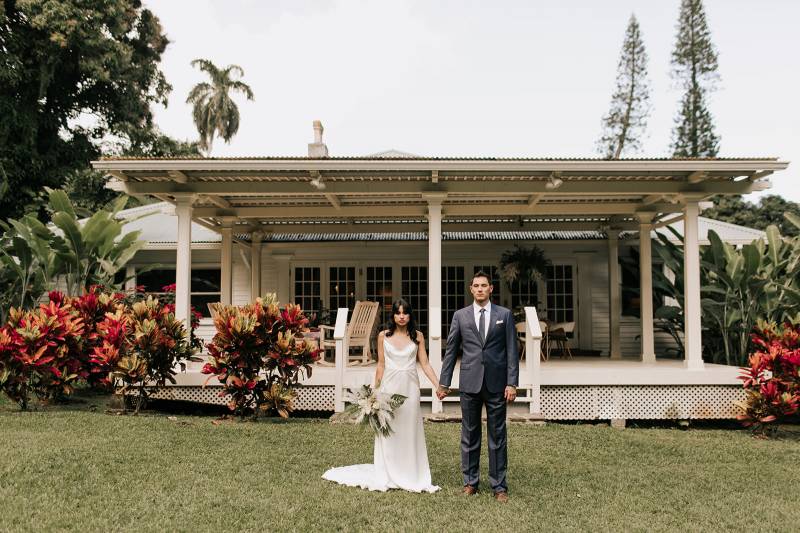 At the top of a long, private road and tucked within a space of enormous wild trees exists Travaasa's Plantation Guest House. The historic property serves as an incredibly secluded venue with an elegant, Hawaii-style house with an open floorplan for a group celebration.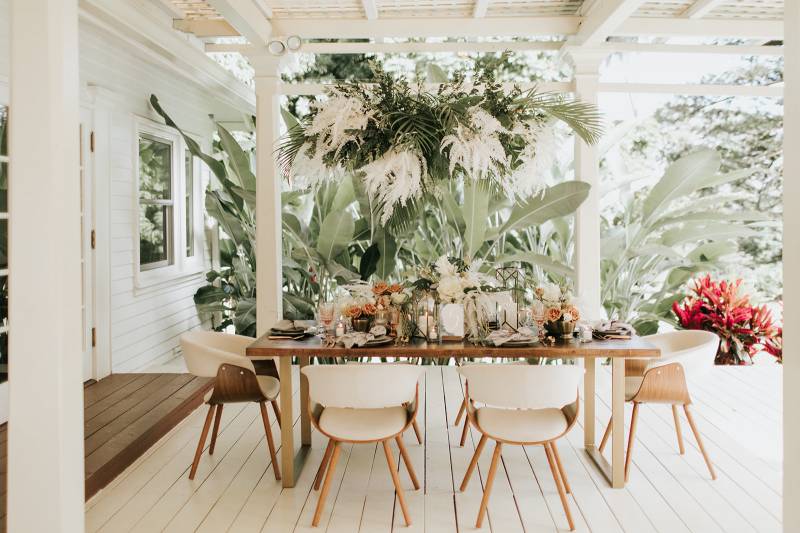 Destination wedding photographer Michelle Lillywhite truly captured the sweet, relaxed essence of Hana throughout this special elopement shoot. Soft, Hawaiian sunlight drifted through tall palm trees and overgrown monstera leaves as the afternoon transitioned to evening. A light ocean breeze kept the couple cool while birds chirped above. And in the midst of this little jungle town, Dane and Alannah stole kisses as they roamed the grounds of one of Hawaii's most unique resorts.