Having spent countless hours surfing and talking about future plans together, Joelle and Andrew assumed they would be married barefoot in the sand. Then a friend suggested the old Haiku Mill, and Joelle recalls, "As soon as we saw this beautiful hideaway, I knew nothing else would be as perfect." Located on Maui's North Shore, the refurbished mill is a Hawaiian historical landmark and one of the first sugar mills built in 1853. "The mill has a secret garden feel that is so rare," says Joelle. She could picture her wedding under a full moon with beautiful lighting and dozens of candles tucked among the stone nooks.
With the location confirmed, the bride enlisted the help of a talented group of family and friends and asked her mother to take the lead as wedding planner.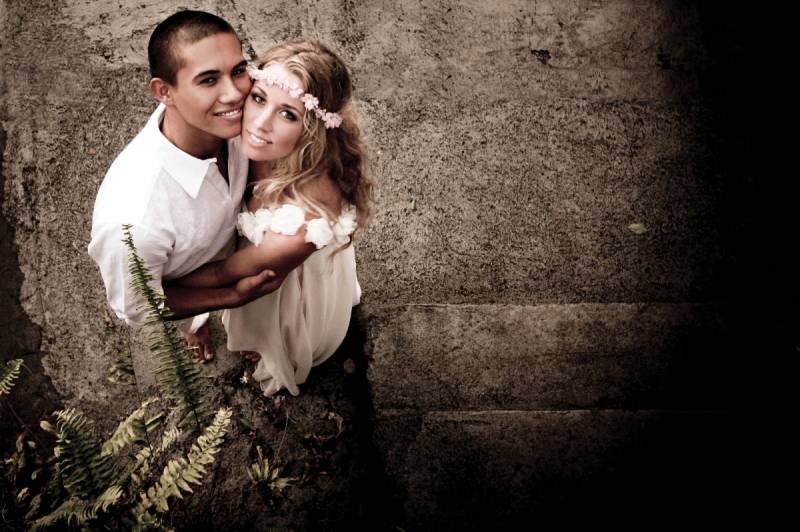 The bride designed and created her own bridal gown, a simply elegant profile in the faintest shade of pink, and the only hint of color for the event besides her bouquet of peonies in the same hue. Her bridesmaids wore pretty dresses in a style Joelle refers to as "natural bohemian".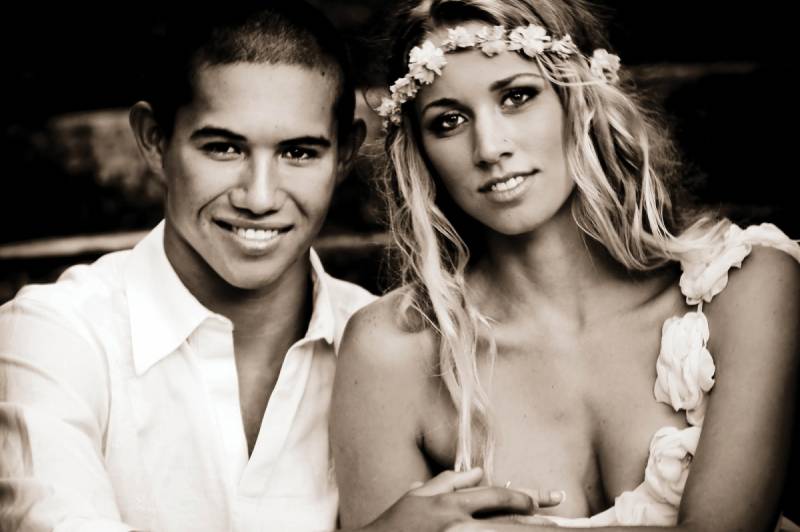 Encircled by the stones of the ruins, Joelle and Andrew pledged their love as family and friends lit up the mill in a sea of white outfits and smiling faces. Their youth pastor from Hope Chapel, Michael Woodard, fulfilled his hope that this would be the first marriage that he officiated. It was a celebration as original as the couple themselves. The groom and his attendants danced a haka—a traditional Maori war dance—as an expression of their fierce protection of the union.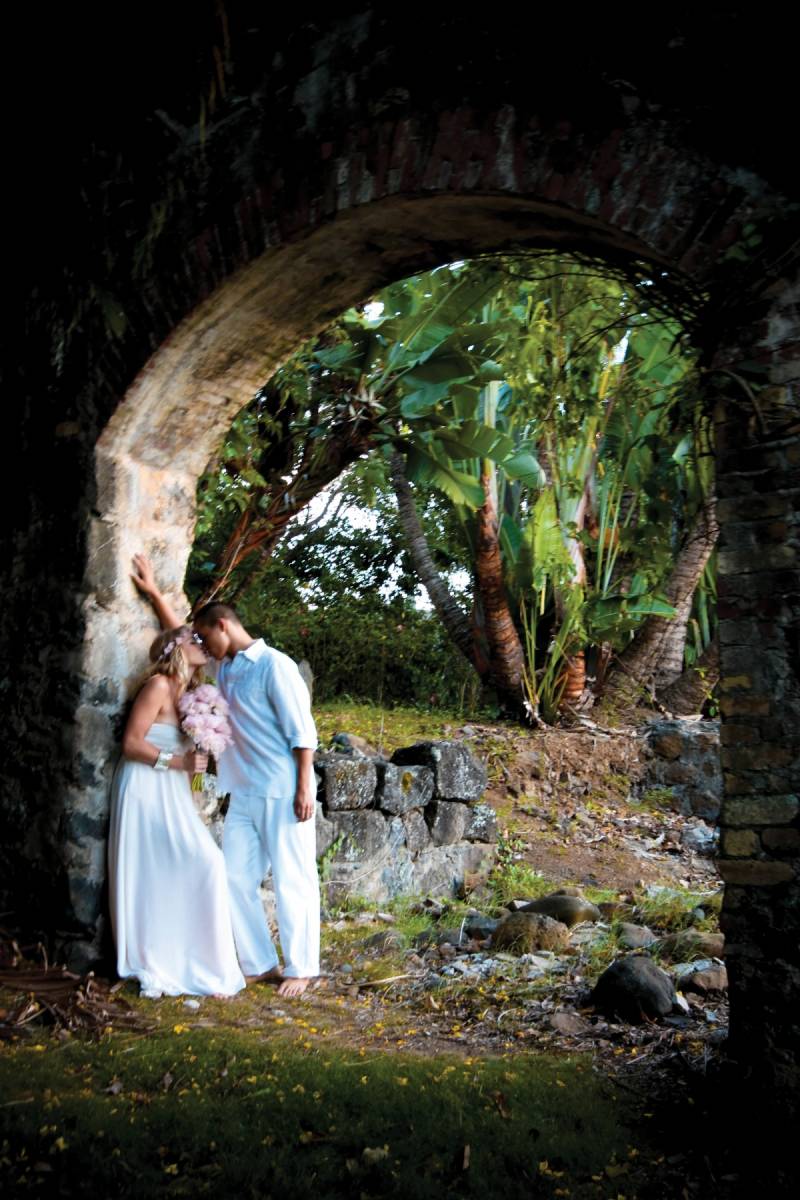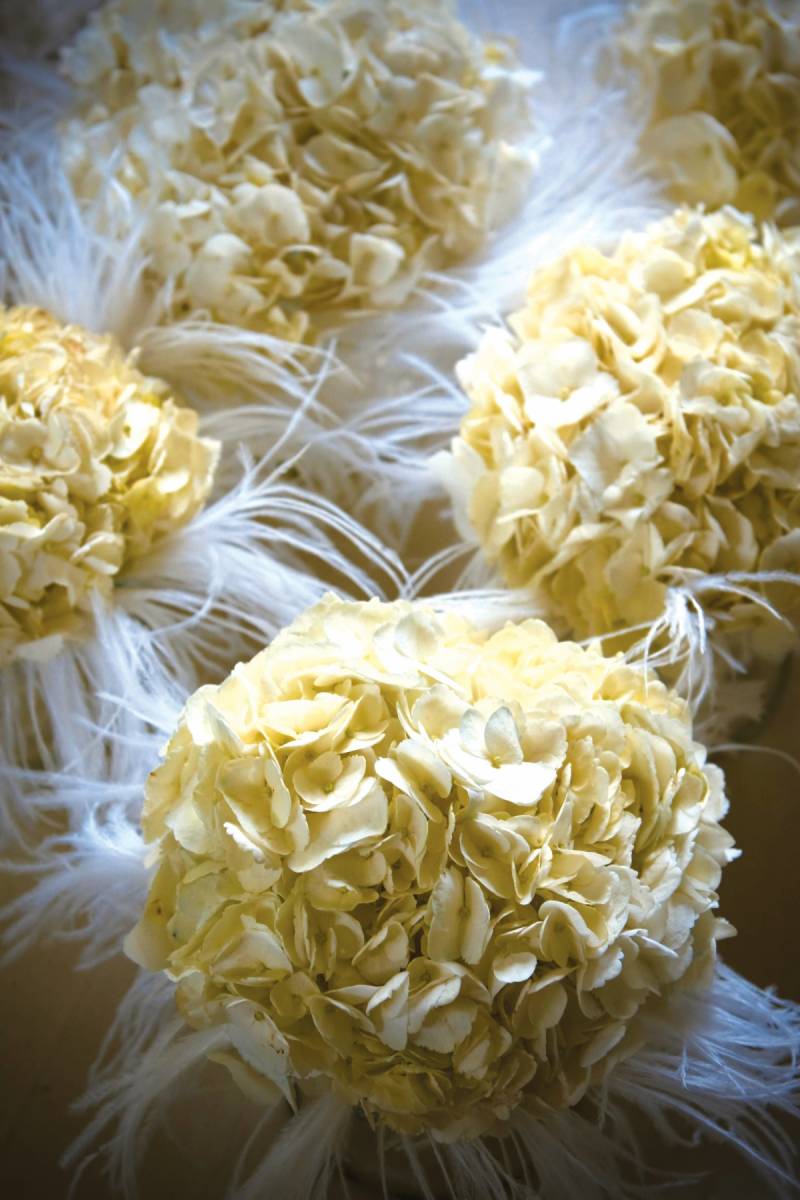 Together with her mother and her closest girlfriends, the bride pulled together an eclectic, shabby-chic ambience that was perfectly suited to the antique Parisian architectural elements of the mill. Ivory hydrangea flowers were tucked in old- fashioned vases upon candlelit tables, and slip-covered ottomans invited guests to lounge in casual conversation.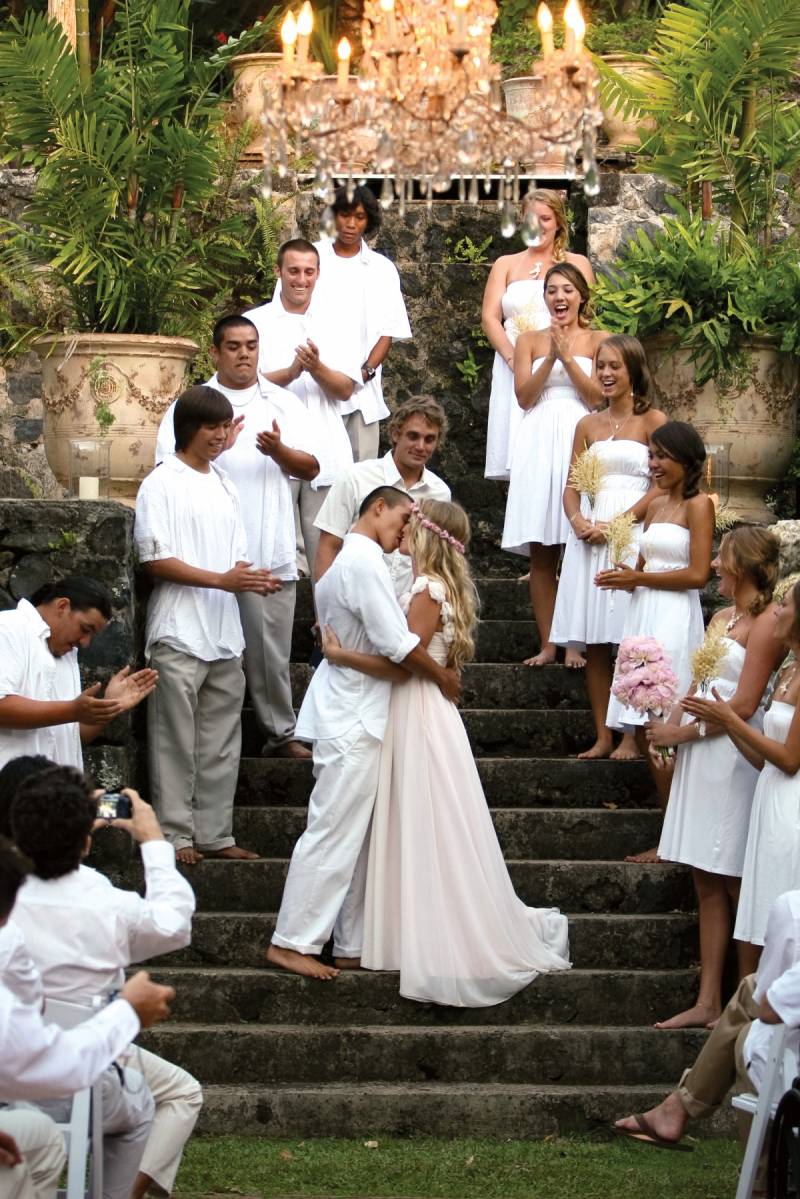 Joelle is no stranger to the fabulous world of wedding design. Her former internship at Pacific Weddings aided in a vision for her own nuptials—an entire evening ensconced in white. Joelle requested that everyone in attendance dress in shades beyond the pale, from the bridesmaids to the guests.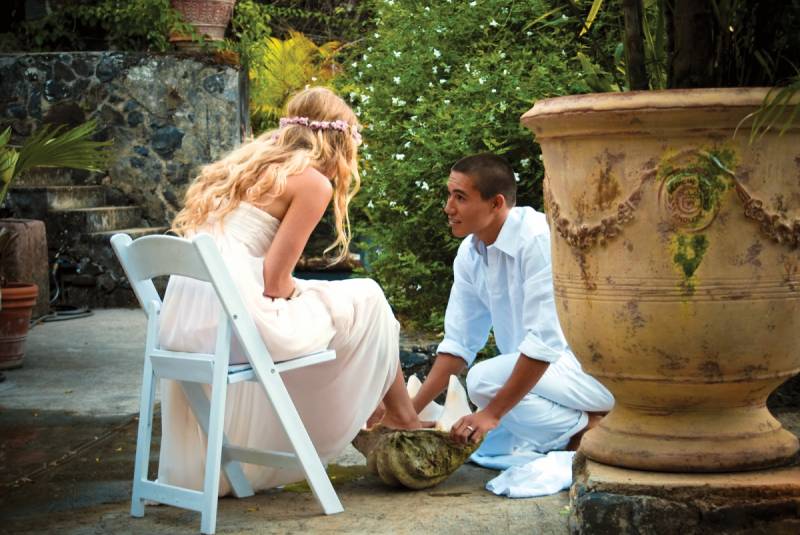 In a touching display of devotion, the couple knelt to wash each other's feet. Joelle explains the ceremony as a remembrance of Jesus and His disciples in the New Testament, "We wanted to show that we were serving each other, the world and God." In this moment their relationship had come full circle, from their beginning as fellow missionaries to this inspirational dedication of a life spent in love.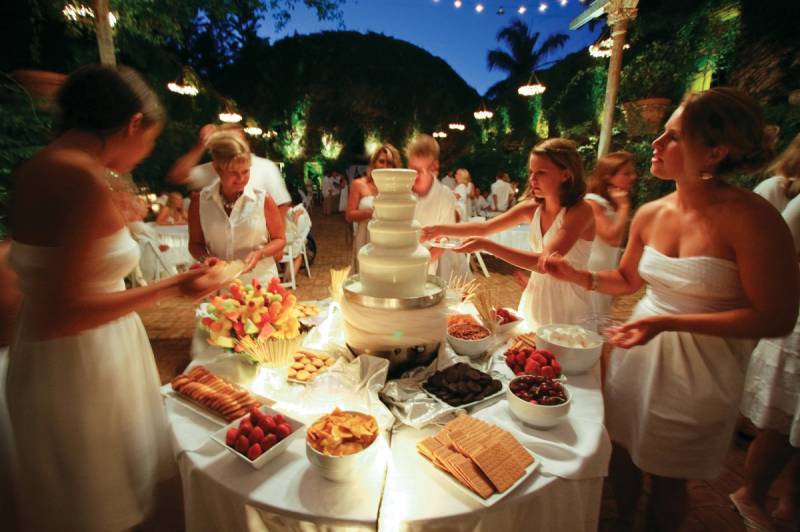 In lieu of a wedding cake, a decadent white chocolate dessert buffet became a focal point at the reception.