As an island bride, your carefree demeanor doesn't allow you to take life too seriously. Welcome your bridesmaids with a woven handbag that is perfect for a tropical getaway. Tucked inside is a breezy beach cover-up from Letarte Swimwear. Vintage Hawaiian postcards with classic images are the ideal backdrop for a save-the-date reminder or casual invitation or the perfect addition to an arrival basket for your guests.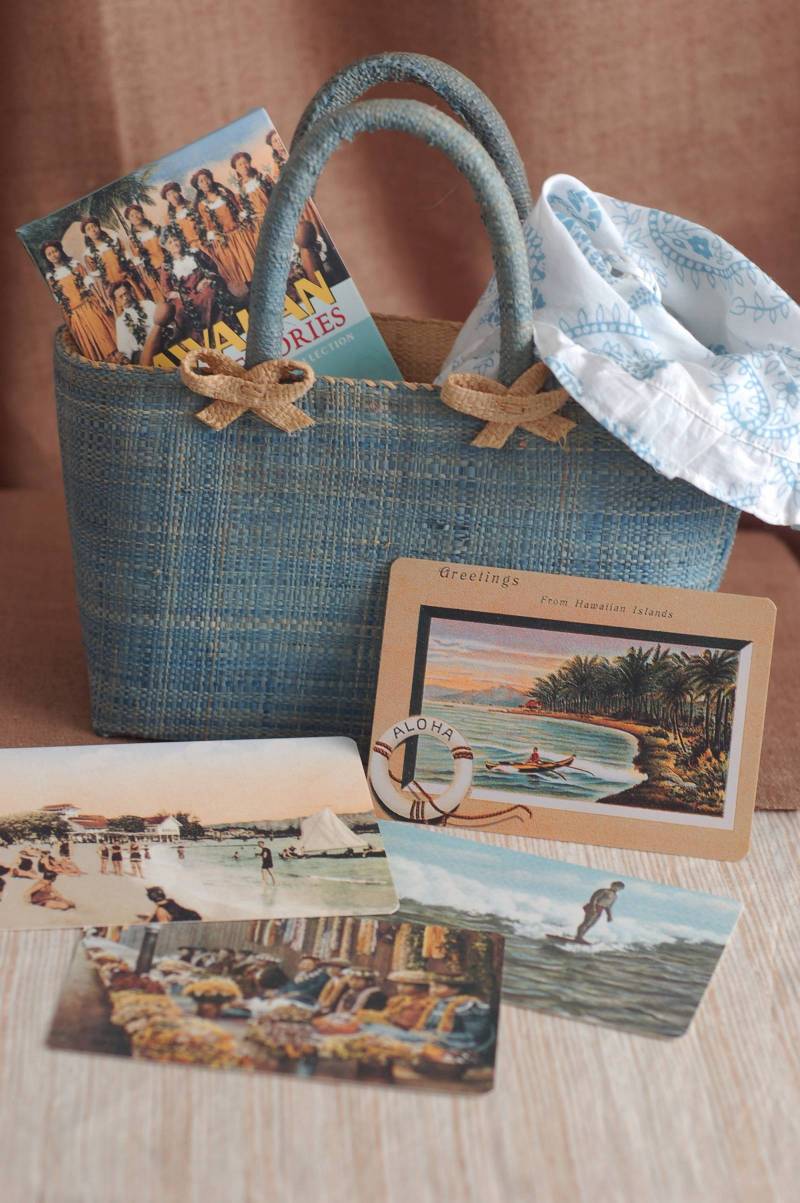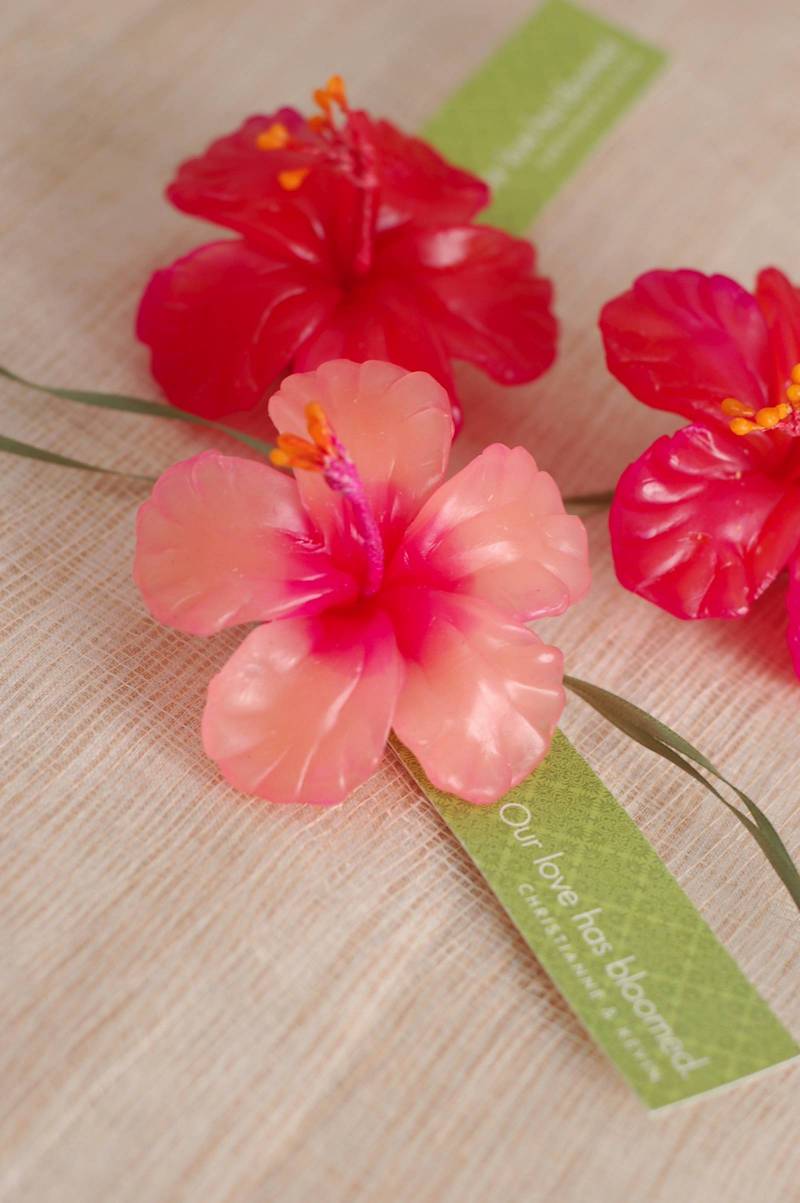 Hibiscus floating candles in bright colors make pretty favors and come wrapped in cellophane with a ribbon. Hawaiian cupcakes are a playful take on classic style. Carmen Emerson-Bass expertly mimics the fine contours of the hibiscus flower for the look and feel of a vintage aloha shirt by tinting the surface with a dry petal dust in pale shades of red and yellow. Using a flower mold and leaf veiner, she created a life-like hibiscus to place atop the vanilla cupcake.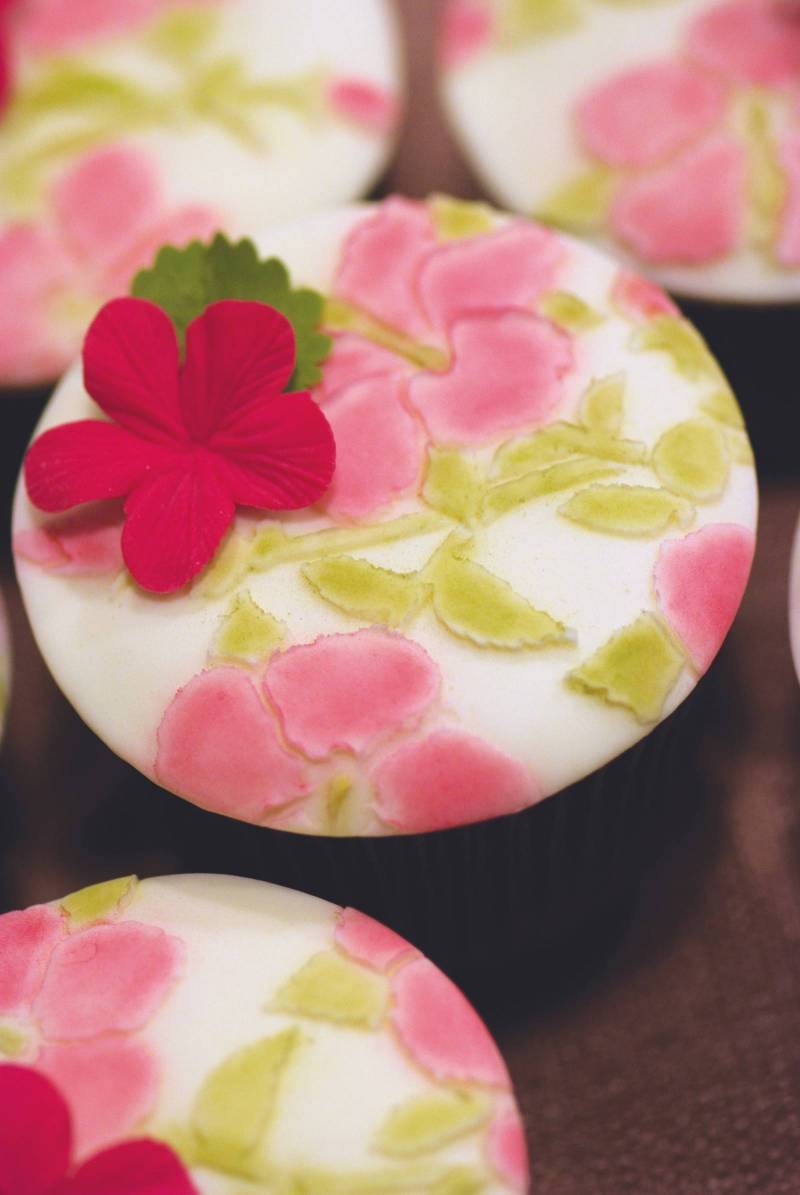 A sterling silver bracelet bearing a single charm will allow your bridesmaids to revisit the special memories of your Hawaii wedding day.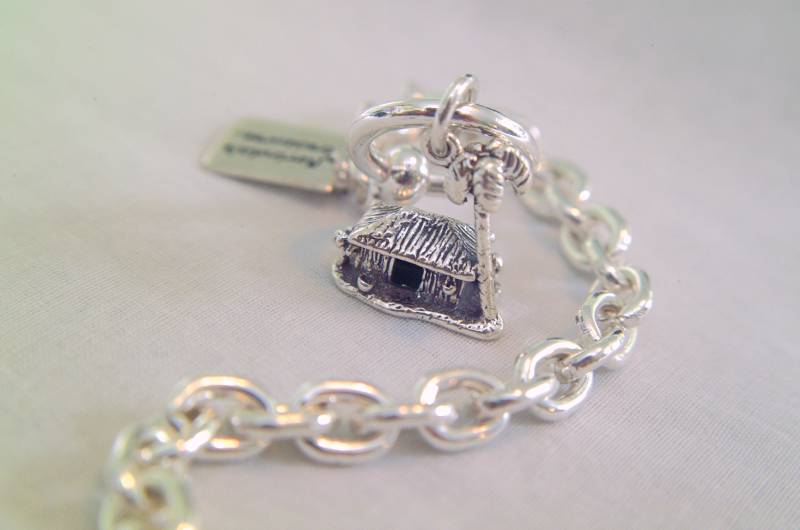 Whimsical invitations convey the convivial atmosphere of an exotic wedding. Stacey Nomura of Bradley and Lily Fine Stationery created a letterpress wood veneer save-the-date card and invitation with a fitting message of aloha. Or choose tiki invitations to welcome your guests to a cocktail reception.