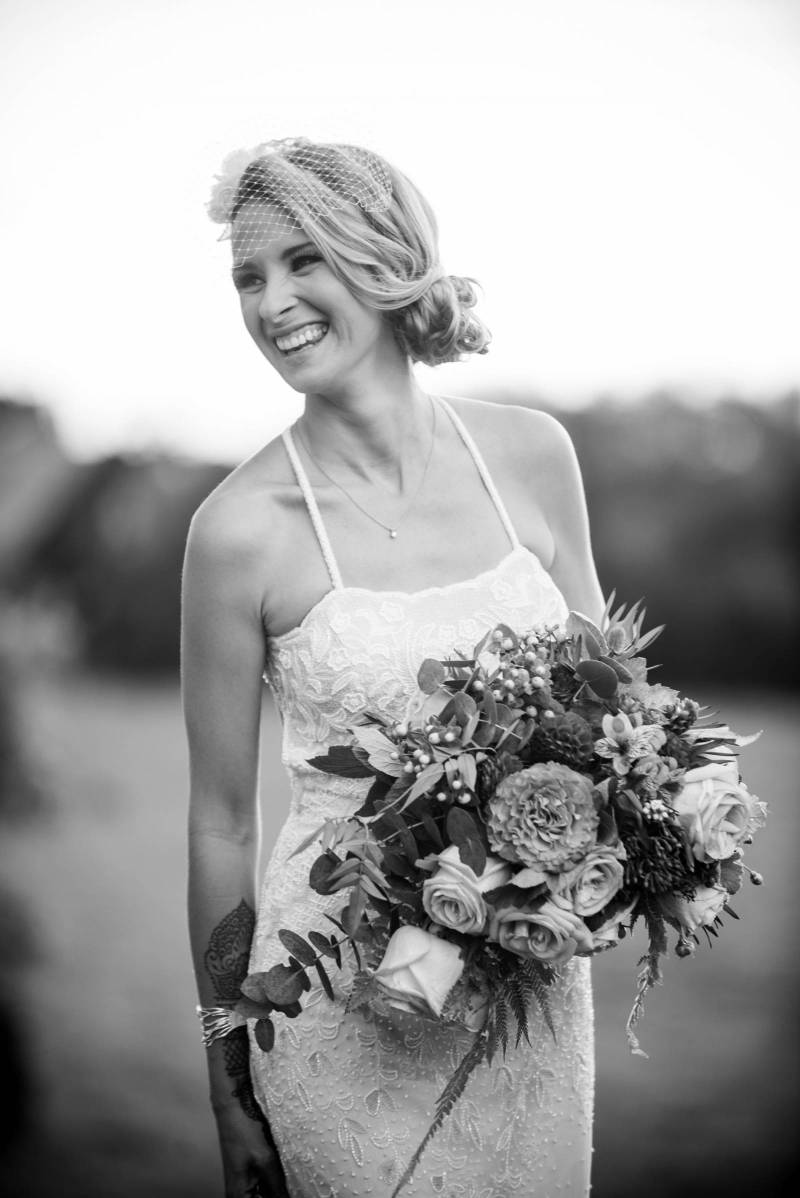 Maui sweethearts Jon and Kether are a beautiful, down-to-earth couple who share a passion for Hawaii's abundant nature and plant life. Kether, an aesthetician and founder of Queen Bee Maui body products (an amazing beauty line using organic, wild-crafted Hawaii honey, herbs, oils, and botanicals) helped her husband begin a Native Hawaiian plant nursery in Kula, Maui which turned out to be the ideal locale for their intimate wedding celebration. Kether says, "My husband grows Native Hawaiian trees and plants and we also have chickens, a garden, and bees which I keep for my company Queen Bee Maui. We wanted a place that showed who were are and what we do. It's our home away from home and we wanted to share it with our out-of-town guests and island friends."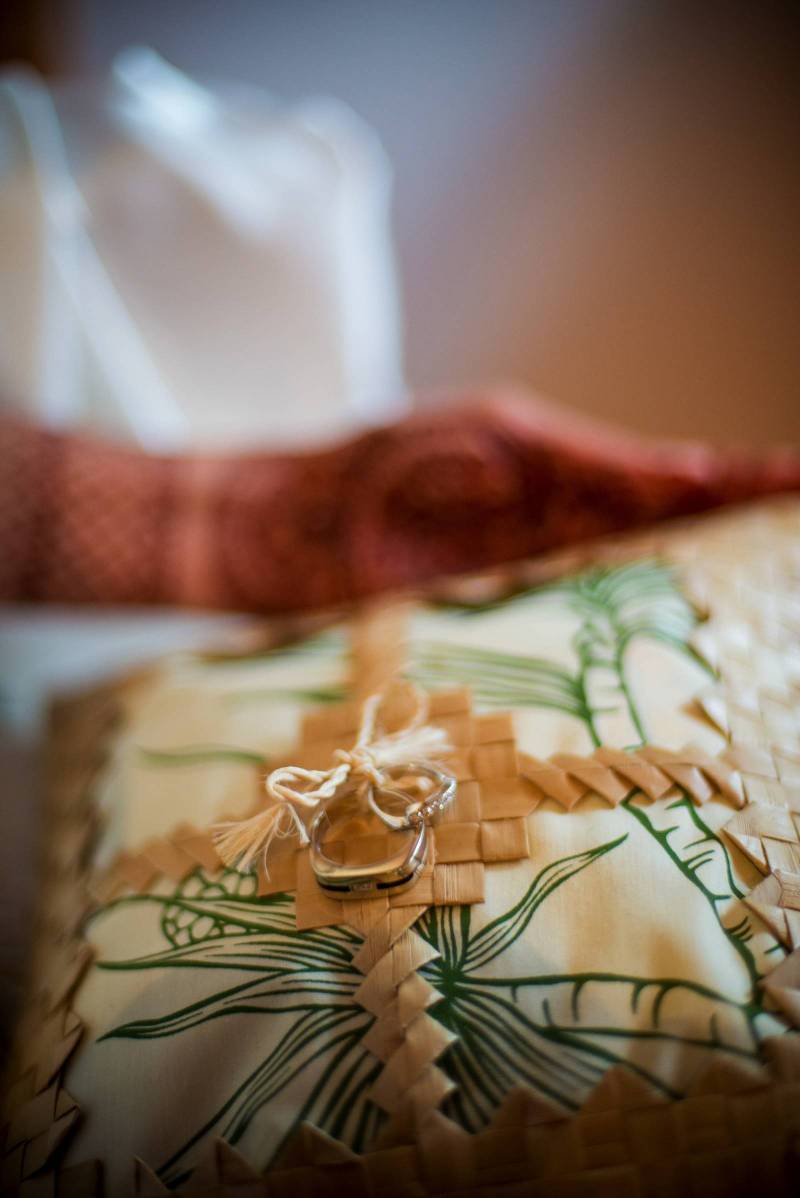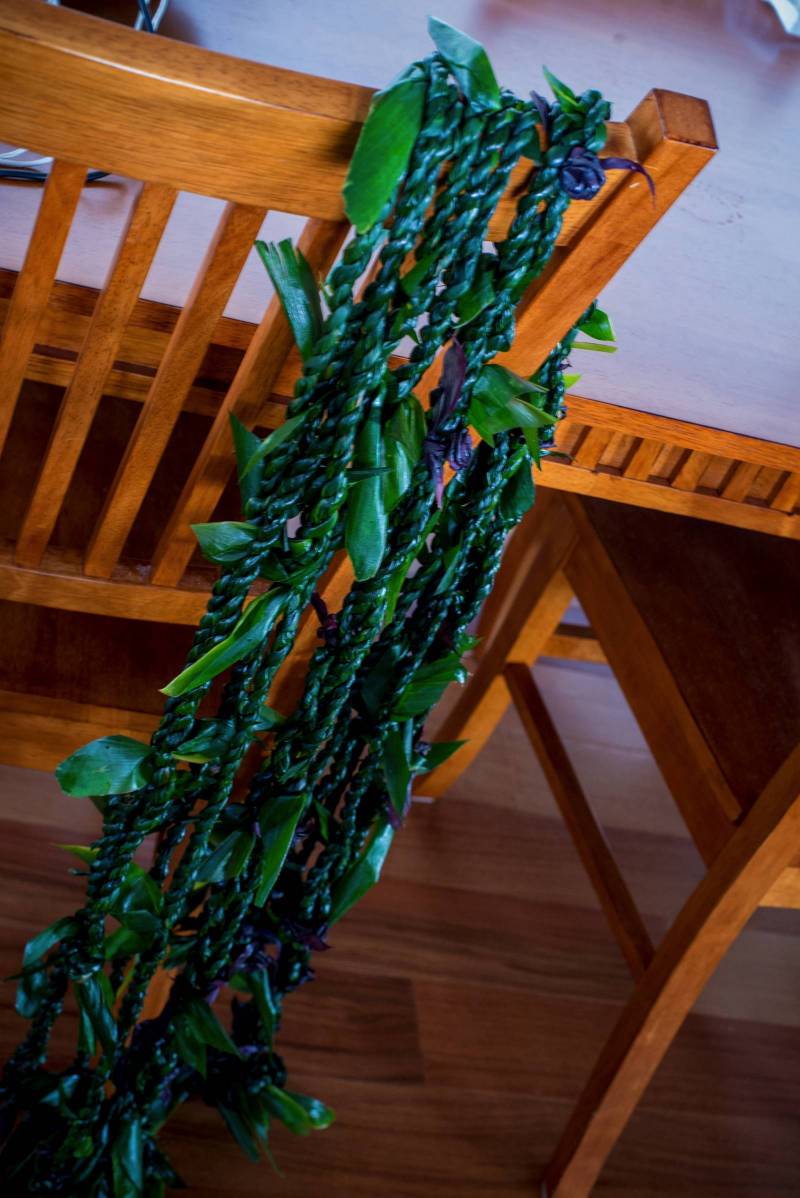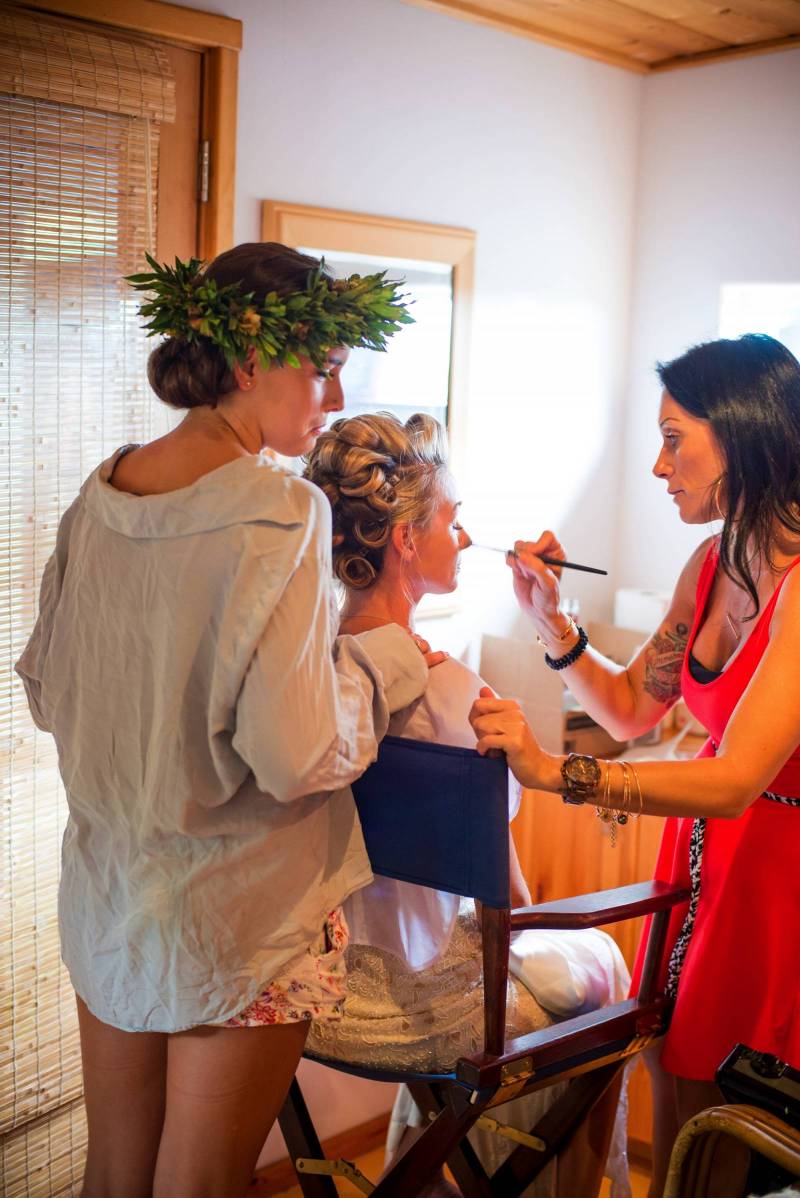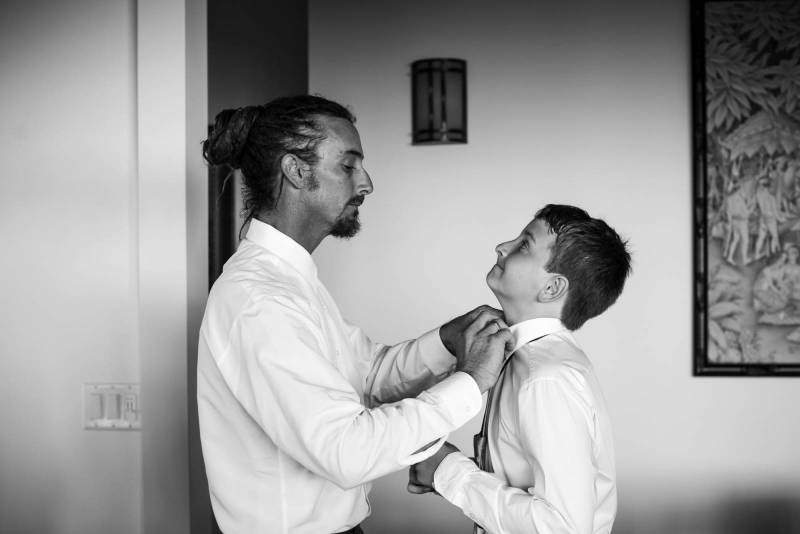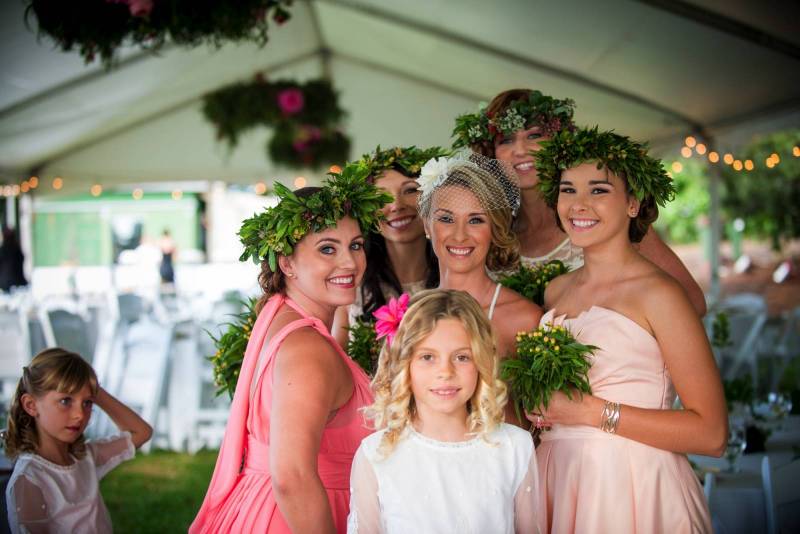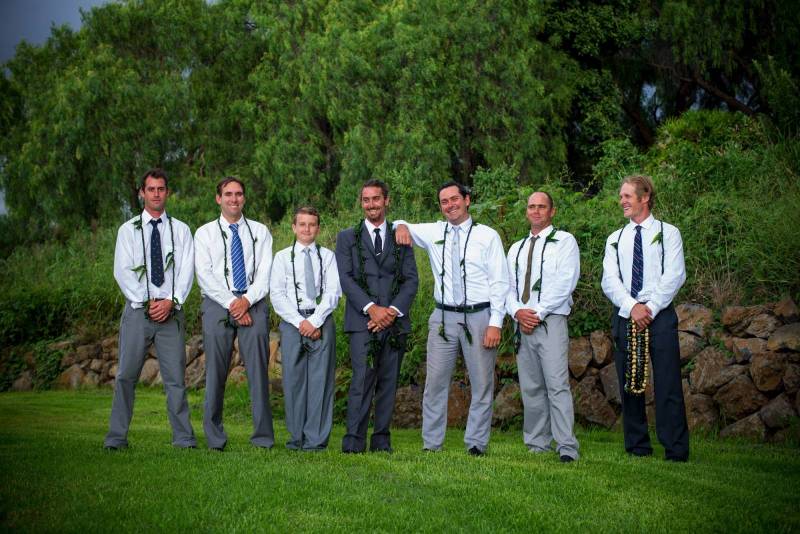 I really wanted an eco-friendly wedding. It just seemed so wasteful to use disposable plates and cutlery. I found "Pressed Palm" plates and bamboo cutlery to use. They were disposable, biodegradable, sturdy and looked rustic (in a good way)! For cups, we used mason Jars with name tags so people could reuse the jar. We also asked our guests to donate to the Cystic Fibrosis Foundation in leiu of gifts.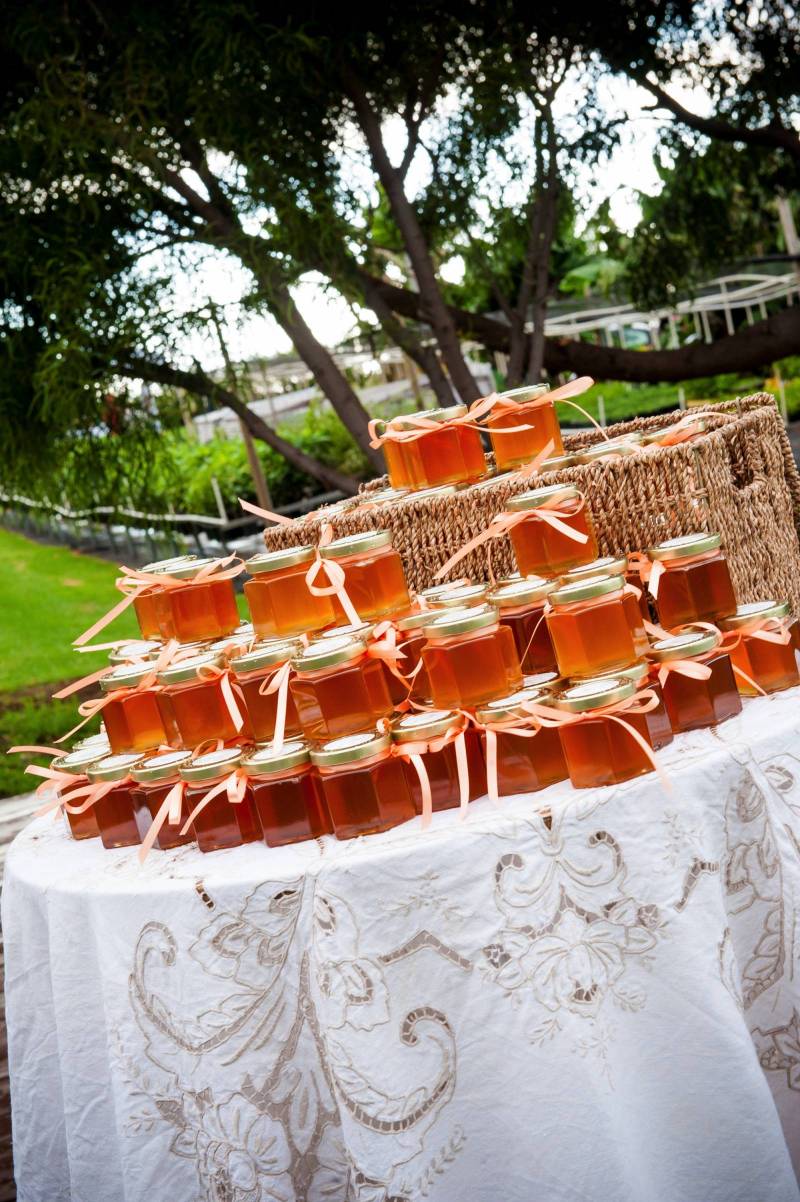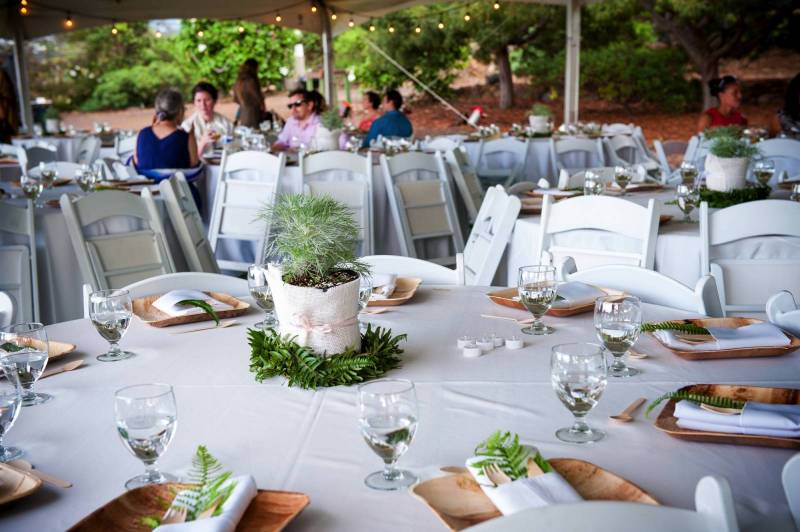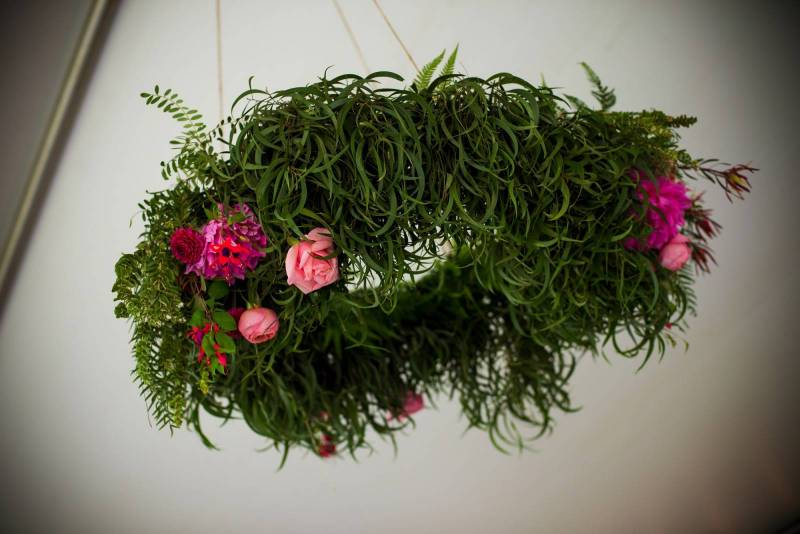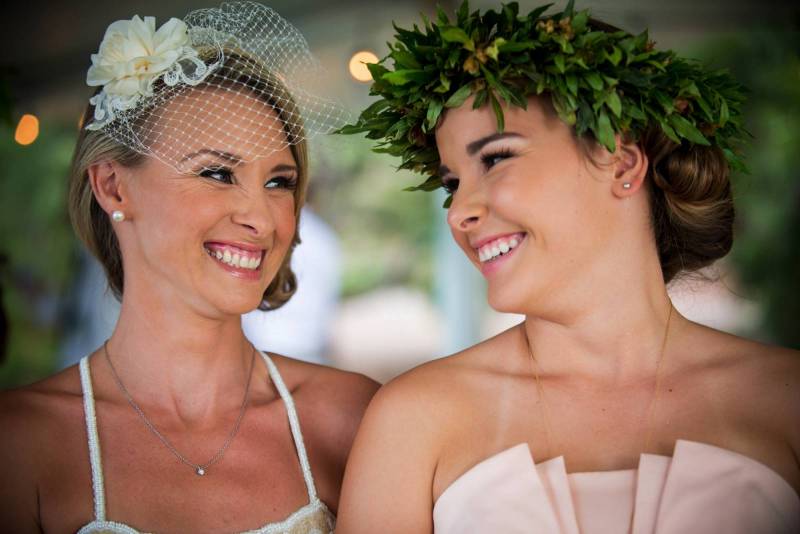 We incorporated coral, peach, ivory and lots of greenery into the wedding design. I wanted a simple and elegant feeling with a touch of vintage. And it was important that everything reflect our eco-conscious lifestyle and comfortable vibe. We used a lot of native plants from the farm. We wrapped Ahinahina (a native artemesia or sage), with burlap and cradled it with a kupu kupu lei for the table settings. Each of my bridesmaids made their own haku lei (floral crown) for the ceremony. We also made fern table runners woven with sprigs of Ohia Lehua and Sandalwood blossoms.

Florist Reba Dodge of North Shore Botanicals created my bouquet with roses, ranunculus and cascading jasmine vines. The bridesmaids bouquets featured Koa leaves. And Reba also fulfilled my dream of having chandeliers of greenery hanging in the tent--they were so beautiful! We had a really great team of talent to help with all of the fine details: Brandy with VIP Event planning, Melissa of Opihi Love, Megan Baker and Juniper with MB Productions photography, Monkeypod Kitchen Bar crew and music by DJ Alika."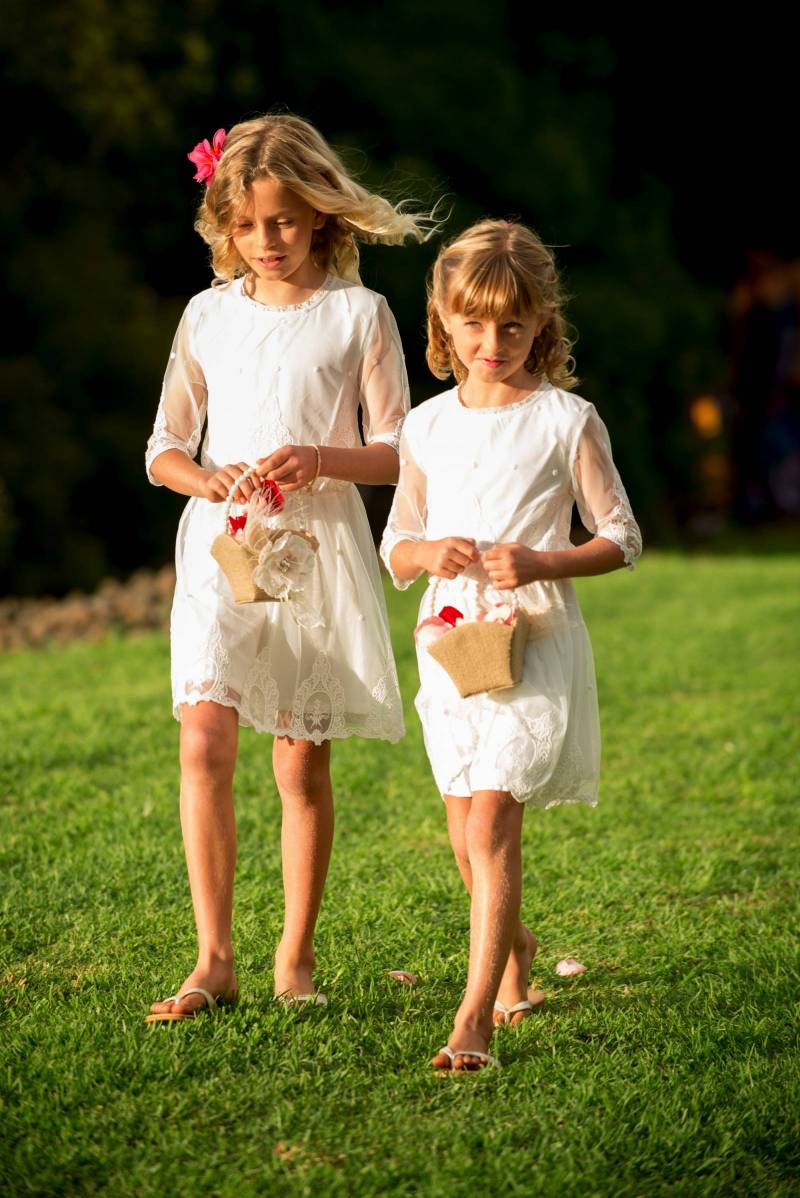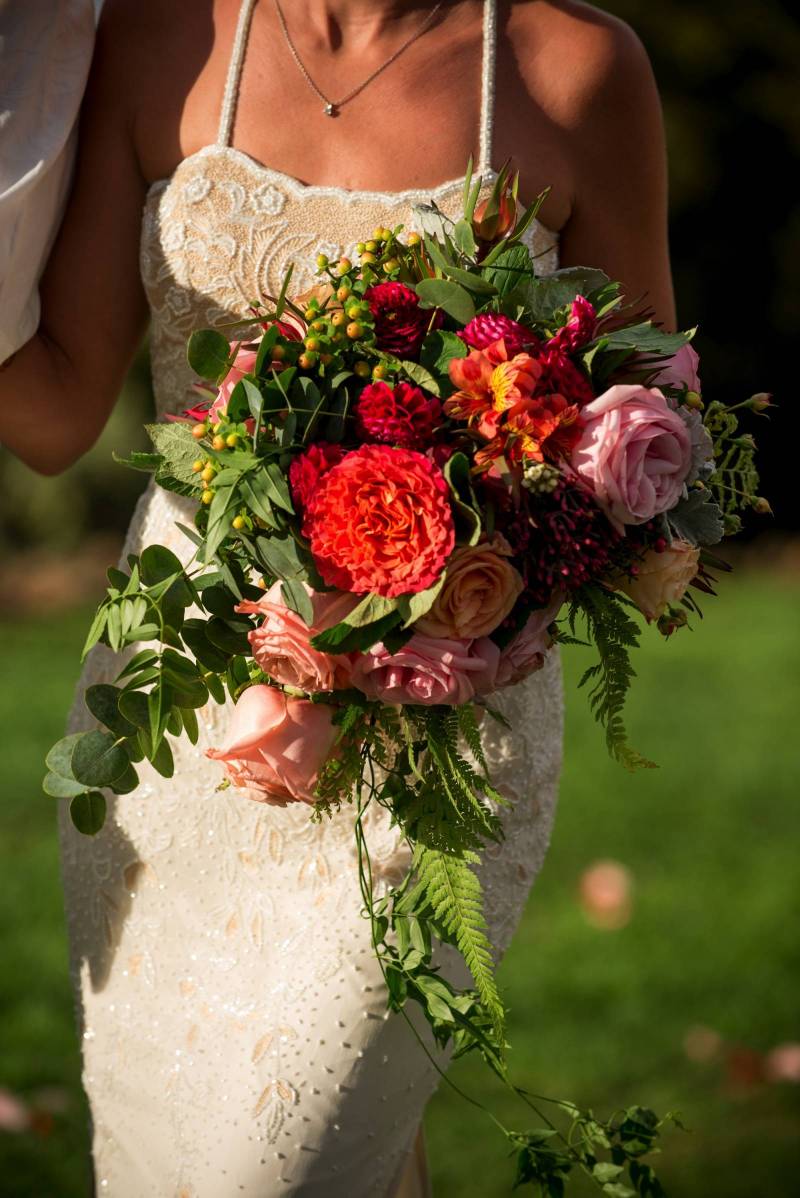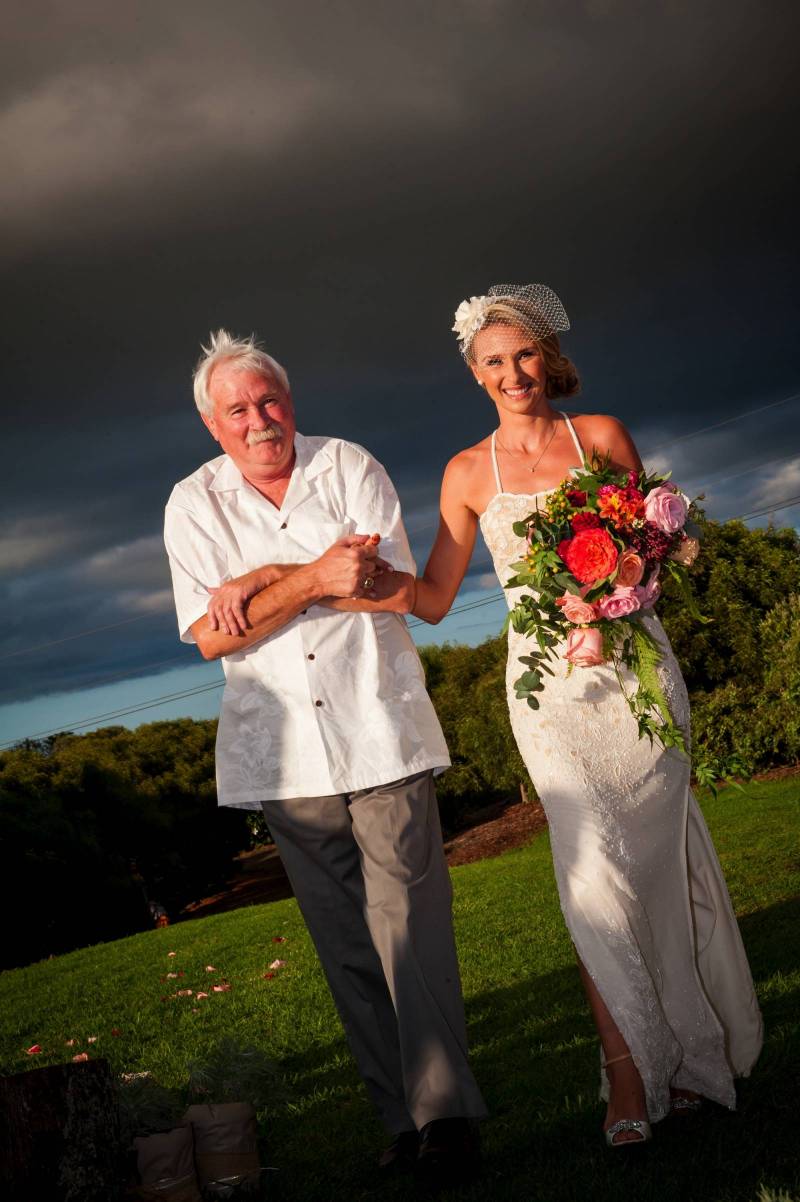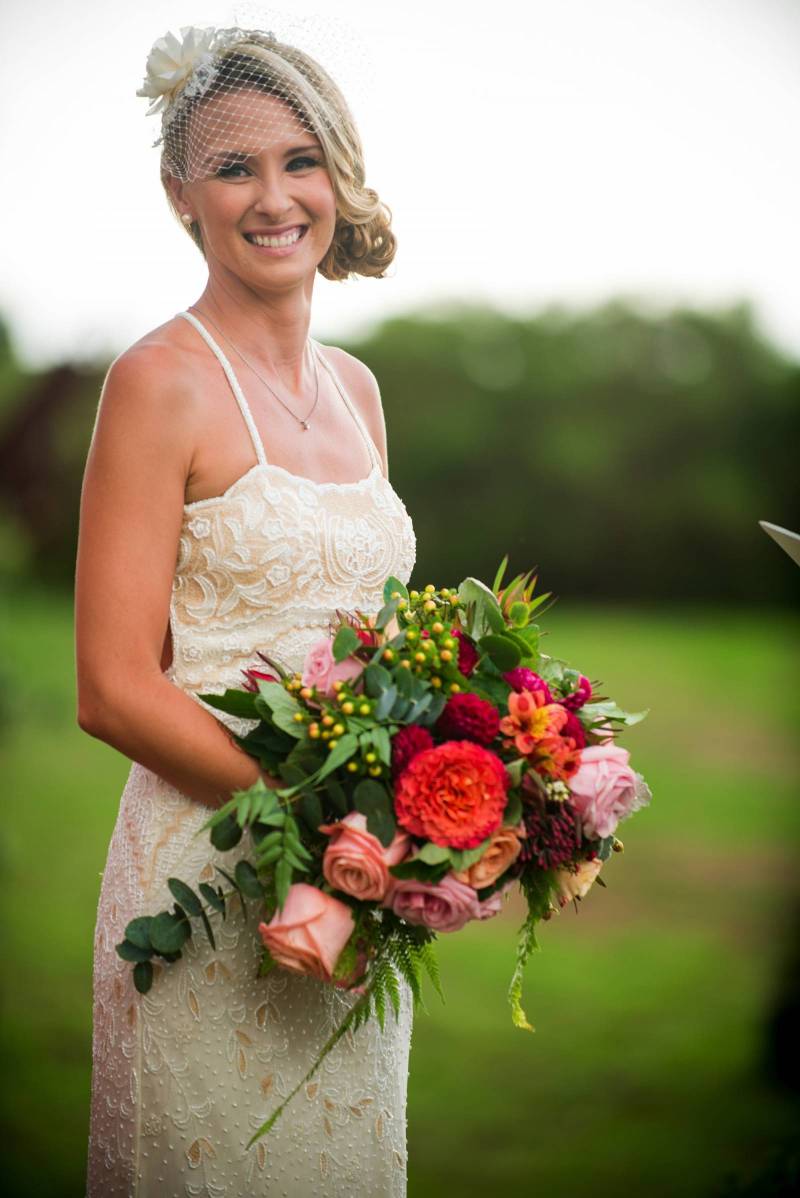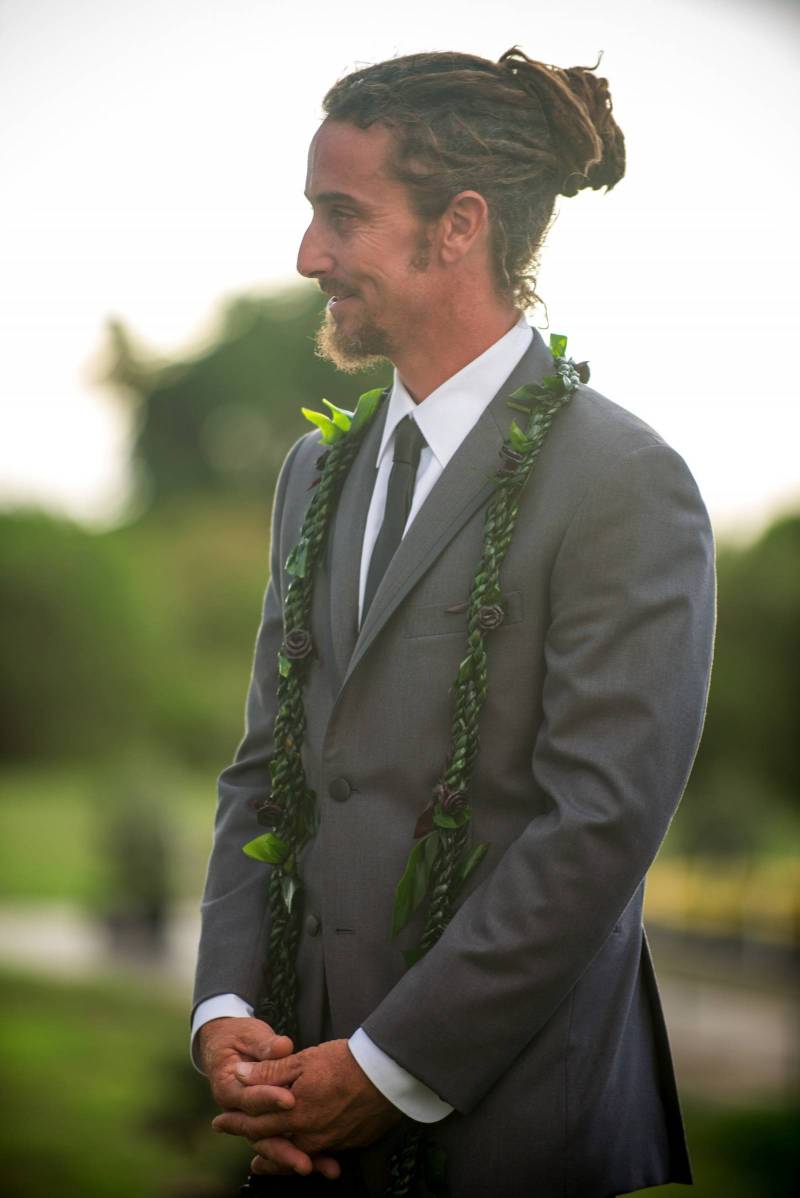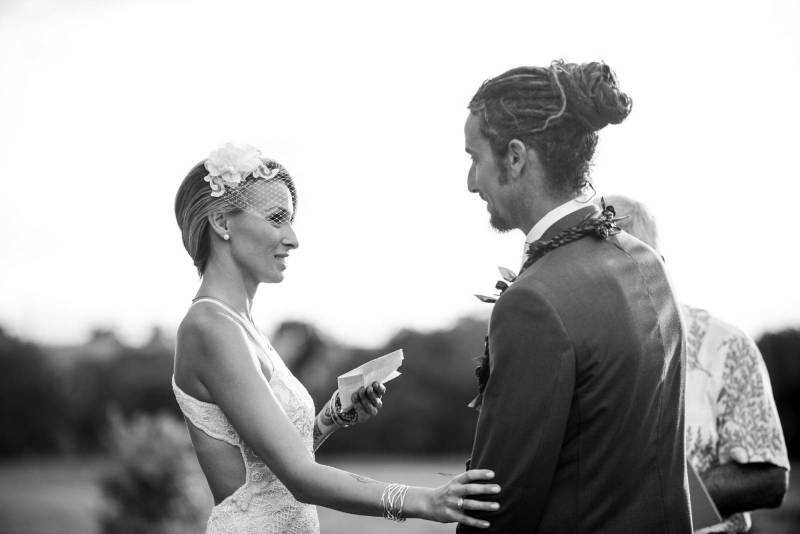 "My dress had been hanging in my closet for over 12 years! It was my bridesmaid Angela's "backup dress" for her wedding and luckily it still fit me. She also introduced me to my husband at college 15 years ago! Our daughter was her flower girl at her wedding, and now her daughters were a part of our wedding. I recall first trying the dress on for a fancy gala and thought, "there is no other event for this dress than my wedding." The dress also inspired the vintage style of our wedding decor."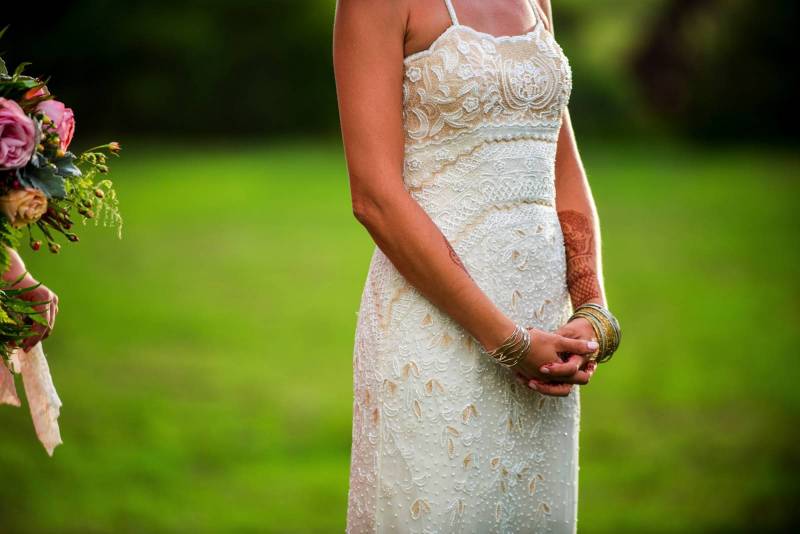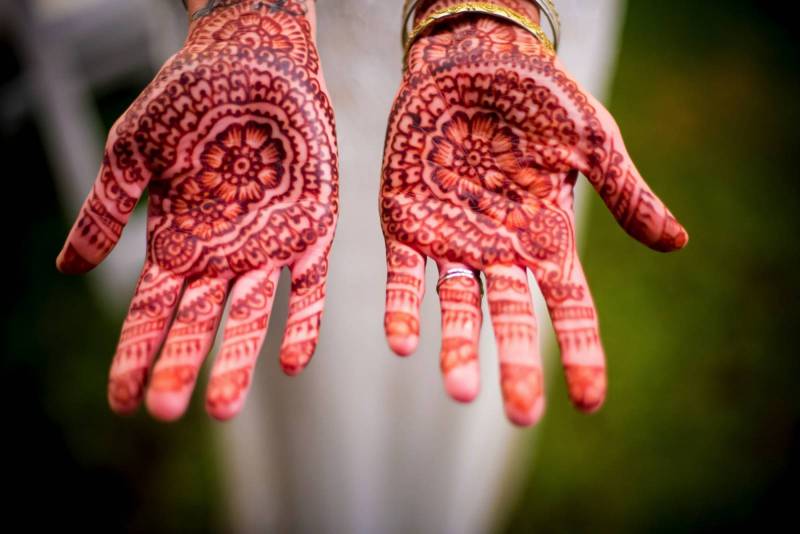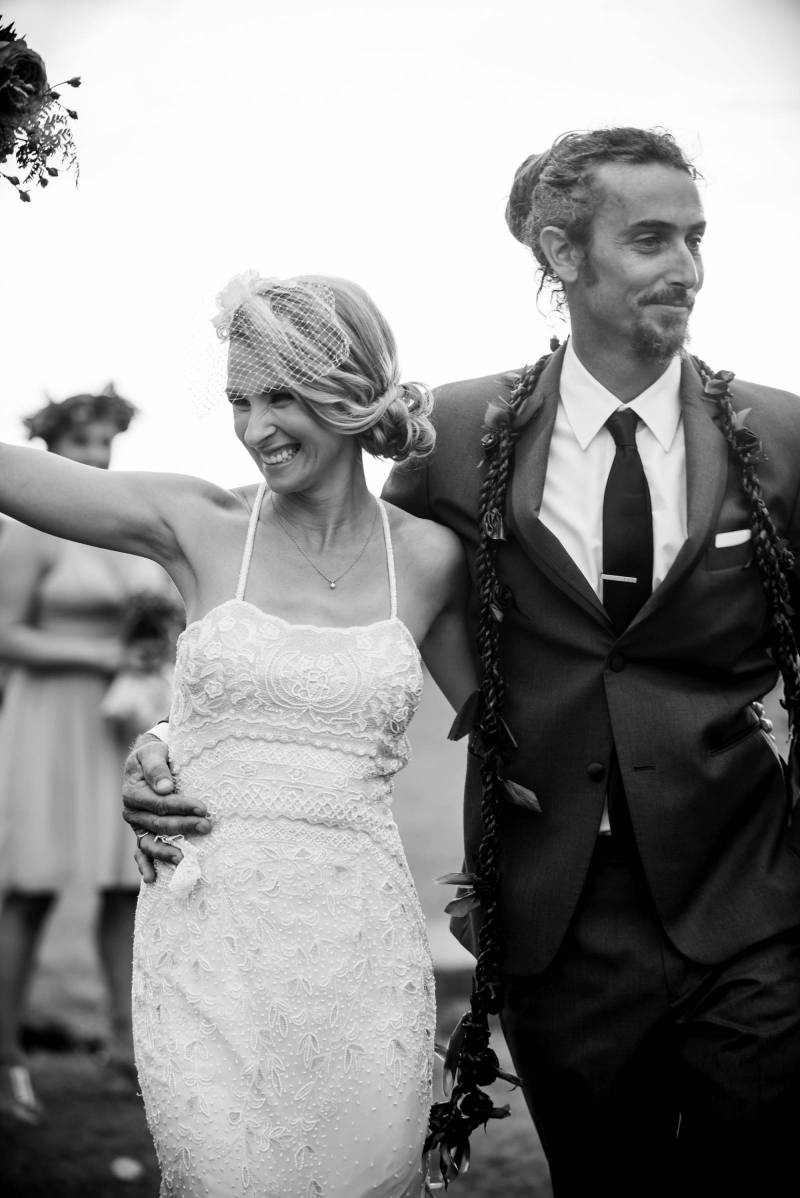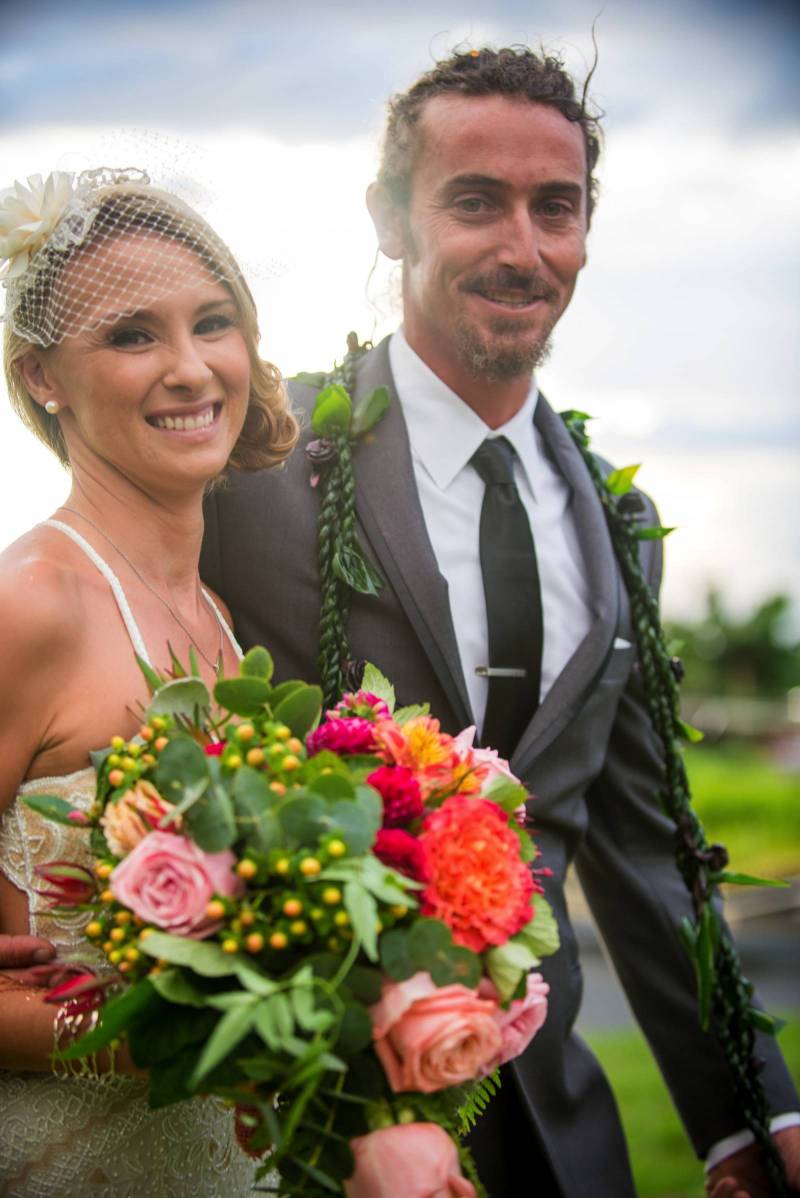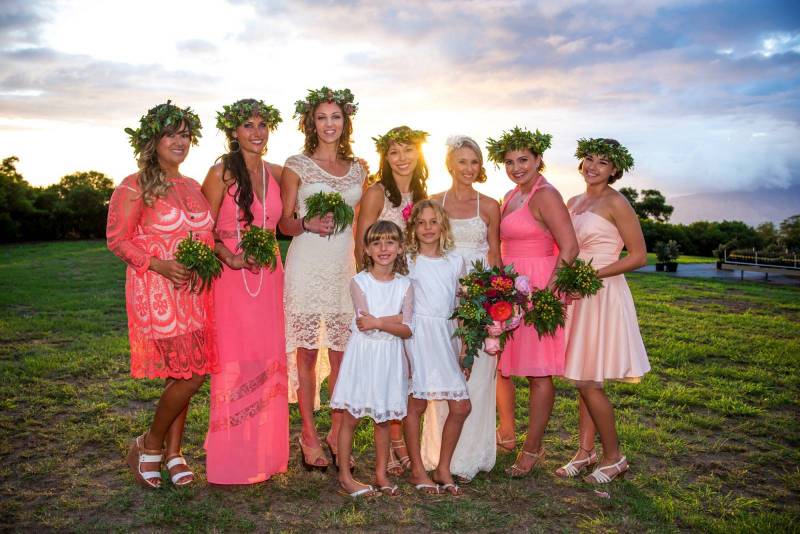 We had our friend and Jon's best man, Jason Vendrell of Monkeypod, create specialty drinks for us. We had two signature cocktails which featured honey from the farm and fresh pressed lilikoi juice. They were fresh and delicious and everyone was raving about them! For music we had Liko Martin who is a legendary Hawaiian song writer. He wrote songs for Don Ho and others. As the ladies were sitting together making lei, a new song came to him, Weave a Lei of Love, which we danced to for our first dance.

We had lilikoi cupcakes by Lezley at Mama's fish house. Our Caterer, Chef John with Smoke and Spice, made an amazing spread of lamb, roasted beets, risotto, mashed potatoes, ceviche, fresh salad, chicken pesto pasta, roasted ulu, and coconut Mahi. Sharing an amazing meal with our guests was one of our most important priorities. Incredible food, delicious drinks, personalized music and great people made for fairytale wedding that I'll relive for years." ​