Text by Senecca Dawn
A spirited and tight-knit mix of international artists, surfers, musicians and designers gathered cliff side on the island of Kauai to honor the electric love of Tori Praver and Danny Fuller. The bride, who hails from Southern California, is a model and designer of her eponymous swimwear line, and Danny, born and raised in Hawaii, is a professional surfer-turned-artist. The pair possesses an unusual virtue of seamlessly blending their beachtown roots into decidedly urban aspirations. From fashion design to photography, every project they touch leads back to the sea. And their high-profile island celebration was no exception. "The ocean is their life," says Jauretsi Saizarbitoria, a longtime friend of the couple. Hosting a wedding in Hawaii was only natural. In searching for the perfect locale, Tori discovered the jagged and majestic cliffs at Pila'a Bluff overlooking Kauai's north shore, and she knew it was the place.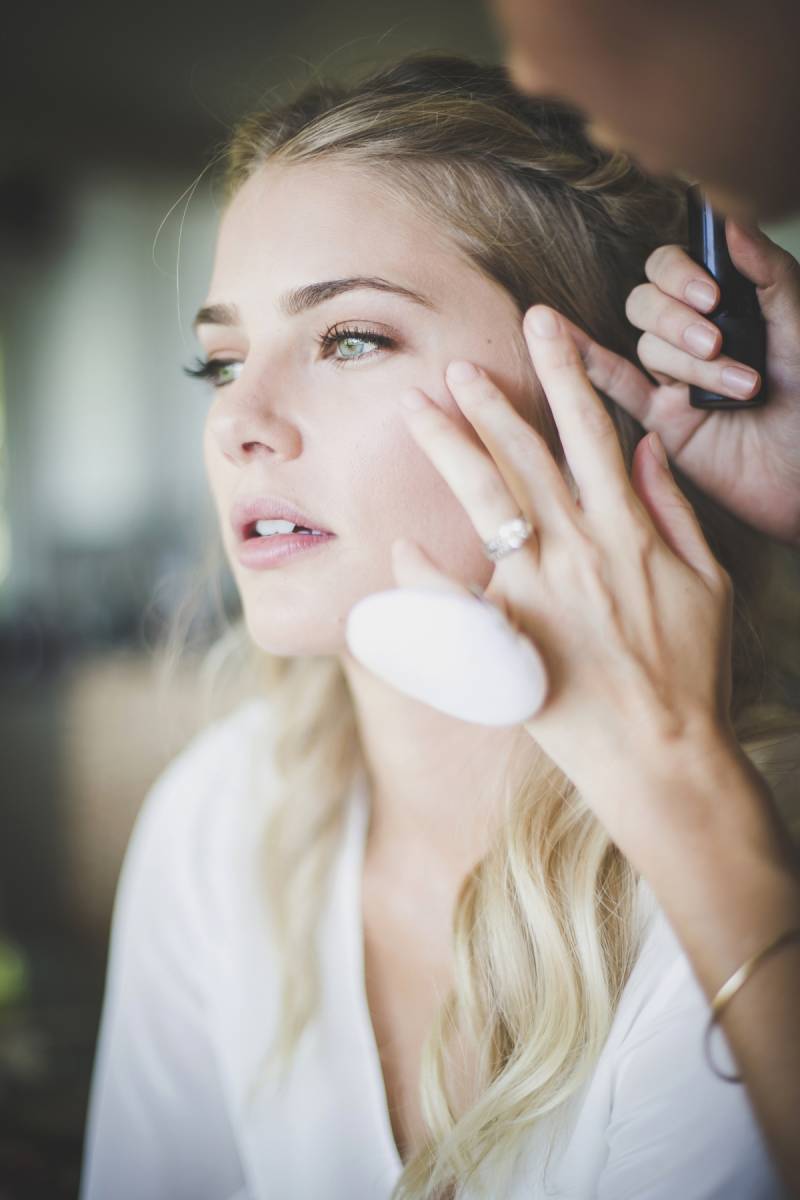 Tori and Danny's romance dates back to 2006, when the twenty-somethings met on a blind date in New York City. They quickly became inseparable. Mutual acquaintances who knew them as individuals well before they were linked romantically, commented on the effortless ease of the pair. "It's impossible to imagine one without the other," Jauretsi says. The sweethearts' union in Hawaii arrived at the perfect time in their lives; Tori's swimwear collection continues to blossom into a household industry name, while Danny gains acclaim in the New York gallery scene. This year brought even more good news—they welcomed their daughter Ryan into their lives. A beautiful baby girl played muse and tiny flower girl at their autumn celebration.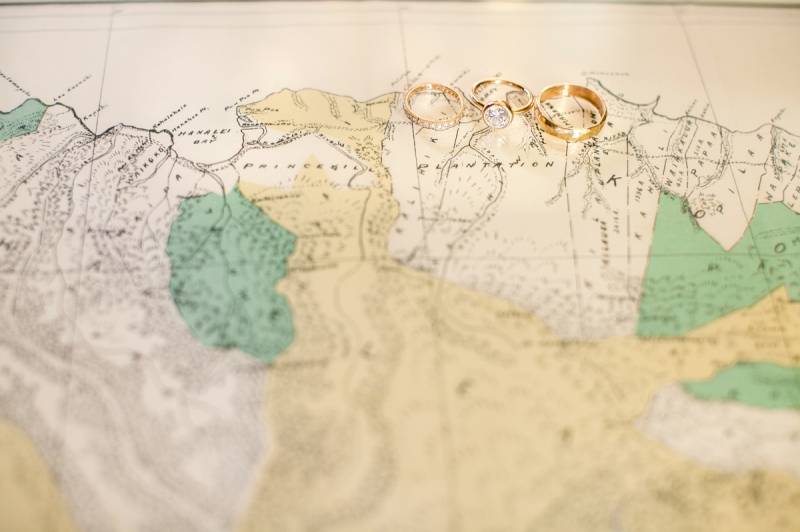 Out-of-town-guests arrived early in the week to set-up house in the understated, chic beach bungalows that dot the coastline. Days leading up to the main event were full of beach barbeques, early morning surf sessions and cozy dinner parties. "The whole week was like a big reunion," comments a guest. "It felt like we were cooking up a party all the way to the wedding day."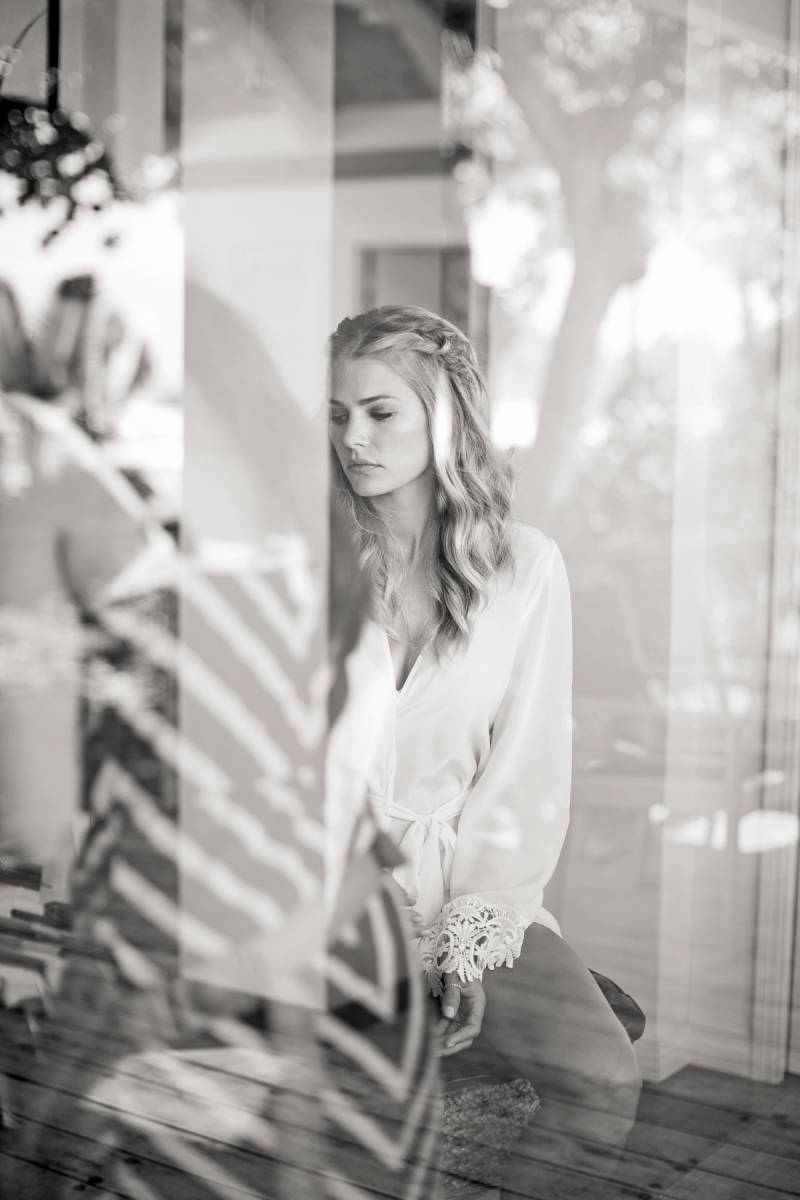 On October 5, 2013, friends and loved ones turned their gaze toward the vast Pacific Ocean. A hauntingly beautiful, age-old ironwood tree draped in a canopy of flower lei marked the ceremony site. The serene setting, rich in Hawaiian history, inspired Tori and Danny's lifelong childhood friends to reconnect in "the middle of nowhere." Their intimate vows, uttered in a whisper for only each other to hear, were cloaked in a soft breeze. Those soundless minutes of reverent silence filled the air with palpable emotion. "We watched their mouths moving, but we didn't quite know what they were saying," Jauretsi says. "And, in a way, it was more profound than hearing the words."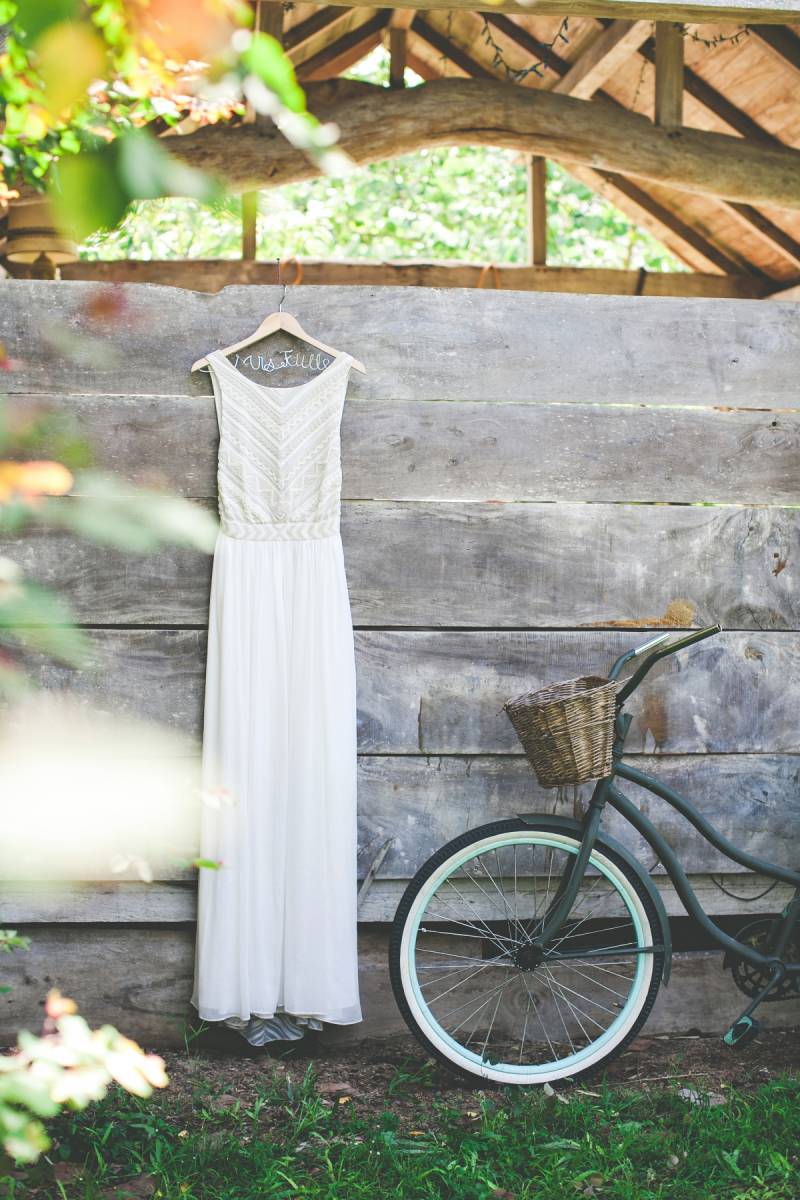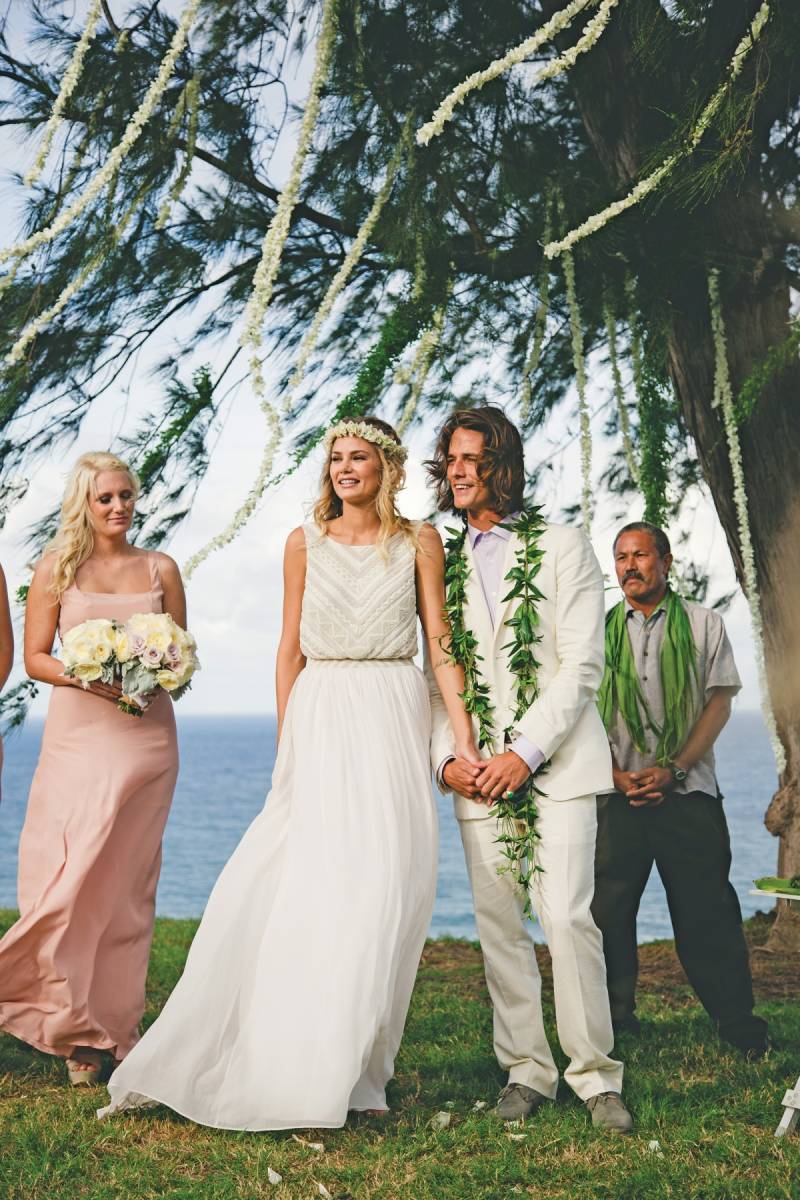 Tori was a breathtaking vision in the high afternoon sun as she crossed a petal-strewn aisle in a custom-designed Mara Hoffman dress. The New York-based designer is known for her ultra-flattering silhouettes and luxurious fabrics inspired by nature and fantasy. Mara says, "When Tori approached me to design her dress, I immediately said yes. She has a beautiful bohemian spirit that identifies with my designs so well—it was such an easy process." The silk chiffon sheath, with a dip back and intricate beadwork was the type of dress that requires little more than a hair tousle.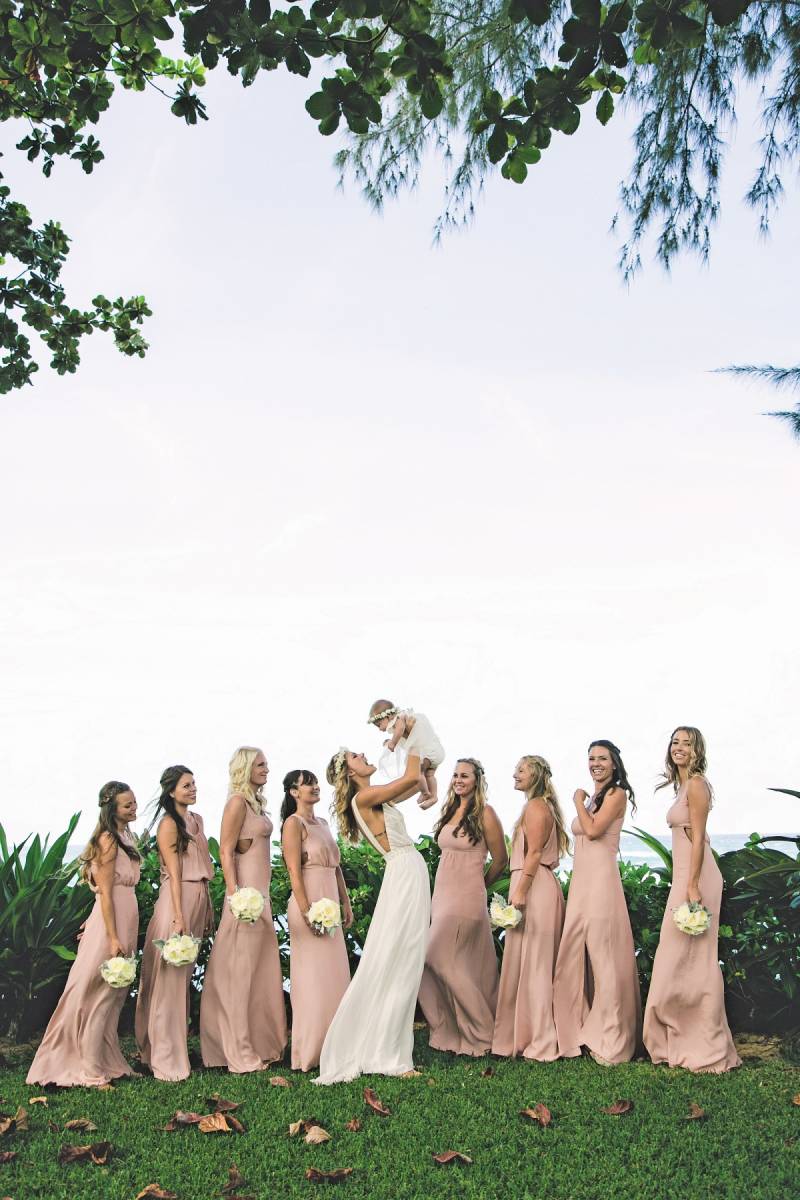 A crown of wildflowers completed the bride's effervescent look. Her bridesmaids wore floorskimming blush pink dresses by Flynn Skye designer Amber Farr. Baby Ryan was precious in a Stone Cold Fox lace flower girl dress, her winsome hair adorned with a haku lei. Danny and his groomsmen wore traditional maile lei.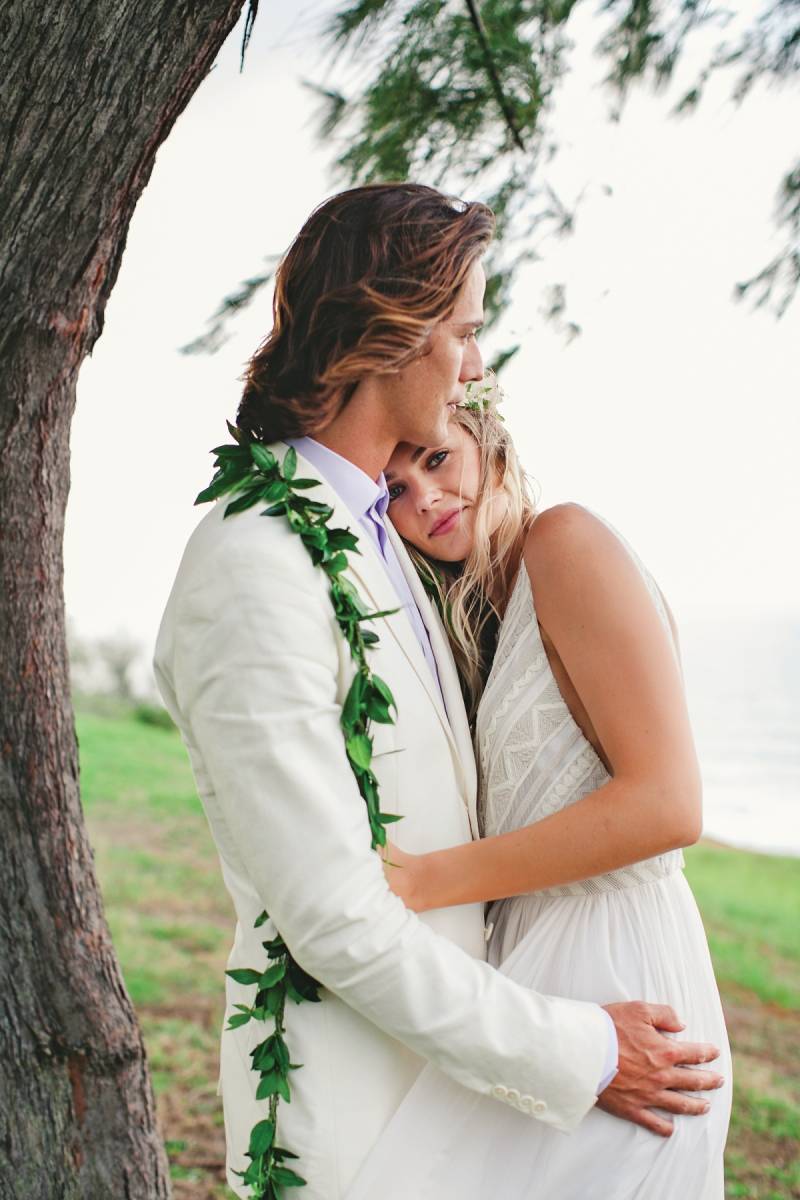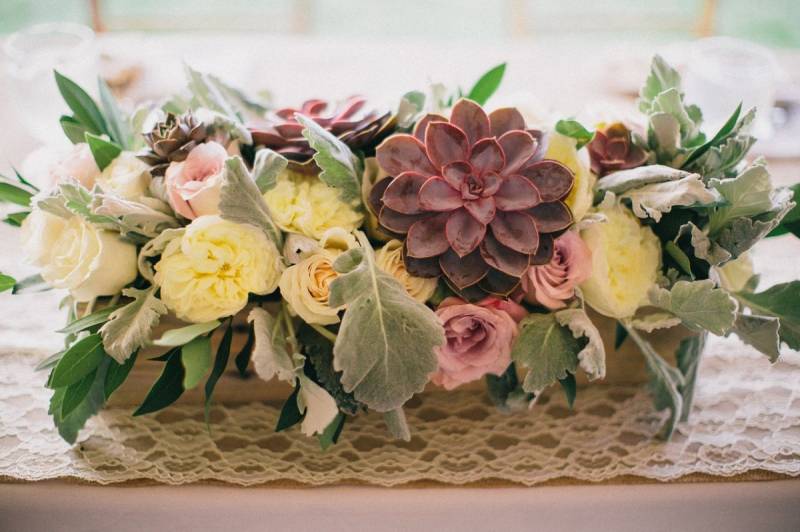 The creative couple's laidback ethos dictated the style direction of the day. The bride's wish for a rustic and relaxed evening was reflected in the myriad personal details. Lush roses mingled with organic fabrics, handpainted wooden signs and cafe bistro lights beneath a grand white tent just steps away from the ceremony site.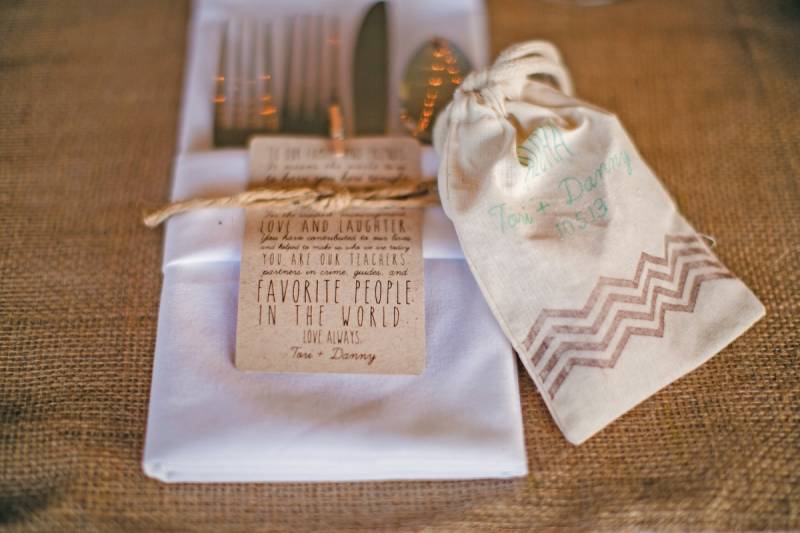 Fresh-pressed cocktails were served, including a lilikoi margarita and the signature cocktail of the night, a lemongrass ginger mojito. At dusk, a farm-to-table feast was savored by all. In a sign of gratitude, Tori and Danny gifted their guests bottles of Hawaiian sea salt with a sweet thank you note attached.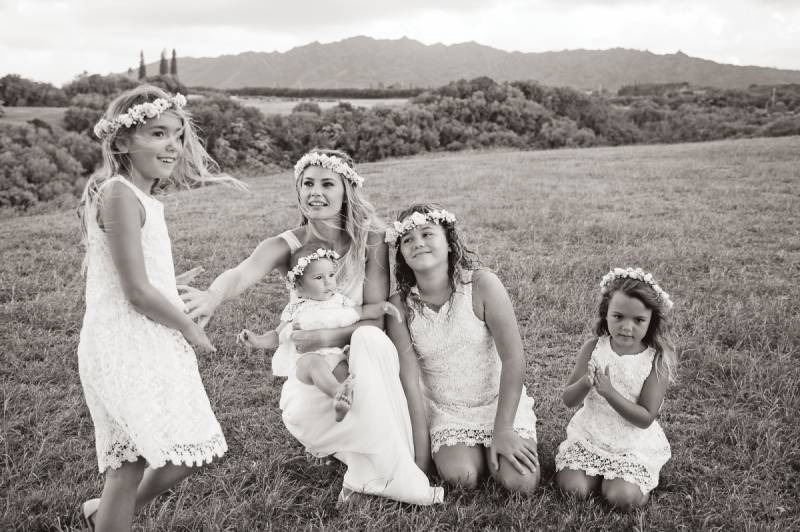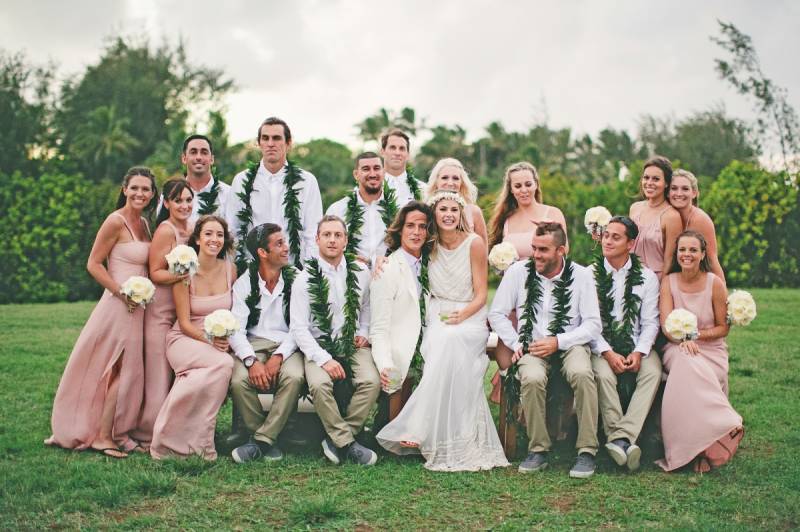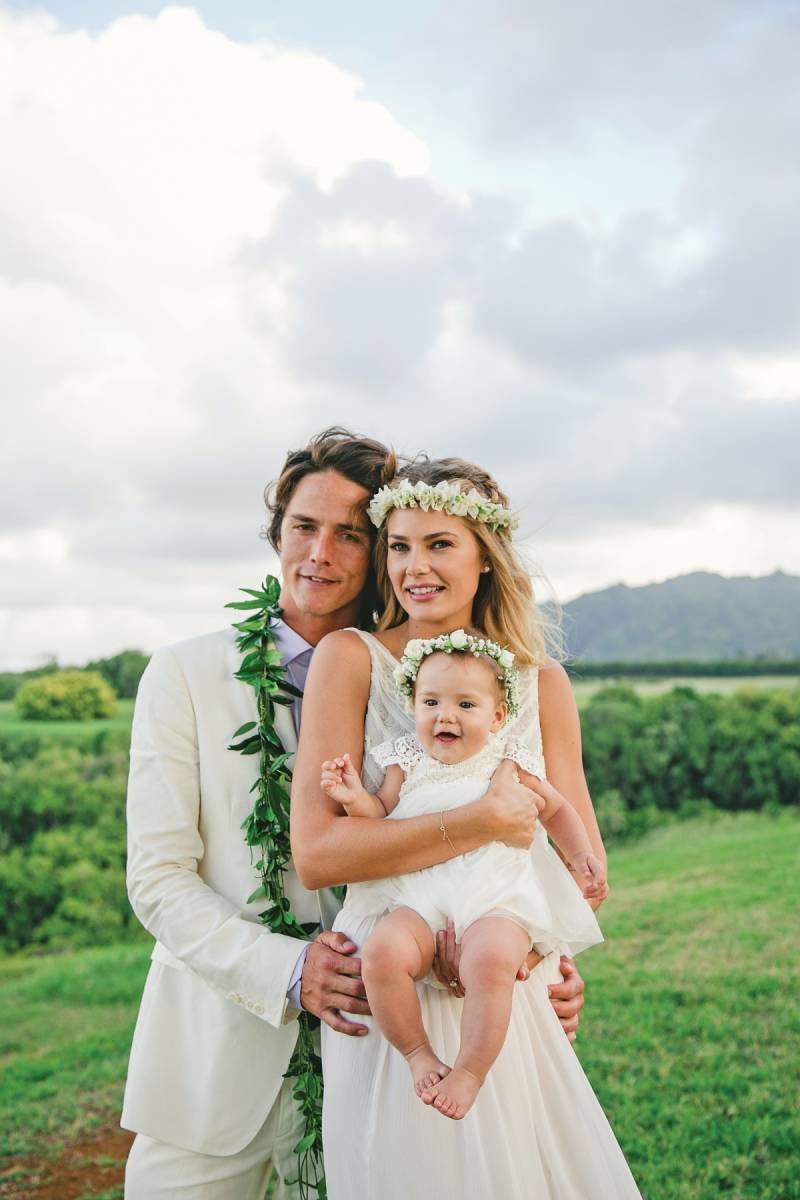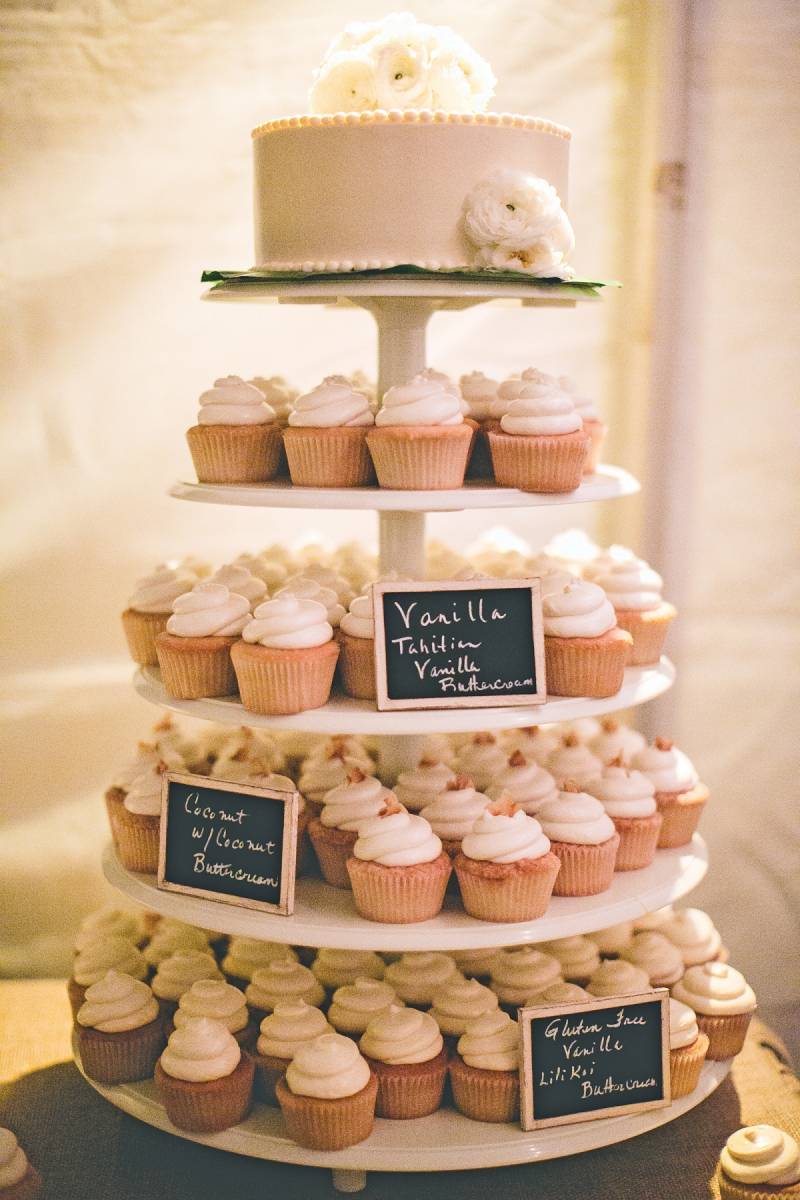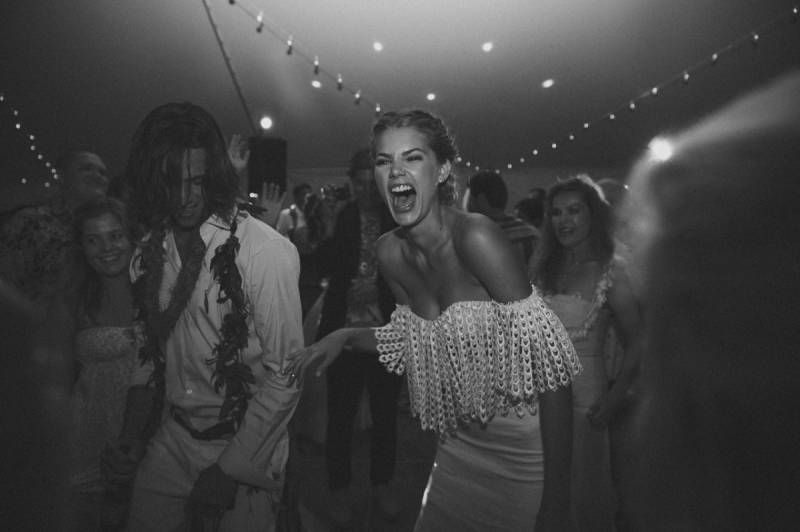 For the barefoot dance party, Tori changed into look number two: a lace dress by los Angeles fashion house Stone Cold Fox. The dance party was the ultimate expression of love and joy throughout the intimate festivities. Jauretsi says, "The DJ literally had to shut down the music because we would've danced and partied all night long." But before night's end, the newlyweds stole one last moment together on the dance floor when "That's How Strong My love Is" by Otis Redding inspired their finalé. The tropical vibe, the spirit of the people and the music made it an unforgettable evening.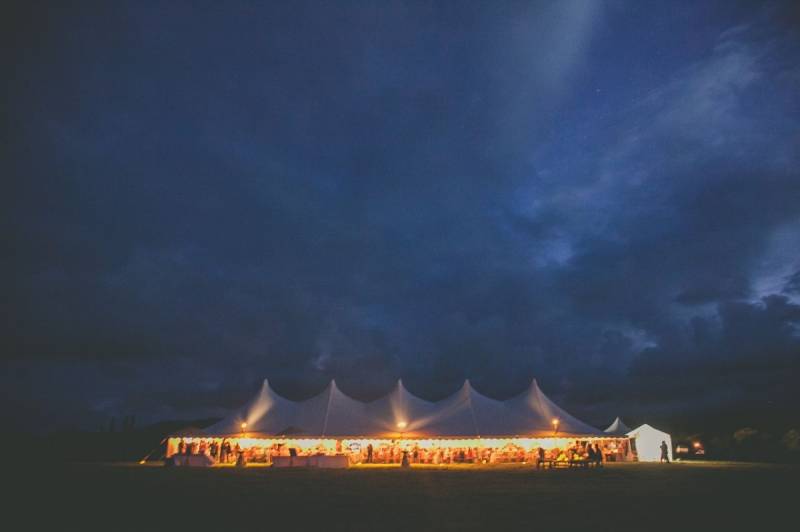 Location: Kauai, Hawaii
Flowers by Martin Roberts
Planning by Deanna Schafer of I Do Weddings
Cake by Cakes by Kristen